Photography: Sheikh Omer Zaheer
Quietly tucked away at the edge of the world is a treasure trove of scenic beauty and natural wonders in a land far far away, called New Zealand. This is an anecdotal account of Lahore-based travel enthusiast Sheikh Omer Zaheer as he travels across the length and breadth of this magical kingdom and tries his best to capture the sensory overload of sights and sounds through his pictures and words.
It all started on an idle evening at a café in Lahore. My colleagues and I were on the subject of travel and discussing which were some of the good destinations for this summer. While some viable and economical options were being put on the table, we were not shying away from suggesting the most elaborate summer vacations possible. The mention of New Zealand came up; much was said about how it was the perfect dream vacation but then came the warnings: a) it was too far and b) it was virtually impossible to secure a visa. It was at that very instance, while silently tossing my brownie melt on the plate from side to side, I murmured to myself – CHALLENGE ACCEPTED!
Visa
If you are a holder of the Pakistani passport like I am, I know what you are thinking. Every time you make up your mind to travel, it is usually followed with a long sigh as you skim through the document checklist you will need for the dreaded visa process. I am not going to put you at ease here. New Zealand does not have an embassy in Pakistan and the visa process is less than crystal clear. It is an online application; followed by a hefty parcel of documents that you will need to courier to Dubai; followed by an indefinite amount of waiting. I am, however, here to assure you of one thing. Once it is all said and done, it will be worth it.
As you read up on the places I visited and have documented here for you, I am hoping that by the end of it, I will have tempted most of you to at least give it a serious thought.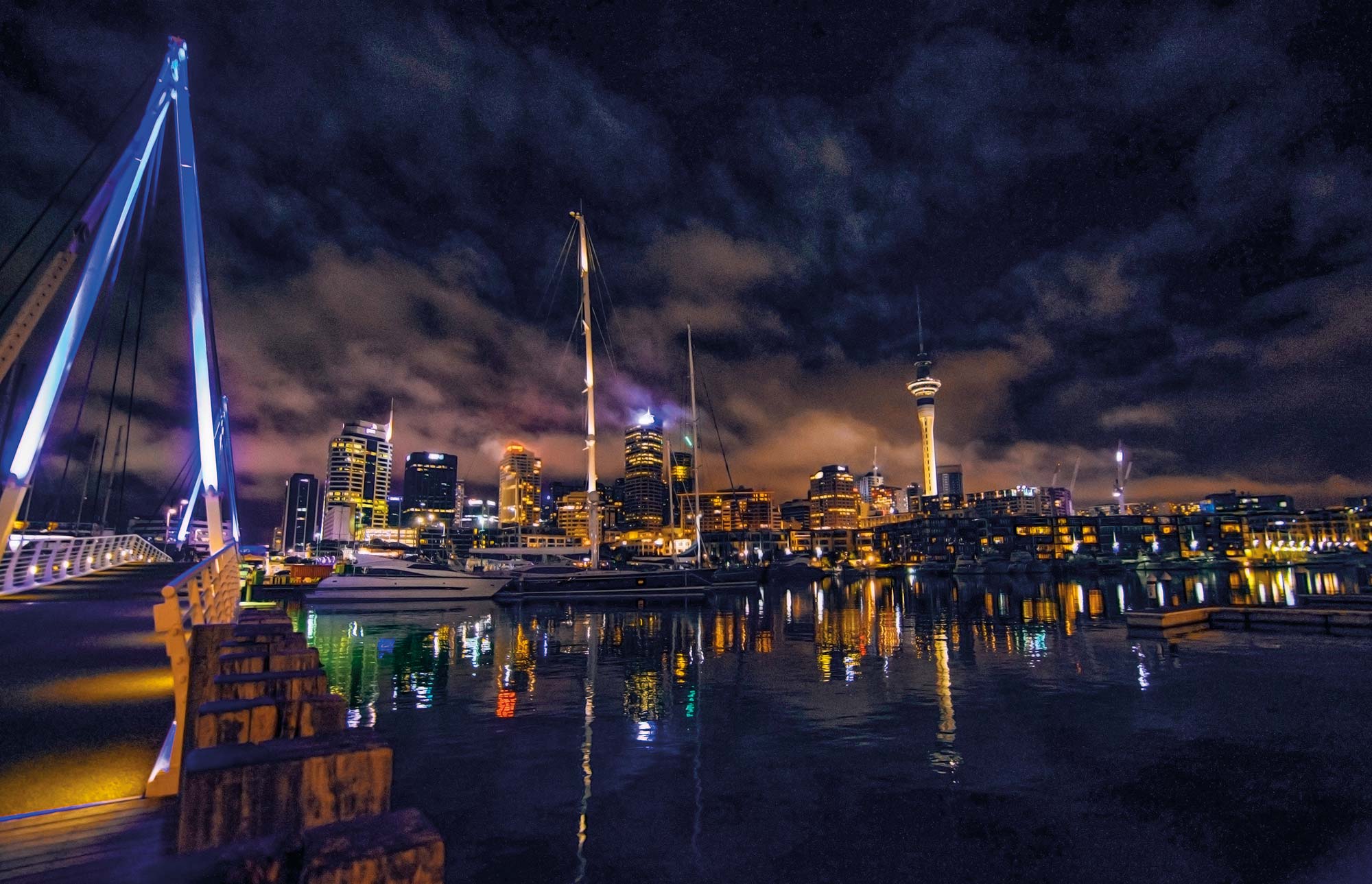 North Island
At the end of a 25-hour journey I finally landed in Auckland. The best part? I was not racially profiled at customs which is always a big plus. However, since they are very particular about their unique biodiversity, they will thoroughly check you and your belongings for any foreign fruits, animals or even dirt.
So here is how it all started. First things first, I bought a SIM card at the airport counter for the mandatory check-ins that were yet to come. I chose Spark over Vodafone as they have the better travel package and reasonable coverage. I hailed a cab and was on my way to the Grand Windsor. Now my choice of accommodation was dictated by location with a hint of luxury. It is on Queen Street which is the dead centre of Auckland. It is a decent pick except it was being renovated at the time so there were moments when it got slightly inconvenient. Due to extreme travel fatigue, a large portion of the first day was spent napping.
Later in the day, I strolled over to the Viaduct Harbour to treat my palate to some local cuisine (more on that later). Luxury boats, bustling restaurants and excited tourists adorned the waterfront. Our pick of the night was Dr. Rudi's Rooftop; a cool, breezy place serving great finger food with outdoor rooftop seating that offers a panoramic view of the sailboats and twinkling night-lights. After our nibbles we kept on moving and to our surprise only a few steps out across the Wynyard Crossing, you could see the whole city skyline as it bounced off the ocean.
We began Day 2 by picking up the pre-booked SUV at Go Rentals. Their fleet is all new and reasonably priced. NZ drives left like us, so there aren't any issues in adjusting to the local traffic. It is worth noting here that anything that is worthwhile doing in the North Island is approximately a 2-hour drive from Auckland and since the city itself is bit of a stretch, a personal vehicle is the sensible way to go. More than half the fun is experiencing every mile of the road yourself and pulling over at every viewpoint on the way to take in the sights and sounds that NZ has to offer.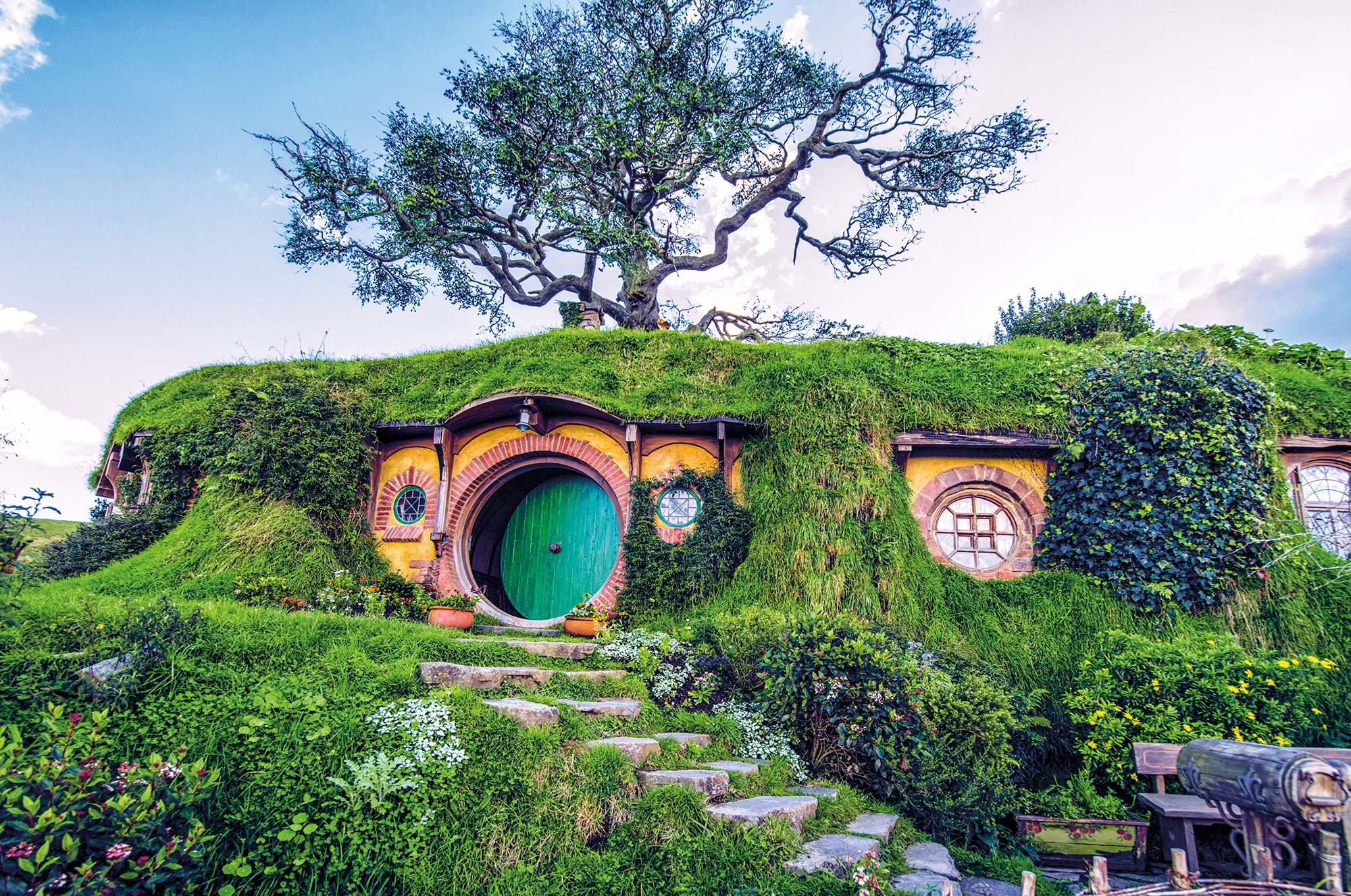 Hobbiton
The shire is by the far the most popular tourist destination in NZ and the only way to see it is through guided tours. Situated on Alexander Farm, the movie set was built in real the second time around and now you can experience it too through guided tours. Bilbo Baggins is never home but Peter Jackson's eye for detail is just incredible. You will be amazed to learn the tricks he had up his sleeve to bring the movie franchise to life. Interestingly, the terrain of the Alexander Farm is just exclusive to that property and nothing else stretching miles in either direction compares. You can end your day with snacks and drinks at the Green Dragon Inn – built to scale. Whether you are a fan or not, Hobbiton is a must do to admire the work of the genius.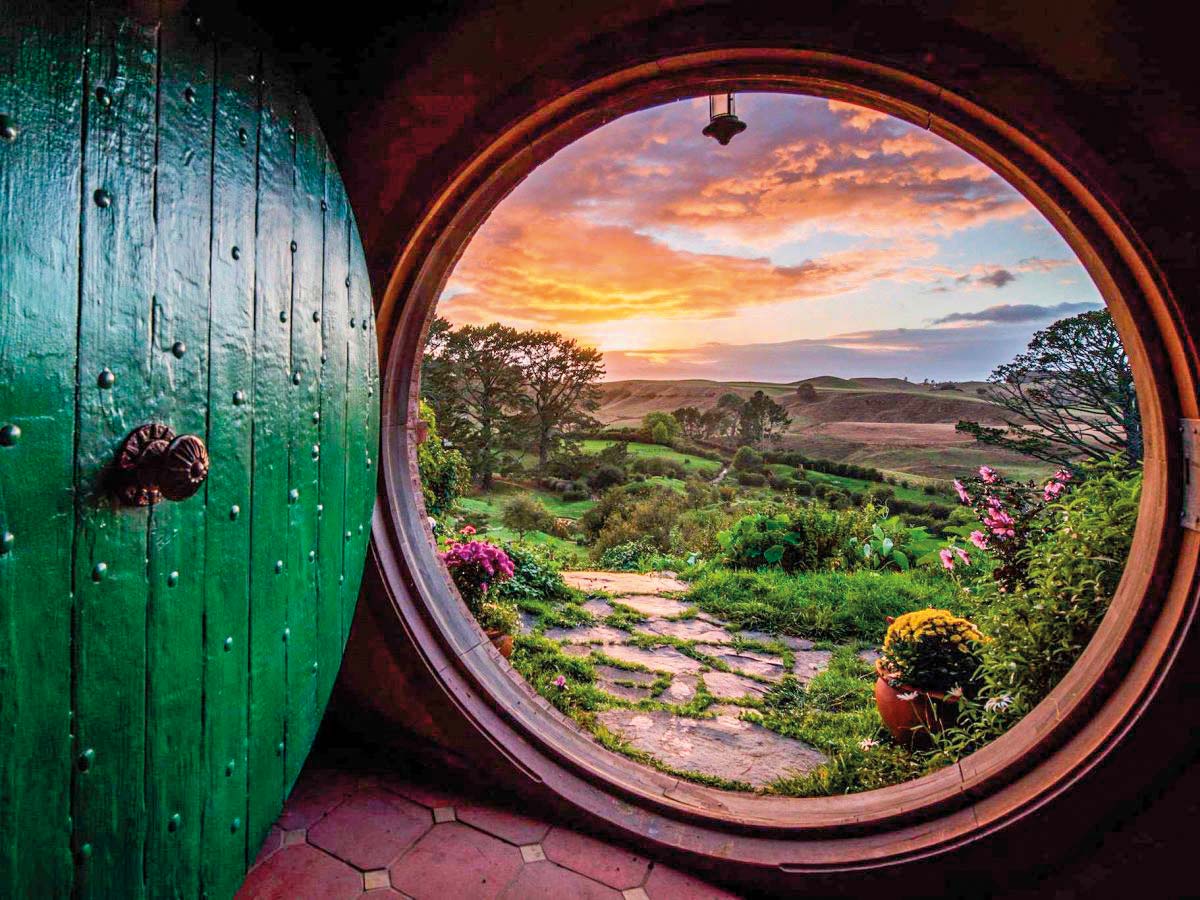 Waitomo
The glow worm caves. This is exactly what it sounds like; caves with worms that glow in the dark and create their own night sky underground. You can either do a commercial boat ride or a more personalized and thrilling walk-through. We did the latter. It was up close and personal and perhaps the right way to go if you don't mind scraped knees and freezing water.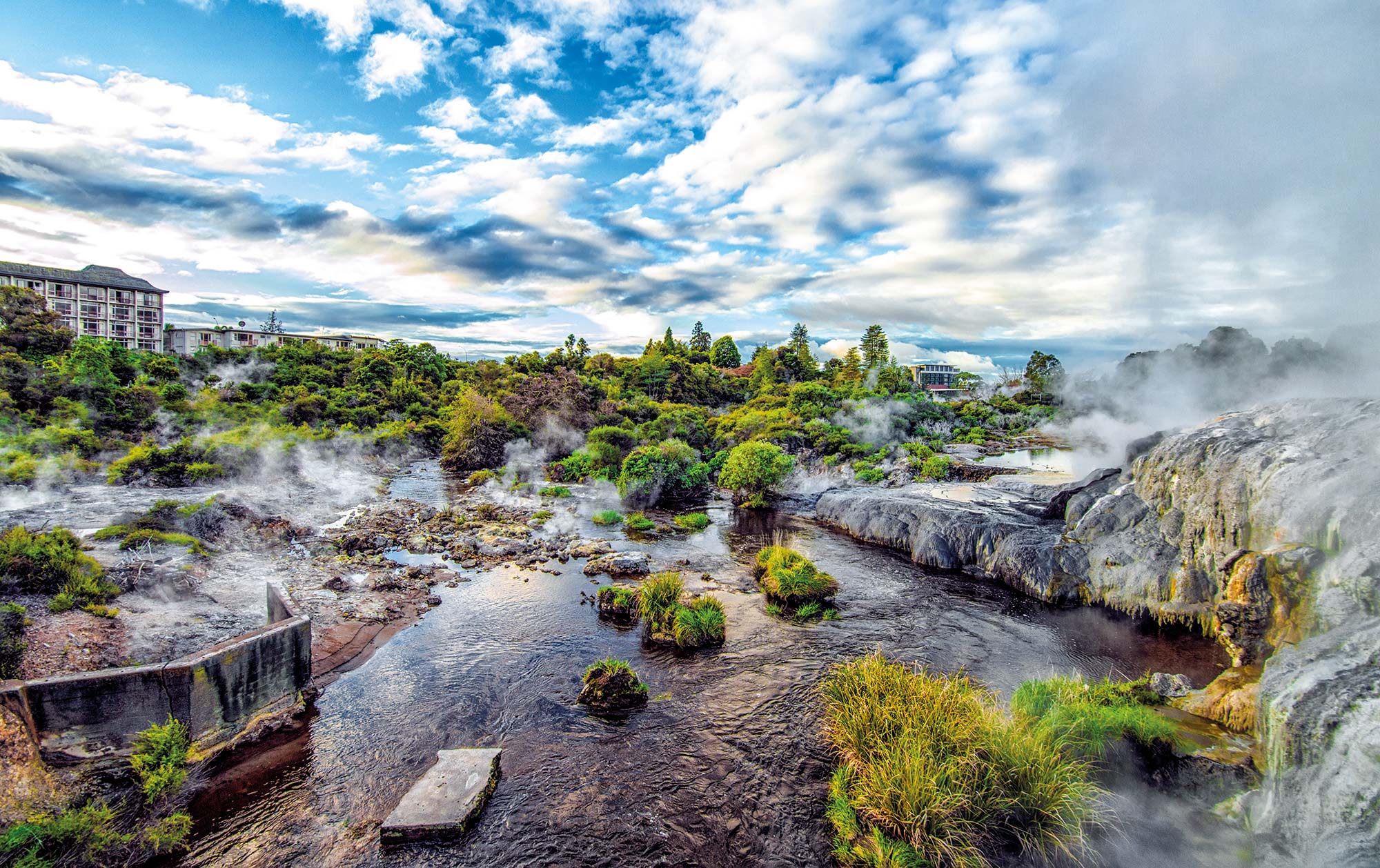 Te Puia
A geothermal valley with live geysers and bubbling pools of mud, Te Puia is a national park in Rotorua where you can stroll at leisure to experience these natural spectacles and the Maori culture. The geysers are of course the main attraction. They erupt many times a day for many minutes at a time, so don't worry at having missed anything when you get there.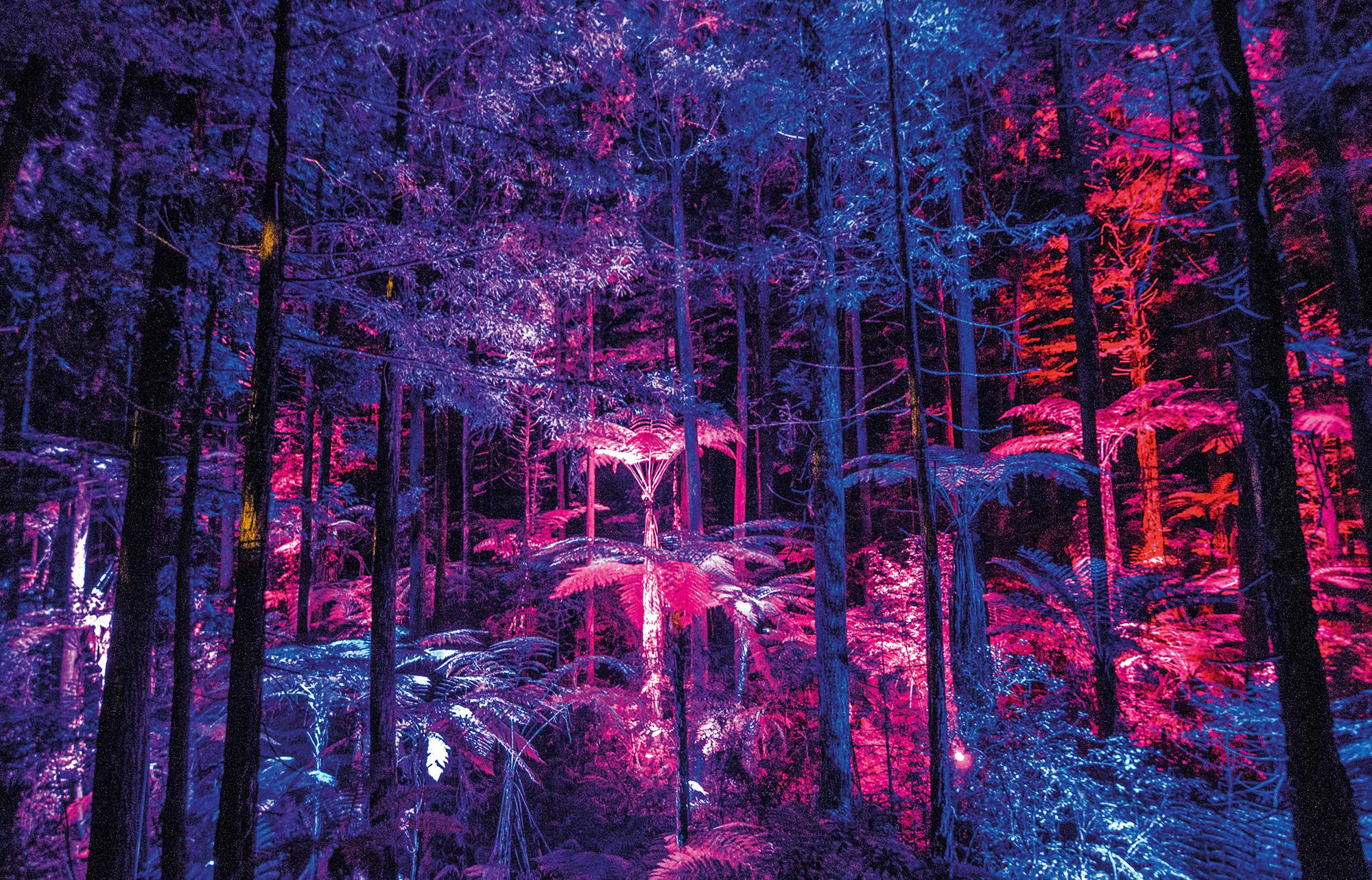 Redwood Walk
A network of bridges suspended through foliage of towering Redwood trees is another attraction at Rotorua. You can do the walk during the day for the wonderment or at night for the magic. The lanterns that hang from these giants light your way and you can hear the local nocturnal fauna in the background.
South Island
Then there is the South Island. By this point into my trip, I had thought I had witnessed the essence of natural beauty – only to be proved completely wrong. The South Island is a fresh take on natural landscape and foliage unlike anything you will see elsewhere in the world or even on the North Island. The base of operations for South Island is Queenstown. A small cosy town sandwiched between a lake and a host of mountains, it is literally something out of a fairytale. It also happens to be the hub of all adventure activities and nightlife. In Queenstown, I stayed at The Rydges, my choice once again dictated by location. Queenstown is rather small and parking is an issue so it is best explored on foot, especially since everything is within shout-out distance. You can casually stroll into the town centre and book your activities for the day. At night Queenstown comes alive with performances on the streets, stalls on the roadsides and nightclubs galore. If you plan to make new friends or interact with the locals, this is the place.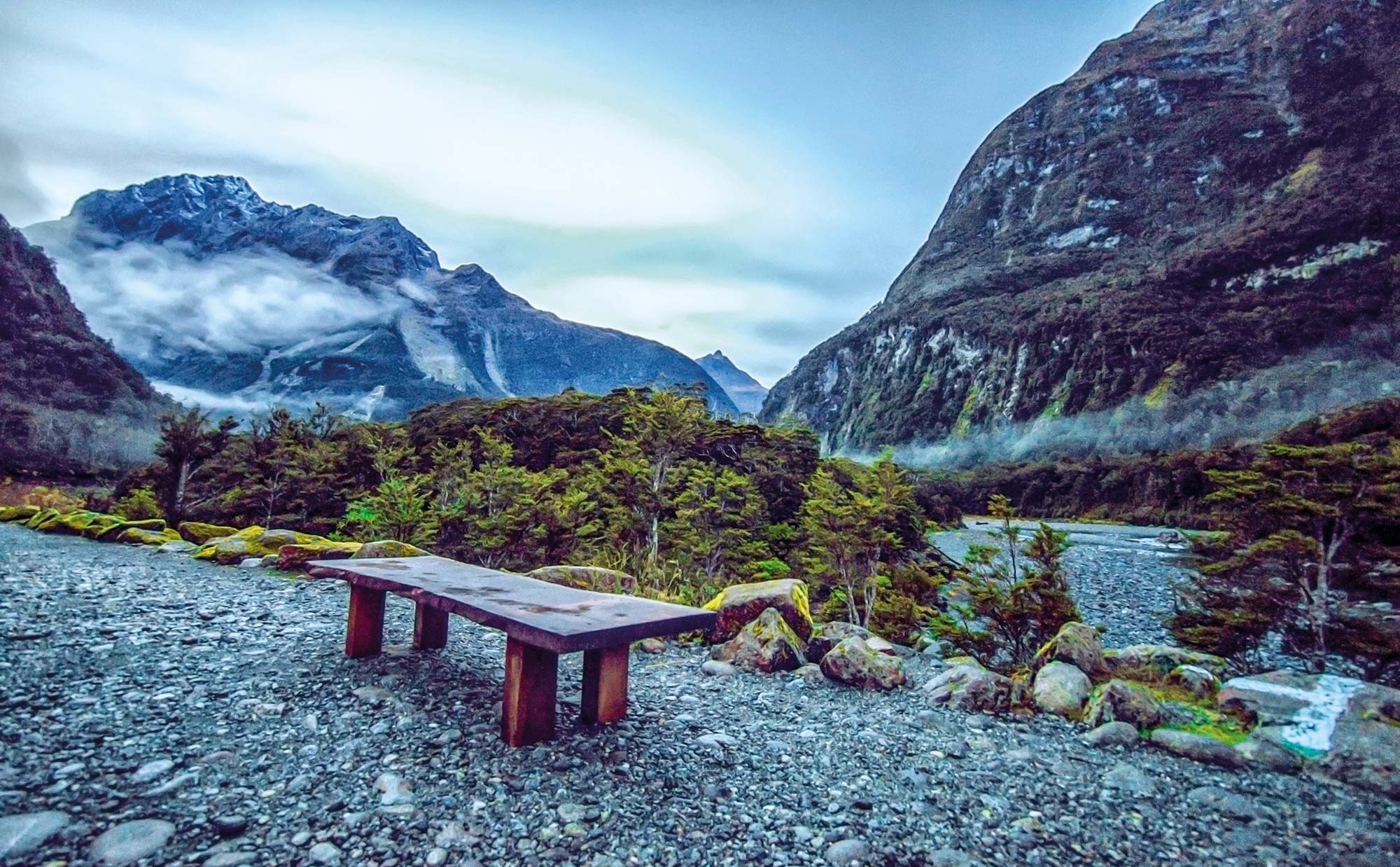 Milford Sound
A four-hour drive (accounting for all the stopovers for viewpoints), Milford Sound is one of the main attractions of the South Island. We splurged on an X5 and drove ourselves there. Now this can be traded in for a helicopter ride or cruise and turned into a day trip, but we chose a car because we wanted to explore every nook and cranny leading up to Milford Sound along the way. You are bound to come across some breathtaking views and quaint little towns along the way, and you will need all the time you can get to take it all in. This is specially recommended if you love to drive and wish to sway through miles of empty roads paved against mesmerizing lakes, mountains and forests. If you are the adventurous type there are a host of camping sites at the end of this journey. Alternatively, you can opt for a more glamorous wooden cabin, the Milford Lodge, with a lake or mountain view, complete with all the amenities familiar to a spoilt traveller. I am not sure if it was the drive there or the destination, but I have never been more overwhelmed by my surroundings. As I walked these dimly lit pathways, all I could do was but feel helpless at how none of this I could take back with me in picture, sound or story. It was easily the highlight of the whole trip, and everyone deserves to experience it at least once for themselves.
The Nevis Swing
(Warning: not an ordinary swing)
It is one of those iconic things you are expected to do, when in Rome and what not. The world's largest swing suspended between two peaks is an exhilarating albeit terrifying must-do. You are dropped from a bridge as you swing helplessly in a valley till your lungs can no longer carry your screams.
Glenorchy
For fans of quaint little towns in the middle of nowhere, Glenorchy is an hour's drive from Queenstown. This is nothing but a photo op to really capture the pristine beauty of the plains of South Island and experience Lake Wakatipu (NZ's largest lake) in its full glory.
After the day trip to Glenorchy, we came back to Queenstown. Regarding food, heed this warning. If you are in the habit of enjoying flavoured food, you are out of luck. Quality meat and vegetables are seasoned to give a strong earthy taste, which is the cuisine of choice in New Zealand. Your best bet is food chains and by the end of it, I stuck to McDonald's for my nutritional needs. This does not mean I do not welcome you to try the local cuisine, I am just saying if you are desi like me and like your food cooked in an array of spices, New Zealand may be a tad bit disappointing. This is true for all except for one place. Hidden away in a nook in Queenstown is the Ferg Burger. The queue stretches through the block twice over and the wait time can be up to 2 hours (no wonder with how the rest of the food is). But it could possibly be the best burger that you will ever have and a worthy tribute to the NZ Angus we hear so much about. A close second is Vudu Café, another contender in Queenstown for your breakfast and coffee needs.
As we headed back to Auckland to make the eventual journey back home to Pakistan, I imagined tossing a coin into a wishing fountain hoping to return to this land of great beauty one day. It is a place where the world comes to rest and takes on a heavenly appearance. At the end, all I will say is, I can try to put it in words or try to shoot it through my lens, but I assure you, I will not be able to do justice to the natural landscape and beauty of New Zealand. It is a sight to behold and is truly what I would call a sensory overload of colours and sound. The more you try to capture what you are experiencing, the more helpless you feel. So the smart thing to do is to put down your phone, take a deep breath and let the impossibly blue sky, the shockingly green grass, the surprisingly clean water, the three dimensional clouds, the rolling meadows and the never-ending horizon, overwhelm you.