In the hallowed halls of the British Museum in London, Lahore set the stage. It is here that leading journalist and bonafide Karachiite, Fifi Haroon finds her heart finally beating in sync with the Punjab capital. She holds the Lahore Literary Festival responsible for this new romance and in a bid to indulge herself, delves into rarefied insights about the city from an eclectic array of commentators.
And in the rarefied, architecturally splendid interiors of the British Museum in London, Lahore came to life…
Earlier this year, when the Lahore Literary Festival (LLF) was held in its hometown, the British newspaper The Guardian hailed it as a safe place for dangerous ideas. These "dangerous ideas" – more really the basis for discussion, debate, dissent and celebration – were brought to the British capital in a sold-out event by the indefatigable efforts of CEO Razi Ahmed and Director Nuscie Jamil this autumn.
As a Karachiite my history with Lahore has sometimes been contentious. I cannot pretend to have always understood its hankering for gossip or its obsession with over-the -top glamour. And yet, at this late stage of my relationship with the Punjab's capital, I seem to have found my heart beating in synch with its heart. I blame LLF squarely for this new romance.
Through presenting on diverse topics at LLF such as a Pakistani take on David Bowie in Lahore and cultures of resistance in the London session, I have re-discovered Lahore as a city of intellect, humour, wit and warmth. Forgive the cliché but I have found a second ideological home in Lahore via this forum of like-minded individuals.
And that coming from a cussed Karachi girl, even one living in London, my friends, is a surprise – even to me.
Now that I have opened my window on Lahore to you, I thought it fitting to invite a few more friends to share their bird's eye view of the city. These extracts are culled from our meandering conversations or have been penned by the more industrious.
Some of our commentators belong to Lahore, some chanced upon it through LLF. In either case, like myself, they have all been changed by their encounter with this beating heart of a city…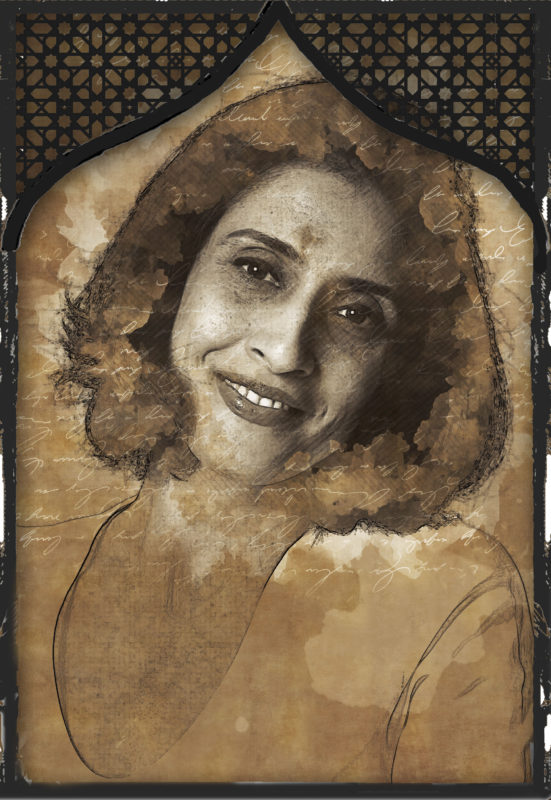 When I think of the Lahore of my past, a particular image comes to mind: I have returned from school and am in my parents' garden on a crisp winter afternoon. I am snacking on roasted peanuts while immersed in a book. The sky is a clear untroubled blue. The sun is warm, though the air is cool. As soon as the sun sets, the temperature plunges. The low wooden gate to my parents' house stands wide open, as always. I have a clear view of the road down which occasionally a car goes or a man cycles past.
Today the old gate has been replaced by a high metal one which is kept locked and guarded by a security man. The afternoon sky is a murky smog-laden grey. I don't know if kids still spend the afternoon reading outdoors. I suspect they are at tuition, or else in front of a screen.
When I visit, I am most at home in my family's compound. I grew up there and all my earliest memories of Lahore are centred around it: sleeping outside on the terrace in my grandmother's house on hot summer nights; playing pithoo at my aunts' place with my cousins; driving to school on misty (it was real mist back then, not smog) winter mornings in a car full of cousins; Eid lunch at my uncle's; the vat of Kashmiri chai that was always kept simmering in my grandmother's kitchen throughout the winter months…
Going to the walled city to visit my grandmother's family in Bhaatti Gate has lived on in my memory. Living as I did in the suburbs, the walled city to me was a mysterious, exciting but slightly risky place of tight crowded alleys down which my grandmother's car nosed at a snail's pace; pungent smells and dark, narrow shops selling paper kites, pakoras in greasy newspaper, glass bangles, freshly butchered meat (with the obligatory clouds of flies) and rose garlands.
Just two lanes down was another bazaar with beautiful young girls with painted faces sitting at windows or leaning against open doorways. This was Heera Mandi. But my grandmother's sedate Zephyr never took us there!
---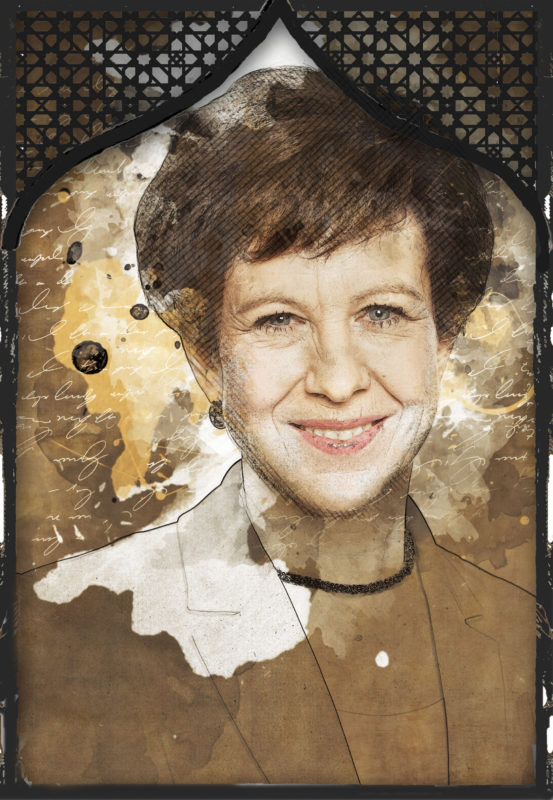 When I peer into Lahore's window I delight in the fabled charm of its traditional hotels, quaint bookshops, and stunning architecture along The Mall where I've spent many treasured moments starting in the 1980s.
Like many, I savour the canals with their natural canopies, the manicured public parks which provide respite for all, and exquisite private gardens. I remember too, over the decades, Lahore's pride of place in the nation's politicsand the rousing rival rallies of political parties which often started or ended in this capital of capitals.
In recent years, Lahore has been a place of personal pilgrimage to join dear friends at the Lahore Literary Festival – a celebration of the richness of Pakistan – or to share in joyous wedding ceremonies. But Lahore brings sorrow too because it's also a place of sectarian attacks, assaults on the poorest and least powerful, and the very fabric of a nation's vibrant mosaic of which Lahore can claim so many of the strongest, most colourful threads.
Lahore is a place to revel in the breath-taking heritage of the past, but also to dream of a future which draws on all the greatness of Pakistan to tackle its darker forces.
---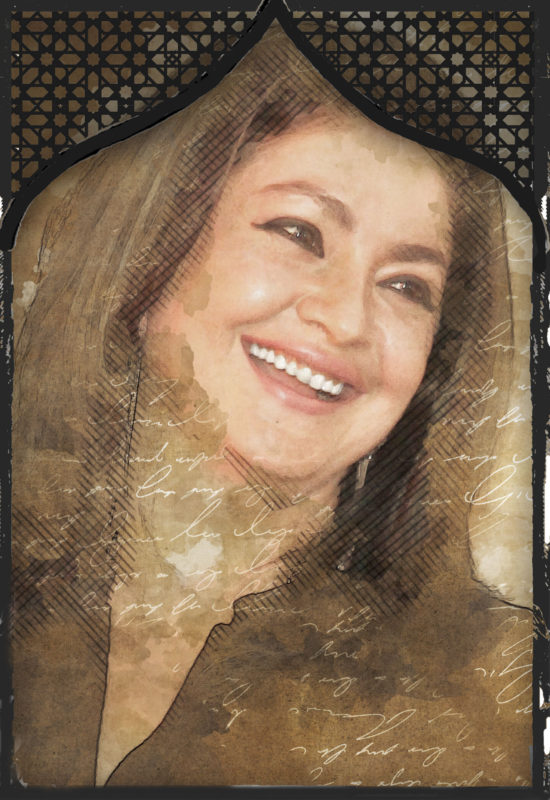 For me Lahore is a city of the imagination. My friends in Karachi are surprised when I tell them I've been there only in my dreams. Every time I have tried to visit it's been one step forward and three steps back. I was supposed to attend the Lahore Literary Festival earlier this year but a last-minute security alert meant I never took that flight.
But I have seen Lahore through other's eyes and hunger for more. My first glimpse of the city was via a video made by my ex-husband of Yousuf Salahuddin's haveli in the old city. And there was a room where reportedly Nusrat Fateh Ali khan used to do his riyaz. I so want to see it!
I think in my mind Lahore is a place where people relish nostalgia, a place where somehow it seems like time has stopped. I visualise kites flying in the Lahore sky. And delicious food – lots and lots of it.
Apparently no one is shy at a Lahore table.
My father Mahesh Bhatt tells me of the time some chaheeta of Yousuf's from the local mohalla sang "Galli main aaj chand nikla" from our film Zakhm at a mehfil at the haveli. He didn't quite know what to say! "You should have been the one here Pooja," he said to me. I should have.
I have a special affinity for Karachi because it is my first home in Pakistan. I keep returning there and am working on co-producing the film Bloody Nasreen. But Lahore would mean a new journey. I am told that Lahoris are infinitely generous and the most hospitable people in the world. But by far the most urgent need to visit Lahore is to spend time with my good friend Ali Azmat, his wife Fariha and the kids. That's the real pull of Lahore for me.
---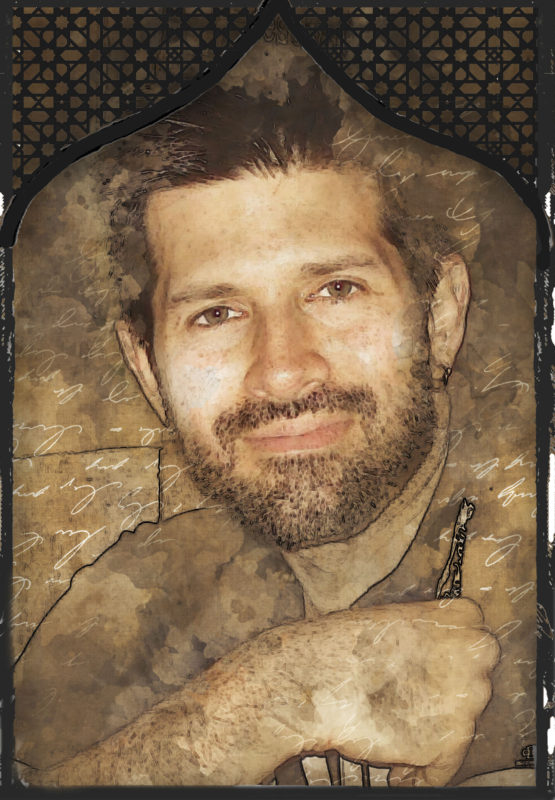 I was just in Lahore a few days ago. On the way from the airport to the hotel, I was in a van full of Karachiites and they all had the same reactions – "Why isn't Karachi like this?" "Why is it that Lahore is so clean and Karachi isn't?" On the way back a few days later I was in a van full of Lahoris. And they were saying: "Why is Lahore so dirty?" I could only chuckle.
As a photographer, I feel at home wherever I can photograph. For me, the old shehr is my real window to Lahore. After my book of photographs of Karachi, I am now working on a picture book of Lahore. It was always my intention to do a book on the city. Someone has to archive all this history, to bear witness to it. I am also the official photographer of LLF so I am there every year for the event.
There is a hotbed of culture inside the walls of andrun-e-sheher (inner city) – and that makes my picture. That geography of tight streets overrun by people and a tangle of electric wires. As a photographer it is, strangely, the first thing I noticed while photographing the walled city; they keep adding electric wires and not taking any down. It's almost a thatch of wires above you blocking out the sky. It forms spirals of spaghetti in every frame. I tried to take images avoiding the wires but then I gave up. It's part of the Lahore cityscape that can't be erased.
My first experience of Lahore wasn't quite as pleasant. As a child my younger cousin and I were left alone in an old Gulberg house which belonged to my mother's friend and we ventured out into the streets. I was about 8 years old and he was 5. We got lost and for hours, we just wandered around trying to find our way back. At one point we saw a wedding taking place and walked in and made our way straight to the bride and bridegroom. Somewhere in my young mind I had figured out that this was the way out of the mess. The couple had our hosts' names announced on the speaker and someone who knew them took us home. No one had discovered we were missing!
That was my first Lahori adventure. Now as a photographer I look forward to getting lost in Lahore. It means I will find new pictures.
---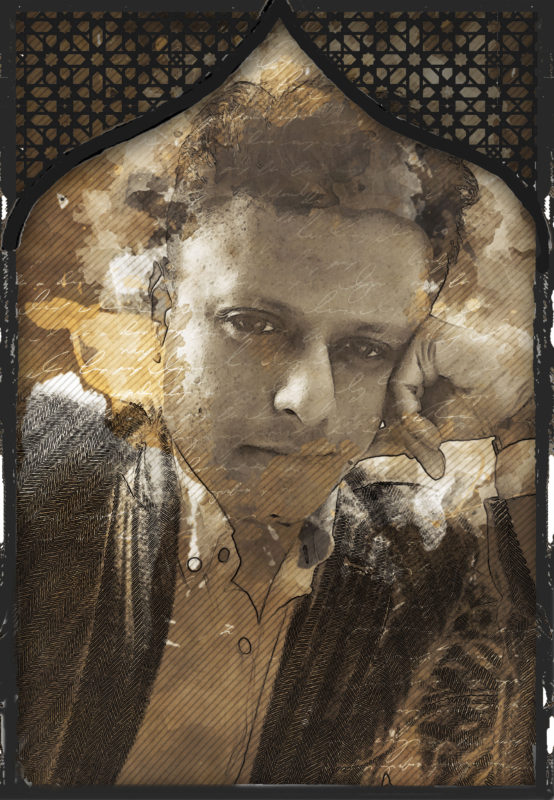 My most memorable experience in Lahore was around an afternoon that I was able to spend in and around the walled city of Lahore. The magnificent Badshahi Mosque, where women entered without hesitation, and many couples sitting just outside, enjoying the sunset, with a Sikh temple standing right next to it…
I hadn't imagined any part of Pakistan to be like this today. That afternoon encapsulated, for me, our subcontinental traditions of love, compassion and tolerance, and it filled me with unexpected joy.
I wrote a poem about my first and so far only visit to Lahore. I read it at LLF in both Lahore and London…
A SONG FOR LAHORE
After "You Hated Spain", by Ted Hughes
Lahore frightened you. Lahore
Where I feel at home. The raw daylight,
The sun-beaten faces, the sharp,
Edginess to everything, frightened you.
Your schooling had somehow neglected Pakistan.
You could not appreciate Punjab,
Your soul was empty
Of the rustic Sufis, the qawwali singers, and the ancient caves
Made your heart shrivel. Manto could not invoke
A blood rush, awake the rebel in you. Chugtai
Held out a paintbrush with lean hands and you took it
Bluntly, indifferent to human feeling.
You did not criticise but you pitied
The endless beggars tapping your window,
You sniffed the history books like a condescending foreigner
Hoping to recognise your roots but somehow recoiled
As your love for the West asphyxiated you,
And your panic clawed back towards your American ways.
You came visiting every summer and the odd winter
Assumed yourself a tourist, armed with mineral water,
Mosquito repellent, beach shorts and funky flip-flops,
Watching with bewildered eyes and behaving awkwardly
At the butchered traditions, that somehow still held.
With the occasional stab to impress your pink tongue
Fortified by digestive tablets, you tried your luck
With Gawalmandi street savouries: chargah, kebabs, haleem,
And I saw you vomit with food poisoning.
Lahore, the city of beautiful mosques:
Badshahi, Wazir Khan, Begum Shahi
Had offered you more than the customary rituals
But you did not hesitate to puncture the mystic,
Seeing only religious bigotry and fanaticism
And the sound of azaan
Was what annoyed you more than five times a day.
Lahore was what you tried to wake up from
And could not. You have been sleeping
Ever since; you can somehow afford
The luxury of distancing yourself from you,
Preferring to break out of your lineage
And have your real self yet to be found.
Wouldn't it be nice, though, to reclaim
Your Lahore
Once, and just for once,
To find your way home?