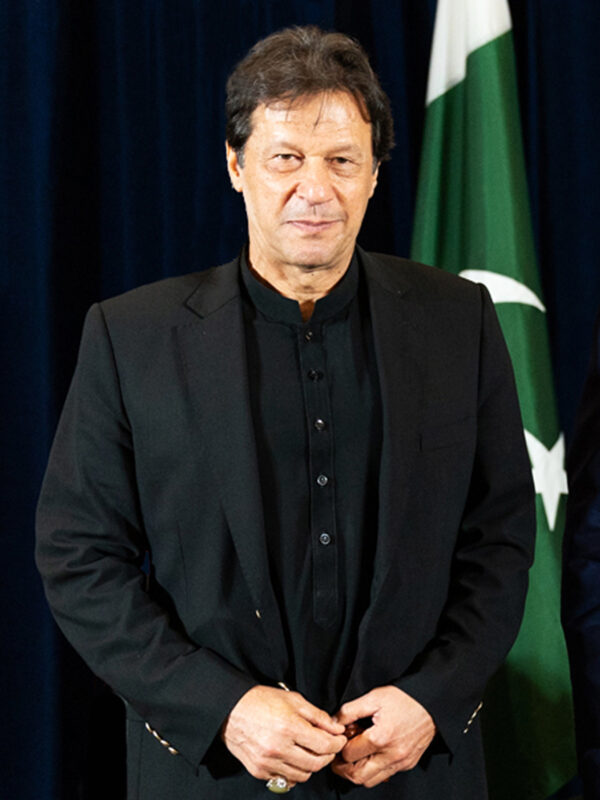 Back in 2016, before Imran Khan became PM, he toured the "undiscovered" valleys of Khyber Pakhtunkhwa (KP) scouting places to develop into hill stations, national parks and holiday resorts. Khan later tweeted about the lush green valley of Kumrat, posting pictures and raving about it. Over the next four years, what followed is a great increase in tourism to this once pristine and verdant valley, but a complete disregard for its upkeep and sustainability. This summer, from amongst the influencers who journeyed there, we heard some important voices expressing concern and discontentment.
Back in the summer of 2016, when Imran Khan was not yet PM, he toured the "undiscovered" valleys of Khyber Pukhtunkwa (KP) in a helicopter, scouting places that could be developed into hill stations, national parks or resorts for tourists. He wanted to develop a number of places that would not only attract tourists but also benefit the local communities of these remote areas. One of the first valleys he visited was the picturesque Kumrat Valley in Upper Dir District of KP.
Kumrat is covered with green pastures, snow clad mountains, dense pine forests, waterfalls and the river Panjkora. One special feature of Kumrat Valley is its towering Deodar trees located adjacent to the Panjkora river which is a smooth river full of trout. Imran Khan tweeted about the visit, sharing pictures and raving about the lush green valley. A video on Kumrat was also made by Senator Faisal Javed who had accompanied him.
"Very few people knew about this pure wilderness area with its friendly local people before Imran Khan's visit. Suddenly social media began to highlight the place and people started to visit the valley", explained Aftab Rana, the vice president of the Adventure Foundation of Pakistan and President of the Sustainable Tourism Foundation. Rana fondly recalled his memorable treks to the "pristine" Kumrat Valley prior to 2016. "I would say up until 2018 the area was protected from rampant tourism. Then the road to Thal in Kumrat was improved and jeeps and coasters started rolling in".
In just two years time, Kumrat has started losing its green cover and its riverbanks are now full of plastic garbage. According to the photographer and film maker Mobeen Ansari, "I noticed that there was much more deforestation than what I saw on my first visit to the area and more littering as well, especially on river banks". He has visited Kumrat valley twice and on his most recent visit last month, he noticed a stark difference from the first time he visited in May 2019. "The first time I went there were just two hotels and several tin huts/camps spread around the valley. This time I saw more hotels (at least two under construction) and more huts. A few hotels and shelters have popped up around the Lalgah waterfall also and unfortunately the aesthetics are very damaging to the area… Most of these places run on generators so instead of peace and quiet there are noisy generators sounding off across the valley".
Artist Imran Qureshi who also visited Kumrat last month said he was extremely disappointed by all the littering that had taken place. He said it was done not just by the tourists but the hotel owners too. "There is no control by the government and neither do they seem to be bothered". He said a plan was needed to be enforced by the government before the wilderness area is totally spoilt. "Tourists should be given a leaflet telling them how to dispose of their litter before they enter Kumrat and they should be taxed. That money should be used to clean the area and the local people should be involved". He said the tourists pouring in seem to have no sense of responsibility.
"We need strict rules. Ideally what tourists carry into these areas, they should carry out," explained Rana. To make matters worse, he said the local people have started cutting the forest to make "cabin hotels" all over the valley. "There are now 200 of these hotels". Tourists have also started driving 4-wheelers into the shallow Panjkora River for fun, destroying the habitat of the trout found there. "Soon trout will be finished from this river" he pointed out.
The KP government has also announced plans for a chair lift from Kumrat to a valley in Chitral next to Drosht, which will be one of the longest in the world if it is ever constructed. "This is extremely ambitious and there are lots of safety concerns. For now, it is just a concept and the government has to do a feasibility to see if it is even possible. They need to look at it carefully and see its impact on the natural environment" said Rana. If the idea is to turn Kumrat into a national park then it should be protected as an eco-tourist destination, not a mass tourism destination. Rana also warned that once the Kalam to Kumrat road link is completed many more people would start visiting Kumrat. "If it becomes another Naran or Murree there is no coming back".
Architect and urban planner Raza Ali Dada has pointed out that we have to be careful how we develop our tourist areas so we don't end up with the "Murree effect" which has reached up to Naran. Ideally, he said we should first properly map the areas that are to be developed for tourism and do the relevant surveys – "we have to allocate areas and the capacity for them to take future tourists". He said we have to go slow and think of long-term development in these beautiful remote areas that are being opened up for tourism.
Rana said the government should involve the local stakeholders and come up with a proper management system for Kumrat. In fact, the government should not open any new areas to tourism until they can fix the management of the previous ones like Kumrat. "This is the biggest challenge. There is no regulatory framework. We are now going towards damaging these wilderness areas. The government needs to enforce responsible tourism".
According to Malik Amin Aslam, the Special Assistant to the PM on Climate Change: "The KP Government is considering notifying the Kumrat area as a national park to protect and preserve the unique natural beauty and the valued biodiversity of this area. The local community and other stakeholders are being taken on board so that their rights are also fully protected and they can be the custodians of this initiative".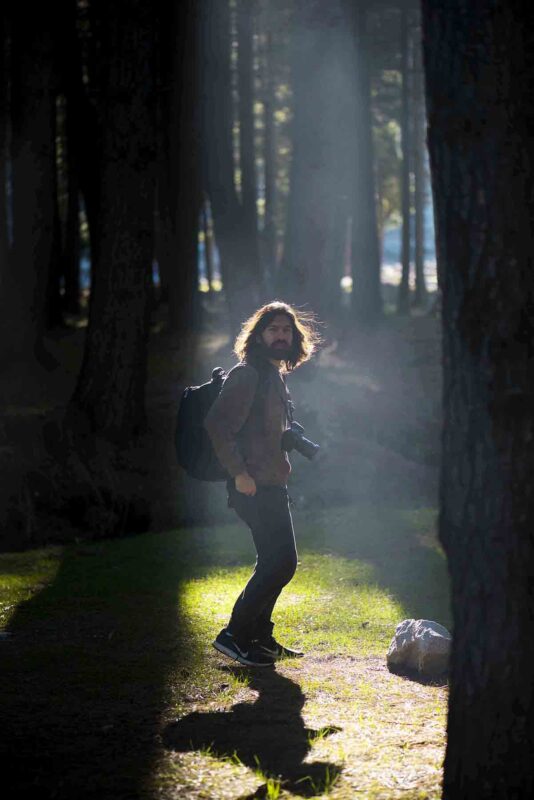 "I noticed that there was much more deforestation than what I saw on my first visit to the area and more littering as well, especially on river banks"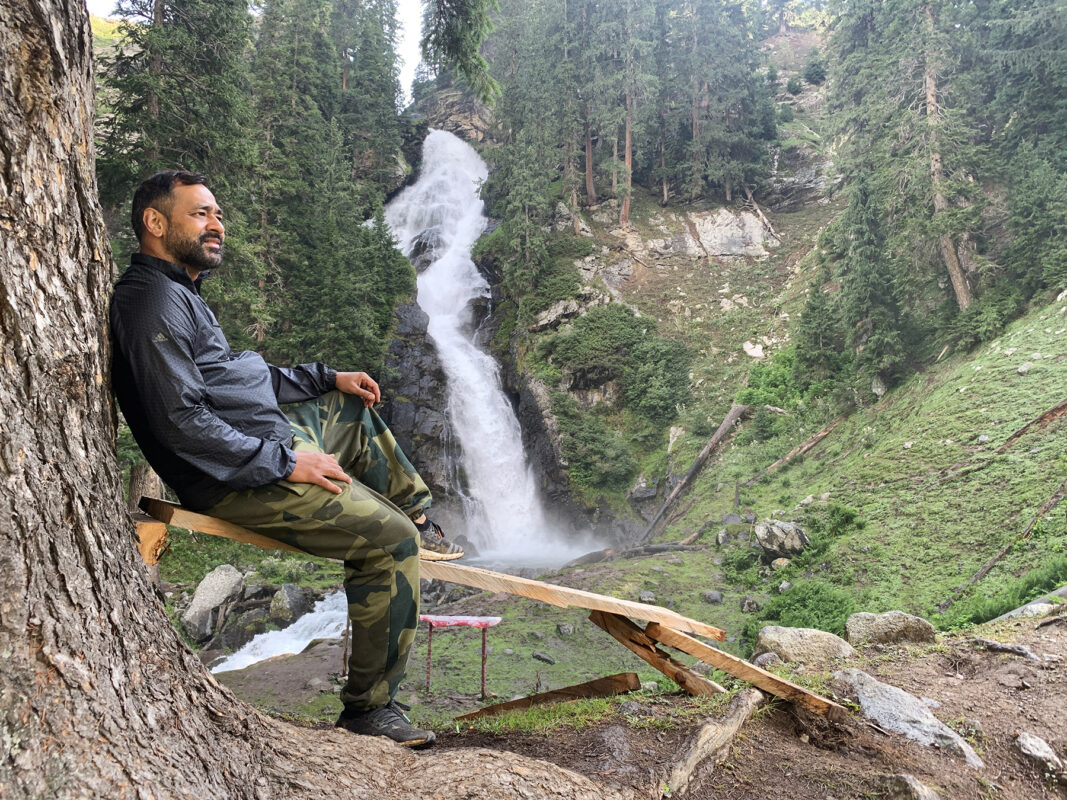 "Tourists should be given a leaflet telling them how to dispose of their litter before they enter Kumrat and they should be taxed. That money should be used to clean the area and the local people should be involved"
Kumrat Valley, Before, Back in 2016