Photography: Amna Zuberi
Journalist and travel enthusiast Madeeha Syed travels to what is generally considered the "Wild West" of Pakistan. As she digs her heels deeper into the unknown terrain, she delights in discovering quaint bazaars, authentic handicrafts, local delicacies and heightened sensibilities that make her keenly aware of the untainted, raw beauty of the landscape that surrounds her. In this insightful piece, she shares some great tips for those willing to explore this largely uncharted region.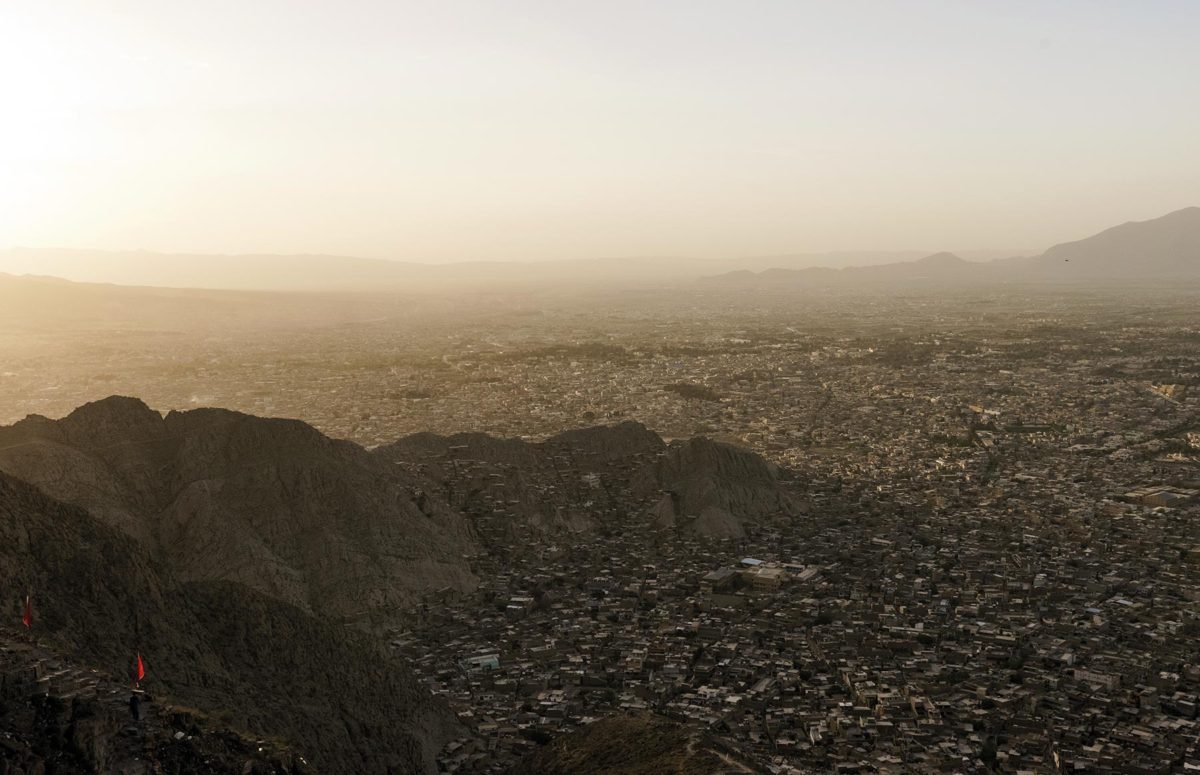 They appear brown and barren, but revisit them at the right time – the golden hours of sunrise or sunset – and the mountains of Balochistan, especially those surrounding the Quetta valley, come to life. Sunlight dances on the rocks as they change colour from a light brown, dark grey, cream to a deep ember. In the evenings, the sky turns a bright shade of beautiful blue, purple and then finally grey and black as the night takes over.
It's the kind of beauty that takes you by surprise because it's where you least expect it – Balochistan. Far from being as popular as the often-talked about and photographed mountains in Pakistan's north, Balochistan is an explorer's paradise. You get the sense that everything is new and a lot is waiting to be discovered.
Quetta is the kind of city that reveals itself to you when you step out of your comfort zone and walk about its neighbourhoods and have conversations with the locals. It's still deeply traditional, so I would recommend dressing conservatively. The people themselves are quite friendly and curious about any visitors from outside the province.
You'll find perfectly preserved and functional British-era buildings in quite a few places which lend the city a quaintness missing from most others in the country. There's the occasional mall or two, but people still prefer to go to the main markets such as the Mezan Chowk Market or Prince Road Market that have been around for a very long time.
How to get there
Flights leave from Karachi, Lahore and Islamabad once or twice a week. Other than PIA, Serene Air also operates flights to the city. There are a variety of bus networks that connect Quetta to the rest of the country as well, if you fancy travelling slowly. And for those who are feeling even more adventurous: take the train. The journey, especially the last half, is gorgeous as you're treated to sights of wild, untouched mountains as the tracks lead you from under British-era tunnels in a network established around a century ago. You'll arrive at the station, tired and dusty, but it's worth experiencing at least once.
Where to stay
For those that don't have a problem burning a hole through their wallets, there is always the Serena which is probably the only 'finer' establishment in the city. Then there are moderately priced guest houses which offer large clean rooms and a basic breakfast. We stayed at the Gardenia Hotel close to the airport. My accommodations came with two living rooms and a fluffy cat who had made its home outside my window.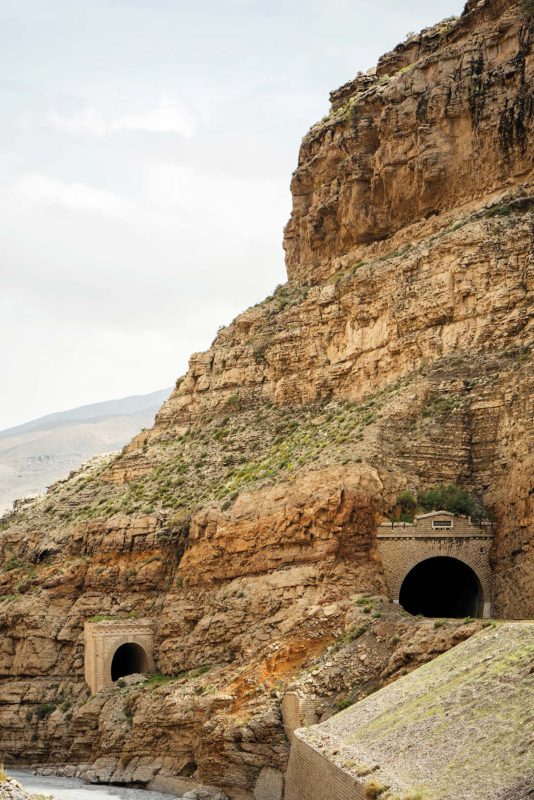 What to buy
Gorgeous hand-woven carpets and shawls depicting impeccable craftsmanship and traditional designs. There's also the jewellery – some of which is handmade from precious stones from Quetta (such as emeralds, red coral, lapiz and turquoise) and Iran.
And finally, no trip to Quetta is complete without buying nuts and dried fruit. The prices might make your eyes water and burn a hole through your wallet, but they're still considerably cheaper than what you'll find in Karachi, Lahore and Islamabad. Ask the shopkeepers for samples and they'll teach you how to tell older quality nuts and dried fruit from the fresher ones. And if you're lucky, you might end up with a mixed goody bag as a gift to munch on for the rest of the trip.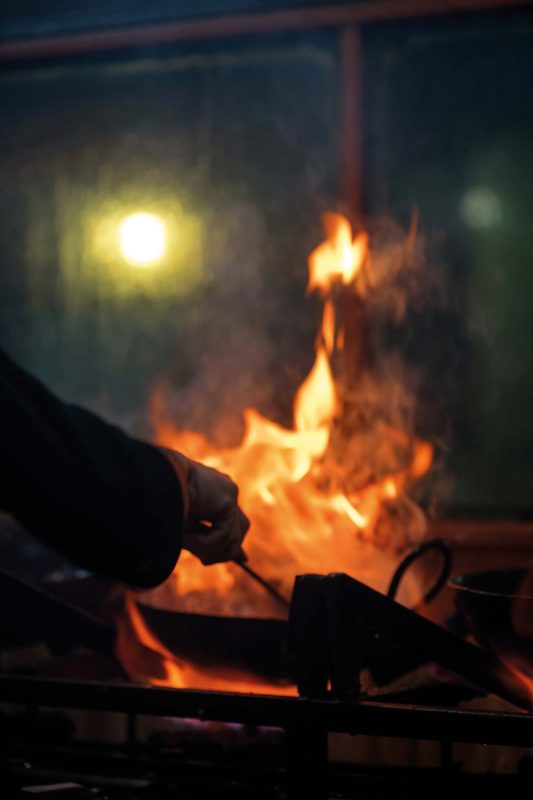 What to eat
One of my favourite places is the Hazara-dominated neighbourhood of Mari Abad. After paying our respects to those who lost their lives in various targeted terrorist incidents in the famous martyrs' graveyard we discovered that Maria Abad is also home to a uniquely Hazara cuisine.
We started off with individual servings of aash at the Punjtan Restaurant. It's quite simple. It's made up of thick boiled watery noodles which are later paired with red beans, white cholay (garbanzo beans), spinach and minced meat. "The topping is what we call 'qurut' in our language," says our chef Abdul Qudoos. "It's dried yogurt." Abdul Qudoos is not his real name. When he's not making aash in his family restaurant in Quetta, he's in in Lahore where he's currently going to art school.
Close to the Punjtan Restaurant is an even smaller establishment – you'd easily miss the nook-in-the-wall seating area that's hidden behind the little stall kitchen up front. Their area of specialty? Mantu, the Hazara version of dumplings. Anyone who knows me knows I am a dumpling fiend and I will travel the world looking for them.
It's like the dumpling version of aash. Instead of noodles, we have spinach stuffed inside the dumplings which are topped with minced meat, red beans and dried yogurt. You get the slight oiliness of the moderately-spicy meat married to the tanginess of the yogurt tempered by the pasta, beans and spinach. This makes it an interesting-tasting and very healthy meal.
And finally, my favourite part of going on a little food tour of Quetta: shiryakh. It's traditional, handmade ice cream but without the guilt – it's actually quite healthy to have! We went to an establishment simply titled Juice Point.
Right outside, you'll find the ice cream chef, Nowroze Ali hard at work constantly churning fresh shiryakh in a long cylindrical steel container which is nestled in the middle of crushed ice cream. The constant churning, which looks like quite a hard job, slowly freezes and thickens the ice cream.
Once it's ready, it's either stored in the freezer or scooped out in a bowl for waiting customers. It's topped with a bit of creamy milk and some Rooh Afza (sweet red sherbet) or chocolate — whatever your preference. I preferred having it plain. It's like having gola ganda but a very light, fluffy, creamy version of it. The flavour we were served was gulabi or rose, made by incorporating rosewater with a slight ilaichi (cardamom) aroma. Instead of heavy and somewhat guilty, having shiryakh leaves you feeling quite refreshed.
Nowroze is 40-something years old and brought the recipe and technique of shiryakh from Kabul, Afghanistan where he migrated from some 20-25 odd years ago. He tells me the main ingrediants are milk, some sugar, powder, and some dried milk. "Iss ko milaye ga aur thora khwari bhi hoga iss pe," he says. "Phir baraf add karay ga aur zoar lagaye ga." [You mix the ingredients, knead them together, add ice and then use your strength to churn the mix.]
He assures me having shiryakh won't make me fat. When in season, they add fresh fruit flavours such as strawberry, mango and sometimes, even chocolate.
This is something I definitely recommend having after doing the epic trek up the mountains at the Mari Abad side to get a breath-taking view of the city below. Best time to go: right before sunset so you make it in time to watch the city glow under the sun's golden rays and watch it come to twinkling life after the sun goes down.
Pro tip: Do take lots of water and a flashlight for the way back.
Another quick trip to make in Quetta:
To see the copies of the Quran in Jabal-e-Noor, a location in the mountains, near the outskirts of Quetta, which overlooks the city itself. There's a long winding cave with small rooms on either side. The copies are displayed in glass cases and it's fascinating to see the various editions and languages, as old as more than a decade ago on display like that. The little rooms are used for prayer, separately by men and women. In some spots you'll find names of those who want you know they were there, carved on the walls. Flash a light inside some of the darker rooms and you'll see sacks filled with more copies. The whole trip takes about 20-30 minutes and can be a bit worrying for those with claustrophobia. But it's worth doing for the history lesson.
Step outside the city into paradise:
There's a whole world waiting to be explored outside Quetta. We headed deep into the rocky mountains of Bolan. It's a drive that spans several hours and goes over paved road, dirt and stone pathways over dried river beds. The rocks keep changing face and they might not be as massive as in the north,  but they are magnificent! In a lot of ways driving through this terrain reminded me very much of going between different countries in the Balkans – the scenery had kept me captivated throughout the journey and it was the same here.
You might come across a rare oasis – tall date palm trees growing in a group in the middle of nowhere. The stark difference in total barrenness and growing life is almost poetic. By the time you reach a certain distance up in the mountains, you're close to your destination.
There's a shrine that is located next to the Pir Ghaib Falls that visitors have to pass through. The caretakers have pitched a little tent for them in the shrine themselves.
Pir Ghaib, it turned out, is popular with the locals. The 'waterfall' part of it is an underground stream bursting into the first of three major pools, the last of which is on the edge of the mountain with a breath-taking view below.  We saw small groups always congregated around a barbecue pit. Some had even brought their own portable speakers. You can climb up rocks from pool #2 to pool #1, it's possible, tricky and fun, but it's easier to take the side path from the shrine that leads to pool #1.
There was a group that was doing an informal diving competition to see who had the courage to take a very steep plunge into the middle pool. We had one 'expert' contender. He jumped off the edge and we could not see him surface. Just as I started to panic, I heard "Woh raha!" [He's there!] being shouted next to me. Indeed, the contender surfaced from the far side of the pool. Gutsy.
Coming back for more:
To go to the majestic Wali Tangi Waterfall. If you go at the right time, you'll encounter the most magical apricot, apple and cherry blossom orchards on the way as you head deeper and deeper into the Orak Valley. In spring, they are in full bloom with flowers ranging from a stark white to deep pink dotting the trees across our journey. Some of them were so stunning in their beauty that the orchards would look almost ethereal.
We went during the rains and that resulted in floods and landslides. After passing the orchards, if you manage to make it across the river, your journey begins at a law enforcement authority check-post a few hours from Quetta deep in the Orak Valley. We drove 10-15 minutes past the check-post and encountered a landslide. The rest of our trek continued via this pathway that led from down and across the length of the river.
The trek from that point until our next major hurdle took another 20-30 minutes. That walk alone next to the river is breathtakingly beautiful. It reminded me of the treks that go through a valley in Cappadocia, Turkey. There was a peace and calm that came from being one with nature and completely immersing yourself in it.
A part of the next crossroads that would lead us to the waterfall, the path was immersed inside a shallow but fast flowing river. I took the plunge and crossed it – the water was icy cold – only to come back. The rest of the journey would take us three hours one way. It would be past nightfall by the time we'd be making our way back and none of us were prepared for that.
So, I took a moment to take the scenery in and made a little promise to myself and to Balochistan: We're not done yet. I will be back.