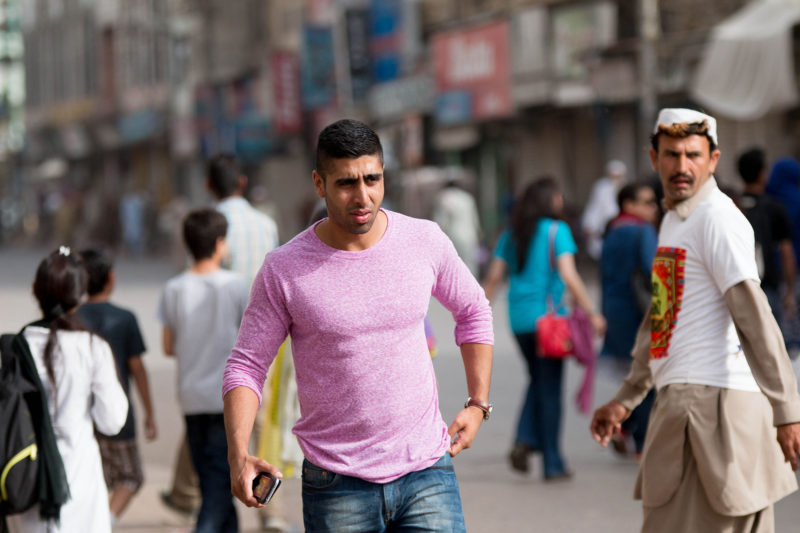 Have you always lived in Karachi?
Although I was born in Karachi, I was raised in Toronto and only moved back to Karachi 6 years ago. I did spend my holidays here so I have great childhood memories of Karachi but I only really started living here once I graduated.
Which community does your family belong to gå till denna sida?
Well, we're Hyderabadis from India but what I would really say is that I'm a Pakistani at the end of the day. One of the biggest problems in our country is that we are so fragmented, identifying ourselves as Sindhi or Punjabi, Karachi-ite or Lahori. We need to overcome that tendency towards fragmentation as come together as one nation. So what am I? I'm a Pakistani.
How did the Super Savari Express come about?
Like many other young Pakistanis when they graduate, I joined the family business. In my case, this means Gulliver's Travels, a one-window travel agency that's been in the family for 4 decades. So travel and tourism is in my blood but the Super Savari Express really came about by accident.
While working on ideas to add value to the family business, I got together with six friends to explore Karachi. So many of us know so little about the city we were born and raised in – our interactions are confined to commercial landmarks, shopping centres and restaurants. The idea was to explore Karachi as a tourist and the entire experience was a revelation; we found so many hidden gems and truly special places. Once we started posting our pictures on social media, people starting asking us to take them to see the same places. We found ourselves taking small groups on personalized tours and the whole thing just snowballed from there.
What do you love about Karachi?
I think Karachi is one of the few places to offer such an incredible historical mosaic of religions and cultures. Within the space of 5 streets in the centre of town you will find the Parsi Fire Temple, Hindu mandirs, a Sikh gurdwara, both Catholic and Protestant churches and the mosques of several Muslim sects. We hear so much about sectarian violence but this is the true essence of Karachi – diverse communities that have lived side by side peaceably for generations, doing business together and respecting each other's traditions.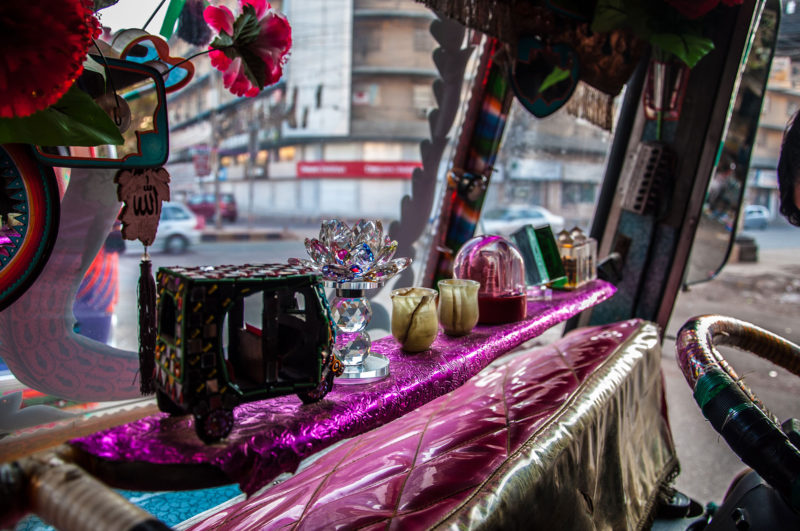 What parts of Karachi do you think everyone should see?
The old downtown, basically what is now the Saddar area. It has the most amazing colonial architecture and a richness of diversity, with temples and mosques and bustling markets. The best time to see it is early in the morning; the air is cooler and there's less pollution and congestion. You can really absorb the cultural splendour of the area.
Worth checking out nearby is Kabootar Chowk, across from Sindh High Court, which is like our very own Trafalgar Square. Another iconic site is Merewether Tower, built as a memorial to James Merewether, Chief Commissioner of Sindh. Recently restored with yellow gizri stone, it's located at one end of Chundrigar Road and marks the beginning of the business district.
What parts of Karachi would you restore and what would you do there?
There are so many striking areas of Karachi that need restoration but I would start with the Empress Market area and encompass Elhpinstone Street (Zaibunissa Street). Empress Market is the largest covered market in the country and a spectacular example of colonial architecture. I would make the entire area a pedestrian zone and restore the fantastic old buildings along that stretch. It would be a good idea to follow the model of the restoration of Dinshaw Road near KPT, involving corporations and getting them to commit to restore and maintain some part of the project as part of their CSR activities.
Once cleaned up, the area would be a draw not only for foreign visitors but also for people from all over Karachi and Pakistan. It could be a focus for carnivals or parades, a place for families to enjoy.
Why do you feel that there aren't more leisure spaces in Karachi?
There are actually some marvellous open spaces in Karachi that are very under-utilized. I think there has been a psychological barrier for the last two decades in terms of safety and security. We're afraid to venture out of the few areas that we deem safe but we're restricting ourselves. There are some wonderful green spaces in the city, for example the Burns Garden behind the National Museum. It used to be a women-only ground and is really worth seeing. I do think there is room for more leisure spaces but that is something that will require vision and long-term thinking from the powers that be.
Describe one of your most memorable moments on the Super Savari Express.
There are have been so many wonderful experiences while running the tour but I particularly remember one group of 4 ladies. They must each have been over 75 years old and they came all prepared for adventure, wearing sneakers, with their dupattas tied at their waists. They were so full of energy and excitement, climbing up to the top deck and hanging out of the bus. They told us to show them the city they grew up in; Bandar Road where they would go for kulfi and the roads they would take on their way to school. They became very nostalgic remembering the safe and forward- thinking city they grew up in and it was incredibly special to be allowed to share their memories.
What makes Karachi unique?
The people – they are some of the warmest and most hospitable people in the world, full of energy and life. It's such a cosmopolitan city that you really meet all types here.
What's the best thing about Karachi?
The food! There are so many fantastic tastes to be had like the fried kebab at Wahid Kebab House, Malik's nihari, Suleman Baba's mal pura or Karachi Broast. Even Hoagies has a distinct flavour here in Karachi.
Also the sea – there's something about being on a local beach with the waves washing ashore…. but go to one of the less commercial sites.
What's the worst thing about Karachi?
The lack of ownership, which results in people polluting the city and not caring about it. That's the reason that so much of Karachi is in poor repair or marred by litter. source: https://www.iikgames.com/online mobile casino australia It's a beautiful city but the lack of ownership by ordinary residents means it is getting gradually grubbier every day.
Why is Karachi better than Islamabad or Lahore?
Who says that it is? This is the sort of talk that fragments our nation. Each city has its unique identity, it's own pros and cons. The important thing is that no matter where else in the world you go, Pakistan is the only place you'll ever be a first class citizen.
Pakistan Zindabad.