By experiencing other cultures, countries and settings, we have a better chance of discovering our true selves. Momina Aijazuddin Saeed makes a trip to Tulum, Mexico and is inspired by its pristine sand beaches, ancient Mayan ruins and the magical, mystical underwater caves.
I have often found that travel is a wonderful way of relieving stress – especially by escaping to the hills or the sea. Mountains and oceans remind us of our insignificance relative to the planet. Do our daily trials and tribulations and the stresses of modern life matter to ageless granite or the never-ending waves?
Alain de Botton, the British philosopher, in his wonderful book The Art of Travel, analyzes why people travel. De Botton has written a number of books which are at once provocative yet make his philosophy accessible to modern readers. He questions for example why people, particularly creative souls, like to travel. There is the pleasure of anticipation: the planning, the research, the sharing of ideas and experiences that goes with it. For some, there is the allure of the exotic. British explorers in India in the 18th century succumbed to that. Then, there is the heightening of one's sense of observation. You are stimulated by different surroundings and opportunities. And of course, through social media, one can now travel through a world of virtual reality. I travelled vicariously when I enjoyed Rome and Florence through an architect friend's visual tour of these cities, or participated in a family wedding in Pakistan through the eyes of an expatriate friend who documented it in technicolour detail.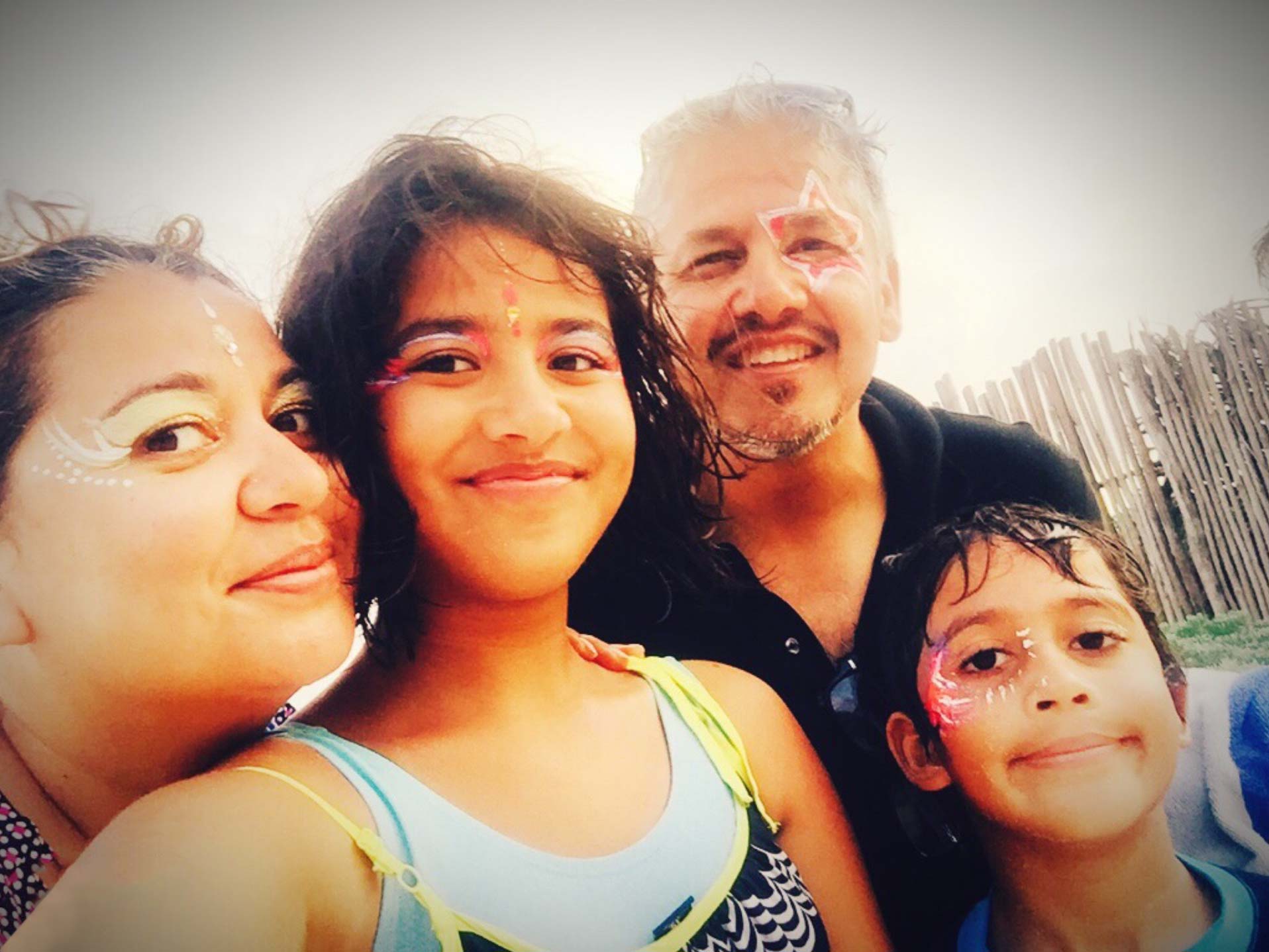 Whatever may be the inherent attractions of different locales, ultimately it is your personality that determines your travel preferences. According to modern research, some people draw energy from others. Extroverts prefer holidaying on crowded beaches; introverts prefer mountains and the hills. I compromise. I prefer mountainous settings which also face the sea – places like Rio, Bali, Langkawi and most recently Tulum along the Riviera Maya coast of Mexico.
No one can knock the Caribbean with impunity. Yet, there are other beaches that are as alluring. To my surprise, the beaches along the Riviera Maya coast of Mexico in reality were even better than the picture-perfect postcard views of them; azure blue skies, pristine clear water, and a soothing silence. The sea was never green or blue or turquoise or aquamarine. It was all of them depending on how the waves caught the sun.
I had heard about Tulum from many discerning friends who preferred the understated luxury and zen vibes rather than the group, all-inclusive family resorts which cater to American families seeking sun 'n' sand near Cancun.
It is no wonder that so many jaded minds and aching bodies flee there, far away from their hectic business lives in Europe and America. Many stay to open beach-style restaurants which serve organic fresh fish and spicy hot salsa verde, or manage yoga sanctuaries where visitors can meditate. On the beach, you can have your worries massaged away by coconut oil made fresh from the trees that shade the beaches. Tulum is regarded as the food and yoga capital of Mexico and with good reason.
One wanders into Ibiza-style open beach bars with amazing music where women with body art and Missoni bikinis sway alongside prematurely hip young toddler boys with shoulder length hair. "Mama, I feel like we are in Vogue magazine," my twelve-year-old commented. Unfortunately, neither of us dared wearing, let alone be photographed in, Missoni bikinis, preferring to cover ourselves with our voluminous beach towels.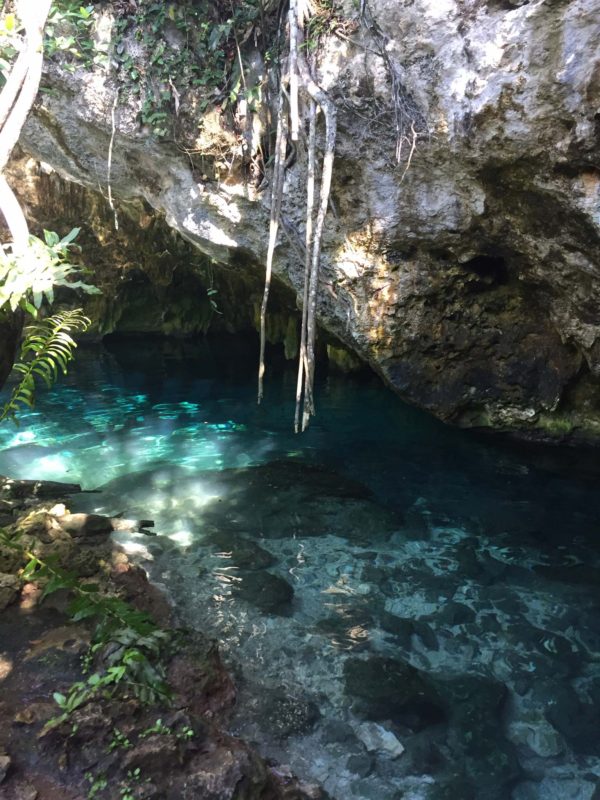 Spending time in this paradise made me wonder why one ever lives in a city. Ubud in Bali had the same zen-like quality to it before it was publicized by Elizabeth Gilbert's hugely popular Eat, Pray and Love. The last time I visited Ubud, the cafes there were full of middle-aged American solo travellers, scribbling in their journals furiously. Writing, rather than experiencing. It's like the tourists who photograph the Sistine Chapel ceiling on their mobiles rather than admiring it with their naked eyes.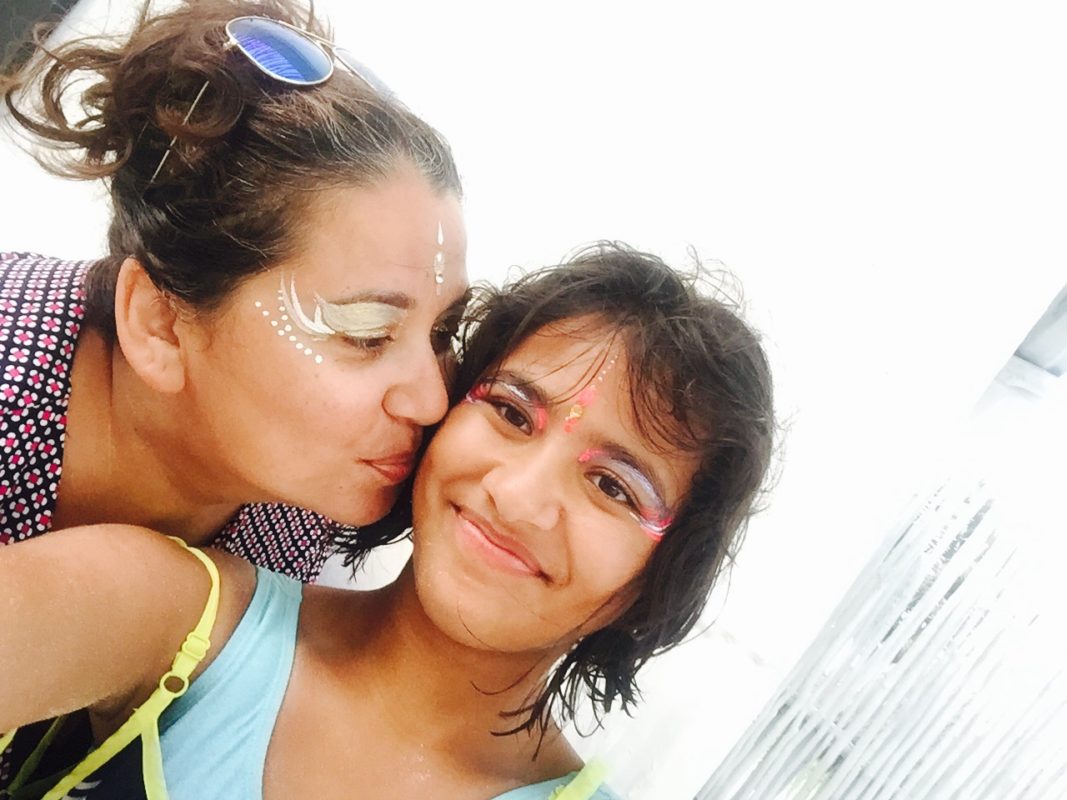 There is a mystical quality and the experience and mindset of a vacation that is so different from observing our everyday lives. Apart from the freedom to do what you want – as opposed to daily life where one has to do certain things – it is also the happy space that Botton outlines as the difference between 'the melancholic self' that one is at home and 'the person one can become on a beach island'. Taking a cue from his philosophy, I became an adventurer going well beyond my zone of comfort by climbing Mayan pyramids (despite a fear of heights) and snorkelling among turtles and fish nipping at one's toes (despite an even deeper distaste for creatures under water).
Beyond the beaches are the cenotes or underwater cave systems in Mexico which are quite unique. These are large underwater reserves of clear rivers flowing towards the sea but trapped into lakes by layers of limestone stalactites and stalagmites. One can swim through these wells that have caves swarming with bats flying overhead, among fresh fish and an occasional turtle. There are different cenotes ranging in size but breathtaking in their scale, where divers can explore water caves and caverns. The word 'cenote' comes from the Yucatan Mayan language which refers to any place with accessible underground water. Wildlife such as turtles and iguanas wander freely in these natural springs.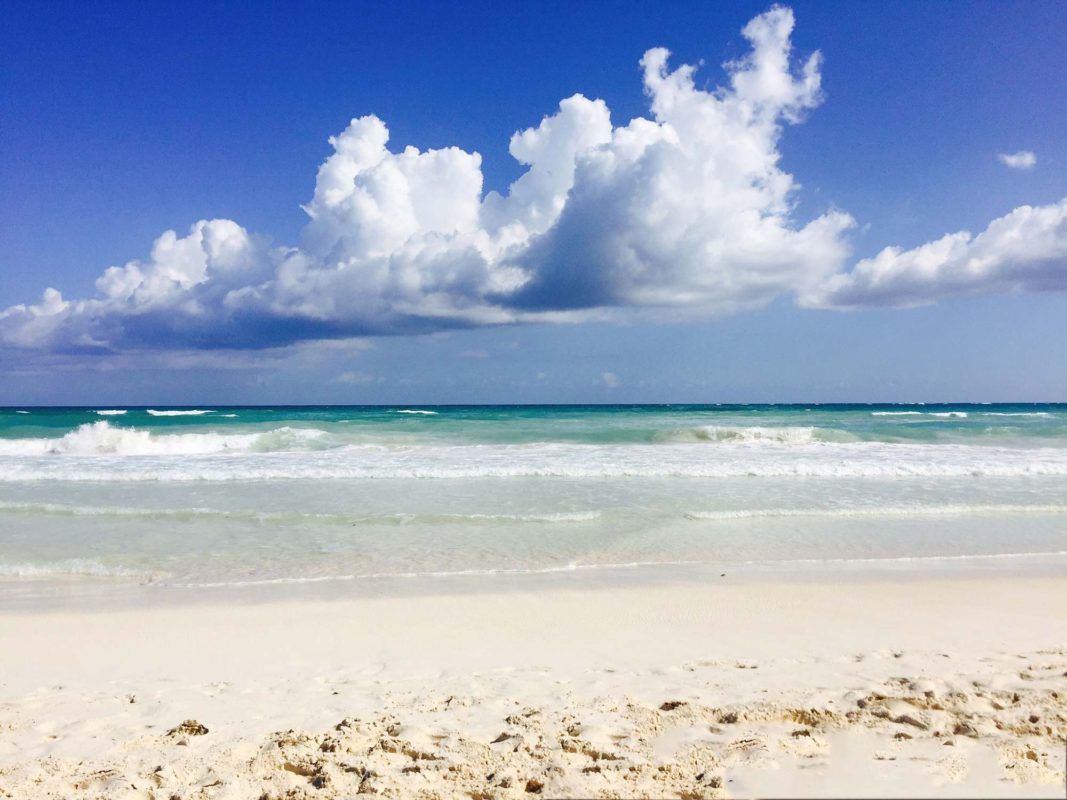 Compared to most civilizations, the Mayans had a sophisticated knowledge of mathematics and devised the first solar calendar and the concept of zero, and the models of clay showing this are sold to this date alongside colourful pottery of exquisite colours and shapes.
Equally impressive are the Tulum ruins which are located on a beautiful setting with a secluded private beach. Mayans, particularly the priests, used this as a retreat and could survey the calm waters of the Caribbean from the silent security of the 180-meter cliffs that protected them. Similarly, the jungle ruins at Coba, towering almost 100 meters of pyramid overlooking the jungle, offered an insight into the lives of the Mayans.
These ruins, though grey blocks that have weathered time, are important as they unleash one's creativity and imagination of how people lived at that time. We discussed at length how Tulum must have looked five hundred years ago and this allowed us to see Mexican history from another perspective.
Thinking back on this trip, it was interesting to see how each member of my own little tribe reacted during these excursions and what we brought away. For my daughter, the warm avacado salsas and fresh water pools with fish nibbling at our toes was amazing. For my hip seven-year-old son, it was the endless hours of play on the beach and getting his face painted, which ended up on the beach club's website. For me, it was the discovery of a fantastic little café called Namaste where one could drink exotic teas and paint on canvases. We exchanged teas with the beautiful owners – leaving behind our Lipton blend in exchange for Mexican concoctions.
And so, towards the end of our trip, we were all of the same mind that by experiencing another culture, country and setting, we were discovering more about our true selves; that we relaxed while painting using water colours and swimming, that there is nothing better than a good book and that it really is magical to see the night stars while on a beach while listening to the waves.
Travel is more than an art. It is a religion without a clergy. It is an opportunity to understand why it took God six days to create such a beautiful, diverse, exciting world, and why he must have chosen the beaches of Riviera Maya in Mexico to rest on the seventh.