Artist and curator Laila Premjee is a firm believer in the power of art to influence young minds, sensitize communities and enhance creativity no matter what one's age. In this brand new feature, Destinations meets the woman behind Saturday Studio to discover more about her work, travels and inspirations. 
In January of 2010, from the basement of her home, she opened the doors to Saturday Studio. Bringing together her passion for the arts and her teaching experience of over two decades, the space was initially meant to provide the artistically inclined youth of Karachi an opportunity to explore a variety of mediums and techniques.
Seven years on, the studio caters not only to children but also conducts workshops for adults, and has on board a number of budding artists working on a diverse variety of projects. Art tours for students of government and low-income schools are also part of the programme. Meet the woman who makes it all happen – the very dedicated Laila Odho Premjee.
She says it like it is. "In my view, from a very young age, children are under a lot of academic pressure, resulting in most being overburdened. Often, parents feel that art is not important," explains Laila who found breaking through these very mindsets her biggest challenge.
That is exactly why Saturday Studio is structured in a way that there are classes every weekend. She feels, "the advantage of working these sessions into routines allows for the exercise to build both creativity and concentration."
Art, believe Laila, is an effective way to sensitize communities. "It serves to bring about a certain softness and kindness. I therefore wanted to set up a space for young children that would not only provide an avenue for them to explore their creativity and develop their skill-set, but also the ability to introspect and reflect within," she elaborates.
One of two partners who manage the Artchowk Gallery in Karachi, Laila feels connecting with one's inner artist not only enables you to appreciate beauty but also helps develop a certain calm and contentment within. "I have always been artistically inclined and the person I am today has a lot to do with my inner calling," she adds.
As someone who previously enjoyed drawing with
graphite and charcoal, she has only recently begun experimenting with acrylics on different surfaces. "I'm currently working on wood, and following my recent trip to Seville, it's Islamic art and patterns that have me inspired."
Last November just before winter set in, Laila and her husband Asad travelled to Seville in Spain. "The beautiful pungent scent of the lush orange trees, the old-world charm of cobblestone streets brimming with history and the grand Muslim architecture sets Seville apart from any other European city – its simply magical," she narrates.
It was a short trip. For 3 nights, the duo called 'Palacio De Villapanes' home – a quaint boutique hotel that has charmingly retained the original interiors of the old palace it formerly was. "It was bit rainy but it was perfect as there were not many tour groups in town," explains Laila who is of the firm opinion that an off-season trip to Seville between October and spring is the ideal getaway.
In Seville for just a little over 36 hours, the couple's schedule was absolutely packed. Alcazar, the Moorish palace with its beautiful courtyards, tops her list of must-visit sites. "Also not to be missed, the Cathedral of Saint Mary of the See and its bell tower, the Giralda, originally built as a minaret. And course, the fabulous Museo de Bella Artes, a fine arts museum that houses some of the best works from medieval times to the early 20th century including pieces by Diego Velazquez and Francis Goya, my favourite masters," she recommend.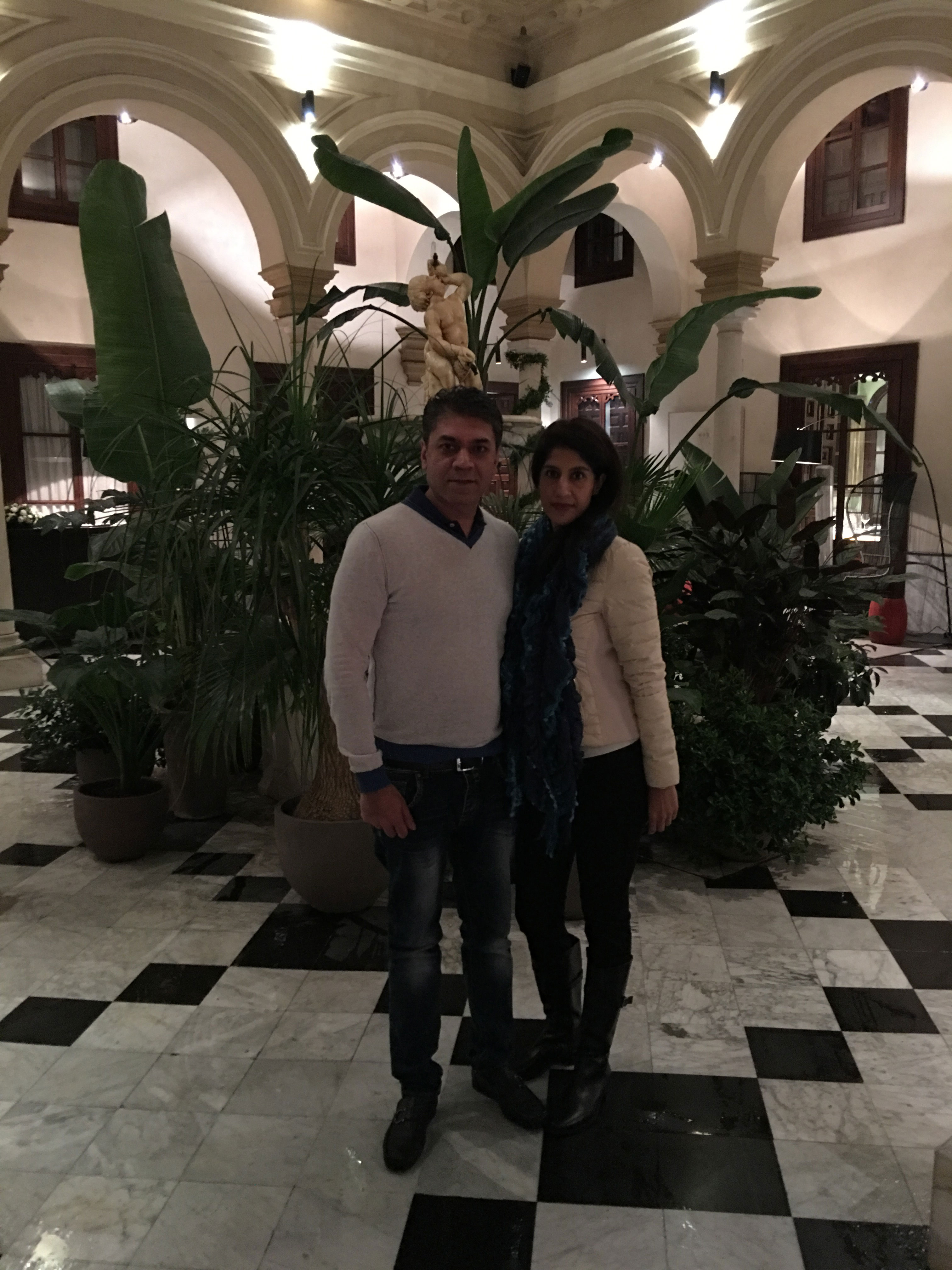 The city clearly has Laila enamoured: "Seville's old town centre is enchanted. A hub of Moorish architecture, you'll find horse carriages at every corner, waiting to take you around. With the cathedral as its axis, the quarter's narrow cobbled lanes are full of cafés, restaurants, bars and quaint souvenir shops –navigate on foot with a map in hand. And do try and catch at least one live act by one of the many musicians and dancers performing on the streets through the day."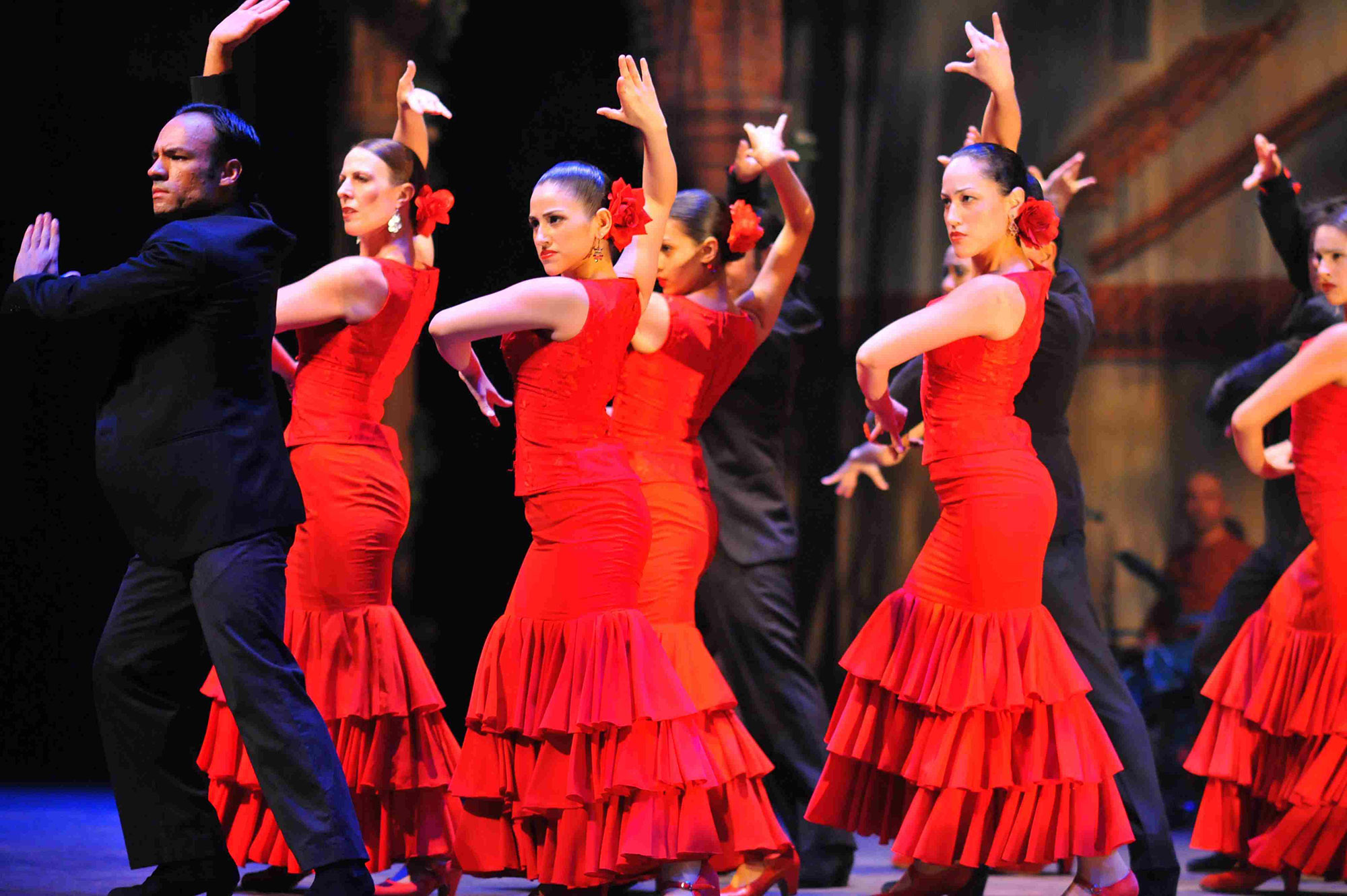 Given that it's hailed as the birthplace of flamenco, no trip to Seville is complete without catching a performance. "We went to 'Tablao El Arenal' close to the cathedral, one of the more popular, traditional shows in Seville. A fabulous hour and a half long performance with an experienced ensemble – simply phenomenal," she adds.
"I'm a bit of a tree-hugging traveller," declares Laila on whose to-do list shopping most often features at the very bottom. But there are certainly some exceptions to the rule. She explains: "I do always enjoy picking up books on art and a few souvenirs to bring home. Fridge magnets for my son's collection are an absolute must. Spain boasts a wealth of ceramics and handicrafts. I love the traditional hand-painted fans I picked up in Seville, they are great to hand out as gifts and also extremely useful in the summer."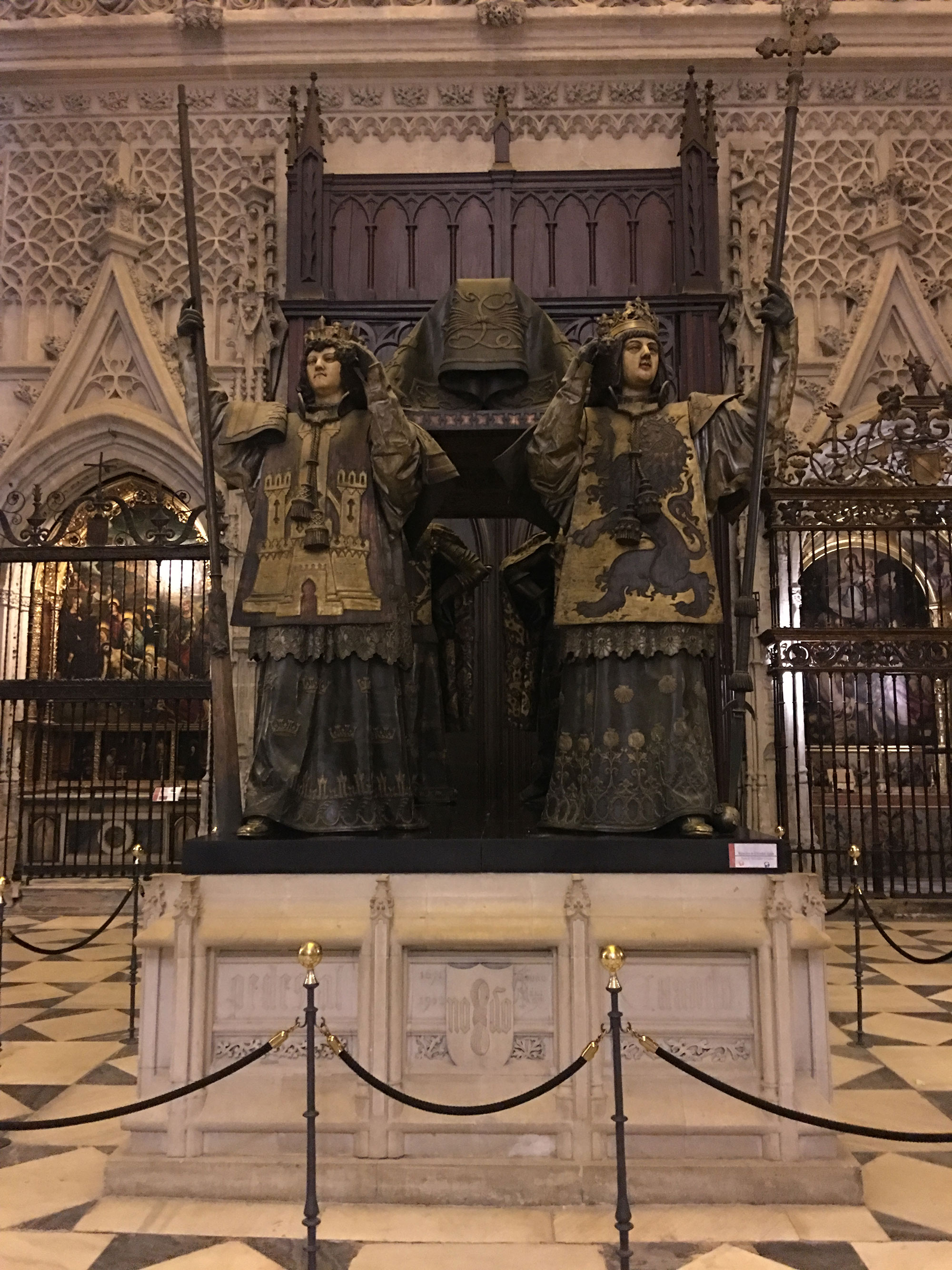 When travelling, Laila greatly enjoys watching street artists at work; "I try and bring home some of these eclectic pieces as they are individual and distinct. I also keep an eye out for old prints and maps, of which I am very fond."
Laila connected with Seville at a personal level. "What a unique and romantic city it is, one that feels like a fairytale come to life. My visit has inspired me to travel to and explore destinations that have a historical reference. Being passionate about the arts, I feel truly blessed to have had the opportunity to experience Seville," she elaborates.
In Laila's view, to really enjoy a vacation, one must "live the local culture – it is the best way to discover and acquaint yourself with a new city. Visiting parks, eating at restaurants where locals dine, touring famous sites and monuments – that to me is a great trip."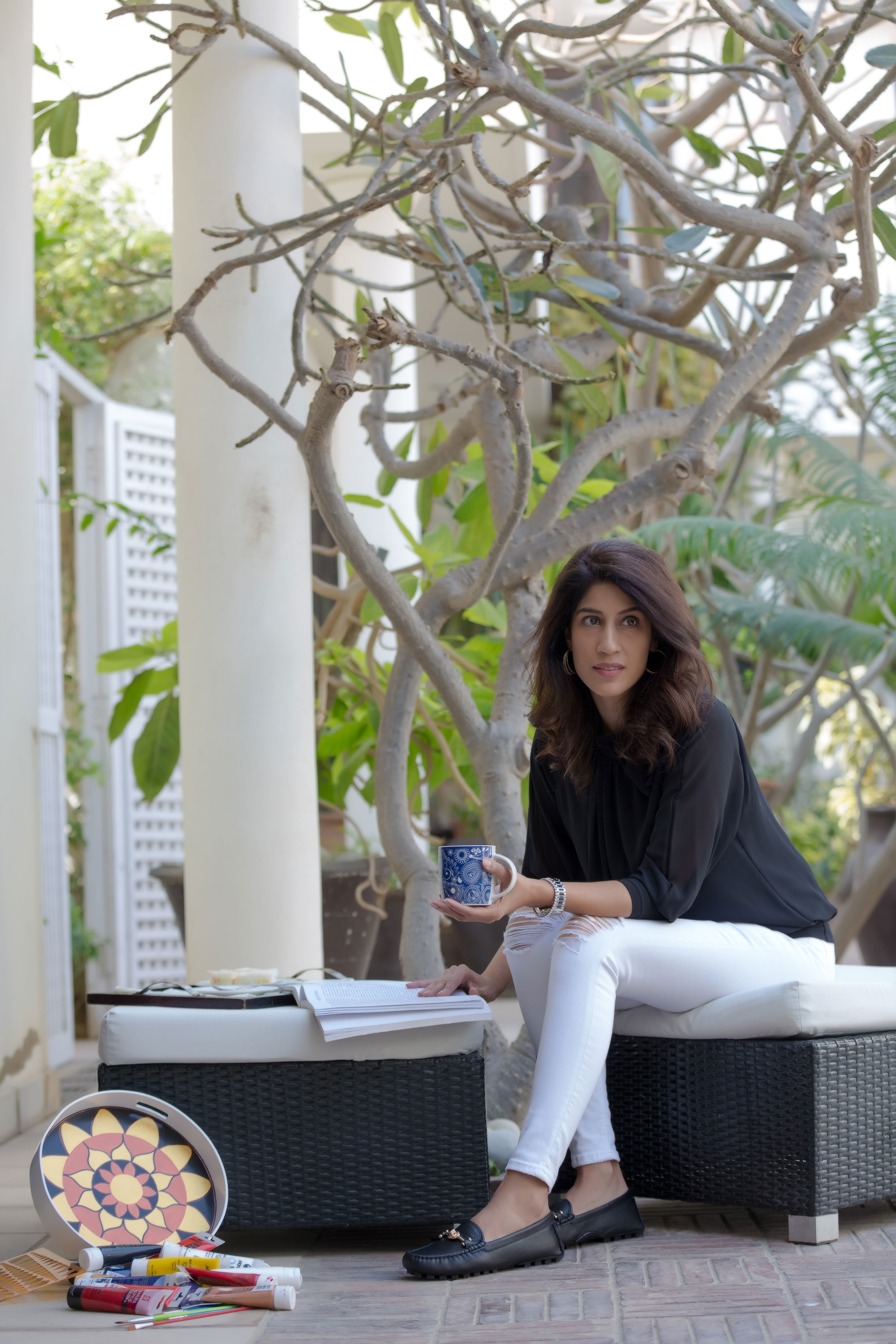 Every summer, Laila and Asad like to explore a new destination. They not only enjoy acquainting with different cultures but also feel these trips are a great learning experience for their children. Holiday planning in the Premjee household is an uncomplicated, yet complex exercise. When deciding where the summer will be spent, two criteria come into play – vacations are either beach holidays or sight-seeing adventures. "We all do a lot of research before we finalize our plans – it's a team effort, even my children are involved," she tells us.
"Each family vacation is an adventure waiting to happen," says Laila. "My most fun travel memories are from our family road trip in the US when we took the kids to Disney World. My teenage twin daughters are my best friends and super fun. And my 11-year-old son is very affectionate and creative. All of us packed into a van, driving around with loads of luggage – we were quite the Brady bunch," she jokes.
Unlike the rest of her clan, Laila says she travels light. Her suitcase most often comprises of basics that include gym wear, jeans, light sweaters, a pair of good walking shoes and some make-up essentials. That's about it.
Like her packing list, Laila is clearly someone who likes to keep things simple. Her motto in life is straightforward: "think positive, be positive, and things will happen." Hardworking people inspire this self-proclaimed fitness freak who has found her zen in yoga and enjoys painting Mandalas to relax and ease her mind. "My passion for the arts motivates me and encourages me to explore new ideas. For what it currently is, I feel I have achieved what I set out to do. But I do think there is a lot of potential to further develop Saturday Studio. I would like to expand operations in the future and hope to initiate more projects with schools and charitable organizations," she explains.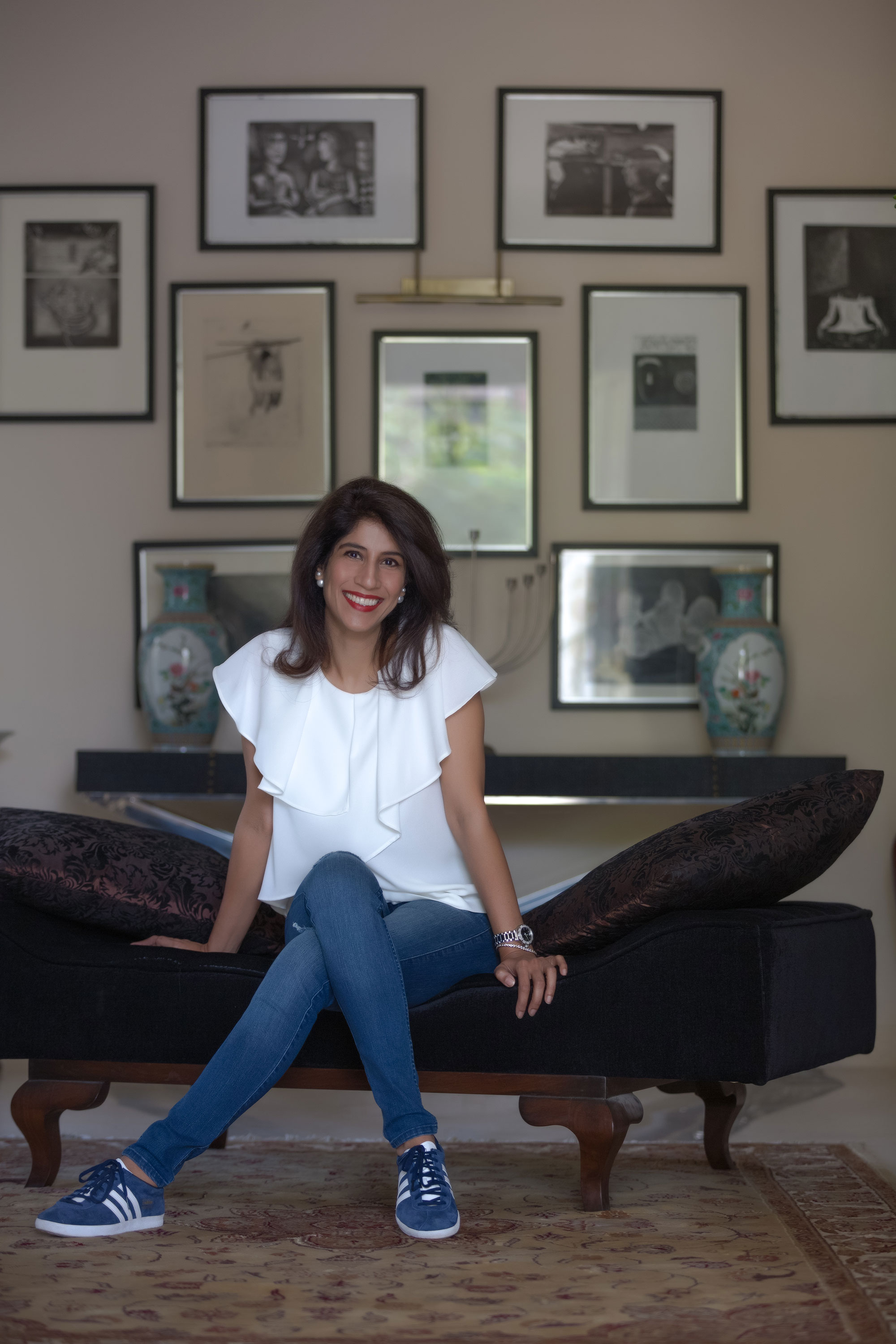 More power to you, Laila – here's to being the change you wish to see.