By Amber Imran
What's the secret to travelling with a large group of people from around the world and ensuring that everyone has the trip of a lifetime? Event manager Rima Farid shares her wisdom with journalist Amber Imran after a recent trip to Uzbekistan with a group of 18 diverse individuals, ranging in ages from 25 to 75.
f you're a history buff or took Social Studies as a subject in the eighth grade in Pakistan, chances are that you would have read about the ancient trade route between China and the Mediterranean known as the great Silk Road of Central Asia, and the mention of Bukhara and Samarkand would spark the same sense of intrigue you felt as a child, at least faintly.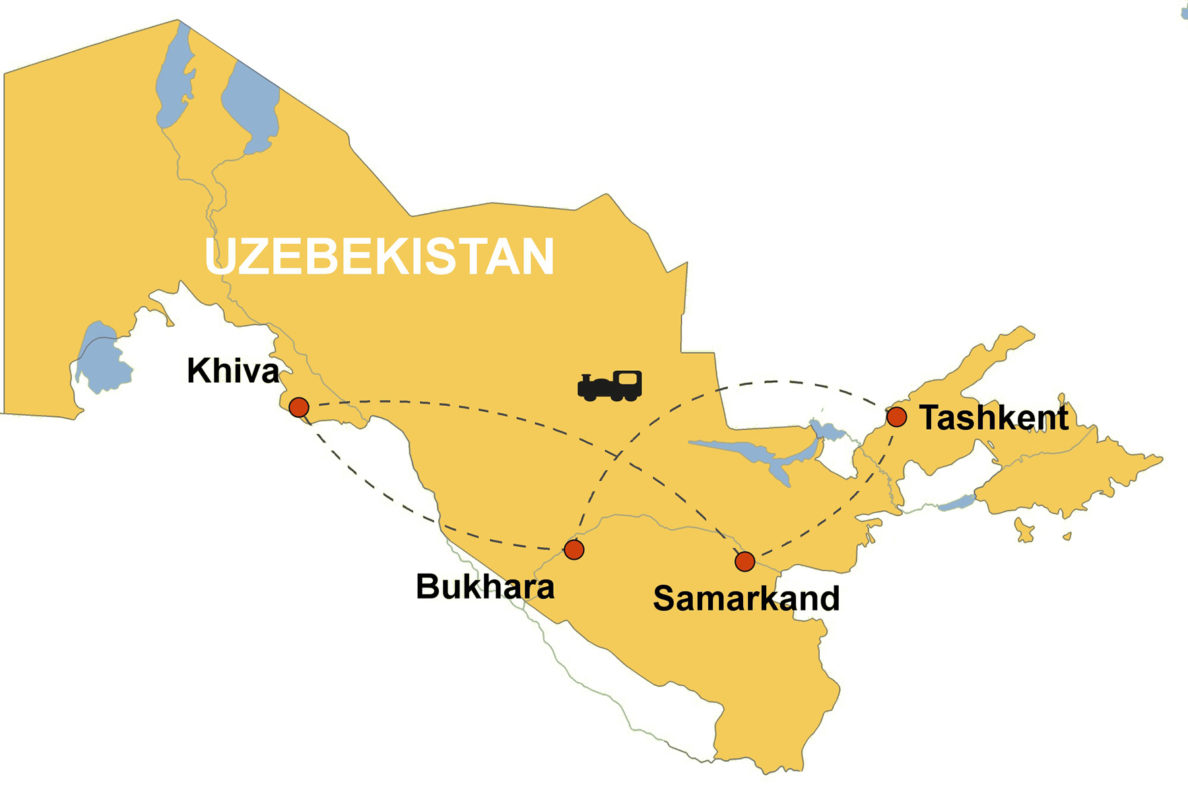 Hence, earlier this year, when event manager Rima Farid was sipping some tea with family and friends at her cosy lodge in Murree and a prospective trip to Uzbekistan came up during conversation, her response was simply, "Trip itinerary and cost please!"
It came out that the tour was being arranged by her close aunt and the catch was that including Rima, the eight-day trip would comprise of eighteen people ranging between 27 and 75 years of age, belonging to different cities, from Islamabad to Quetta and as far as Dubai and Jeddah, with at least one aged lady who couldn't walk too well.
As daunting as the idea of such a travel group sounds, these 18 like-minded people decided to leave their inhibitions behind to have some fun under the Central Asian sun and off they flew to Tashkent, just a 3-hour flight from Lahore, much like a local flight, considering that there is no time difference between both destinations.
On Group Dynamics
Rima shares in her own words her practical views about the dynamics of travelling with a big group that presents an age variance, and is convinced that the advantages of travelling in such an ensemble far outnumber the drawbacks, provided the members of the group are flexible and committed to the fun factor.
"In the beginning I was a little apprehensive about the idea of travelling with a group of eighteen people, I only knew four or five of them personally and squirmed a little with my partner in crime Rabiya about how we would probably end up being the youngest of the lot, playing porters for the elders and being ordered around for bringing them coffees.
We were concocting our exit strategies right from the beginning, oblivious at the time to the joy that this group trip was about to bring us.
Here is some collective wisdom shared by our group:
Go forth with a convivial mindset.
Be accepting of the diversity in the group and be patient.
Don't make your own fortress and apprehensions will dispel very quickly.
Once you get to know the people in your group, it is highly likely that everyone will slip into a median age and you will end up enjoying each other's company. The younger lot will gain from the lives of the elders and the elders will relearn how to unleash their frivolous side. Fun!
If you want to make a deviation from the basic itinerary, do so; just set a time and place to meet up and then follow that plan. Like one day, the younger members of the group didn't want to have dinner with the elders, so we made our own reservations to eat out in a different part of the city. Another time, I was the only one out of the 18 who stayed back at the hotel to lounge around while the rest went for an opera and ballet performance.
Everyone's got each other's back and as time passes, this bond becomes stronger.
Your group will have a bus/coach at your disposal which makes it easier to keep valuables safe.
The coach banter makes the best of memories. Many jokes will be cracked. You will share unique experiences and get a chance to be in your true element, cherishing every bit of it. We had a poetess, a historian and a children's books writer in our gang so we would enjoy poems and stories in the bus while some of us were out sight-seeing and shopping etc.
We had a special situation with an aged lady who could not walk too much so everyone helped her with her luggage/ shopping and we all chipped in to help her through lines and barriers. Her best friend was her rock as she took care of her needs and stayed behind on a few accounts when she was too tired.
There were three gentlemen in our group who handled our luggage very smartly at the train stations, especially at Samarkand where there are exactly three minutes to exit the train to Samarkand (from Bukhara) and board the train to Tashkent. Finding porters for those three minutes seemed like a futile exercise and of course we never travel light, so there was amusing porter synergy on display between the men, to say the least.
Having said that, we also had our share of muddle ups which is inevitable in any trip anyway, but these were very trivial matters like snags in time management, a minor issue at the hotel, a tourist guide's mistake etc. Nobody made any issues about it."
Uzbekistan – The Landlocked Treasure Trove
Nestled between Kazakhstan and Turkmenistan, Uzbekistan is located in the heart of Central Asia bordering the Aral Sea. It gained independence from a longstanding occupation of the Soviet Union as recently as 1991 under the initiative of its first president Islam Karimov. It is a historically and culturally significant space as a famed thoroughfare for many conquerors and traders of the world.
Tashkent
Tashkent, the capital of Uzbekistan is a true reflection of both the modern and traditional faces of the country with a hint of Soviet influence. The older side showcases the historical mosques, mausoleums and sites linked to the silk-road while the modern side features museums and a mix of modern and Soviet-era architecture. "Driving through the city, for the most part, I felt like I was roaming around in G.O.R in Lahore," says Rima. "The capital is very clean and has a sewerage canal which is filtered so well that people go boating in it."
Places to see:
The Mustakillik Maydoni
The Mustakillik Maydoni, which in Uzbek means "Independence Square." Rima reminisces, "This is my favourite place for a cool evening stroll in Tashkent. It features swanky cafes, street art and local artists/ students who will draw live sketches and caricatures for you in just five dollars."
The Courage Memorial Complex
Documents the devastating earthquake (8.33 magnitude) on April 26, 1966 in which much of Tashkent was wrecked.
Khasti Imam
Here, you must visit the Teleshayakh Mosque that displays the oldest copy of the Quran which belonged to Hazrat Usman (RA).
The Muyi – Mobarik Madrassah
The Muyi- Mobarik Madrassah (a part of the complex) is a library which was built in the 16th century and is famous for holding a hair strand believed to belong to the Prophet Muhammad (SAW).
The Grand Chorsu Bazaar
The Chorsu Bazaar is a robust farmer's market topped by a giant green dome and separated into many shopping sections.  For tourists, this is a delightful slice of city life spilling into the streets off the Old Town's southern edge. There are acres of spices arranged in brightly coloured mountains, huge sacks of grain, entire warehouses dedicated to candy and the freshest breads and fruits around.
Bukhara
A four-hour train ride from Tashkent and famous for its "Gilam" short-pile carpets in red and brown tones, Bukhara (Buxoro) can be coined as Central Asia's holiest city, with buildings spanning a thousand years of history, and a bustling city centre that hasn't changed too much in two centuries. It is one of the best places in Central Asia for a glimpse of pre-Russian Turkestan.
While in Bukhara, you must visit:
Lyab-e-Hauz
The town square. "You can saunter around the vicinity with local music playing in the background like a movie score and find all sorts of historical madrassahs, food and shopping spots surrounding the square. Surreal!" recalls Rima.
The Ark Fortress
One of the most ancient architectural and archaeological monuments of Bukhara built in the 15th century and occupied up till 1920 when it was bombed by the Red Army.
The Kalyan Minaret
Built by the Karakhanid ruler Arslan Khan in 1127 as probably the tallest building in Central Asia at the time. Changez Khan was so flabbergasted by its magnificence that he ordered for it to be spared while his troops ransacked the rest of the city.
The Ismail Samanid Mausoleum
A world famous architectural masterpiece, famous for changing its colour or "personality" as the day progresses based on the shifting rays of the sun.
Sitorai Mokhi-Khosa Palace
The summer residence of the Emir of Bukhara, built in the mid 19th century.
Samarkand
Known as the "Rich City" by some scholars and the "Stoned City" by the Persians, Samarkand is the second largest city of Uzbekistan. Historically its location at the heart of the Silk Road and strong trade infrastructure made it a crossing point between the east and west, warranting its position as a favourite capital for numerous empires over time since 700 B.C including the time of Alexander the Great and Changez Khan.
It was Amir Temur (Tamerlane) the Turco-Mongol conqueror and founder of the Timurid Empire who invested lavishly in the architectural presentation of Samarkand by building grand mausoleums, mosques, madrassahs and statues to show the might of the Timurid Empire. Samarkand remains resplendent with history, art and architecture for the tourists today.
Samarkand beckons you to visit:
Registan Square
Rima recalls, "It is somewhat like our Badshahi Mosque compound with a series of adjoining buildings like darbaars with gold interiors, museums and souvenir shops and a favourite spot for wedding photo-shoots."
Gur-Emir Mausoleum
Gur-Emir (Persian for "tomb of Emir") is the mausoleum of the great ruler and commander of the 14th century Amir Temur and his family.
Imam Bukhari Mausoleum
One of the main pilgrimage sites in Uzbekistan and a part of a huge complex which also houses mosques, madrassahs, a museum and tombs.
The Shahi Zinda Ensemble
The Shahi Zinda Ensemble is a group of mausoleums of the nobles of Samarkand, built between the 11th and 19th centuries.
People and Culture
Proud of their rich history and vibrant culture, Uzbeks are a warm and friendly lot. Most of them are Muslim (90%) and speak Uzbek, Farsi (Persian) and Russian.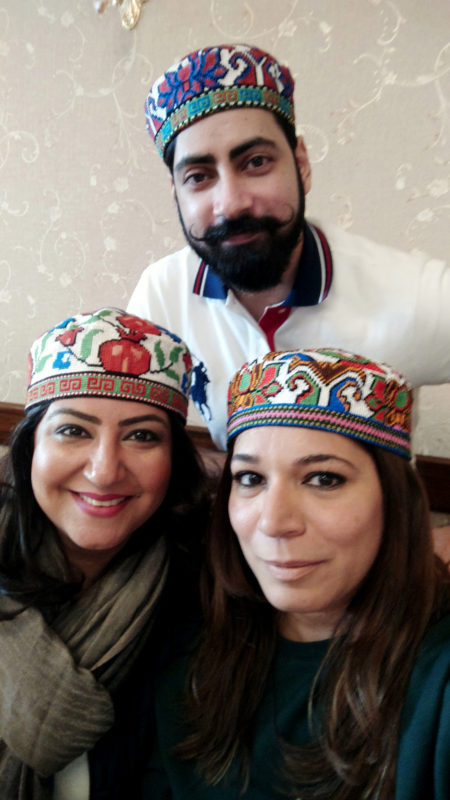 The younger lot can speak some English here and there so if you need directions, look for the teens and twenties.
You will find many older citizens around the squares, chatting about their daily lives or playing a game of checkers, while women will be bantering or chanting Quranic verses in unison. They like to interact with tourists and will happily share a tête-à-tête with you to find out where you come from as they serve you green tea and dry fruits.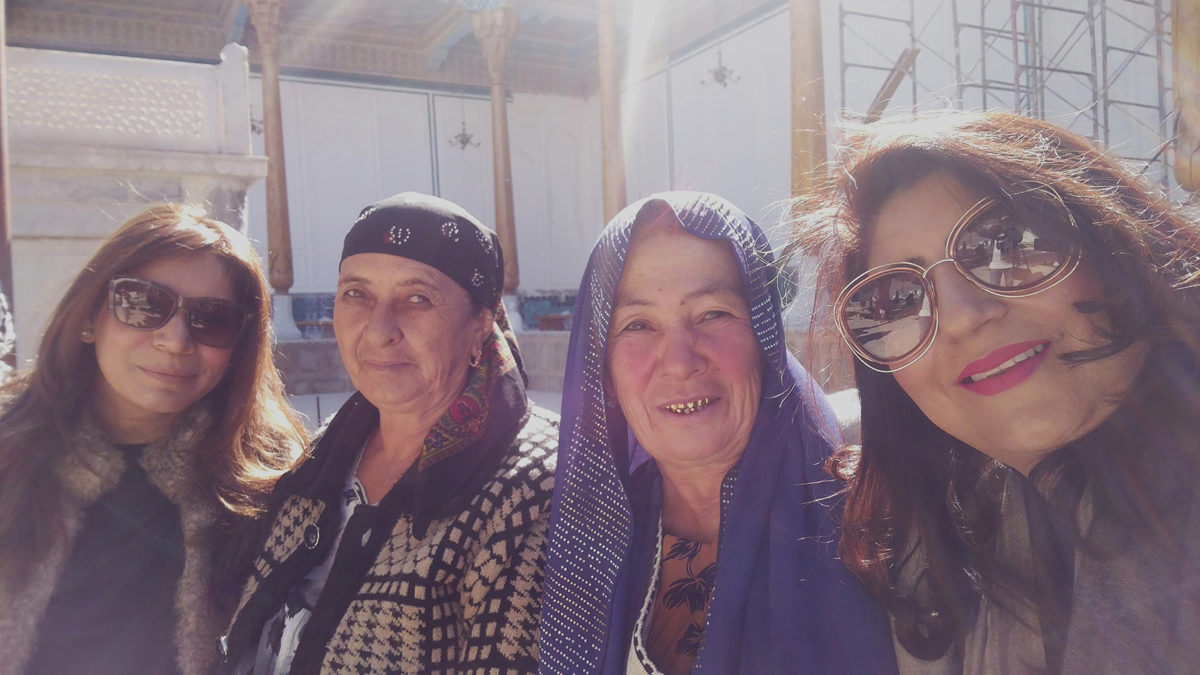 Women usually dress somewhat conservatively and love wearing brightly coloured dresses with matching harem trousers. In winters, you will find both men and women clad in long velvet cloaks with heavy embellishment and bold designs, especially the iqqat design. Heads will be covered with fur hats and feet with rugged boots.
Unwanted attention isn't really a problem in Uzbekistan and reports of crimes against tourists are reassuringly low since the police and security system is very strict even for the locals.
Uzbek Food
Feel good or bad about it, but you will hardly find any international food chains in Uzbekisan. Their local cafés are quite up to the mark though. The bakery is fresh and the variety
of freshly baked breads is remarkable. You can fetch a good cup of coffee or tea in a dollar and twenty-five to go with it.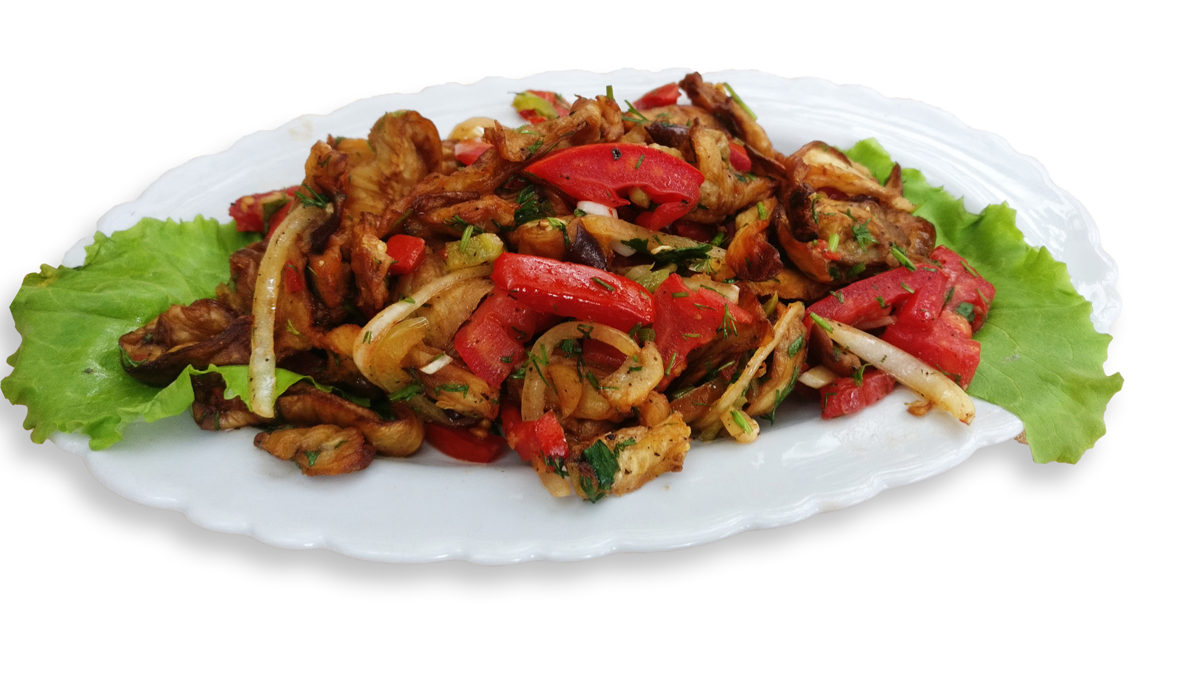 The food is generally quite inexpensive and the Uzbek palette (across the board) is based on fresh salads, grilled meats, loaves of bread and the rice pulao (plov made of rice, carrots, raisins and onions) which they claim has different accents of flavour across the cities but tastes essentially the same to the traveler. Rima's thoughts were, "I'd say that Uzbek food is a fusion of Arabic, Turkish, Mughal and Afghani recipes – salty and a little modest on spices."
Shopping
The reason why we recommend that you travel to Uzbekistan with minimum luggage is because you are bound to have excess baggage on the way out. The good news is that the excess weight charges are just a dollar and a half to a kg (check with your airline). Not too bad considering that the ceramics are worth the weight!
The fact is that Temur brought in the best ceramicists, artists and architects from all over the empire to beautify the cities of Khiva, Samarkand and Bukhara, and his descendants luckily helped to keep this artisanship alive so that tourists today can pick up handicrafts like handmade ceramics inspired by the mosaics and murals from mosques and mausoleums, needlework, silk cloth and miniaturist paintings for just a few dollars in most madrassas, which have largely been transformed into bazaars.
Striking silk and cotton carpets in Bukhara with unique patterns which may have taken as long as five years to hand-weave,
The famous tribal decorative textile called the "Suzani" embroidered with fine needlework (Suzandozi).
Contemporary and traditional paintings by street and seasoned artists which are easy on your pocket.
Handicrafts include embroidered and fur caps, bags, pouches, silver jewellery, brass and woodwork, paper mache and even blue pottery.
Travel Tips
1 Travel light on the way in but do keep jackets if you're visiting at the end of the summer season.
2 The best time to travel to Uzbekistan is at the end of summer and beginning of autumn when the temperatures are not extreme.
3 Do declare your valuables including cash on the immigration form to avoid complications at the airport on your way back.
4 Similarly in case you have travelled on an independent visa, you must make sure that you get the hotel entries and exits registered in the cards supplied by the state for the same. The tour arrangers take care of this business for group visas.
5 Stay at five star hotels in Uzbekistan. Though hotels claim to be five star in Bukhara and Samarkand, most of them are actually three or four star. Tashkent, being a cosmopolitan city, has good four and five star hotels; the Uzbekistan Hotel located in the business centre of the city is a popular option for tourists.
6 You will get better hotel rates if you travel in a big group, approximately $70 to $100 per night.
7 A lodging advantage in Uzbekistan hotels is that you will be provided with three beds in a room whether you book for single or double occupancy.
8 Though there are local theme parks for kids, Uzbekistan holds more attraction for adults who love art, history, architecture and museums. There is a lot of walking involved so bring kids if they are avid travellers and your family is cut out for this kind of an excursion.
9 Uzbekistan is not a very disability friendly place so do thorough research about the places you want to visit and talk at depth to the hotel staff and tour arrangers about trip destinations which might have many steps to climb.
10 Money: The easiest exchangeable currency is the US Dollar. Carry only fresh, uncut bills as currency notes will not be accepted easily if something is written on them or they are torn even slightly. A single US dollar will fetch you about 8000 soms.
11 It is easier to use Uzbek soms for shopping but you have to be good with your bargaining skills.
12 Have a hearty breakfast at the hotel as that will set your tone for the day. 
13 You can buy fresh corn from carts for snacks and biscuits and nuts etc. by weight from charming little grocery shops.
14 Get guides where you can and keep a card or location of your hotel handy for cab drivers.
15 The cities are quite safe, so you can travel intracity by cabs or buses and local trains. You want to use the high-speed trains (Afrosiab) for intercity traveling.
16 Ideally, your group should do the whole trip with a local tour arranger who travels along with you. This will take care of many issues such as buying tickets, bargaining, navigation and being lost in translation. If such an arrangement is not possible, then do hire tour guides everywhere you go.