Famed for its natural beauty and the regality of its form, Skardu holds many wonders for all those fortunate enough to actually set foot in this alpine wonderland. Karachi-based teacher and travel enthusiast Safinah Elahi makes a trip with her family and friends to this magical hamlet, and chronicles the how and why of it in an attempt to make it easier for all those wishing to travel there. She shares details on her hotel, meals and sightseeing to act as possible markers for others who feel inspired.
You generally travel international. This time, how did you end up choosing Skardu?
I often think of travel as a teacher. It provides one an opportunity to learn about culture, food, terrain, topography, natural wonders and so on. Each feature makes you appreciate nature and every structure is exceptional in its own way, which is why my family and I love to travel together. We make many plans – some work out, and some work out sooner than later.
After being on our bucket list for a long time, we decided to finally venture out to the north of Pakistan, or more specifically, the lower part of Gilgit Baltistan, namely Skardu. Unspokenly, unseemingly unaware of its own beauty, Skardu sits calmly at the southern tip of Gilgit Balitistan. Nature lovers like myself can inscribe poems about such exquisite sights. With imposing mountains and majestic lakes stretching out far and beyond, the view is nothing short of magnificent for the onlooker.
This trip to Skardu has been a truly remarkable time for our family; so much so that it has inspired me to chronicle the how and why of it so that more of you can find it easier to travel there and are better equipped in terms of logistical know-how.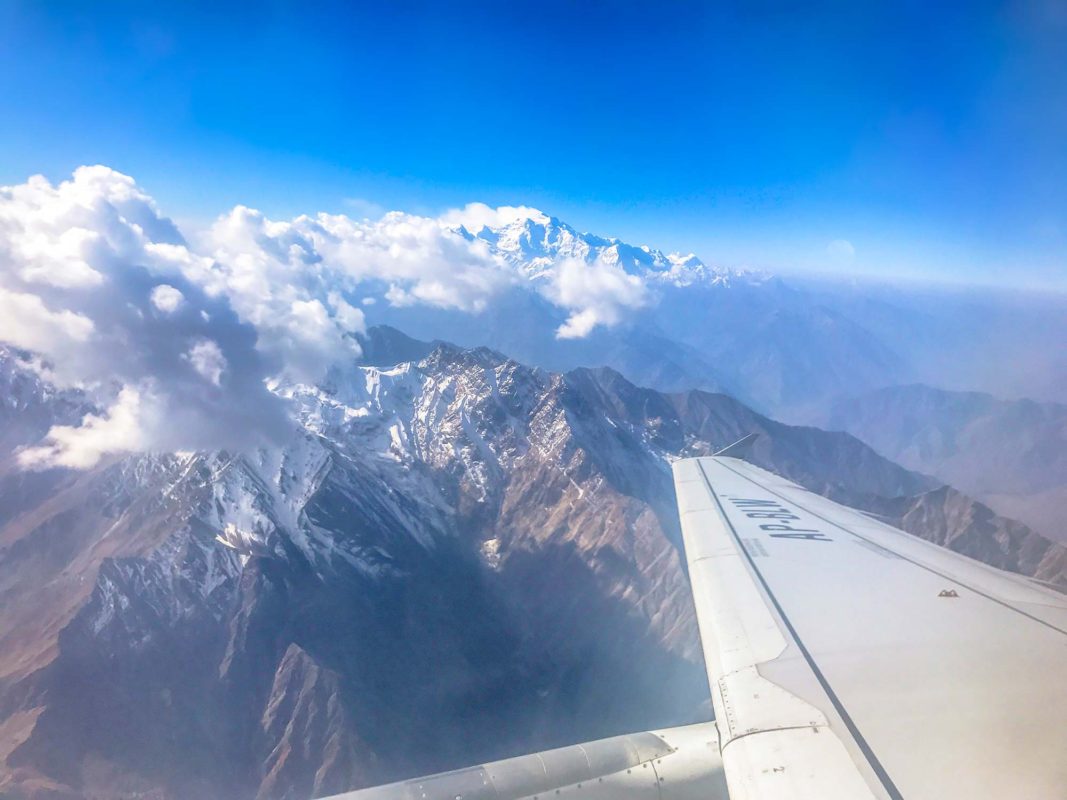 How does one get there?
Catch a flight to Islamabad. Spend the night at one of the luxurious Islamabad hotels (we stayed at the Islamabad Serena).
Book a flight from your travel company to Skardu. It's almost an hour's flight. Watch out of your airplane window for amazing views during the flight; you should be able to catch a glimpse of Nanga Parbat too!
Your travel company will arrange pick up from the airport to your hotel. There are plenty of lodging options to choose from; we opted for the Khaplu Palace and the Serena Shigar Fort. What a delight the latter was. The rooms were comfortable, with wooden detailing, clean bathrooms, excellent service, delicious food and heart-warming hospitality.
Who to book from?
TACTACK Adventures. Personally I feel your travel company is the difference between a pleasant trip and an average trip. TACTACK Adventures was the perfect choice for us as it managed to cover all that it promised, the guides were friendly, the daily excursions were organized and there was lots to do.
How long did you go for? 
We went for 3 nights, 4 days. I feel that is a good amount of time so that it fits in with long weekends. We're pretty active during our trips so we managed to do a lot in these four days.
Who did you travel with?
Well it was us, a Pakistani family of four, including my kids who are aged eight and four. We were accompanied by another family who were previously expats. Khurram and Saulat have just moved back to Pakistan from Singapore, with their two children aged five and nine.
It made our hearts swell with pride to be able to introduce Pakistan to them in such beautiful light, as most people who have left the country hear about it from the news and other troublesome sources.
Khurram Jamali is heading Google Pakistan and Saulat is currently conducting Mandarin classes from her home.
Tell us what all you did when you were there. 
Well, the children loved the great outdoors, running around picturesque gardens, swimming in aquamarine lakes and tasting local delicacies.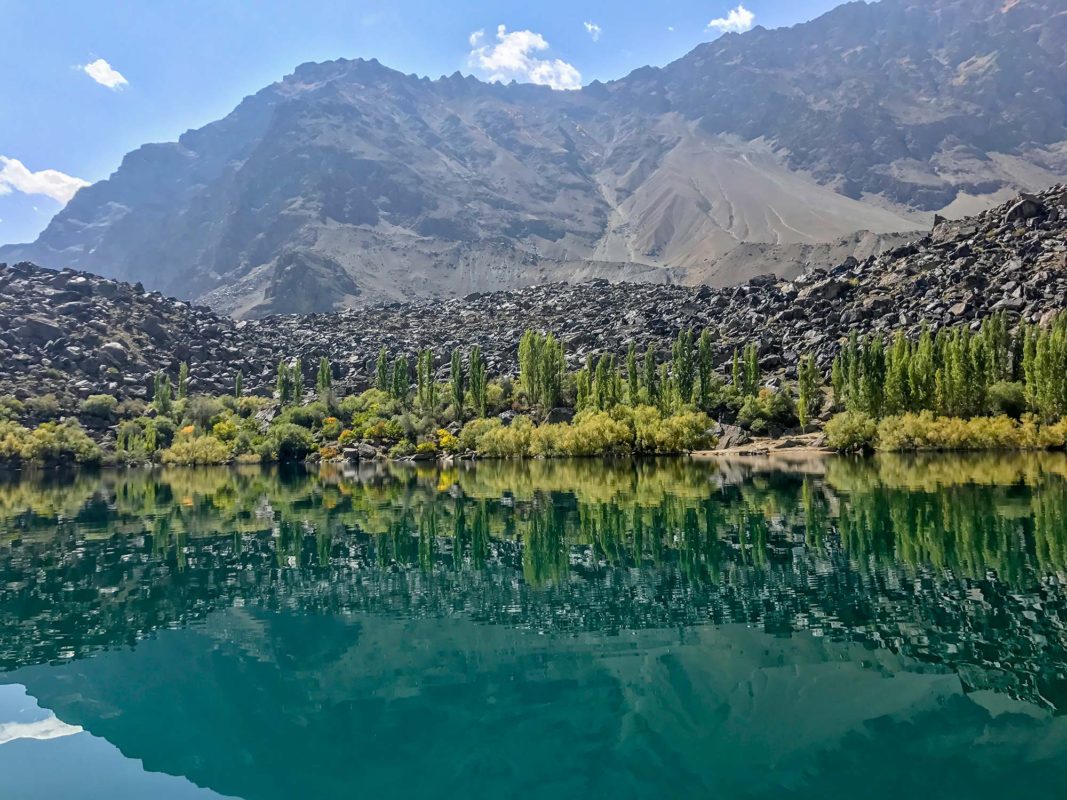 Day 1
We visited the Shangri-La Resort. It's so serene and beautiful that it is almost always displayed on all the travel blogs featuring Skardu, and so many postcards (when that was a thing!)
Next we went to Upper Khachura Lake, and it took my breath away! We couldn't wait to jump in, even though we knew the water would be a bit chilly. The scenery surrounding the lake also left us awestruck. The conifer trees compliment the expanse of high mountains. These mountains are covered with snow in the winters but in fall, one gets to see a lot of vegetation around them. The lake is located 8,200 meters above sea level. The beauty of this place is worth so many photos that it jams up all space on your smart phone.
Next we were to climb a mountain fort, the Kharpocho Fort. It was built in the 16th century by the rajas of the time. Standing at 1,400 meters above the city, it was a challenge to climb, but once at the top, it was totally worth it. The views from there were unmatchable. We were served a scrumptious dinner at our hotel to round off our first day.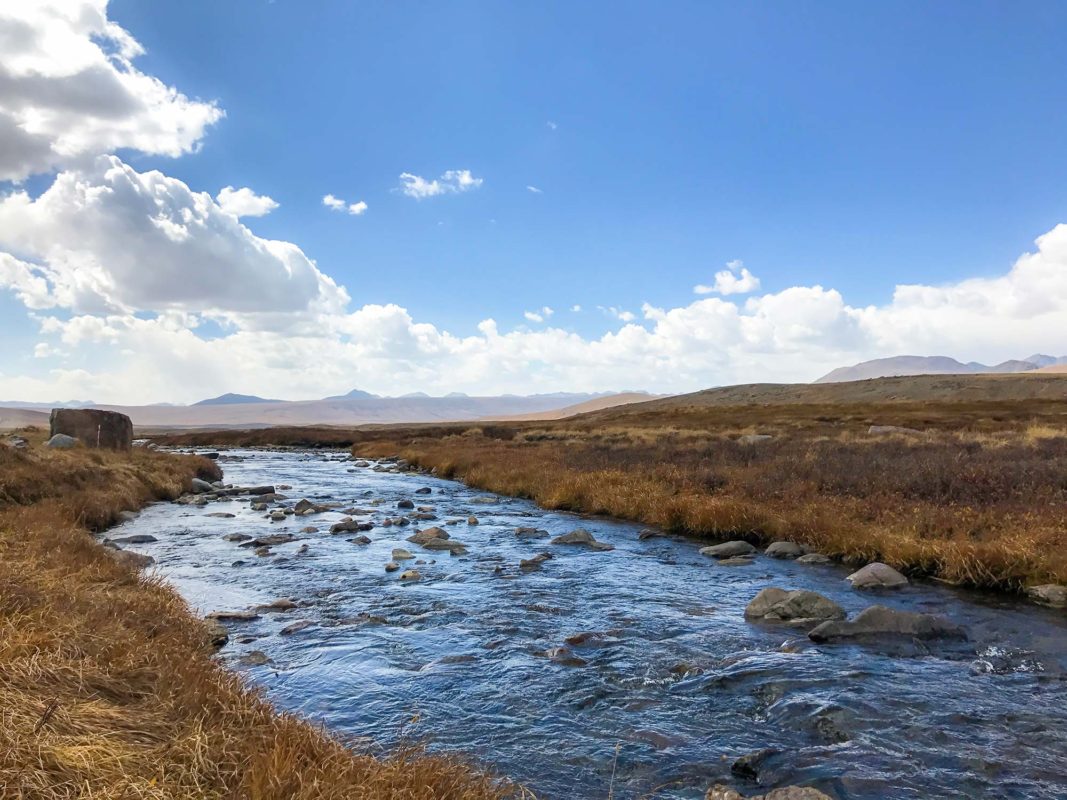 Day 2
The next day we aimed for the Deosai plains. This is a must visit when one comes to Skardu. The Deosai plains are meant to be carpeted with green vegetation during the summer season, which the locals refer to only as 'season' (Yup!).
With it being fall, what we caught was an orange brown topography which my husband and I much rather prefer. Personally, we appreciate the colours of fall more than anything, as being Karachites we hardly ever see seasons change the colour of our tropical trees.
The Deosai plains sit at an astounding 15,000 feet, and (health alert) one might feel a bit woozy at such a height. But the landscape is (for want of a better word) absolutely stunning. We were served freshly made tea and coffee with parathas followed by lunch at the campsite.
Initially, we had planned to go on a two-hour hike to see the snow, but the wind chill was too much for the kids. The ride back was a bit tough as it was 3.5 hours, and this time the excitement had died down a bit. Made it back to an à la carte dinner served in the lounge where we played games.
Day 3
The third day we were taken to Jarbozo for a swim and a hike. We hiked first. This was a lower mountain and less challenging to climb, so the kids had more fun getting to the top. Again, the view once we managed to climb up was spell-binding.
The kids then loved jumping into the water to freshen up before being served lunch. Delicious lunch boxes were organized through Serena Hotels by our guide.
As we headed back to the hotel, we asked our travel company to arrange an exclusive dinner for us four adults on the last night. Let's just say we experienced Serena hospitality at its best as they did a brilliant job of spreading it out on one of their many beautiful balconies. A bit of conversation about life and our trip was complete.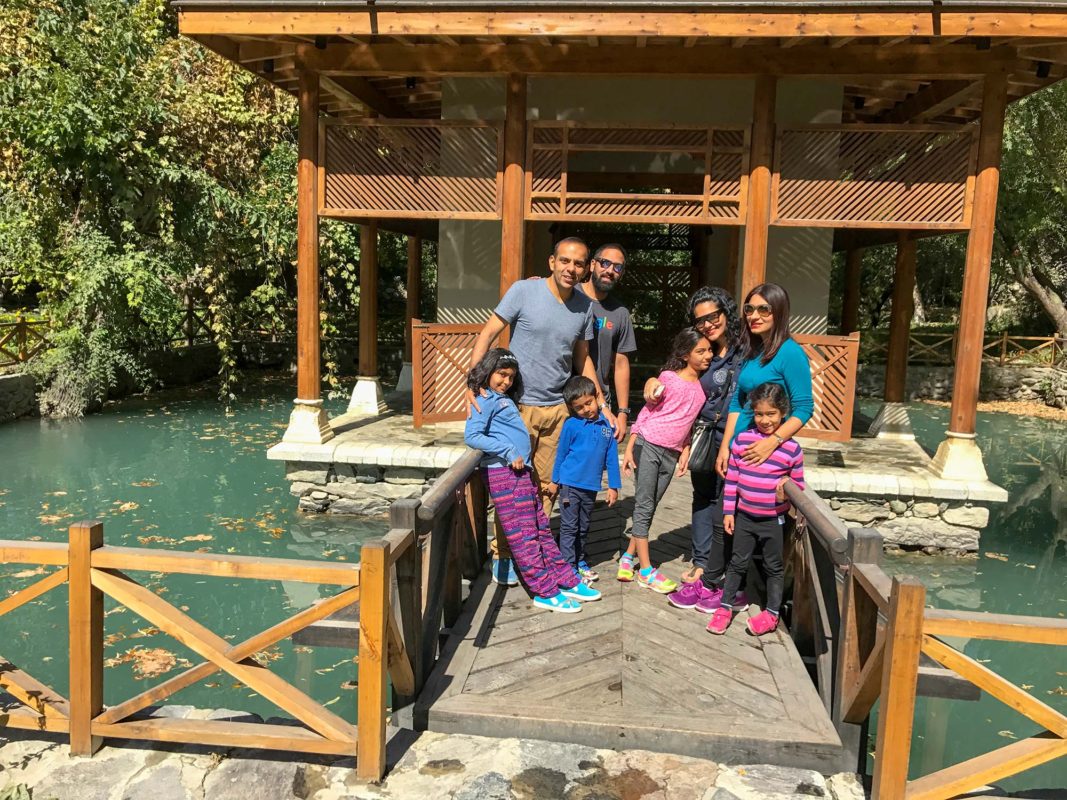 Day 4
We woke up early the next morning as we were told the roads might be blocked because of Ashura (a national holiday commemorating the martyrdom of Imam Hussein), so would need to leave the hotel and station ourselves near the airport. We left Serena at 6:30am and lounged at Hotel One until it was flight time. The flight back to Islamabad was a comfortable one with an hour's stay at the Islamabad airport and then back to Karachi.
Top 5 Meals
Freshly-caught trout fish.
Walnuts.
Zurchone (flour dough biscuits).
Barbecued fish at Ghazi Hotel, Upper Khachura Lake, which was finger lickin' good.
A local delicacy called bhally dawdoo (soup), a broth with noodles.
Top 5 items to pack
Hiking boots or good grip sneakers.
Sunscreen.
A jacket, as this time of the year it starts getting chilly.
DSLR if you have one, otherwise plenty of free space on your smartphone.
Swimwear.