Sara Shahid
With sun-splashed shores as well a culturally-rich town centre, Mombasa is a slice of tropical life that showcases the best of Africa, as discovered by designer Sara Shahid of Sublime after a recent holiday. In her words, "Mombasa was one of the best vacations of my life. What made it perfect was that firstly, my entire family – parents and siblings – were together on a holiday after years and secondly, the place was absolutely stunning and fascinating."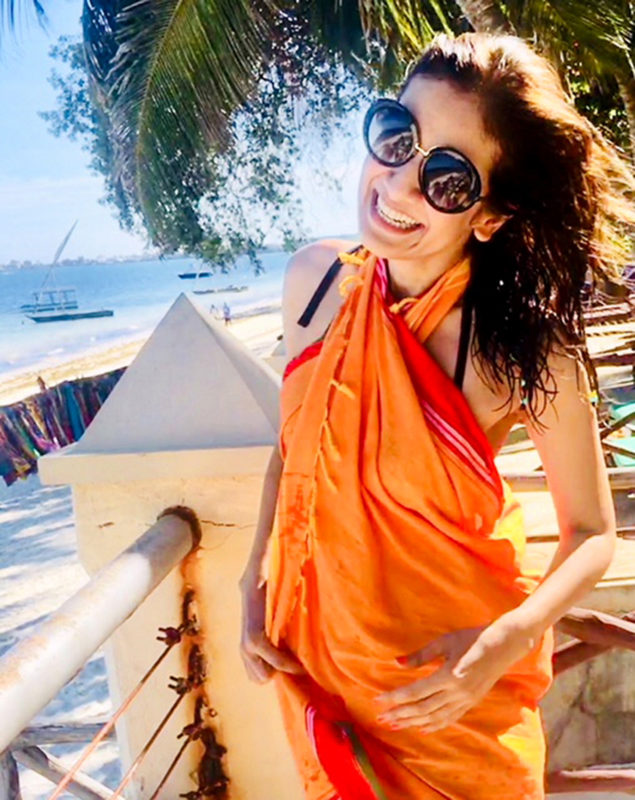 "I had always been intrigued by the idea of visiting Africa some day and Mombasa surpassed my expectations. It truly has some breath-taking beaches, my favourite being Diani Beach. I have never felt this close to nature. White sandy beaches with blue waters, safari with animals that are so close that you can almost touch them – it was another world.
There was plenty of action around the beach, including activities such as scuba diving and snorkelling. Every evening, the beachfront would come alive with cultural shows taking us through African traditions, dances and music."
The Hotel
"The Neptune group of hotels has several amazing properties all over Africa, in Kenya, Tanzania and Zanzibar. The one we stayed in was The Neptune Palm Beach Boutique Hotel and Spa, Mombasa. Being with the ones I love in a hotel overlooking the most spectacular beach was pure bliss. The loveliest were the monkeys on our balconies that came by to visit every day!"
The Kenyan Experience
"The Kenyan hospitality and friendliness was heart-warming. Mombasa, Kenya's oldest city, is a melting pot of cultures and home to sights that will leave you awe-struck. From dancing on the beach under the stars to dinners in gorgeous locations in the wilderness to watching sunsets together as a family, you can experience it all here.
The food is excellent and my favourite local speciality were the Cassava chips that are eaten with chillies and lemon. I loved them so much I brought them back with me to Pakistan. Mombasa is known for its woodwork and I brought back a gorgeous elephant carved stool and some masks."
Top 5 Things to See in Mombasa
Fort Jesus:
This 16th-century military fort build by the Portuguese is a UNESCO World Heritage Site and is a unique example of local architecture. The Fort Jesus Museum houses artefacts showcasing Mombasa's history as a port of transit during the slave trade.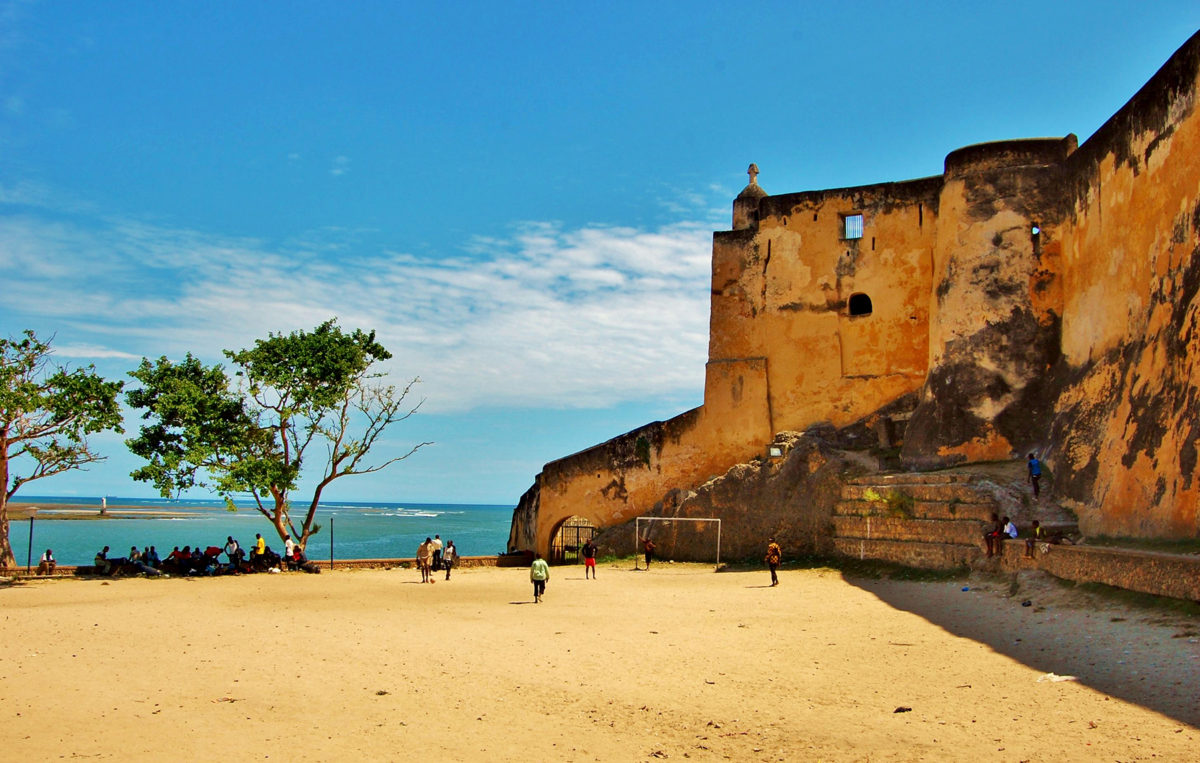 The Old Town:
On the southeast side of Mombasa Island, the Old Town is reminiscent of the days when the Portuguese ruled the port city. The town's inhabitants are mostly of Arab, Asian, and European origin, and the architecture reflects their cultures. Atmospheric restaurants and cafes and quaint souvenir shops line the narrow alleys.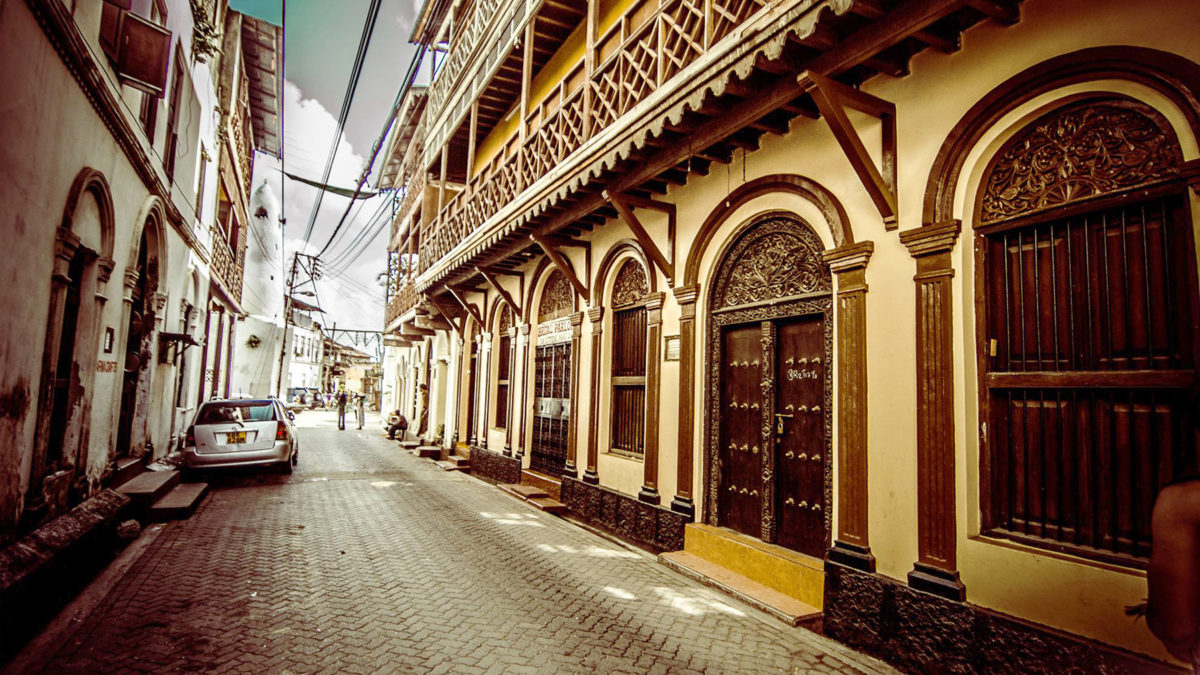 Haller Park:
Created on the site of a coral reef, the park is home to diverse wildlife, including hippos, giraffes, buffalos, antelopes and crocodiles as well as smaller mammals and birds.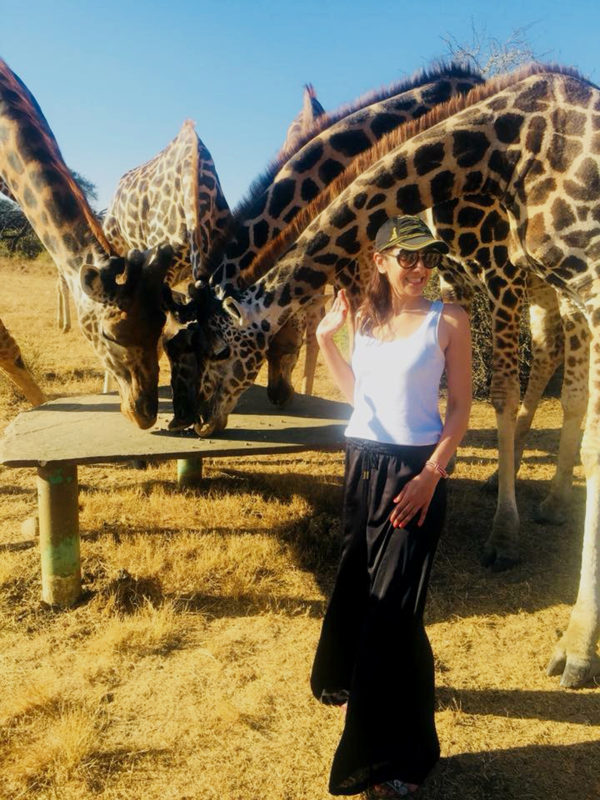 Shimba Hills National Reserve:
16km outside the city of Mombasa is the Shimba Hills National Reserve, where one can see forest elephants, the endangered sable antelope, Sykes monkeys and the Sheldrick waterfalls. The park is one of the last remnants of coastal tropical forests.
Bombolulu Workshops and Cultural Centre
The centre is a good place for a snapshot of Kenyan culture. Visitor can enjoy tribal dance performances, take a tour of traditional Kenyan homesteads and purchase handcrafted souvenirs such as jewellery, textiles, wood-carving and leather crafts from the workshops.
Sara Shahid's Summer Style Must-haves
Minimalist and classic with a dash of fun– Sara Shahid's holiday wardrobe essentials are a reflection of her design philosophy. These must-haves can take you from a day of soaking in the sun at the beach to a night around town with ease.
1. No beach getaway is complete without the perfect sunhat.
2. Cat-eye sunglasses are all the rage this season.
3. A simple yet vibrant clutch such as this Edie Parker acrylic one is ideal when dressing up.
4. A straw tote is the perfect accessory for a summer vacation.
5. A bright maxi dress for a splash of colour.
6. A belted dress – easygoing yet sophisticated for a night out.
7. Gianvito Rossi mules – make a statement without compromising on comfort.
8. Tassled earrings for a bit of oomph.
9. Chloe leather and gold charm bracelet – arm candy to amp up any outfit.
10. Tory Burch striped leather sneakers because everyone needs a comfy pair when exploring a new destination.
11. Balenciaga satin embellished slippers – laidback luxe that works with anything from kaftans to jeans.