Senior Minister Atif Khan sits down for a tete-a-tete with DESTINATIONS to reveal his plans to create an accessible and sustainable model for tourism across his home province of Khyber Pakhtunkhwa. KP's dramatic scenery – made up of towering mountains, enchanting valleys and rolling plains – is yet to be explored in its entirety and hence is nothing short of being the mythical world of Middle Earth compared to Pakistan's more popular tourism sites. Dynamic and driven to create a difference, Atif Khan is on a mission to inject new life into the province.
Special thanks to: Usman Khan and Zarak Khan
Photography: Amir Khan (Creative Wing TCKP)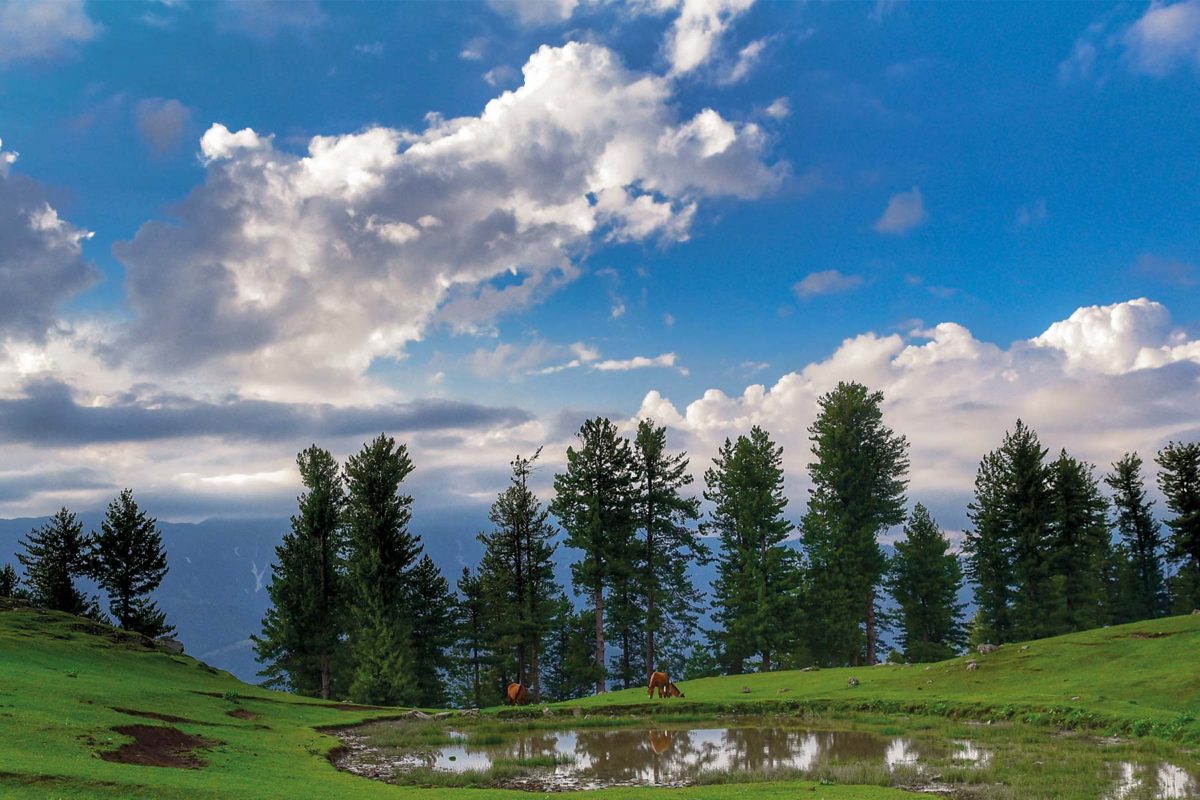 Young, dynamic, and driven to create a difference, Atif Khan is the new face of hope and change in Khyber Pakhtunkhwa. Currently serving as Provincial Minister of Tourism, Sports, Culture, Archaeology and Youth Affairs, the man is on a mission to inject new life in his home province.
Drawing his inspiration for hard work and perseverance from party leader and current Prime Minister, Imran Khan, and in line with the vision of Special Assistant to the Prime Minister on  Tourism, Zulfiqar Hussain Bukhari, Atif Khan and his pro-active initiatives on reviving the lacklustre tourism industry of Pakistan are building a new reality for the land and its people.
Given DESTINATIONS extensive coverage of Khyber Pakhtunkhwa and its unexplored tourist wonders in the past few months, a common friend, Usman Khan, strongly recommended we meet the honourable minister to see if we could work together for promoting our shared goal.
It was on a warm summer evening at Serena Hotel Islamabad's swanky coffee shop, Rakaposhi, when DESTINATIONS caught up with Atif Khan. Contrary to our expectations, there were no ministerial delays and no suits in play. He arrived right on the designated hour without any security detail trailing him.
Dressed in athletic attire, he explained he had returned from completing his daily walk and just like that, the meeting hit off the bat. We launched into an animated discussion where he was very interested in hearing about our journey towards promoting the best of Pakistan.
Our goals and plans resonated with Mr Khan, who being a man of action himself has been traveling extensively throughout the province to unearth some of the world's most pristine and picturesque valleys and plains.
However, in his quest to create sustainable and eco-friendly tourism, Mr Khan emphasized the need for respecting the land and its people. "It cannot happen without getting to know the local host communities, creating new bonds and making personal connections with them.
I feel it's important to share their stories with the world and becoming integrated with
their lives."
With these objectives in mind, the minister and his team have initiated some practical measures in order to keep the growing domestic tourism mission on track, such as the following.
Integrated Tourism Zones
Given the increased interest in tourism over the last few years, and the over-crowding of Khyber Pakhtunkhwa's most popular holiday destinations, the provincial tourism ministry under Atif Khan has proposed the establishment of 11 Integrated Tourism Zones (ITZ) in the province. These areas will not only serve to showcase the tourist potential of the region but also ensure the preservation of natural beauty, biodiversity, forest cover and promotion of eco-tourism.
The concept of an ITZ, explains Atif Khan, is a completely novel one and is based on international models such as Sentosa Island in Singapore and Nusa Dua in Bali, Indonesia, aimed at creating self-contained tourist destinations in a sustained manner. The areas that have been identified so far include
1) Mankyal, Swat
2) Gabin Jabba, Swat
3) Bayon, Swat
4) Bir Mughalasht, Chitral
5) Golain, Chitral
6) Qaqlasht, Chitral
7) Burwai, Naran
8) Mahaban, Buner.
Gabin Jabba
One of the primary examples of the Integrated Tourism Zones is Gabin Jabba where installation of camping pods has already started. The site that borrows its name from Pushto for honey marshes is located approximately 65 km from Mingora on the Matta Sakhra Road in Swat Valley. It is renowned for its green meadows, thick forests, snow-clad mountains, mineral springs and high peaks.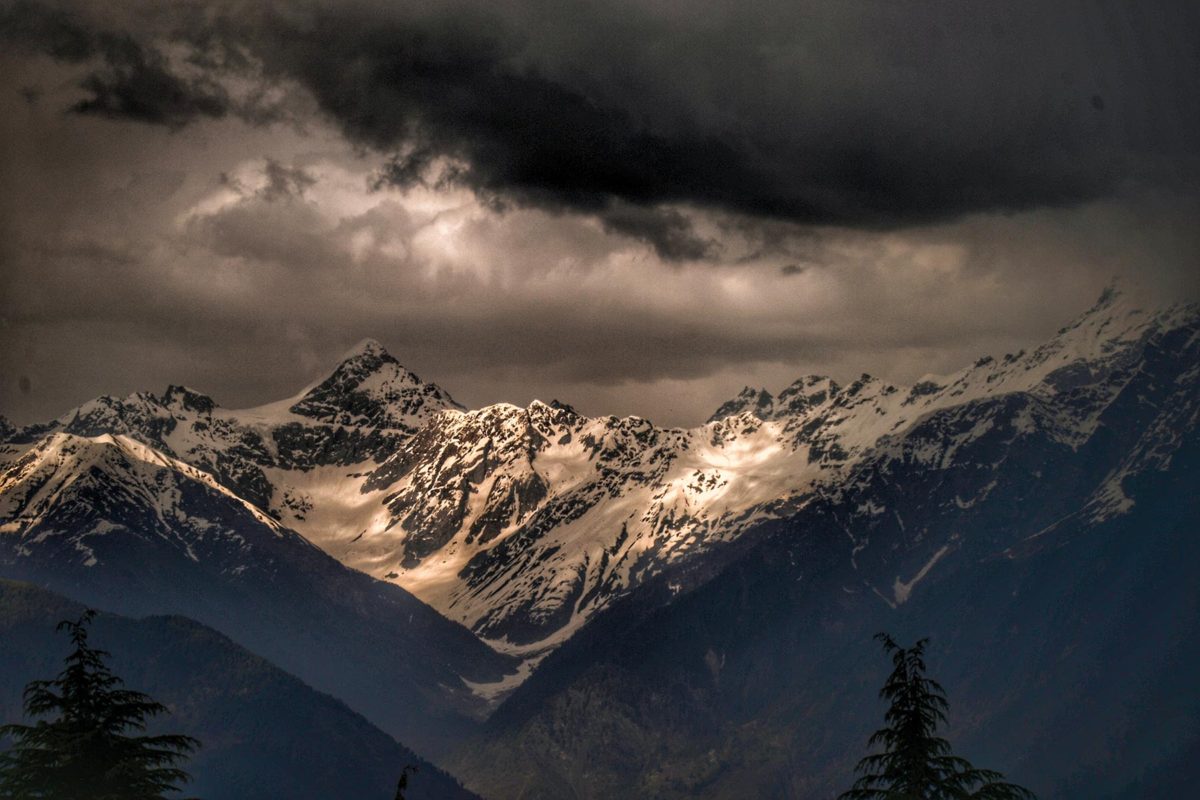 Waste Management
To curb the environmental impact of a large number of tourists visiting these pristine destinations, the local government has set up an initiative of fining tourists found to be littering in the valleys and mountains of KP. Moreover, a massive awareness campaign is underway involving social welfare organizations, students and community elders to educate locals and visitors about the importance of proper waste disposal. Dust bins have been installed throughout the region and the local district administration has deployed staff to hand out garbage bags to ensure that no litter is left behind.
Tourism Police
One of the most important initiatives taken by the KP government has been the introduction of a tourist police force, which is tasked with providing security and guidance to visitors. During the recent Eid holidays, when almost 2 million people flocked to Swat, Kaghan, Naran and the Galiyat to enjoy the week-long break, 690 newly inducted members of the tourist police were in charge to ensure safety as well as traffic management and control. In addition, according to Atif Khan, the officers, who are well versed in local history and culture, were able to provide proper assistance and support to tourists. In the following months, the tourist police force is set to expand.
Medical Services
In order to deal with emergencies, medical points have been set up at popular tourists spots in KPK and Rescue 1122 teams have been deployed across the province to handle any crisis situation. There are also mobile medical teams on duty 24/7 to facilitate tourists and provide first-aid when necessary.