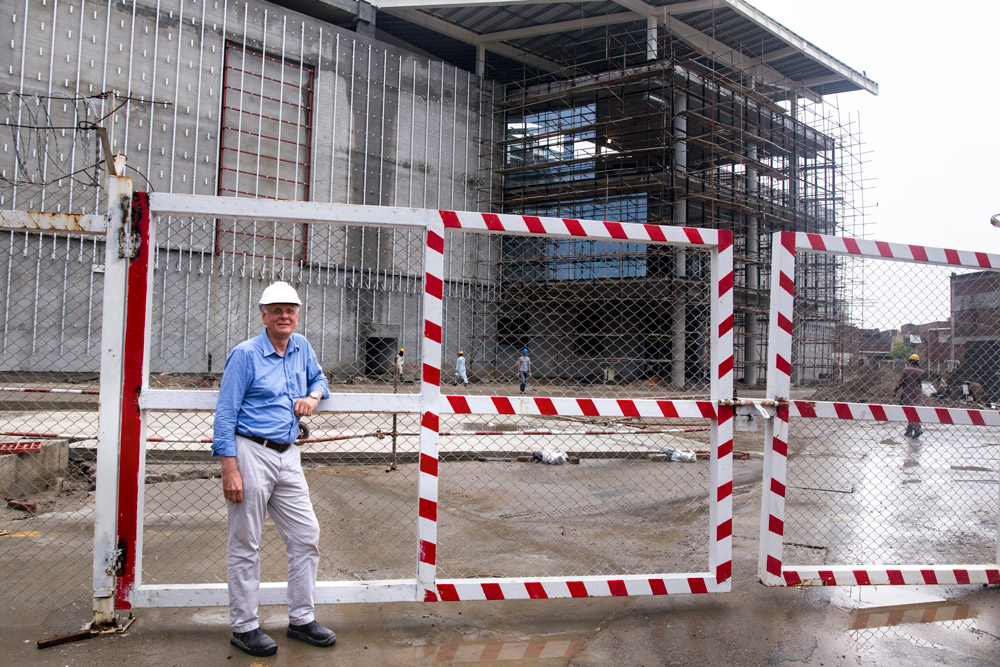 Tony Davis is currently working in Pakistan as Retail Advisor to Packages Mall, Lahore, and the World Trade Center in Islamabad. He has previously consulted with Dolmen Mall in Karachi and the Emporium Mall, Lahore.
Tony has been in the retail industry for more than 35 years, based out of Western Australia. He has consulted on site sourcing, research, property review, development, leasing, and retail management for a wide range of commercial retail projects.
Since 2006, Tony has been a significant force in the retail transformation of Pakistan. From a culture of shopping plazas and markets, the country is progressing towards indoor malls of international standards. From Dolmen Mall in Karachi, Centaurus Mall in Islamabad, and mid-sized malls in Lahore like Fortress Square, we are now witnessing the next level of international standard retail through the recently opened Emporium Mall and the upcoming Packages Mall.
Tony's depth of expertise and retail wisdom is reflected in the scale and sophistication of Packages Mall where local workers were self-policing their quality of work and were engaged in construction activity with building experts from around the world. Walking through the mall's 1.2 million square foot constructed area, it was impossible not to imagine the many exciting times and experiences that lay ahead for those in Lahore and those who come to visit this new destination.
You have been working with leading property and retail entities in Pakistan ever since you came here to set up Colliers International in Karachi, Lahore and Islamabad. Which in your experience is the more relevant industry in Pakistan at the moment – property or retail?
Fundamentally, it's all property. There are different kinds of property: agricultural, industrial, residential, commercial and so on. Shopping centres fall under the commercial category. My passion is in the retail industry. It provides me with an environment that makes me want to get up and go to work every day. When I'm in Pakistan, I work two weeks in a row, without any off-days, from 7am to 10pm, non-stop, and I only do it because I enjoy it. I don't think of it as work.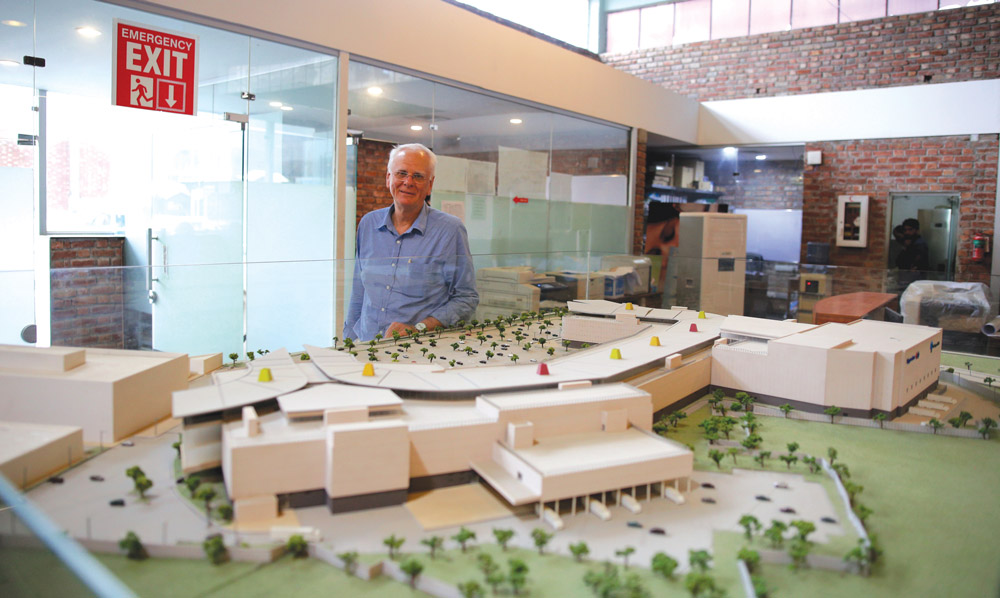 How would you describe behavioural differences in retail habits between Karachi, Lahore and Islam- abad? The question might be more relevant for Karachi at the moment than it has been in Lahore so far. Why do you think that is the case?
When I first came to Pakistan ten years ago, I was shown a shopping centre in Karachi and was told that it was the best shopping centre in the country at the moment. It was an eye opener. I was really taken aback by the standards being applied to retail quality and realized there was a lot of potential to develop this sector.
At that point the one person who understood what the retail sector was about and stepped in to develop it was Nadeem Riaz. It was at that time that he set up Dolmen Mall on Tariq Road, Karachi. I would go so far as to say, Pakistan owes a lot to Nadeem Riaz who pioneered this industry and took unprecedent- ed risks. He controlled what the tenants did, how the shops developed and how people interacted in the space. With a hands-on approach, he catalyzed a paradigm shift in the way people shop.
How are these new retail projects helping in creat- ing new skilled labour in Pakistan?
Packages has around 3,000 on-going jobs at the mall site. We have construction specialists flown in from all over the world – Russia, Italy and Portugal – who are experts in ceilings and tiling and are training local labour to do the job themselves.
Since brands and other retail outlets are more or less similar in all malls, what in your opinion gives one mall an advantage over the other?
There are a lot of different operators, different shops and different crowds that determine the shopping experience in one mall and make it different from another. The requirement to go to one mall versus another depends heavily on what kind of experience the consumer is looking for. We just have to be the best at what we do so that when people come to the mall, they get a satisfying experience and find what they are looking for.
It is also about who does the better job of raising customer expectations. Malls will have to define standards that customers are so far not even expecting. Once we raise those expectations, we will have to compete for achieving those standards, and whoever succeeds in doing so will get more footfall.
"Malls will have to define standards that customers are so far not even expecting. Once we raise those expectations, we will have to compete for achieving those standards."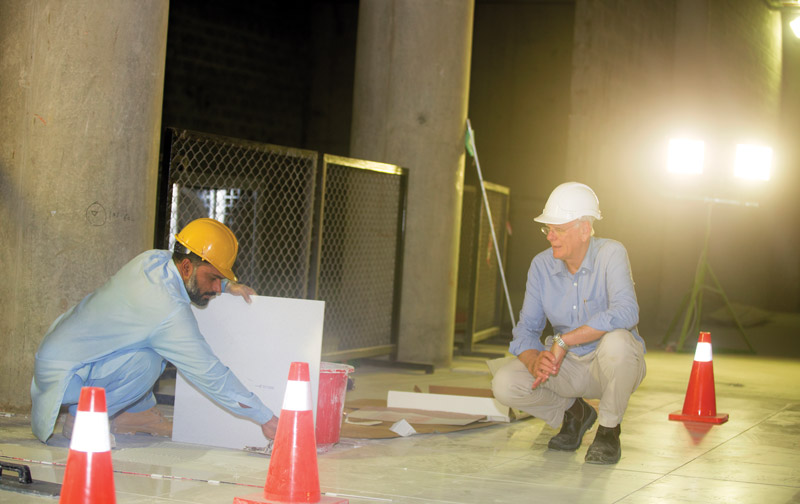 What is the criteria of choosing a shop location within a mall?
What matters for us is getting all the brands vertical transport. For this, we have got to make sure that we get our public facilities in the right places – restrooms, errands room, parking – so it is convenient yet people are able to walk past all of the shops giving the retailers a better opportunity to get increased footfall. Therefore, it is really important that we accommodate all these retail requirements in the initial design and then execute them in the later stage.
What is the advantage of mall culture for consumers and retailers?
There are two distinct kinds of market places in Pakistan: the conventional open markets and the malls. As opposed to old school stand-alone shops, malls have the convenience of guaranteed traffic flow, parking space, air conditioning, a clean environment, relative safety, the opportunity for window shopping and other international retail facilities. This makes it more likely for high spenders to visit malls. Malls are also a better destination for families, because parents can feel relatively safer letting adolescent children walk about on their own. It creates a different experience for everyone in the family.
Does having a shop in an international retail environment prepare a brand better to compete globally?
Most certainly! They become more confident about their product and definitely more competitive. Having said that, a good brand is a good brand! Retailing is one of the most competitive industries in the world. In malls, there is a casualty rate of 10-15% for brands, but the strong brands survive.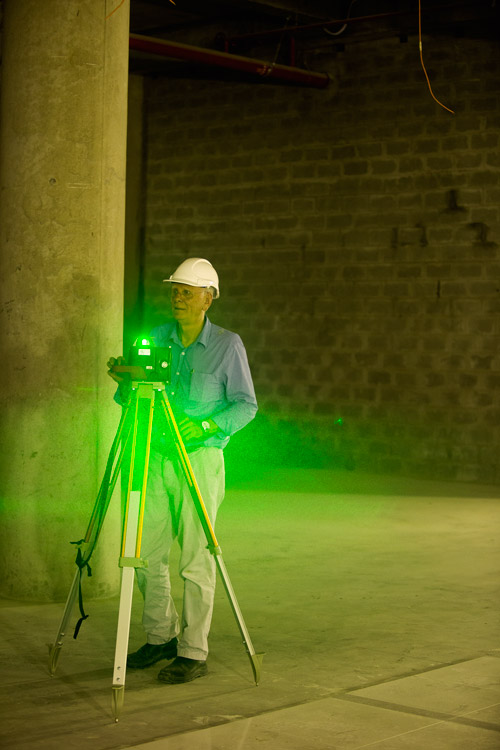 How is your experience of working with Pakistani business professionals?
It's great. There's a lot of warmth and personal attention to the employees' well being. I see that as a unique quality. There are some remarkable organizations and individuals here, working with a futuristic approach; investing in and growing the local economy.
Look at Packages for example; they've come into the retail property business with a very long-term perspective. They are looking at it professionally, not going into retail themselves but focusing on being the best property management group. I think we are really lucky to have someone like Khalid Yacob heading this project. A leader like Khalid understands that life is a cycle; you've got to learn, grow, and go forward. It's because of this approach that we have such an equal opportunity work place, with everyone working together, at Packages Mall.
There's also a long-term approach to training and development. We are developing not only the management cadres, but local contractors and suppliers too. This is essential for Pakistan. For instance, there are 250 shopping centres of different cadres in Perth, which has a population of only 1.7 million. You can compare that to the whole of Pakistan and see how this sector is going to grow over the next few years! So we are making these vendors and contractors invest in equipment and technology, making them understand the benefits.
As a frequent traveller who divides time between his hometown, Perth and currently, Lahore, what are some of your packing essentials?
Nice biscuits for my colleagues! I am not a fancy traveller. I usually stick to the essentials such as my computer, the chargers, and my toiletries bag.
How do you unwind?
For starters, I like to go to the beach. I like going fishing and have been deep-sea fishing in Karachi. But what I enjoy the most is watching a good game of cricket.