It is great to be young. Anything is possible. Journeys don't require extensive planning or meticulous detailing. A casual conversation over tea was all it took for two cousins who share a passion for travel and adventure to make a ten-day trip to Skardu and the Deosai plains. Travel enthusiast and adventurer Abdullah Khan pens a compelling narrative of their trek through the picturesque valleys and mountainous terrain of the Karakoram, Himalaya range as they ultimately approach the mighty K2 and are spellbound by its stately grandeur.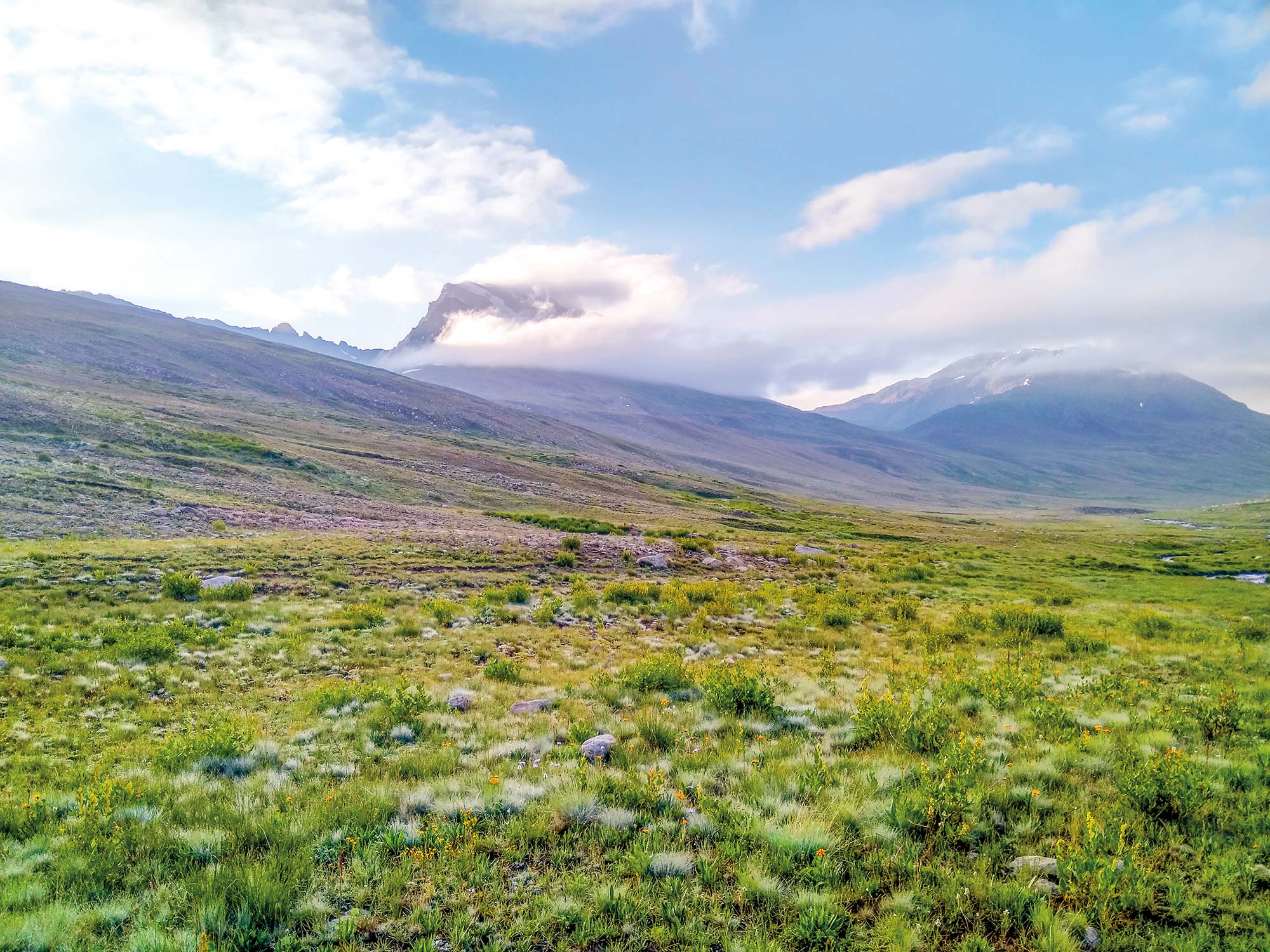 This was not my first visit to Northern Pakistan. I have seen valleys before, for instance Chitral and Neelum. However, landing in Skardu and the preceding flight was an altogether different experience. I was gripped with a peculiar feeling; of overwhelming wonder that I am still unable to effectively describe. Perhaps a small exercise would give you an idea: close your eyes. Visualise a valley you may have seen and scale up the magnitude [of mountains, rivers, boulders] a few folds. Do know that size is just one small aspect of this arctic place. Few places in the world would have a landscape so diverse – towering mountains, a staggering 10km wide valley, clear blue glacial water (that flows into the mighty Indus), majestic cloud formations, forests and deserts with 40ft sand dunes. Finding a combination of any four of these terrain elements is an achievement in itself, and here we have all. Skardu at 8000ft is surrounded by mountains higher than 24000ft!
We stayed at the K2 hotel in Skardu before moving on to our final destination, the Deosai plains. 40km south of Skardu, the Deosai National Park is the second highest plateau in the world. At an altitude of 14000ft, it is inhabited by the brown bear sitting atop the food chain. Beautiful scenes of endless green meadows, snow-capped mountains and rock chuck, formally known as the golden marmot (which looks like a squirrel gave birth to a beaver), accompanied us wherever we went. The only dilemma one can possibly have here is where to look. Even imagination falls short. I, for example, could not stop staring at the endless sky with cotton-white clouds going as far as the eye could see.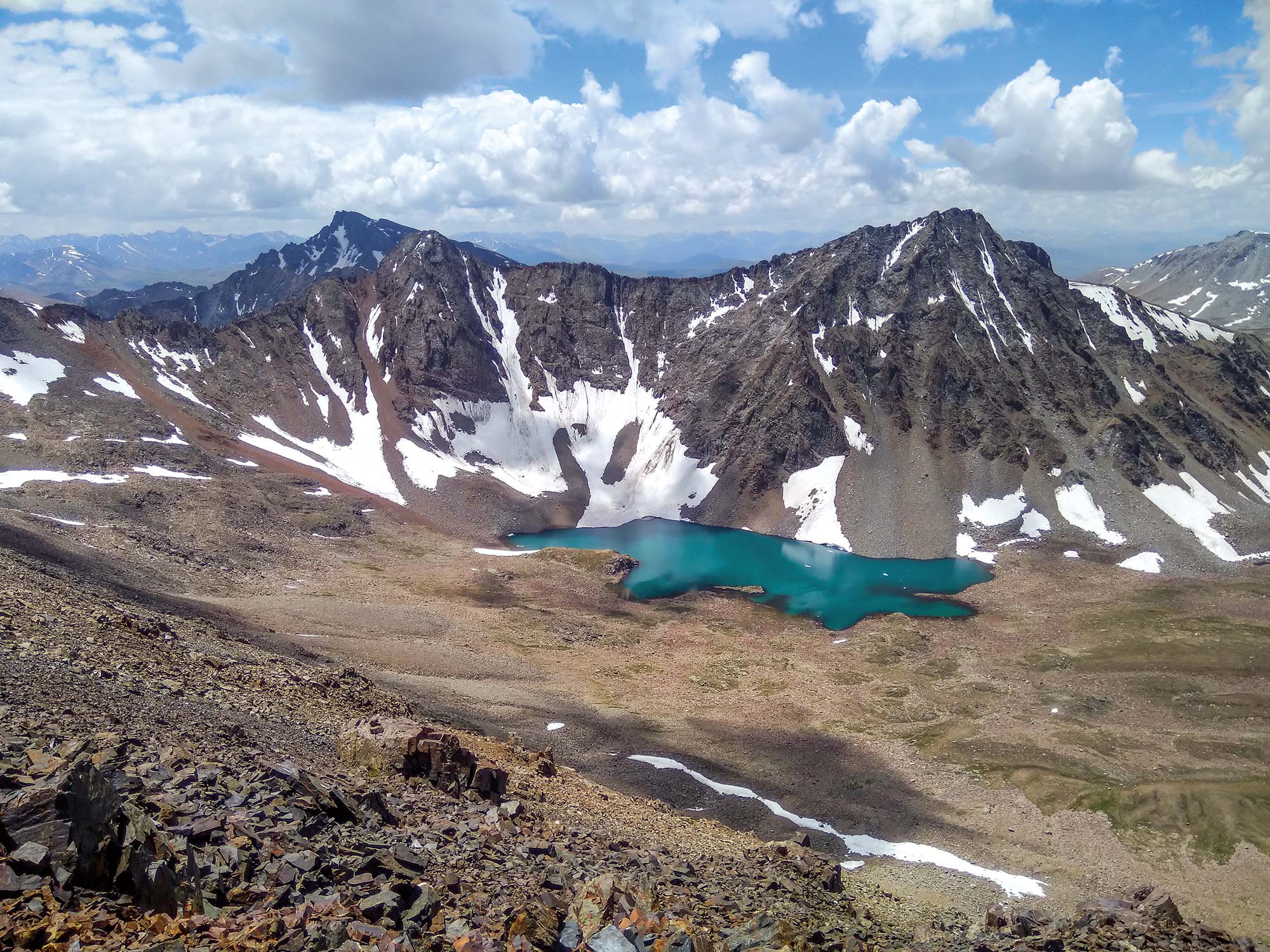 For our 4-day camp, my cousin Shahrez and I accompanied some friends who are education consultants. Ata Rehman had taken 40 of his students with him for the Experiential Learning Program (ELP) which consisted of camping near Bara Pani. Another activity lined up was brown bear sightings with the help of the Snow Leopard Foundation. As tempting as that sounded, Shahrez and I acclimatized ourselves in whatever time we had and set off for our first peak of the trip along with two other students, Abdullah and Raza.
Ali Malik Peak, 15,300ft high, was a tough trek. Because of the steep climb, altitude sickness creeps up often. Furthermore, the extremely rocky terrain had us rock climbing rather than trekking for the most part. All in all, this was a good warm-up for the harder trek the next day.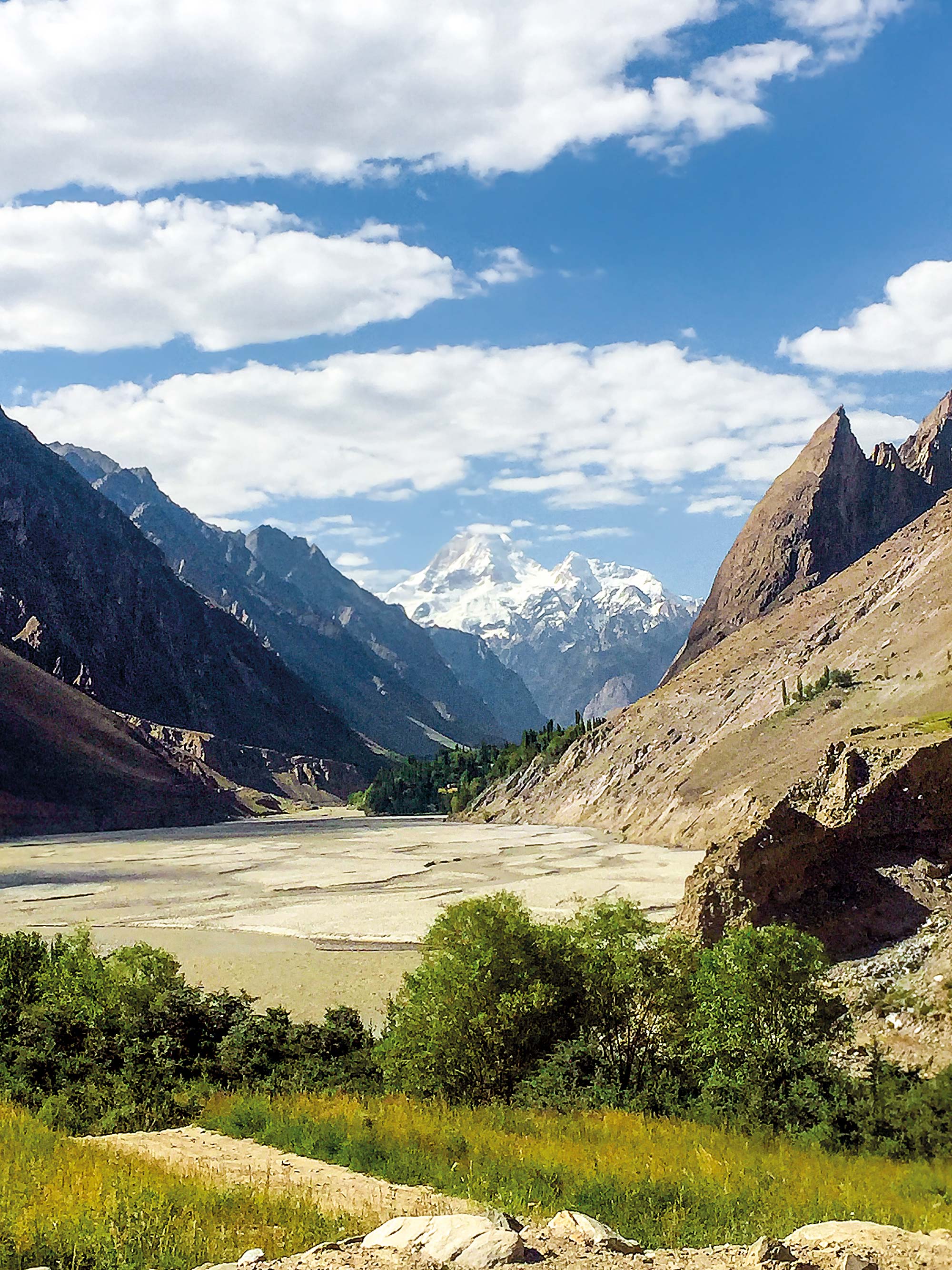 The second trek to follow was Burjla, standing at 15000ft. It was a three-day trek along with two nights of camping near the base. Walking through swamps and herds of yaks we reached the first campsite near the pass, or "la" in the local language. And with any pass, there ought to be a peak nearby. And so there was. At over 28000ft (credits to the Snapchat filter), we saw the beautiful curves of the magnificent K2. Not a cloud near it. Towering above every other peak. Keep in mind three of the peaks near it were more than 24000ft (G1, G2 and Broad Peak).
Trekking 18 of the 35 hours, we managed to finish the three-day trek in half the time. For Shahrez (only), this was great news. The one extra day (now five in total) meant we had a chance to do a challenging hike. By the time we reached Skardu, our plan had already been finalized. We left the next morning for Khaplu and from there travelled a further five hours to Hushe, the uppermost settlement of Ghangche district. Accompanied by a porter, Qamar, and our incredible guide Kachu we started our journey to Gondogoro La. This "la" is another pass 15km south of Concordia. Four of the world's fourteen "twenty-four-thousandaires" are in this region, as well as a number of important lower peaks, making it, as one mountaineer elegantly put it, a "throne room of the mountain gods."
The peak near the pass is at an elevation of 18000ft. To get to the top involves Class 4 climbing with crampons. Furthermore, fixed ropes are required in order to neutralize the risk of avalanche and crevices. In addition, this offered another chance to spot the mighty K2 from even closer proximity. The three-day ascent posed a constant challenge of crossing streams and rivers flowing through valleys. As the day wore on, the water level would increase, making it even more difficult to find a viable path to cross over. It was during the second day, passing the Masherbrum (23500ft) base camp, we fell upon a raging stream we could not pass. Despite walking along the bank for over an hour, no possible path could be found.
Fearing the worst, which astonishingly for him meant heading back, Shahrez attempted to cross over a risky patch. As a consequence, he tumbled into the river along with his 25kg backpack. Half submerged, he somehow managed to pull himself out. But the damage had been done. With his broken collarbone and a dislocated shoulder, we had to make our way back to where we had started from, Hushe. Eight hours of walking and a further four-hour jeep ride back to the nearest city, Khaplu, we finally got hold of some pain-killers for him. In retrospect, had the accident not happened, we would have been unable to reach Skardu. This is because the next day, we heard of landslides blocking many of the roads leading back to Skardu.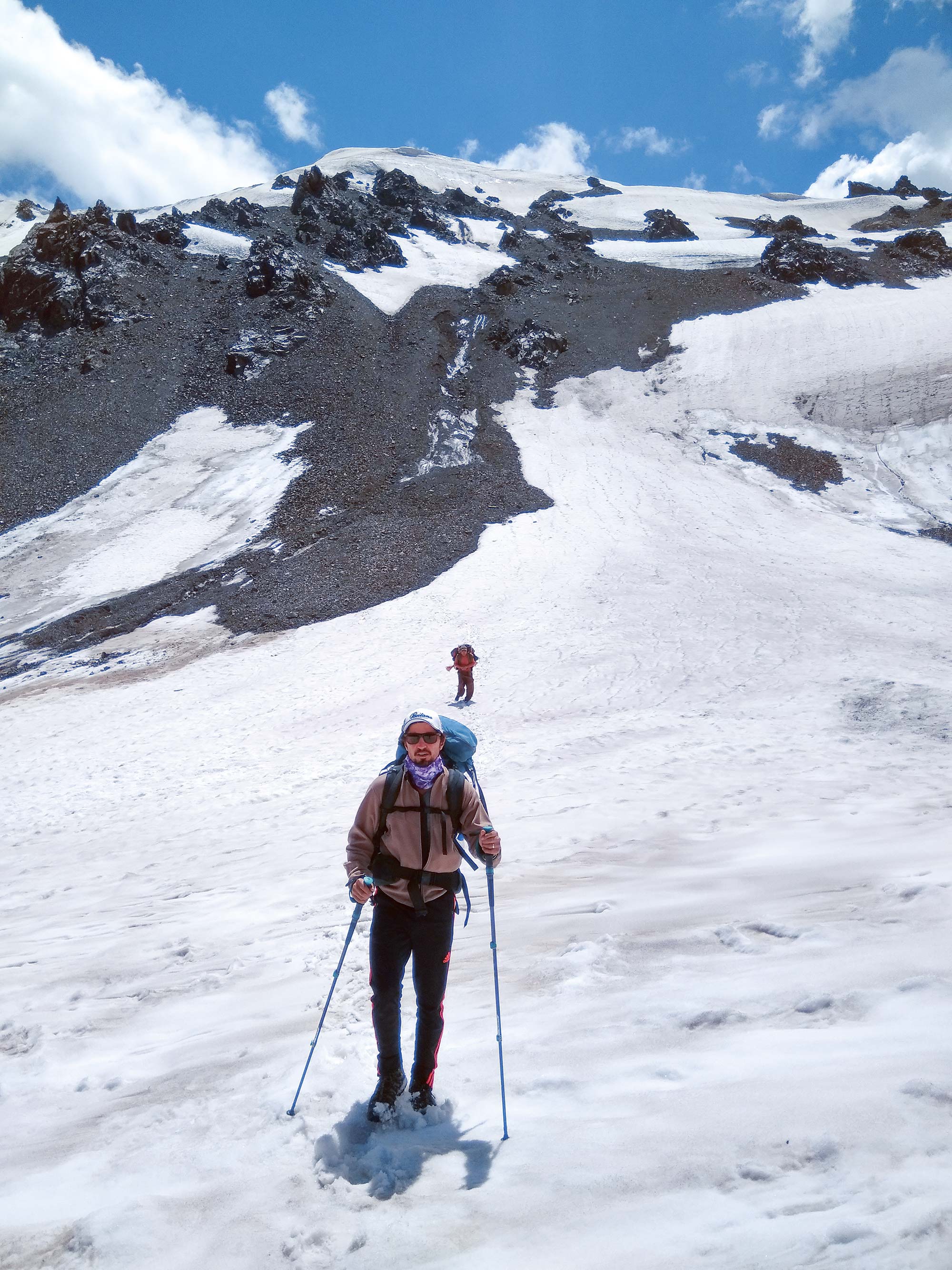 This trip and the natural wonders of Skardu have transformed me in many ways. A vacation well spent is now a different ideal than what it was before we started out. The highs and lows, both figurative and literal, of trekking and camping under the open skies have spiritually and physically rejuvenated me. I can't wait for the next time I have two weeks off and the weather is conducive for a visit, before I can go back to the impossibly green meadows, sparkling streams, those beautiful valleys and the lofty snow-capped peaks. It's not just an empty cliché, but I'll tell you the mountains certainly have a calling. Go and see for yourself!