Colourful, contemporary and boasting an all-star cast, Parey Hut Love has been making waves since the film went on the floors last year. Directed by Asim Raza and produced by Sheheryar Munawar, who also plays the lead opposite Maya Ali, the romantic comedy additionally features Ahmed Ali Butt, Zara Noor Abbas, Meera, Nadeem Baig, Sonya Jehan and cameos by Mahira Khan and Fawad Khan. Journalist Omair Alavi discovers what happens off-camera when so many big names come together to travel, film and hang out for weeks on end.
It sounds like a difficult, if not impossible, task to take a bunch of popular actors to a distinct location for a film shoot and return without tales of infighting, tantrums and disharmony. However, Asim Raza's Parey Hut Love has made the impossible possible by bringing together a cast that loved working alongside each other as they filmed across some of the most picturesque places in the world – historically rich Istanbul, scenic Muzaffarabad, and culturally exquisite Bahawalpur. Destinations recently caught up with the lead actors and director of the film to talk about their experiences of working on the upcoming rom-com.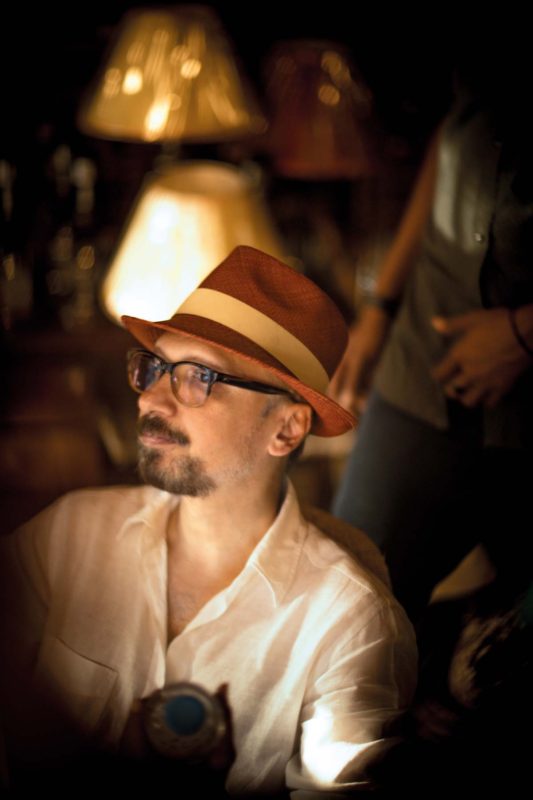 Asim Raza
Director
Asim Raza chose to travel abroad for what would be his second feature film after Ho Mann Jahaan. "We shot in different places because the storyline demanded that. One stint of the film demanded Europe so we went to Istanbul, there were some scenes to be shot in Azad Kashmir so we went to Muzaffarabad and since we wanted to show to the world that Pakistan has a gem within its borders, we chose to go to Bahawalpur. I must say that what Jaipur is to India, Bahawalpur is to Pakistan and it has no match if you are looking for beautiful palaces and historical buildings," Asim explains when asked the reason behind the globe-trotting.
Not many know that Asim is also a renowned architect, so working in Istanbul and Bahawalpur must have been a big deal for him. "Yes, it definitely was!" The acclaimed director says as he talks about the two places with happiness visible in his eyes. "Architecture is my first love and comes naturally to me. Everywhere we went, we knew about that place's importance, relevance and how we would be able to shoot it in a film. I have always used architecture in more than one way in my films and trust me, architecturally, it is going to be a visual treat for the audience. I am very hopeful that the Turkey we have captured is going to be different from what they have seen in other films."
He also mentions that it was a lot of fun working with the star cast. "The best part about my cast was that they are all understanding actors who know the importance of building the industry rather than getting into ego issues. There were no reservations as they all were very supportive and that helped me a lot as a director and Sheheryar Munawar as a producer. He was the host of the entire trip and the cast had a great time. We were lucky enough to work with veteran actor Nadeem Baig who also loved the place where we were shooting the film."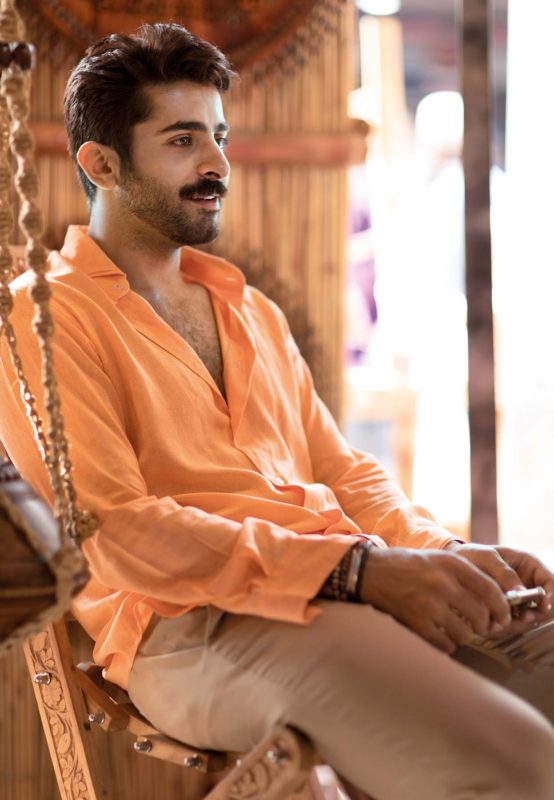 Sheheryar Munawar
Producer/Actor
This may be his first feature film shot abroad, but Sheheryar Munawar has worked as a producer and actor for various ad films that have been filmed outside Pakistan.
He recalls the Turkey experience fondly, mainly because of a wonderful local production team who handled the extravagant sequences without breaking a sweat. "The Turkish crew really pulled through with resilience and working hard was something we shared; it acted as a common denominator between the film crews of both the countries. We had to shoot at multiple locations, sometimes with 300 and 400 extras and thankfully we managed to get the job done seamlessly." 
He adds that travelling with a huge team was great fun because they gelled as a family. "We all stayed at the same hotel; some of us would work out after the day's shoot wrapped up and later make plans for dinner. It was just like one big family on a 15-20 day trip to some destination." 
The actor-turned-producer was quite surprised at the amazing response of the locals in Muzaffarabad and Bahawalpur. "The people of Muzaffarabad were not only hospitable, they seemed very happy generally in life. Every day, they somehow knew where we would be filming and would welcome us. Due to their presence on the set, the outdoor shoot was like working on stage with a live audience in front of us, and that was a different experience. Similarly, in Bahawalpur, people from surrounding towns would drop by the location and I was surprised to know of the huge fan base in the region. It was an event for them and we were lucky to have such patient and well-behaved people around us as they waited till early morning to take selfies with us without disturbing us during the shoot."
He nominates Ahmad Ali Butt and Maya Ali as the two cast members with whom he would like to hang out again, given the chance. "Butt sahab has amazing energy and is a wonderful person to be with. I would love to work with him in the future and the same goes for Maya Ali with whom I was also working for the first time. We shared a respectful relationship and I am sure people will appreciate our onscreen chemistry."
Sheheryar proved to be a support for his co-star off-screen as well; he recalls one incident particularly well. "While shooting at the Muzaffarabad Fort, Maya and I sat on a ledge that was over 500 feet above the ground and I didn't realize she was afraid of heights. Throughout the scene I had to keep reassuring her that we wouldn't fall off, because every time she looked down she would forget her lines in panic! She sat there for four hours and got the scene done. I had newfound respect for her that day." As for choosing one location out of the three as his favourite, he has the perfect answer:  "Istanbul for the food, Muzaffarabad for the scenery and Bahawalpur for the tea."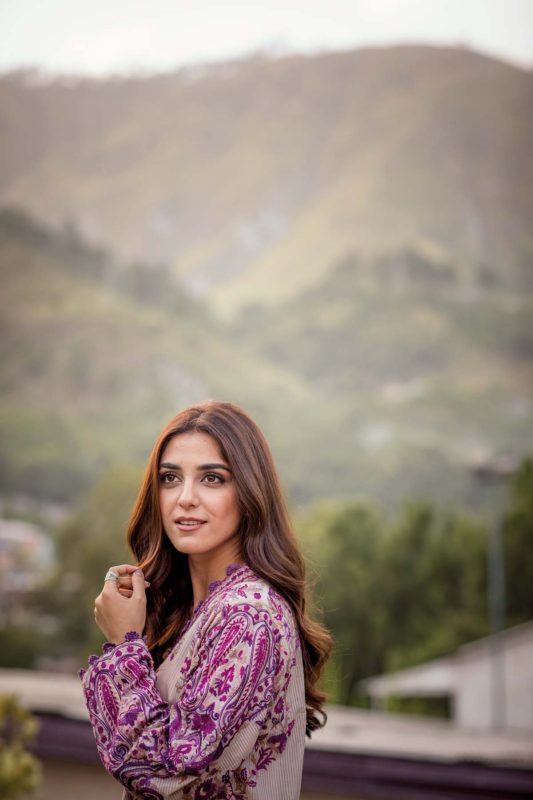 Maya Ali
Actor
Following her fantastic big screen debut in Teefa in Trouble, Maya Ali is arguably one of the most recognizable faces in Pakistan today. Did she get mobbed during the film's shooting spell, I ask her? "I wouldn't say that I got mobbed or that it was an issue, as I love my fans and whenever someone approaches me for a picture, I make sure to oblige. Istanbul was relatively easy; but yes I did get recognized in Muzaffarabad and Bahawalpur and I enjoyed the time I got to spend with my fans."
When asked to share the most interesting moment from the set, she recalls, "You'd be surprised to know that Sheheryar's scared of birds! There was this one scene in which a pigeon had to fly between us and even though he didn't make his fear obvious, I could see it on his face… to top it all, it took 10/15 retakes to get it right. Regardless of his phobia, he didn't make his fear apparent, so you can imagine what a brilliant actor he must be!"
What makes the film extra special for her is that it gave her the chance to discover Bahawalpur and Muzaffarabad as two of Pakistan's most fabulous destinations. "There is nothing better than my own country, there is so much beauty here," she sums it up.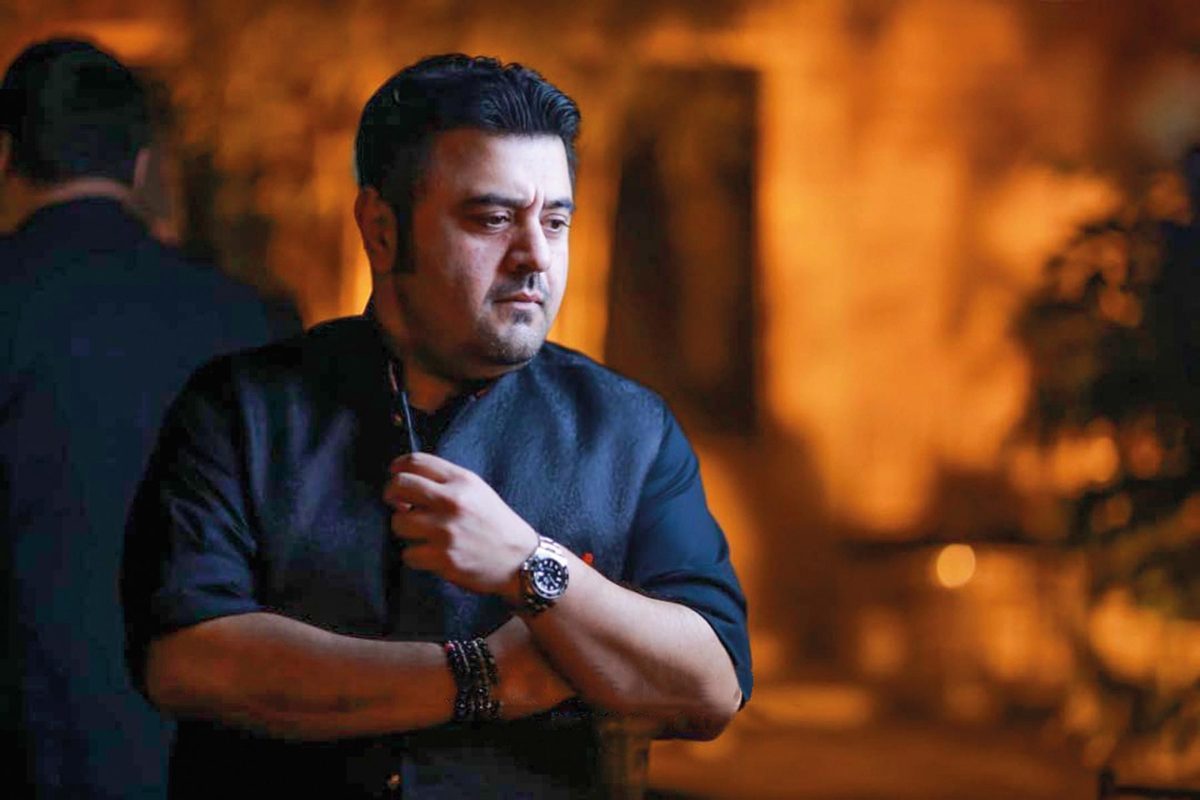 Ahmad Ali Butt
Actor
For Ahmad Ali Butt, both Istanbul and Bahawalpur were familiar territories as he was part of the blockbusters Punjab Nahi Jaungi and Jawani Phir Nahi Ani 2 that were shot in Bahawalpur and Istanbul, respectively. However, this was his first film away from the Six Sigma Team, and that added a little pressure on him as he admits to going the extra mile to impress Asim Raza. "Since Asim is such a big name in the industry, I tried to create a good impression. It was amazing to find him to be a very down-to-earth director and Sherry an amazing producer; so for me, it was very easy to get settled and comfortable with them." 
With rain playing havoc in Istanbul and not much was required out him in terms of shooting in Muzaffarabad, the actor says that he had the best time in Bahawalpur where they shot at night and slept during the day. "It was like Game of Thrones' Battle of Winterfell if you ask me –we shot at night and only got free early in the morning. Our clocks were running backward, as we went to the locations in the evenings and worked till the sun told us to leave and this continued for 11 days. It was a great experience considering I got to shoot a song with Sonya Jehan and share the screen with Mahira Khan, with whom I had never worked before despite knowing her for a long time." The actors fondly recalls Bahawalpur as, "an extremely peaceful, beautiful and historically and culturally rich town."