Journalist Yusra Askari sits down for a one-on-one with some of the key international delegates who graced the #ThinkFest: Tawakkol Karman, Sheela Reddy and Dr. Azeem Ibrahim – a fiery young journalist who advocated for press freedom and women's rights against a dictatorial regime and won the Nobel Peace Prize for her struggles; a journalist-turned-author who chronicled the personal life of one of the subcontinent's most important historical figures; and an academic with a brilliant mind who shed light on the plight of one of the world's most marginalized communities.
It was a lovely winter day with a slight nip in the air. Lahore's Alhamra Art Centre was abuzz with activity. The energy was palpable as Nobel laureates, politicians, writers and journalists amongst a host of other thinkers and achievers mingled with young students and attendees.
Allama Mohammad Iqbal's Takhleeq embodied the essence of the 2-day ThinkFest, where it found its name:
Jahan-e-Taza Ki Afkar-e-Taza Se Hai Namood
Ke Sang-o-Khisht Se Hote Nahin Jahan Paida
(New worlds derive their pomp from thoughts quite fresh and new From stones and bricks a world was neither built nor grew)
Sheela Reddy has written extensively for leading Indian newspapers and journals during her thirty-five years in journalism. She has also served as the books editor for the newsmagazine, Outlook. Her writing has appeared in literary magazines and several anthologies. "Mr & Mrs Jinnah: The Marriage that Shook India" is her second book. Her first was a compilation of essays and profiles by Khushwant Singh, "Why I Supported the Emergency."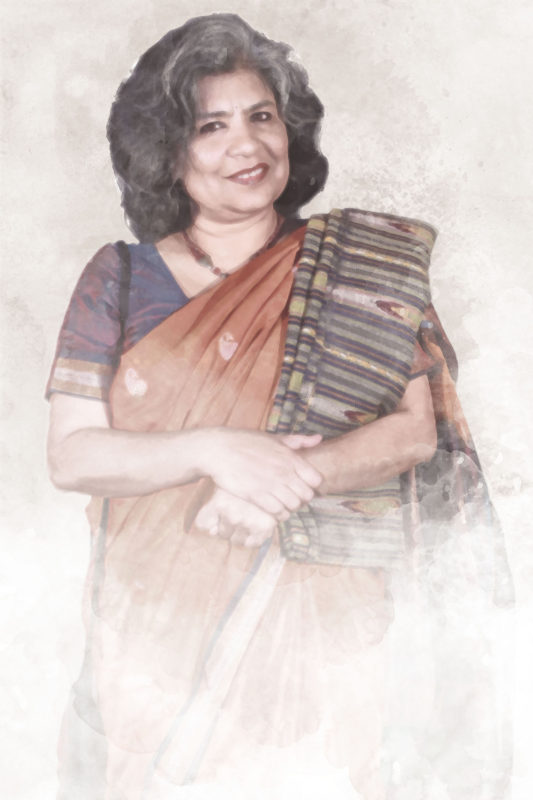 As the crowds whizzed by hastily making their way from one session to another, I sat down to lunch with journalist-turned-author Sheela Reddy. It was over a fiery shawarma that we discussed her second book, "Mr & Mrs Jinnah: The Marriage that Shook India" – possibly the only personal chronicle of the Quaid's life and one that has audiences around the globe enthralled.
She narrates as to how it all began: "It started out as a book about the marriage of Ruttie Petit and Mohammad Ali Jinnah, by far one of the most unusual unions of its time. As a writer, I was interested in essaying Jinnah's personal life. As I researched, I began to realize there weren't many such accounts. But that didn't deter me at all. I started digging around to find out more."
With Mr. and Mrs. Jinnah's marriage approaching its 100-year anniversary this year, almost no one who knew Ruttie and Jinnah personally was around to tell Sheela their story. Their daughter Dina wasn't much help either. "She was very resistant to giving an interview," recalls Sheela. "When I talked to her, I realized that because her mother died when she was only 9 years old, I knew more about her parent's marriage than she did. She was just a child at the time and she did not have much of a memory of those early years."
"It was a big challenge to understand the man who is so important to our subcontinent. For Mr. Jinnah, politics was very much a part of who he was. For him, it was not just a profession – it was a passion. In fact, you can say, in many ways, politics was the "souten" (the other woman) in the marriage. I believe one can't write about Mr. Jinnah's personal life without talking about the politics of the time which was integral to the fabric of his marriage."
For Sheela, it was therefore imperative to acquaint herself with the political discourse of the era, a road she believes led her on many, many different journeys. She elaborates: "So, the narrative became about politics, it became about persons – it also became a metaphor between the political and the personal. Also about how politics shaped the marriage and how the politics of that time destroyed that marriage and how it affected the politics of the future. It was a very educative and enlightening study for me."
The book was 5 years in the making. The author says while working on the manuscript, she really did not have time to think how her writings would reach the reader. "I was taken by surprise, when I found out that work had as much resonance for readers as it had for me."
She explains: "It was a personal obsession that lead me discover the material and I am so happy that others were able to respond to it. I'm overjoyed that the book has found resonance in Pakistan, as it has in India, especially among young people. I feel Jinnah has been unfairly remembered on both sides –in Pakistan too valourized and in India too villainized. So, you never get a human picture. He is someone you name roads and universities after but nobody knows the real Mr. Jinnah. I am very glad that people are getting acquainted to the human side of Mr. Jinnah that has become known due to the book. There are some historian friends of mine in Pakistan who believe that I have filled a gap – chronicling his life and times before he came to Pakistan. There is a new generation growing up and they need to know Mr. Jinnah, their founding father. They need to understand who this man was. It has been my privilege to bring home his life story."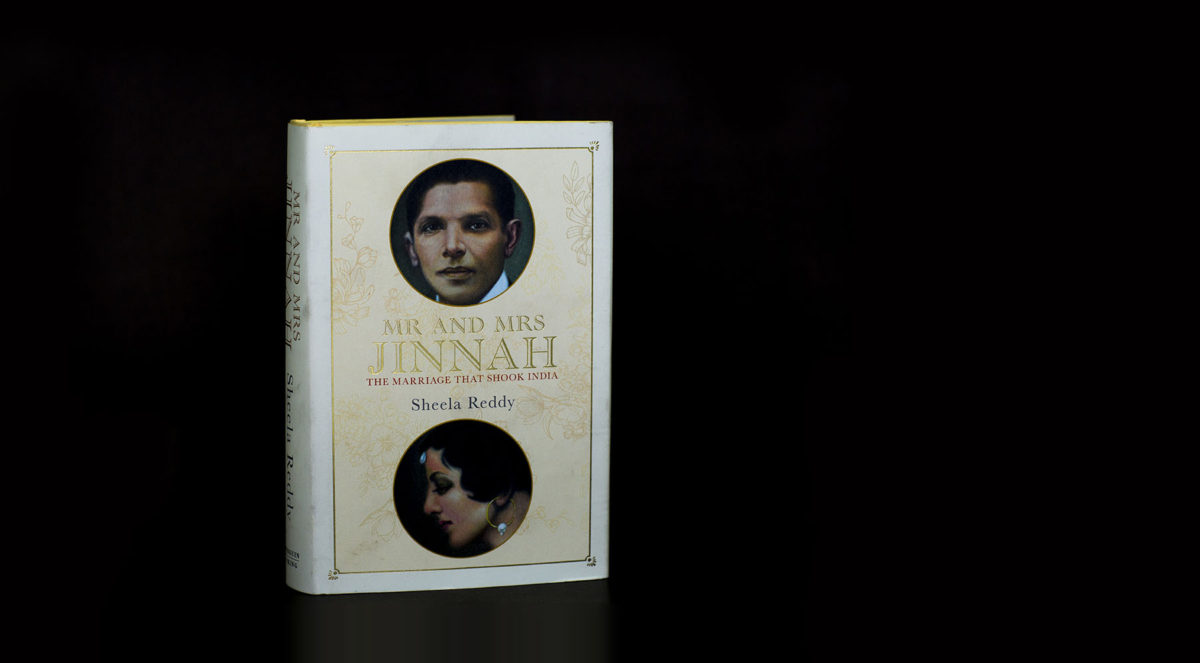 38-year-old Tawakkol Karman is a Yemeni journalist, human-rights activist and politician. She became the international public face of the 2011 Yemeni uprising that is part of the Arab Spring uprisings. She is the co-recipient of the 2011 Nobel Peace Prize, along with Leymah Gbowee and Ellen Johnson Sirleaf.  She leads the group "Women Journalists Without Chains," which she co-founded in 2005.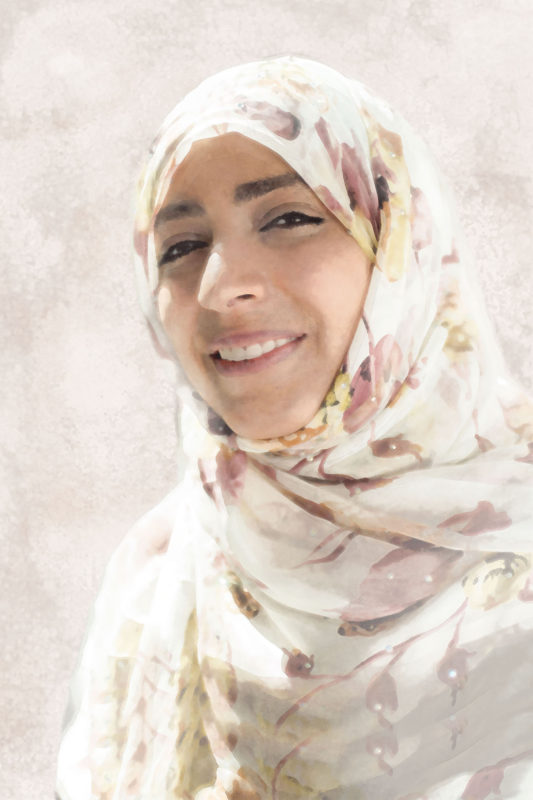 A pleasant day had morphed a cool evening. Just past 6:00pm, I found myself in an ostentatious gilded hotel lobby, perched at the edge of a long black sofa, sipping a cup of tea. I was there to meet with none other than the "Mother of the Revolution," Nobel laureate Tawakkol Abdel-Salam Karman – also known as the "Iron Woman."
The co-recipient of the Nobel Peace Prize in 2011, Tawakkol was awarded in recognition of her work in non-violent struggle for the safety of women and for women's right to full participation in peace-building work in Yemen. This rights activist, journalist and politician was the first Yemeni, the first Arab woman, and the second Muslim woman to be conferred the honour. She was also the youngest Nobel Peace laureate at the time.
"My work is defending human rights, peace-building and helping my country fight corruption, injustice and wars. Its scope, however, is not limited solely to Yemen; I stand with anyone and everyone fighting for freedom, democracy and rule of law," she asserts.
In 2011, a young 32-year-old mother of three might have seemed like an unlikely candidate to lead the movement to overthrow the then President of Yemen – but that's exactly who she was. The Guardian describes Tawakkol as "an outspoken journalist and human rights activist" who had "long been a thorn in Ali Abdullah Saleh's side, agitating for press freedoms and staging weekly sit-ins to demand the release of political prisoners from jail – a place she has been several times herself."
Inspired by the uprising in Tunisia and the resignation of Hosni Mubarak in Egypt, Tawakkol found herself at the helm of the popular protest movement, demanding the ouster of President Saleh. "Yemen needed an end to a dictatorship in the guise of a presidency. The revolution was inevitable – we as a people had endured corruption, poverty and unemployment for years and enough was enough," she explains.
After 13 months of protests, Saleh resigned and formally transferred power to his successor, marking the end of his 33-year rule. The Jasmine Revolution had bloomed and Tawakkol Kamran was the face the movement.
In 2014, circumstances were such that Tawakkol was forced to leave home and shift base to Turkey. She says it like it is: "It was because of the coup led by the ousted President Ali Saleh and the militia of Al-Houthi. They occupied the capital Sanaa as well as some of the governorates and started to attack the leadership of the revolution as revenge. Even today, Yemen continues to remain at war, both internally and in the regional context, sandwiched precariously between Saudi Arabia and United Arab Emirates on one side and Iran on the other."
Neither the internal tussle nor the proxy war being waged in her home country has deterred Tawakkol; it has only strengthened her resolve. She may have left Yemen physically, but her heart remains there and she is as committed as ever: "All those under the rule of the dictator, under the attack of extremism, those facing racism – regardless of their religion, regardless of their gender or colour, must be united. We know the battle well – the battle is for freedom, of freedom from tyrannies, freedom from the terrorists who depict religion in the false way. Islam is a religion of peace – it is not just for Muslims, it is for all humanity. Everyone must endeavour towards peace, work towards development. We will not attain peace or development with those who inflict tyranny, propagate extremism and those who encourage racism."
Tawakkol considers the role of women very important in this fight back. "When the voice of women is absent, the voice of justice is absent. When women are marginalized, it will lead to the marginalization of society. We need women to be everywhere, we need women to be part of the solution. Women must raise their voice against injustice, corruption, dictatorship, hatred and racism. A strong woman is undoubtedly the voice of her nation. Even if we encounter obstacles; when we raise our voice, our voice is heard, not just by our local communities but by the international communities. This has always been the case. Strong women mean strong societies."
She continues, "I am so, so proud of Malala and the work she does. I am so proud of Ahed Al Tamimi – she is my hero. She is fighting injustice and the Israeli occupation forces in a peaceful way. I believe in a peaceful fight. That doesn't mean I am against the right of people to defend themselves. I am committed to non-violence and that is exactly what Ahed is doing. Her issue is also our issue – it is the issue of all those struggling for sovereignty and against occupation. It is a shame for humanity that we are in the 21st century and there is still a country occupied by another."
Unlike Malala and Ahed, for Tawakkol there has been no one defining moment that powers her passion for being the change she wishes to see. "My family is highly educated and politically inclined. From a very young age, I had been aware of what was happening in my country, which in turn made me develop sensitivity to and ownership of the plight of my people. I knew I had to do something – the responsibility to play my part has been with me since I was a child. I was constantly asking myself, what can I do to help? My dream is to build Yemen, to make it strong with peace and rule of law – fulfilling all the human rights and values with prosperity."
What's in a name you ask? I say everything. Like the meaning of her name, Tawakkol is trusting in God's plan. Here's hoping she will be successful in her mission.
Dr. Azeem Ibrahim is a Research Professor for the Strategic Studies Institute, US Army War College. He has completed his PhD from the University of Cambridge and served as an International Security Fellow at the University of Oxford. He also sits on the board of the International Centre for the Study of Radicalization and Political Violence at the Department of War Studies at the Kings College, London University and was ranked as a Top Global Thinker by the European Think Tank in 2010 and a Young Leader of the World Economic Forum.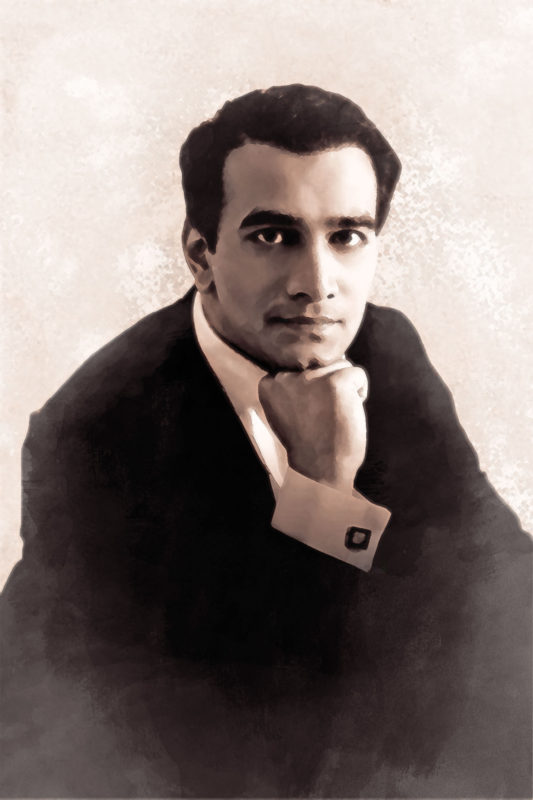 The sun was about to set and the sky had darkened to a deep ink blue. Between the conclusion of his session and his departure to a reception, I caught up with Dr. Azeem Ibrahim, author of "Radical Origins: Why We Are Losing The Battle Against Islamic Extremism – And How To Turn The Tide" and "The Rohingyas: Inside Myanmar's Hidden Genocide."
A research professor by profession, Dr. Ibrahim writes extensively about the Rohingyas. "Five years ago, I learnt that the Rohingya community is among the most persecuted minorities in the world. When I tried to find out more about them, I discovered that there was a real dearth of information which I found very surprising considering the scale of the issue – one in seven stateless people are of Rohingya origin."
The figures are shocking as is the international apathy to the plight of the community. "There are no campaigns nor celebrities endorsing the Rohingyas, so I wrote a number of op-eds and I decided to make a trip to the region. I visited Bangladesh and Myanmar where I was smuggled into refugee camps. I also visited Malaysia and Thailand to investigate some of the trafficking routes. My book, essentially the first and only one on the topic, is a result of my travels and my findings on route. It is my attempt to fill in the gap and correct some of the historical misunderstandings there are with regard to the Rohingyas," he says.
Dr. Ibrahim stresses that the purpose of the book is not a campaign. "I'm not trying to give a voice to anybody; I can only speak in my own voice. It is simply an academic book that I researched and put together in a bid to correct some of the gross misunderstandings regarding the community and to correct historical record. Just to give you an example, one of the main accusations against the community is that they are illegal immigrants who came from Bangladesh in the 1940s and 1950s and at the time, conjured the term Rohingya to give themselves an identity. So actually, that is one of the things that I tried to verify and the reality is that this is a complete falsity. I dug up documents from the Indian National Archive in New Delhi, some of them dating back to colonial times, to 1824 and 1826, that clearly show when the British did a census of the region, they mentioned the Rohingyas. Hence the idea that they created this term does not stand up to historical scrutiny."
Since the release of Dr. Ibrahim's book in 2016, the Rohingya crisis has exploded. "It was always my understanding that the Myanmar militia is preparing and gearing up for what they called a final solution to once and for all get the Rohingya out of their country. Sadly, the predictions of my book are coming to life. I don't believe this crisis is going to go away. It is my understanding and my belief that the Rohingya will more than likely remain in the refugee camps in Bangladesh and Bangladesh will simply have two options – either to keep them in those camps which will then become a breeding ground for radicalization and extremism or Bangladesh will have to absorb them into their own population. And absorbing one million people into one of the most densely populated and poorest countries in the world is going to pose a completely different challenge," he elaborates.
Azeem urges Pakistan to look inward and address the concerns of the Rohingya living in the ghettos of Karachi. "It is very easy to point fingers at others when it comes discrimination. The discrimination the Rohingya are facing in the ghettos in Karachi is very similar to the discrimination they are facing in Bangladesh or even Myanmar – the only difference is that the latter is committing mass atrocities against them. But in terms of denying their rights and treating them like third class citizens, in fact treating them as non-citizens, it is exactly the same. We have to be very careful professing any moral superiority when we are in fact part of the same problem."
Speaking of problems, Dr. Ibrahim has also written vociferously about radicalization and extremism and how the world is treating the symptoms of the problem and not the problem itself. "It is actually very evident in Pakistan. We have an increase in extremist Wahabi Salafist ideology which lays a kind of intellectual groundwork for many terrorist organizations and provides them with legitimization and to go on from that to violence is a very simple step, a very logical step."
Raising a mirror to the society in which we live, he adds: "When Pakistan was founded minorities made up 23 to 24 percent of the population and today that is down to 3 percent. What happened to all those minorities? There are only two explanations – the Muslims grew existentially in number which is unlikely or those minorities have been driven out. This is the symptom of a bigoted religious ideology and an extreme version of Islam which has hijacked the religion on a global scale and is perpetuating extremist positions of the otherization and alienation of all other religions and minorities. You have to recognize a problem to address it."