Peshawar native Zeb Khan left her ancestral city many years ago to live in some of the most beautiful cities of the world, eventually settling down in Nice, in the South of France. As the capital of the French Riviera, Nice is known for its elegance, charm and gorgeous views; yet despite the abundant beauty around her, for Zeb the pull of Peshawar remains ever strong – a longing for a place of warmth, comfort and love; a place that she will always call home. In an evocative trip down memory lane, she pens down some of her fondest memories of Peshawar, its culture, heritage and traditions.
"Where we love is home – home that our feet may leave but not our hearts."
The ache for home lives in all of us. You can be living in paradise and still miss home. I have been fortunate to have travelled a lot, seen beautiful places and lived in lovely houses all over the world but home is where our story begins. No matter how small a city or dusty or crowded Peshawar is, to me it will always be home sweet home. Every time my plane lands in that city, my heart flutters with happiness and every time I leave, my eyes brim with love of my family and friends, carrying with me fond memories until I return the next time.
Falling along the old Silk Road trade route, you can still spot Peshawar's old grandeur in now-decrepit taverns for travellers where they once sipped green tea and swapped tales of their travels, engaging in commerce and story-telling. This is how Peshawar's fabled Qissa Khwani Bazaar got its name. The inner city specialised in merchandise that was staple of the old Silk Road trade – silk, copper, spices, dry fruit. In time, the streets came to be known after the wares they specialised in.
Rudyard Kipling wrote
"When spring-time flushes the desert grass
Our kafilas wind through the Khyber Pass
Lean are the camels but fat the frails
Light are the purses but heavy the bales
As the snowbound trade of the North comes down
To the market-square of Peshawar town."
My childhood
Every Eid we used to go to my paternal grandfather's house in Charsadda village. It was about an hour or so away from Peshawar. I so vividly remember a homemade swing in the middle of the open courtyard. It was basically a pole with several ropes hanging from the top part that was moveable. The idea was for two to six kids to hold on to those ropes separately and run around the pole as fast as they could. That way we would be "flying" in the air with both our feet off the ground; when we slowed down we would lower our feet and run again to gain speed. It was good exercise and a lot of fun. The local kids were much better at it and would laugh at us city kids while we clumsily tried to get a hang of it. Childhoods!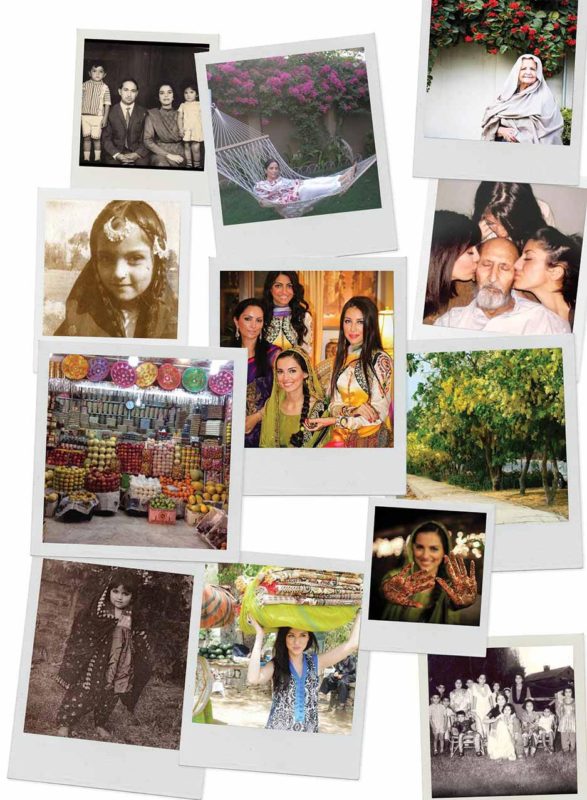 One of the other highlights of our trip would be to visit the village "garai" where gur (jaggery) was made. People from the North like to use gur (for several purposes) – plain or with different dried nuts mixed in it called masalaydar gur. The man who would be making gur – in a huge flat pan over a high fire in a little mud house – would hand us each a short piece of sugarcane dipped with the fresh gur, the most delicious sweet that I had ever had. It would be warm and soft and, most of all, so fresh! I remember years later taking my kids to revel in that experience. I can't forget the fascination on their faces when they saw "candy" being made.
What I miss most about my home city
Like many other prominent families, my maternal grandparents had moved to the city from their nearby village decades before I was born. I miss going to my grandmother's home in the heart of the old city every Sunday (holiday) when we used to live in Peshawar in the early 70's. It was not so crowded then. She had a lovely house with a fountain in the centre of an open courtyard, coloured stained glass windows, very high ceilings and a huge carved wooden main door with a little hujra outside for the menfolk. All my uncles and aunts and their families would get together to catch up and most of all to enjoy the sumptuous lunch that would be prepared by my grandmother with a lot of love and effort in her huge kitchen on burning wood. There would be several dishes but the one dish all of us thoroughly enjoyed devouring was called shola (spicy khichri) – rice cooked with meat and spices garnished with pure hot ghee and fried crisp onions served with yogurt, salad and pickles. A meal would always end with a big pot of green tea. Always. My grandmother's was the best. My mother is also known for making it quite well. Me, I try…
I miss so many things about Peshawar every day. Those family get-togethers on Eid… living abroad for so many years that opportunity hardly arises now, alas. The fragrance of orange blossoms in the air in spring; the smell of wet earth when it starts to rain. I smile when I smell orange blossoms here in France… takes me back to my happy childhood. Every time.
And, of course, the fresh chapli kebabs and naans from the local tandoor! Yummy!
What people may not know about Peshawar and Pakhtuns
Us Pakhtuns are a key ethnic group in Peshawar, intermingling with the city's culture for centuries – and often setting the city's underlying cultural norms.
Many are unaware that the 2,000 year-old Grand Trunk Road – started by Emperor Chandrakanta Maurya, and eventually finished by Sher Shah Suri – starts in Calcutta and flows all the way through to Peshawar before proceeding on to Kabul. Rudyard Kipling described GT Road thus: "Look. Look again!" A river of life for 1,500 kms unlike any that exists anywhere else in the world.
And of course, Peshawar equals Pakhtuns! A Pakhtun is delighted and honoured to receive guests. The simplicity, generosity and warmth with which a Pakhtun welcomes their guests is unmatched. Hosting guests with warm hospitality is considered a sacred duty for Pakhtuns, taking immense pleasure in preparing delicious meals. Us Pakhtuns welcome our guests with traditional greetings like "pa khair raghlay", "starray mashay", "her kala ra shai", "jor takra" –  "welcome", "may you not be tired", "may you come often" and "hope you are well, hale and hearty." When the guest leaves he or she is bade farewell with these words, "pa makha day kha" (may your journey/path be good and safe).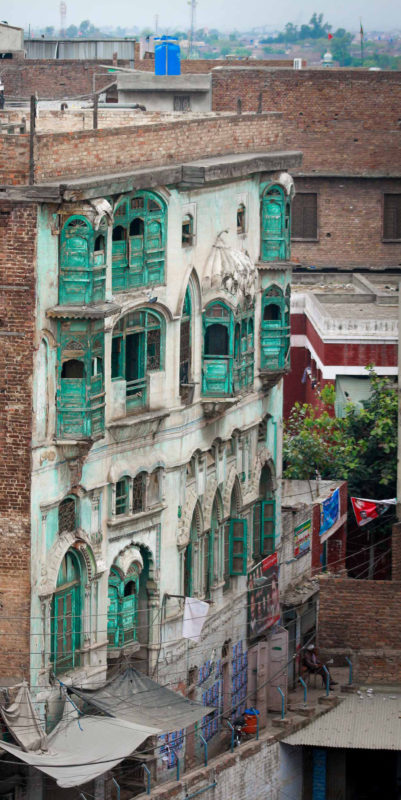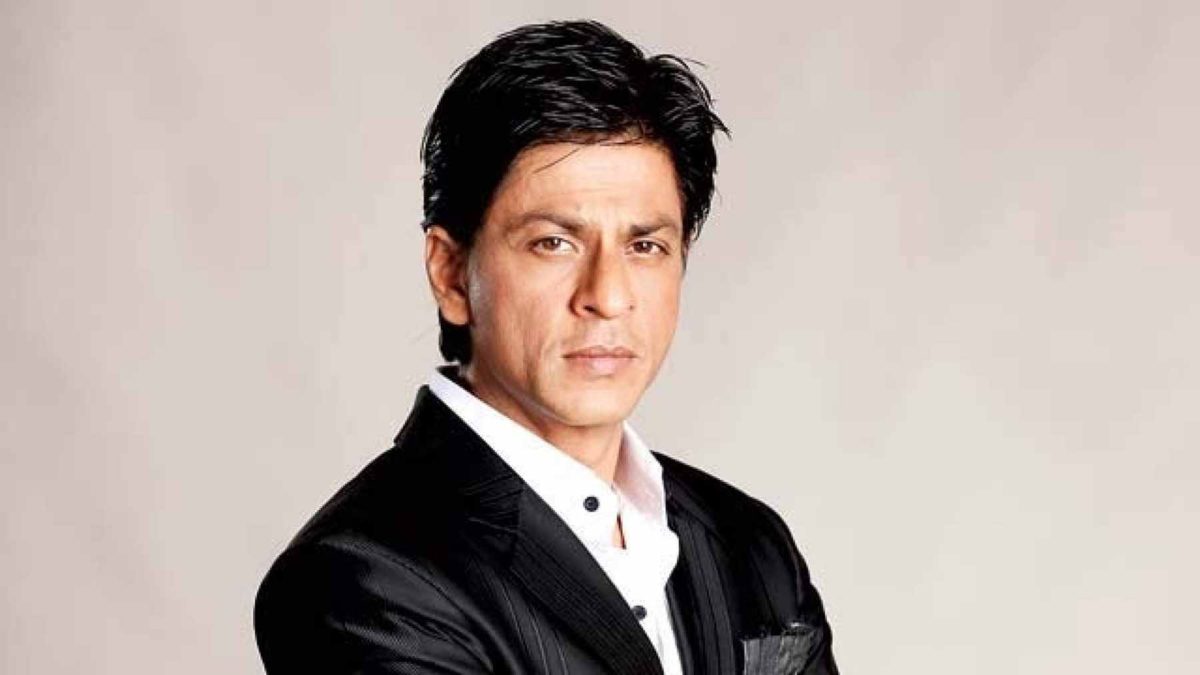 A fun fact that the people of Peshawar feel somewhat pleased about is that Indian film actor Dilip Kumar was born in Qissa Khwani Bazaar. Actor Shah Rukh Khan's family still lives in the area. The famed actor Raj Kapoor was born in Peshawar.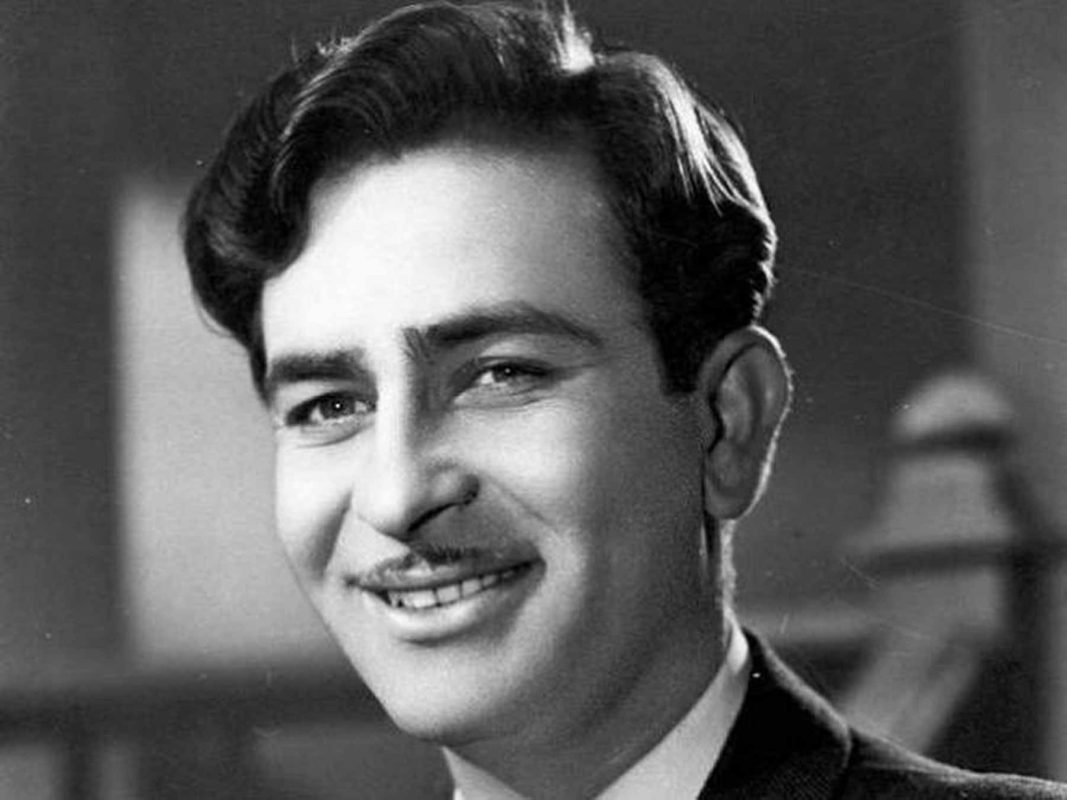 Introducing Peshawar to my children
When my three daughters were young and were growing up in other parts of the world, we used to take them to Peshawar to visit their grandparents and other family members every year. What a wonderful time they all had, running around wide-eyed… and forever clinging to their Babajaan and Nano – their Nano's chicken rice forever beckoning. Staying in touch with your roots is so fundamentally important.
I know they carry deep in their hearts precious memories of Peshawar and the love they received unfailingly. They got every single one of their little wishes fulfilled – there was even a mini zoo put up for them in my Babajaan's backyard with various local and imported chicken (big German ones!), rabbits, goats, birds, cats, sheep, chicks and last but not the least, a little donkey for them to ride!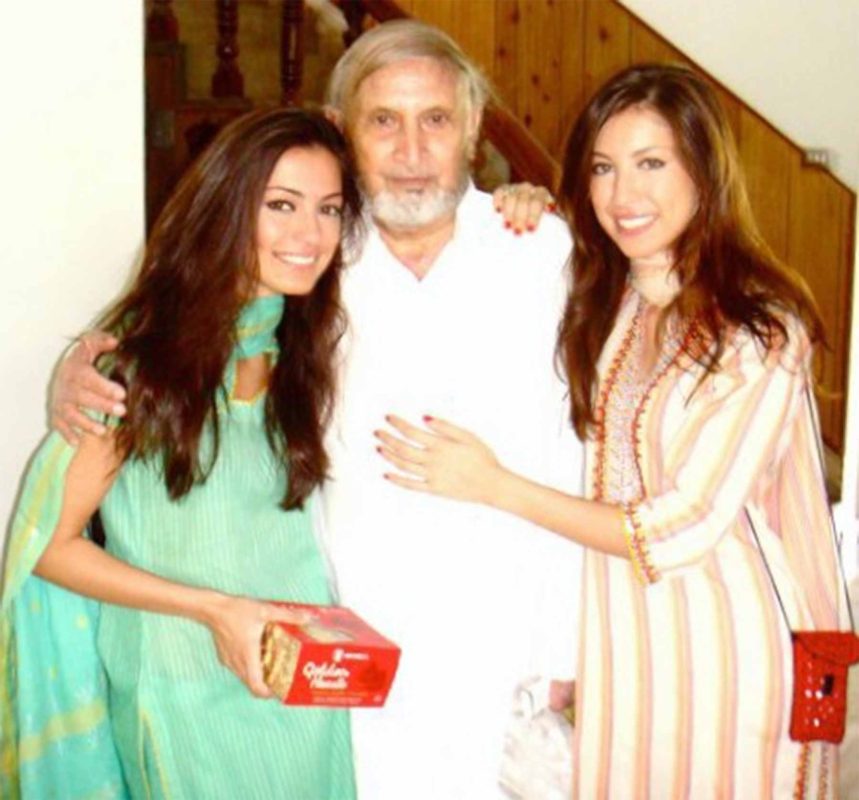 Today, they are all elegant young ladies building a life for themselves in three corners of the US. Two of my daughters are married now; all three juggling their lives, careers, families… They anxiously wait to take time off from their busy lives to fly to Peshawar – especially to show their husbands around. The periodicity of their visits has reduced somewhat – but the love abounds.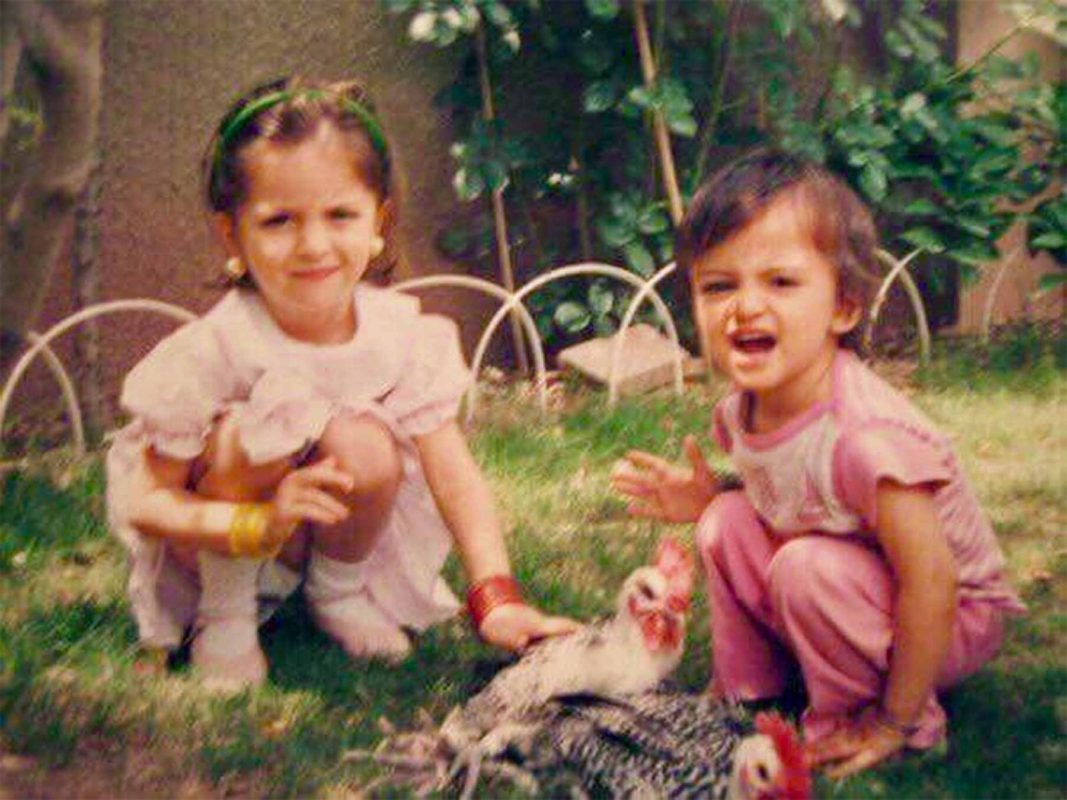 I try to visit every year to see my family and dear friends. My mother waits for my March visits and I to be back in her cajoling care. March is the time for orange blossoms in Peshawar.
Witnessing a change
Peshawar has been continuously developing and growing over the years. The old city, in inner-Peshawar, where many historic monuments and bazaars exited, used to be a walled city and was surrounded by several main gates that served as the main entry points into the city. The gates would be closed at night for security. With Peshawar's growth, these ancient gates are no longer in use.
Population growth has led to some congestion, leading to traffic issues at times. But, that larger population has also contributed to additional schools, universities and hospitals. Newer residential areas are springing up beyond the somewhat crowed centre. The BRT (Bus Rapid Transit) that is currently under construction will definitely improve the traffic situation. Life certainly appears to have modernized, with newer facilities of entertainment, international food chains and new availability of even designer brands. In the past I remember we had to go to the nearest big city Islamabad to enjoy certain kinds of shopping and food. No longer.
The local music scene is surely gaining popularity. Singers and bands like Khumariyaan, Zeb & Haniya, Gul Panra and more are doing wonders for Pashto music.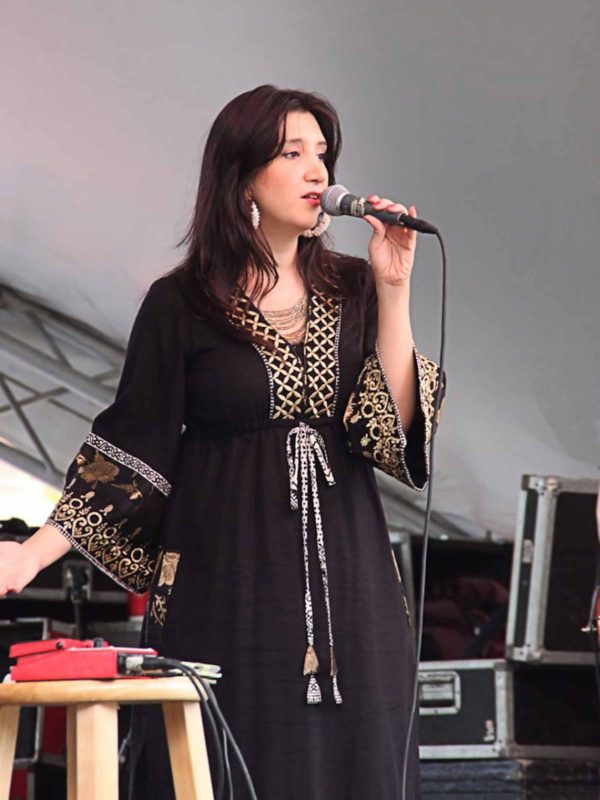 The Pakhtun values I want to pass on to my children
"For you, a thousand times over": The Kite Runner.
Brave yet humble, a Pakhtun is deeply respectful and kind. His integrity is beyond question. His sense of dignified hospitality can't be beat.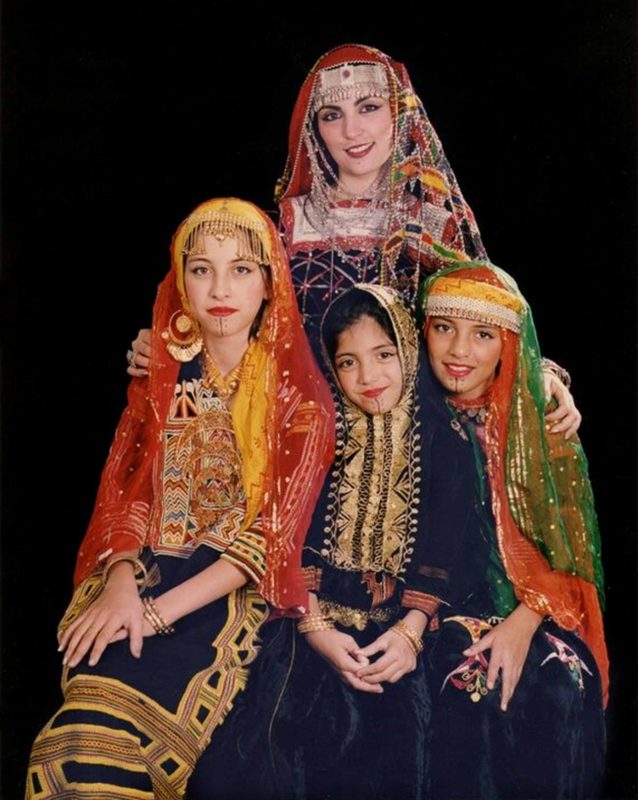 My daughters are true Pakhtuns, though now with accented-Pashto. I smile when their green/hazel eyes flicker at injustice. They are unafraid to take a stance for the positive. I feel eternally grateful when I witness their strengths in defying so many daily adversities. I feel equally proud watching them spread the Pakhtun vibration in different cultures – unafraid, respectful, strong.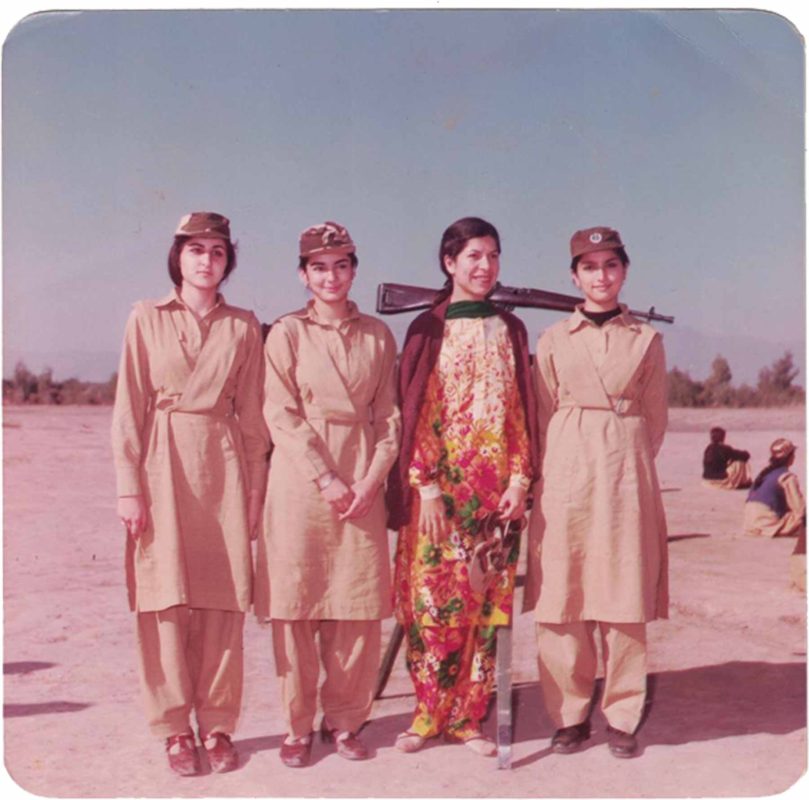 Peshawar's hidden gems
Qila Bala Hesar – the imposing fort and ramparts are a must-see. It still appears to monitor movement along the Grand Trunk Road. Babur built this fort in 1526 after he captured Peshawar, it was later rebuilt by the British. It is now the headquarters of the Frontier Corps.
Amongst those streets is the Bazaar-e-Misgaran, the street of copper sellers, once a major draw for tourists and traders seeking the prized brass and bronze ware immaculately crafted by smiths who have lived and worked in Misgaran for generations. Some of the old shops are still there.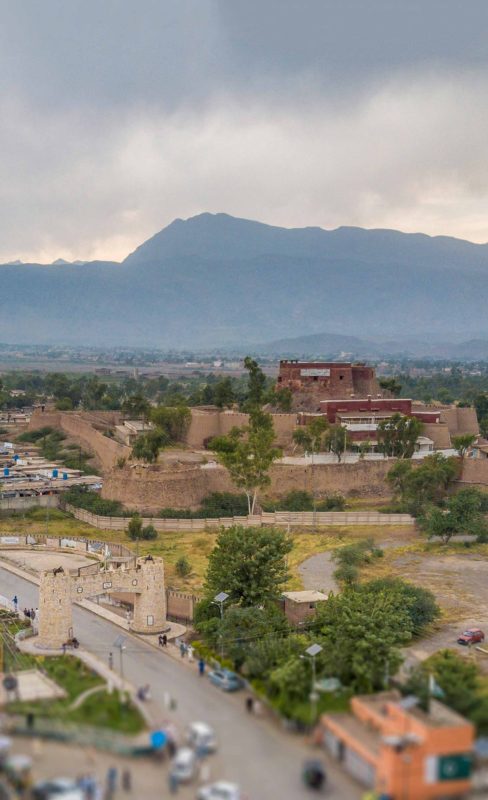 Local cuisine
Chapli kebabs, karahi tikkas from Namak Mandi or Charsi Tikka, the freshly baked naans from the local tandoors and the green tea are some of my lifelong favourite local dishes.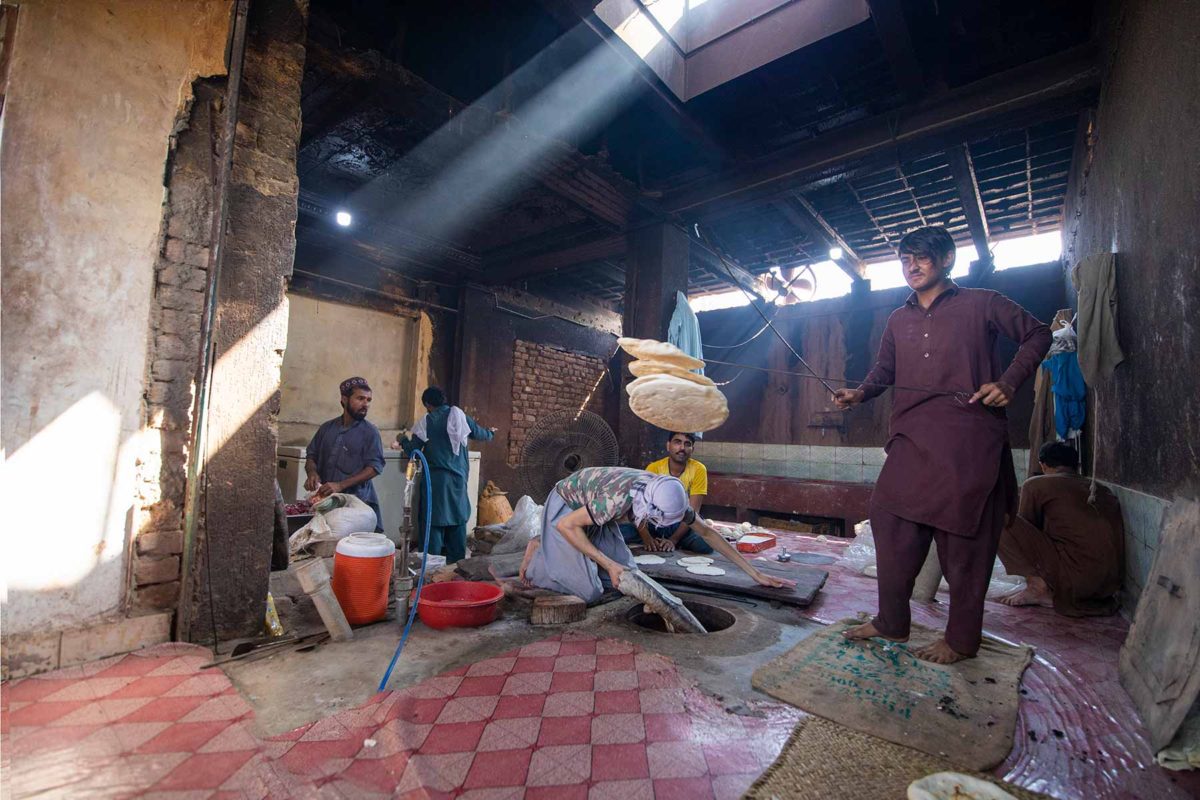 And of course, shola (spicy khichri) continues to be a firm favourite in the family. Also, a summer drink prepared by my aunt with gur, lemon and ice is an unforgettable taste and pleasure from my childhood I dream of on summer nights.
Peshawar's best buys
Once upon a time Peshawar was known for its Koochi Bazaar where women loved to go shopping for all kinds of unstitched dress materials. It was an adventure for me to choose cloth for my to-be tailored dresses. Parts of that market still exist. It is such a joy still meandering through those tiny lanes.
Peshawar is famous for Afghan carpets, semi precious stones, Peshawri chappals and copper utensils (there is an entire market devoted to this in the old city).
People from all over love to visit Bara Bazaar – a market on the outskirts of Peshawar where all kinds of imported household goods including toiletries, crockery and electronics are sold at a fair price.
I had a pair of Peshawari chappals custom made for me on my last visit by my local cobbler. They are extremely comfortable and look quite chic when I wear them walking around in France – even though I say so!
And, there are these crispy, deep-fried rice flour biscuits (amrassas) available at a particular sweet shop that I can't have enough of.