With a career spanning almost three decades, couturier par excellence Shamaeel Ansari has not only served as one of the pioneers of the fashion industry but also blazed a trail when it comes to translating historical influences into fashion. Her unmatchable and opulent aesthetic, in fact, pays ode to her rich lineage as a descendant of the mighty Tipu Sultan. In an exclusive for DESTINATIONS, the internationally acclaimed designer shows us around her luxurious Karachi house while presenting a retrospective of her illustrious career.
Cool, calm, and composed – celebrated fashion designer Shamaeel Ansari recently invited me in to her secluded universe of luxury, history, and fashion. Over the past 28 years, Shamaeel has established herself as a couturier with an unmatchable and luxurious signature, her pieces an ode to various historical influences ranging from Persian to Mughal. Known to shy away from media attention, it was something of a coup to be given a private tour of her home. Located in the heart of Clifton, it pays tribute to every aspect of the designer's persona, each accent exuding an air of opulence.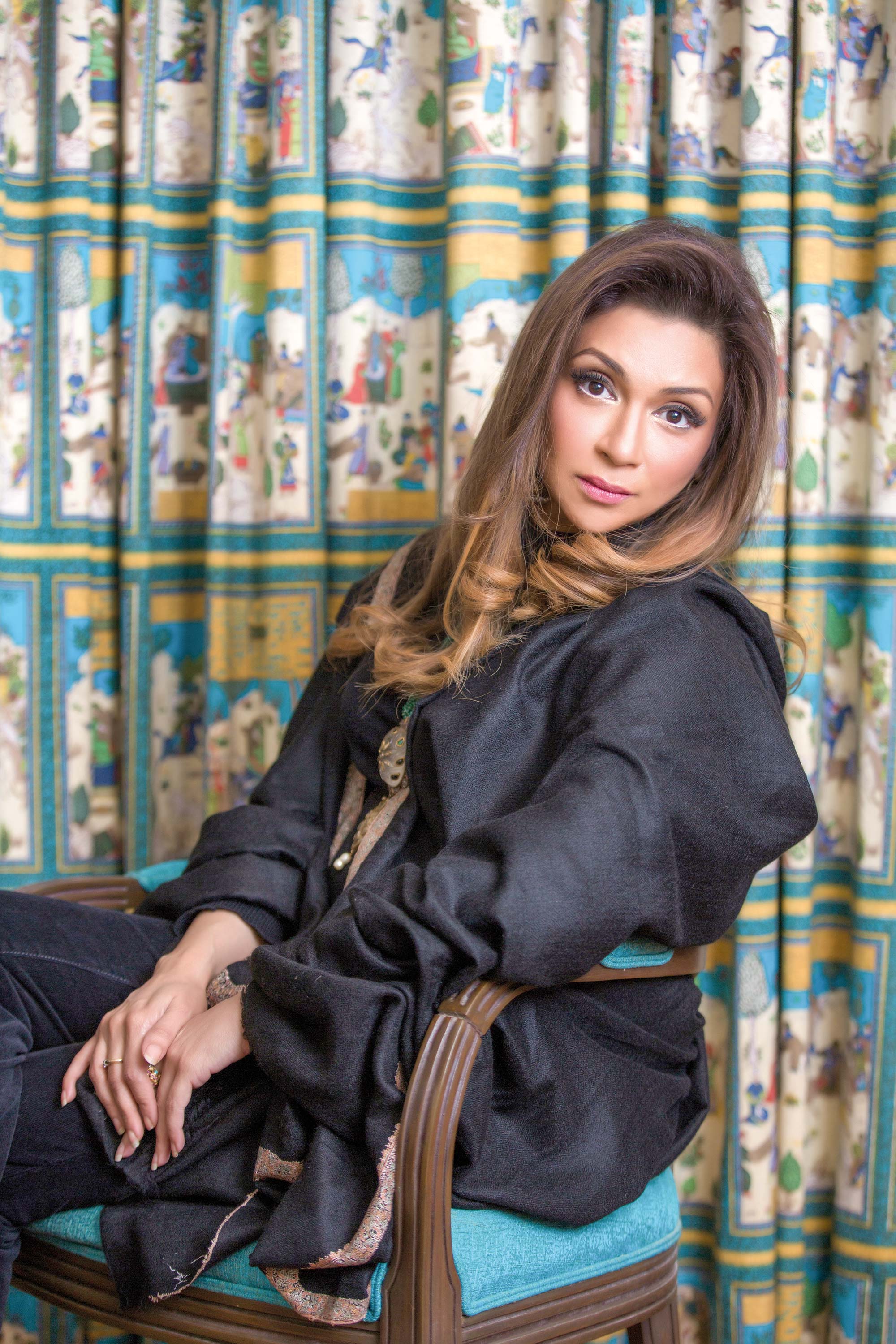 It is rare to meet someone whose aura of grandeur feels as organic as that of Shamaeel. Like a true blue-blood, she naturally attracts respect and admiration and a walk along the corridors of her stately home explains why that's so. Portraits of accomplished ancestors adorn the walls, including that of Tipu Sultan, their faces warming the private space and serving as a constant reminder of her role as heir to a diverse and rich family history. It's no wonder that the designer has time and again stood apart in her choice to take historical inspiration and transform it into eclectic fashion. Shamaeel Ansari grew up in the fashion industry and the fashion industry grew because of her
Who were the design forces behind your home?
The late Habib Fida Ali and my mother worked together to design my home.
What are some of the influences that have shaped the décor of your space?
My house is very me. Just like my fashion is very me. I am into Mughal art and I printed my drawing room curtains with miniature designs myself. I like rich, royal colours hence the turquoise, golds and jewel tones that you see around you. I am into Ottoman-inspired pottery and crafts that you see in various locations around the house. I think my taste merges with my mother's; she would go to art galleries such as Sotheby's and pick up pieces for the house. Additionally, my mother is a connoisseur of carpets, so we have a great collection of Persian carpets. My home pays tribute to history – in different pieces, textures and accents.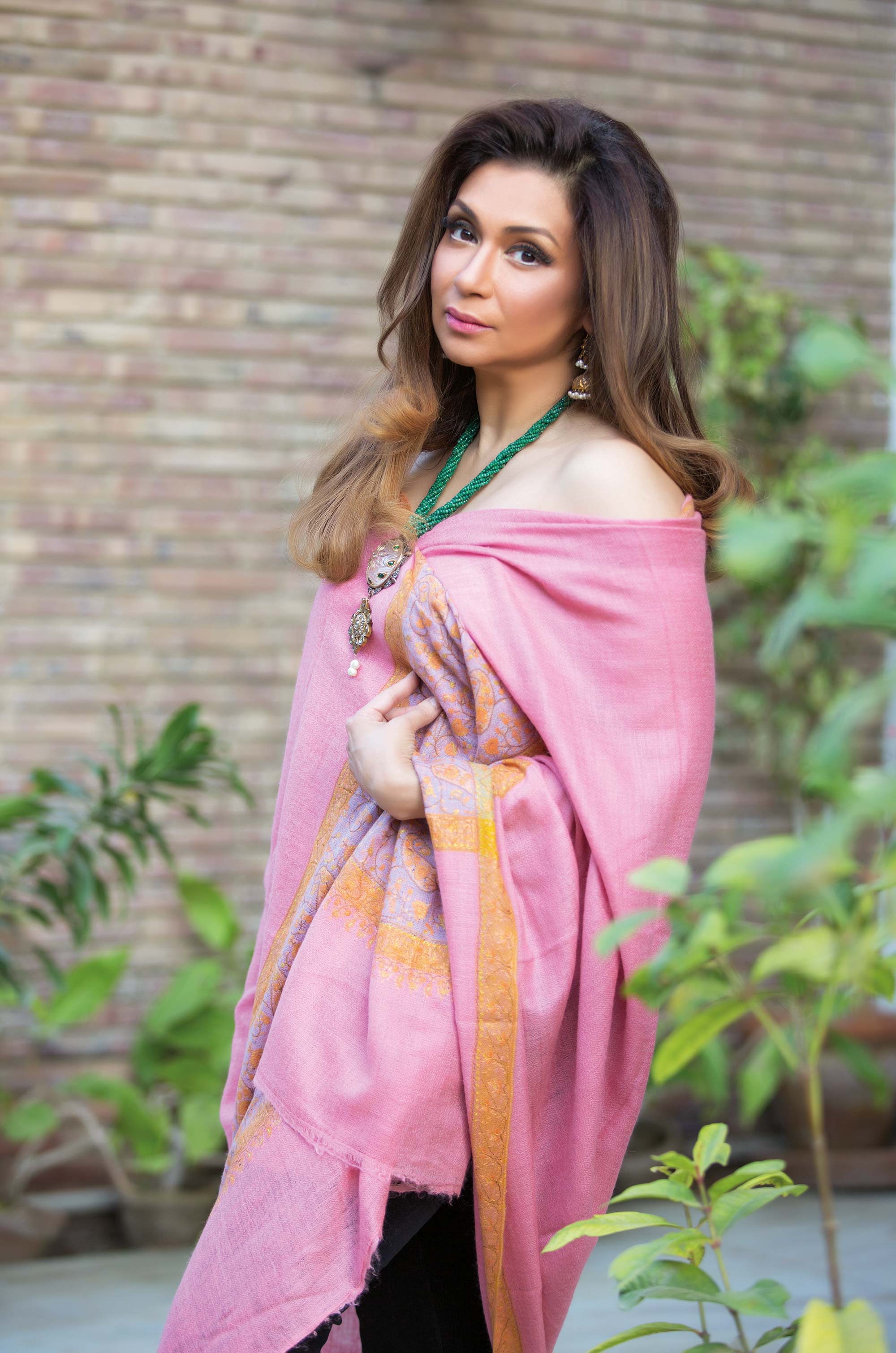 What role do your surroundings play in your life as a designer/artist?
I tend to use all rooms in the house. I like to utilize all spaces and not feel restricted. For me, my home, my setting, my art, my creativity needs to coexist. My home and every corner in it is my living space.
Do you have a favourite accent or decoration piece in the house?
My favourite pieces in the house are my father's painting in my bedroom. A chartered accountant by profession, my father was also an excellent painter and his style is similar to that of Chugtai.
What or who has been a source of inspiration to you over the years?
My mother is the person who influenced me to take up fashion. She pioneered one of the first women's magazines in Pakistan in the 1970s called Henna Magazine. Qualified in journalism, she was the editor-in-chief and owned the publication.
As a child, I grew up accustomed to the workings of a magazine – photography, editorials and modelling. In fact I remember modelling for Tee Jays because my mother used to organize fashion shows. Still, fashion was not something I was particularly inclined towards; I was very camera-shy when I was young and had a very academic nature. As a child when I would go to England for holidays, I would end up at the V&A, studying costume or the history of cultures; or I would go to the British Museum to study archaeology and Egyptology. I was always interested in antiquity, history and the anthropology of cultures.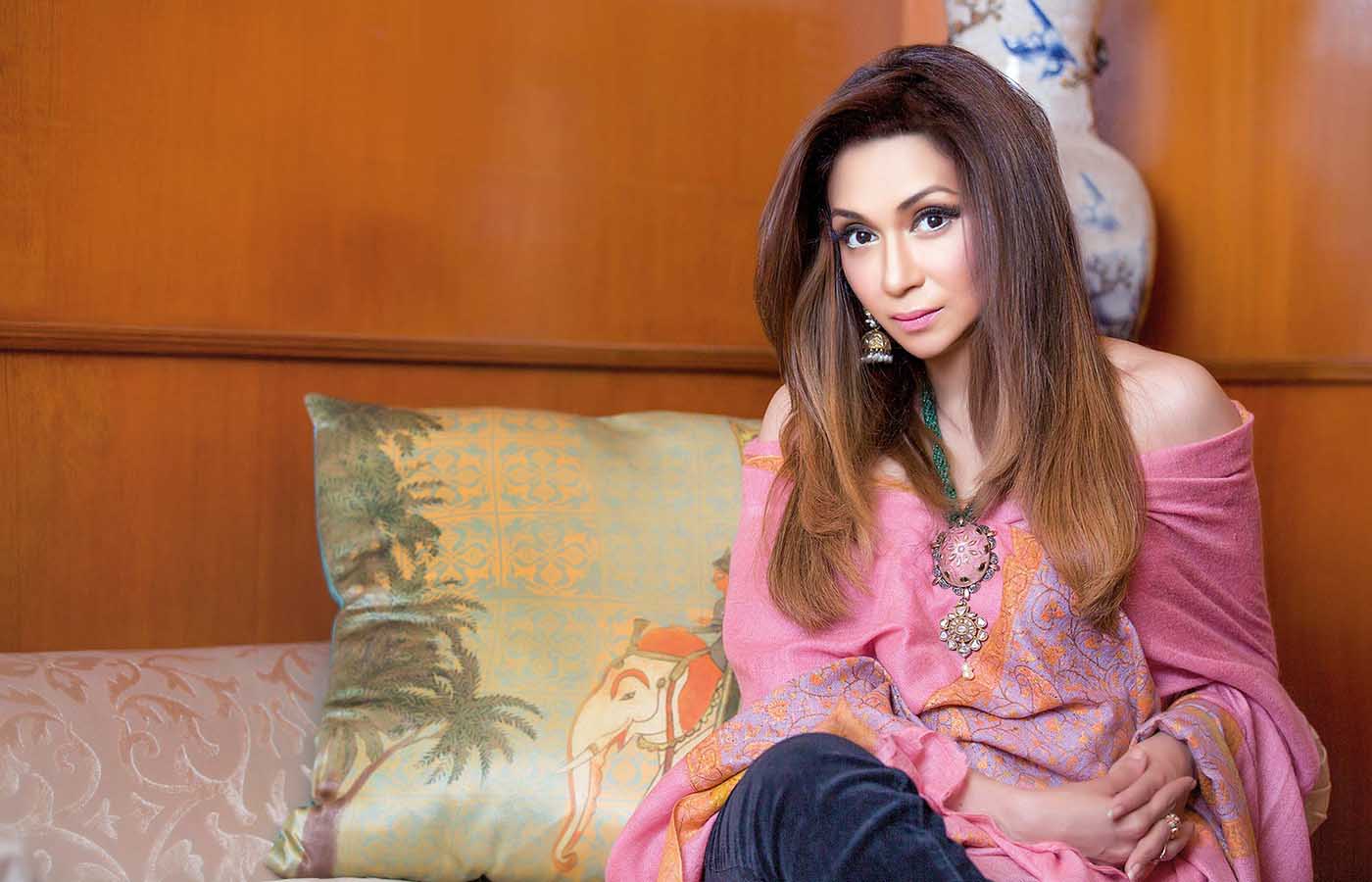 You've been a pioneering force in Pakistan's fashion industry; yet finance instead of fashion was your first profession of choice. Please elaborate on that.
I was a very astute, competitive student; focused on my grades and ambitious enough to go abroad and study. I transferred to UC Berkeley from Mill's College and chose to study business administration, eventually majoring in finance and minoring in corporate law. At that point I really did not have fashion on my mind; banking was the only thing I was really interested in. I was offered a job at Atlantic Rich Fields in California but I decided I wanted to move to Pakistan. I really wanted to come back and contribute to my country.
When did a career as a designer finally seem like a viable option?
Upon my return to Pakistan in the 80s, I was quite disillusioned by the environment in the banking world. I was killing time in London post-graduation when I decided to do a diploma in fashion and I was preparing a semi-collection. That's when I was approached by the Pakistani organizers of the Imran Khan Benefit Evening at the Café Royale to showcase my diploma collection. I agreed and received a fabulous response for those seven pieces. That's when I decided to put my passion together with my ambition. Everything just fell right into place because my heart felt its true calling.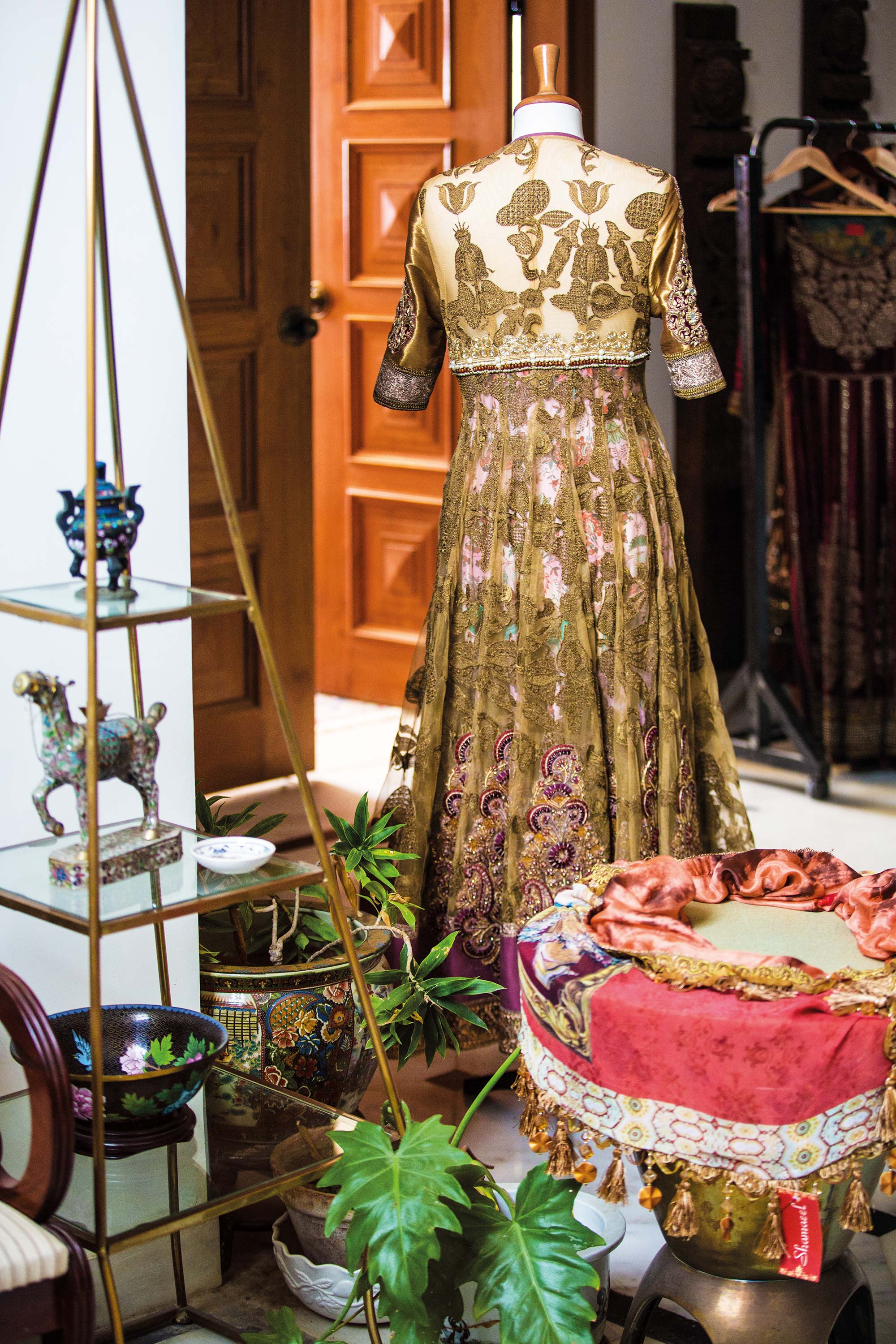 Back then, Pakistani fashion was just beginning to take shape as a proper industry. Looking back, how would you describe those times?
In those times, fashion was really nowhere in Pakistan. It wasn't even the beginning of Pakistani fashion – Mrs. Kazmi, Maheen Khan and Faiza Samee were the only notable names.
I think it was quite entrepreneurial and brave of me to venture into the industry in those times. I was only 20 (I graduated early!) but I think Berkeley was an environment that really built my confidence and refined my elocution abilities; I was smart and I was a great speaker. I had a coffee morning at my house and really, there was no turning back after that!
People loved my work. I think they enjoyed the energy with which I approached fashion. And because I was so passionate about history and my research was very extensive on various eras, mixed with my modern sensibility, I was able to bring in eclecticism to fashion in Pakistan. I started embroideries that were very Victorian, with a lot of pearl and mother-of-pearl work, as well as hints of zardozi. I fused eastern embroidery in a very western approach. I think that was the hallmark of my success.
Your fashion shows in Karachi, which you chose to hold at unique local landmarks, became the stuff of legends. What prompted you to move away from the conventional runway onto one that merged history and culture with style?
My collections are inspired by history and for my first show, I wanted a location which would do justice to the clothes. I was adamant that I did not want a show in a hotel. I decided on Hindu Gymkhana, even though at that time it was a run-down site that conservationists were battling to preserve. I wanted to be the first person to actually show it the way it should be showed – beautifully lit up as a property of antiquity. I battled through getting permission from the PWD and I opened my first collection at the iconic building, just as I had envisioned. I remember walking out onto the catwalk at the age of 20, and people's shock at seeing such a young designer!
I favoured location shows; in fact I was the sole designer that did location shows to begin with. Some people kept questioning the reasoning behind fashion shows off the generic ramp, but in my defence I stated that as a creative person, I was not going to follow any standard set by the West blindly. I was thus not bound and was able to create my own hallmark, my own
setting, a right that I always fought for.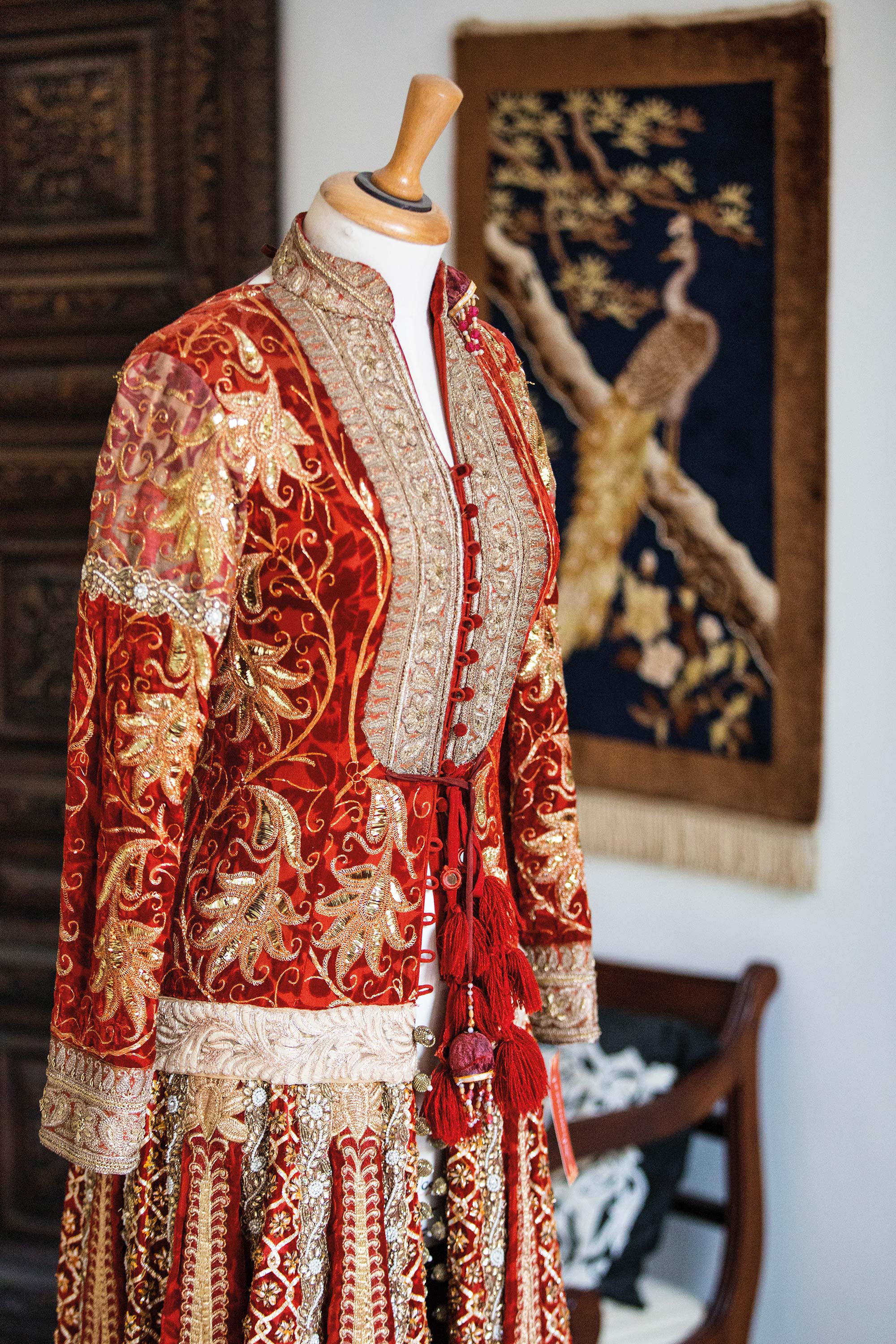 People still talk about the Orient Express show at Karachi City Railway Station as being one of the most memorable fashion shows to date…
For me the Orient has always been a source of pride and inspiration, whether it is the Chinese dynasties or Tzarist Russia; whether it is inspiration from places like Leningrad and Istanbul or the Ottoman Empire. I really wanted to push it to the limit, use all these inspirations and create an unparalleled show. Plus, I loved train journeys and I found old world train stations very romantic – there's something haunting about them, an element of mystique. I thought to myself – the Orient Express goes to all these countries, so I must have my show at a train station!
As a member of the Kidney Centre, I decided to use such a dynamic platform to raise funds for the cause. The audience was placed on either sides of the tracks and the ramp was handcrafted to replicate open-air, old school train bogies. We also got the oldest steam engine in Pakistan shunted from Kotri Barrage; that steam engine brought the models out. It was a performance! I really lived my dream that night because I made sure every single detail was perfectly executed. I asked actress Yasmeen Ismail to add theatrical elements to the choreography. We got very lucky when we stumbled upon a young model who was actually a ballerina and she agreed to open The Tzarist Russia Collection with a ballet dance as she from the train.
What is the mark of a great designer?
There's one thing I have enjoyed right from the beginning: I have always personally dealt with my client. That is why I feel that people still come to me; because I read a person and give them a piece that highlights their personality, a piece that they deserve. I do not believe in "fashion victims" – designers who jump on the trend bandwagon, irrespective of whether the trend compliments their clients' age, appearances or attitudes (case in point: the dhoti shalwar). I enjoy that personalized element of my work.
Furthermore, you can never copy a Shamaeel! In fact, they are becoming more and more difficult to replicate because they are so original. I use my mind as a blank canvas regardless of trends.
At the height of your career as a designer – with international shows under your belt, having introduced the concept of 'designer lawn' and even launching a line of bed linen – you wrapped up your business in Pakistan and for 8 years, pursued international avenues. What prompted that decision?
I don't know if it was the right thing to do (many people say it was absolutely the wrong thing). However, I was always inspired by growth and I felt I was stagnating in this country. I now regret it because I do not know where I would have been had I stayed at that same pace in the Pakistani fashion industry, seeing how it grew after I left. But at that time I wanted to experiment with foreign markets. I wrapped up my business and went to New York. I started approaching design companies there. I must have made 70 cold calls to various companies and was asked, "So you have never exported?!" I had worked with high-end fashion garments and showcased internationally in Turkey, Italy, India, etc. but had yet to export. Until the day I finally walked into Donna Karen. I had an introduction with the bed linen side of the company. I sent them my samples of high-end bed linens for Market Week and they loved it.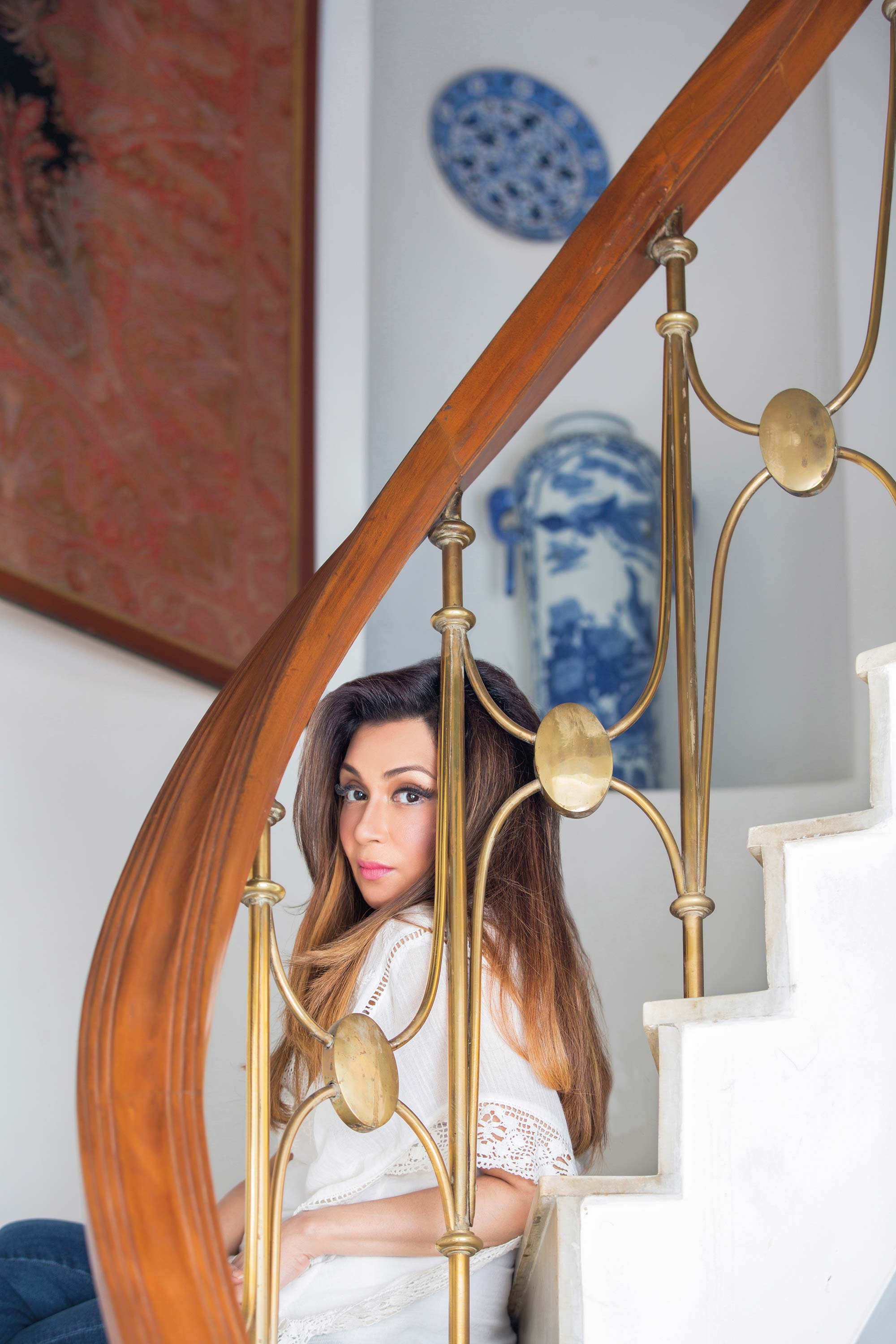 Shed light on the struggles of working as an entrepreneur in the competitive international market.
Donna Karen approved three of my products for bulk production, one of which was leather-based with domesticated animal fur on it. I bought that fur through vendors who came from Afghanistan. My first shipment left for the U.S. the day the Twin Towers came down! That was a nerve-wracking time for me.
The next twist came when the mazaar where my fur was coming from was bombed and destroyed. There was no access to it. So I applied for an extension on the shipment and took our team to Peshawar. The fur that we did manage to get was of a different colour. I decided to utilize the wastage from the shams, and printed thick booklets in which I wrote a story called "From Karakorum To Karen". I emailed Donna Karen the story and told them that I would ship the little booklets free because the product paid tribute to such rich heritage.
They accepted the shipment and personally requested to meet me to develop a business relationship. From there on, I worked with the company for two years. I developed a team of Indus Valley graduates to help me with this project, becoming the first employer of IVS students.
In hindsight, I have learnt that God puts you through trials in order for you to better yourself. Working internationally was great but over time it became a little overwhelming, especially with my son leaving for college, so I decided to come back to Pakistani fashion.
Favourite Travel Destination? 
Istanbul is my favourite city in the world! I have been there many times and have had the pleasure of working there as well. Some of our resham embroidery fabric, which is hand produced, is bought from Istanbul. I love Istanbul because within one city, I find elements of sensuality, spirituality, visual treat, history and modern art. Just this morning, I was Whatsapping my school friends about planning a trip to Turkey. I could use a girl's trip!