With only eight years more to go, we are fast approaching 2030, the designated deadline to achieve the United Nations Sustainable Development Goals (the SDGs). The SDGs focus on issues like climate change, education, equality and healthcare – major challenges for our world now and over the coming years. Traditional financing mechanisms, such as grants and overseas development aid, are proving insufficient to tackle these growing issues.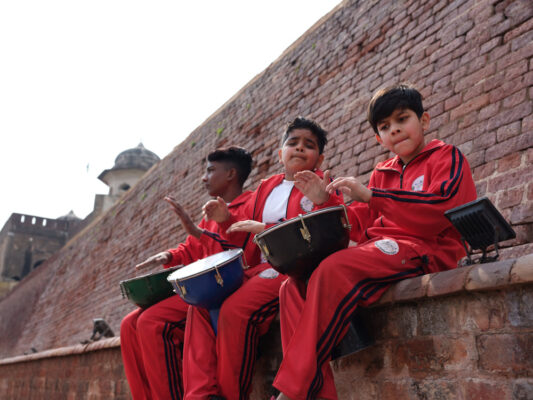 At DESTINATIONS, we are actively engaged in leading debates on environmental and societal topics. In collaboration with our partners at #Thinkfest, the country's leading academic literary festival, our aim is to move towards systemic change within our society.
As Pakistan's pioneering media company on sustainable tourism and travel, we have spearheaded the discussion on the importance of the SDGs. Our on-ground initiatives with our #SaafDestinations (CleanDestinations) campaign, we constantly challenge ourselves to raise the bar, hopefully inspiring others to join.
Join us as we celebrate our Destinations SDG heroes and highlight some of our preferred partnerships and championed causes!
Photography: MHM
Coordination: Syra Sheikh
Location: Lahore Fort
Special Thanks to: Kamran Lashari, Director General, WCLA
Aisha Khan, Deputy Director, Tourism & Culture, WCLA
Zerka Tahir, Founder, Communal Hub
Curious about these fantastic kids on our magazine cover? Here's the story!
Destinations has been unbelievably fortunate to be working closely with the local NGO Communal Hub for the rehabilitation of marginalized and neglected kids of Lahore. By keeping the Sustainable Development Goals of providing good health, quality education, and reducing inequalities central to this project, Destinations and Communal Hub are engaging the marginalized kids to bring them back to mainstream life.
Communal Hub is imparting education and vocational skills to these children. Along with the provision of education, Communal Hub is training kids for singing, playing instruments, and martial arts. It is our effort to set something right and we take immense pride in being part of this project. We have dedicated our magazine cover to celebrating these children