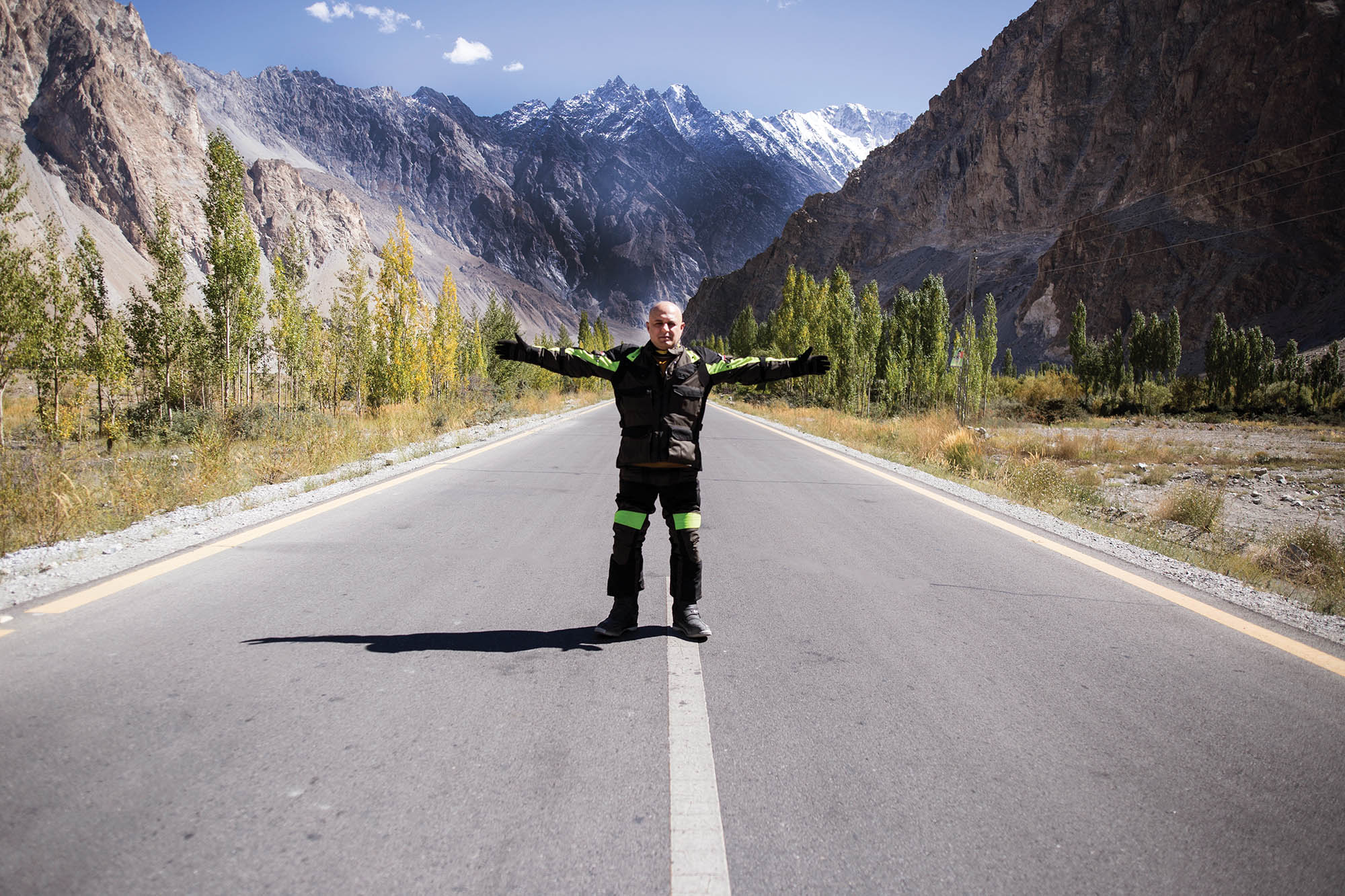 Passing through the majestic Karakoram mountains at a staggering 15,000 feet above sea level, a journey marked as much by treacherous turns as it is by awe-inspiring vistas – especially if one happens to be on a motorbike – this haunting verse by J.R.R Tolkein has a strangely reassuring effect.
At least that's what kept Ali Azmat focused during his recent 15-day motorbike adventure across Pakistan's north into the Chinese city of Kashgar. "This line kept popping in my head as I rode and it kept me single-minded enough to concentrate on roads where a tiny pebble under the wheelcan mean instant death," he discloses in an exclusive conversation with DESTINATIONS, anchored firmly at ground level in the safety of the home he shares with his wife and two young daughters.
For a generation that has grown up listening to Ali Azmat's music, he will always remain Pakistan's original rockstar, the man who gave us the iconic Jazba-e-Junoon and Sayonee. Never one to shy away from taking risks – whether in his professional and personal lives – Azmat's latest persona as a motorcycle enthusiast should come as no surprise to his legions of fans.
The journey began in 2011, when Azmat bought his first heavy bike, inspired in part by Ewan McGregor's Long Way Around, a travel documentary based on the actor's 3-month motorcycle trip around the world. "I thought to myself, here's a guy who's a movie star and has all the luxuries in the world; yet he's willing to step out of his comfort zone and embark on this crazy trip," reveals Azmat.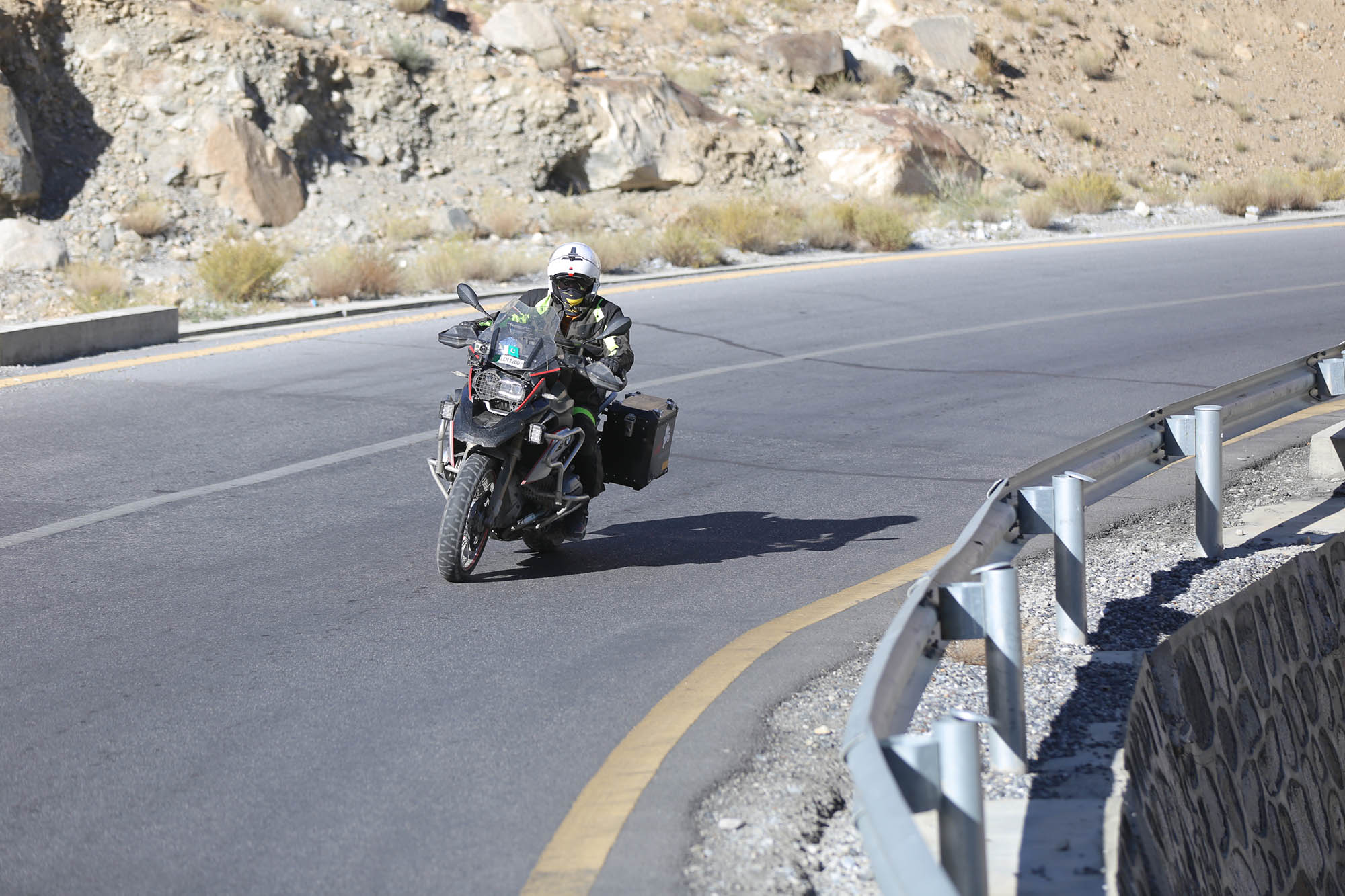 The seeds of an idea were sown and Azmat embarked on a solo ride from Lahore to Karachi, a 2-day trip averaging 600km of riding per day. Terming it one of the most exhilarating and liberating experiences of his life, the musician has, since then, traversed unknown terrains across the country.
"I've taken my bike to some of the remotest corners of Pakistan, camped outdoors, seen sights I never thought possible. The skyline near Pasni in Gwadar, for example, still haunts me inits eerie beauty, with its undulating sand dunes as high as buildings. I've reached the conclusion that this here is perhaps the best country in the world, with the best food, people and scenery. Go out and discover it for yourself."
This summer, Azmat amped up the adventure by undertaking his first international trip, along with a group of 4 other motorbike enthusiasts. Although the original plan of reaching the Pamir Mountains, referred to as "the roof of the world", via the Central Asian counties of Kyrgystan and Tajikistan didn't pan out due to visa delays, the entourage's journey along the ancient silk route was no less spectacular, culminating at the 2,000 year old Chinese city of Kashgar.
Read on as the rockstar-turned-travel enthusiast shares the highlights of the trip.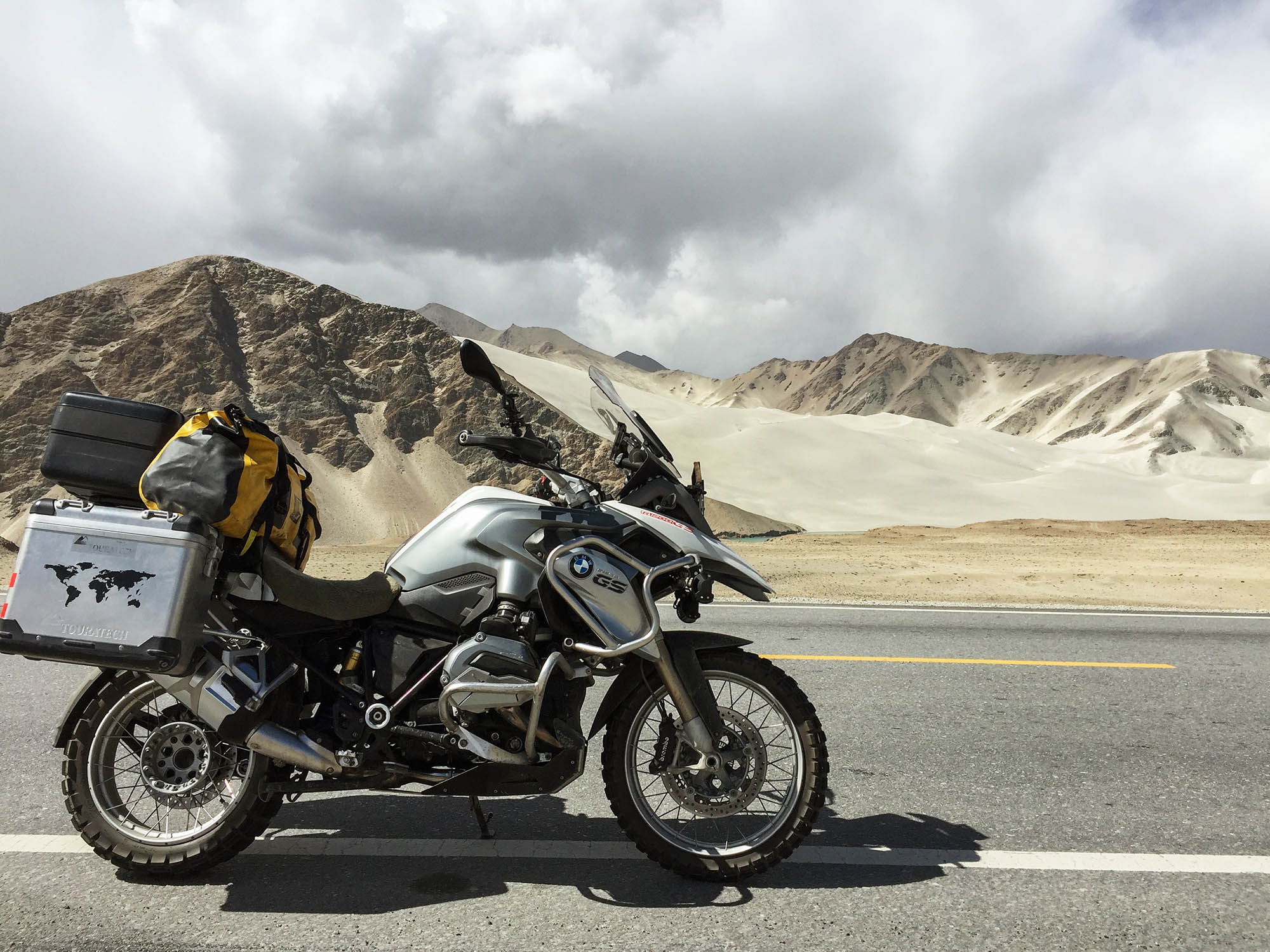 You began your journey in Lahore and ended it across the border in Kashgar.
Tell us about the route you took and the stops you made along the way. We left from Lahore and made our first stop after an 11-hour ride at Malakandi, just short of Naran. Then we rode onwards to Passu which took another 11 hours of non-stop biking. We stayed a night at Passu and the next day we crossed the border at Khunjerab and entered China through Tashkurgan. The next day, which was the 5th day of the trip, we arrived in Kashgar.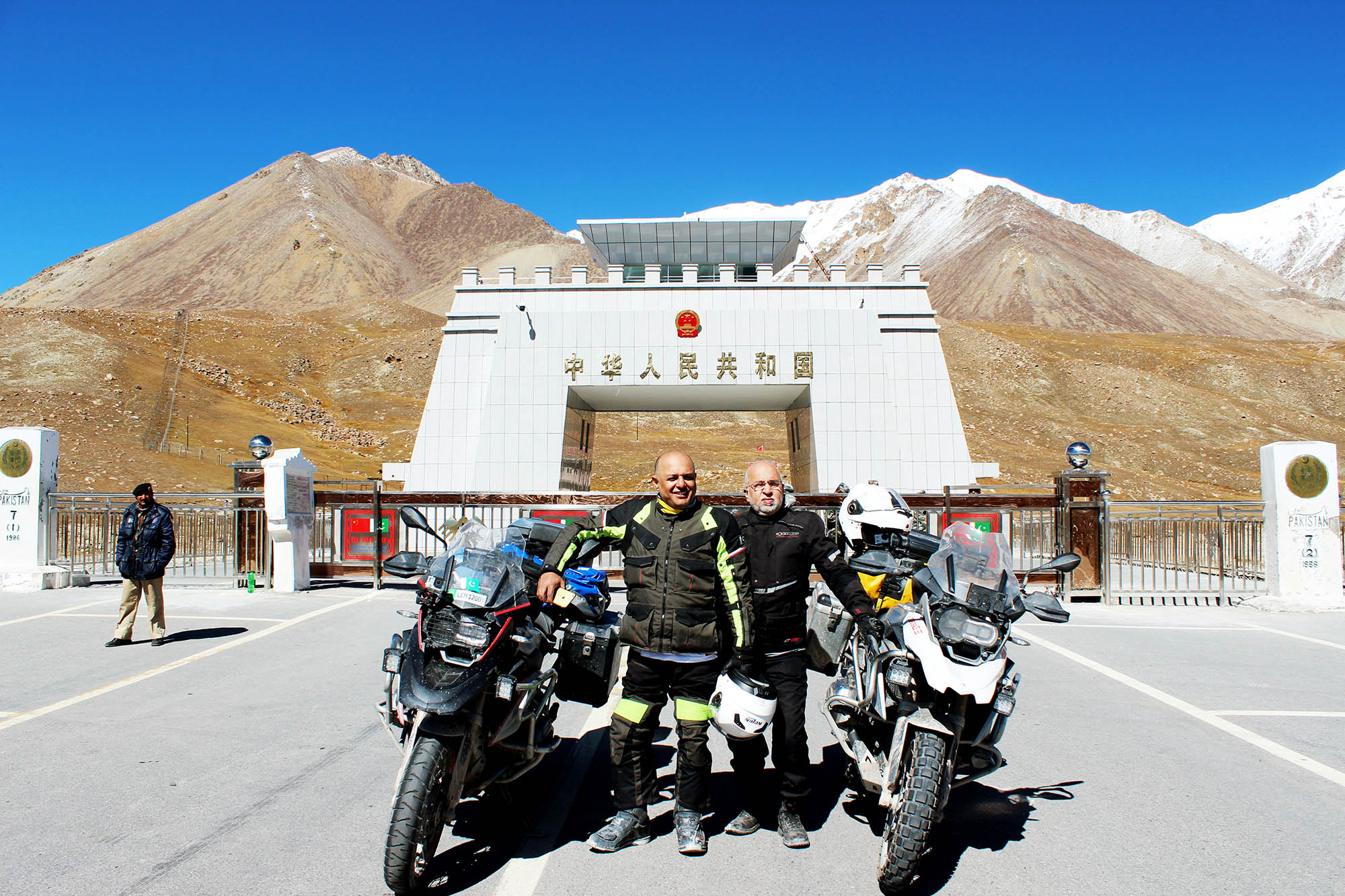 Does one have to be physically fit to undertake a trip like this?
I'm a very lazy person by nature. What do you expect… I'm a musician; I've never had to work a day in my life! Jokes aside, other than riding my bike regularly, I'm not physically active and I didn't really train for the journey beforehand. We were all kind of unfit and hence I think it's a good thing we didn't get to make it to the Pamirs. That would have been a very gruelling journey.
What was the most challenging aspect of the journey?
Acclimatizing yourself to the heights and learning to deal with altitude sickness. The constant change in altitude takes a toll on you physically as breathing becomes difficult due to the lack of oxygen. You're at 12,000 feet one day and the next day you're down to 10,000 feet and then back up again to 13,000 feet. It's fine as long as you're sitting on the bike, but the minute you get off, even walking becomes a task and a half. The heavy gear that you're wearing – the boots and the gloves – slow you down further. But simply said, we like riding and when you like something, it's not hard work.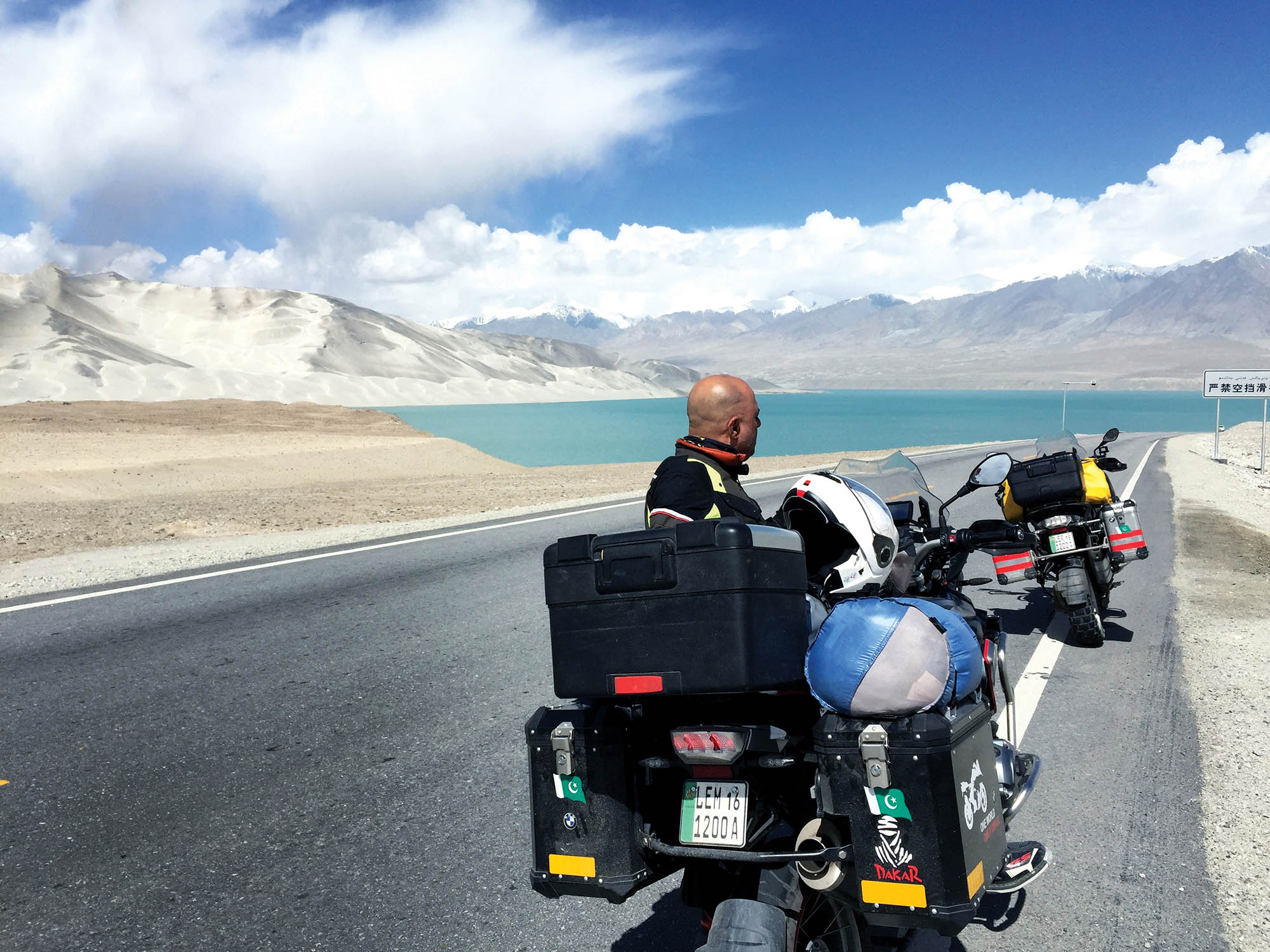 Share your favourite memory of the trip.
Crossing the border at Khunjerab, which, at 16,000 feet, is the highest paved international crossing in the world, was quite majestic. The symbolic gate at the border is quite a sight and once we crossed over to the Chinese side, the state-of-the-art machinery and equipment they had in use, blew us away.
You spent 4 days in the historic city of Kashgar. What were your impressions of the place?
It's a beautiful oasis city, and very different from Beijing or Shanghai which I have visited previously. The pace of life is more laidback and its past as an important trading town along the Silk Route is evident in its various historic monuments.
The women in Kashgar wear the most vibrant and festive clothing, even in their day-to-day lives and I found that very fascinating. Imagine being decked up in all your finery and working as a bank teller! The people are 90% Uygur Muslims and 10% Han Chinese. They loved our bikes and every time we stopped we'd get surrounded by locals wanting to take photos with the 'machines' as they called them. It was a refreshing change from this side of the border, where people wanted to take photos with me!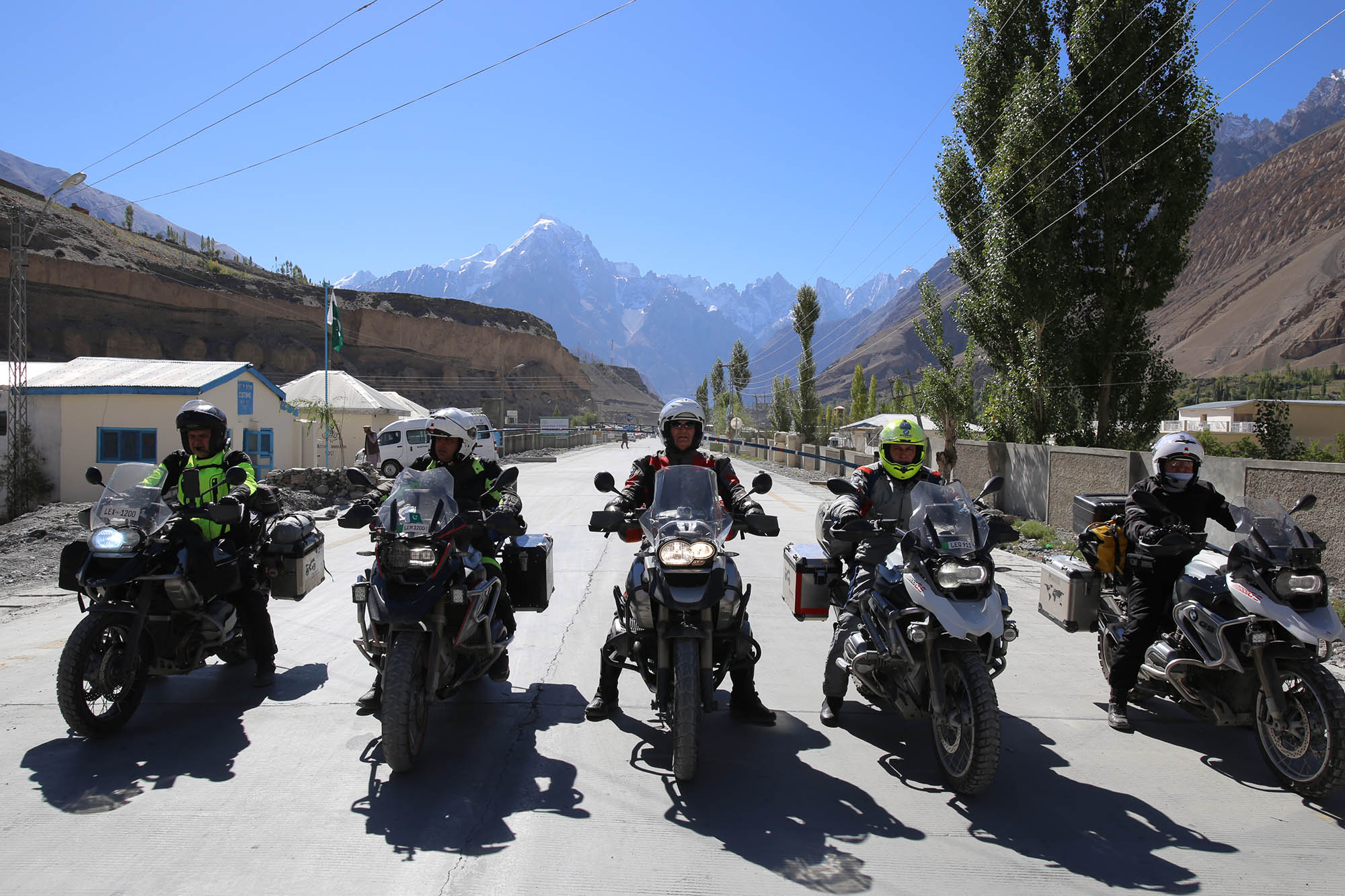 How was the food in Kashgar?
The Uygur cuisine is a lot like ours. They love their meat tikkas and their sheep kebabs; their yogurt and lassi. And the naans you find there are amazing, enough to sustain one for a few days. They made a great snack during our rides, as we'd pack them along and take a few bites whenever we felt our sugar levels dropping. I also loved the authentic Chinese cuisine. It was mostly vegetables such as cabbage and beans but cooked in the most flavourful manner.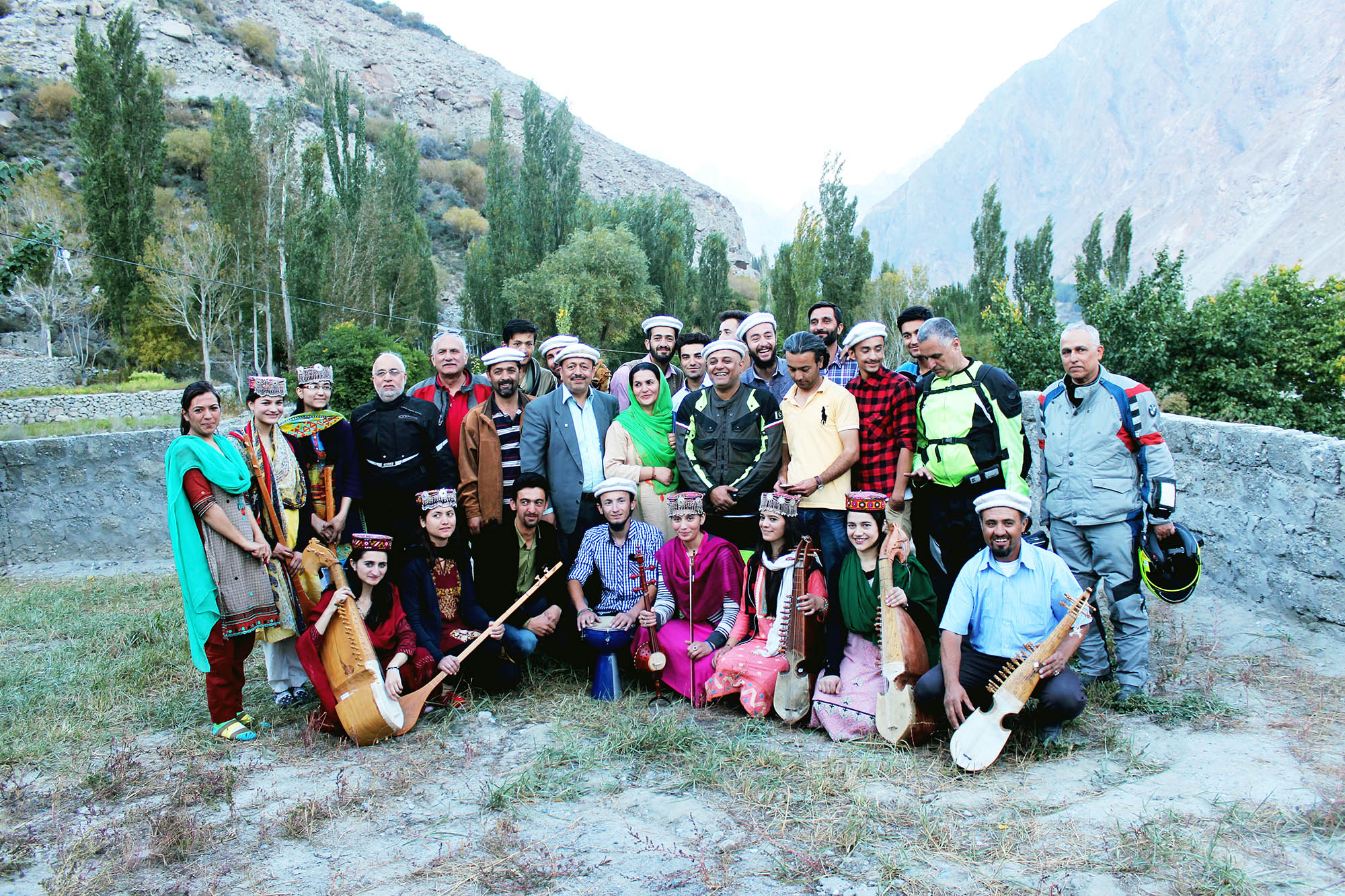 They say it's the people you meet along the way that make a trip truly memorable. Tell us about your encounters with the locals and those who left an impact.
On the way back to Lahore, we stopped at Gulmit in Upper Hunza. It's the most beautiful place on earth, with the most amazing people. They are not only good-looking and educated but also extremely chilled out. That's the only way to describe them. I was really impressed to visit the local music school there and to learn that half of the students were female. Everyone was singing and playing their instruments and it was an amazing experience to join in.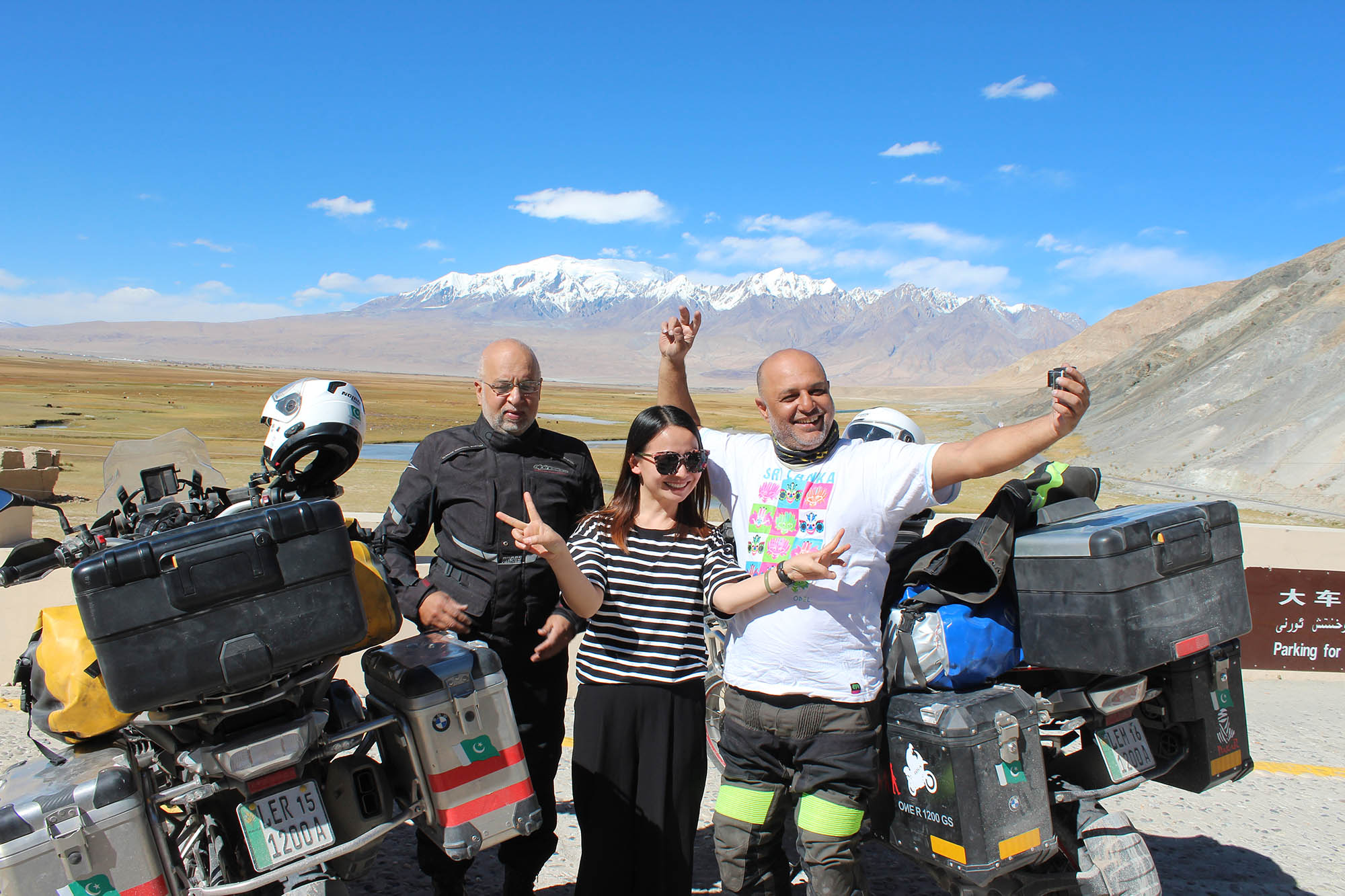 Do your travels inspire your music?
Sitting in these far off places, listening to local musicians, I found myself thinking of melodies during this trip. Modern music that we hear on a daily basis is tuned to 440 megahertz and that's what our ears have become accustomed to.Local musicians play at a completely different frequency and hence their melodies sound sweeter, more enticing. For my last few songs, I tried changing the tuning around and I hope to do it in the future also.
What's the most valuable lesson that you've learnt while travelling into unknown territory?
Make a point to stop and say hello to whomever you pass along the way, because you never know when a stranger's kindness will come in handy. I learnt my lesson through personal experience. A while ago, my gang and I were travelling from Swat to Dir on what can at best be described as a goat path. It was smack in the middle of a thick forest and our bikes had fallen down. Two local guys passed us and when we said hello, they stopped to help us. We shared our water and biscuits with them and they ended up guiding us till the end of the journey, even helping us carry our heavy bikes across a glacier. At one point, I was about to pass out from a lack of water and one of the men reached inside the glacier and handed me a block of ice. Without their assistance, we might not have made it to the other side in one piece.
For those who want to follow in your footsteps, what would be the ideal first trip?
Pakistan is a motorcyclist's dream so you can literally get up and go to any sort of place you want. We have 1,200 kilometers of beaches, we have deserts, we have spectacular mountain ranges. There are fields of cotton and orange trees in Punjab, apricots and apples up North and cherries in Balochistan. The terrain keeps changing and the beauty is varied. Get up and go; just don't overthink it.