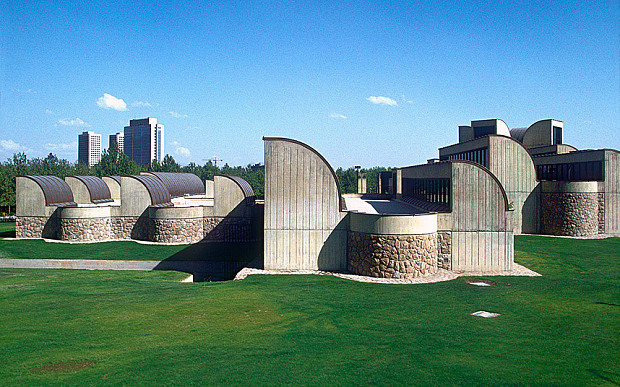 It is perhaps the greatest, not to mention the biggest, collection of modern western art outside Europe and North America, featuring the works of Claude Monet, Vincent Van Gough, Pablo Picasso, Andy Warhol, Alberto Giacometti and Wassily Kandinsky amongst others.
The art, now worth billions, was collected by the progressive Empress Farah Pahlavi in the 1970s, as the Shah sought to modernise the country. Following the Iranian Revolution in 1979, everything western instantly turned toxic as the Ayatollah railed against "westoxifcation".
The museum safeguarded its western collection by locking it up in a basement vault as revolutionary mobs staged violent protest in the streets of Iran. It wasn't until 1999, twenty years after the revolution, that the Museum had its first post-revolution western show – a pop art exhibit featuring works by Hockney, Lichtenstein and Warhol among others.
Given the deeply conservative nature of Iranian society, a lot of of the artwork is still off limits to the public, including pieces, mostly nude, by Pablo Picasso, Edvard Munch and Pierre-Auguste Renoir.
As the country now moves towards reengaging with the world after years of sanctions, the museum has staged major exhibitions showcasing western art alongside the work of Iranian artists.