Shortly after I interview Ayeshah Alam, Texas is hit by a massive hurricane. Houston, the city where she lives, is drowning in the impact of Hurricane Harvey. I watch it thousands of miles away on the other side of the pond in London, astonished, worried. But if there is anyone who can take care of herself it is Ayeshah Alam Khan. She laughs it off when I call her and informs me that her valiant Pathan husband was silly enough to brave the torrents and get stranded. Ayeshah stayed put at home and watched movies on television.
I remember many moons ago when she walked into my office clutching a portfolio of early work. At that time she was particularly gamine looking. Not the kind of face Pakistani modelling was used to at all. Not skinny, not tall, not at all run-of-the-mill beautiful, but beautiful nonetheless. With a big laugh and a jaunty, elfin face. And fiercely determined that I should see her photos and consider using her in a fashion shoot.
Alam's career spanned many fashion shoots till she scored her own morning programme and also talk show on a local TV channel called "No Reservations." Alam took to talking like a duck to water. She swam around gleefully, splashing the waters, cornering and flooring guests with unabashed frankness. She asked Zeba Bakhtiar about ex-husbands and called out Maria B for supporting Zaid Hamid – and got away with it. What made Alam one of the more unusual models then successful talk show presenters of the 2000s was she is a personality rather than a face. She would laugh wholeheartedly on camera and off it. Something between a giggle and a guffaw. Not model behaviour – but that's exactly what set everyone at ease.
Cut to many years later and Alam has given up a highly successful career in television presenting to relocate first to Vietnam for a year, then permanently to Houston, Texas. Her daughters from a previous marriage with Junoon's bass guitarist Brian O' Connell are at college on the East Coast. And Ayeshah Alam has rather unexpectedly taken up selling retirement insurance. Her people skills have come in useful again. After all this too is talking to people. Except this time, it's talking Texan…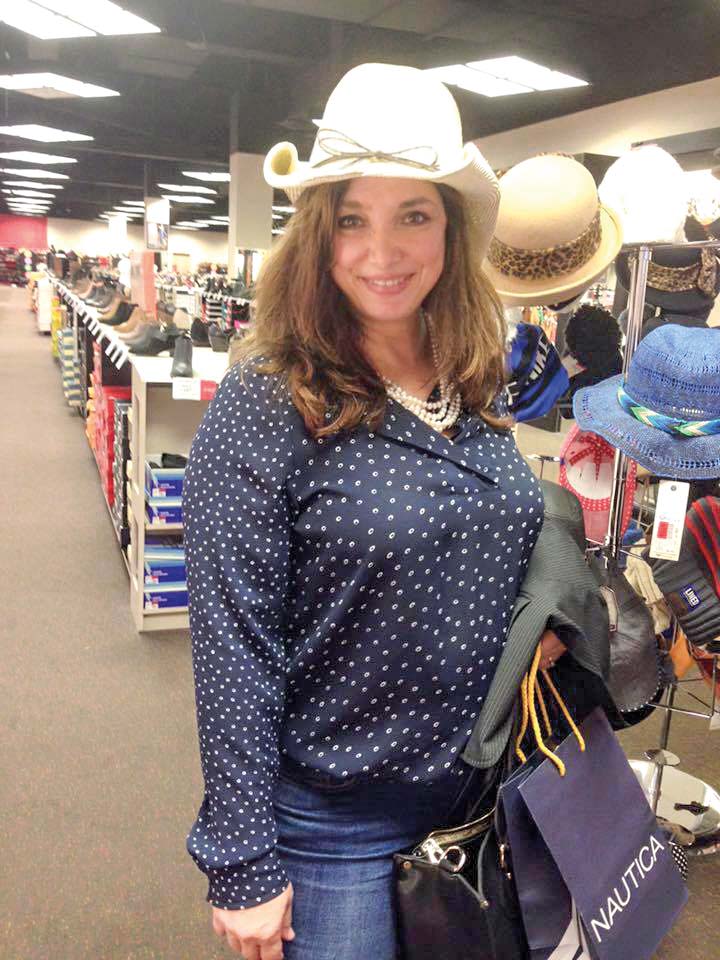 Wen you left Pakistan you were at the height of your career. Did you want to move at that time or was it circumstances?
Look, modelling for me was more a social commentary; it wasn't about being known as the most beautiful model. It was more about let's be a rebel and shock people, I wanted to ruffle feathers. It was not something I ever took seriously. I was never comfortable with the whole celebrity thing. Moving away was about better opportunities for my girls, about giving them different exposure. Those days Pakistan was getting more and more Talibanized so I felt it was time for us to leave. I loved the anonymity. Just being able to go out without people saying "hai ye kitni moti ho gayi hae" or "kitni budhi ho gayi hae" was heaven. I mean life happens, we all age. Deal with it.
Before you got to Texas you spent a year and a half in Vietnam. It is not a country Pakistanis are that familiar with. Was it a real voyage of discovery for you?
I enjoyed the newness and getting to know somewhere totally different. I also discovered that doing nothing was not for me. I thought I would love the begum lifestyle but after a while I found the whole ex-pat thing boring and was itching to do something with my life.
You've got three grown-up daughters from two previous marriages who are now studying or working. How does that make you feel?
Old! I'm now living vicariously though them. You'll receive 100% up to 8000 INR when you register an account with the operator. Please note that you'll need to deposit a minimum of ₹75 to avail of this sports welcome bonus. 1xbet India promo code for all new customers who love betting on sport events. With this voucher, instead of earning a 100% welcome bonus of up to ₹10000, you will get a 30% boost up to ₹13000. You'll need to permit the operator to send you sports betting. 1xBet bonuses and their attached strings! Detailed and easy visual info on each bonus for India! It's lovely to see them spread their wings and start to fly and to hopefully achieve more than I ever did
for sure.
Don't put yourself down. You moved on from being a model to a talk show host, and many people who tried to do that weren't able to carry it off successfully.
I think it was my ability to speak my mind. That instinct to ruffle feathers wherever I was or whichever field I was in. That worked in my favour.
So what are you doing now in Houston?
Would you believe I'm a retirement specialist?
Whaaaat? What's that?
I help people figure out their retirement and make sure they have a decent enough income to live on. I always thought that's something smart people did. You know, finance. I had a giggle to myself thinking my friends in Pakistan would be rolling on the floor laughing. Ayeshah Alam – a financial advisor! But honestly I'm loving it.
I have a mug of coffee in my hands right now or I would have been rolling on the floor too.
See what I mean! But apparently I have a flair for it and I am pretty darned good at it. I got into car sales first, believe it or not. And that taught me a lot. I think everyone should work in retail at least once.
I can see you as a car salesperson actually because you aren't shy with meeting new people and telling them what's good for them.
(Laughs) But it was a lot of mazdoori. I had to start somewhere. Having no degree to my name was a setback. I remember calling a friend and saying the only thing I have to show for myself is I was a celebrity in Pakistan but in America who cares? He jokingly said, oh there's a car showroom near me, why don't you try there? They wanted to do a background check. When it came out clean I said great, now you know I'm not a criminal, do I get
the job?
That's brilliant. I guess he figured you were pushy enough to be in the field.
Yes but I hated it! Then I got some feedback of people talking in Pakistan saying, oh look poor Ayeshah Alam has become a car salesperson. And I thought are you kidding me? I'm earning my own money, it's honest work, what's your problem? Interesting to see how people in Pakistan respond to someone wanting to drop the princess lifestyle and standing up on their own two feet.
There were always some women within the modelling industry who men had as trophy girlfriends. And part of the deal was that they financed these princess lifestyles. I'm not saying it was rampant, just that it existed.
Of course it did and I was never one of those girls. I remember a lot of my model friends were buying designer clothes worth thousands and I was more worried about paying my bills. I was on my own, I didn't have a sugar daddy to fall back on.
Is there anything you miss about the old life?
I miss my friends. And maybe having the time and energy to stay up all night. Other than that – no. Everyone assumed that I was a wild thing. It's just an image I liked to project. I don't miss the fame. Recently a friend of mine, the actor Umair Rana, was in town with his wife and we went to a Pakistani restaurant for breakfast and everyone was coming up for autographs. I was looking at it from afar thinking I'm so happy for him but I'm really glad not to be him! I think as a generation we were instrumental in changing a lot of what was happening there, we paid our dues. As far as the media and fashion is concerned we were the innovators. And I'm very proud to be part of that.
You broke new ground as a model because you were so distinctive. And when you went into TV presenting I think people didn't question the transformation that much because you were a natural. You didn't look foolish asking questions.
I was very blessed with a lack of fear and an abundance of confidence. That's a great combo. If you do anything confidently people buy into it.
How is it being married working out for you? Third time lucky?
It's fantastic. I've been through a couple of rough marriages and the chances of a successful marriage decrease with each failed one. But I've been very fortunate. My husband is a Pathan from a conservative family and I am realising that I am far more traditional than I thought. The first two years is when we had the most fights because we didn't know where the other person was coming from. You have to learn. And being away from Pakistan gives you a lot more freedom to do that without prying eyes. For a good marriage you have to share the same values, but you have to know what those values are first. That's the trick.