Fashion stylist and lifestyle blogger Amna Niazi finds herself back in Amsterdam this summer. Why is the capital of Netherlands so easy to love and what are some of the things you can do once you get there; penned in her signature style, we get a flavour of the city that continues to inspire the world with its eternal joie de vivre.
Meet Amsterdam:
Amsterdam is known for many things. The windmills, canals, bridges, architecture, bicycles, tulips, easy access to things that may be prohibited elsewhere and my favourite pvart, frittes. While there is a lot people will tell you about what Amsterdam is, the more important question is, who is Amsterdam?
More than a city, it's a feeling. Don't get me wrong, I'm not going to go all philosophical on you, but I feel that there are cities that are alive, and cities that are dead. Let me explain.
Every place has a vibe, a personality. Rome, for example, is a historian and a storyteller, Paris is a grand pretentious snob, Brussels is a confused leader, Venice is a mysterious lover and Amsterdam, well it is a generous big-hearted friend.
It is a place that embraces you, no matter who you are. The colour of your skin, the size of your bank account, the way of life you want to choose, Amsterdam will treat you as one of its own and make you feel very welcome. So the moment you get there, be ready to feel at home with warm smiles, generous strangers, the beauty of the small city, the bustling centre, the breath-taking nature in the outskirts, the food, the shopping, the happiness. Basically, the more you want to feel at home, the more you will fit into the place, a feeling that very few cities I have visited give. Needless to say after that endorsement, you must visit the place as many times as you can in life (this was my third time there).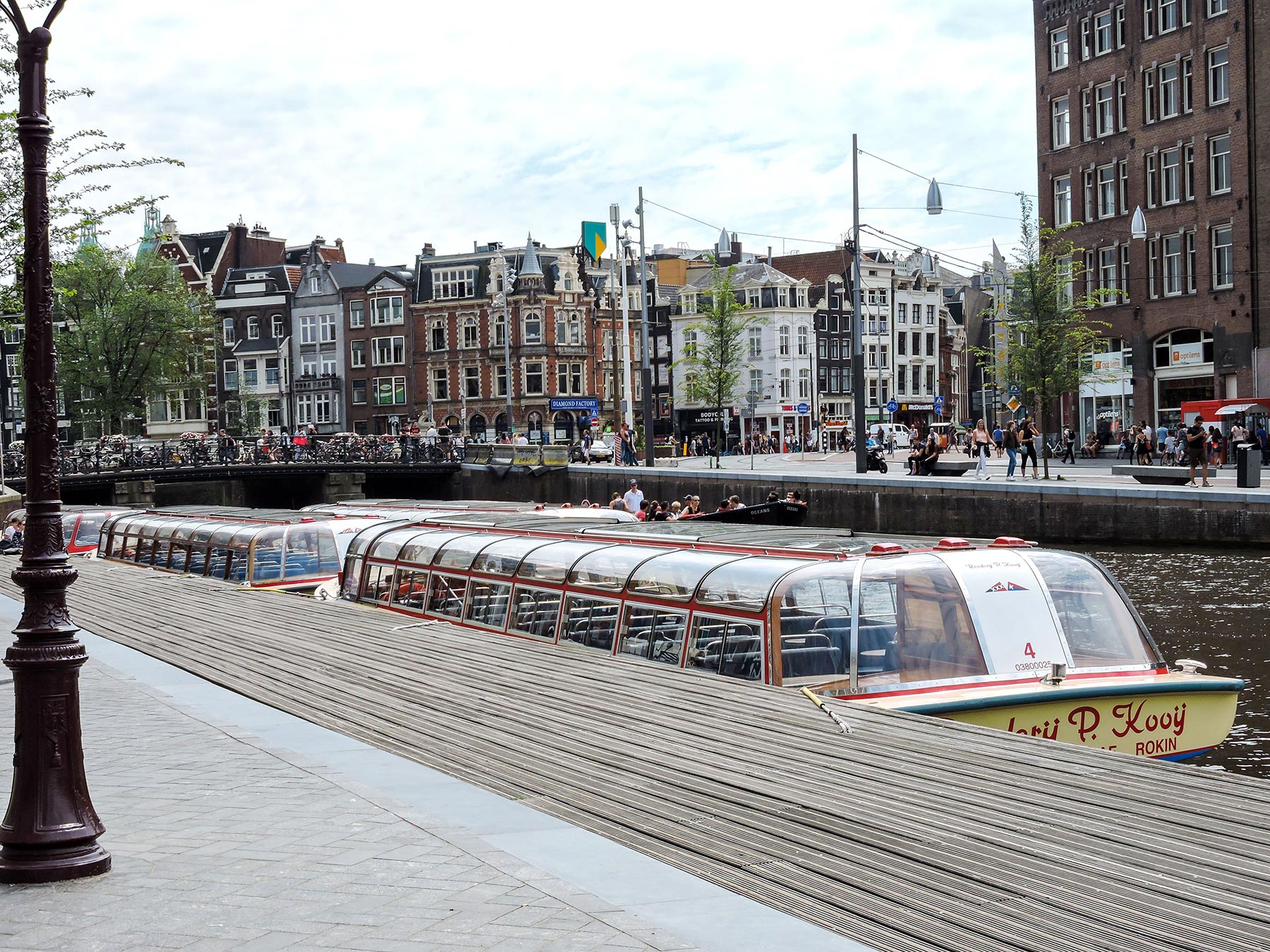 Preparing to meet Amsterdam:
I have only visited the place in summer, the winter is just too cold for me, but while packing, keep a light jacket and windbreaker in your bag for chances are when you land, you will need one handy.
If you know how to ride a bicycle, get in the habit of paddling before your trip because the cyclist culture here is unparalleled in the world. You will see more bicycles than birds in the city, which makes it very easy to get anywhere. Don't worry about what you will be wearing, I've seen some bespoke designer suits on bicycles on their way to high profile jobs.
Do some research about what you want to do in the city beforehand. Divide your time wisely so you don't miss out on anything.
Pack a pair of walking shoes and ditch the heels, for they might not be the best choice on cobbled streets (and no one cares if you are wearing sneakers under your dress). This also means build some stamina to walk, cars aren't the best way to get around.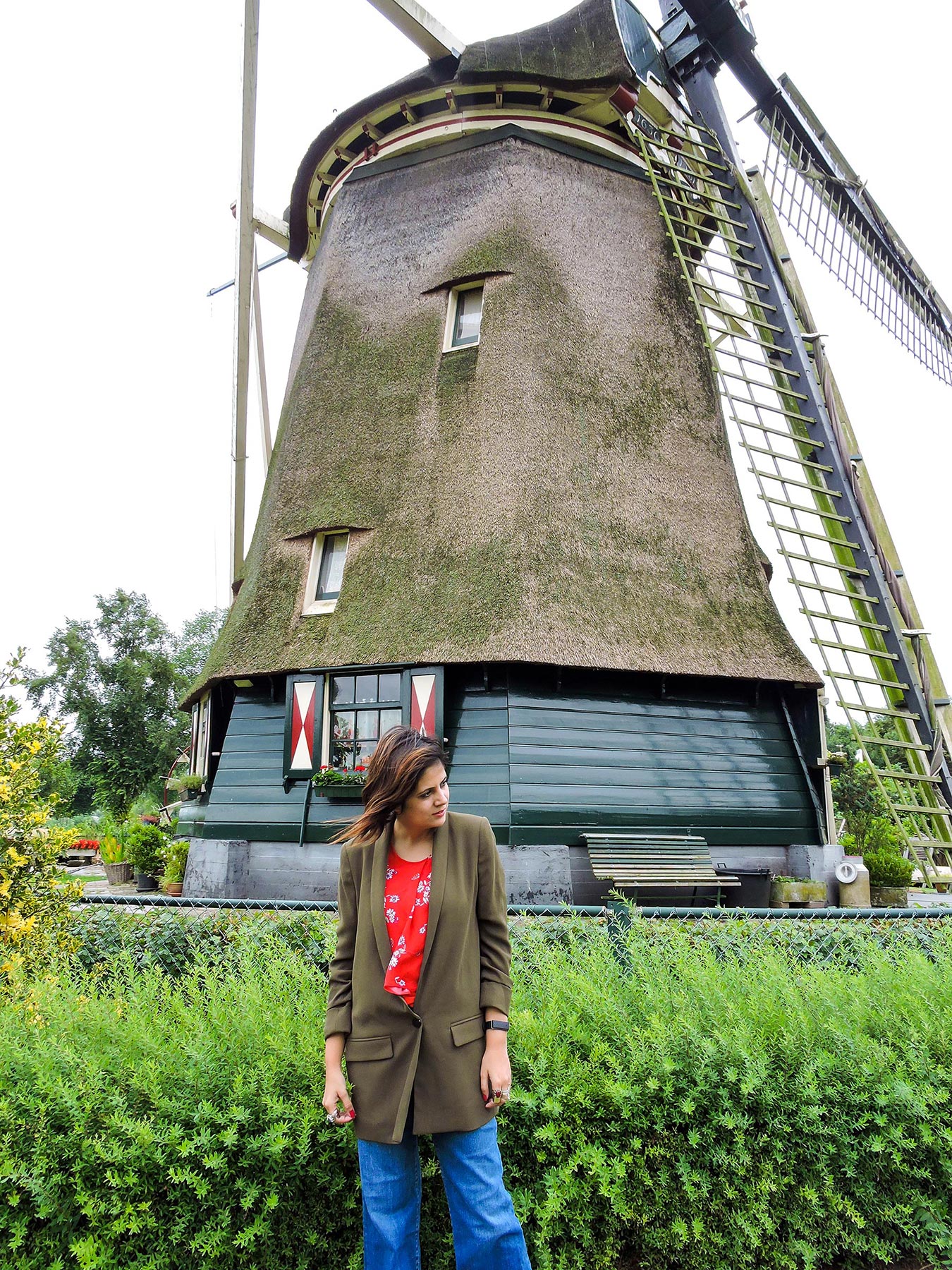 What to do with AmDam:
The reason I chose Amsterdam as my first base when I travelled across Europe for the first time was fairly simple: the visa. As a Pakistani it is easier to get a Netherlands visa (the list of things to submit is fairly long though). However, after the first trip, it was for the love of the city that I kept choosing Amsterdam as my first place to land in Europe.
A good tip is to start travelling from Amsterdam towards east or south to other European cities and the city you intend fly out of, for Pakistan will always be closer and a cheaper flight.
Even for a whirlwind trip, 4 days are good enough to enjoy the city. It is rather small, but still has some of the best assortment you will find anywhere in the world.
For a traveller like me who likes to immerse themselves into the city and culture, you will find the Dutch very open and very kind. When you talk to someone they are more than happy to answer and help, so you can feel comfortable talking to people, which might not be the case in many European countries (I've realised that's more due to a language barrier than anything else).
If you are travelling with friends, and do not care for luxury, book a hostel. The Stay Ok chain is great for youngsters. In fact wherever you stay, if you are close to a tram/train station and don't want to cycle/walk, you won't find it hard to get anywhere. I was staying with my friends and their apartment is right above the end of the tram line, which took me to the centre in just 20 minutes.
If you are travelling with kids, you will need a stroller. Unlike Pakistan, most of the European cities, especially Amsterdam, are very stroller-friendly (don't think of buying one there, only because they are expensive).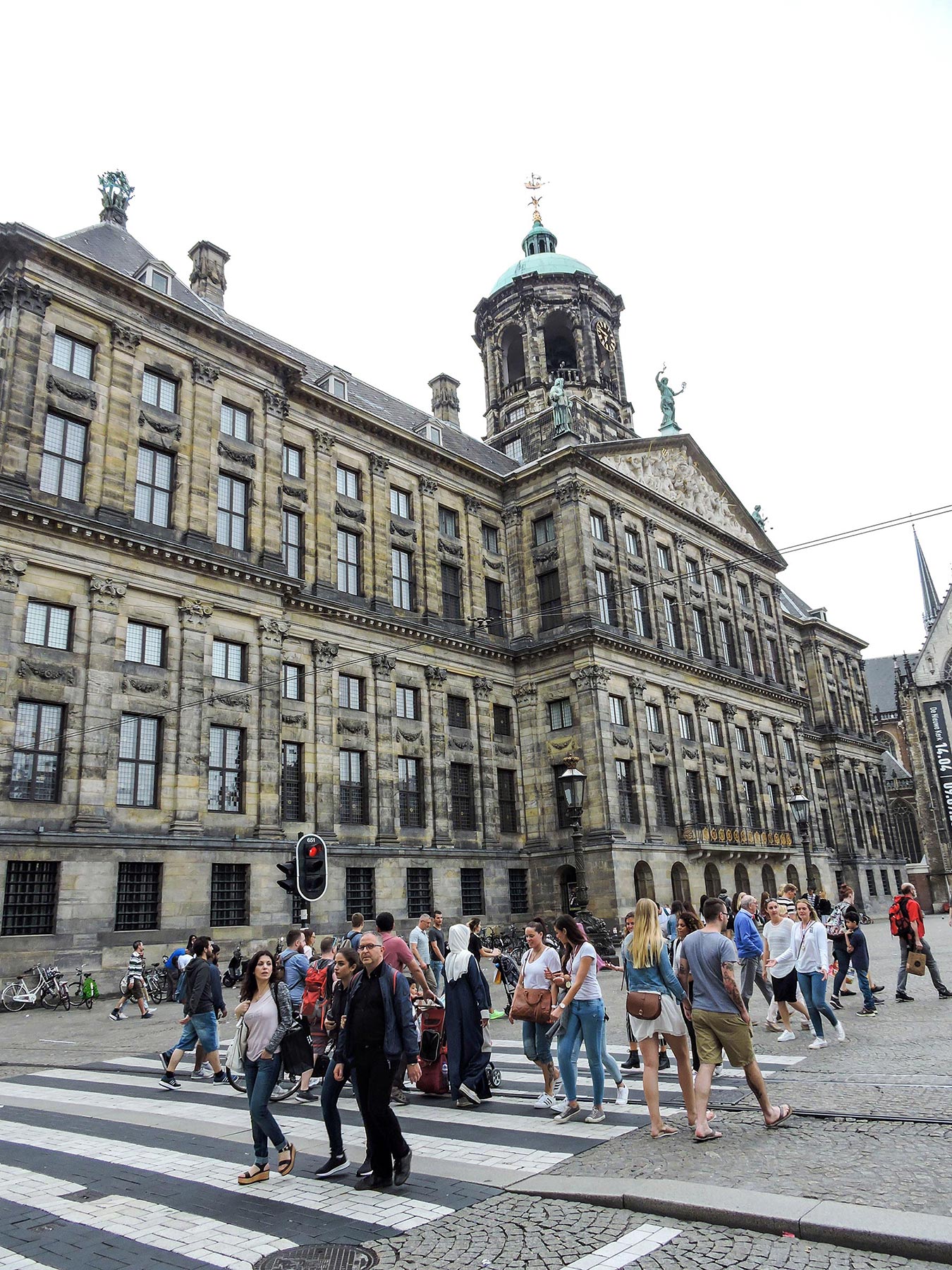 Waste time at Dam Square:
If you have a few hours at leisure, the first stop you make should be Dam Square. This is the centre of the city. The place is bustling with life and if you are a people's person you will see a great mix of peeps here, doing their thing. It's also a great place to witness some street acts, grab some food, stroll around and do some shopping. Basically for me it's the gist of the city and even if I have a day, I'd spend it at and around this area. It is very busy in the tourist season, so if you aren't one for crowded areas with selfie sticks all around, then it's best to avoid it.
Rembrandt Plein:
For its nightlife, especially on weekends. Walk around and find a spot (lots of bars and restaurants) to chill out on a Saturday night. There is a club or two in the vicinity; even though I'm not big on clubs, they are said to be promising.
RonGastrobar:
For dinner, try RonGastrobar, a Michelin-star restaurant that delivers on taste and value for money. Do not go without a reservation, and sit outside. Take out time to enjoy the meal. I highly recommend the Wagyu Burger and the Lambostine on the menu, however they keep changing things around so ask for the specials. The area around the restaurant is absolutely gorgeous for a stroll after dinner, with beautiful streets lined with romantic buildings and houses that are worth having a look at.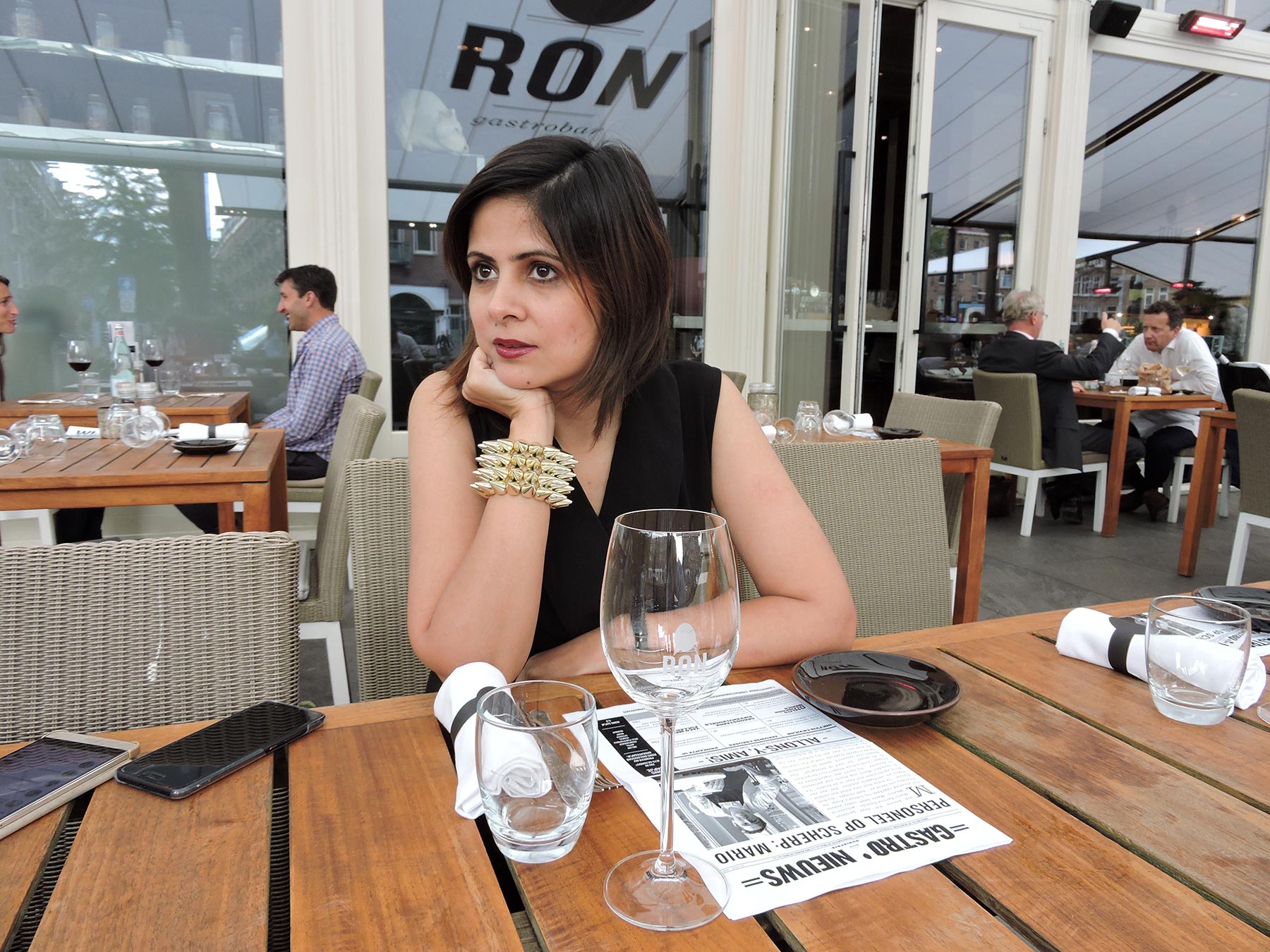 Boat ride:
You must take one of the boat tours or hire a boat if you have a good GPRS and can steer. There is no better way to take in the architecture of the city than by riding on the canals and going under the bridges pharmaciepourhomme.fr. It is especially romantic and awe-inspiring.
Museumplein:
Even if you aren't a history buff and think museums are boring, the Rijks Museum will change your mind. The collection is dedicated from ancient to modern art featuring works of artists such as Rembrandt, Frans Hais and Jan Steen.
If you are inclined towards contemporary stuff, Stedelijk Museum is an active centre for modern arts, performances and lectures.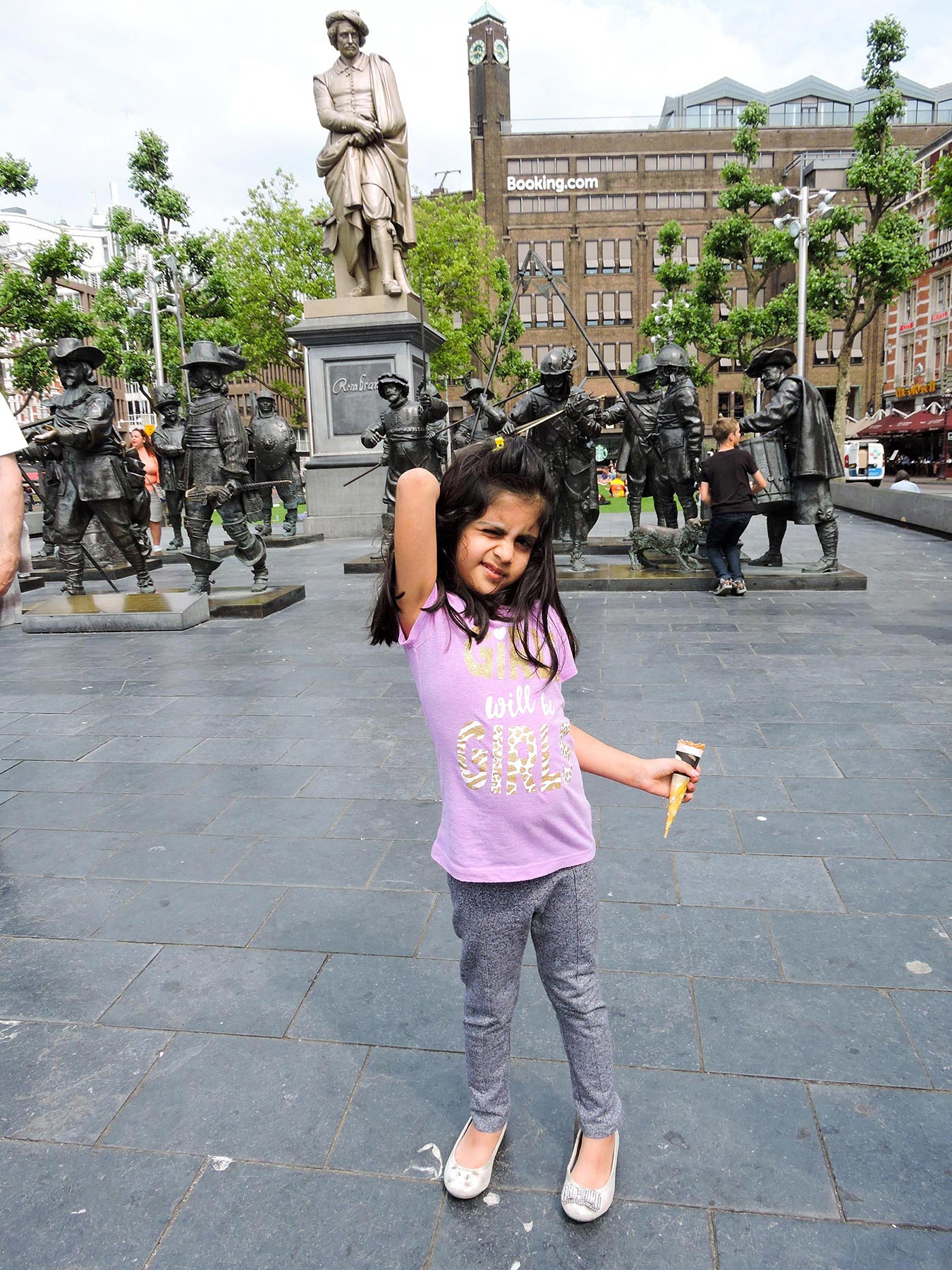 Artis Zoo:
Don't miss this one. Even though I'm not an ardent animal lover and I went for my kids (my younger one is obsessed with them), it was really an experience. Imagine a boutique zoo – yes that's exactly what it is, with the look and feel of a beautiful resort. The vegetation and animals are so beautiful and well taken care of, it almost makes one sad how dismal things are back home. Two hours in the place are sufficient, with some great sights, good cafés and clean facilities. It's better than the famous Berlin zoo in my view… cleaner, smaller, nicer.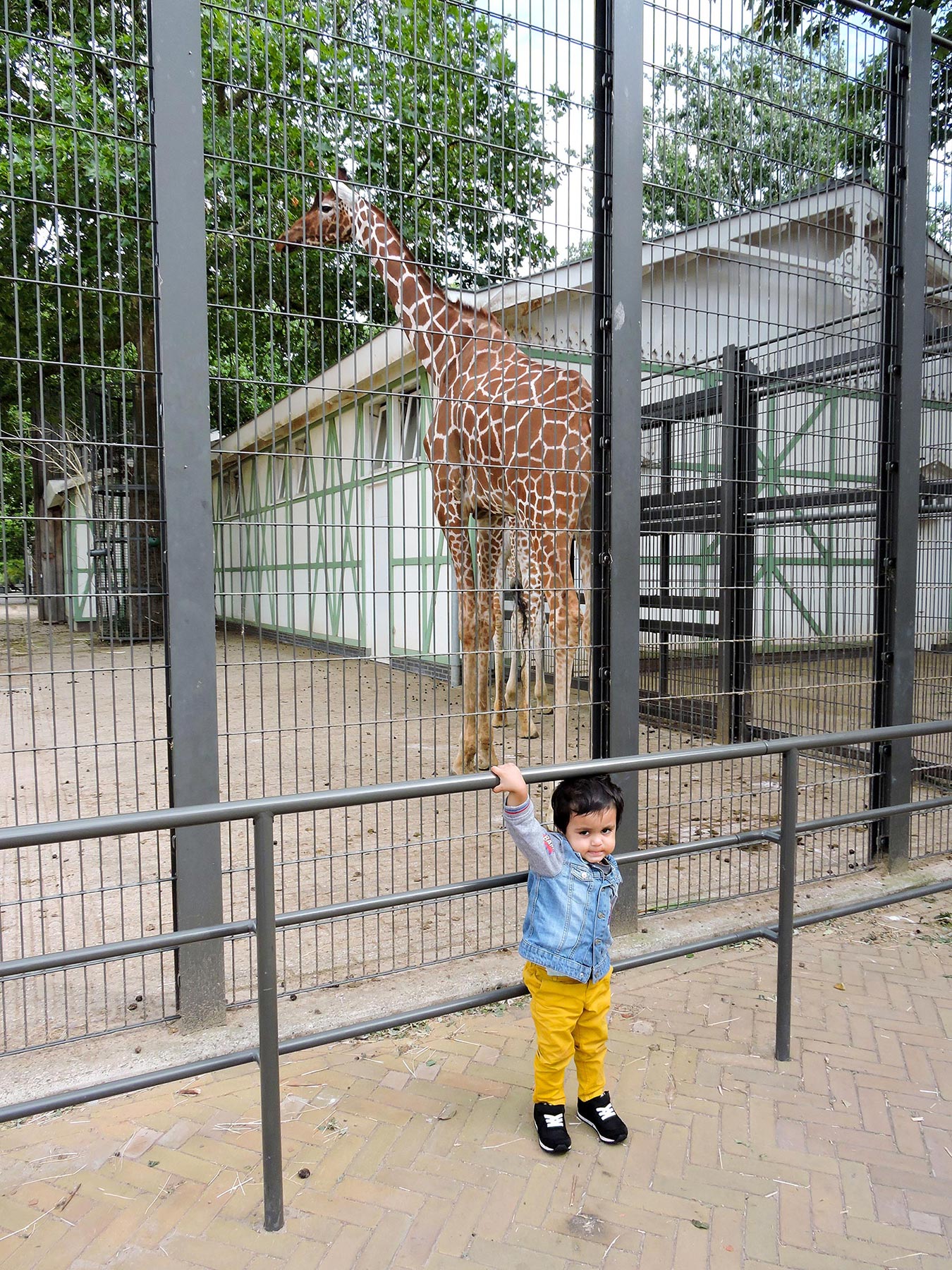 The Butcher:
For the best beef burgers you will ever taste, The Butcher is a must visit. It has a couple of branches but the Albert CUYP is the smallest and somehow the best.
Pannenkoeken Boerderij Meerzicht:
A bit of a tongue twister. Situated in Amsterdam City Forest BO, it's the place to visit on Saturdays for pancakes. Settled in the lush green forest, spend some time here walking around, savouring pancakes, chilling out and enjoying nature. It's a good break if you are having a hectic trip and want a vacay within a vacay. Take a taxi here, there is no other way.
Remember, how much you enjoy being anywhere depends on what you want from the place. I recommend Amsterdam because of the variety it offers as a city – from art, culture, history to the best nature has to offer. Most importantly, it's the way the city will embrace you and make you want to keep going back to meet Amsterdam that wins my heart every time.