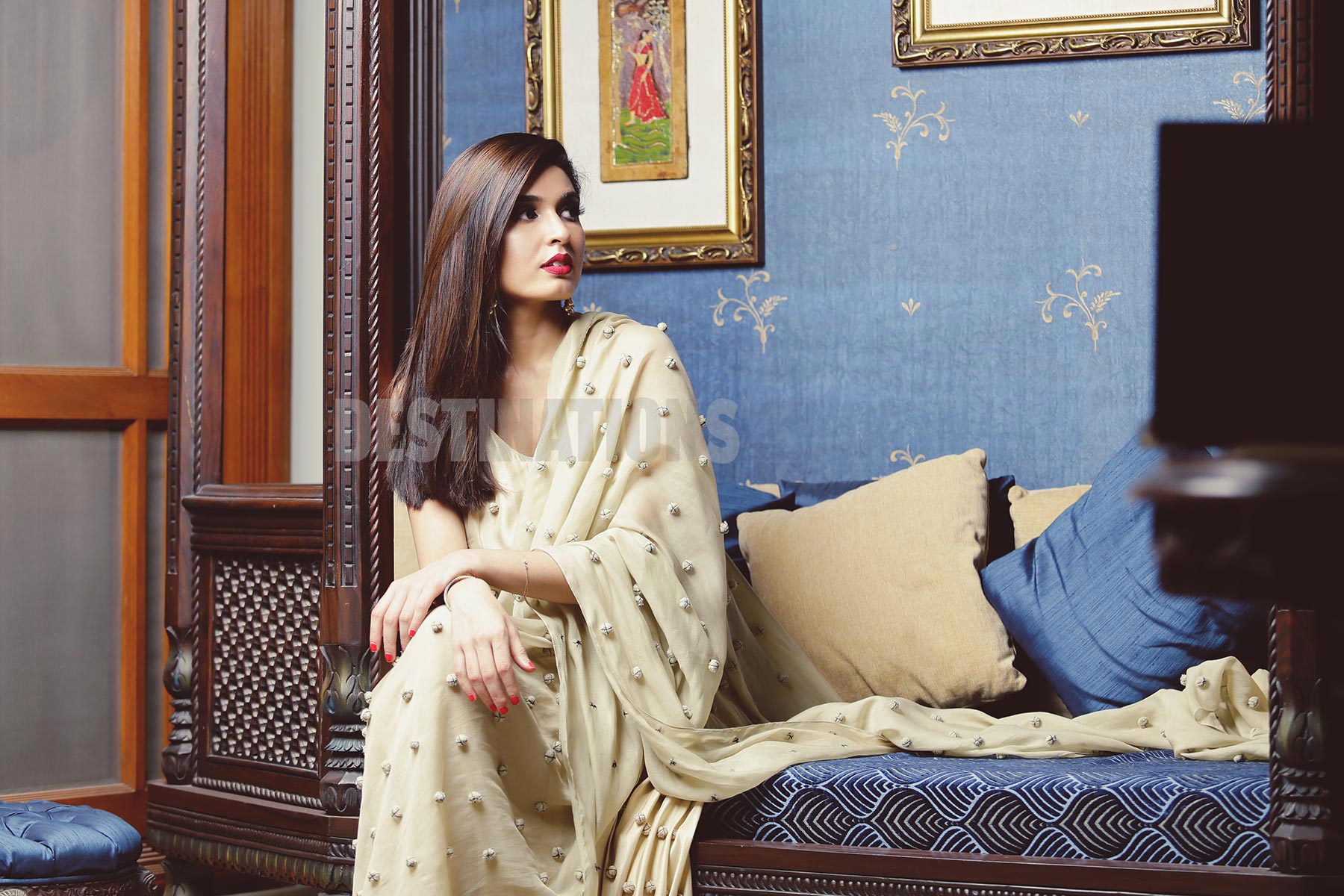 She's the girl-next-door who loves her couture: meet Karachi's leading fashionista Shazah Ayub. Shazah first made her mark on the local fashion scene when she appeared in Vogue online's style features whilst still in college in Toronto, Canada. Known for her eclectic styling abilities, she currently serves as Creative Head at Umaima Mustafa. When she's not busy working at the fashion label, she's frowing at fashion weeks, taking red carpets by storm or being featured in the best dressed lists of fashion glossies. DESTINATIONS decided to take a peek inside her suitcase and her personal space to discover some of her style secrets.
Travel Essentials
My Phone + Charger
Perfume
Korean Sheet Masks
Highly recommended for long-haul flights as they are super hydrating. I swear by SK-II and Dr. Jart+
Lip Balm + Moisturizer
Hand Sanitizer
My Favourite Magazines
Travel Tips
Always pack an extra set of clothes in your hand carry.
Invest in a high-quality suitcase; it makes all the difference.
Describe your personal style.
SA: When it comes to my wardrobe, I have multiple personalities. I'm like a fashion chameleon – forever evolving and experimenting with my style. My aesthetic is eclectic, but there is always a polished element to it.
What is your go-to travel outfit or signature holiday look?
SA: When I'm travelling, I need to be super comfortable, but at the same time I refuse to look like a hobo! My go-to travel outfit would be a pair of comfortable well-fitted pants paired with an oversized cashmere sweater and trendy flats, finished with a blowdry and minimal make up.
I put in a lot of effort and time planning and perfecting my holiday looks. Everything, from my accessories to my shoes, is listed down so I know exactly what I have to wear and on which day. I don't think I have a signature holiday look because I'm always experimenting and try to come up with different looks every day. It's the only time I feel I can really have fun with my clothes, without any restrictions!
Name your favourite travel destinations, both local and international.
SA: Locally, Lahore has my heart! Internationally, I would say Toronto, NYC, Bangkok and London.
Adventure bug or comfort puppy, what do you like to do while on holiday?
SA: Adventure bug! I'm all for exploring.
Who are your favourite designers for resort wear?
SA: Missoni, Vita Kin, Solace London and Dolce & Gabbana.
Are you an adrenaline junkie? Any extreme sports on your bucket list?
SA: Sky diving, cliff jumping and kayaking.
A language you would like to be fluent in?
SA: French and Arabic.
What helps you relax?
SA: Catching up on my favourite TV shows in
my PJs!
What do you like to buy while on holiday?
SA: I don't really have a shopping preference; if I'm on holiday and I like something or if I need it then I'll just buy it. However, if I had to pick one thing then I'd pick clothes, I'm forever searching for fun outfits.
Name a famous person you would like to take on holiday.
SA: I won't pick someone famous.
You have an unlimited travel budget and 24 hours – give us your itinerary.
SA: I'd fly to Paris (cliché, I know!) and just shop, eat and have a really good time. Since it's only for 24 hours, I would opt for a city I've been to before and absolutely love!
Your travel pet peeve?
Flight delays and turbulence; both are brutal!
You have won the lottery; tell us where you would like to live/retire.
SA: I love nature, so either Lake Como or somewhere in Switzerland.
What is your favourite cuisine?
SA: I love anything and everything related to food so picking a favourite is tough.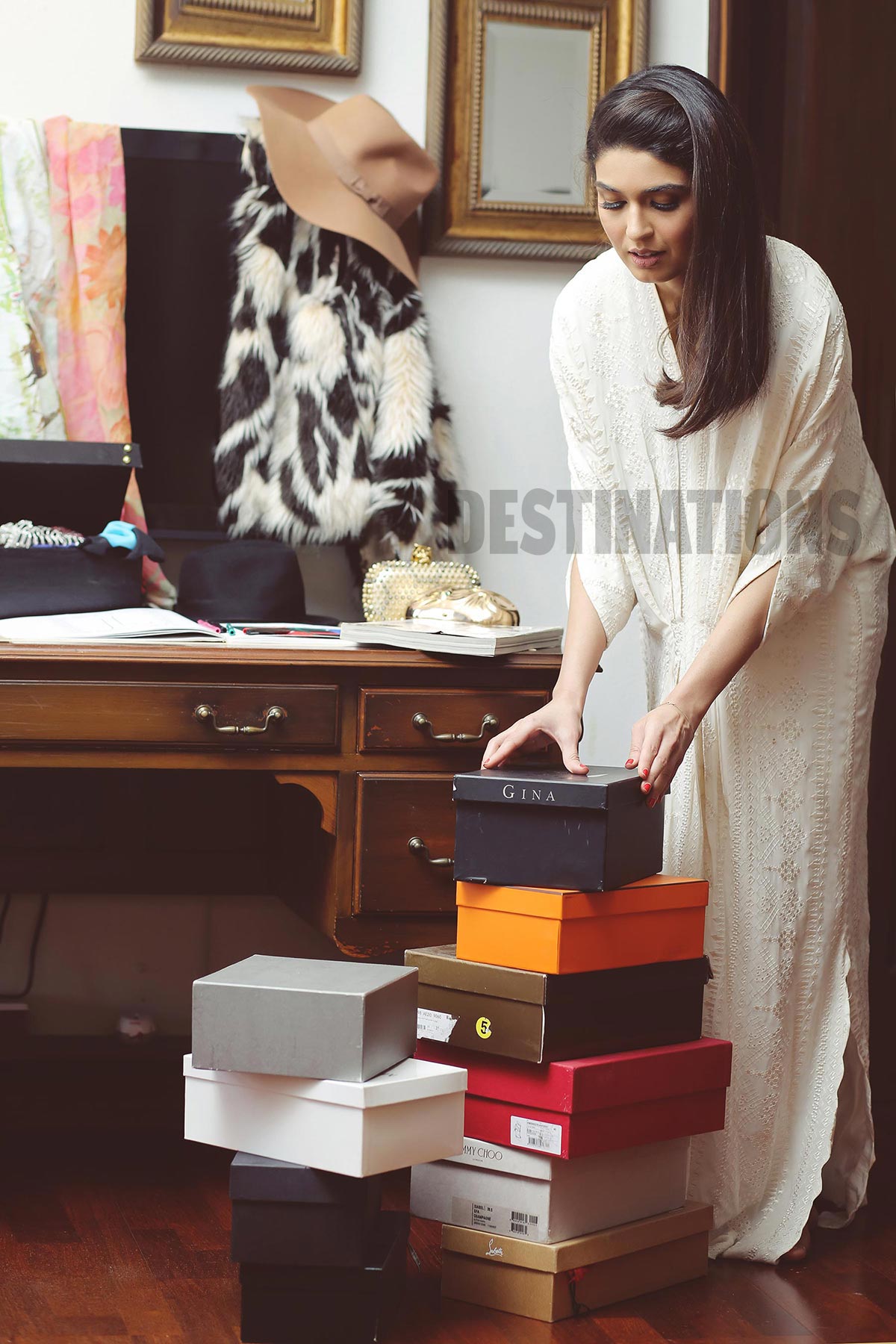 Your summer playlist consists of…
Anything that sounds good to me and gets the summer spirit going!
Your message to young fashionistas on how to get it right?
Dress according to your body type.
What is your fashion archetype – bombshell, girl-next-door, couture crazy or athletic?
Girl-next-door, who loves her couture.
How would your bestie describe you in 3 words?
Loyal, fun and dependable.
You need to stop buying…
Clothes – my closets are overflowing!
Your favourite type of jeans are…
High-waisted mom jeans and skinny jeans.
You have 5 minutes to get ready; what will you throw on køb viagra?
A crisp white shirt, blue jeans, oversized sunnies and a pair of flats.
Patterns or solid colours?
Solid colours.
Androgynous or feminine?
Mostly feminine, however my androgynous side does come out once in a while.
Asia or Europe?
Europe.
Spring or fall?
Fall, my favourite season!
Appetizers or desserts?
Thank god for appetizers! Can't imagine waiting for my
main course without having anything to nibble on.
Fill in the blank: I am having a ____ moment: biker, grungy, edgy or lawn.
Lawn, but nothing OTT or heavily embroidered; just a simple boxy cut kurta paired with white cigarette pants.
What are your two favourite colours?
I have three, white, blue and emerald green.
What is your favourite souvenir that you've collected during your travels?
My evil eye and Hamsa bracelets from Turkey; I never take them off.
What are your thoughts on the male romper as a summer trend?
Senseless and traumatizing! I read somewhere that it's going to be a huge trend amongst men this summer – god forbid if I spot a man in one!
Who are your favourite local designers?
Lately, there are a few local designers who are really stepping up their game by thinking out of the box and experimenting with different trends. Personally, I'm a huge fan of Sana Safinaz, Elan, Faraz Manan, Umaima Mustafa, Shehla Chatoor and Rizwan Beyg.