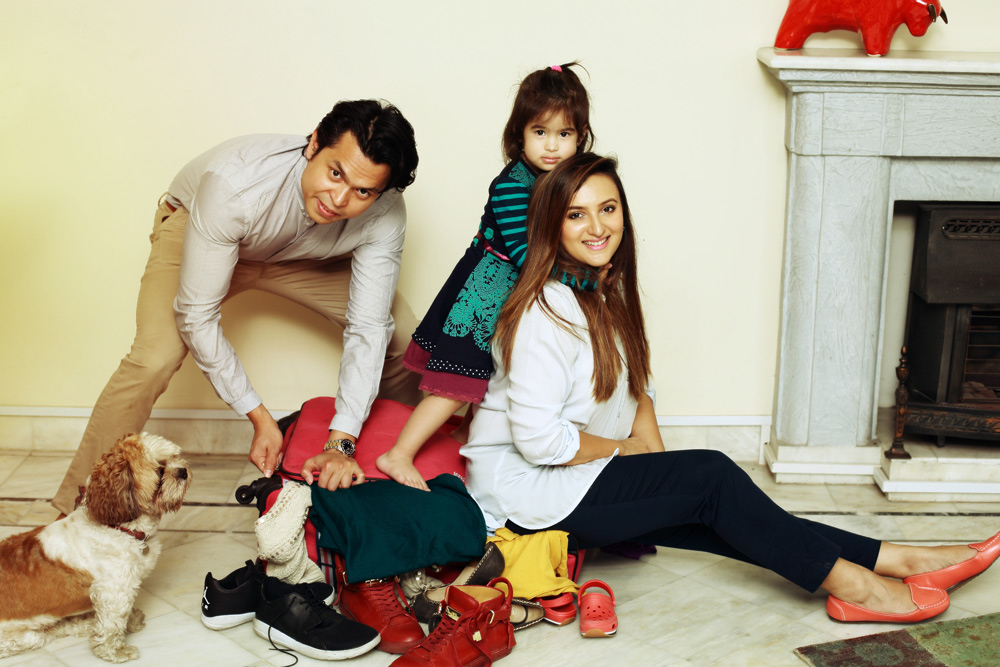 It should not come as a surprise that a couple who met for the first time at an airport and fell in love in a foreign city are travel junkies. Redah Misbah, heir to the Depilex throne, and Shammal Qureshi, Creative Director at Toni & Guy, are perfect for each other, and not only because they share a profession and similar ambitions. It's also because of their common love for travelling, a quality that they first discovered in each other during a chance encounter in 2009.
"I had been invited to Paris to attend L'Oreal's 100th anniversary celebrations, and I learnt that Shammal was also going to be part of the Pakistani group of stylists who were going," recalls Redah. A last-minute hitch with her travel arrangements had her relying on Shammal, then based in Karachi, to book her air ticket.
"The first time we really met was at the Karachi airport, where he was waiting for me with my ticket," she continues. Sitting together during the 10-hour flight is what cinched the deal, adds her husband. "We had no choice but to talk to each other during the long flight; by the end, I think we knew everything about each other!"
Being in the most romantic city in the world, Paris, only helped. "Shammal had been to Paris before so he took on the role of guide and I was more than happy to go along," says Redah.
"I did my best to impress her with my knowledge of the city; took her to fancy places to have escargots and steak, only to discover much later in our relationship that she's a vegetarian! To her credit, she gamely played along back then," remembers Shammal with a laugh.
Married in 2011, two years after that first meeting, the couple have since then given in to their combined wanderlust and travelled the globe to many interesting destinations. Their beautiful and eclectic home in Lahore's DHA is a shrine to the treasures they bring back home.
DESTINATIONS recently sat down with Redah, Shammal and their adorable 3-year old daughter Zoay to find out more about their travels.
Which one of you is the organized one when it comes to packing?
Redah: Me!
Shammal: I'm not exaggerating but anyone who knows Redah knows she has a crazy, intensive packing regime… I mean it is military.
Name one item you can't leave home without?
Redah: Makeup.
Shammal: Music.
Describe the most memorable holiday that you two have taken together?
Redah: Maldives, January 2015. Shammal surprised me with tickets to the Maldives for our 4-year anniversary. The island was on top of my bucket list and the trip was just amazing.
Shammal: We had a room on top of the sea and a coral reef that we could literally climb down to from our room. We got lots of sun, swam, snorkelled and ate amazing food.
What's your signature summer holiday look?
Redah: Casual, light and fun with some statement pieces.
Shammal: Short hair – don't care!
What are the beauty/styling products that you swear by while on holiday?
Redah: Volume Mousse by label.m and Guinot's sun-care range.
Shammal: The label.men range.
What's your favourite thing to buy on vacation?
Redah: Aside from the usual clothes, shoes and Zoay's things, I love hitting up local markets and finding quirky, one-off pieces of jewellery or things for the house.
Shammal: I always go on a hunt to find local designers. Places like Thailand or Turkey have an amazing fashion scene. Then there's always that horrid souvenir shop fridge magnet… can't come back home without it.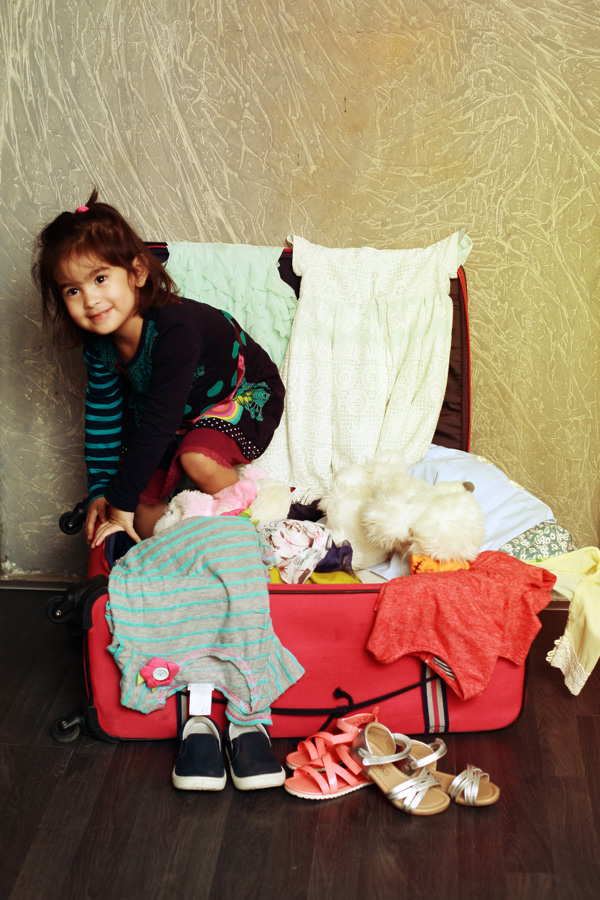 Have you ever had to deal with lost luggage?
Redah: Yes!! So many times but we mostly fly Qatar and they always come through. They actually have an amazing lost luggage policy.
Shammal: I've had nightmare incidents, such as the time I took someone else's luggage and they took mine only to realise the mistake when we reached our hotels 4 hours later.
As young parents, what do you feel is the ideal destination when travelling with kids?
Shammal: Malaysia and Thailand, because there is lots of stuff to do for adults and children. Both places are very pedestrian and child-friendly. When all else fails, there's always the beach to spend the whole day at.
Redah: Zoay travels a lot domestically as we have work in different cities and also because both of our families are in Karachi. We went to Malaysia in April, as Shammal has family in Kuala Lumpur. We took her to the zoo and Aquafina, as well as to a place where you could feed monkeys. She enjoyed herself thoroughly.
What tips would you give to parents travelling with young children?
Redah: Stock up on snacks and little things to keep them entertained. When we travelled to Malaysia with her, I packed a small backpack with lots of small toys and games. Keep the iPad as a last resort.
Shammal: Stay calm and pre-plan your day so their sleeping or eating schedule doesn't get disturbed. I've noticed if kids are well-fed and have had adequate sleep, they are good to go.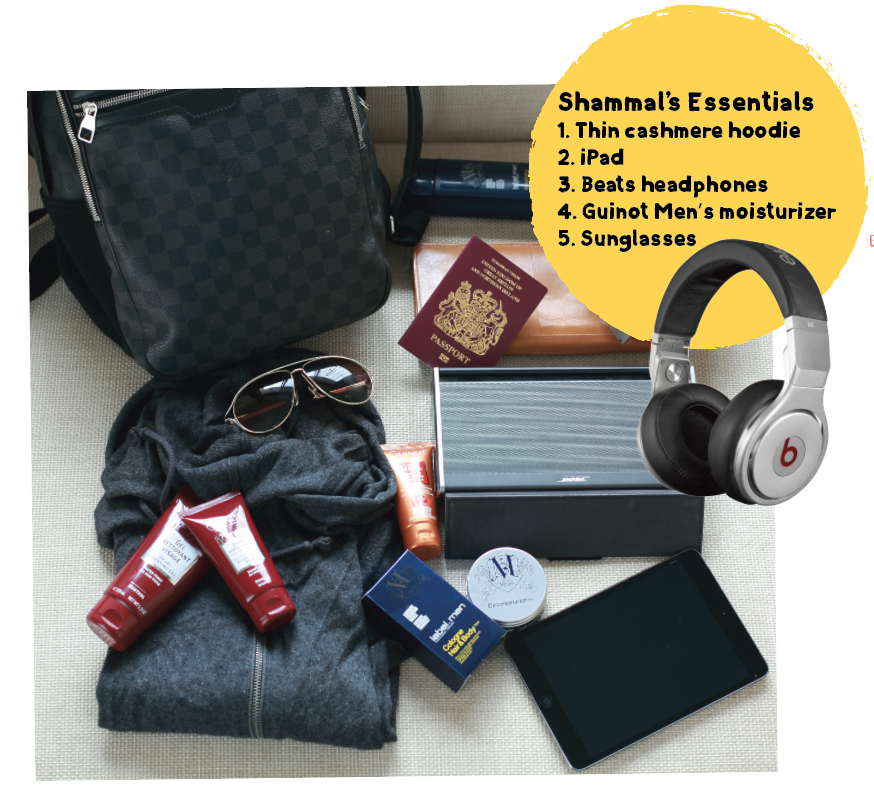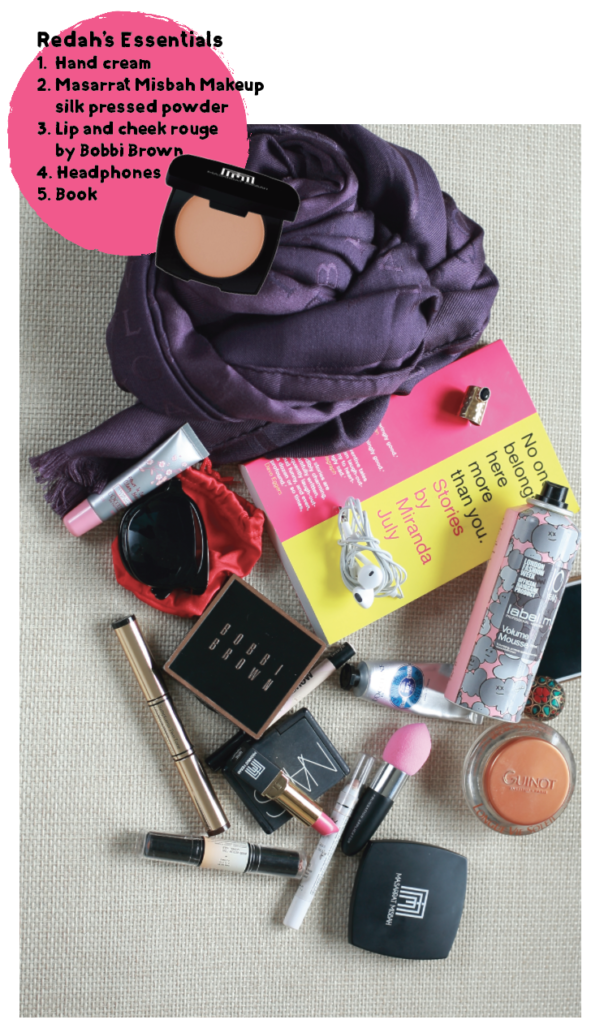 What's the trick to dealing with long transits at far-away airport?
Redah: Privilege cards that give you access to lounges and massages.
Shammal: Two words – food court.
What holiday destination are you currently dreaming of?
Redah: Mauritius.
Shammal: Anywhere with a beach.
What's your holiday playlist?
Shammal: I'm really into my music so every destination has its own playlist that changes according to the mood. Redah really has no choice but to listen to it.
Redah: And it's always great!
Your favourite hotel?
Shammal: Shangri-La Resort and Spa, Maldives. Redah: Le Meridian, Khao Lak, Thailand. Adventurous, romantic, laidback or party-centric – what is your favourite kind of holiday?
Redah and Shammal: A little bit of it all.