Strong, smart and stylish, Maria Mahesar on nailing corporate chic, being an adventure bug and never giving up on Pakistan.
Laidback yet ambitious, adventurous yet stylish, Maria Mahesar is a Karachi girl with a heart that bleeds green for her country.
Armed with a bachelor's degree in Media Sciences, Maria kicked off her career in print media, and soon diverged towards marketing, joining JWT Advertising. It wasn't until an opening at Red Bull unexpectedly landed her way that she found exactly what she was looking for. Thus began her rise to the top.
As the National Communications Manager at Red Bull, Maria has the opportunity to work on projects that are not only challenging and unique but also daring enough to appeal to the adrenaline-junkie in her. Some of her favourite assignments have including shooting a drifting video with Jordanian racing driver and drifter Ahmed Dham in Kund Malir, Balochistan to showcase the iconic natural landmark Princess of Hope; organizing performances by internationally renowned stunt biker Chris Pfeiffer in Karachi, Lahore and Islamabad; and the Red Bull Soundclash music contest.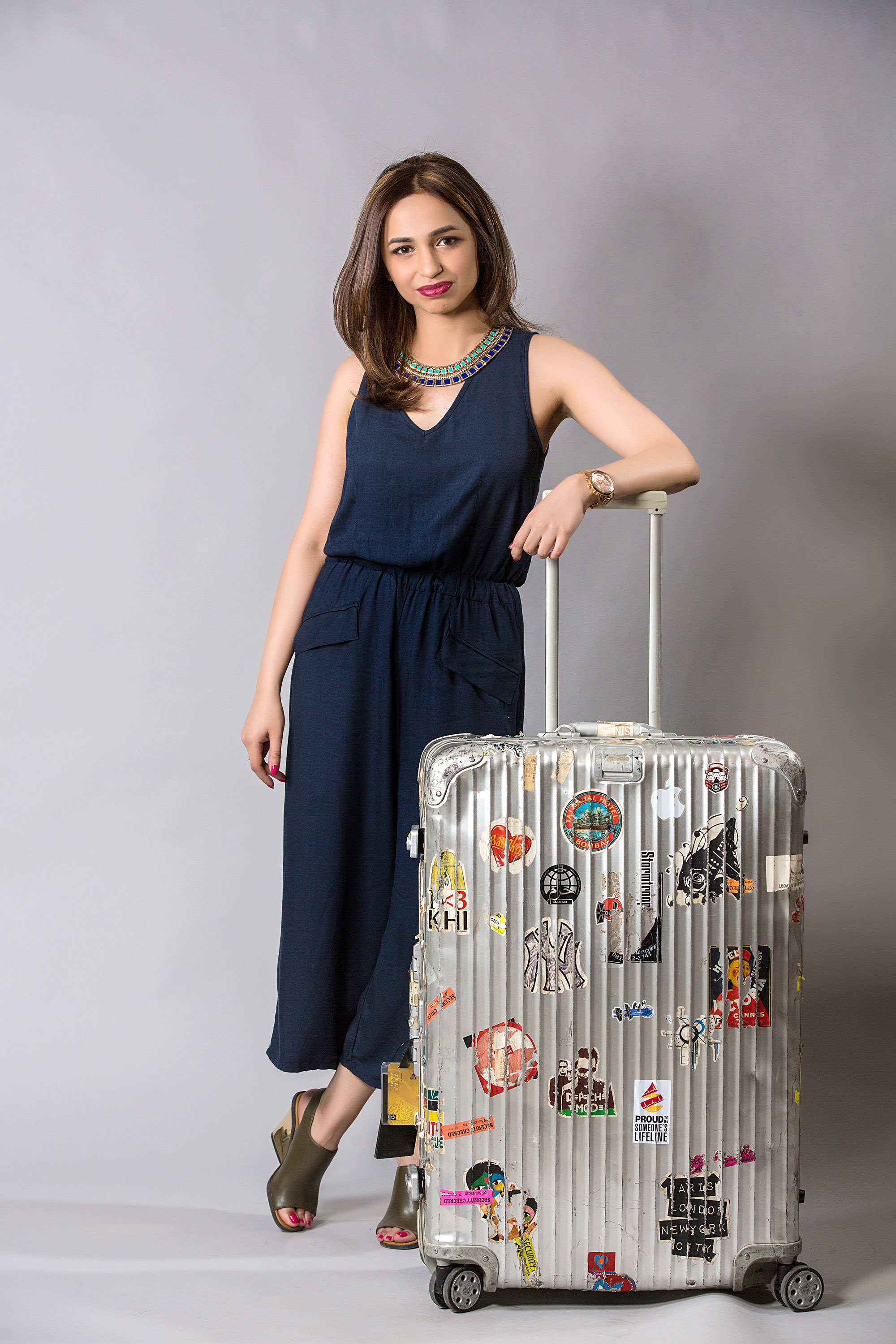 DESTINATIONS had the chance to get to know Maria better over coffee at her favourite hangout, Xander's. Today we unveil the treasures inside her suitcase.
Can you give us some background on your heritage?
MM: I am originally from interior Sindh; my father is from Dadu and my mother is from Larkana. I am a self-confessed, die-hard Pakistani. I am very proud of my roots. And despite all the countries I have visited or fall in love with, Pakistan matters the most to me.
Describe a typical day in the office.
MM: My day starts at 9am, I hate being late at work. I spend a good ten minutes planning my day to ensure I get the best out of those 9 hours at work. A typical day at work would be in and out of meetings, ensuring the tasks assigned for the day are met on time with positive results.
Describe your personal style, both in and out of the office.
MM: My office style is very corporate (collared shirt, dress pants, blazer, high heels, matching jewellery). I believe in looking my best at work… no compromise on that! You'll hardly see me in sneakers or flats and even when I am stressed out about a project or a deadline, you'll find me in my trademark red lipstick!
Outside the office, my style is more casual and comfy, but still well put together. So jeans teamed up with a nice top and white sneakers.
What is your signature holiday look?
MM: A jumpsuit paired with sunglasses, matching jewellery, an oversized bag and of course heels!
Name your favourite travel destination, local and international.
MM: Tokyo any day! I just love everything about that city – the food, the vibe, the culture, creativity and history. I've been there thrice but each time I visit, I fall in love with Tokyo all over again.
Locally, I recently visited Kund Malir in Balochistan and was blown away by the beauty of that area so it's definitely my favourite travel destination within Pakistan at the moment.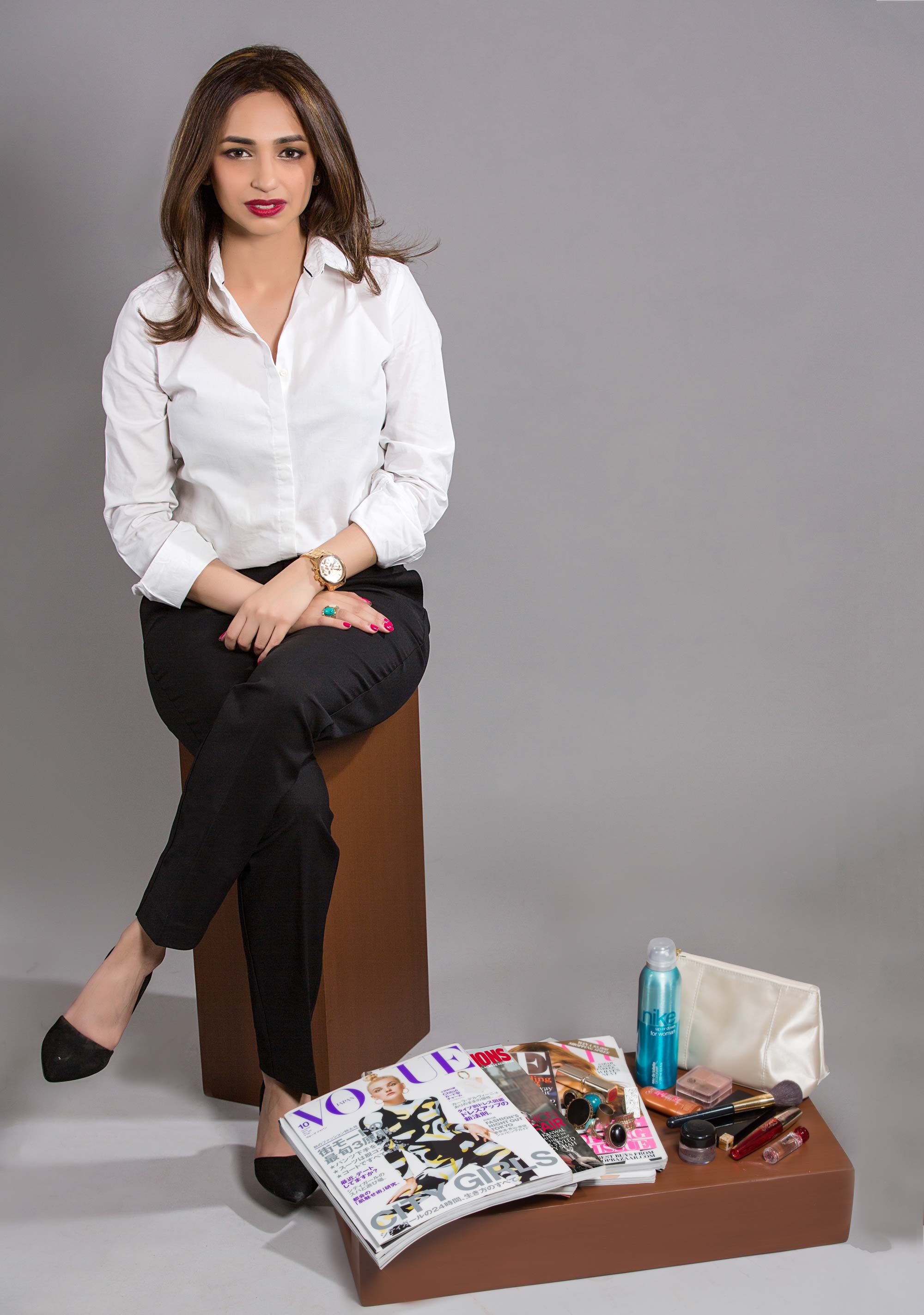 Adventure bug or comfort puppy, which one are you while on holiday?
MM: Definitely adventure bug! Before visiting a country/city, I read up online, make plans and arrangements accordingly. During the last stages of pregnancy, and to some others from the first months, sleeping becomes a problem. But thanks to the pregnancy pillows, it's now a thing of the past. For insight into the best pregnancy pillows and what you need to know before purchasing one, continue reading https://pregily.com As a first mother, you may have heard that after the baby arrives, you may not get that much sleep. But you have no idea of how your final pregnancy term will feel. Experienced mothers will agree that during this time, enjoying a good rest is like an uphill task. A pregnancy body pillow will sort you out. For me each holiday is an opportunity to explore, regain my confidence and expand my horizons.
What is your favourite sport and what festival or sporting event do you most want to see live?
I love football and tennis. And would love to see the Wimbledon final live in the UK some day.
Are you an adrenaline junkie? Any extreme sports on your bucket list?
MM: Yes! Water-skiing and air racing.
Language you would like to be fluent in?
MM: Arabic, French, German.
How do you balance work and vacation? What helps you relax?
MM: By planning in advance. I believe that both work and vacation are equally important in my life; hence I have to make time for both. My friends, family and reading keep me relaxed.
What do you like to buy while on holiday?
MM: Hats, shoes, sunglasses, souvenirs, bags, make-up… lots of it! I also like to collect fashion magazines, especially Vogue, in different languages.
Which famous person (living or dead) would you like to take on holiday, and where?
MM:
Audery Hepburn to the sets of Breakfast at Tiffany's.
Carrie Bradshaw from Sex and the City to New York City.
Blair from Gossip Girl to New York City.
Jackie Kennedy, Grace Kelly and Elizabeth Taylor to Hollywood studios.
Harrison Ford, to the sets of his movie Sabrina for a fine-dine romantic dinner.
What is your travel pet peeve?
MM: When I don't understand the local lingo of the country I am visiting.
You have won the lottery; tell us where you would like to live/retire.
MM: Tokyo.
Romance whilst travel – yay or nay?
MM: Haha, depends!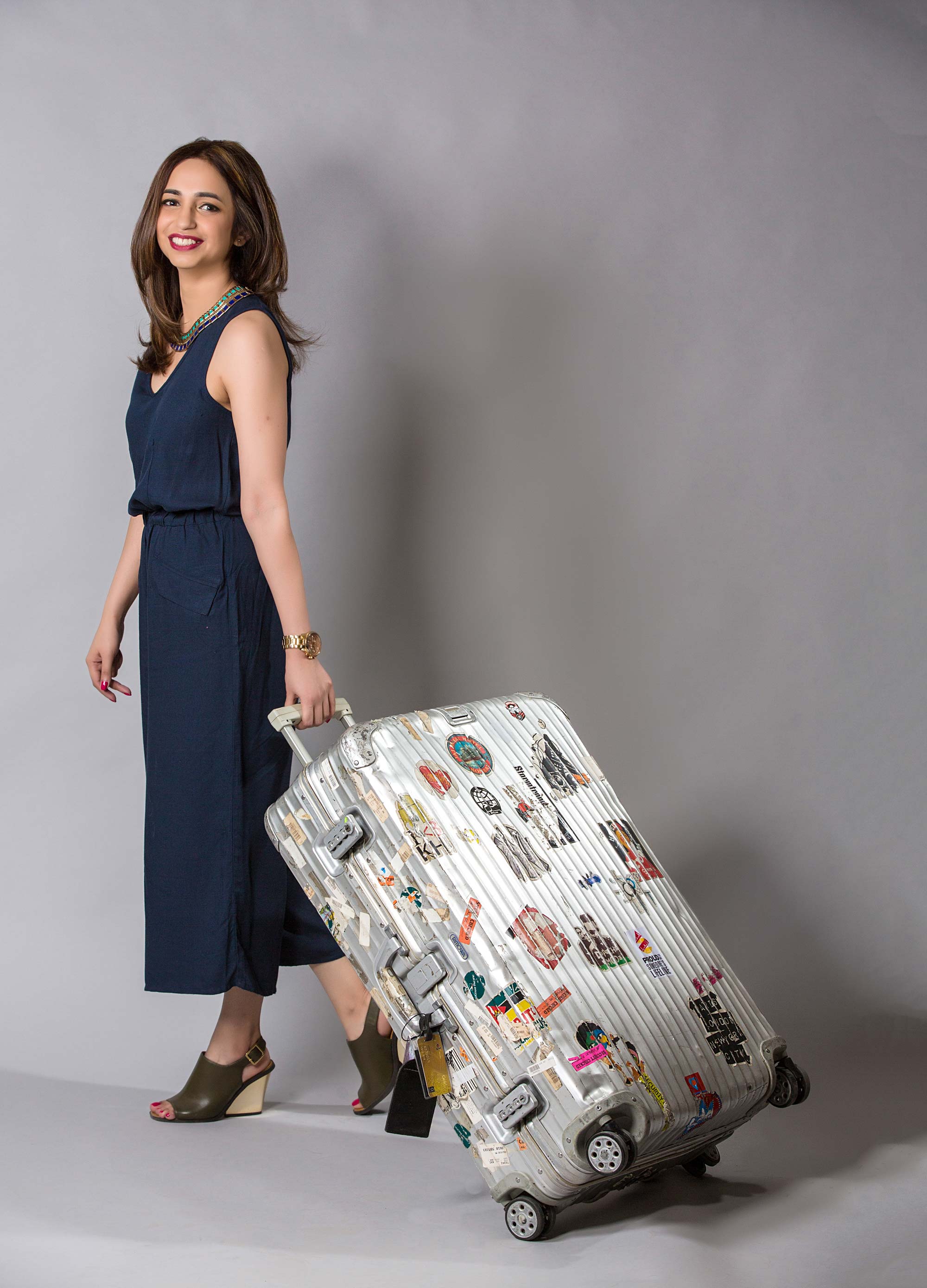 What is your favourite cuisine?
MM: Japanese. Sushi any time, any day!
You have an unlimited travel budget and 24 hours, give us your itinerary.
MM: I would raid my favourite brands' outlets and grab all the shoes, clothes, bags, accessories instantly. I think this would consume 24 hours to be exact!
What are you listening to these days ?
MM: These days my playlist consists of Pavarotti, George Michael and Omar Kamal, who many call Palestine's Frank Sinatra.
What is your message to young Pakistani girls looking to become corporate leaders?
MM: It's a tough world but never believe that you're less than anyone. Always believe that you can conquer, set a benchmark and leave a mark with your confidence and knowledge.
What are your parents most proud of you for?
MM: The fact that I am a die-hard Pakistani who never gives up on Pakistan, believes in Pakistan and promotes the good side of Pakistan.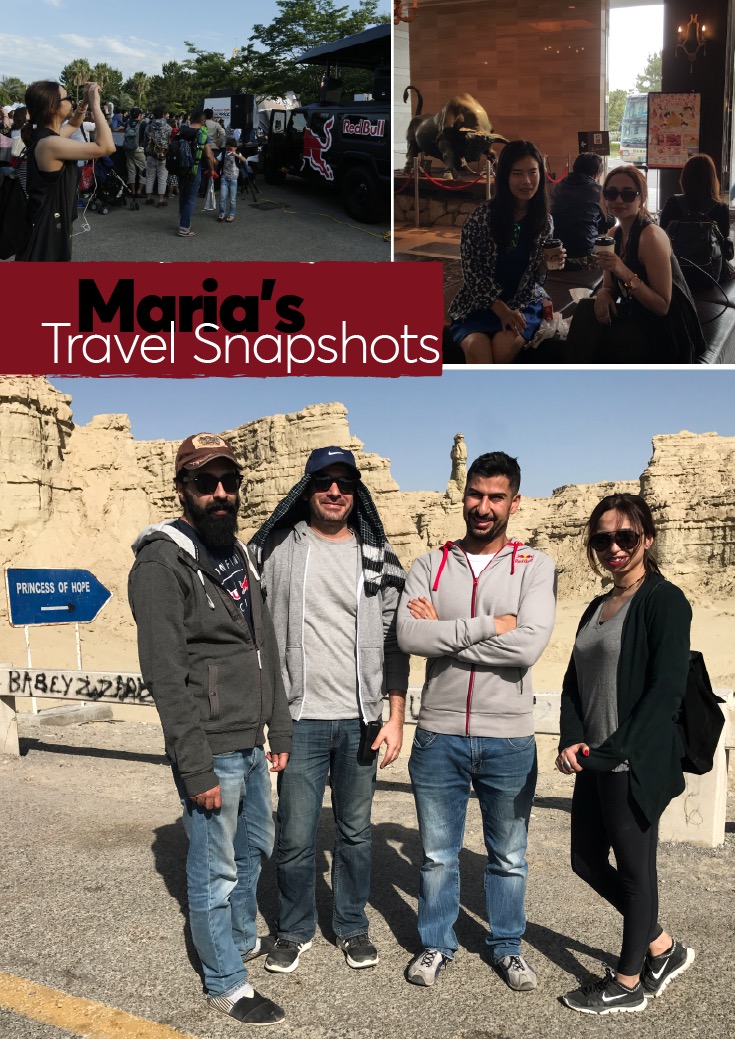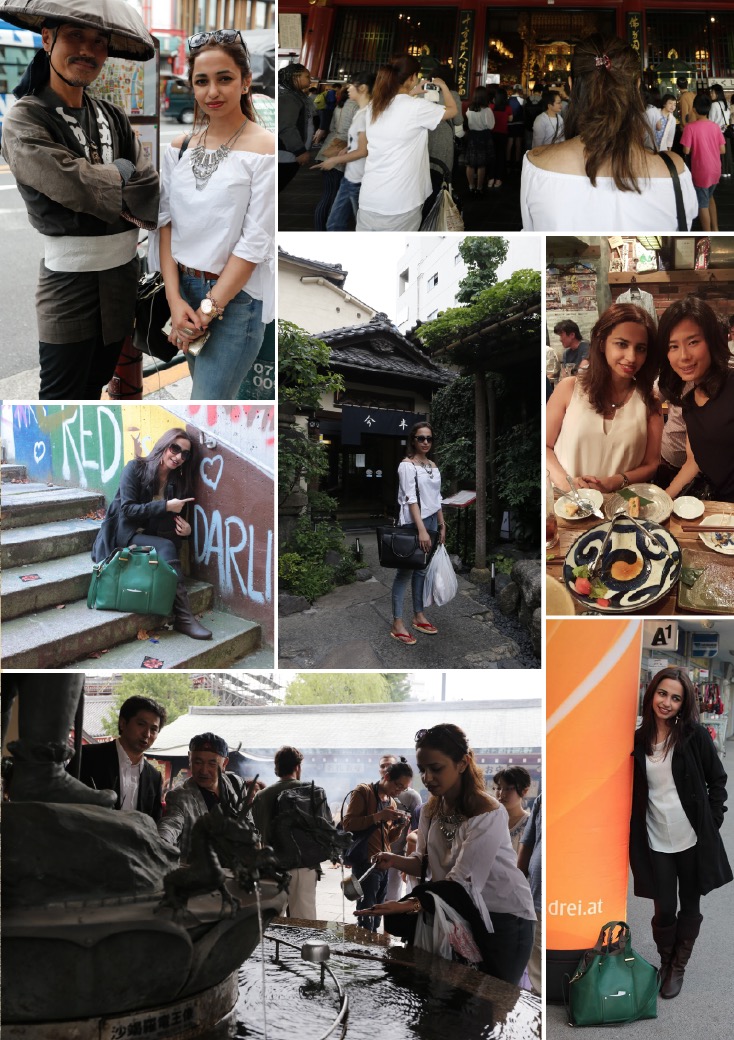 .

Travel Essentials

A Pouch (to keep important documents in one place)
Fashion Magazine
Planner
Maps
Make-up kit
Sunblock
Sunglasses
Book

.