The top stylist shares her travel tales, tips for nailing airport style and packing right.
From fashion journalist to magazine editor to stylist, Haiya Bokhari has filled the various roles that have marked her professional career with an individualistic streak that has created waves.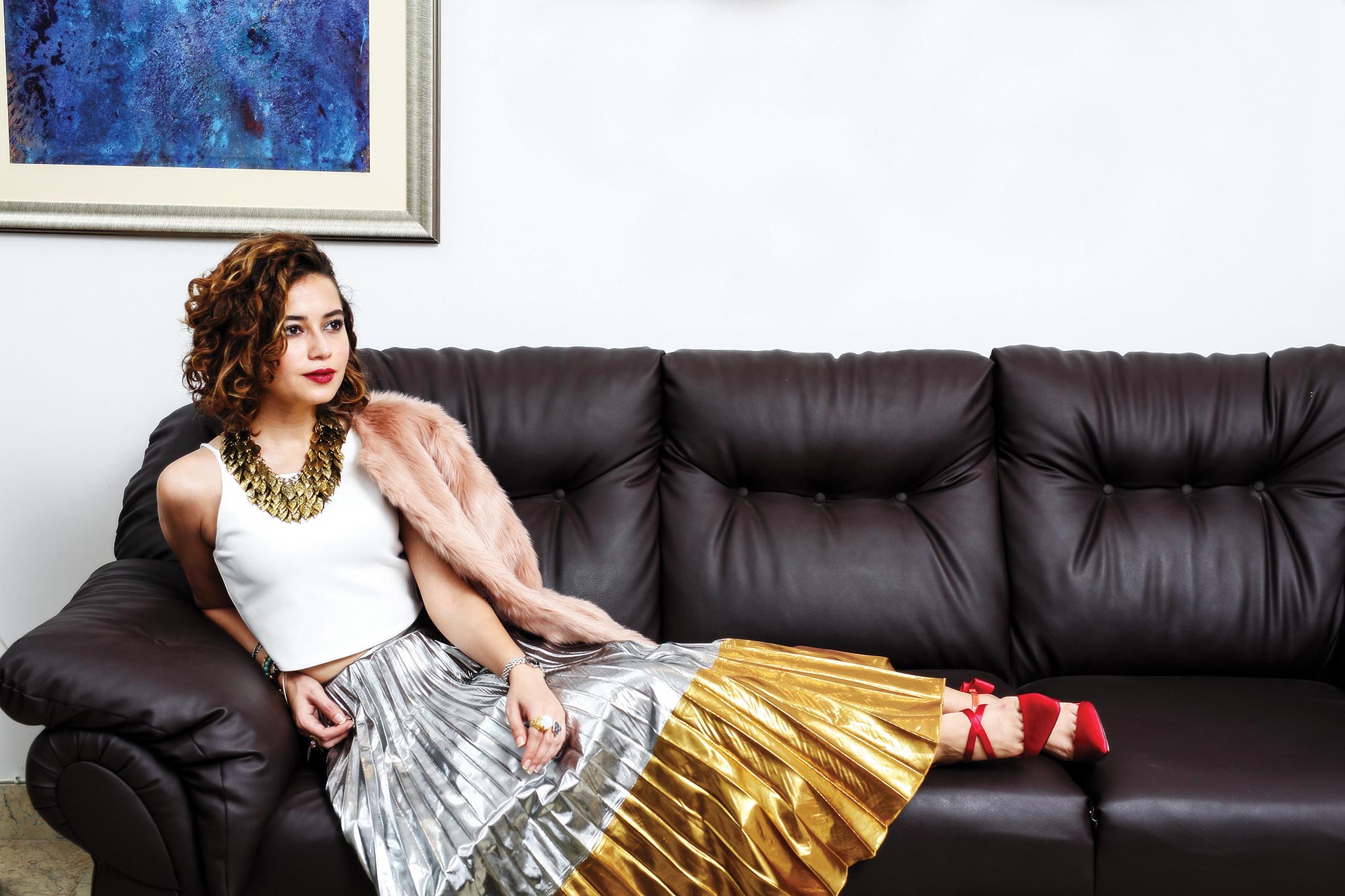 Her quirky red carpet style perpetually lands her on best-dressed lists – a flair that she is keen to translate into her role as a stylist. "You'll never see me plugging a big international brand, whether I'm dressing myself or a client. It's easy to take beautiful pieces from established brands and make them look good," she says. "For me, the thrill is to take a blouse from Anarkali and pair it with Asos pants in such a way that the eventual look is diva material and red-carpet worthy."
Travel Essentials
Perfumes (Two, a 50 ml bottle and another smaller carry-on that you can dab directly on pulse points)
Hand Cream
Body Shop Vitamin E Moisturizer
Dior Lip Glow
Eye mask
My Rings
Sunglasses
Book
Charger and Hair Clip.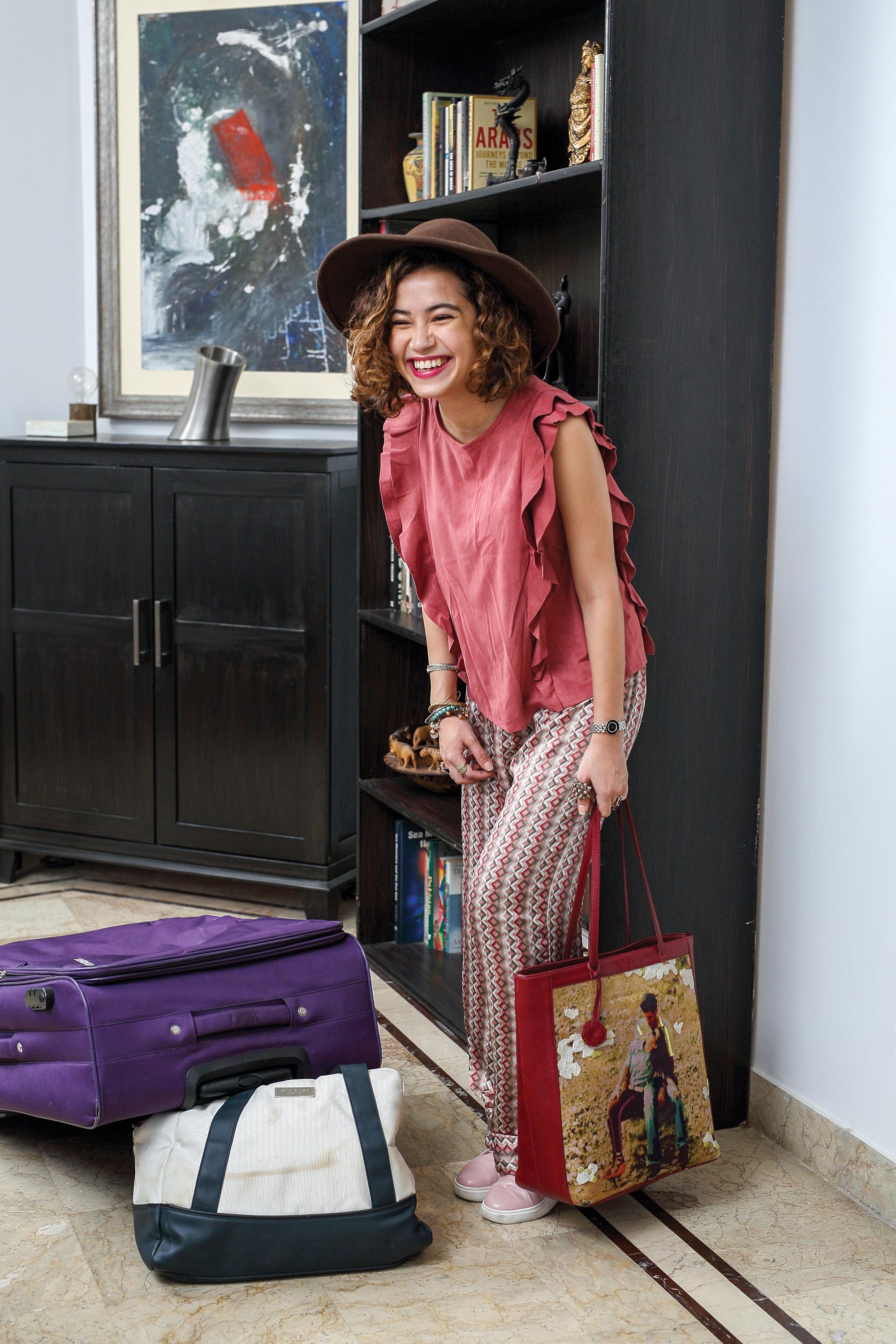 It's an approach that's worked well, for Haiya's list of clients reads like a who's who of the fashion and entertainment worlds – from Mahira Khan, Aaminah Sheikh and Humaima Mallick to Ayesha Omar, Aisha Khan and Urwa Hocane. She's also styled campaigns for brands such as retail giants Sapphire and Nishat Linen.
Travel Tips
Compartmentalize your packing.
Roll your clothes as opposed to folding.
Pack small souvenirs and stuff them in your shoes.
Keep a good book and/or an excellent playlist for long transits at airports.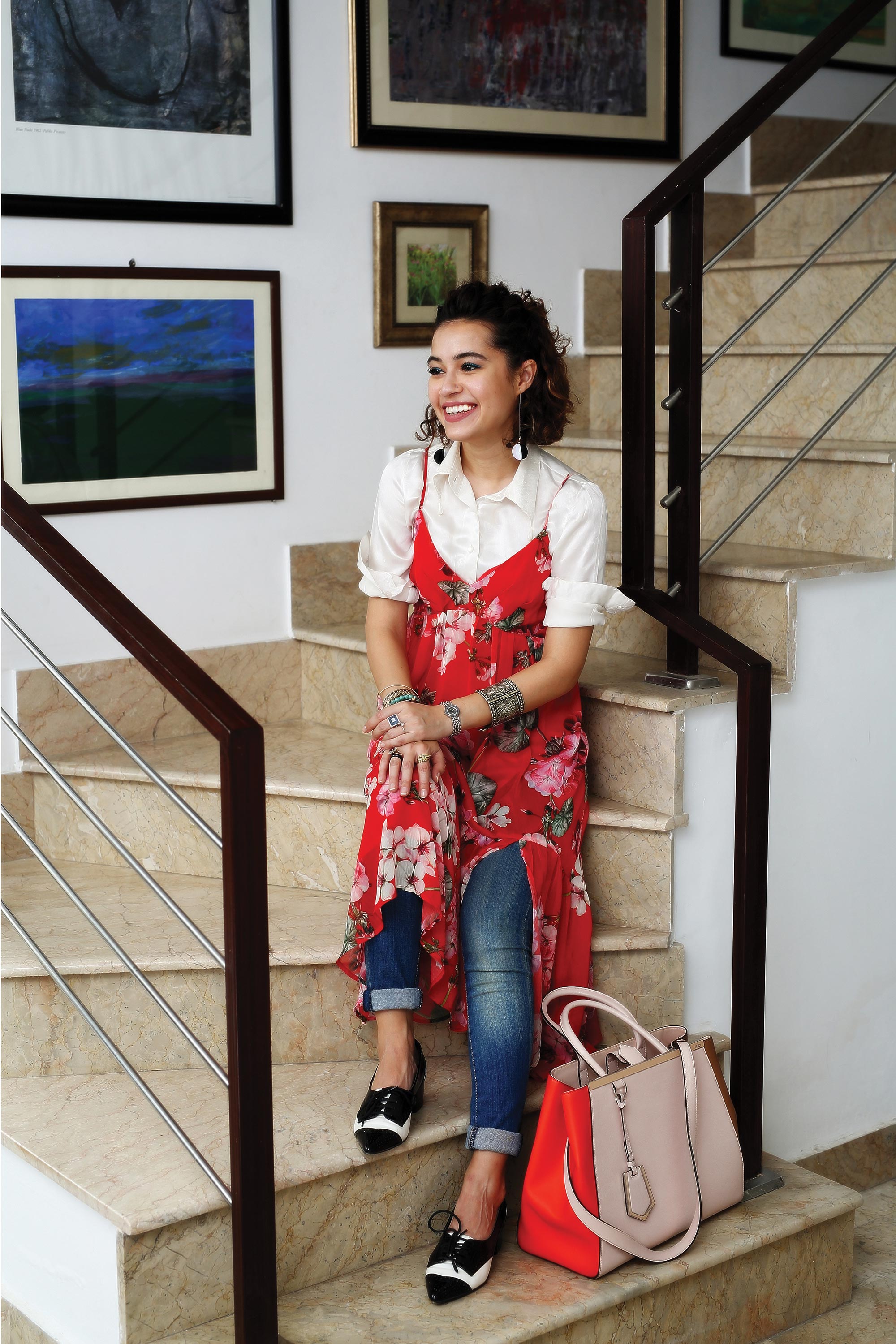 Destinations recently caught up with the journalist/stylist to talk about her work, travel and styling tips.
What are your favourite trends this season?
HB: I'm in love with glitter lips and all things metallic. I'm also pretty thrilled with the return of velvet.
What trend would you like to see disappear?
HB: Ball skirts. There seems to be no escaping them. Valentino rock studs. Sophia Webster winged heels. Tightly tonged curls. The list is endless.
What is your go-to travel outfit?
HB: Something extremely comfortable (read presentable track pants or pyjamas) that is also covered since airplanes tend to get cold. I also like to carry a stole or oversized scarf since you never know how clean the blankets provided by the airline are.
The nature of your job is such that you are constantly travelling. What's your tip for instantly transforming a comfy airport look into a work-chic one?
HB: Accessories. The right shoes, a belt or jacket can elevate an ordinary outfit into chic territory.
You're a self-confessed beauty junkie. How do you decide which beauty/make up items to pack and which to leave behind when travelling?
HB: Over time I've realized that as much as I love collecting makeup I don't use it as such, particularly when I'm on vacation. I'll pack my makeup according to what I'm travelling for; bright lipsticks, highlighters, cream blush and coloured mascara for a beach holiday, coloured eye pencils and cream shadows for a city-oriented sojourn and if I'm travelling for work then I pretty much just transfer the contents of my dresser in several different pouches. Better safe than sorry!
Name the top three items in your styling kit that you never leave home without.
HB: Safety pins, hair pins and a versatile lip colour.
If you could choose any person in the world to style, who would you pick?
HB: So many people. I'd love to style Kate Bosworth or January Jones or Diane Kruger, not that they need styling. Also Florence Welsh of Florence and the Machines, who's flaming red hair is the stuff of dreams.
What was the last trip you took?
HB: I went to Nepal for a week for work. We were shooting a winter campaign which took us to Kathmandu and Pokhara, with the latter being the city we enjoyed more. Kathmandu had a very Islamabad-meets-Murree vibe that kind of didn't feel like we had stepped out of the country at all and since everyone there understood Hindi, we could communicate with them in our mother tongue.
What do you like to buy during your trips abroad?
HB: At least one household and jewellery item that are local and reflect the culture/aesthetics of the destination.
What holiday destination are you currently dreaming of?
HB: Perpetually dreaming of South America. Brazil and Argentina are my ultimate holiday wish-list.
What's the first thing you do when you check into a hotel?
HB: Check if the bathrooms are Muslim shower equipped!
What's the most outlandish request you've ever made to the concierge/housekeeping?
HB: Probably something extremely mundane like safety pins or plastic bags. I've never had a reason to be particularly high maintenance yet on a holiday.
What's your holiday playlist?
HB: Depends on the vibe, the country and the company. Aye Rah-e-Haq Kay Shaheedon was strangely the song our entire film crew listened to for 17 days in Sri Lanka recently.
What's your trick for braving long transits at airports?
HB: A good book and/or an excellent playlist.
Any tips for packing wisely?
HB: Compartmentalize your packing. Roll your clothes as opposed to folding them for more space. If you've picked up small souvenirs and are worried they'll break during shipping, stuff them in your shoes.