Ali Xeeshan, the flamboyant fashion designer from Lahore, hardly needs an introduction. If you haven't seen his ornate creations parading down the runway during shows that are as theatrical as they are entertaining, you
must have seen the man himself decked up in his signature fur, round glasses and forehead piercing. That's the designer in a nutshell – outlandish, cheeky and certainly not afraid to make a statement.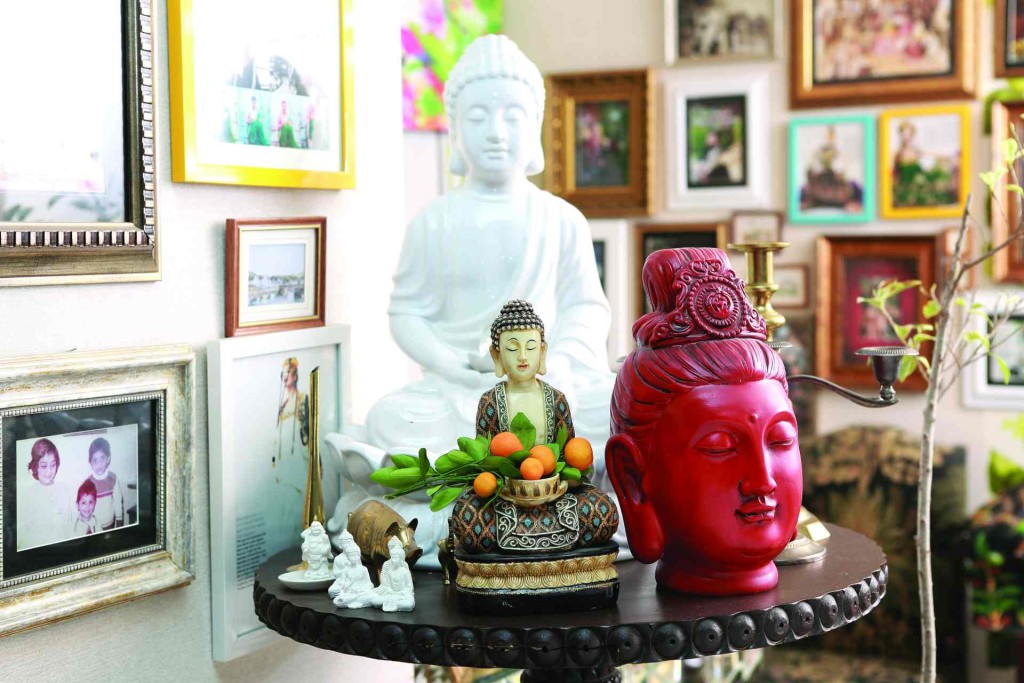 Travel is an essential part of Ali's everyday life, as he jets around the globe to take on international runways and meet new clients. DESTINATIONS managed to catch up with the designer right before he left on a trip to get the low-down on everything from suitcase style staples to holiday escapades.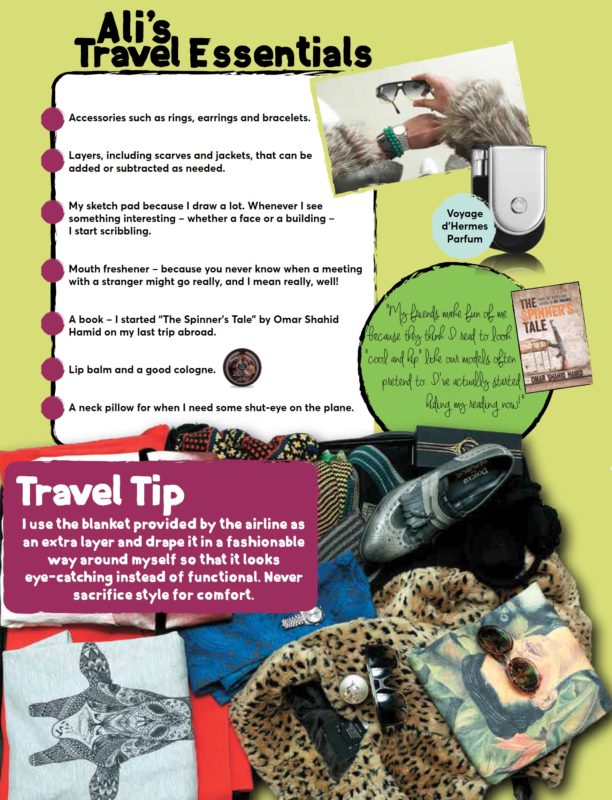 Are you a light packer?
Not at all. I live up to my reputation for being extravagant even when I'm travelling. My trips usually incorporate multiple destinations so I need to pack a lot. Plus, I travel with a big group of friends and we have our schedules down pat with lunches, afternoon teas and dinner plans every day. That means, at least, three looks in one day.
Name one item you can't leave home without?
My round, dark-rimmed glasses. They are an Ali Xeeshan signature and sure- fire conversation starters even in the most awkward situations.
What do you like to buy on your trips?
I have a collection of Buddha figures from around the world so that's one of the first things I go out in search for when I'm in a new city. I also keep an eye out for parallel brands and local designers. Everyone knows LV or Prada; I prefer to shop at places that are not so commercial. The idea is to keep people guessing!
What's your signature holiday look?
I don't like to plan my outfits but one thing is for sure – I have to make a statement when I
 dress up. I remember when I was in 
Manhattan for the first time a few years ago. I was so intimidated by the tall buildings and the sheer number of people on the street. I felt lost; like a complete nobody. I went back up to my room, threw on a fur jacket and my round glasses and suddenly people were stopping to look at me. That's me… a head-turner!
What's the most
 important style lesson
 you've learnt while
 travelling?

Never go clubbing
 wearing your best
 shoes! I don't know if 
true for other people, but I generally
 end up ruining my shoes by the end of a night of partying.
Name one destination you'd like to return to.
It's not a destination as such, but I recently visited Camden Town in London and I loved it. It's so exotic given its mix of people from various nationalities and its fun, party vibe. Plus it's so cheap. I had a blast picking out quirky tees and interesting knick-knacks from there.
Are you big on luxury when it comes to travel?
I don't make a fuss. If I'm on a long-haul flight, going to the US for example, then yes, I'll fly business class. But that's more out of the necessity of being comfortable than proving a point or behaving like a diva. Honestly, I can stay in a youth hostel and use the money saved to buy more clothes or go to the best clubs. I like to party so I won't compromise on the clubs that I frequent.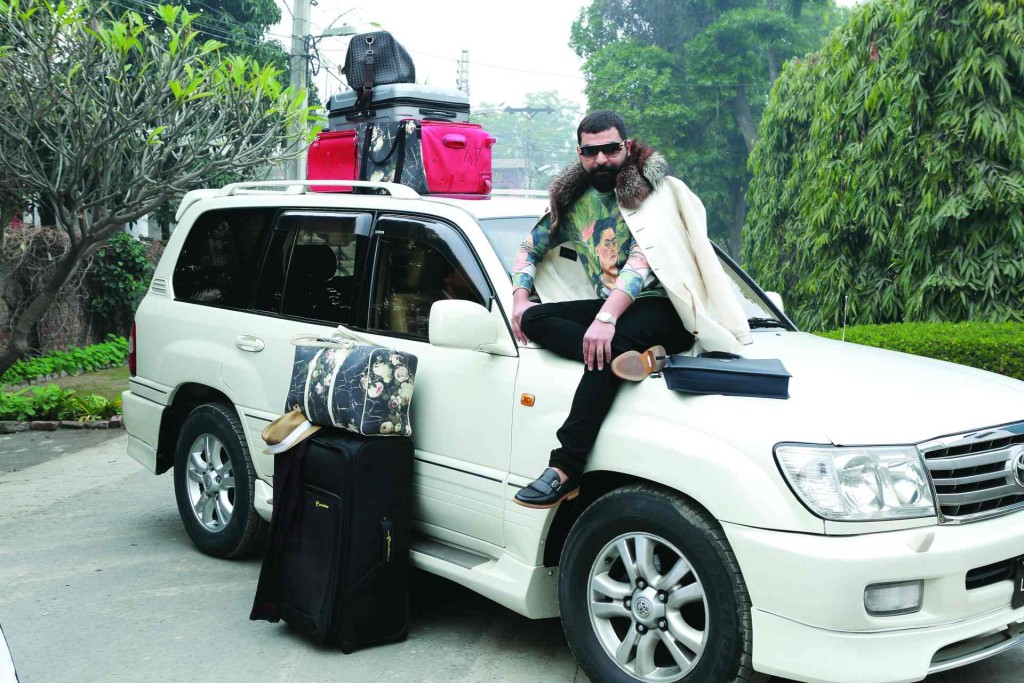 Have you ever had to deal with lost luggage?
I've never lost my luggage but I once lost myself in Italy! It's a funny story – I was doing a solo Europe trip and had a one-day stopover in Rome on my way to Milan. My hotel was on the 16th floor of a building and by the time I dragged my luggage up, I was drained. I just threw my bags on the bed and headed out for some sightseeing, and in my hurry forgot to jot down the name and address of the hotel. After roaming around haplessly for about five hours, the police came to my rescue. Luckily, I had my passport on me and they tracked down the hotel using that. It was very filmi and dramatic, riding in the back of a police car with stone-face Italian police officers!
Any memorable celebrity encounters while on holiday?
I once saw Michael Jackson at Buddha Bar in New
York City. He was surrounded by security and I only caught a glimpse of him but this was right before he died so the memory is special. Also, I have a friend who works as an art director for Vogue and he took me on a whirlwind tour of the magazine's offices in NYC. I saw Anna Wintour's office but she herself was in London then. Even so, it was surreal and overwhelming to be in her space!
Adventurous explorer or comfort seeker – which one are you?
Definitely the former. I like to experience new things on my travels. I especially love meeting the locals wherever I go. You'll see me striking up random conversations with shopkeepers, hotel guests, or even strangers walking down the road. I think because people find my appearance interesting, they want to start a conversation with me.
What's the first thing they ask you?
"Are you a mafia don?"
Holiday romances – a fun diversion or unnecessary heartbreak?
I'm the kind of traveler who falls in love with everything and everyone around me. I love to flirt and I've had countless holiday romances. Luckily, they've always left me with fond memories.