Stylists and BFFs Mehek Saeed, Samiya Ansari and Alishay Adnan were recently in the capital city of South Korea on a vacation that had them catching Seoul at its best. As the tail end of fall gave way to winter, the temperature had yet to dip below freezing, the trees still bore signs of beautiful autumn foliage and the streets were mercifully free of the tourists that will converge come cherry blossom season. 
From its edgy fashion to its dynamic food scene, its cult beauty products to its quirky street markets, Seoul offered endless possibilities for this group of style-savvy friends. Read on as they break down the best of what they experienced in this fun guide to Seoul's most stylish stops.
Mehek Saeed

Top 2 Vacation Looks

1 I really wanted to inject a neon colour into my wardrobe and did it with this sweater but toned it down to match my aesthetic with a classic Mango coat.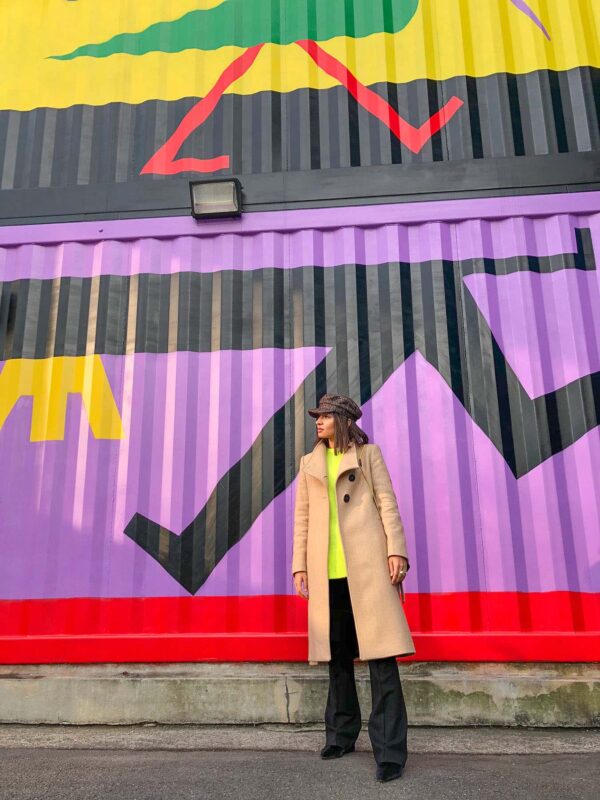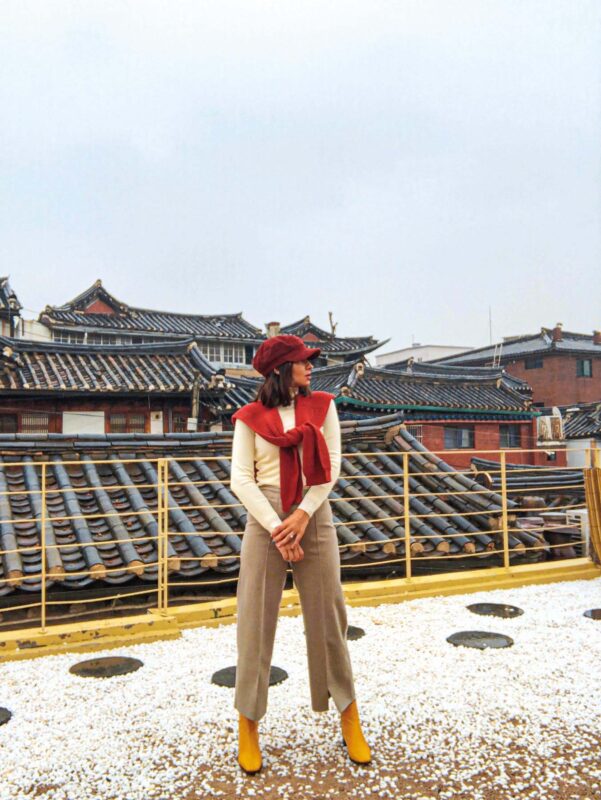 2 This sweater and boots from Style Nanda (favourite retail outlet) paired with pants and a hat from my own wardrobe is a classic 'faking fall' outfit.
Top 2 Fashion Finds
1 Staple pin bag – it was a random find from a store in Hongdae but one of my favourite purchases because stylist life bestie = safety pins.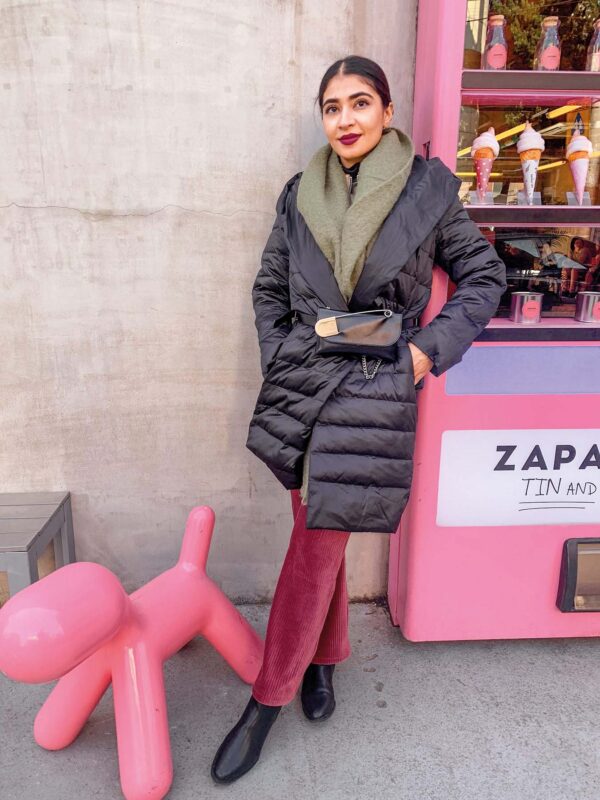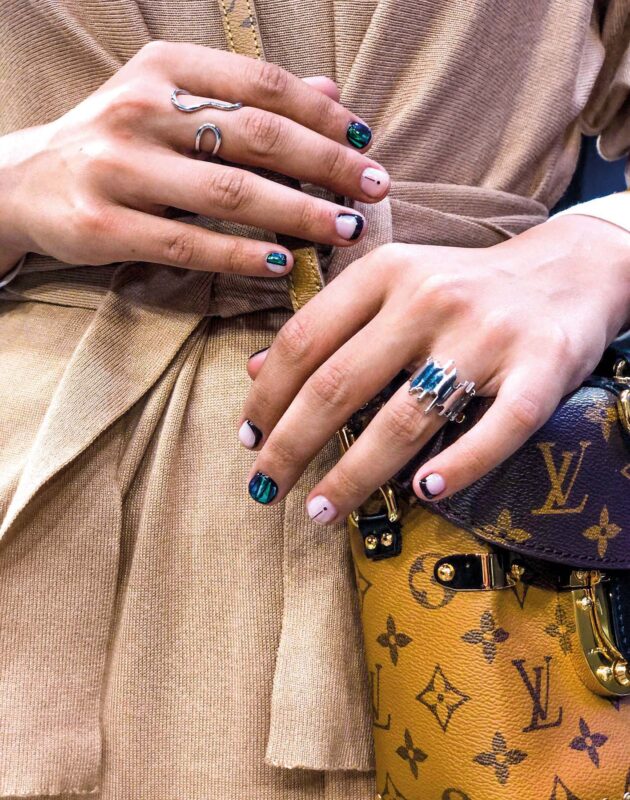 2 Unistella: This isn't so much a find because it came so highly recommended by people on the internet. They did a fantastic job of my nail art and although they were expensive at $160 and took a good four hours on my nails, it was worth the time and money!
Top 2 retail outlets
1 Style Nanda: With a dreamy 'Wes-Anderson-Grand-Hotel-Budapest' aesthetic, each floor has a diverse range of products, from cosmetics and skincare, womenswear and accessories to a 'Pink Pool' café with irresistible cotton-candy clouds on top of cute coffee cups.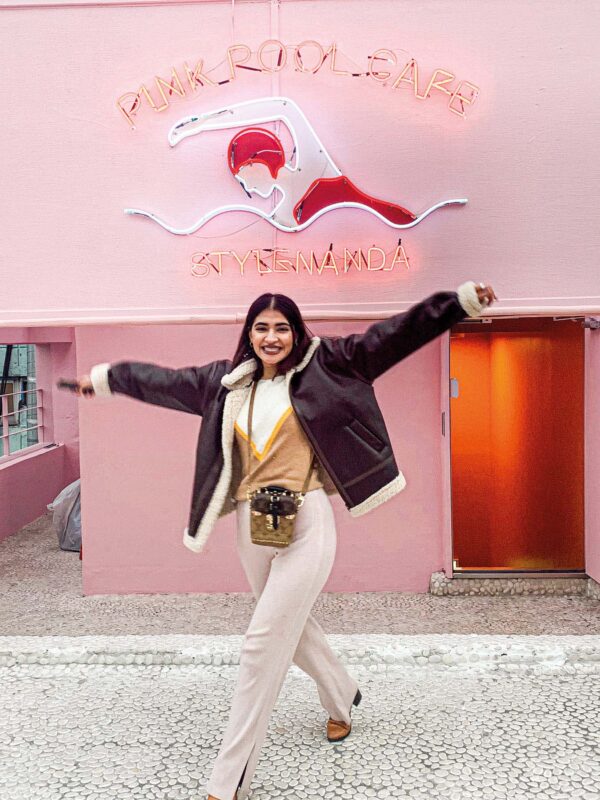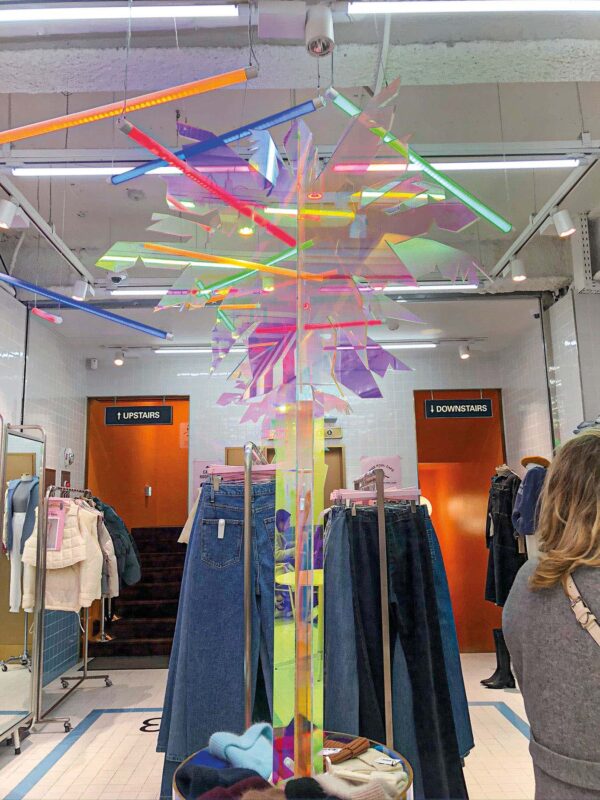 2 Sigonggan: Rows and rows of earrings hung on shelves will greet you upon stepping into the store.
Top 2 meals
1 KKanbu Chicken: This chicken is going to be remembered for years to come as the best fried chicken I've ever had.
2 Myeongdong Kyoja: They're known for their knife-cut, handmade noodles served in a deep and flavourful broth with meat and vegetables, making for great comfort food. The restaurant has been on the Michelin guide for a couple of years.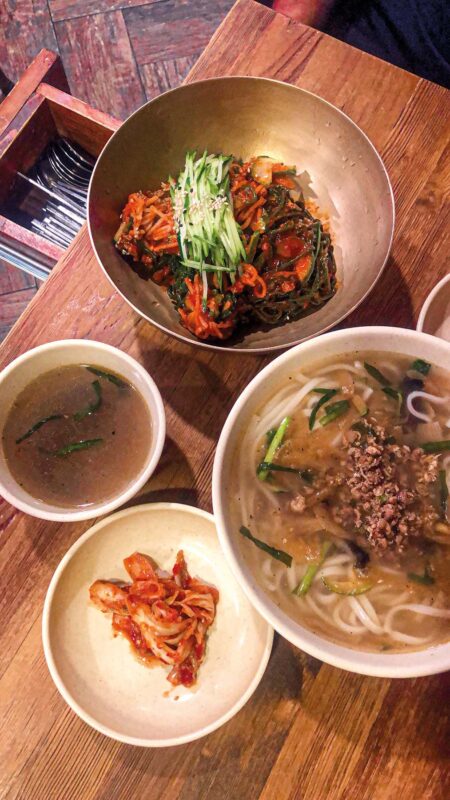 Top 2 Korean beauty Finds
1 Innisfree: Everything from the eco-friendly Innisfree was a great find for me because they source their ingredients from Jeju Island, which makes it a whole lot more special.
2 Laneige: They make a night mask range which is delicious! Their lip sleeping and water sleeping masks are a great combination for ensuring maximal overnight recharging. 
Top 2 Instagramable spots
1 2D Café: Everyone knows how obsessed Korean people are with comics and other animated things. This place makes the real, three-dimensional world that we live in look like a flat illustration from a comic book and has a line of people waiting outside at all times!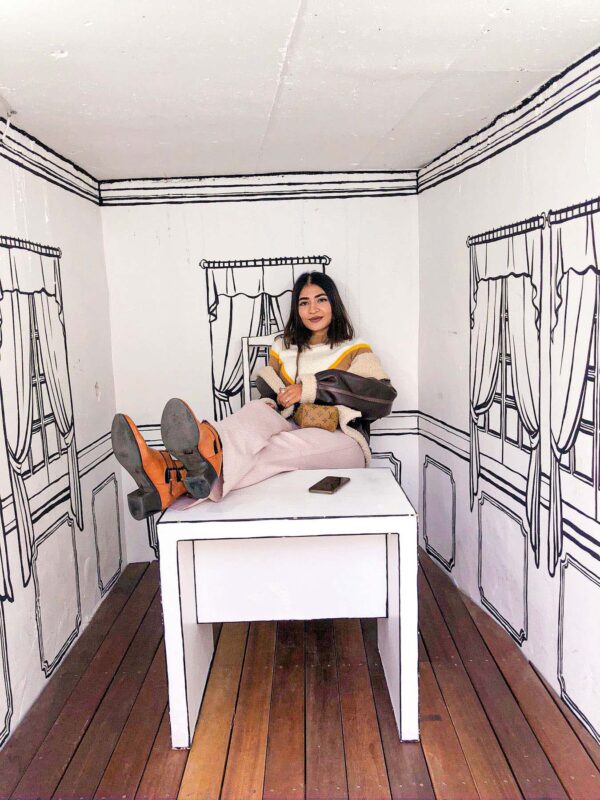 2 Zapangi: I had saved an image of Zapangi's fun pink vending machine entrance on Instagram a while ago, and I was determined to visit it.
Alishay Adnan
Top 2 vacation looks
1 Cold weather brings out my love for layering. I styled this printed silk shirt with a casual lime blazer, and topped it with a white oversized belted blazer. Sometimes it's fun to just play with different clothing items while keeping your accessories minimal.
2 For this look, I chose a neutral fuzzy sweater and paired it with casual pants and ankle boots. While my outfit was monochromatic, I threw in a brown beret and a textured fanny pack to let my accessories do all the talking.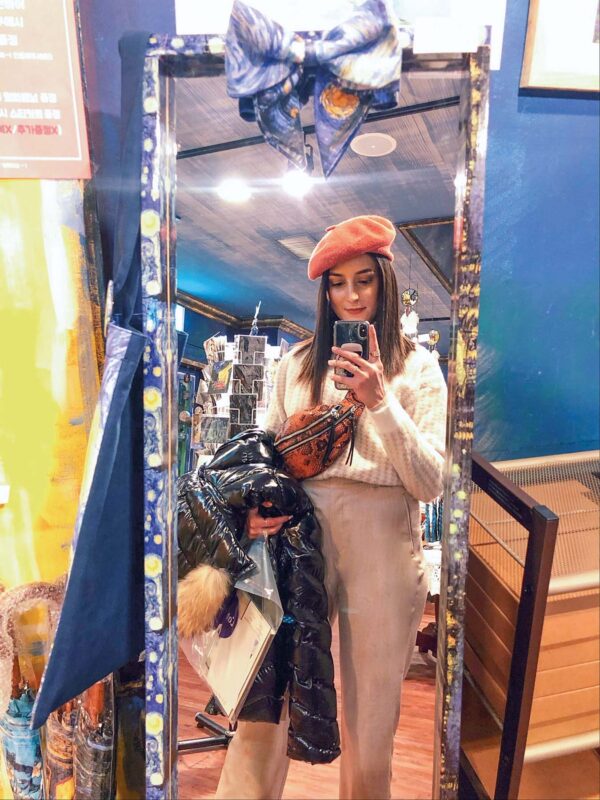 Top 2 Korean beauty finds
1 Nature Republic's and skin tightening cream with 24k gold ampoule. I love this moisturizer's lightweight formula as it absorbs into the skin very quickly, all the while leaving it super hydrated. It has a watery-gel texture and includes gold sparkles, which leaves your skin glowing all day long!
2 Laneige's Perfect Renew Eye Cream, a mid-weight moisturizing eye cream which sinks right in and can be used during daytime as well as night. It definitely makes the eye contour area feel healthy and hydrated.
Top 2 fashion finds
1 Gentle Monster x Fendi Sunglasses: These oversized aviator shades can elevate any outfit. I fell in love with the delicate matte black metal frame, which perfectly contrasts the yellow bar on top.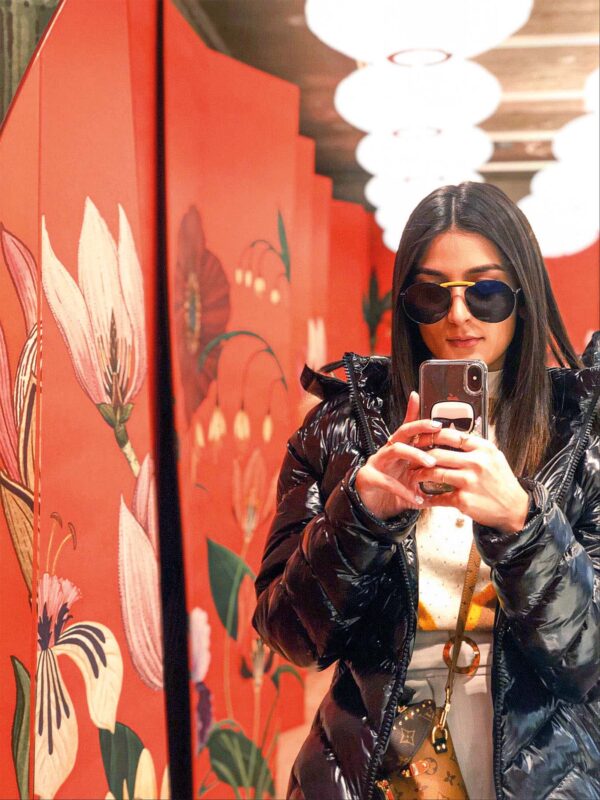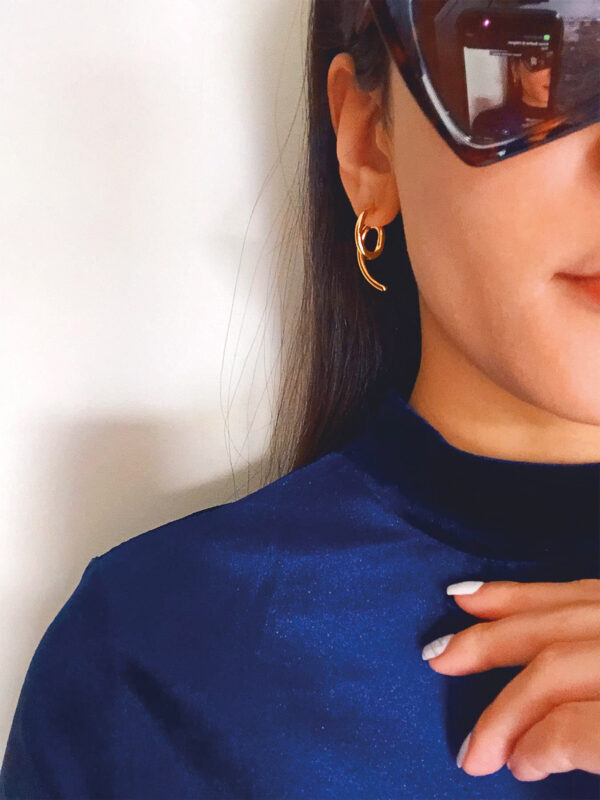 2 My Poetry sterling silver earrings. I love these handmade contemporary earrings for their refined and understated design, the perfect subtle addition to complete your daily look.
Top 2 Retail Outlets
1 Worksout: Located in RYSE Hotel, Worksout showcases some of the most unique and influential global brands. This store's modern and minimalistic interior was soothing to the eyes and their well-curated product display kept me curious to browse through all their designs till I found the perfect jacket.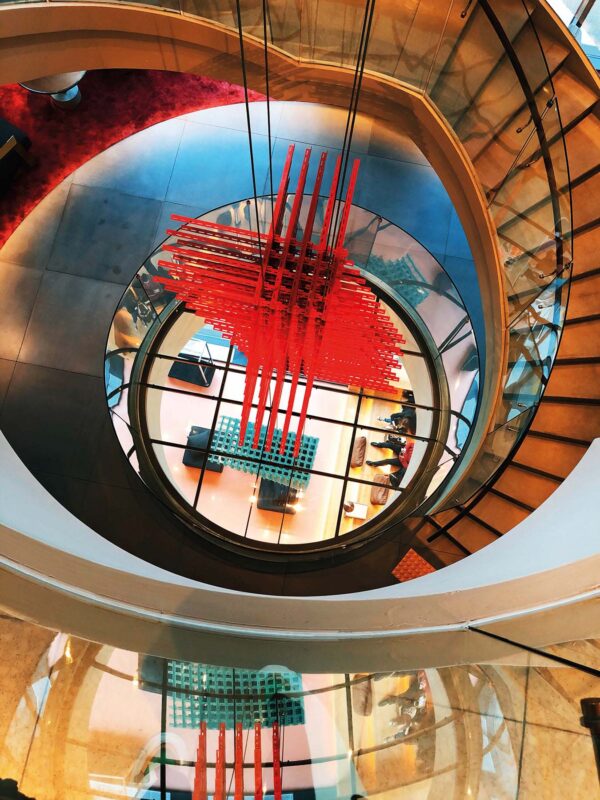 2 Tamburins: Located in Garosugil Gangnam, the Tamburins flagship store is one of the most stunning stores I have seen. Their display was super artistic, edgy and picture-worthy. Their attention to detail on design and display blew my mind and gave me all sorts of inspiration. I was lucky to find this gorgeous store not just for their store concept, but also for their amazing all-natural products.
Top 2 Instagrammable spots
1 Café Dior by Pierre Herme: This sophisticated café lies within the largest Dior flagship store of Asia. The chic white and grey modern furnishing and its upscale desserts make it the perfect place for some aesthetically pleasing pictures for the gram.You won't find anyone not snapping away here! 
2 Urban Space is the cutest, pinkest and one of the most instagrammable cafés in Seoul. It has a shiny ball pit filled with inflatable toys and enough photo ops to help you gather content for a week.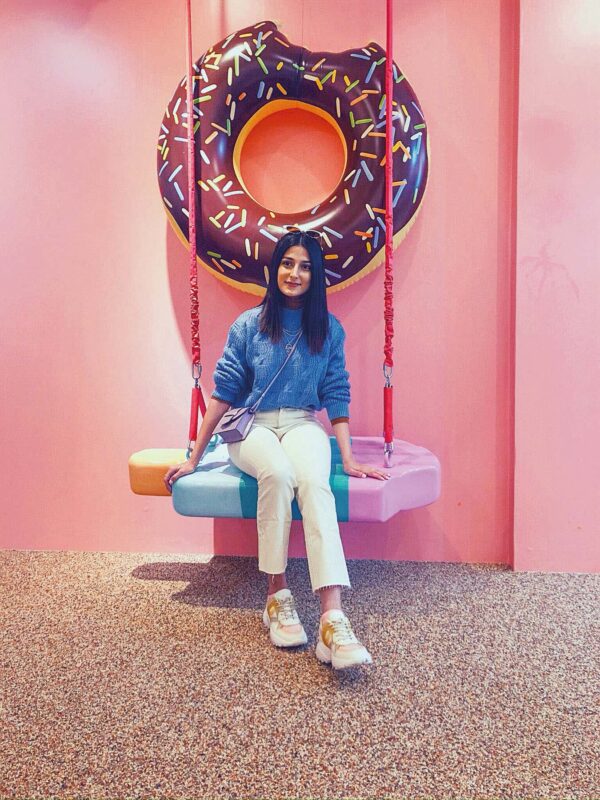 Top 2 Meals
1 Gaon is a 3-Michelin star traditional Korean restaurant serving high-end, elegant cuisine paired with an intimate experience in private rooms adorned with modern art. We enjoyed their winter seasonal menu with courses like Hanwoo bone soup with brisket, kelp steamed abalone and the most delicious sweet potato ice cream. However, my favourite was the 8-day dry-aged roasted duck – best I've ever had.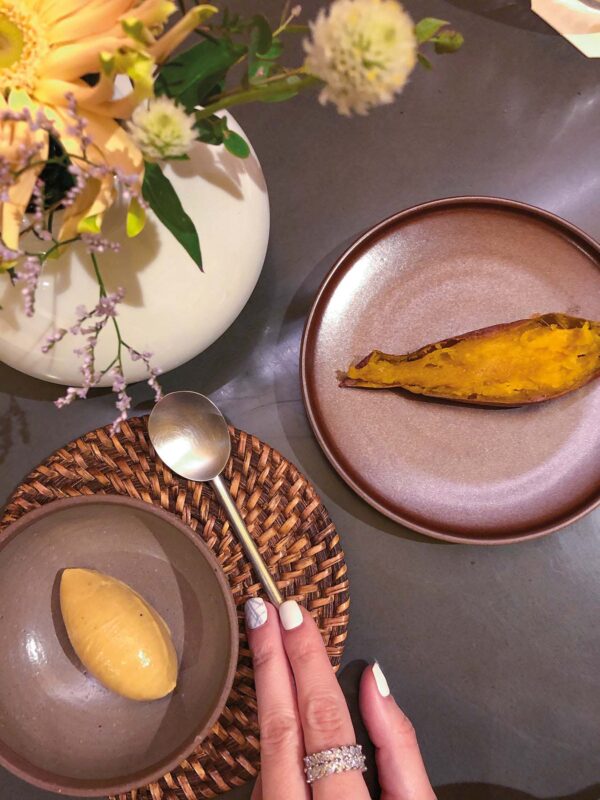 2 Dak Galbi: This incredibly heartwarming Korean dish was introduced to us on our food tour by Seoul Eats. It is a scrumptious meal put together with a few basic ingredients yet delivers a unique taste and flavour. The combination of the spicy stir-fry chicken and cheese gave me all the feels. I'd certainly eat it again.
Samiya Ansari
Top 2 vacation looks
1 I got to Seoul knowing something special was in store for me when it came to fashion. It hit home, the majority of the stores were unisex, it all felt so comfortable. My top look had to be my street-style graffiti pants, paired with a crop top that I layered with another shorter red top, accessorized with a waist bag from the quirky shops around Hongdae and limited-edition Air Jordans.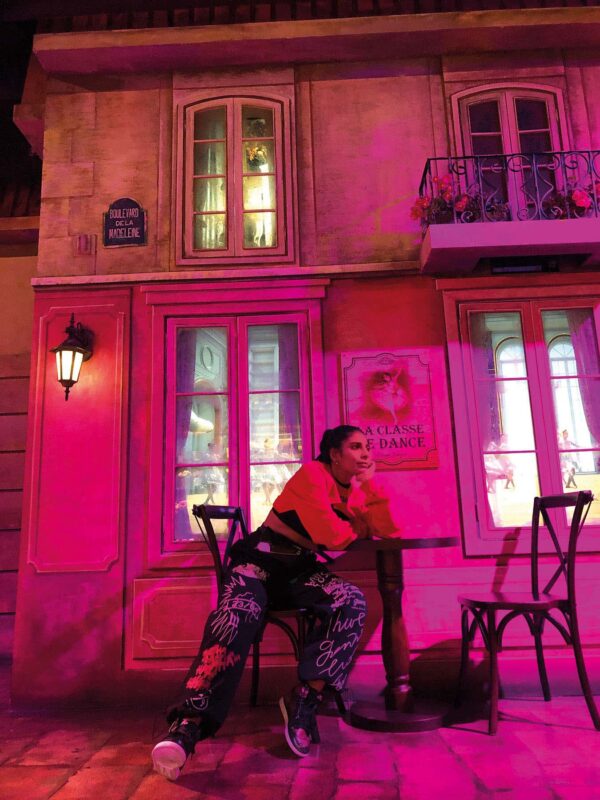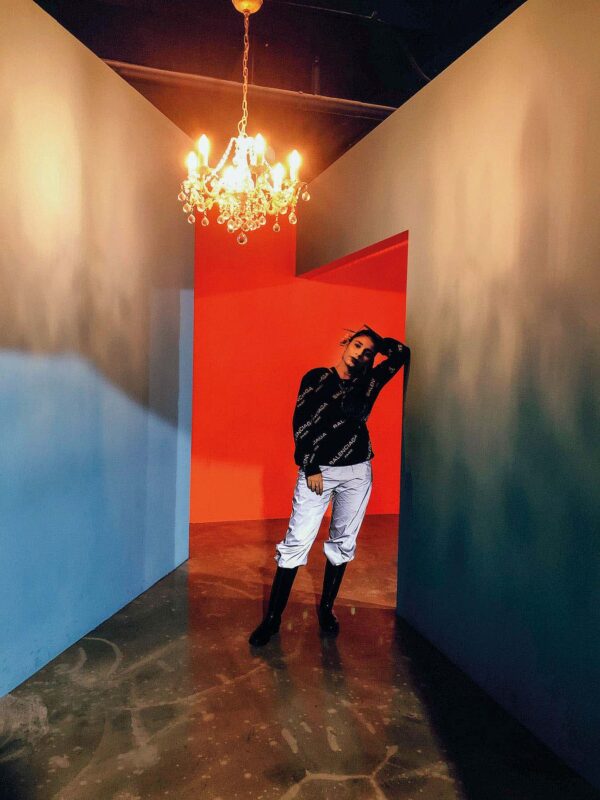 2 My second favourite look were the reflective pants I got from a shop I happened to stumble upon with a super quirky storefront which had stairs leading us to the basement. I paired that with a Balenciaga sweater, a Mango waist bag, and my 10-year-old wellies from Burberry that don't work with any other look but this one, minus a rainy or snowy day in London.
Top 2 fashion finds
1 Kirsh: I cannot get over the amazing quality of their sweatshirts that make you feel warm and stylish all at once. Unisex, oversized, and right up my alley, Kirsh delivers a vast variety in their colour palette and styles.
2 Yuul Yie: Made-to-measure shoes from a vast variety of edgy and geometrical designs, but you can only get your hands on a pair if you have 3 to 4 weeks in Seoul. They do ship their shoes globally but I wouldn't trust our customs.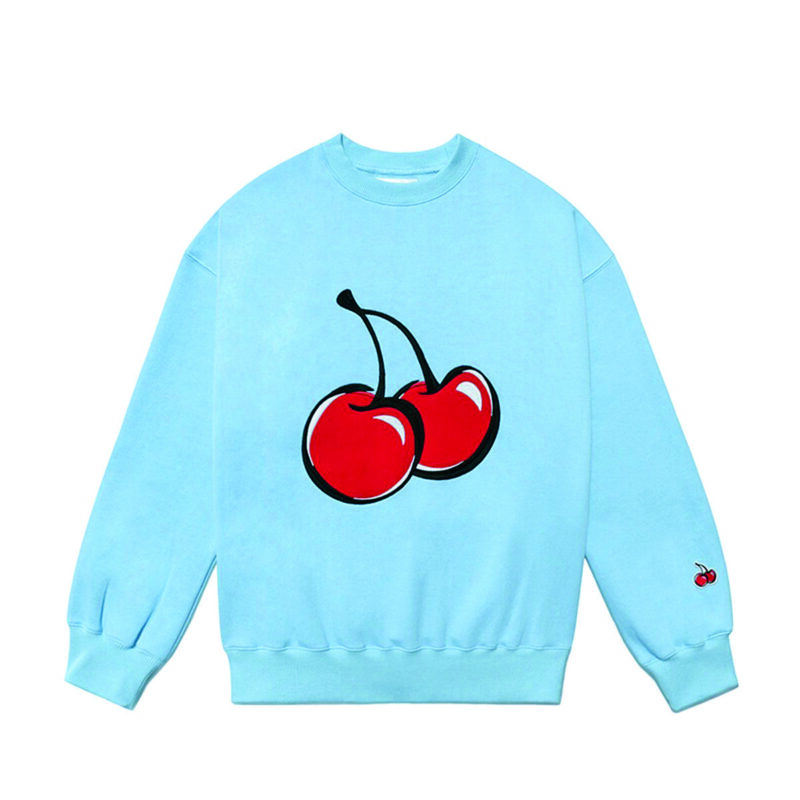 Top 2 Korean beauty finds
1 The snail mask from Nature Republic. It's a miracle worker! The tiny blackheads and dry patches on my face just disappeared within two days of using the mask.
2 Cosrx Advanced Snail 92 Cream. Never has my skin felt so hydrated and tight as it did minutes after using this day and night cream.
Top 2 retail outlets
1 Gentle Monster:  Each store, be it 2 or 5 in one city, has a different theme, undeniably creative installations and displays that make you want to grab a few pairs of sunglasses before you leave. Their recent collaborations with Fendi, and later Alexander Wang, left me wailing for a pair that was entirely sold out in all of Seoul. 
2 Common Ground: A space curated mainly for local Korean brands and some international brands that aesthetically transported me to Brooklyn through its facade made of large blue containers and graffiti-worked walls surrounding an open space. So raw, yet so pleasing to my eye, I could've spent days shopping here.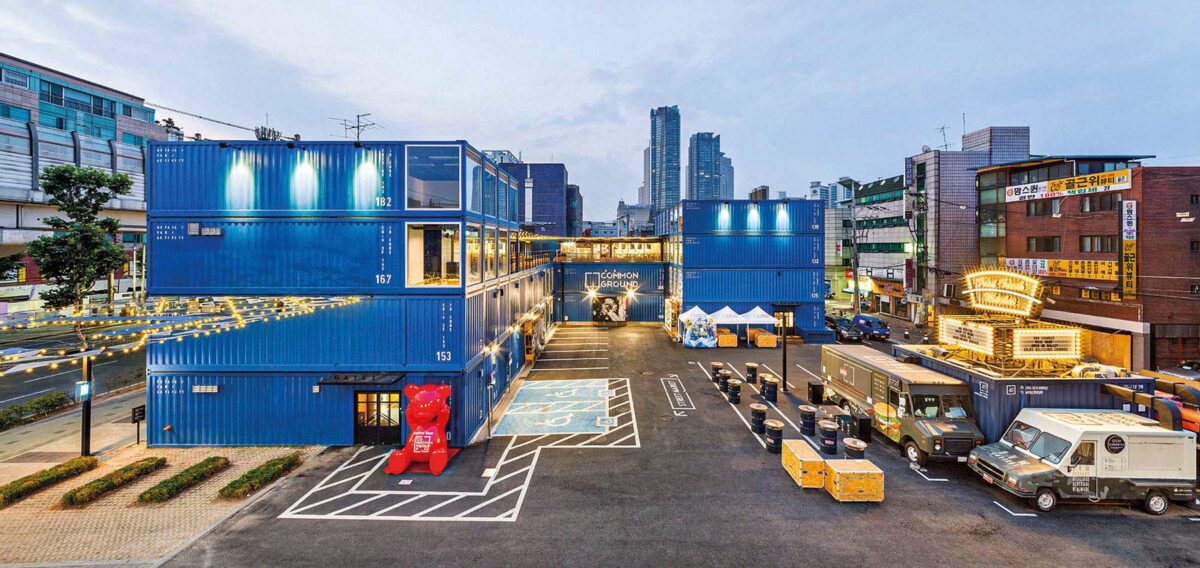 Top 2 Instagrammable spots
1 Dr Jart is a skincare brand that really blew my mind away with the aesthetically pleasing displays they had on every floor! The basement was purely designed for an instagrammable experience with hues of pink, textured walls and props. Even their packaging and product displays were impeccably designed.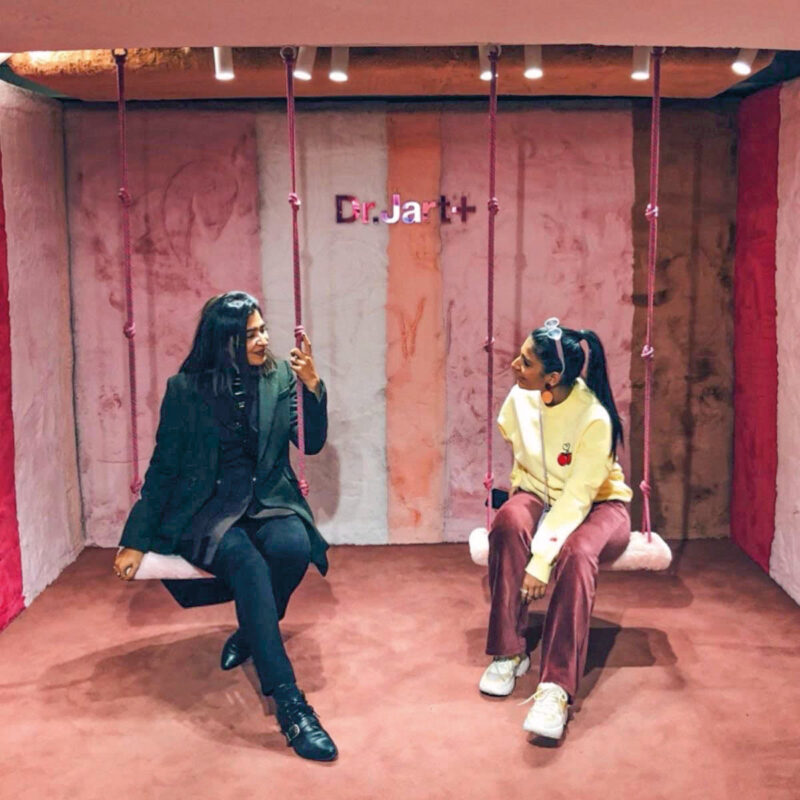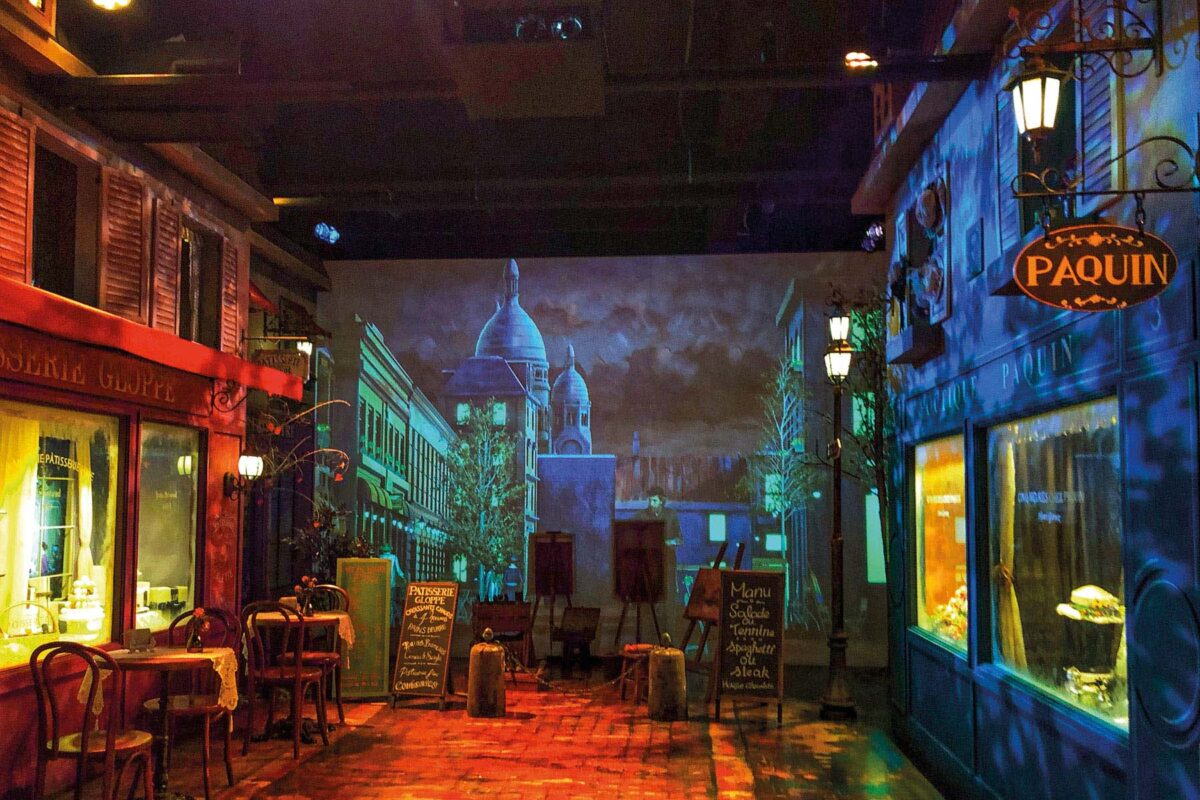 2 L'atelier: A new concept of culture and immersive art where you can walk into/through paintings and see the main characters and spaces depicted by 19th century French impressionist artists Vincent Van Gogh and Claude Monet come to life. Truly an exceptional and surreal experience, where space and time literally stop for an art lover/enthusiast.
Top 2 meals
1 Crabber made all my king crab dreams come true! Slightly pricier than the rest of our meals but totally worth the price. The set menu consists of miso soup, sashimi, squid, kimchi and of course the sweet and flavourful king crab that just needs your appetite to be on your side. The four of us struggled to finish it, even though it was one of the most delicious meals we had on the trip. 
2 Mala Pot in Itaewon-dong: We walked past this place practically every day and the food looked and smelled so good that I just had to go in. We placed our order selecting the meats, noodles and condiments we wanted. It was spicy and just the right mix of distinct flavours. I've never had better hot pot in my life and I don't think I will again unless I make a trek to this small joint in Seoul again.