From ancient temples to glitzy malls, quaint teahouses to bustling street markets, picturesque hiking trails to an iconic pop scene, Seoul is a city of fascinating contrasts. On a recent visit to the dynamic Korean capital, journalist Yusra Askari not only witnessed history in the making but had a first-hand encounter with Korean culture and hospitality. She breaks down the best of the city, in an A-Z guide.
I had never quite imagined myself travelling to Korea. But last December, I found myself in Seoul on a whirlwind trip, sub-zero temperatures and all. Visibly reminiscent of a number of other metropolises in the region, the city effortlessly combines the best of both worlds. In a comfortable marriage of the old and new that weaves its social fabric, Seoul is fashion-forward and technology- savvy yet deeply rooted in tradition and culture. From immaculately maintained historical sites to swanky new shopping malls within a square mile radius of each other, holding their own, the city has it all.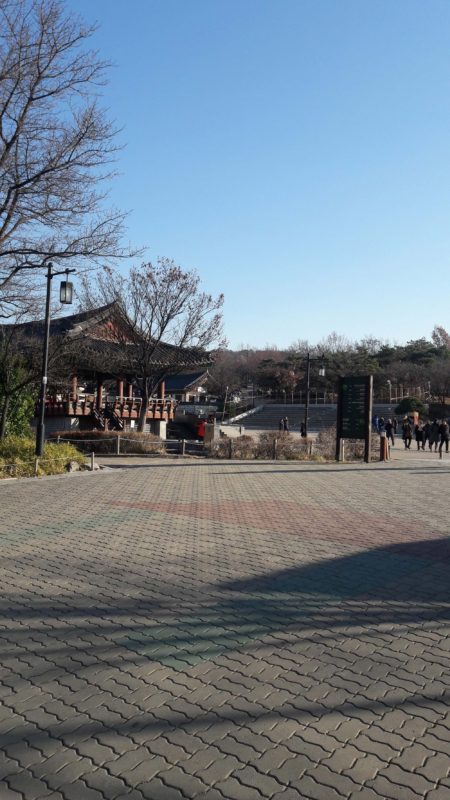 The weekend I spent in Seoul, Korea saw history in the making. After weeks of rallies, people power prevailed when the parliament voted to impeach President Park in connection with an influence-peddling scandal, setting the stage for her to become the country's first elected leader to be expelled from office in disgrace. Public sentiment rapidly swung from anger to jubilation and the protests morphed into one big street party. Dancing Pokémons swaying to traditional drum beats and the echo of the gong, alongside ladies dressed in traditional Hanbok with their children in hand, waving flags to mark the day – this parting visual of the city is one I choose to remember it by.
a. Asia Society, Korea Centre
A is for the very gracious hosts of the Asia 21 Young Leaders Summit. From arrival to departure, our wonderful 36 hours in Seoul, impeccably planned down to the last detail, would never have been possible without the fantastic folks at the Korea Centre. Thank you, Yvonne, Walter and Jameo. And a big shoutout to the team from New York HQ who made happen it all happen – Tom, Sanjeev, Hee Chung, Kathryn and Morgan, see you guys in Melbourne.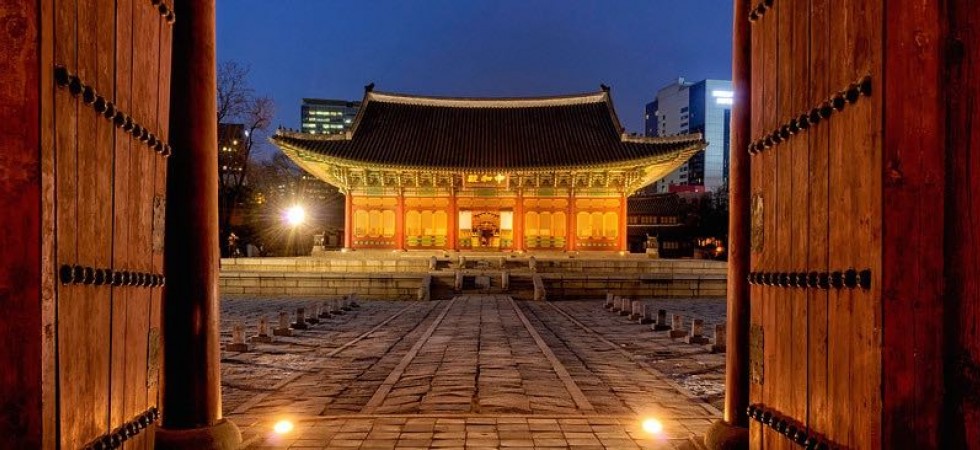 b. Barbeque
On an icy winter night, well past 11:00pm, we found ourselves strolling to the destination of our last supper in Seoul. Our third dinner of the evening was at Nari's – one of the most famous and popular barbeque restaurants in the city. Thanks to our hosts, we had missed the long dinner-time queues and endless lines of people waiting to find a table. Keeping it simple, perched on square cushions lined on a cold tiled floor, it was straight down to some serious eating. What a meal it was – a lavish spread of hearty authentic fare with an array of countless sides, accompaniments, condiments. And be forewarned, the spice levels are clearly not for the faint-hearted.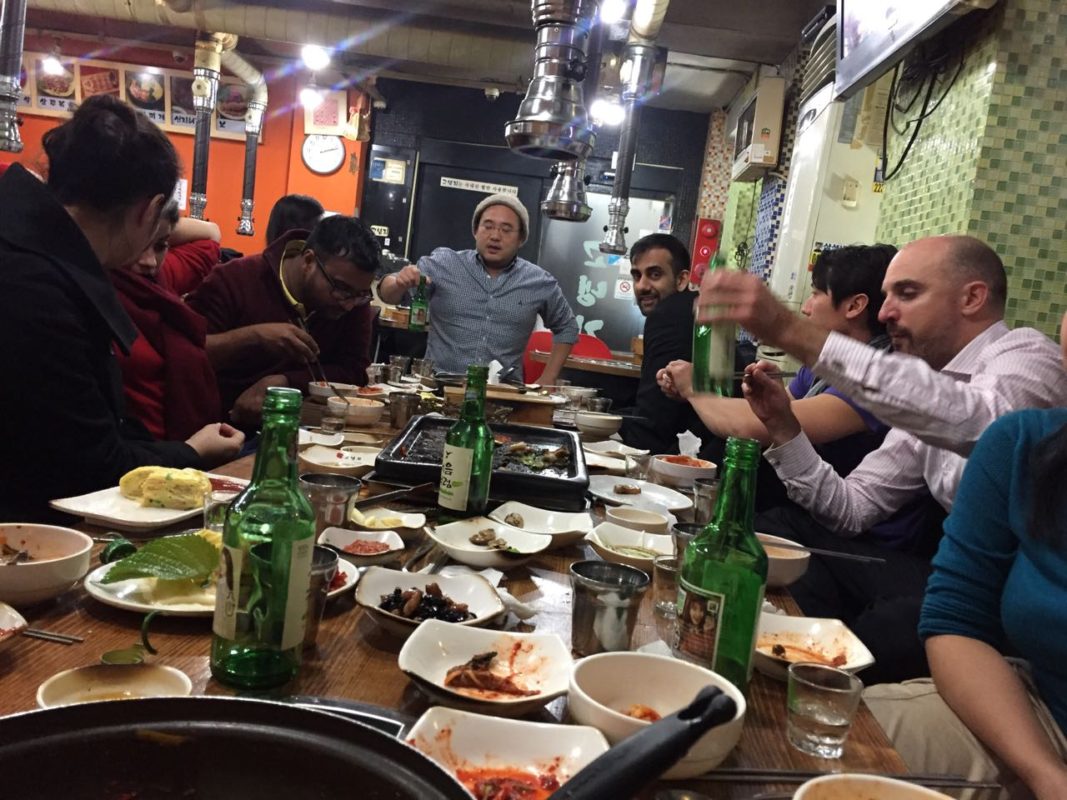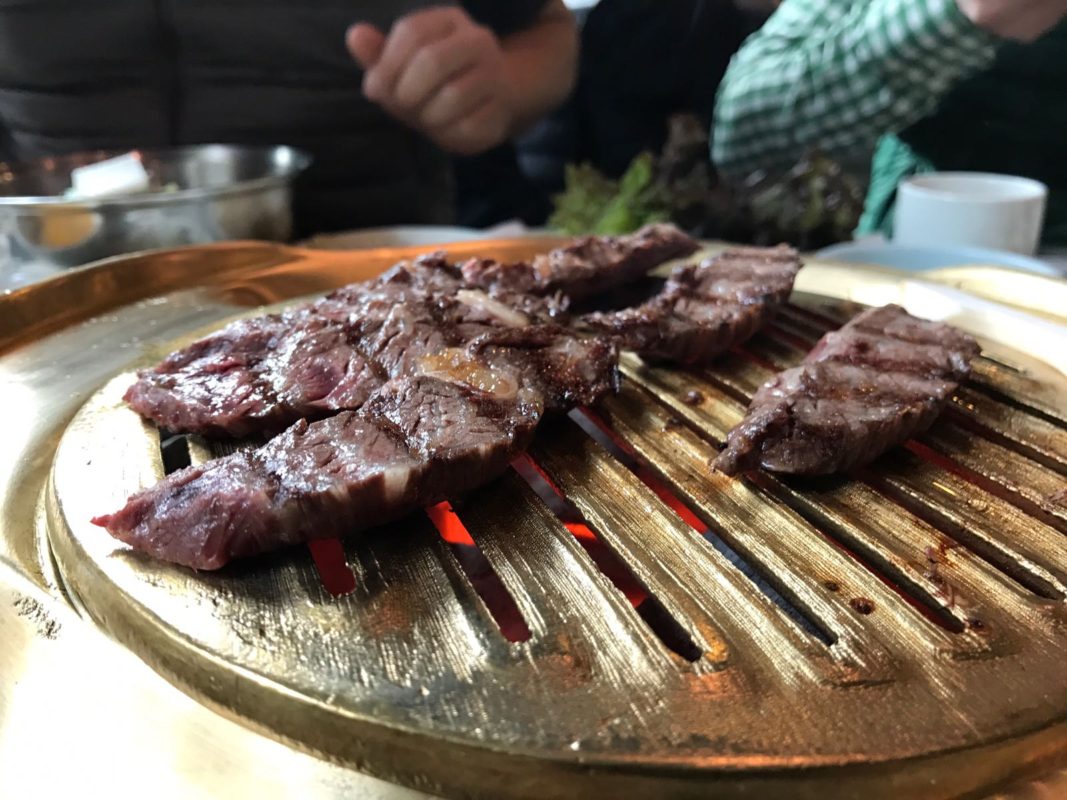 c. Cosmetics/Skincare
For Koreans, looking good is an obsession. Seoul is in fact the global plastic surgery capital and South Korea has the highest rate of plastic surgery per capita in the world – who would have ever thought! It is therefore no surprise that the country is known for some of the finest cosmetics and skincare products – Etude House, Tony Moly, Innis Free, Skin Food, Touch in SOL, Dr Jart +, Laneige and a host of other globally sought-after brands are all made in Korea. And do take note; no one visiting Seoul can ever fly home with enough facemasks for friends and family – I brought back almost 50!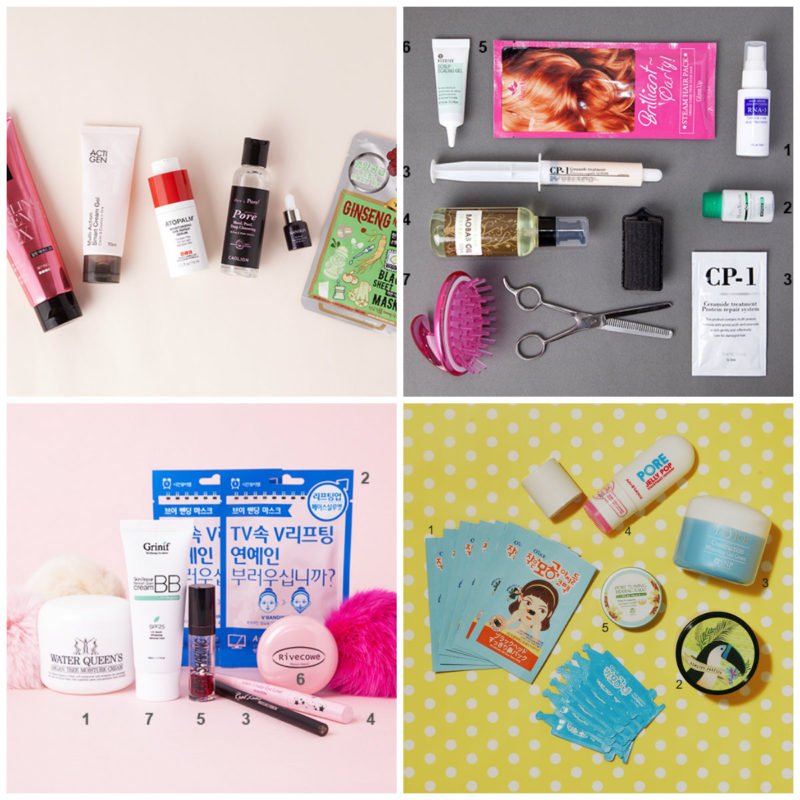 d. DMZ
The sheer irony of visiting the Demilitarized Zone with a group of South Asians who get along fabulously! Metaphorically much like the Wagah-Attari crossing that draws a line between India and Pakistan, DMZ (as it is more commonly known), separating North and South Korea and dividing the peninsula, was established in 1953 after the war. Its key sites include the Freedom Bridge, 3rd Infiltration Tunnel, Imjingak Park, DMZ Museum and Dora Observatory. A day or half-day tour from Seoul is highly recommended. If time permits, do also try and visit Insadong Antique Street, a mecca of shops, boutiques and teahouses.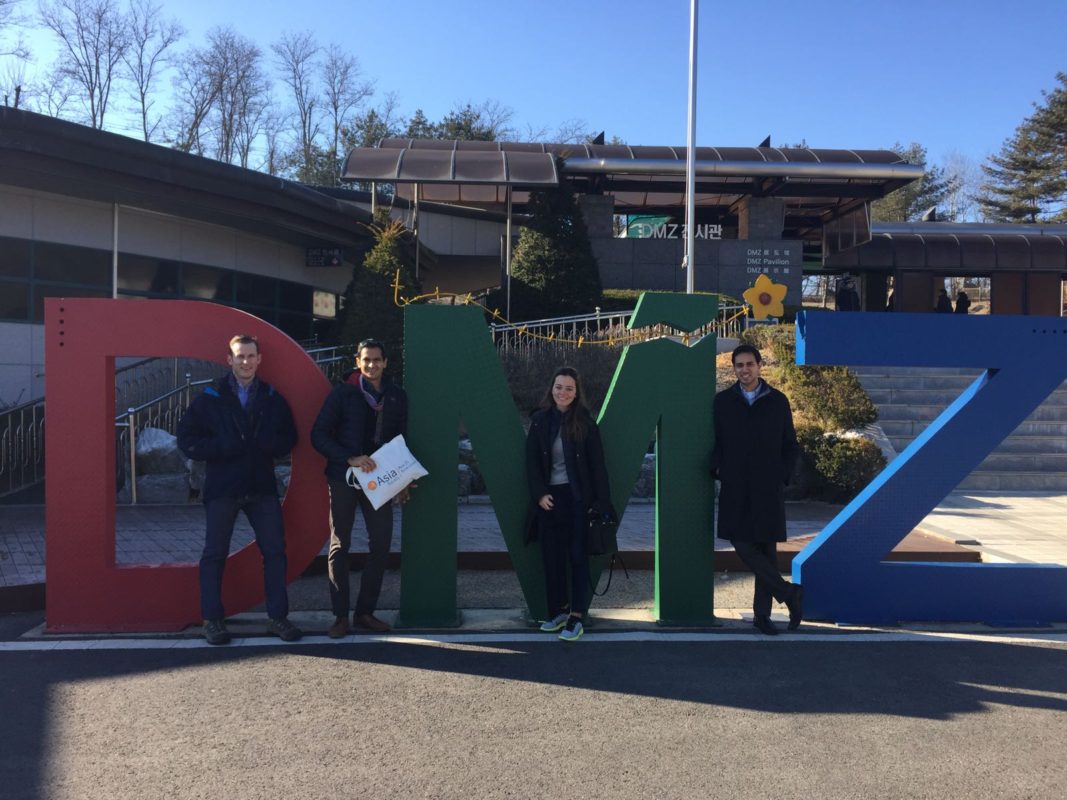 e. Eulji-Ro
Our neck of the woods in Seoul,
it is the avenue along which our hotel was located. Central and well connected, anywhere and everywhere we had to go in the city was barely a 5-minute walk or taxi ride away.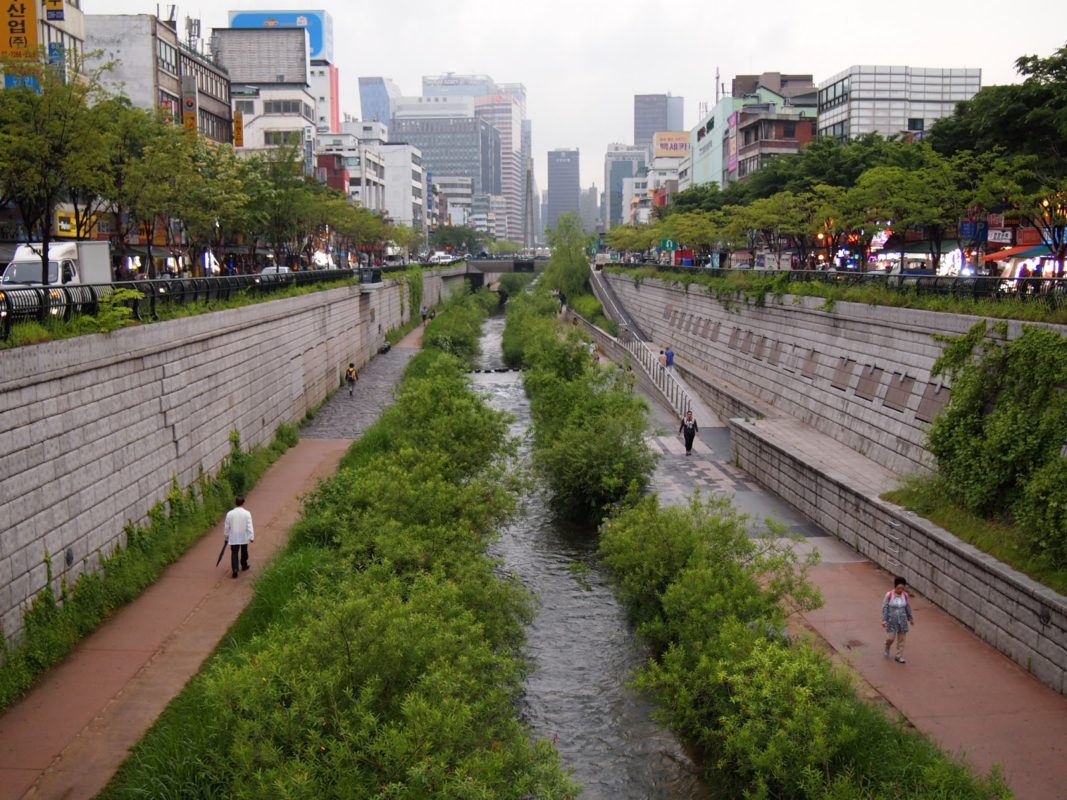 f. Fried Chicken
When in Seoul, traditional fried chicken is an absolute must-have. On a cold winter evening, post a sit-down inaugural reception, we found ourselves at Memoirs of a Glass in Shinas-Dong. A great hang-out joint for large groups craving a hearty midnight snack after a formal dinner. Not to be missed are the delicious sides – stuffed peppers and stir-fried rice cake with extra spice.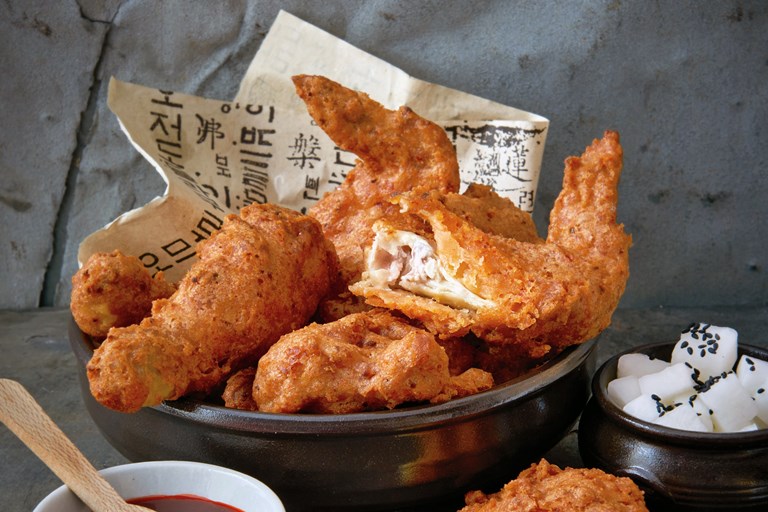 g. Ginseng
Korea's miracle drug! Ginseng helps you not only recover health but also strengthen the body, calm the mind and boost energy levels – win, win. Be sure to carry home a stash not only for yourself but also friends and family.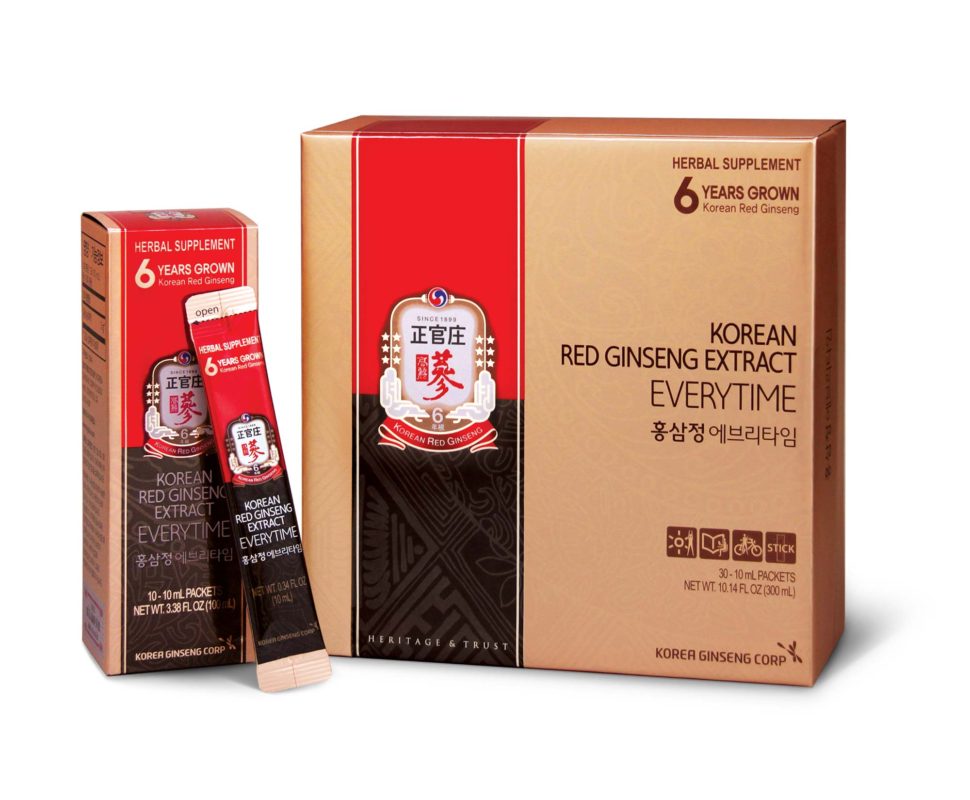 h. Hiking
Much like our very own capital, Seoul too is surrounded by some stunning mountainous landscapes that allow one to escape from the madding crowds and hectic city life to soak in some picturesque pockets of wilderness. Namsan, Bukhsan, Dobongsan, Suraksan, Gwanaksan, Cheonggyesan, Buramsan, Bukaksan, Achasan and Inwaangsan – there's a long list of options to choose from, so take your pick. All are easy-access day trips without leaving the city bounds. When travelling to Seoul, don't forget to pack your trekking gear.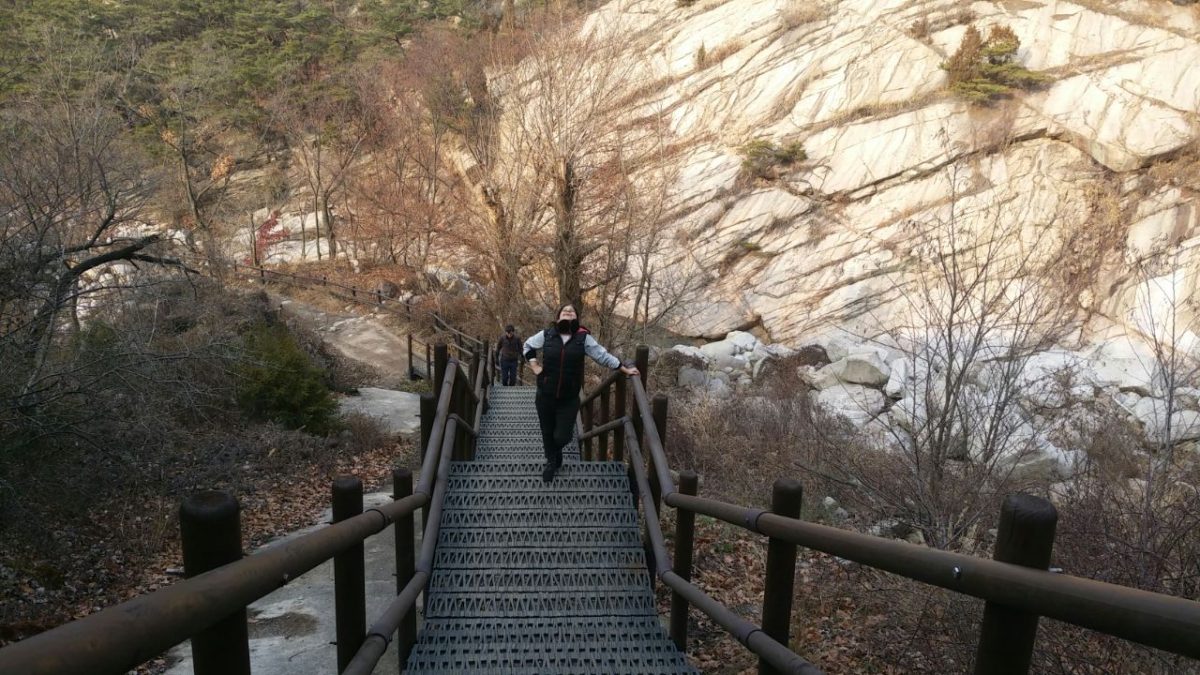 i. Incheon International Airport
Despite its size, Asia's eighth busiest airport, Seoul's Incheon International, is very easy to manoeuvre around. Even for someone as directionally challenged as myself, getting from the airport to the city was as simple as walking through one of the many automatic glass doors and standing at an inconspicuously demarcated bus stop waiting for and boarding the shuttle that dropped me off right outside the foyer of the hotel I was staying at. And on the way home, some great shopping possibilities and a killer Kimchi Udon made for a perfect farewell to Seoul.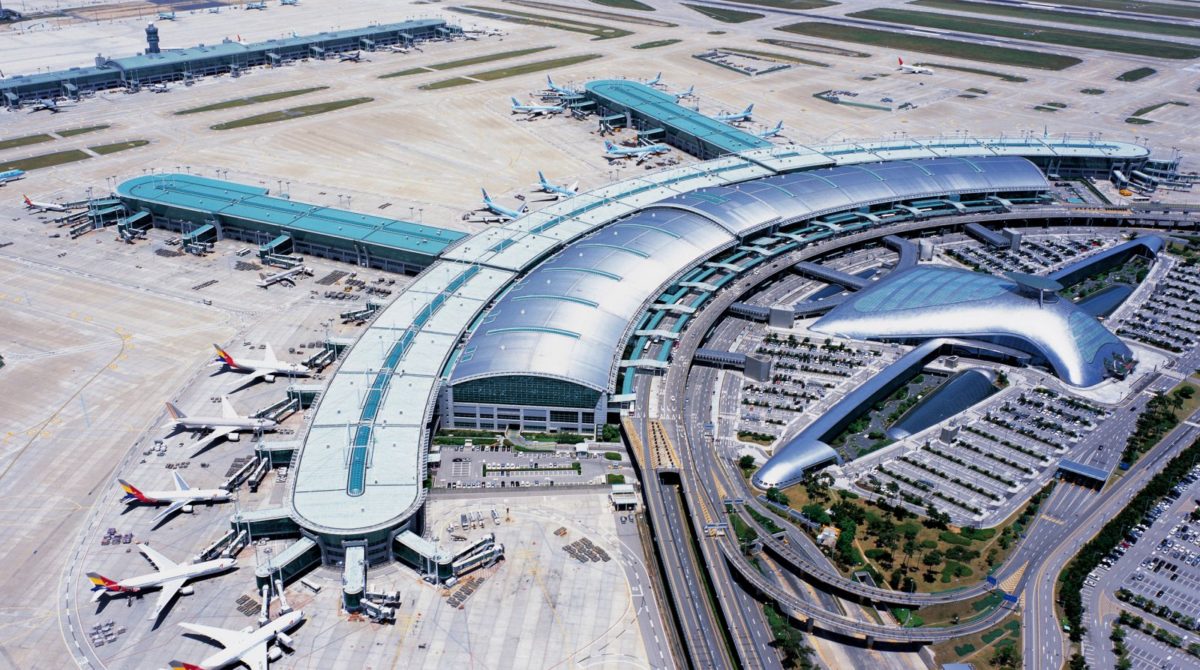 j. Jackson's Blvd
Located in the heart of Itaewon, an up and coming popular, multi-cultural district of Seoul, Jackson's Blvd was where we found ourselves perched atop tall bar stools on our second night in town. Traditional Korean hospitality at its best and a flurry of food coming our way every few minutes. Known for their Chicago style, deep-dish pizza, Jackson's was a great spot to hang out with friends on an icy Seoul evening. Also on offer, some great chicken wings, onion rings, and a supposedly killer Spaghetti Bolognese. And the non-meat eating me is happy to report, Jackson's serves the best vegan pizza, ever!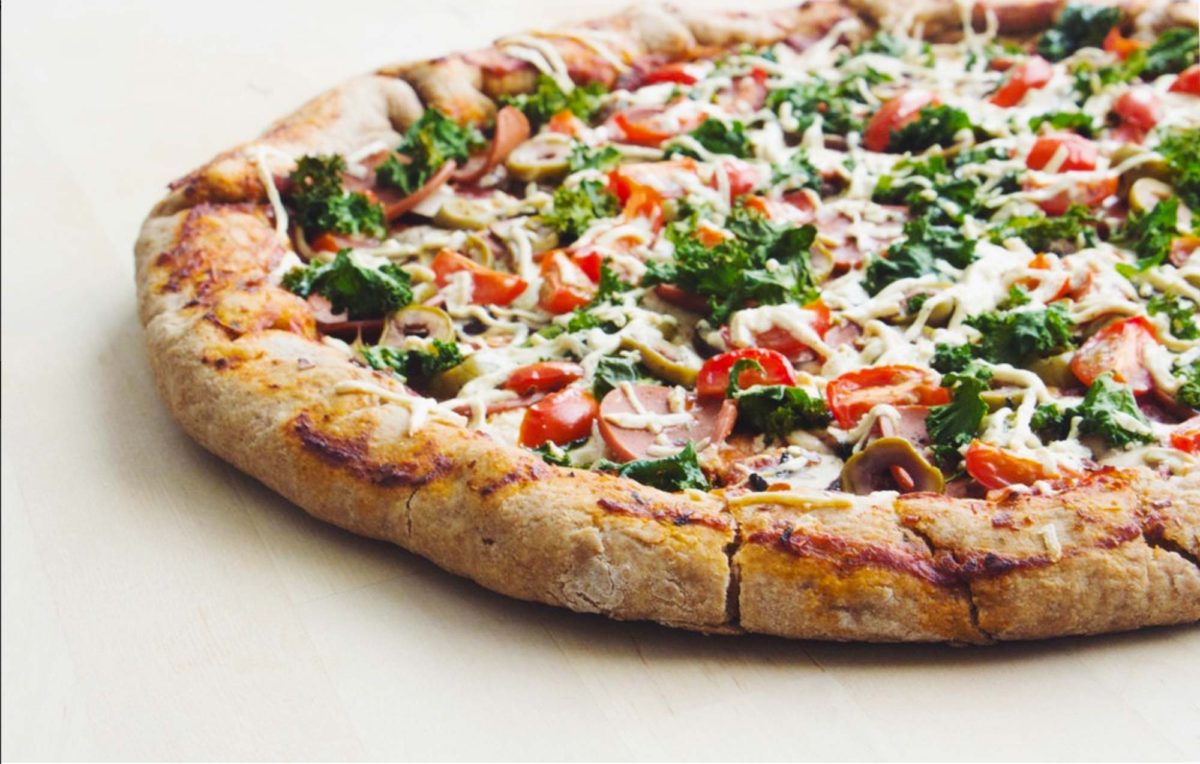 k. Kimchi
No breakfast, lunch or dinner in Korea is complete without kimchi – a fermented spicy vegetable preserve that will surely spice up any and every meal. Whereas internationally kimchi's cabbage variant may be one of Korea's best known exports, locally a variety of vegetables are used to prepare some of the most delicious seasonal concoctions of the Korean staple. And the likes of me who find themselves hooked can always take home their favourite version, vacuum packed – I have 1 kilo of the two I hand-carried back, sitting in the fridge.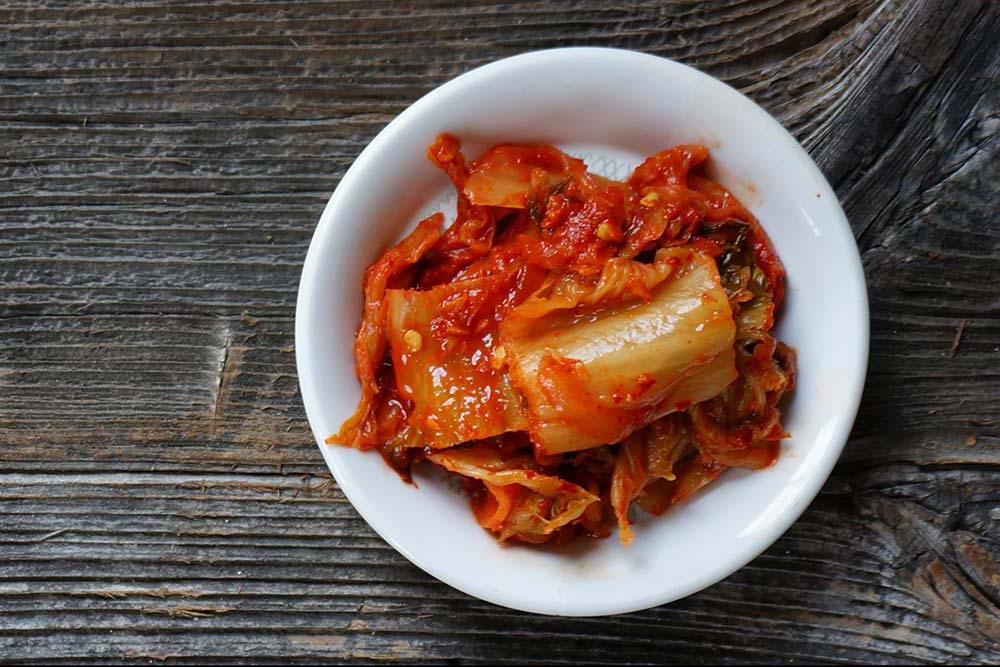 l. Lotte
Brand Lotte is undoubtedly a benchmark of excellence in Korea. From our very comfortable stay at the high-end, Michelin star restaurant-boasting Lotte Hotel Seoul to shopping at the neighbouring Lotte Mall, from buying local snacks to take home at Lotte Mart to watching 'Operation Chromite' at one of the many cinema halls at the Lotte World Mall – Lotte here, Lotte there, Lotte everywhere!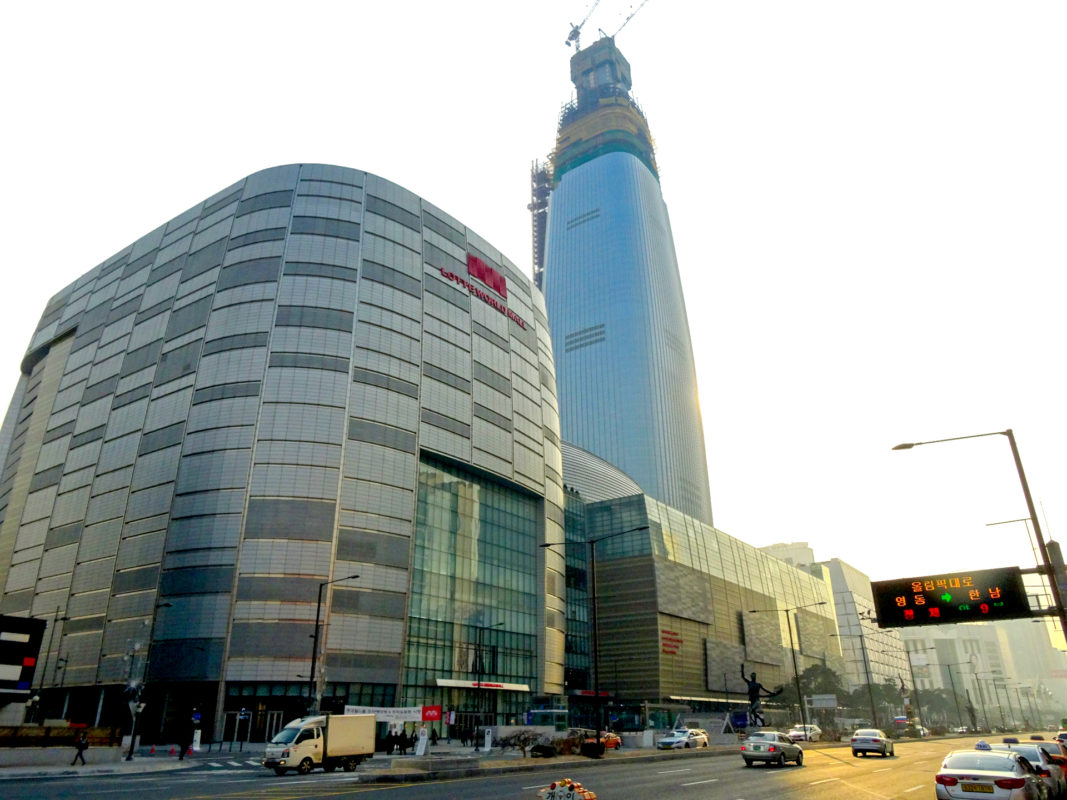 m. Myeong Dong
A complex web of by-lanes bedecked in Christmas finery, walking through the streets of Myeong Dong was an absolute sensory treat. Welcoming visitors to this labyrinth, is a central artery leading all the way up the incline, lined with hawkers to where one's eye can see. Bundled-up vendors trying to keep warm behind carts and kiosks cook up and serve some of the best local fare – bao, spicy lobster tails, cheese butter baked scallops, nutella and banana crepes, meatballs, candy-floss, the options are endless. And interspersed, stalls peddle a variety of goods – from woolies to knock-off's, from K-Pop merchandise to vacuum-packed dry seaweed you can carry home, there's something for everyone. Flanking either side of this immense roadside market is an absolute shopper's paradise – handicraft shops, local designers, international retail chains and stores with some of Korea's finest products on offer. Every corner of Myeong Dong is an adventure waiting to happen.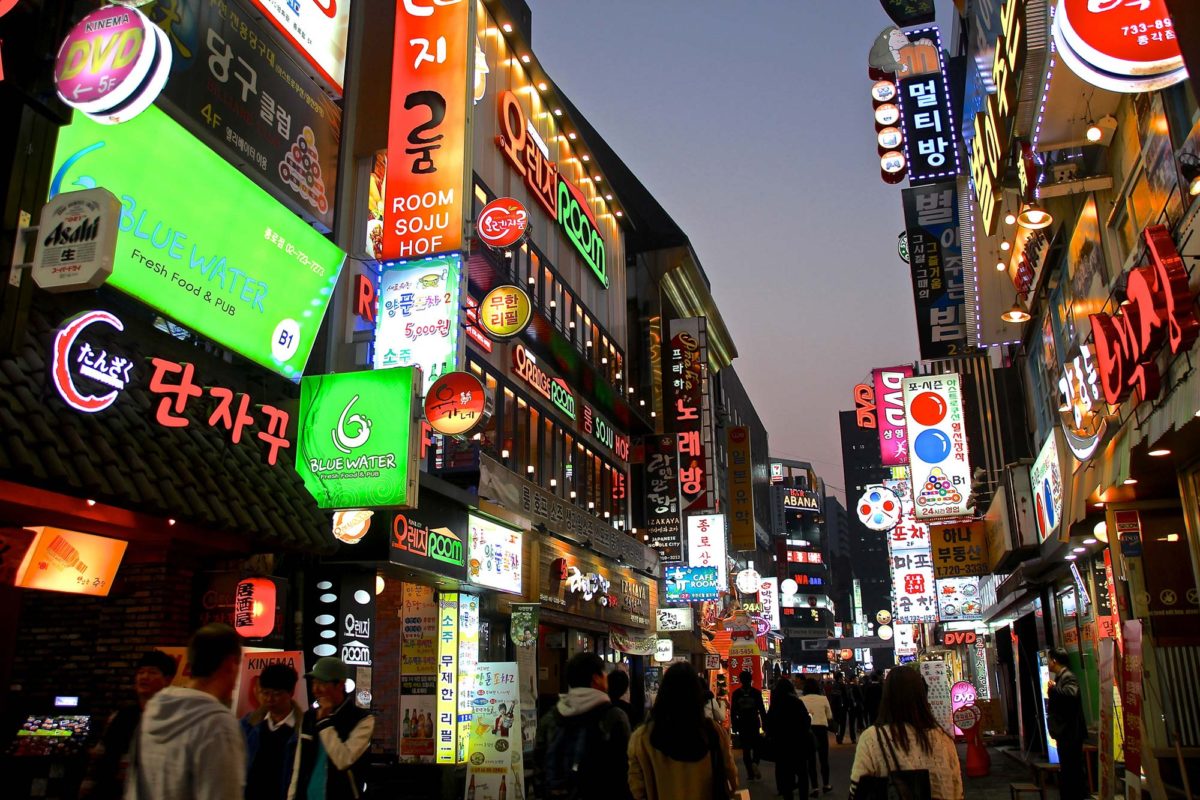 n. Namdaeum Market
Namdaeum is one of the largest and oldest markets in Korea. To me, the appearance and vibe of the souk strikingly mirrored that of Karachi's Bohri Bazar or Bombay's Crawford Market – crowded, noisy and buzzing with energy. With endless factory outlets, wholesale retailers and hawkers, the market boasts thousands of shops in old multi-storey buildings coupled with a vibrant sprawl of street-vendor stalls. Whether you're on the search for inexpensive clothing, houseware, fabrics, accessories, toys, food, flowers, stationery and appliances or just browsing, Namdaeum Market is a must-visit – even if only to grab a bite or simply people watch.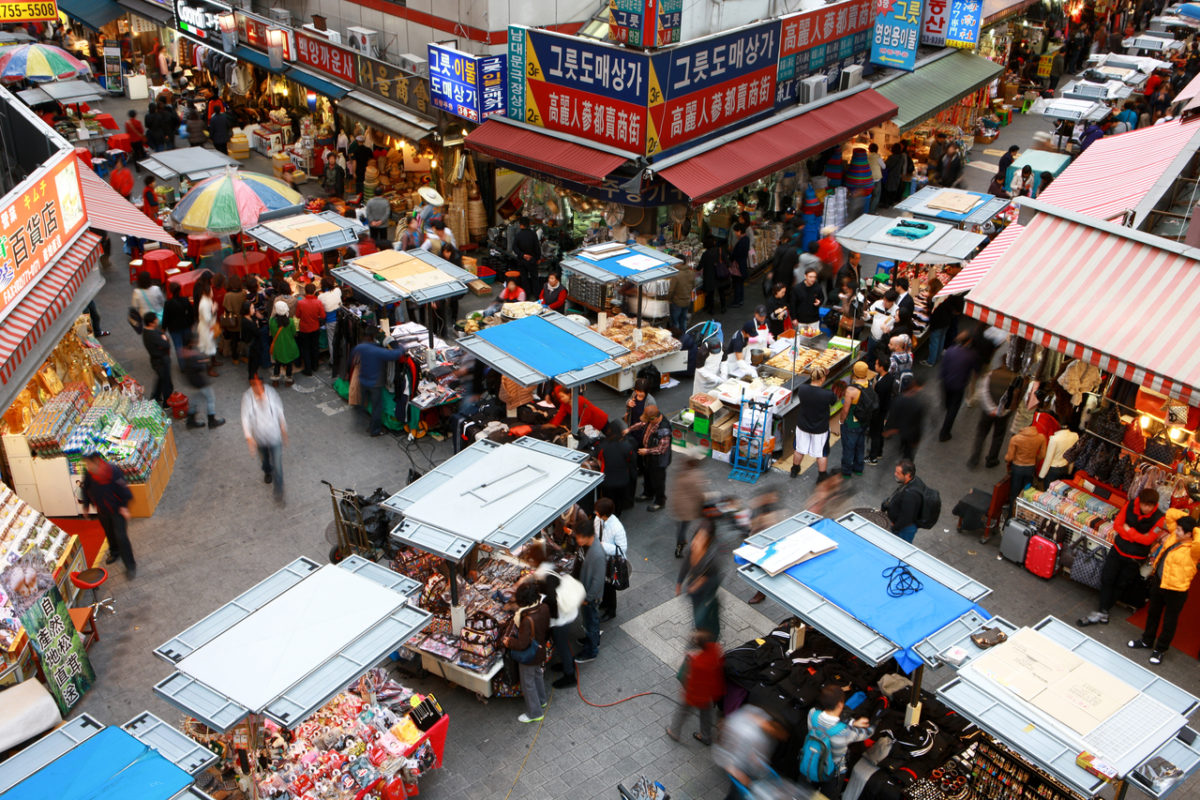 o. Octagon
On our second evening in Seoul, following a long walk in search of taxis to take us from Itaewon to Gangnam, we found ourselves at Club Octagon, the city's hippest electronica and house underground haunt that is also one of Asia's 10 Best Nightclubs. When in Seoul, get ready to dance the night away because no parties quite like the Koreans –
Oppa Gangnam Style!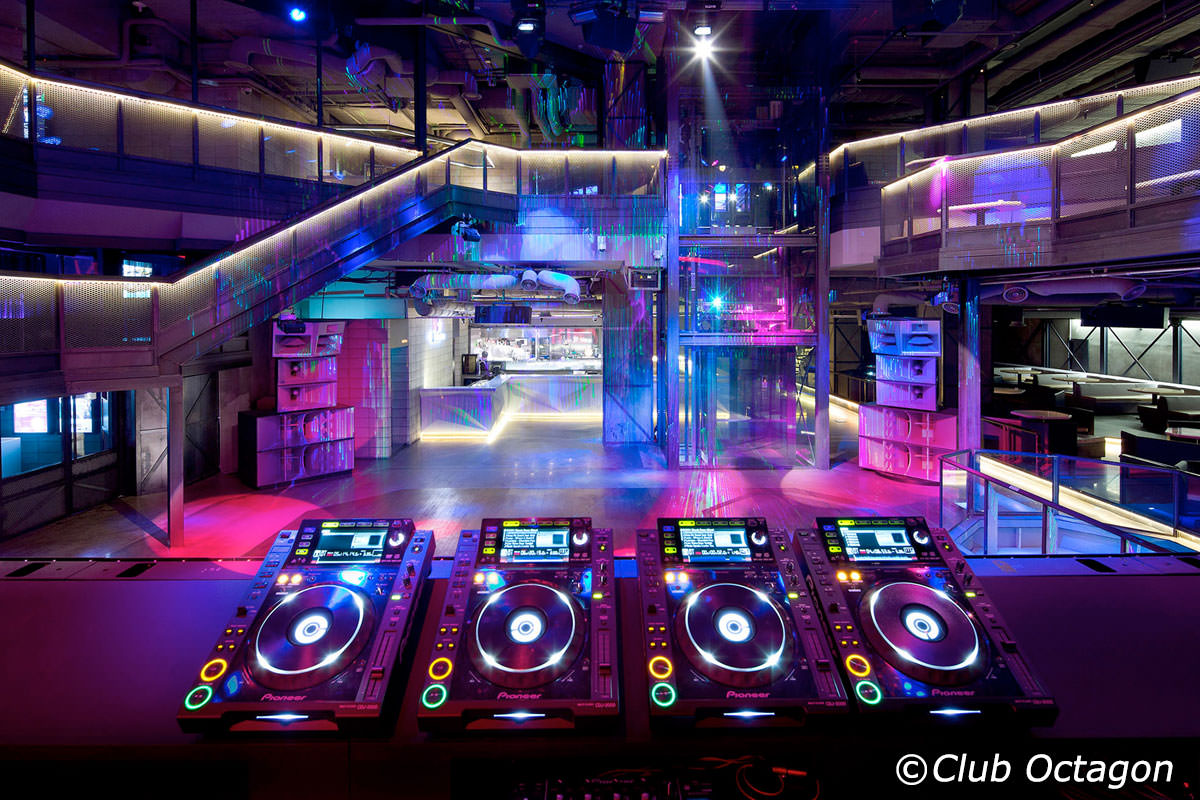 p. Pop
There is no pop like K- Pop. For the uninitiated, that's Korean pop. A craze locally, and one of the country's most popular exports, K-Pop is quite the rage. My first introduction to Korea's vibrant culture: a portion of bibimbap, a side of mandu and generous dose K-Pop that I arrived to at an in-progress opening reception. I was delayed coming in from the airport but just in time for some top-notch performances by a troupe that brought the house down – what a welcome! And everywhere you turn in Seoul, K-Pop merchandise and collector's items are impossible to miss.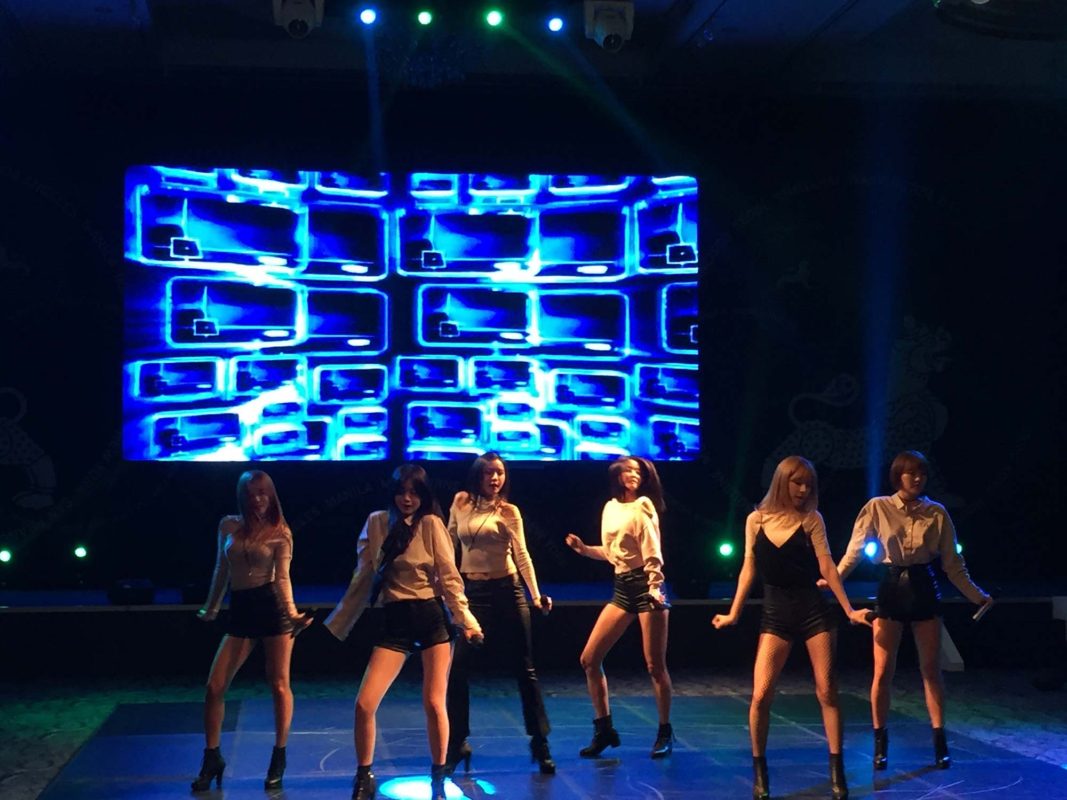 q. Quirky Korea
Just an example. Blame it on their paranoia of dirty feet, socks are an obsession in Korea, so much so that Seoul has a Socks Street! I kid you not. Quirky is the only word that aptly describes Korea's vibe – no straight lines and nothing quite fits into a box. Be it catching a film at the 4D cinema in Yongsan, sipping toilet cup lattes at the Poop Café, enjoying selfie-printed drinks at Caface or getting locked into room for fun at The Vault in Hongade only to try escaping it in 45 minutes, it's all happening in Seoul.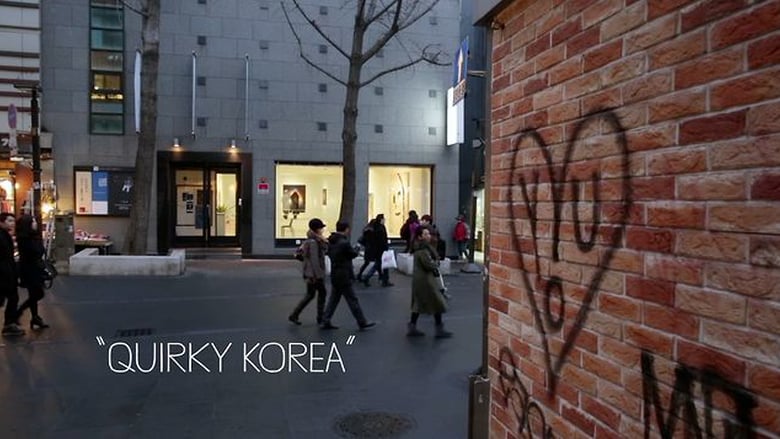 r. Ramyeon
My love affair with Korean-style instant noodles or 'ramyeon' began en route to Seoul. Whenever slightly peckish during the almost 10-hour journey, the inflight kitchen served you a pot of steaming ramyeon with a tub of kimchi and a tube of some killer Korean chilli sauce – delicious! The perfect snack, anytime and all the time. Addicted.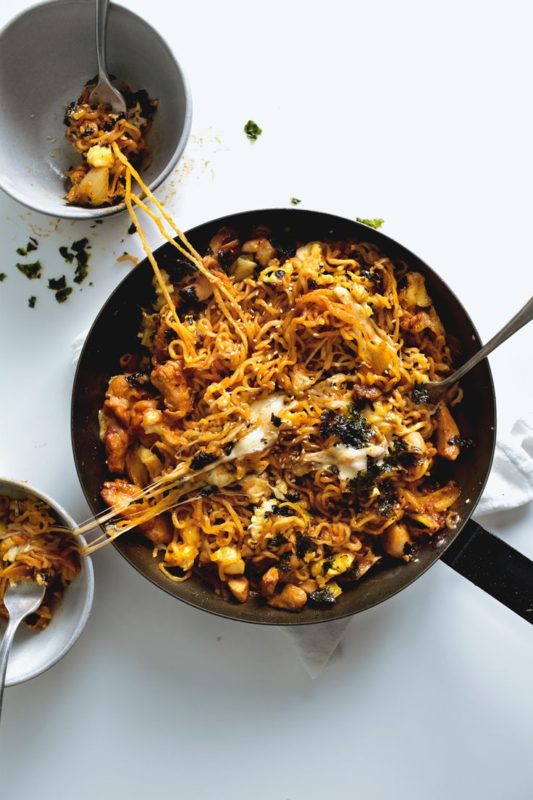 s. Steakhouses
The Bear House undoubtedly made a perfect setting for the opening night of the Asia 21 family's 3-day stint in Seoul. One of the oldest steakhouses in Korea, located in a forest, boasting some of the most scenic views of the Bugak Mountain Skyway, The Bear House is a lovely, very modern, semi-private restaurant, open to the public only during the daytime. As per locals, a small swimming pool and tennis courts once flanked the steakhouse which made the restaurant a multi-functional gathering spot for families. Known for their delicious cream of mushroom soup, filet mignon and surf and turf, The Bear House certainly makes for a very elegant evening in Seoul.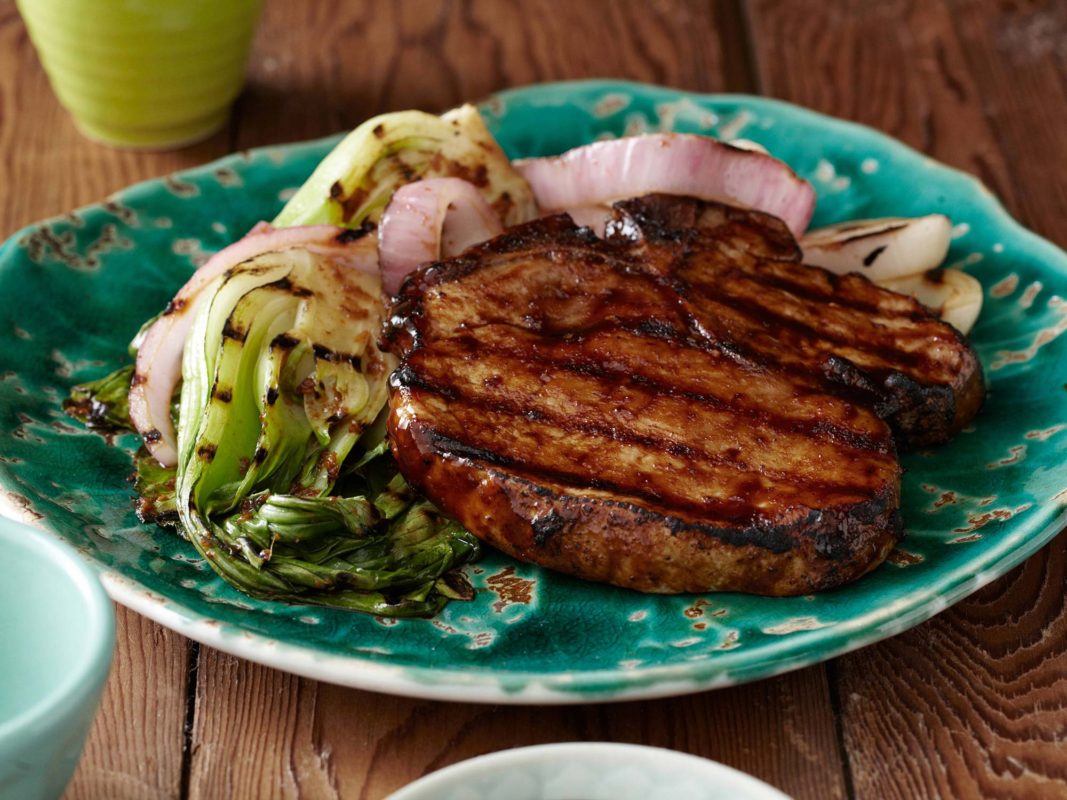 t. Tea
Korea produces a staggering number of herbal and fruit infused teas. You'll find that many of the ingredients used in Korean cuisine are present in their local brews as well. From the 5-flavour tea served during hot summer days to citron tea that is an effective cold remedy, dried jujube tea that relieves a nagging cough and muscle spasms, pine needle tea that reduces blood pressure, green plum tea that improves digestion or the angelica root tea that warms up cold feet, there are a host of options to choose from. Korea also boasts a wonderful array of charming teahouses. A must try is the Seoul landmark, the O'sulloc Tea House where other than teas you'll find tea cocktails, tea shakes, tea lattes, tea ice-cream and even tea food. And if your schedule permits, do try and make a visit to the Jeju O'sulloc Tea Museum.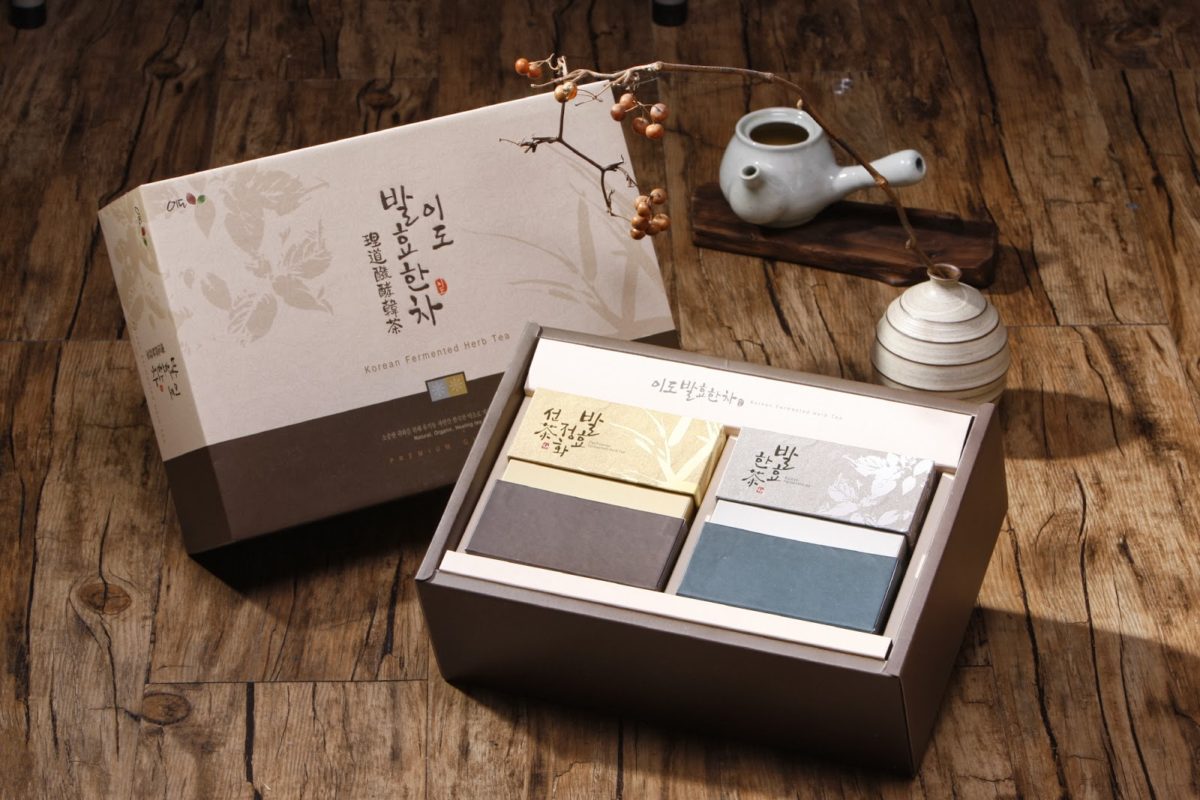 u. Underground Shopping Centres
Underground shopping centres are quite a trend in Seoul. Most often with a mall at one end, train stations across the city house shopping arcades with some of the most interesting and reasonably priced local fare on offer – curios, souvenirs, handicrafts, handbags, K- Pop merchandise, you name it. Most of these shopping centres have cafés and some even boast their own casinos and movie theatres. Our daily stroll around the area led us through Myeong Dong Underground Shopping Centre almost twice if not thrice a day – fun browsing and some great shopping, every visit.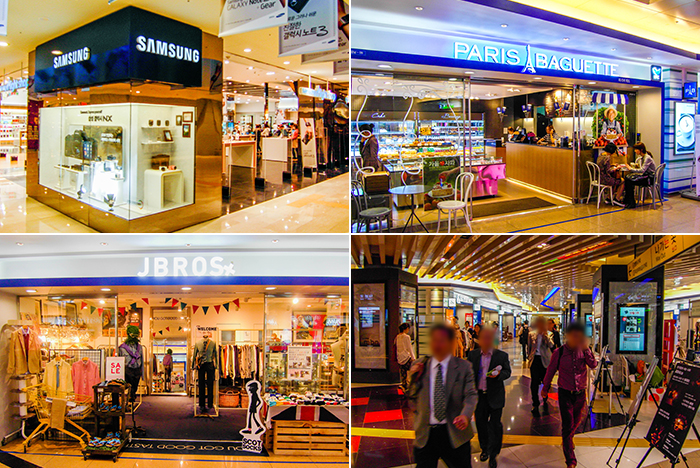 v. Bukchon Hanok Village
A traditional village in the heart of modern-day Seoul, Bukchon Hanok Village is a snapshot of the days of yore. Strolling around the quaint and impeccably maintained serene village grounds, one finds themselves transported to a different era.
Not to be missed!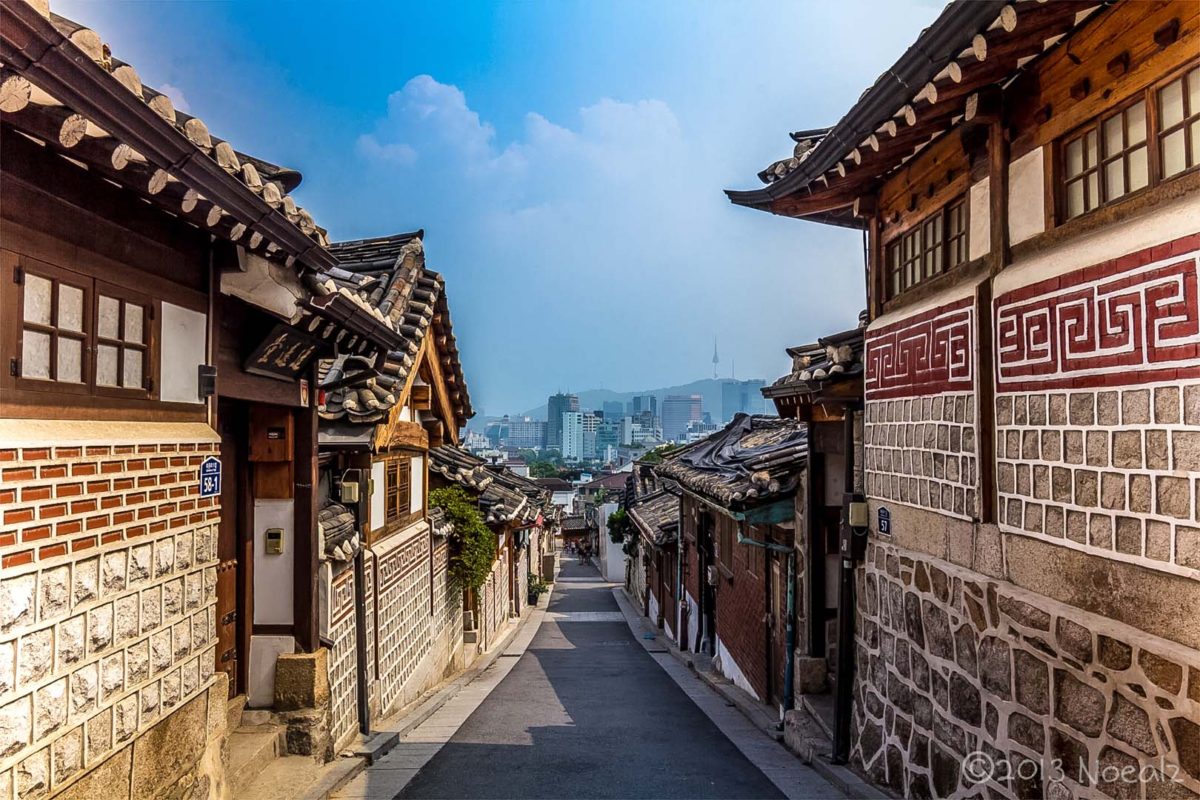 w. War Memorial of Korea
Chronicling Korea's battle history, the War Memorial has on exhibit weaponry and artifacts associated with the country's many conflicts. The complex pays tribute to Korea's martyrs and also brings into focus the nation's long hostile equation with its immediate neighbours. A visit may not be quite everyone's cup of tea.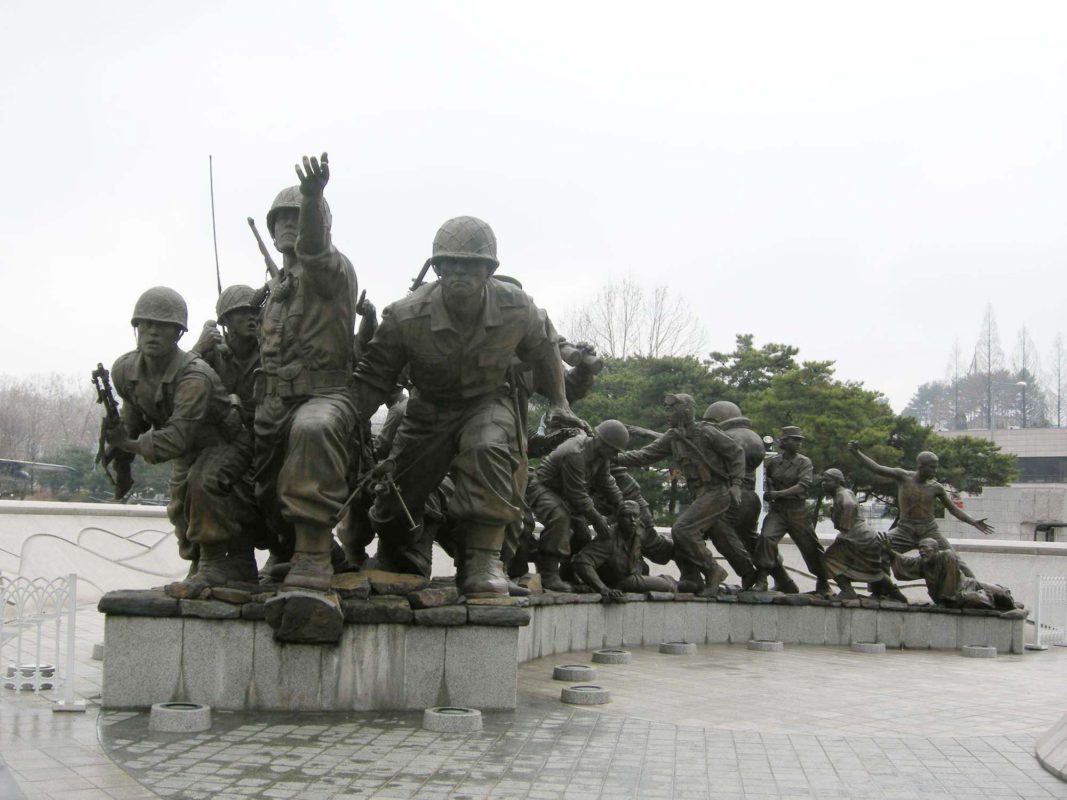 x. X-Factor
In my view, Seoul's X-factor is undoubtedly its unmatched hospitality. Here's a shout-out to all the very warm and gracious people we as a group met with in Seoul, especially Je and Eddie, the hosts with the most – thank you ever so much, our visit wouldn't have been the same without you guys!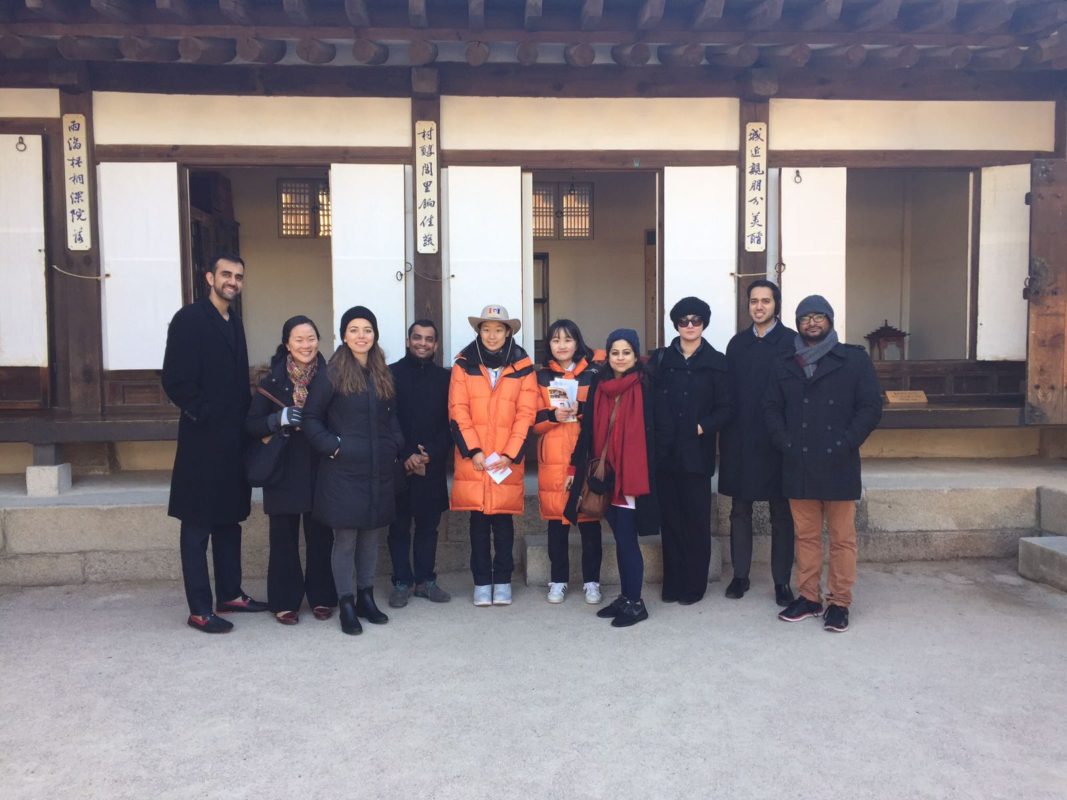 y. Youth Cultural Corps
What a pleasure it was being shown around Seoul by two teenagers from Seoul's Youth Cultural Corps. On a periodic basis, students enrolled in the programme take time off from their school and extra-circular schedules to show tourists around Seoul's historic sites, free of cost. A great way for a country to familiarize its youth with its history; fantastic to see a people invest in their future.
z. Zen Hideaway
Located along Rodeo Drive, Apgujeong Dong, the two-storied Zen Hideaway is a fusion restaurant perfect for large groups. Open for both lunch and dinner, the menu boasts an extensive variety of cuisines from Italian to Vietnamese and Thai. A picturesque garden in the centre of the restaurant coupled with the large koi pond makes for a perfect setting on a cold winter evening.