By Saad A Kureshi
Architect and Managing Partner at Architects Inc, Saad A. Kureshi is a fitness enthusiast who has recently discovered the joys of outdoor cycling. A recent biking tour saw him not only flexing his muscles but also taking in the charming sights and sounds of rural Lahore. For those interested in following his tracks, read on to discover how you too can go on the ride of a lifetime.
The Group
The Lahore Cantt Cycling Group, run by Mr. Zaigham Imtiaz, arranges cycling tours all around Lahore as well as in other areas of the country. The group is open to all ages as long as one knows cycling and is an outdoor sports enthusiast.
The Bike
Scott Speedster 40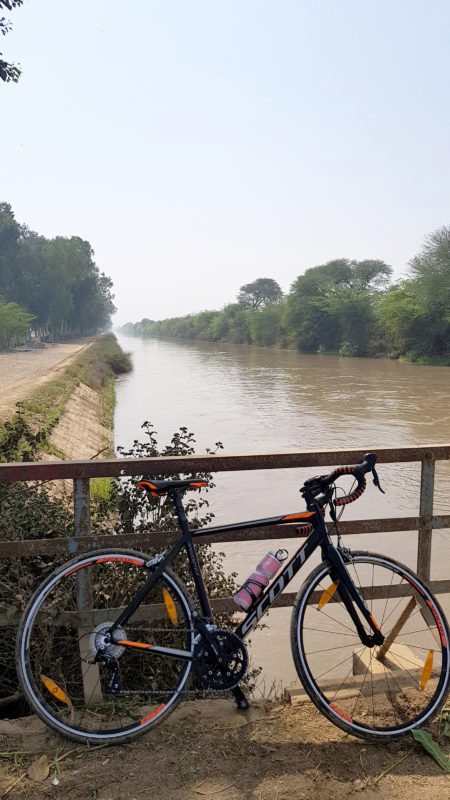 A Ride Through The Country Side
My first trip was the BRB Canal Tour which took us across an idyllic countryside route. The starting point was at the junction of the BRB Canal cross section and Burki Road. A parking space had been created there for those who chose to come by car. From there, we began cycling along the tree-lined canal and eventually ended at a farmhouse, where we had a delicious desi breakfast of anda paratha.
The What & The How
The meeting time was 7:00 am. The tour trail was almost 20-25km (round trip), which took us about two hours. We were a group of about 20 to 25 riders, men and women, ranging in ages from 25 years to 45 years.
Why I Bike
My total ride was actually 65km long, as I started and ended my cycling journey from my house in Askari 10. I wanted to cycle extra to complete my daily 20km workout. I love cycling these days and have been doing it regularly for the last 2 months, both as a workout and as a chance to enjoy the outdoors.