By Myra Qureshi Jahangir
Conatural's award-winning CEO explores Hunza to source wild-crafted ingredients for her organic skincare line.
Travel is an essential, enriching part of my life. My passion for clean beauty began with a trip to Thailand that changed my outlook (and career path) entirely, while my recent trip to Hunza proved that wanderlust can be very productive indeed! This quote by historian Mirium Beard sums it up beautifully: "Travel is more than seeing the sights; it is a change that goes on, deep and permanent, in the ideas of living."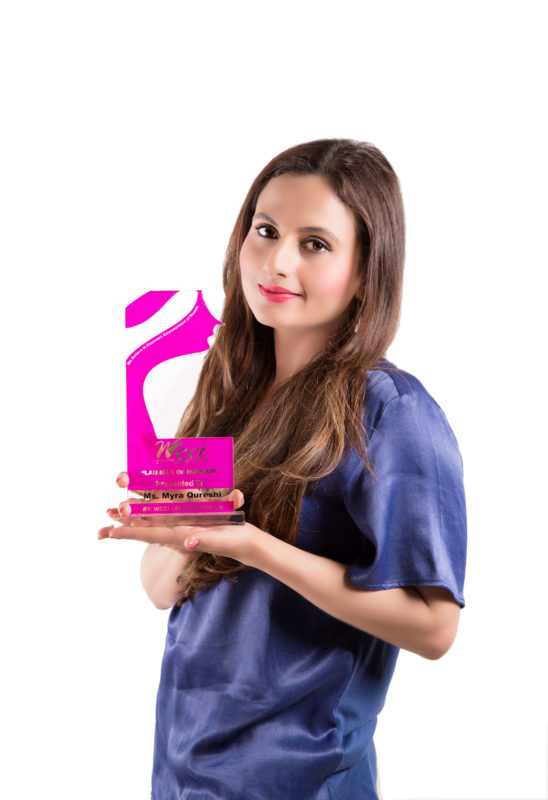 My mission was two-fold when I visited Hunza this spring. I was there to source organic and wild-crafted ingredients as well as to see if, as a company, we could develop a Conatural funded project on raw material processing by employing local women, thereby giving back to the community. This would entail us locating raw materials, testing the botanical species to see if they suited our needs, and ultimately training women to process them at our premises in the local villages. This would allow us to directly create a sort of vocational training for  women within their communities, and create long-term employment without them having to travel great distances for work. We would then use the raw materials or export them, and use any profits from this project to create more projects in the region.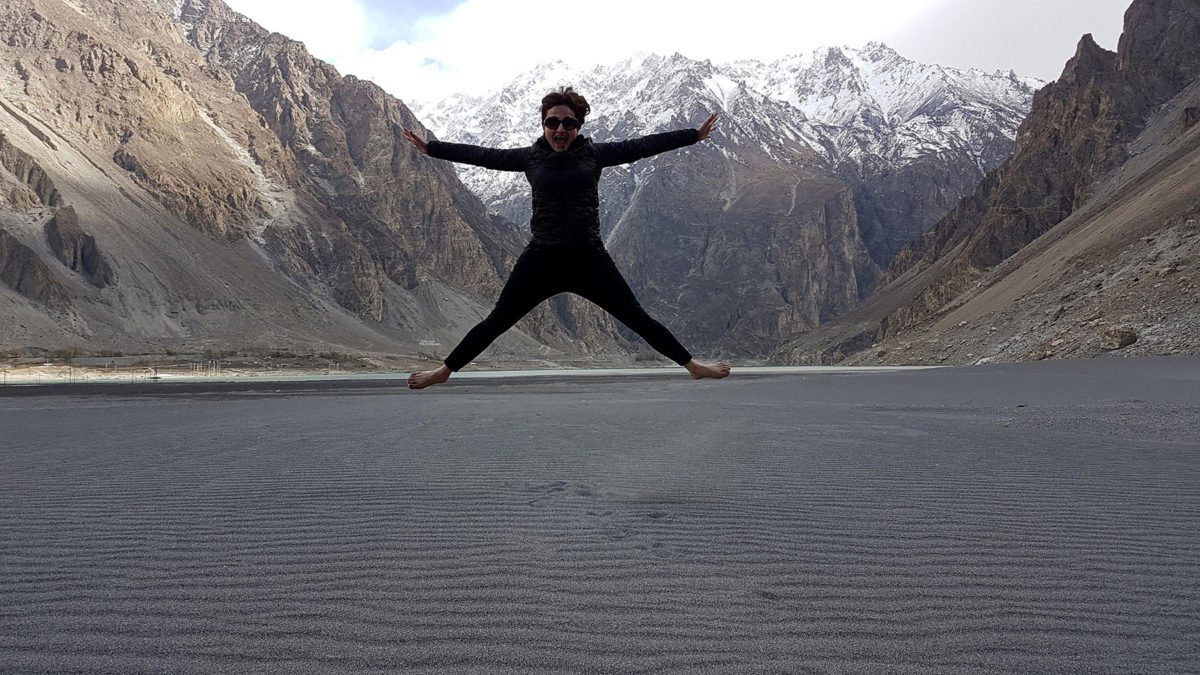 The Hunza valley and its surroundings is a truly magical place. Enveloped between the grand Himalayas and the Karakoram mountain ranges, it is home to some of the highest peaks in the world, the most pristine rivers and lakes, and some of the most stunning valleys.
In April, the sun shines bright and you find yourself surrounded by a spectrum of colours. For someone into organic and wild-crafted raw materials, the abundance of the wild fruit trees makes you feel like a kid in a candy store! Spectacular pears, walnuts, cherries, peaches, apricots and almonds juxtaposed with blossoms, kaleidoscopic in their fantastic hues of pink, peach and white. The plains are carpeted with lush green grass, the mountains strewn with wildflowers, the crystal clear waters of the river reflect an intense teal, contrasting the ancient snow-white glaciers, and the magnificent blue sky. Sunshine bathes this tremendous natural beauty with a glimmering magic in a symphony of colour and sound. The glaciatic air was brisk and seemed to carry the birdsong of magpies and the invigorating aroma of rich, moist earth.
Among this serene magnificence, I couldn't help but feel at one with nature as I realised how much my life had changed since I'd started working. I'd started my professional career in the corporate world with degrees from the LSE and an executive MBA from Georgetown-ESADE. I'd been working in investment banking and financial services at Citigroup, ING and Deloitte for thirteen years in London at the time. The experience strengthened the work ethic that continues to keep me focused and motivated on the job at hand. 
On a personal level, I'd been feeling increasingly frustrated by the allergies caused by pollution, commercial room fragrances and detergents at the time. My skin was reacting badly to chemicals in everyday beauty brands and skincare products and I was on the hunt for holistic remedies.
A visit to Koh Samui turned out to be life-altering—I met with a naturopath there who acquainted me with the world of essential oils and there was no looking back. I began experimenting with oils and concocting creams for my personal use in the kitchen of my flat in London. The results were phenomenal, so much so that I decided to enroll in natural skincare courses and thoroughly educate myself. 
 By this time, I'd moved back to Lahore for a year's sabbatical and discovered the skincare market in Pakistan was saturated with chemical-laden products. Consumers, it appeared, had low awareness of the benefits in going organic. 
 I joined forces with my sister Rema, newly returned to Lahore after a career at the UN and the World Bank, and Conatural was born. Our baby is now three years old and we're proud to say we've played a big role in educating a great number Pakistani consumers about harmful beauty products that can contribute towards health issues, from skin irritation and pigmentation to hormonal disorders, neurotoxicity and even cancer. 
 As Pakistani entrepreneurs, it feels particularly rewarding to create products that are approved and welcomed globally, and we've worked very hard to achieve this status. We hope it's inspiring other entrepreneurs to make their mark internationally too, and produce Pakistani products associated with high quality. We go through a rigorous process that involves a great deal of testing and extensive paperwork in order to receive the coveted EU seal of approval to sell our products in the UK.
Natural and organic remedies have been effective for centuries and continue to be so. We manufacture organic soaps, facial moisturisers, body butter, body scrub, organic facial oils, SLS-free shampoo and conditioner, hair oils, eyelashes, massage oils, pillow mist, and essential oils and they're available in Pakistan, the UAE and the UK.
What makes them so special? Well, natural and organic products are devoid of harmful chemicals, artificial colours and fragrances, rubbers and plastics (silicones), and carcinogenic preservatives, so they're less likely to cause skin irritation. Besides being good for the skin, they're earth-friendly and safe for the environment as well as being cruelty-free. They're naturally fragranced with plant botanicals or essential oils instead of artificial perfume. I was recently acknowledged with a Laurels of Honour by the Women's Chamber of Commerce and Industry; the fact that it was a Green Business Award reflects the changing attitude towards environmentally friendly practices along with empowering women.
It's really important for me to work towards inspiring and emboldening women. I believe that working women are the key to growing Pakistan's economy. Unfortunately, many women cannot find female role models in their workplaces, as most workplaces are male-dominated. Women employed in male-dominated workplaces are more likely to say their gender has made it harder for them to get ahead at work, say they're less likely to be treated fairly, and report gender discrimination at significantly higher rates. 
At Conatural, we strive to change that. Our sales force is entirely female and we have a significant number of women trained and employed in every department, from distilling and manufacturing to managerial and more. Our recent #iSupportHer social awareness campaign hopes to give women a voice and strengthen support among our gender for positive social change.
Hunza Essentials
1 Name some indigenous raw materials beneficial for skin care in Hunza.
To name a few, almonds, apricots and sea buckthorn, to be used as carrier oils.
2 Where did you stay and do you recommend it?
I stayed at the Hunza Serena Inn. The views are just fantastic. You have the option of staying in luxury tents for a more rustic experience, which is what I did. The location is great, it's close to the main street where there are quaint restaurants and curio shops.
3 What activities did you enjoy during your stay?
Early morning yoga! I'd step out of my tent with crisp air and beautiful sunshine, a beautiful view of the Karakorams and the valley. It's the perfect setting for yoga and meditation. Then of course, hiking, there are some fantastic hiking places. My favourite is the beautiful Passu glacier. The ice on the glacier is millions of years old and it's so vast. And of course, no trip is complete without a visit to the astonishingly unique Altit and Baltit Forts, built and preserved within arid topography. Sustaining a fort so high up and surviving in an earthquake zone is an indelible accomplishment!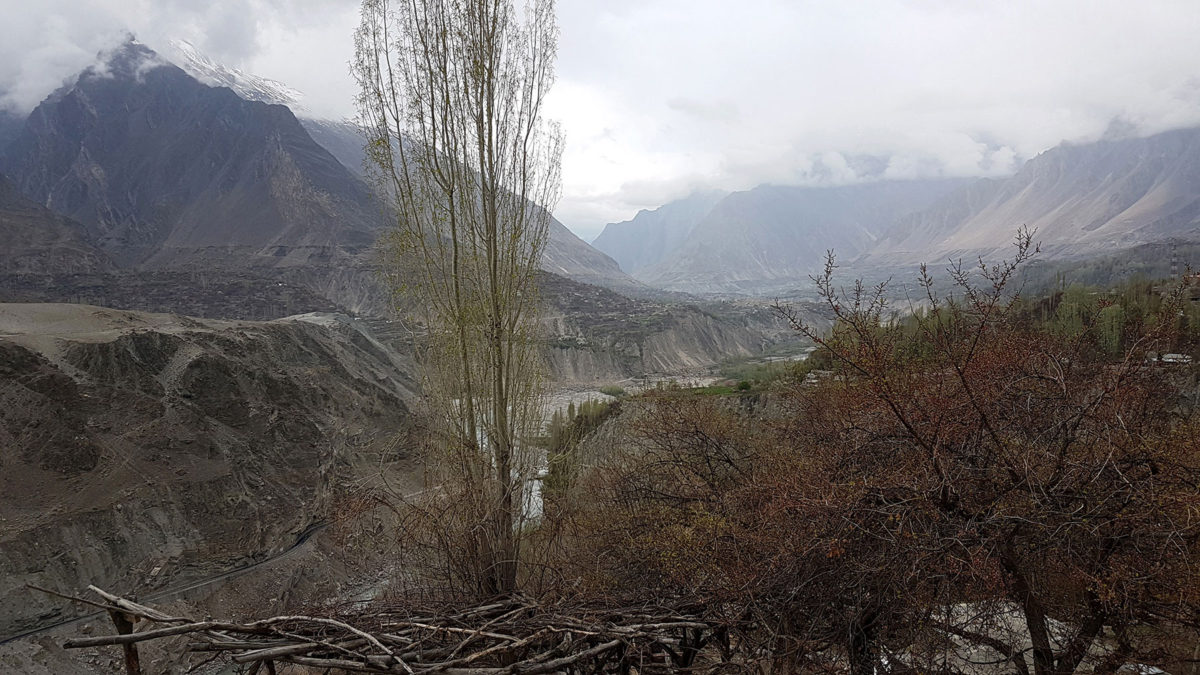 4 What was the best surprise of your trip?
I was taken aback with the absolute beauty of Lake Attabad. It's like you're part of nature's amphitheater with a 360 degree view of the mountains and this beautiful soft sand.
5 In retrospect, what did you wish you'd packed?
My luggage got lost in the flight and I didn't get it back till the very last day. It's a normal practice for the airline to offload people's luggage as it's a small plane. I suggest that everyone should carry a change of clothes and essentials in hand luggage!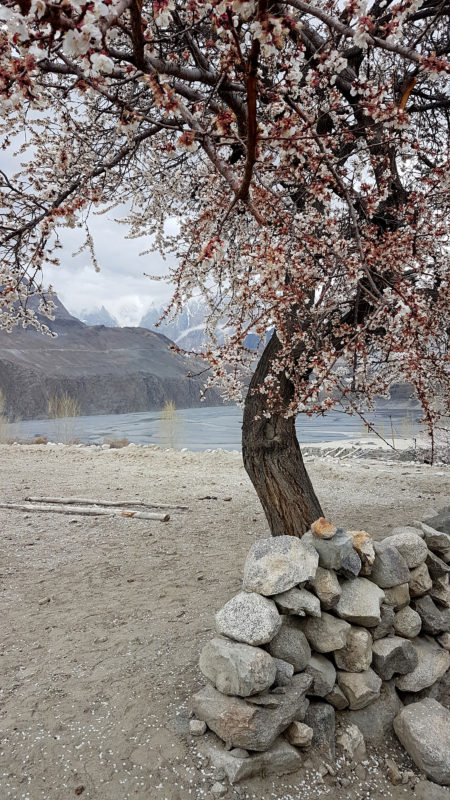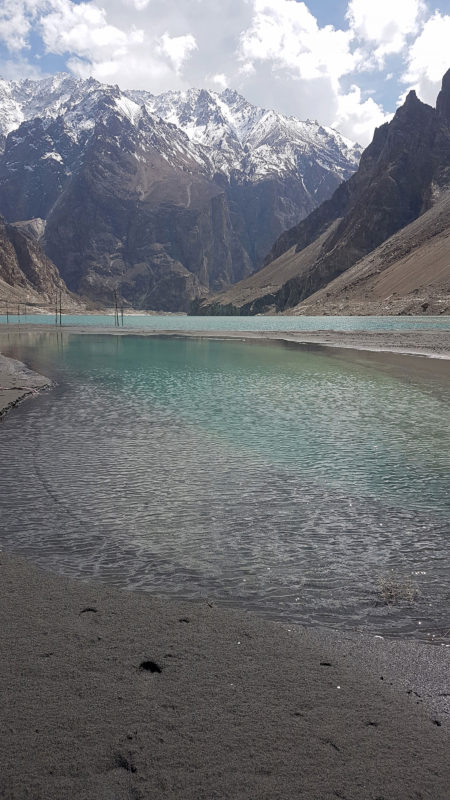 6 What was your favourite among the local cuisine?
Chapshoro, which is a local form of pizza and it's so good. It's available everywhere, as street food and served at hotels too.
7 Any local expression/lingo that you picked up?
Ju na, which means 'thank you.' The language Burushaski doesn't remind of you of any other language, it's an isolated language. It has some has Central Asian elements and some words familiar to my ear, theek is one of them.
Visit the Conatural outlet at Emporium Mall to get your hands on its vast organic range.