Established in 1860, Murree Brewery has the distinction of being one of Asia's first modern breweries and the oldest continuing industrial enterprise in Pakistan. Founded by English engineer and paleontologist Sir Proby Cautley and General William Olpherts of the British India Army, the company was acquired by the Bhandara family at the time of partition. For three generations, the Bhandaras have helmed one of the country's most successful businesses and as present CEO, Isphanyar Bhandara continues to further his family's legacy of excellence built over seven decades. In this exclusive conversation with DESTINATIONS, the dynamic young CEO shares his vision.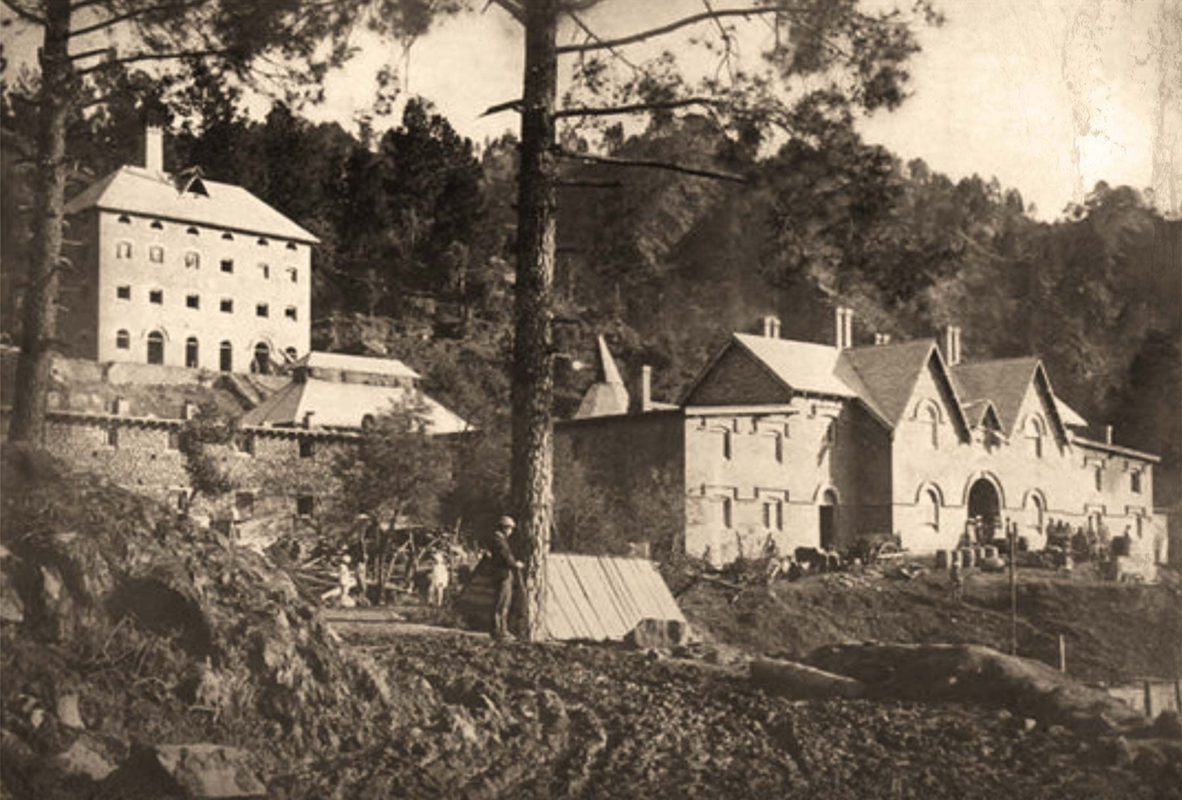 Murree Brewery is one of the oldest companies of the subcontinent. Can you tell us about its illustrious history?
Murree Brewery is one of the oldest public companies of the sub-continent. Its shares were traded on the Calcutta Stock Exchange as early as 1902, and it is now the oldest continuing industrial enterprise of Pakistan. It was set up in 1860 in Gohra Gali, Murree by the British during the time of the Raj to cater to the needs of the British troops stationed in present-day Pakistan. It continued to operate at Gohra Gali from 1860 to about 1890. Then it was shifted to Rawalpindi, to its present location. It came into our family in 1947 when my grandfather bought over the majority shares from the British at the time of partition. He opted to stay on the Pakistan side. I am the third generation of the Bhandara family running the company. 
When were you appointed CEO?
I joined the family business in 1997, initially working part-time as I was doing my MBA from the School of Business and Commerce, Islamabad. I joined the Board of Directors in 1998 and worked at various departments/positions within the company, working my way up from the bottom, to learn the ins and outs of business. I worked as a lathe machine operator, assistant storekeeper, laboratory assistant, sales officer, deputy general manager for Tops Food & Beverage and director of group procurement. In June 2005, I became Executive Director and was appointed the Chief Executive Officer of the Murree Brewery Group of Companies after the demise of my father in June 2008.
What are the major products of the company?
The traditional activities of the company are brewing and distilling of fine liquors and beers. But over time it has increased its product line and capacity. Tops Food & Beverages (1969) processes fruits and markets fruit juices and allied food products. Murree Glass, the glass container division of the company established in 1974, manufactures glass containers of all types for the company and other food and beverage producers. Murree Sparkletts was set up in 2011 and produces premium drinking water. 
Our malt drinks are made from pure malt, wheat and barley, hence much higher in nutritional value than traditional juice drinks that are artificially processed.
We have quality ISO 9000s, environmental ISO 9000s and many other certifications for our various divisions. We also have halal certifications for our non-alcoholic products. We comply with all rules and regulations of health and quality and contribute over Rs. 4 billion to the national exchequer. We cherish our past. We are the industry leaders in the present and accept challenges of the future. 
What are some of challenges that you face in the running of your business?
Our biggest threat or challenge comes from the non-organized sector, in which there are a large number of people who are running the juice business in the form of a cottage industry in streets and mohallahs. They neither pay their taxes, nor get themselves registered. In the absence of strict copyright laws in our country, they use the bottles and labels of other companies to sell their own products, which may not be of a good quality, but are much cheaper. 
During the past few years, the purchasing power of the common man has collapsed and now, the main priority for the people is the price and not the quality. With this realization, countless non-registered juice companies are successfully expanding their business, by selling low quality products at a much cheaper rate. Even in the organized sector, there are some who don't honestly pay their taxes and utility bills or abide by the labour laws formulated by the government. Such short cuts and wrong-doings produce an atmosphere of unhealthy competition, which is damaging and challenging for us as we don't compromise on quality and like to follow the law in letter and spirit. 
How do you cope with such difficulties and challenges?
I tell my staff that challenges and difficulties are all around, but we have to march forward. I will be wrong if I believe that one day, all problems and difficulties will disappear, because such a day might never come. In such a situation, the only thing that we can do is to make the best possible utilization of all the available human and material resources and this is exactly what I try to do.
How do you fulfil your social corporate responsibilities?
The Bhandara Foundation, based in Lahore, is actively involved in various charitable activities and can be described as the philanthropic arm of Murree Brewery. Many prominent influencers, such as Justice Nasira Iqbal, are associated with the foundation, which regularly assists a number of charities, hospitals and other humanitarian organizations.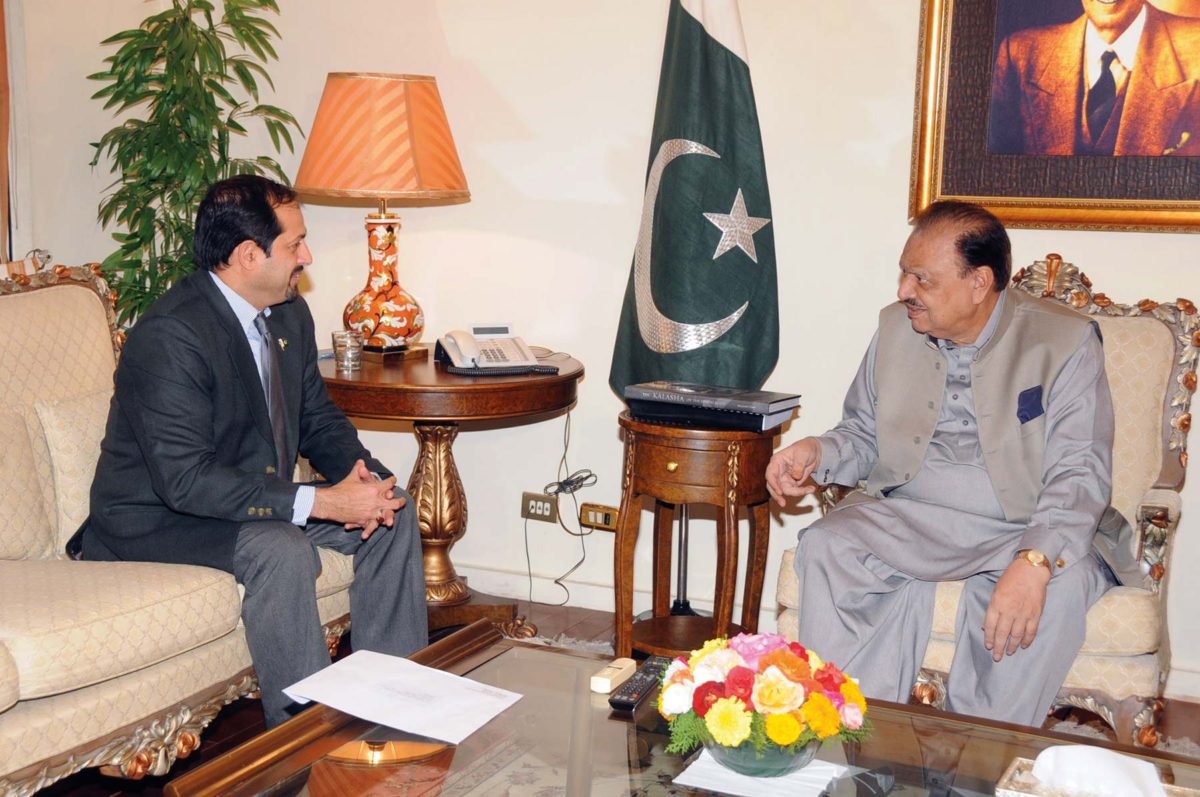 Moreover, we are supporters of Darakhshan, a project of the Association for Special Persons. It was established in 1961 in Rawalpindi and provides skills training to people with special needs in multiple fields. Murree Brewery helps Darakhshan by providing free space, electricity, security and other necessities. Hundreds of students have successfully been trained and are now generating income to upgrade their lives.
Besides this, whenever someone comes to us with a request for financial assistance, we never say no and try to help. 
You are a Member of the National Assembly of Pakistan on a seat reserved for minorities and are known for your work regarding the welfare of Parsis, Sikhs, Buddhists, Kalasha and others. Please elaborate.
During the last four years as MNA, despite limited resources, I have done my best to serve the community. The welfare of the Kalasha people is something I have worked on continuously, setting up projects and schemes worth Rs. 3 crore in Kalash Valley. Moreover, I have built small community centres in South Punjab and interior Sindh for minorities, as well as extended financial support to marginalized minorities. Despite the meagre funds appointed to an MNA, I have done my best to work for the uplift of my people and will continue to do so.
Murree Brewery is known for patronizing polo. Do you sponsor other games also?
We sponsor the oldest polo tournament in the country, set up in 1904. But we do not sponsor a lot of games. I prefer donating to hospitals and charities rather than sponsoring charity balls and concerts etc. 
You are fond of vintage cars; would you like to tell us about your existing fleet?
It is my hobby to collect classic cars. I like collecting old Mercedes and currently own models from the 60s, 70s and 80s.
What message would you like to give to the people of Pakistan?
A German once said to me, 'Pakistanis want to get rich overnight, without hard work, which is absolutely not possible.' He said, 'look at Germany, which was totally destroyed back in World War II and see where they are today. Same is the case with Japan.' I am Pakistani, and I am proud of it, but we as a nation need to work hard and work honestly, and avoid short cuts to prosperity.