From the country's top designer labels to the hottest red carpet looks, a revamped show structure at par with international standards to the season's definitive hair and make-up trends ruling the ramp, the 10th PFDC Sunsilk Fashion Week gave us one fashionable moment after another. Here's a look at some of the top trends as spotted on the runway.
Photography: Dragonfly
Florals
After the spell of winter, one can count on spring fashion to welcome flower power. Vibrant florals, whether in the form of print or 3-D embellishment, were creatively incorporated by almost all the designers even if it was in just one or two pieces. Internationally, the trend was seen on the runway this year in collections by Fendi, Michael Kors, Carolina Herrera, Victoria Beckham and Tory Burch.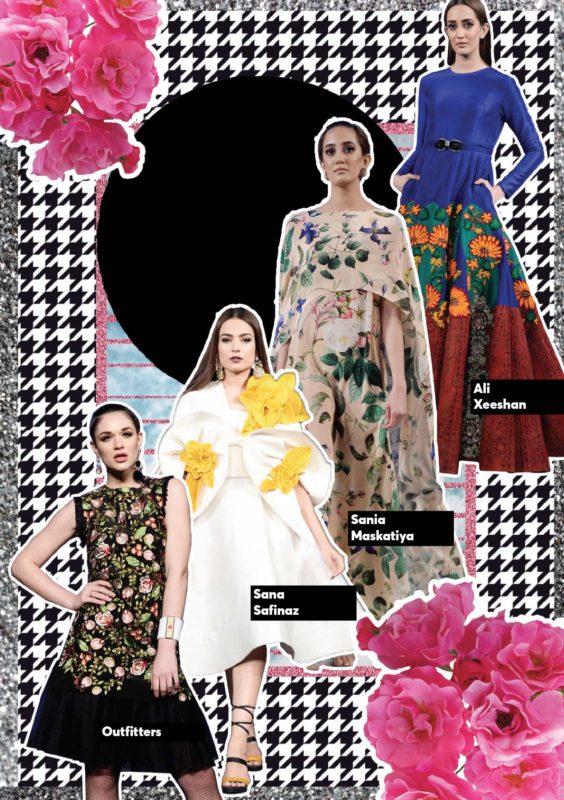 Bow Tie Waist Belts
Taking inspiration from the cinched waist trend that was big during NY Fashion Week, many designers added an oomph factor to their pieces by blending in bow-tie waist belts.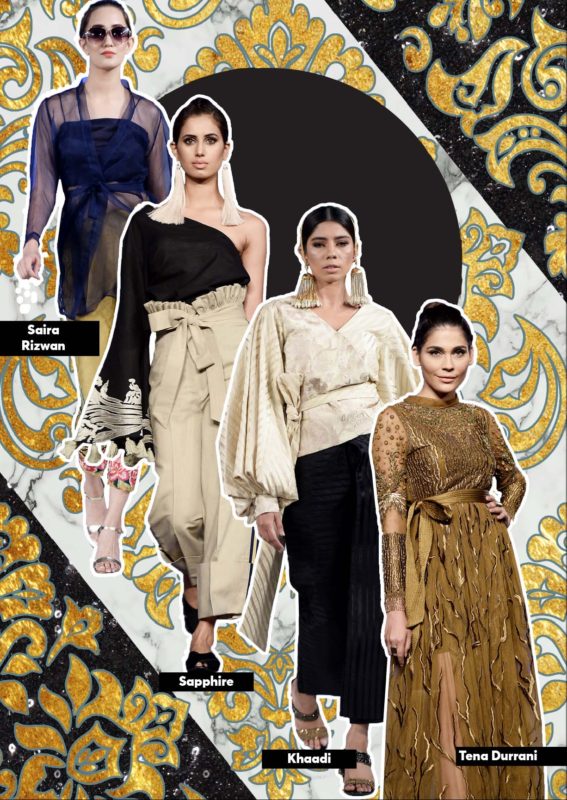 Geometric Patterns
Bold prints making use of geometric shapes were seen in collections by Zonia Anwar, SairaShakira, HSY, Generation and Khaadi Khaas. Clean lines with asymmetrical silhouettes and contrasting inventive combinations of diamonds, circles, triangles, and more resulted in chic and seriously stylish outfits at par with current looks shown by Prada, Marc Jacobs and Max Mara.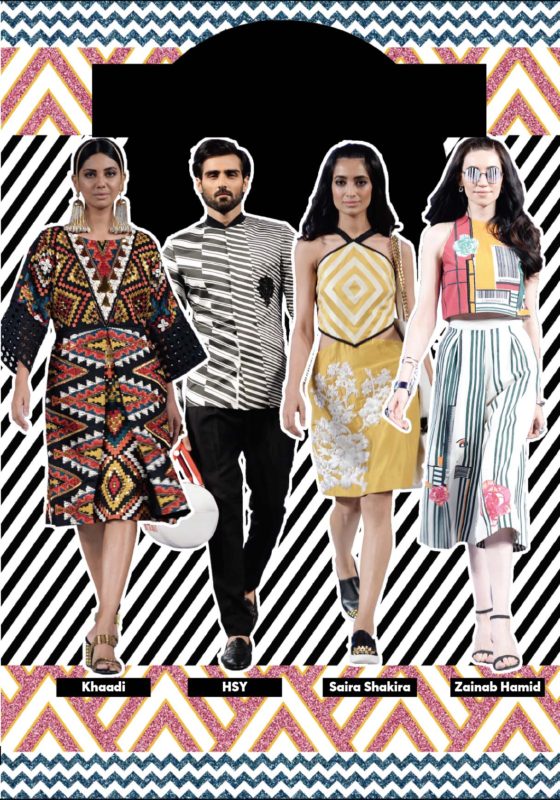 Animal Motifs
HSY, Sapphire, Shiza Hassan and Tina Durrani integrated animal motifs in an innovatively chic manner keeping it minimal yet fresh.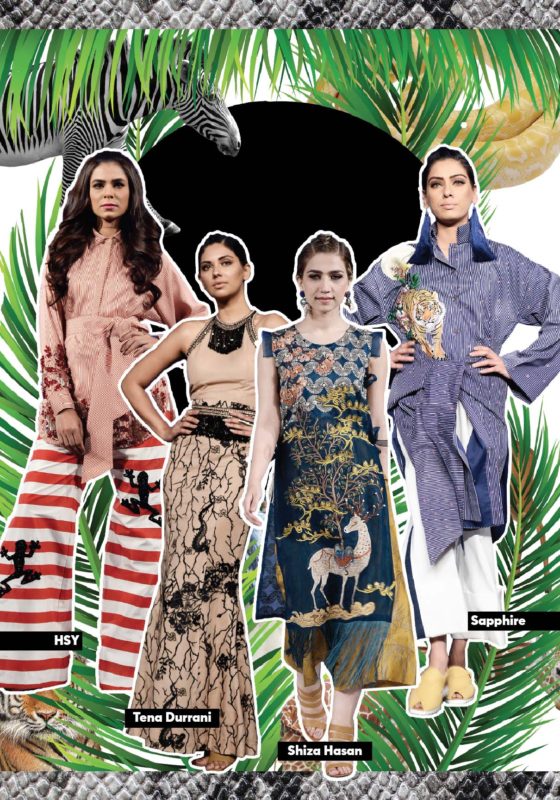 Long Jackets
Winter might be gone but long jackets proved to be totally high fashion with labels such as Republic, Khaadi, Ali Xeeshan and Generation featuring some chic pieces and showingus how to carry them off in spring/summer.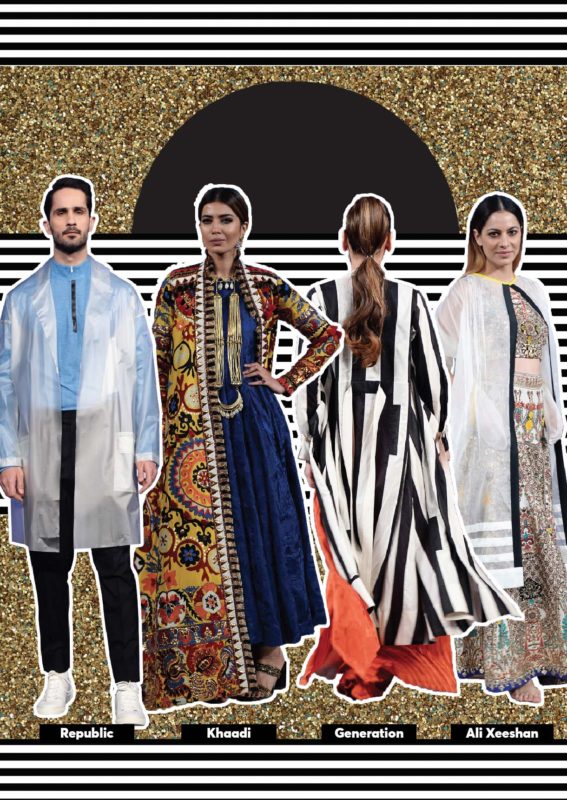 Nabila's Hair Show
Hair and make-up maestro Nabila presented her vision for the top hair trends of 2017, where we witnessed an array of hairstyles ranging from chic and beautiful to edgy and whimsical.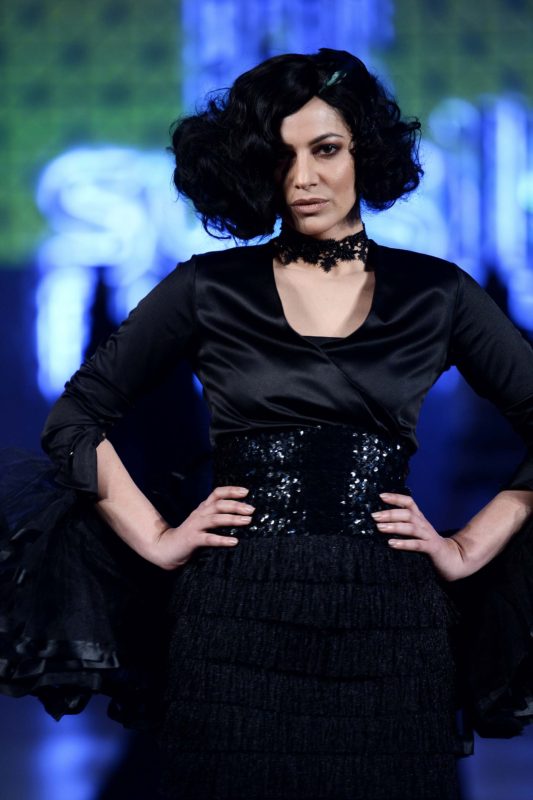 Bobs
The long bob has trickled down into this year's top hair trends. Nabila, however, showcased some shorter, above-the-shoulder bobs as the go-to haircut for 2017. The bobs were expressed in both straight and curly styles, with the former reminding us of Rihanna's iconic cut while the latter had us reminiscing about the 1930s.
Blowouts
Tight curls have taken a backseat locally as well as internationally and we're back to striving for the perfect blowouts. There was a mix of straight, shiny, middle-parted styles and waves that form halfway down the length of the hair, providing volume.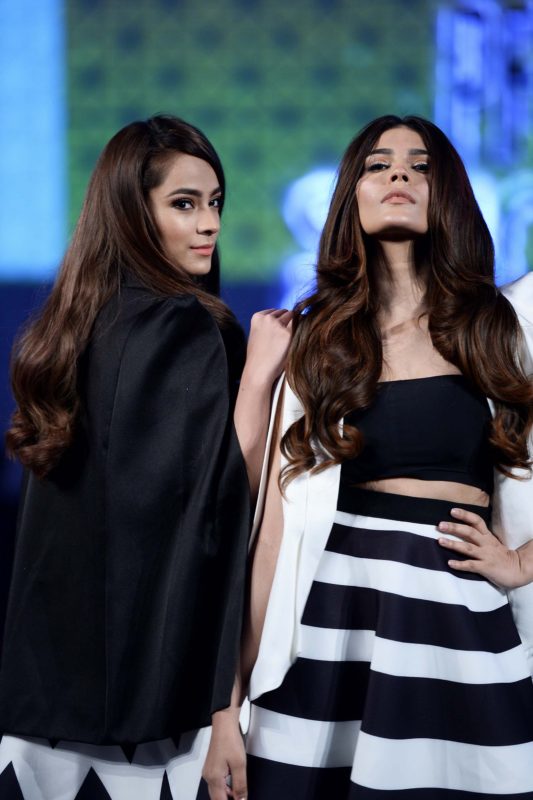 Ponytail
The high pony also makes a comeback but Nabila's version has serious equestrian vibes incorporating a dense, almost geometrical fringe, making it super trendy.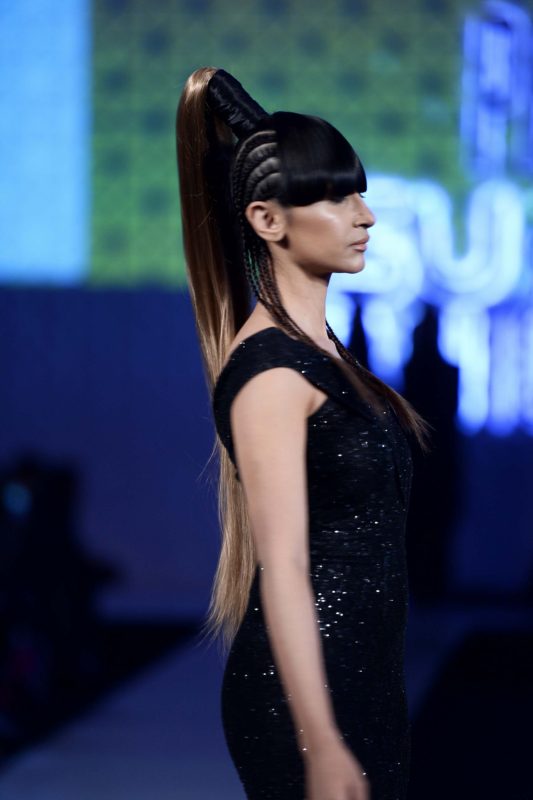 Hair Accessories
The stylist presented one hairstyle that used some extra embellishment to add character to the entire look.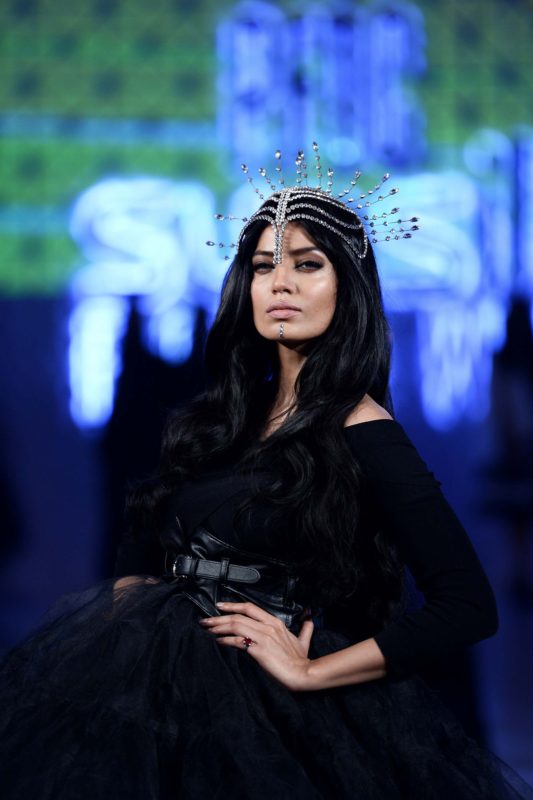 Hair colour
Balayage, a technique for highlighting hair in which the dye is painted on in such a way as to create a graduated, natural-looking effect, seems to be making a comeback along with multi-coloured locks in shades of neon blue and pink.
Rapunzel
A hairstyle that seems to have been inspired by Ottolinger this NYFW'17, it reminded us of the fairytale Rapunzel and firmly received our stamp of approval for welcoming back the singular plait.