A bona fide London girl for the past 15 years, leading journalist and media producer Fifi Haroon catalogues some of her favourite places and activities from her adopted hometown and invites you to discover a more "quirky, tempting, seductive and occasionally hidden" London this summer. This is probably the London you may not have yet met – but will surely never forget!
My grandmother, the erstwhile Lady Nusrat Haroon, who was never a giver of compliments, used to call the British capital "London sharif". An apt description it would seem counting the hordes of the Pakistani elite who flock for pilgrimage to the city every summer.
The oft-visited city is so achingly familiar yet most of our creed fails to even scratch the surface of its growing diversity. Pakistanis from the rarefied environs of Defence and Bani Gala feel right at home in the equally exalted climes of Kensington and Chelsea, St John's Wood (almost a rich Pakistani suburb of Lahore or Karachi it would seem) and the sprawling mansions of Hampstead; venturing out only occasionally to Mayfair's Nobu for a little yellowtail tartare with caviar. The shopping haunts tend to be the Knightsbridge triumvirate of Harvey Nicks, Harrods and Sloane Street or the relative slumming of Marks and Sparks (mainly for knickers) and Selfridges on Oxford Street. Around July and August both are packed like a tin of Pakistani sardines. Any way you look there are uncles eying blondes, aunties eying the Chanel counters and young social butterflies eying a new-season Furla cross-body to ceremoniously place on the "bag-stool" at Karachi's Côte-Rôtie (which is almost always pronounced incorrectly by those fashionistas who frequent it).
But step out of your cocoons this summer to a wider London or even explore in depth the areas you are used to and you will find there are multiple rewards awaiting you. Having lived in London now for 15 years and being a dedicated Chelsea girl for 10 of them, I have sometimes sought out and at other times stumbled upon some of the most unusual ins and outs of my adopted hometown. This is not an exhaustive guide to London for that would require volumes; just a personal manifesto of the intriguing, the quirky, the tempting, the seductive and the occasionally hidden that will bring some sunshine into your summer in London even when it is pouring with rain.
Enter Stage Right
But let's break you in gently and start you off with what I feel is the most original little theatre in all of London – the Royal Court in Sloane Square. Behind its seemingly humdrum exterior there lies a powerhouse of creative thinking that supports some of the most challenging and thought-provoking new drama writing in the UK.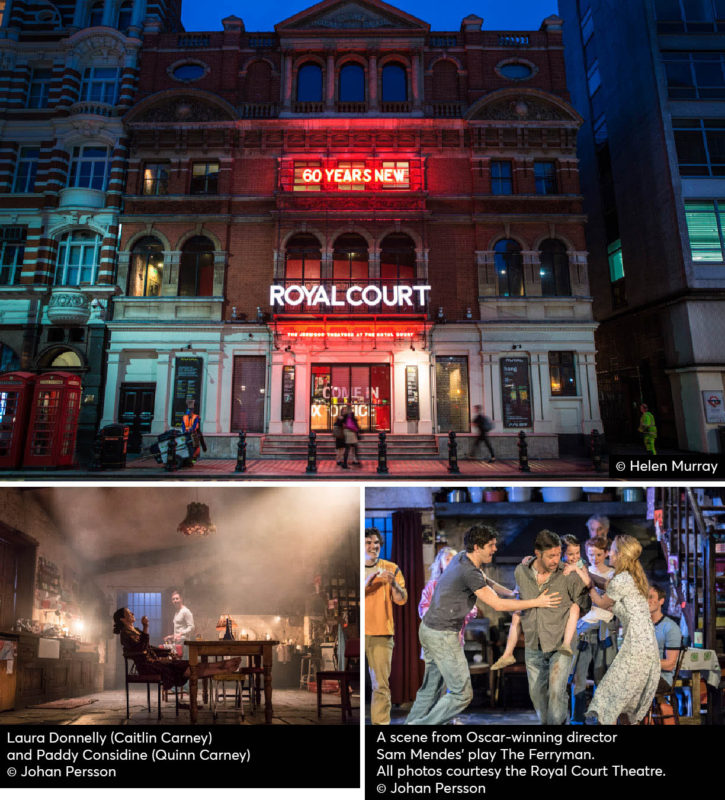 Okay, that part of itself is not news. What is perhaps more of a secret is that on every Monday morning, briefly at 9 a.m. the Royal Court (Sloane Square tube) releases a catch of day tickets for £12. Grab them online and you will be seated at a performance later that evening for which others probably paid four times the price. That's how I got to see a technically "sold out" performance of Oscar-winning director Sam Mendes' play The Ferryman – on its opening night. Beg, borrow or steal to buy tickets to see it from late June till early October when the production moves to the Gielgud Theatre at the heftier price of £89.50 for the best seats in the house. With a 5-star rating from The Guardian, The Ferryman centers on gangland politics and familial machinations in Northern Ireland in the seventies (there is even a baby in the cast!). If you see only one piece of theatre in London this summer, this is the one to queue up for!
Photo Finish
While in Chelsea do pause at the grand entrance of the Saatchi Gallery on King's Road which is a splendid 70,000 sq. ft. space occupying the former Duke of York HQ building. The gallery focuses heavily on contemporary world artists and often has Pakistani art on display (the Humas – both Mulji and Bhabha – have featured prominently in past exhibitions). This summer, till 23rd July the Saatchi is holding a brilliantly curated show called Selfies and Self-Expression revolving around the traditional and modern edification of the self-portrait – both painted and photographed! From Velasquez via Van Gogh and Frida Kahlo to modern – day celebrity selfies such as President Barack Obama taking his first selfie to Benedict Cumberbatch photo bombing U2 at the Oscars – the collection takes an imaginative and awe-inspiring look at the ego and the image that will make you look anew at your own mirror or mobile phone. Additionally, there are some amazing selfies from ordinary people who sent in their entries for a competition. Entry is free.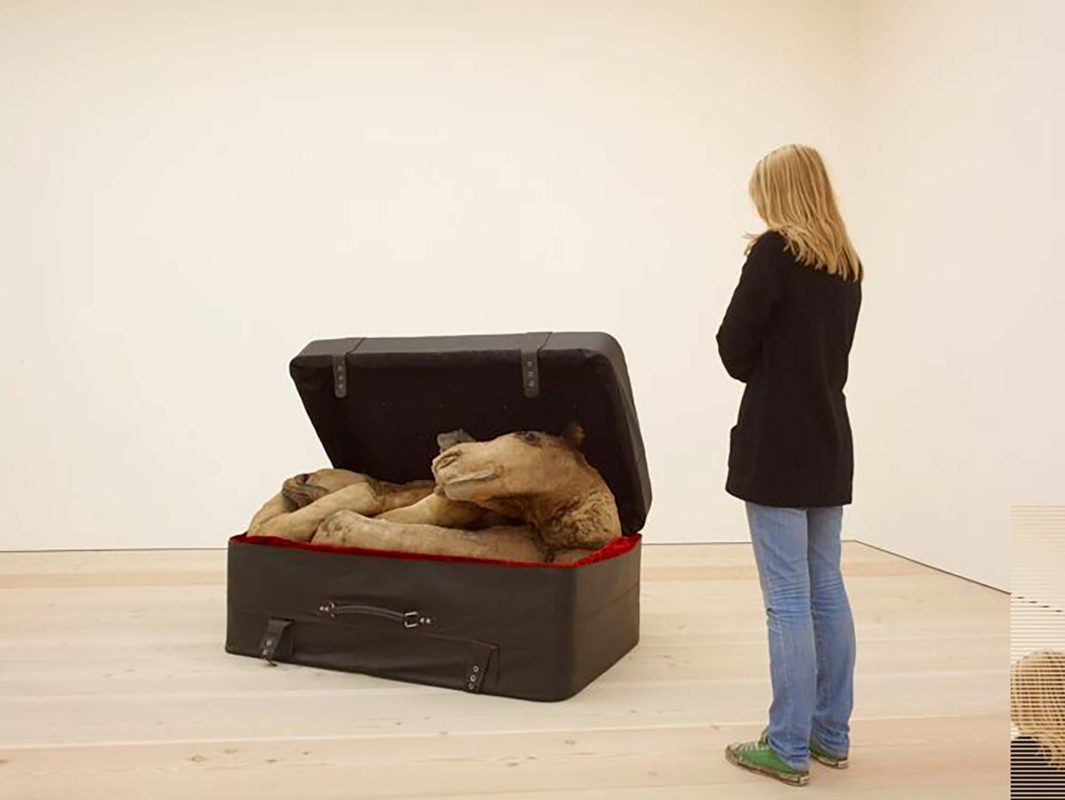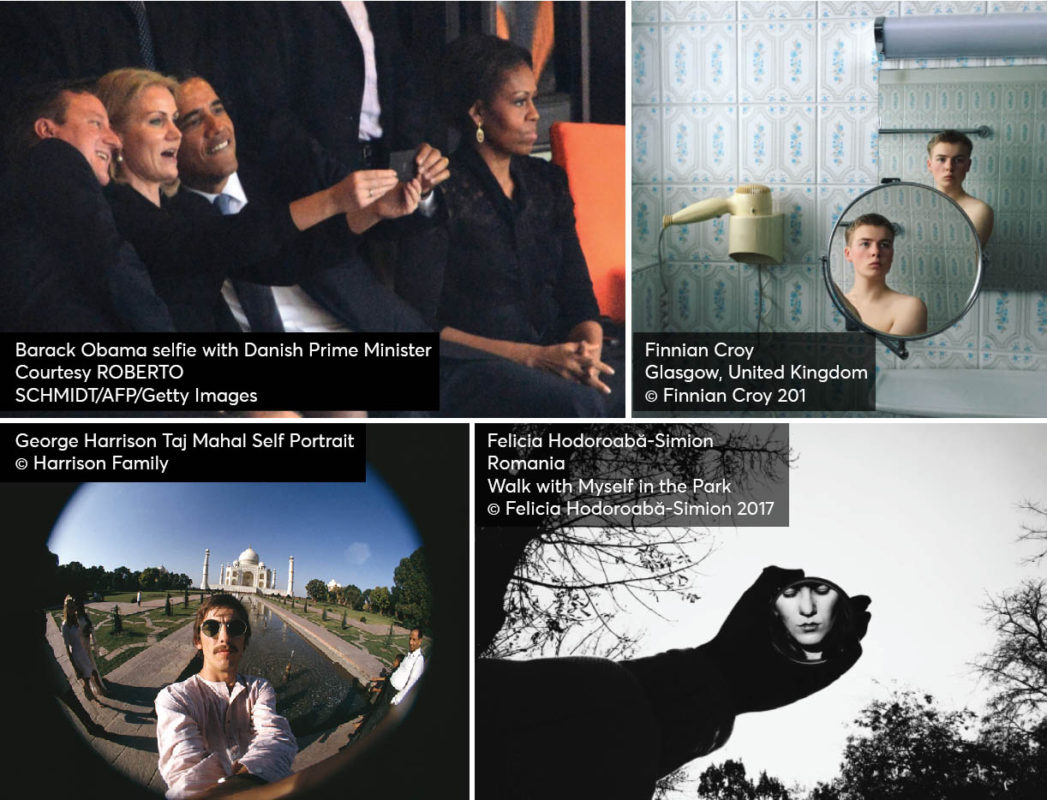 Love in the City
Afterward, stroll down a small side lane called Christchurch Street to find yourself in front of the sweet little abode that Laurence Olivier and Vivien Leigh lived in while married. Durham Cottage, which was quite neglected over the years, sold a few years ago for a miserly £6.8 million. Unfortunately you can't go inside but it is certainly a place where film buffs can pay homage. While the cottage chronicles the couple's romance it also sadly stands witness to its end. Olivier was sitting on the porch in 1949 when Leigh told him: "I don't love you anymore." He was devastated and later wrote: "I felt as if I had been told I had been condemned to death."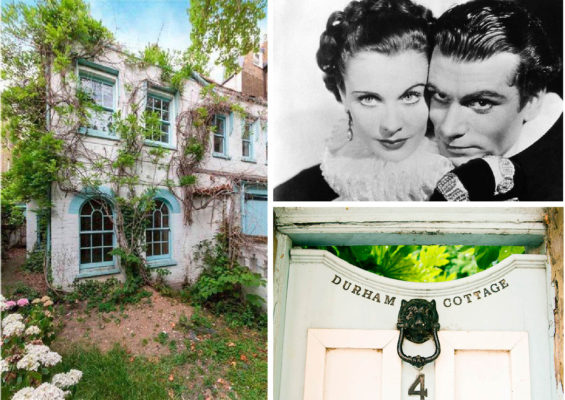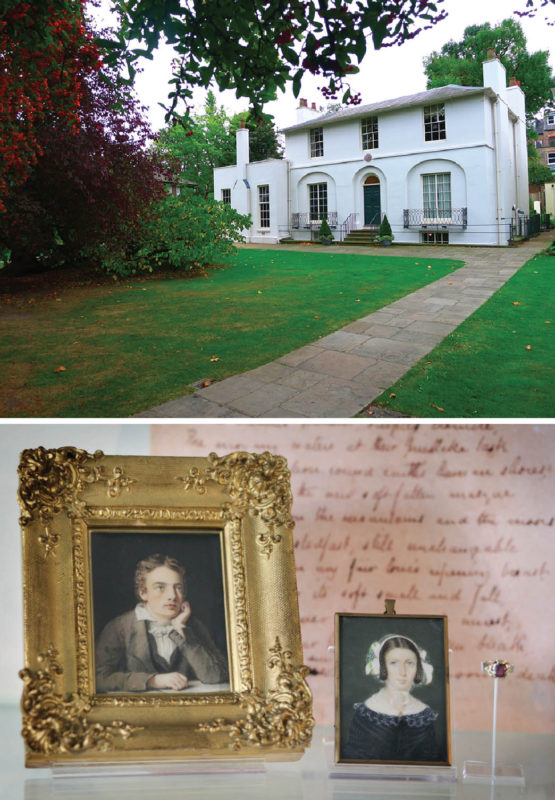 A less dwindling love can be found in Hampstead at the poet John Keats' house, which also hosts poetry readings, workshops and guided walks. You can even see a display on Keats' sweetheart, Fanny Brawne, who lived next door. The couple's intense romance was immortalized in the film Bright Star (2009), directed by Jane Campion, and some of the costumes worn by the actors are on display. Committed literary buffs can also walk around the garden to see the pretty spot where the poet composed the legendary Ode to a Nightingale.
Food for Thought
London is a food market haven. I would heartily recommend the one in Chelsea which is on every Saturday in Duke of York Square so you can easily couple it with a visit to the Saatchi. Here you can buy perfectly formed artisan sourdough and the finest Sicilian cannoli desserts to take home. Feeling hungrier and want instant gratification? Opt for the robust confit duck sandwich for a mere £7 from the Partridges stall. Top it up with plum sauce, English mustard and rocket leaves which superbly complement the crispiness of the duck. Or if you're in the mood for something fishy you can gulp down fresh oysters that taste of the ocean. Sit by on one of the stone benches with your plate and listen to street buskers playing some Spanish flamenco.
More of a London neighbourhood experience can be found at Brixton Village and Market Row (Brixton tube) which consist of two arcades bustling with small dhaba type restaurants serving up food from all over the world. Tucked in between the food stalls are curiosity shops that sell an eclectic array of art, bohemian togs and more. The village market is open from 8 a.m. to 11:30 p.m. every day except Monday when they close earlier at 6 p.m.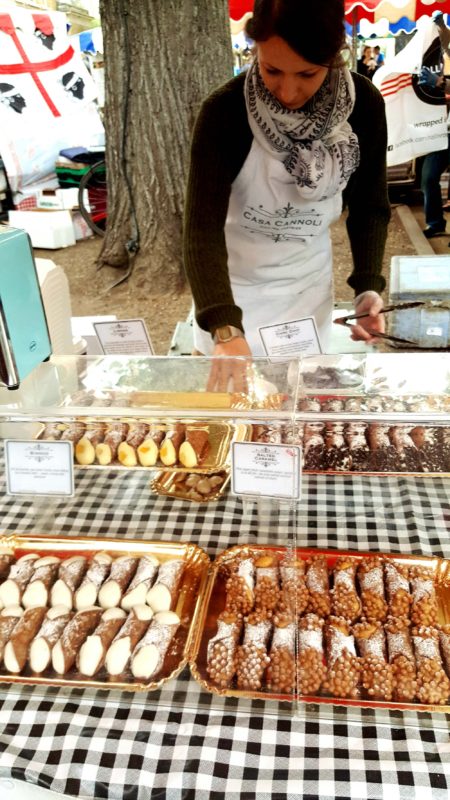 I took my friend, the director Saqib Malik with me there and we (over) ate at about four different places and ended up buying his brother Adnan Malik's birthday present from a small art shop. Try the chicken wings at Mama Lang, okonomiyaki (Japanese savoury pancake popular on Osaka's streets) at Okan, truffle pizza at Made of Dough and if yearning for something closer to home, there's the homemade style Pakistani lamb keema thali served up by chef Imran Bashir at the Elephant Café.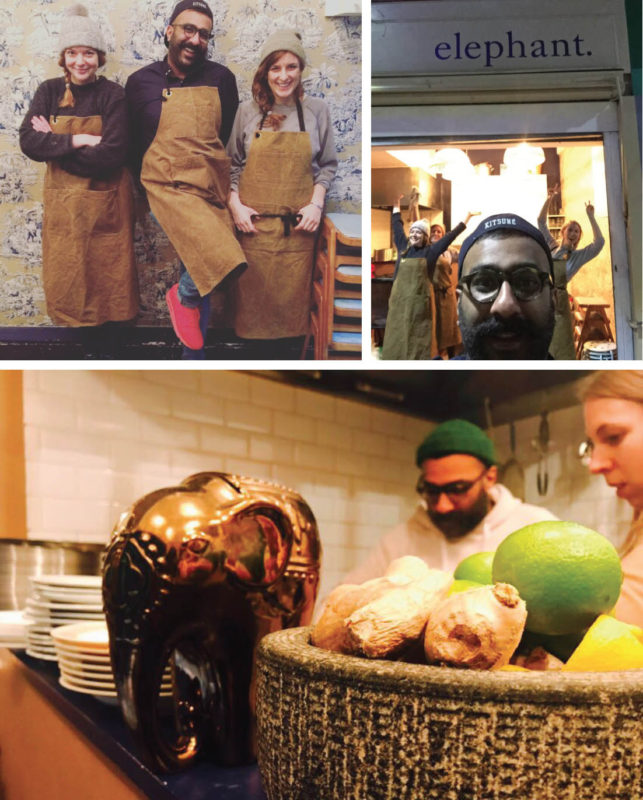 Also in Brixton is the Clink restaurant which unbelievably is set inside a prison! Inmates cook and serve up fine dining grilled megrim sole with coriander salsa and lemon oil or a salted caramel brûlée with vanilla and raspberry shortbread. Don't worry, you won't be eating behind bars; the restaurant is part of a trainee scheme which has managed to cut re-offending down by 41 percent and find jobs for those with a record.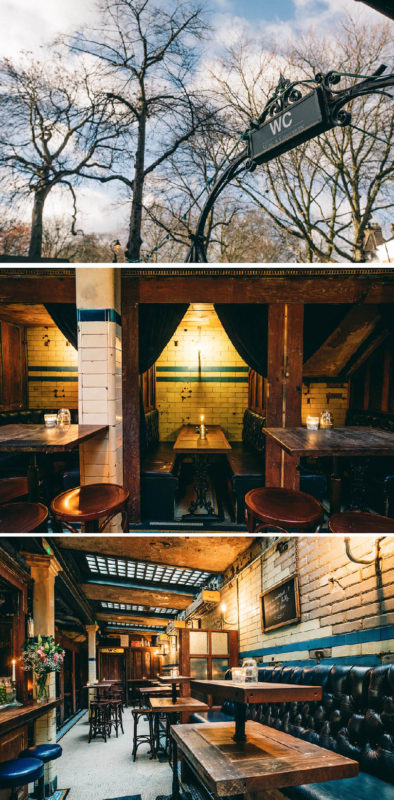 And as if that wasn't a quirky enough setting, how about a meal in a converted public toilet? Yes, descend into a subterranean bar that once provided relief rather than sustenance to Londoners. Several old lavatories are now quite the rage as wining and dining spots – but I would readily recommend the cleverly titled WC (which also stands for Wine and Charcuterie) in Clapham as my personal favourite. Book a toilet booth for around 8 people and gossip over baked camembert with rosemary sprigs accompanied by beverages of a more heady variety. You won't find any rude graffiti on the stall wall but the old tiles still are still intact. And yes they have a separate toilet!
Rounding off my suggestions for unusual eateries is Dans Le Noir (Farringdon tube) which literally means "in the dark." And that precisely is what it is. A restaurant where the entire meal is eaten in the dark and your waiters are blind. Once you set the parameters the entire meal is a surprise. Entrees on the meat menu have included kangaroo and ostrich so if you're not one for unusual meats that wouldn't be the one to go for.
New Kids on the Block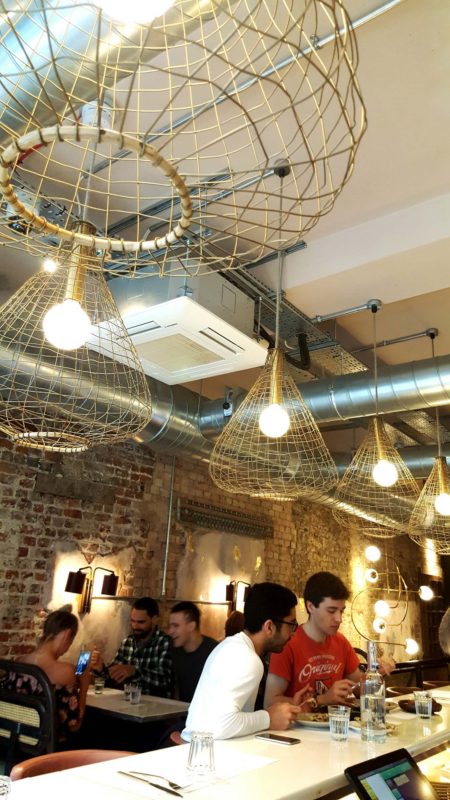 If you don't want to be kept in the dark, how about a look at the 14 new Bib Gourmand restaurants in London? These accolades are given to less formal, less expensive restaurants by the gourmet powerhouse of Michelin. Try the Jerusalem street fare at The Barbary in Covent Garden or my personal favourite, Hoppers in Soho, which serves up simple but nuanced Sri Lankan food. And while it hasn't got a Bib Gourmand yet (probably because it's just opened), Kricket (also in Soho) does Mumbai small plates sometimes with a British twist – including delicious Samphire pakoras. Also try their inventive moon-like kulchas (with bone barrow and cep) that are made freshly for you by the Nepali chef running the tandoor oven.
Needless to say, the Chiltern Firehouse with Nuno Mendes as chef continues to be one of the most difficult restaurants in which to get a booking. You may have to flaunt your celebrity associations to get some attention – and no, telling them you dated Hamza Ali Abbasi at some point will not do!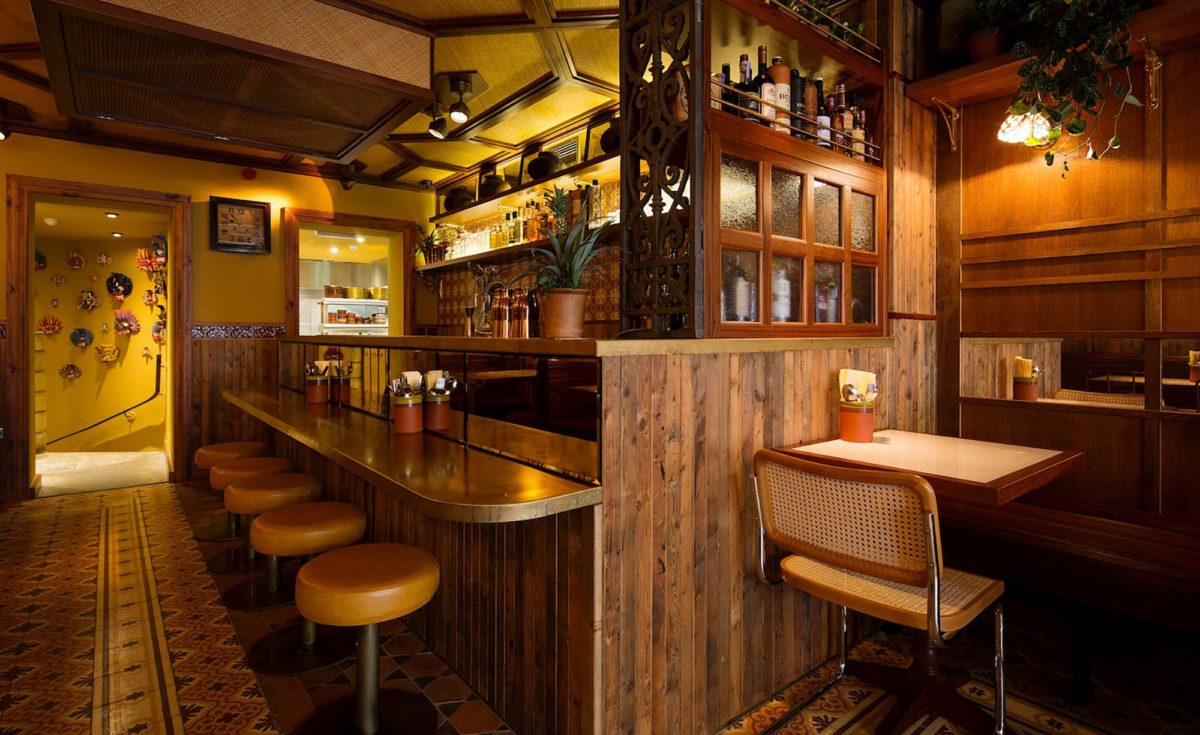 Not-so-Dirty Dancing
After all that food, you're going to need to work off the extra calories. And Boy George and Fatboy Slim do it. Even Basement Jaxx has played a set at one of them.
Welcome to the very dry, morning rave. At 6 or 7 a.m. be prepared to dance yourself silly with 800 other clubbers kitted out in spangles and fluorescent gear. This is a nightclub for breakfast raving. The most popular are probably arranged by Morning Gloryville at new and unusual places. They have even held one at the top of the tallest building in London, that rather sexy glass cone known as The Shard.
So forget about partying all night. Now it's all about partying all morning!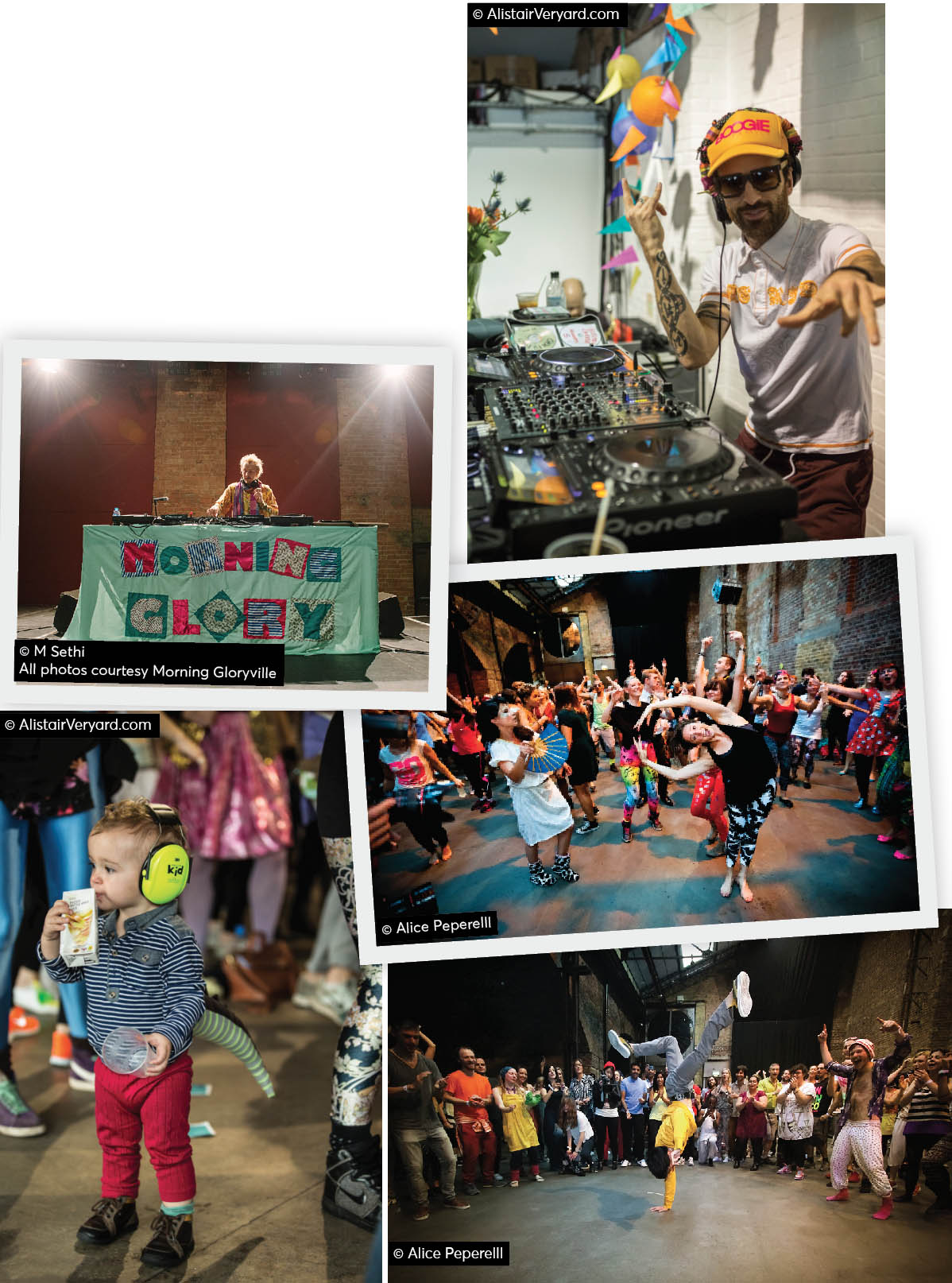 Framing London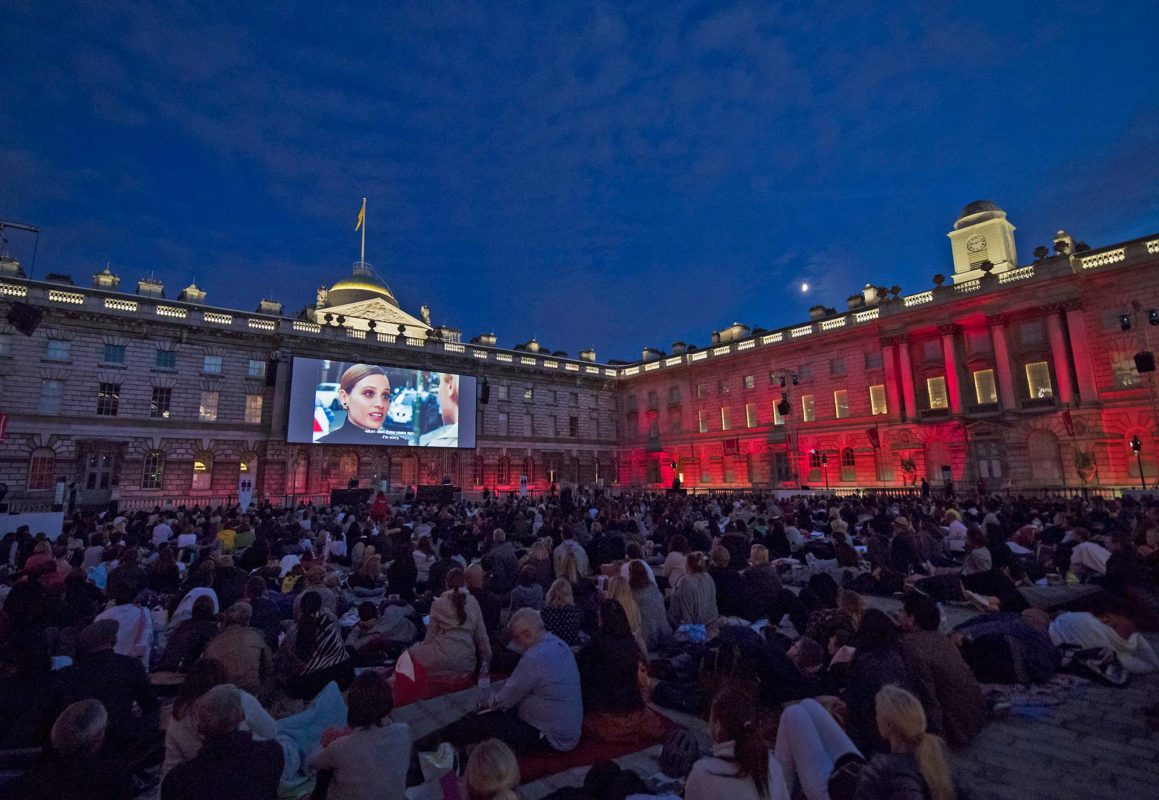 And if clubbing – at any hour of night or day – isn't quite your thing how about a film at one of London's extraordinary cinemas? Both the Everyman (Hampstead) and the Electric (Notting Hill) offer waiter service and have plush armchairs, the latter even has velvet divans (or beds if you want to be indelicate) for a more romantic evening. The Prince Charles Cinema in Leicester Square does sing-along nights – the Rocky Horror Picture Show, Dirty Dancing, Frozen and Grease being amongst the most popular choices.
Looking to join in even more? Secret Cinema creates immersive 360 degrees participative cinema events at hidden locations. Lawrence of Arabia for example had sword wielding horsemen, belly dancers and a recreated souk while Wings of Desire had trapeze artists. And you will have to dress up to suit the film and be open-minded about "experiencing" the narrative both on screen and for real!
But for a night under the stars while watching the stars there is nothing quite like Film4 at Somerset House. This is one of London's most iconic and beautiful buildings and the screenings are done in the stunning courtyard. This summer they're showing 14 films including the Oscar-winning Moonlight and classics like The Philadelphia Story. Al Gore is presenting An Inconvenient Sequel: Truth to Power on opening night. Before each film DJs play film-inspired sets, and you can pick up a picnic hamper from Tom's Kitchen, one of the food stalls. Remember to take along cushions, backrests and blankets.
Keep Calm and have a Cuppa
You really can't leave London without sitting down for a "propah" afternoon tea
complete with finger sandwiches and scones. The English afternoon tea tradition is an art form and you can find it at its traditional best at The Ritz or The Goring. But why go trad when you can go rad? Discover the whacky eye candy of a Mad Hatter's tea party at the Sanderson Hotel or try the ultimate beauty focused Bobbi Brown afternoon tea at the glorious Balthazar which is part of the cosmetic firm's 25 year anniversary celebrations.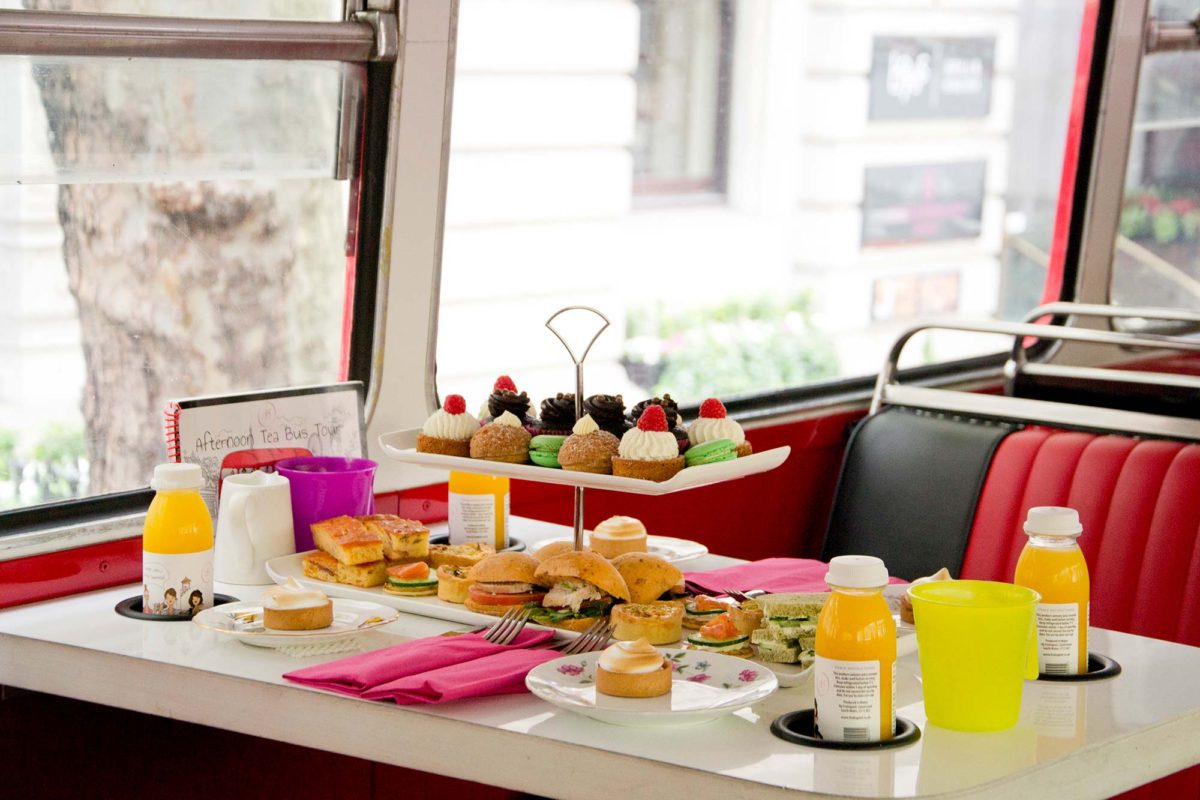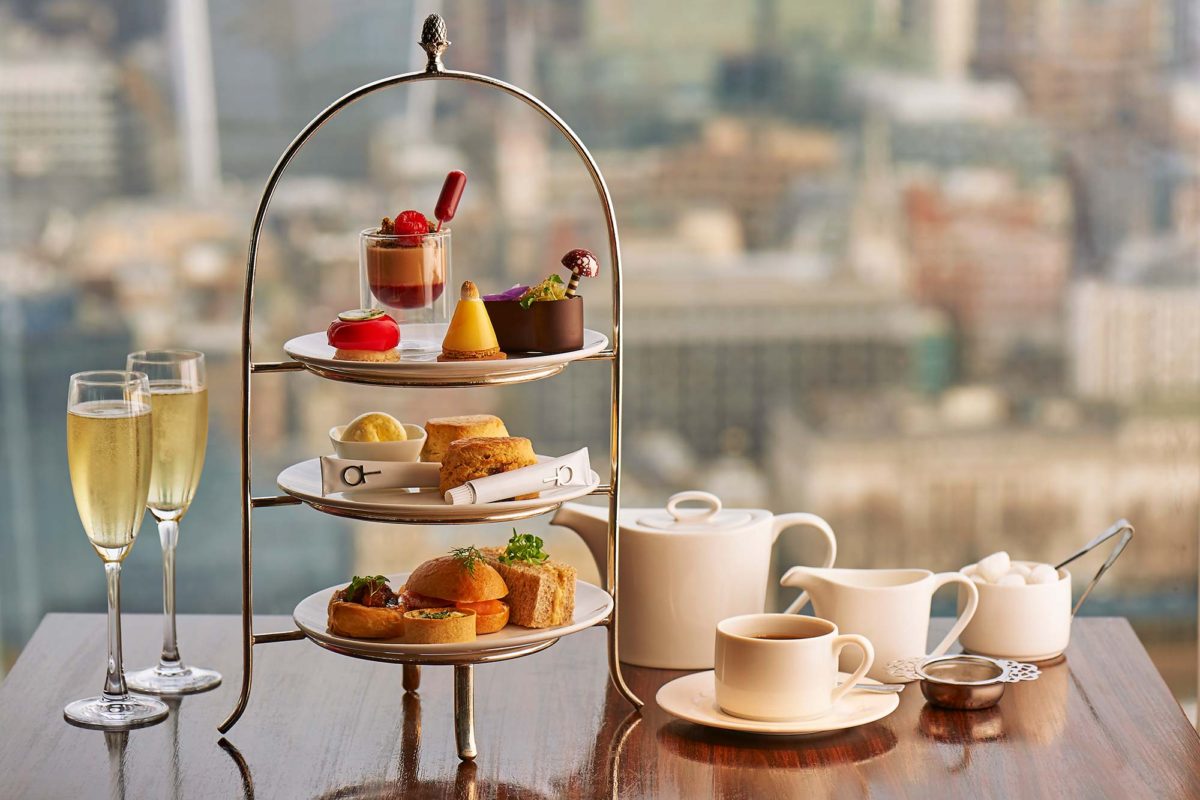 If you are looking for international inspiration and ethnic charm, the Japanese afternoon tea at Sosharu or Momo's Morrocan version with date scones and chocolate harissa mousse might appeal.
Want something a little less sophisticated that the kids might enjoy? B Bakery does tea parties on a London bus which takes you around the city with cakes, sandwiches and more to feed your fancy!
Or feel on top of the world with tea at the Aqua Shard while you survey the gorgeous London skyline køb viagra.
London Getaway
However much you love the social side of London, at the end of it all you may just want to get away from it all. Indulge that impulse in Richmond Park in Zone 4 where wild deer roam free. Or 15 miles from central London you can find the Mayfield Lavender Farm in the North Surrey Downs. Feeling spritely? You can walk through the lavender fields or even rent a tractor to drive around! Who needs Provence?!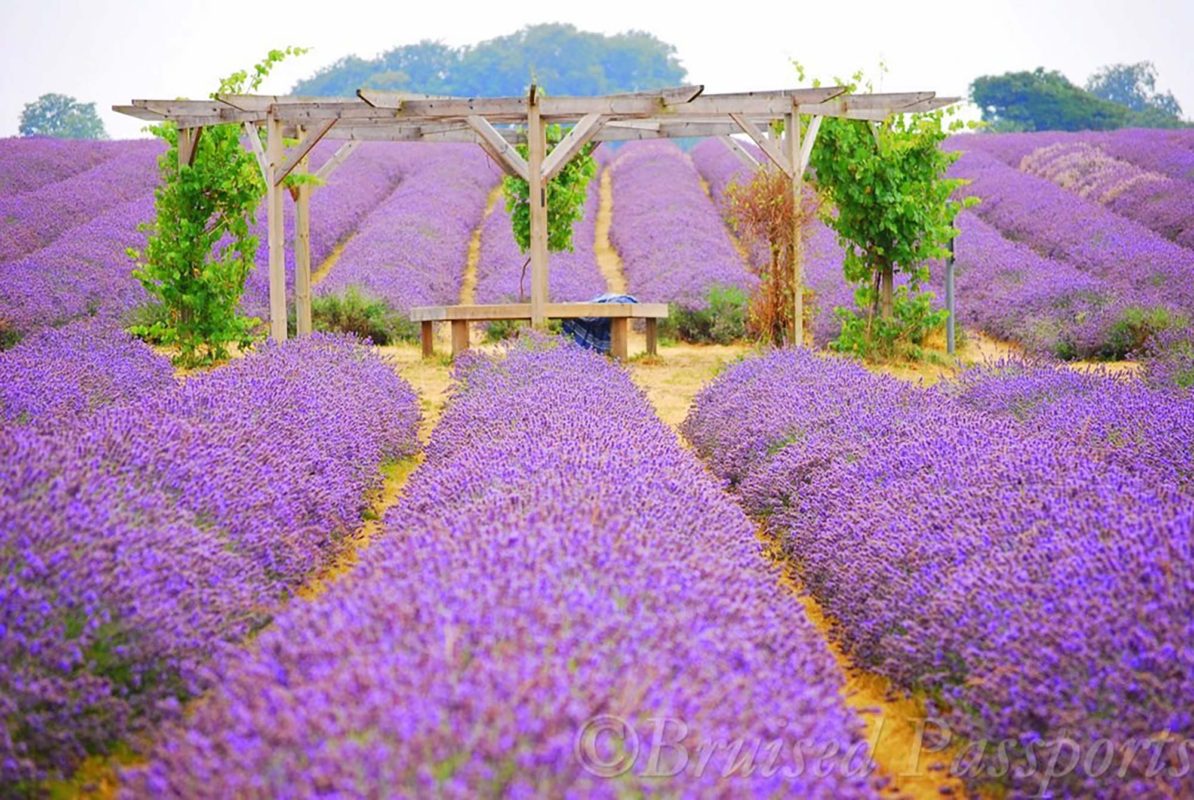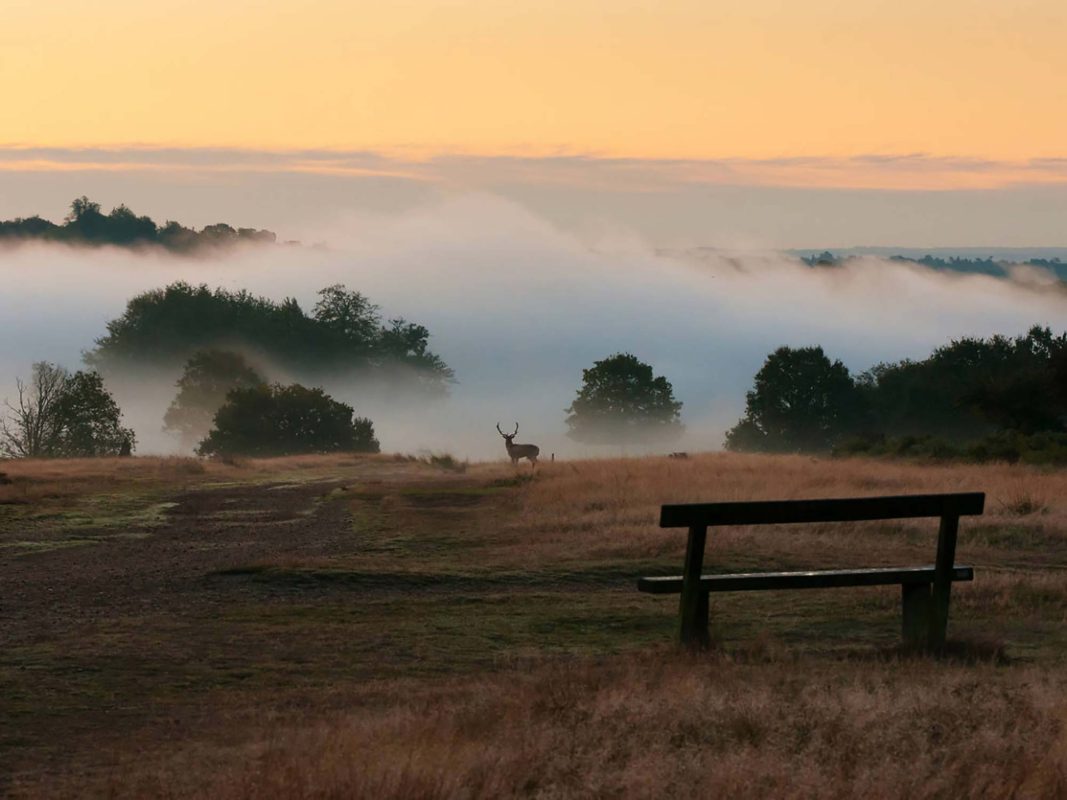 We would like to thank the Saatchi Gallery, Somerset House, the Royal Court Theatre, W.C, Morning Gloryville, Aqua Shard, Elephant Cafe Brixton and Fifi Haroon for use of their photographs.