Author of three crime thrillers, perhaps the only ones in English from Pakistan, and SSP Intelligence, Counter Terrorism, Karachi, Omar Shahid Hamid is someone whose words hold great significance. Yusra Askari profiles the man who, despite his best efforts to remain elusive, manages to share a rare glimpse into his life and work. After all, he is the person who promises to do his very best in order to keep Karachi safe and secure.
Having moved back last fall from a five-year sabbatical in London to assume the charge of SSP Intelligence, Counter Terrorism Department, Karachi, Omar Shahid Hamid is not yet 40 but his illustrious police career spans over a decade and a half.
Omar joined the Sindh Police in 2001. Ten years in, circumstances made a compelling case for him to take time out. "I had received several threats from the Taliban. The CTD had conducted many successful operations against jihadist militants and I was advised that it was prudent to move away for a while. The shift gave me an opportunity to pursue other avenues, writing primary amongst them," he says.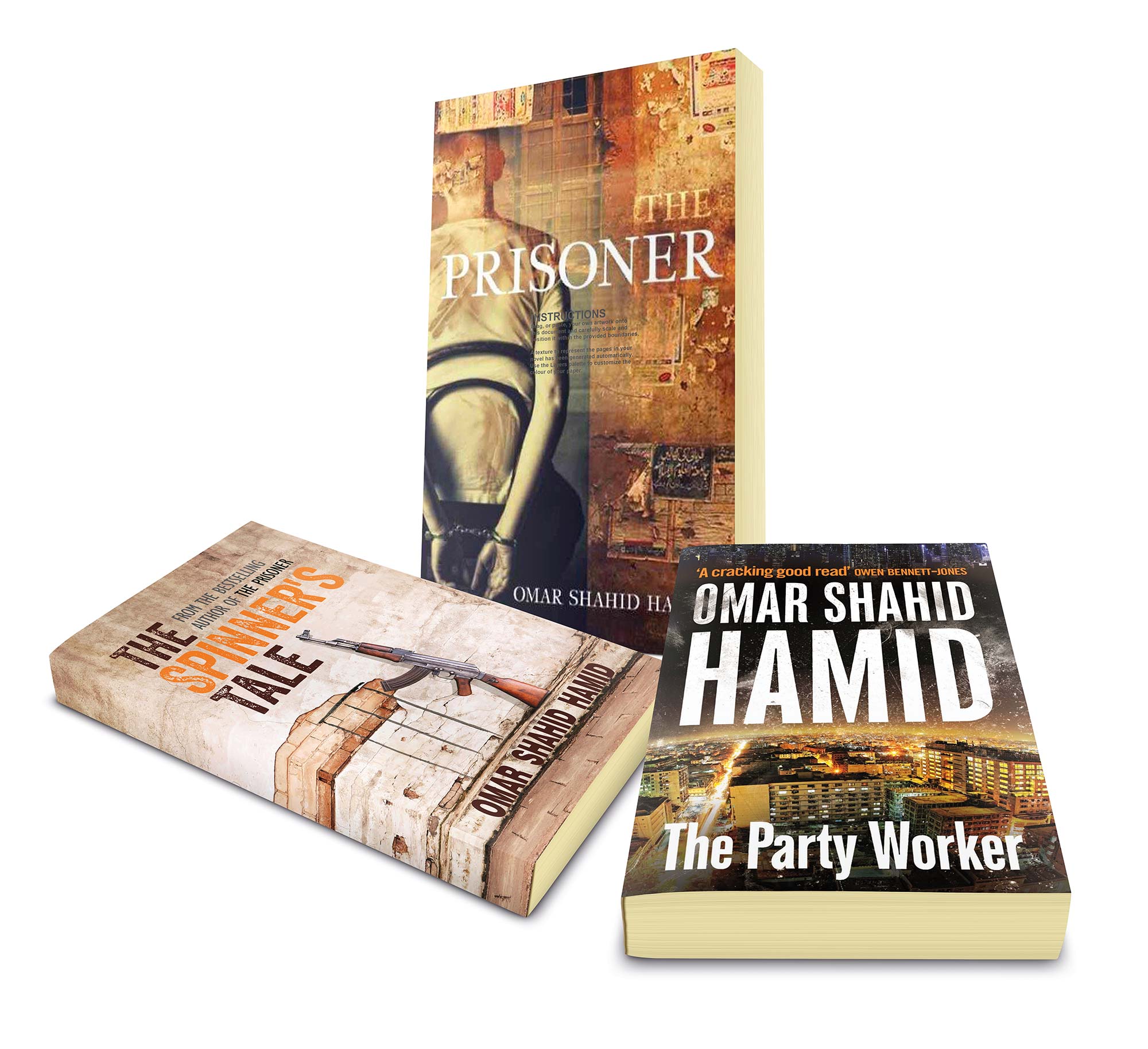 Life as Omar knew it altered pace. With much free time at hand, he promptly took pen to paper. "I was reading a book (I would not say which one) that just did not impress me. I was complaining about it to my wife, so she said, 'if you think you can do better, then just do it yourself.' And that is how I started writing," he explains.
In 2013 came The Prisoner, Omar's debut novel. Two years later, his next The Spinner's Tale. Now at the start of 2017, his third book The Party Worker has hit bookstores. The similarities between his own experiences and the plot he spins in this latest release appear to be inter-woven.
Twenty years ago, in the summer of 1997, July to be precise, Omar's father Shahid Hamid, who was then serving Managing Director of the Karachi Electric Supply Corporation, was murdered in cold blood; gunned down along with his driver and guard by assailants just a few streets away from his home in Karachi. Omar, who was at university at the time, believes that his father's assassination, "in a sense", changed him forever. "When something like that happens, it makes you grow up a lot faster than your peers and you perceive the world very differently," he says.
A long trial ensued. The hitman was identified as a member of a political outfit and was sentenced to the gallows in 2015. This was around the same time that Omar began penning The Party Worker.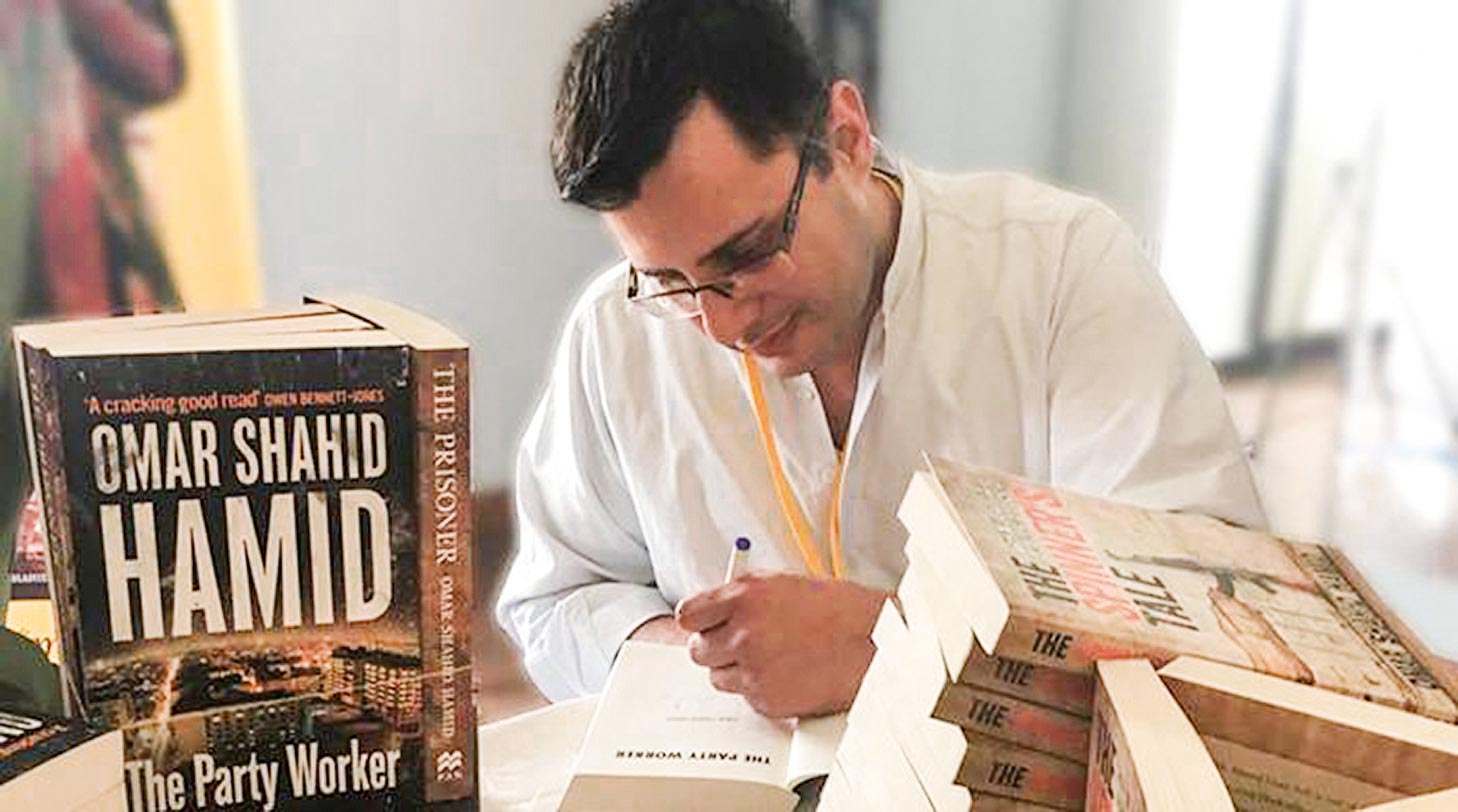 "My writing certainly provides a great amount of catharsis for me," states Omar. "I think all three books, in a way, represent a kind of trilogy about Karachi. The Prisoner looks at the city through the eyes of its police, The Spinner's Tale looks at the issue of religion and radicalization, again basing the story largely in Karachi, and The Party Worker inverts the story and looks at the city through political parties and criminals."
Omar's day job does come alive in his books. But a career in the police isn't something he had always envisaged for himself. He explains: "It's not something I always wanted to do, but I did know that I didn't want to do a 9 to 5 job, and if there's one thing policing isn't, is a 9 to 5 job. I was greatly impressed by the performance of some of the police officers who were able to detect my father's murder case, and their work, in the face of political pressure, encapsulated for me how in a country like Pakistan, the police can be a source for much good, as well as bad, and can really impact ordinary people's lives."
Readers often wonder what percentage of Omar's narratives are based on real life events. "I think a lot of people get carried away when reading my books, about the question of whether these events are real or not. One has to remember, these books are novels, however much they may be based on real events, or inspired by them," he responds.
Work has commenced on Omar's fourth venture. With all his previous book releases spaced two years apart, he suspects his next may take some time coming. "I fear that due to my present assignment, I won't be able to finish that project in the same timely manner as I was able to do with my first three books. This one may have to suffer a bit of a delay," he muses.
Omar's academics boast of a Masters in Criminal Justice Policy from the London School of Economics and a Masters in Law from University College London. But he sincerely believes that academic training cannot prepare one for the sheer unpredictability one may have to tackle in the field: "I don't think a law degree prepares you for a career in law, much less the police. However, the one thing that you do learn to do while studying law, is to look at any issue in a forensic manner, and I think that is very useful in the police."
Having recently returned from London to police his hometown, one of the most volatile cities in the world, his life has switched gears once again over this past year. "Moving back after five years is a huge adjustment, and then on top of that, being thrown into the kind of job that I have makes it even more dramatic. It's not that things are new, it's just that they take a while to readjust to."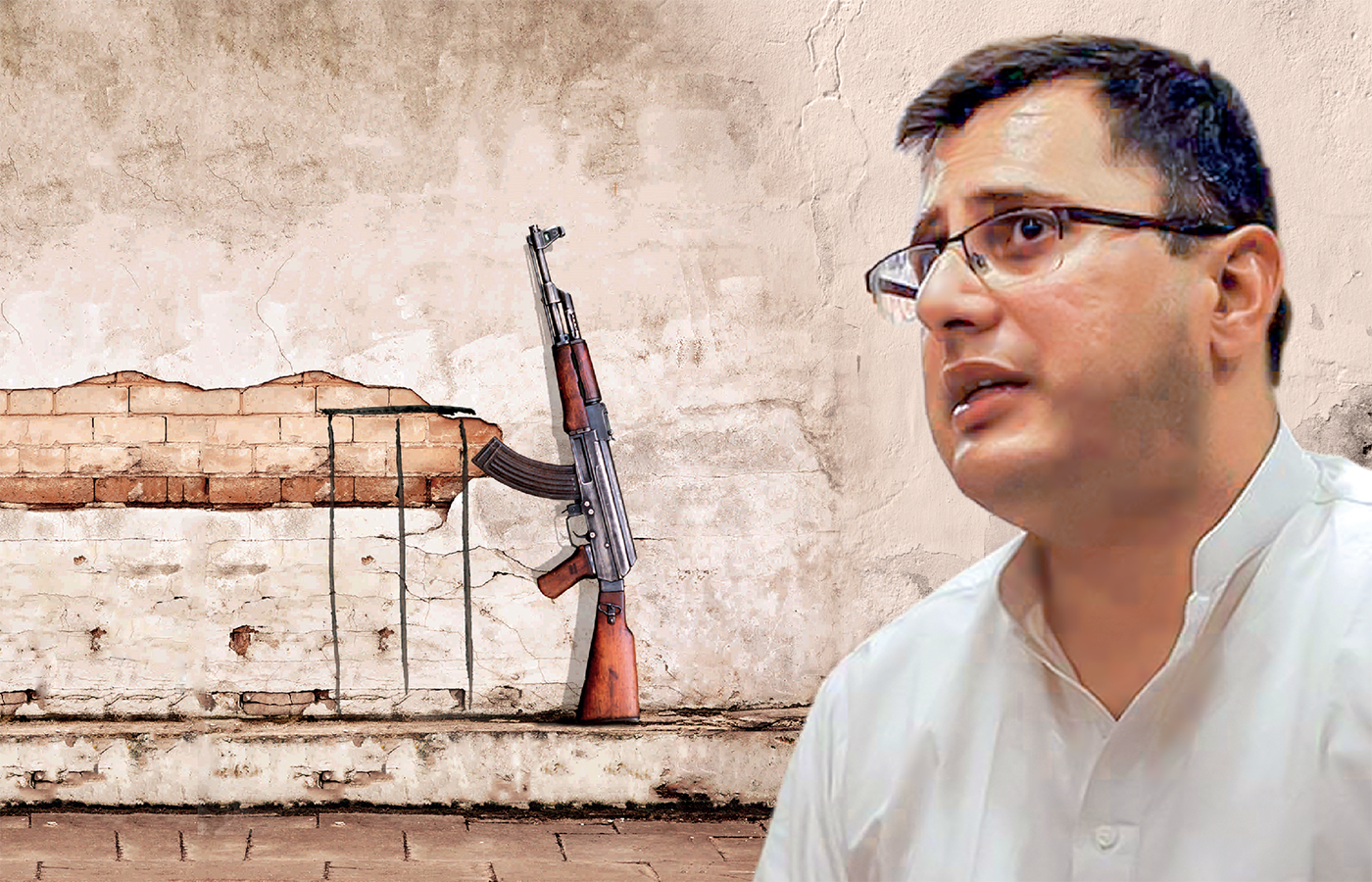 Omar has taken on a mantle similar to that of his mentor and friend Chaudhry Aslam. 'Chaudhry', as he was more popularly known, was the serving SSP CID when he was killed in January 2014. He had been targeted many times prior to the fatal shooting. Does Omar bring Aslam's approach and advice into play when strategizing or in the field? "I don't know about that. I think Aslam and I were very different people, even though when we worked together, for some reason the mixture seemed to work very well. But I learnt a lot from him, and I continue to learn from people I am working with even now," he says.
Like his writings, Omar's work in counter-terrorism allows him to define the narrative – he however, doesn't agree: "I often like to say, that counter-terrorism cops are like sewage workers, shoving a stick in the gutter to remove blockages, but unable to improve the sewage system as a whole, I hardly think that's fashioning the narrative."
Being a strong believer in kismet or destiny, as some may call it, Omar says it like it is: "I think fate has played a big role in my career – being in the right, or wrong place at the right, or wrong time. It never ceases to amaze me how things work out."
Film adaptations, literary accolades, translations of The Party Worker from English to Italian and successes curbing terror, it all seems to be happening for Omar. Despite the challenges life has thrown at him, Omar has never played the victim. He has in fact constructively channelled his energies into being a catalyst of the change he hopes to see. Here's to greater success, many more award-winning novels and keeping Karachi safe – good luck, SSP Hamid