In a chance encounter, we met with two young travel enthusiasts, Amtul Baweja and Fahad Tariq of Patangeer. Founders of the travel videos digital enterprise, they move around cities, towns, villages and hamlets with a camera, a sense of exploration and a spirit of sharing with the world the best they see, hear and feel. Here are selected excerpts of our exchange with them on what they do plus the how and why of it.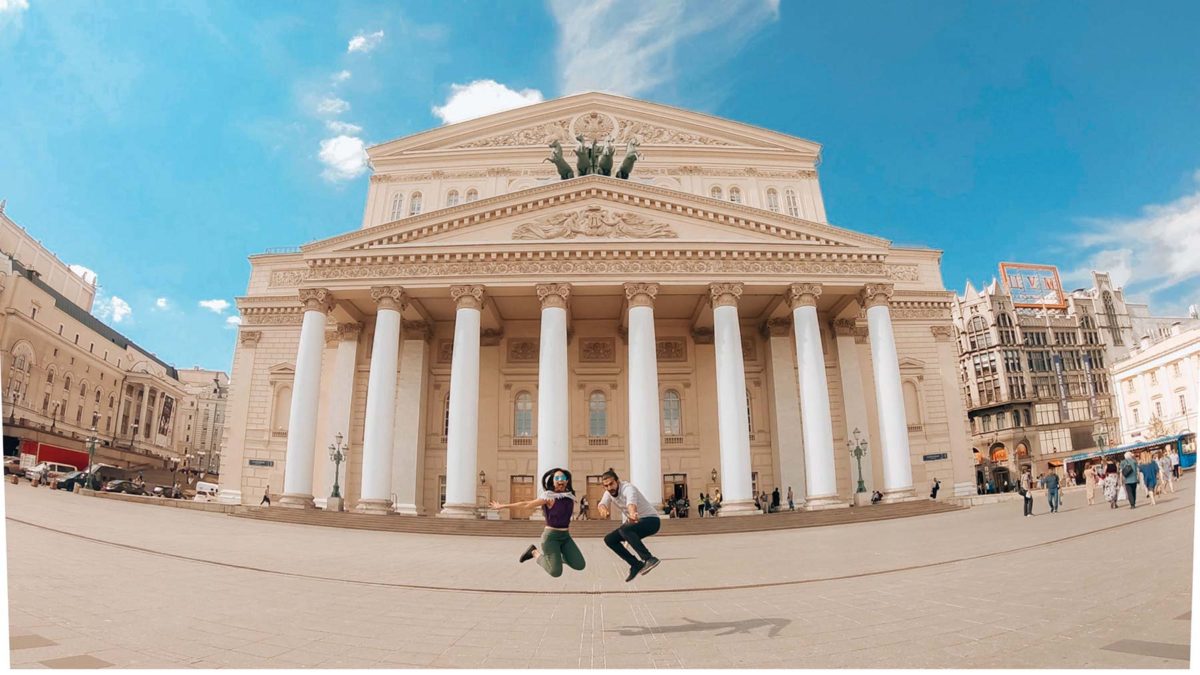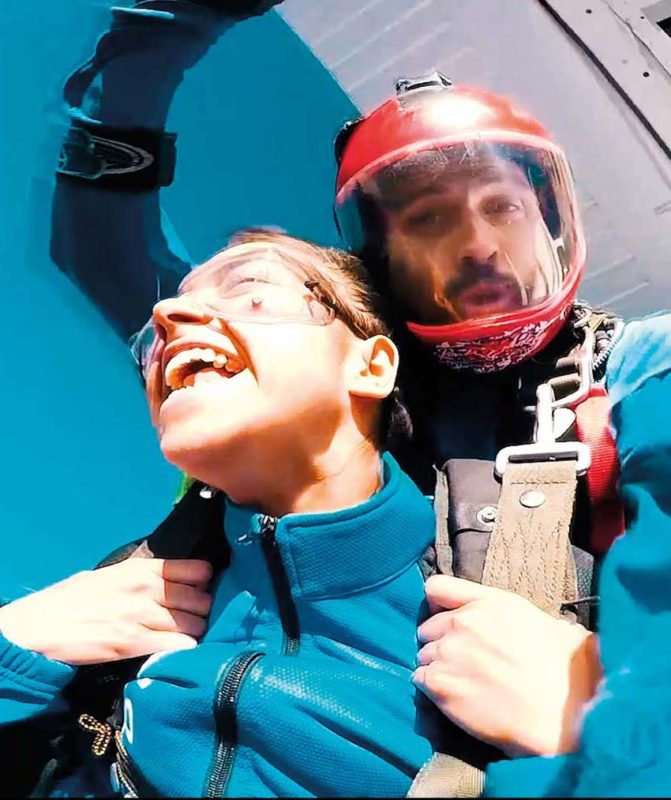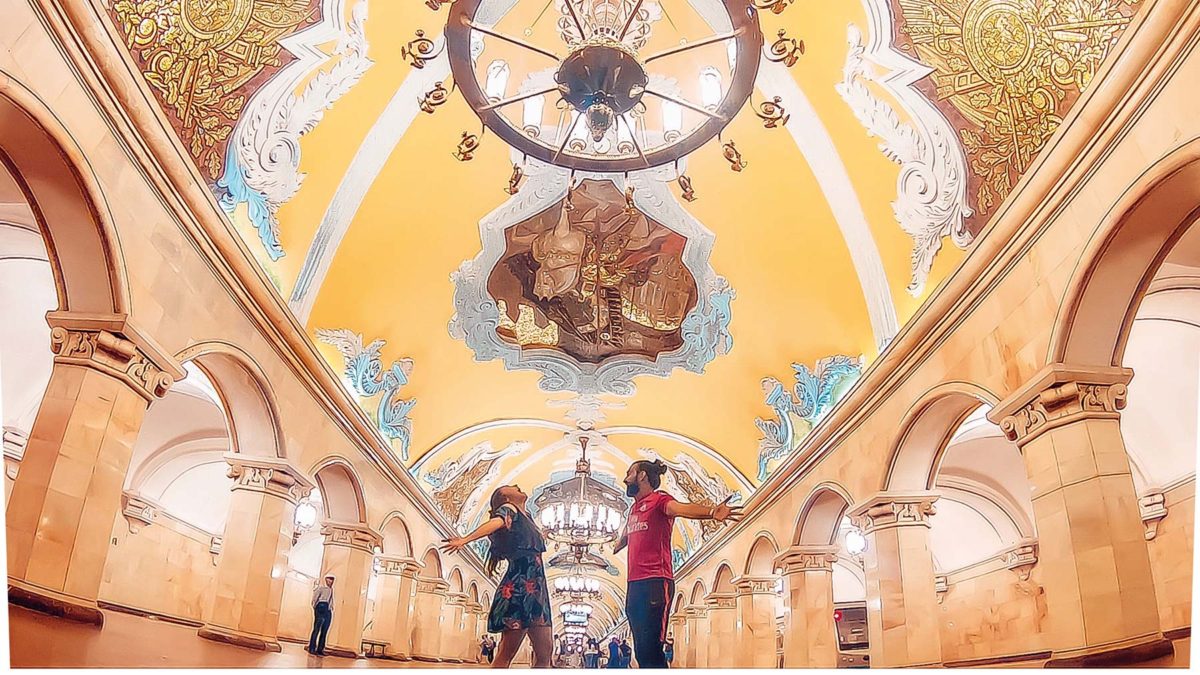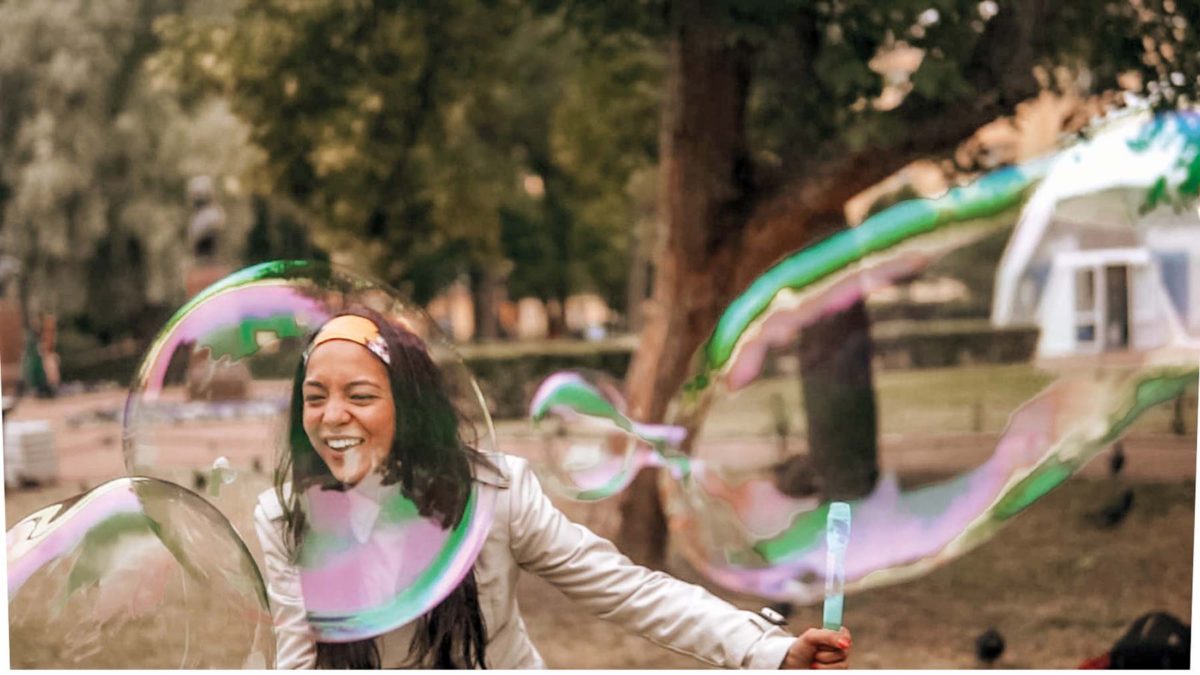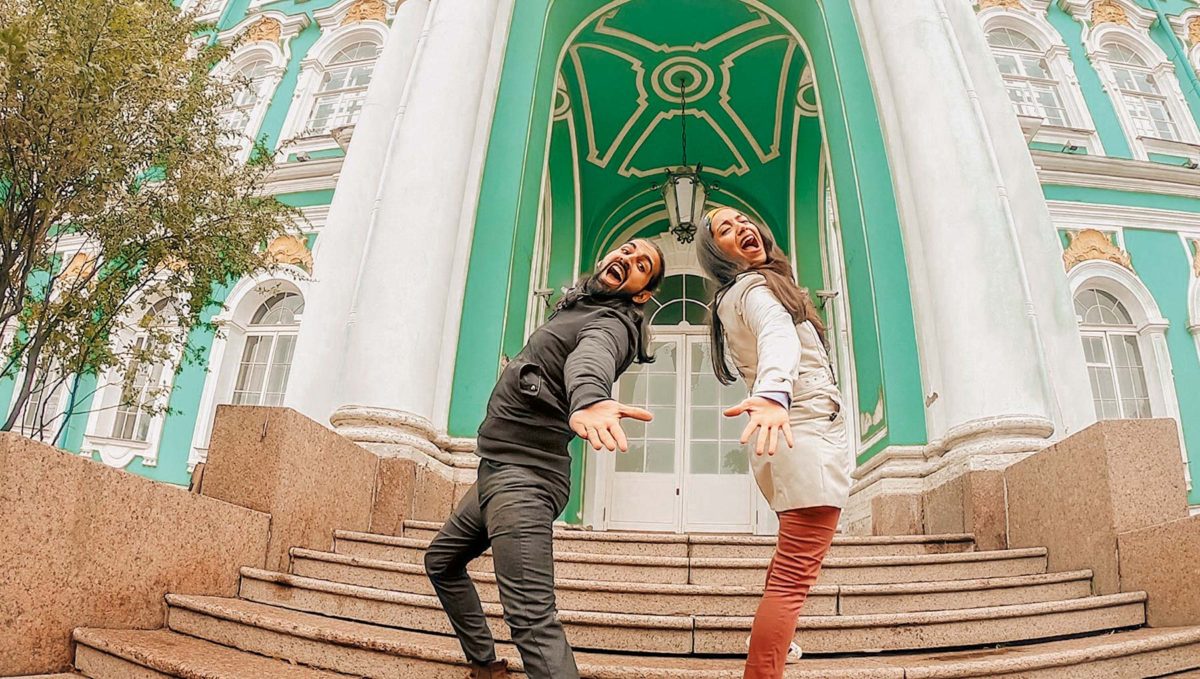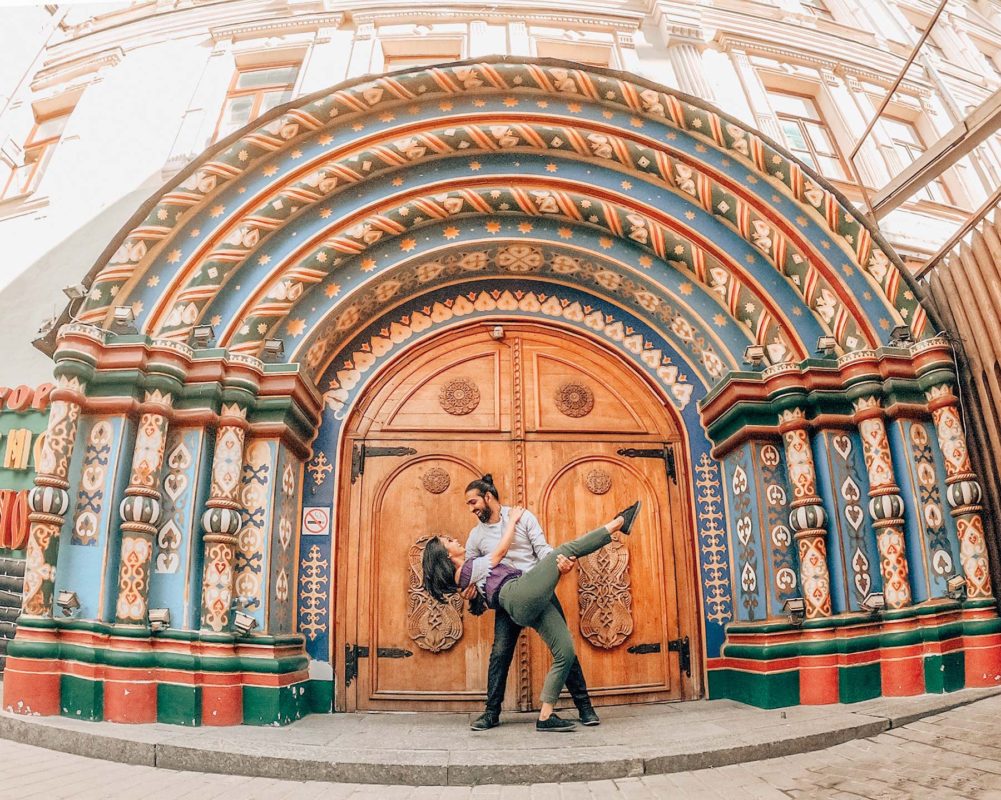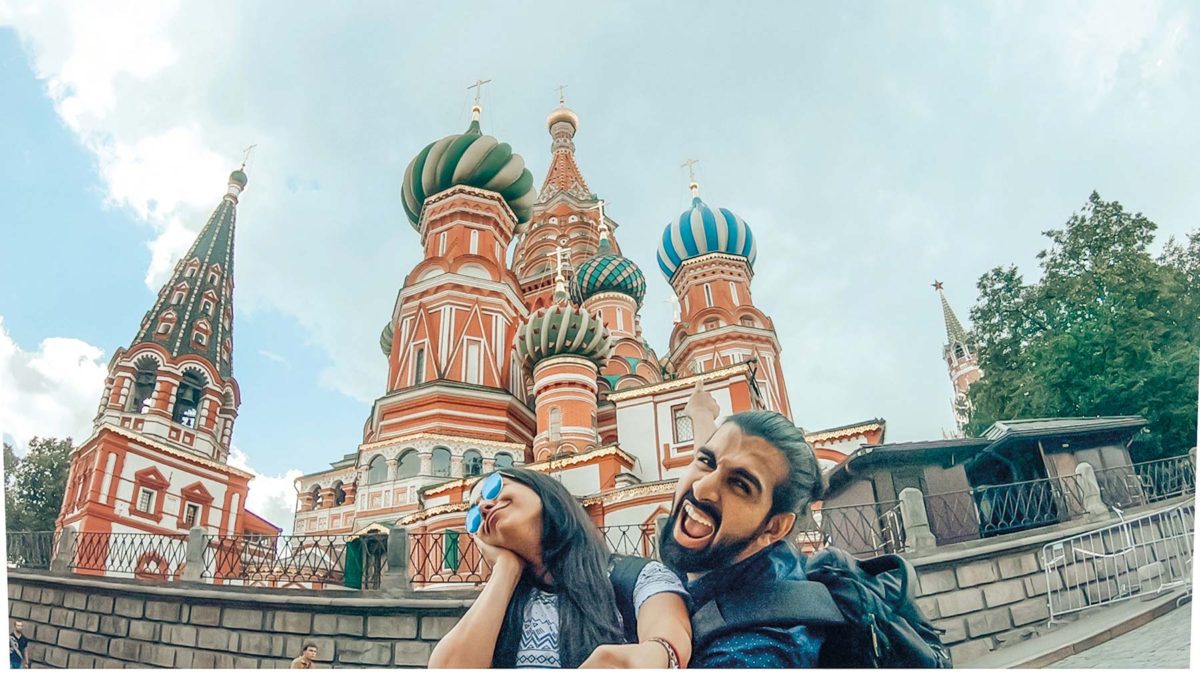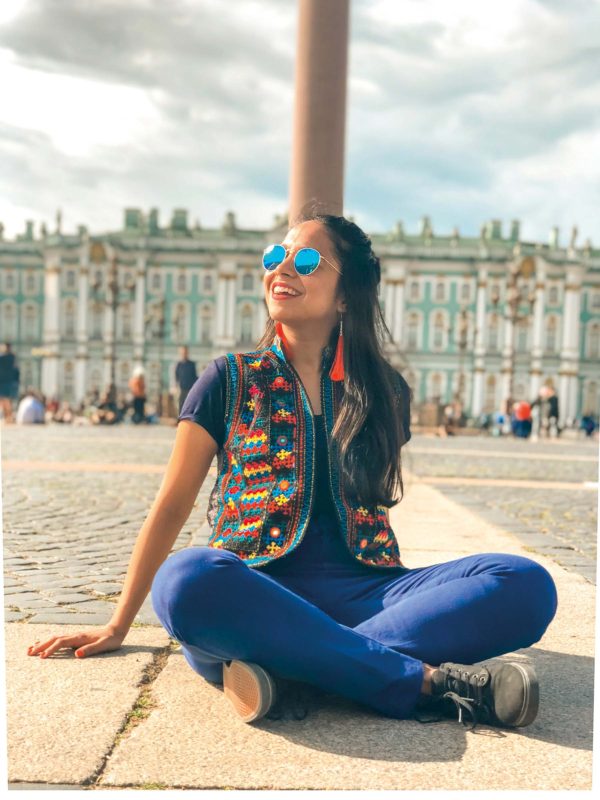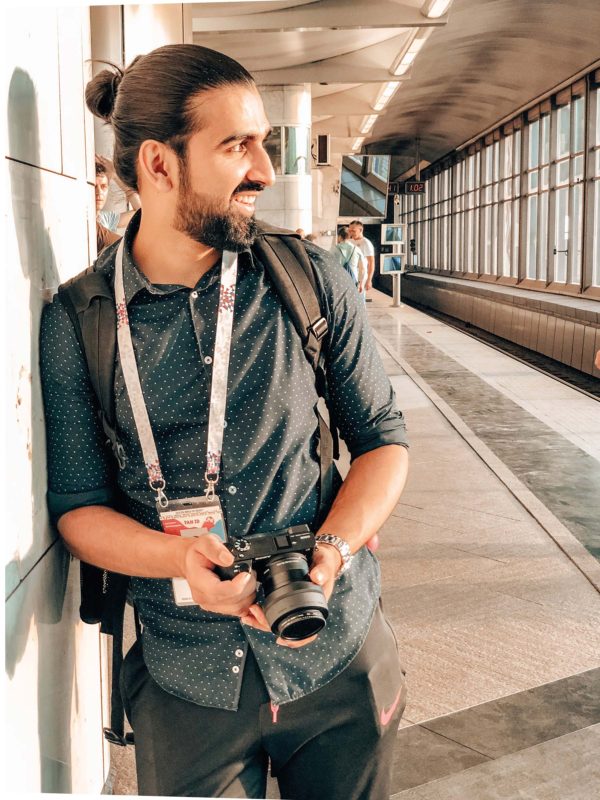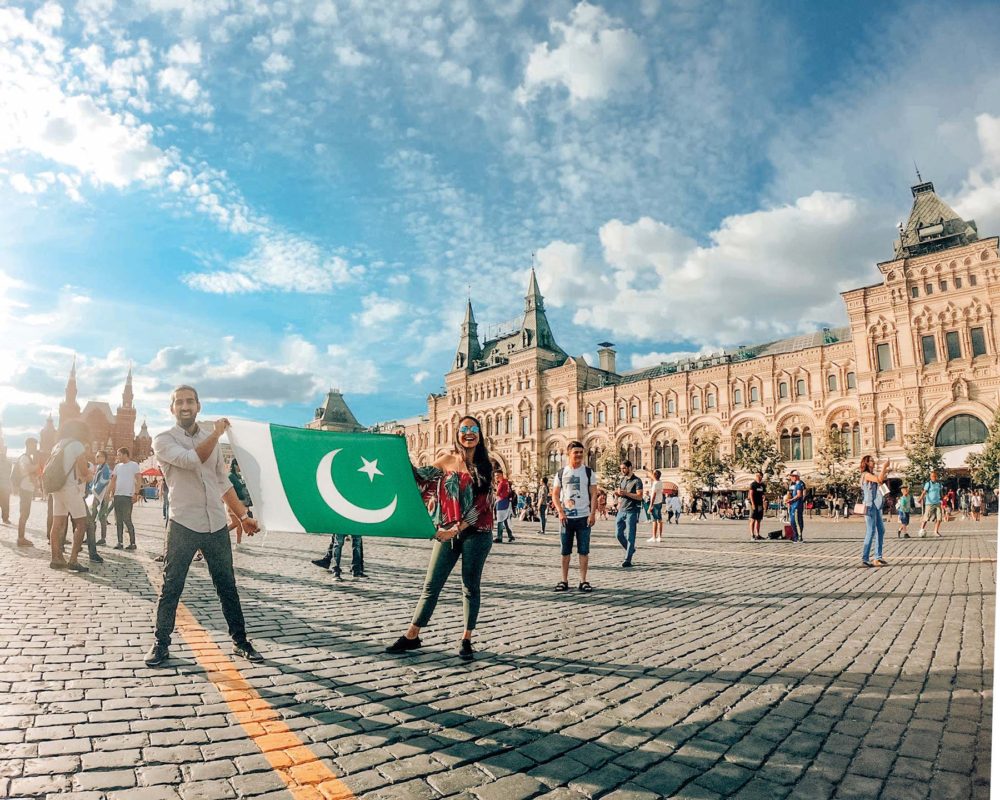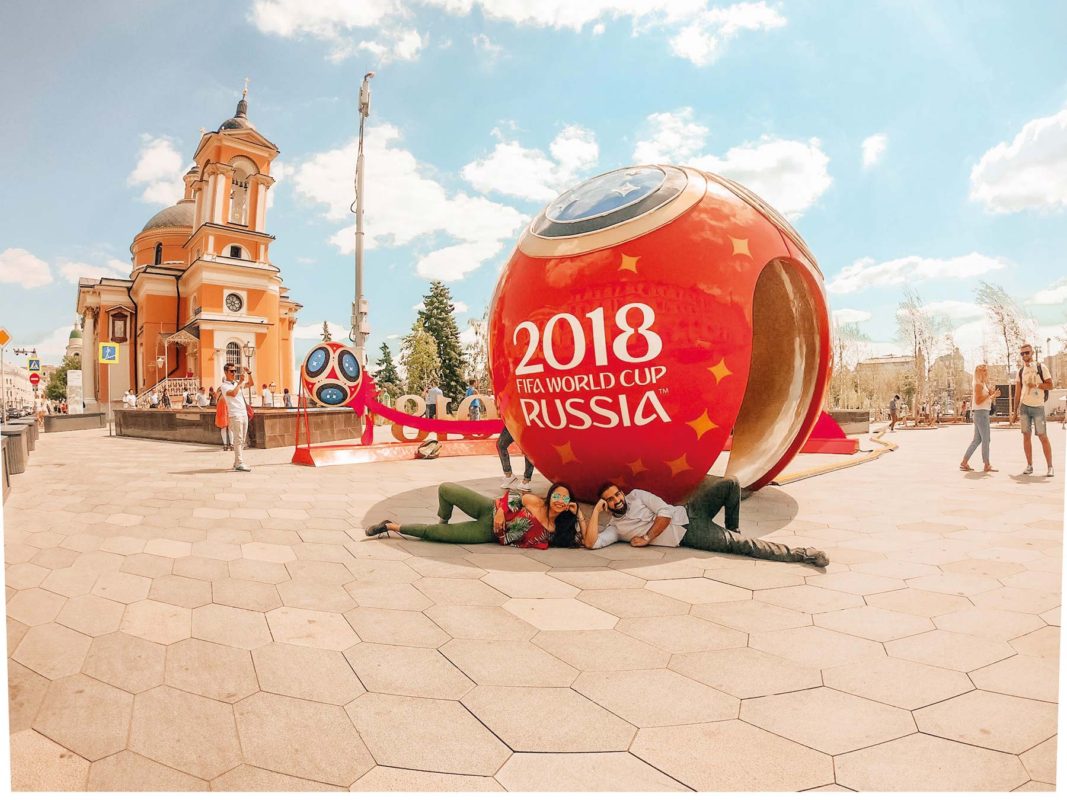 Meet Fahad
I was in America for the last 5 years – studying Marketing and working as an Area Sales Manager. My job led me to travel a lot. I was constantly on the road in a new city almost every other day, which inspired me to start documenting my experiences on a GoPro.
One day I decided I wanted to conquer my fear of heights. I jumped off a 70 ft cliff into a lake and 2 days later went for a 350 ft bungee jump. After that, I became obsessed with learning how to capture my adventures on camera. I spent hours every day learning how to edit and use a camera from lessons on YouTube. Everything I have learnt, from how to shoot to editing and colour grading our footage, has been self-taught.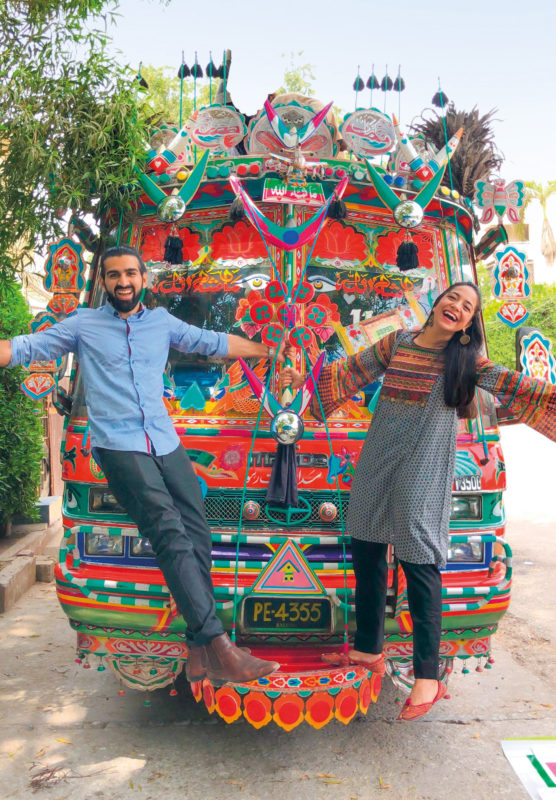 Meet Amtul
Having travelled to 23 countries, you can probably say I am a travel junkie. I get it from my dad. He used to travel a lot and always pushed me to go out and explore. It was 2012 when I took my first solo trip, to the USA, and that too, forced by my dad! I already had the travel bug in me, but after this the SOLO travel bug hit me hard! I went on to explore more places on my own – Baku, Turkey, Dubai, London and Bali being some of them.
I used to study at LUMS and that is where I got to explore Pakistan, especially the northern areas, and became hooked onto the whole idea of camping, hiking and road-tripping. My work also provided me the opportunity to travel solo and I went to places I wouldn't have ever gone on my own, like Multan, Muzaffarabad, Peshawar (my favourite experience), Sukkur, Khairpur, and other areas of interior Sindh and Punjab. Before I even knew what blogging was, I started writing about my travels and documenting my trips through pictures and articles.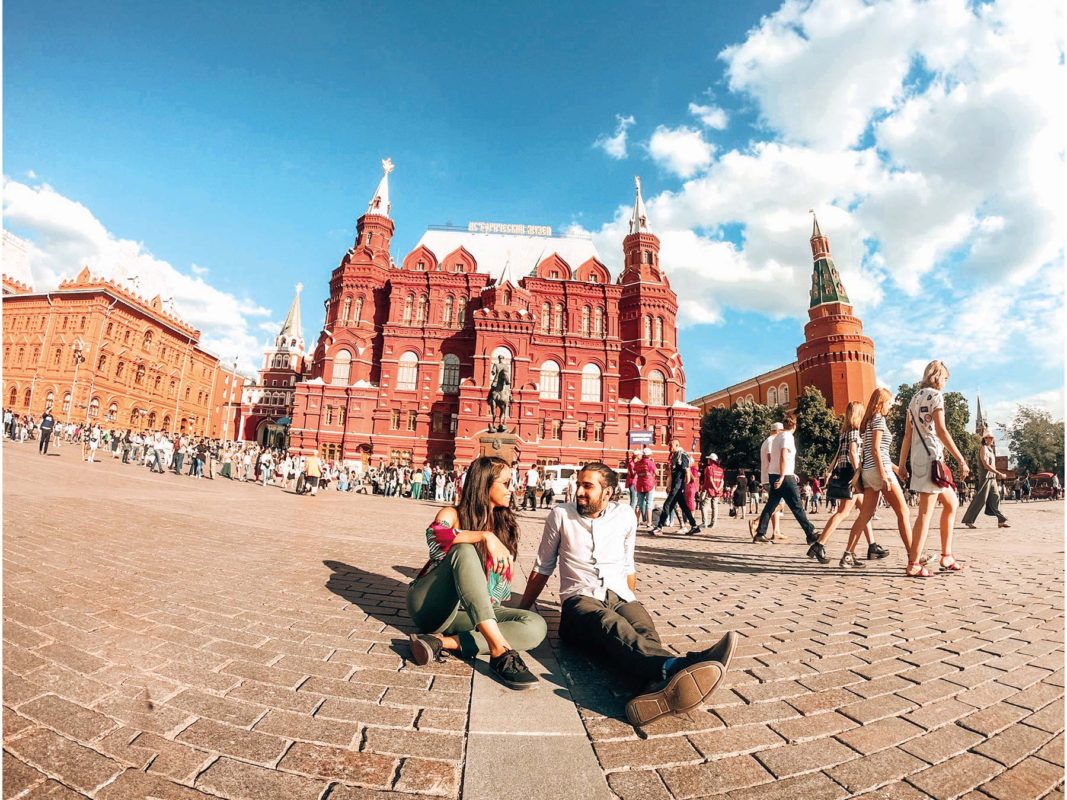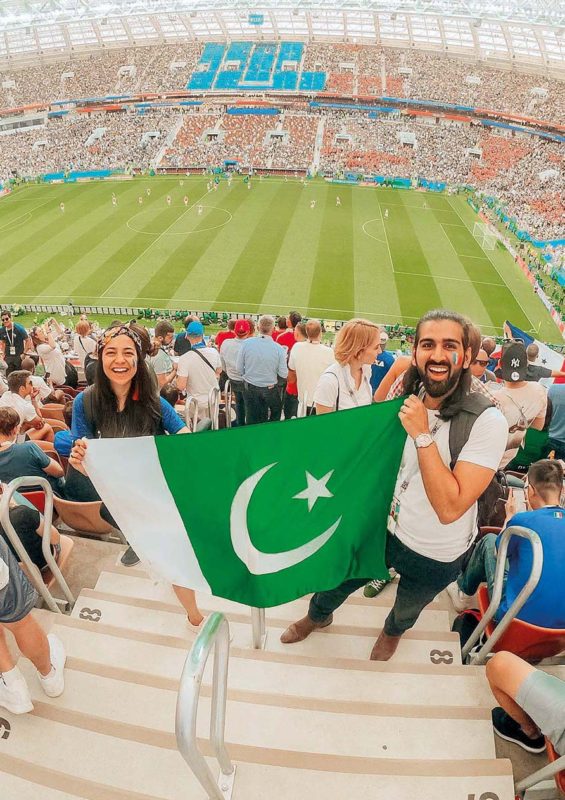 Wow! So what do you guys do professionally to sustain the frequent travels? And what are your hobbies?
Fahad: While travelling is great fun, it is something we have to be able to sustain financially. I work at a youth marketing company called Qube as a Content Strategy Manager.
Amtul: I worked at a non-for-profit organization called Aman Foundation for almost four years in addition to some stints in the field of theatre and performance arts. Ten months ago, I quit and decided to do something of my own! Currently, I am working in the social development sector specializing in the area of life skill trainings and personal development workshops for the youth and women. I am also extremely active in theatre and performance arts as I cross function as an actor-turned-director, producer, improviser, comedian, and an educator. I am a comedian and improviser at Pakistan's first and only all-girls comedy troupe called the Khawatoons. I am one of the lucky few who have actually managed to shape all my hobbies into a career. 
You guys work in two very different sectors. How did Patangeer "happen" so to speak?
Amtul: Patangeer came about when we realized our mutual love for travel. But it is not just the love of travel alone that gave us the push; it was also the fact that we both were documenting our travels. So we combined our skills and passions and formed Patangeer. For example, for me, coming from a social development and performance arts background, I always knew that eventually I would start something of my own which would involve what I do – a social cause which oddly enough, is also my impetus for being in front of an audience. Fahad, with his strong sales and marketing background, knew that he also had the entrepreneurial spirit in him.
Fahad: Both of us actually met in high school and were friends ever since. We both were travelling separately and blogging, v-logging and documenting our own single journeys. It was not until 2016, on one of Amtul's visits to USA, that we started dating! And not until the next year (2017) that we got engaged and finally took our first trip together. We did a three-week cross-country road trip in America all the way from the east coast to the west coast, camping along the way. We hit as many major national parks in America as we could and crossed more than 12 states, all the while documenting this gargantuan trip.
That is when the idea hit us – why not showcase our country in the same way? Pakistan is full of diverse and beautiful landscape. We decided to establish our own platform where we would exhibit our home country in the way we see and perceive it. So from then on, we started saving up for our equipment. Both of us worked multiple jobs to save enough to be able to buy all the shooting gear we needed to start Patangeer. Side by side, we also learnt how to shoot, edit, and colour grade and hence, after a year of preparation and planning, we were finally able to launch our project in 2018.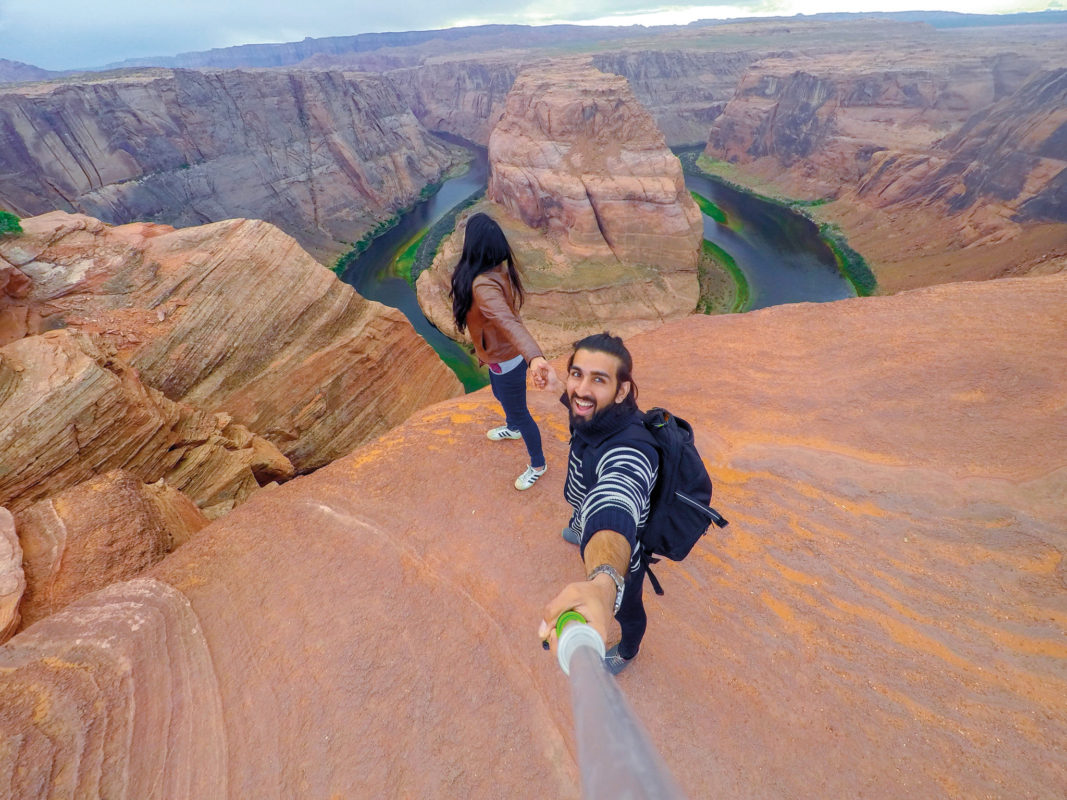 What does Patangeer do? And how?
The purpose of Patangeer is to bridge the gap between Pakistan and the rest of the world by creating a positive image of the country through our travel videos. We want the world to see the beauty of our largely unseen country, therefore we travel locally and produce good quality content in an attempt to boost tourism. We want to galvanize a constructive movement for Pakistani tourism because we truly feel patriotic about our country's natural heritage.
At the same time, we also see ourselves as the ambassadors of Pakistan. Therefore, we also travel globally carrying our national identity as proof as we move, so that the world can see that we embrace different cultures openheartedly!
Our platform of choice for our photo and video documentation is social media, because we want our content to inspire the millennials. The millennials, as a generation, consume more social media than traditional electronic media. It is here that content has the potential to become viral, reach maximum audience, start conversations and basically build a community.
All in all, the idea is a Pakistani travel couple making the coolest travel videos. And here, we want to remind people that this story isn't about us but is about showcasing Pakistan.
Talking about showcasing Pakistan, your video on Hunza was great fun to watch. Tell us about it.
Our inspiration for the Hunza video was a culmination of 2 years of sheer determination. Those 3 minutes have a lot of hard work and dedication packed behind them. Leading up to this project we have been working two jobs each and saving up money to buy our gear and improving our editing just so that we would be ready when we got to capture Pakistan's vast mountain ranges, jaw dropping sceneries and diverse culture. 
We also saw Patangeer videos documenting travel in the United States. How did that happen?
Amtul: Actually that is how it all started. We started documenting our very first travel adventure together from Colorado, the Rocky Mountain state. It was Fahad's dream as a child to just sit in a car and drive across a country and camp in national parks. So when he was graduating he told me, "the moment I do the walk, I will jump in the car and we will make this trip happen." It was basically his goodbye to the USA for the amazing five years it had given him. And that is exactly what we did!
Fahad: Amtul had been road-tripping and camping across the northern areas of Pakistan during her four years at LUMS, so she was always ready for adventures. For the trip, she flew to Chicago and we started our journey from there, driving across 11 states and camping in 7 national parks all the way to San Diego.
So why the name Patangeer? What does it mean?
"Patangeer" is a word we coined together one fine day while sitting on the road-side, reflecting and sipping on chai [tea]. It means wandering kites. And just like a kite flows in the direction of the wind, Patangeer was formed to represent our spirit of adventure, our love of travel and most importantly interacting and learning from new cultures.
Apart from being representative of the Pakistani culture and language, patangs [kites] also symbolize freedom and liberty. They are colourful, they fly high and have no limit as to how far they can go. We hope to emulate this spirit by travelling far and wide. There are many many miles to go, and that's the promise we must keep.