When artist and curator Laila Odho Premjee teamed up with Fiza Amjad Khan, a former equity sales trader with a successful career in the finance industry, the online furniture marketplace SoUnique was born. Named because the concept is completely novel in Pakistan, SoUnique connects buyers and sellers looking to part with or acquire pre-loved, unique furniture and décor items. Meet the partners as they discuss the idea behind the business and explain how it works, while providing some valuable advice on sprucing up one's home.
Tell us about SoUnique and the idea behind it.
The platform www.sounique.pk is a web-based marketplace that helps people who are looking to part with their gently used furniture and home décor pieces to sell online from the comfort of their homes and with complete anonymity. At the same time, it helps people who are in the market to buy some unique pieces coming out of other people's homes. We have now expanded our marketplace to include brand new products from home-based designers and vendors as well.
The idea of an online marketplace, while new in Pakistan, has a huge market abroad and takes its origin from flea markets all over the world that essentially sell used goods of all kinds.
Trying to sell our used but expensive furniture through the usual second-hand shops in Karachi was a disappointing experience at best. We got pittance out of it and at the same time we didn't want strangers walking through our house, it didn't feel very secure. This triggered the idea of this online service.
How exactly does the process of using the platform work from start to finish – from order to delivery?
Type www.sounique.pk, our homepage will open up with 'buy' and 'sell' icons right at the top. If you are a seller, click on 'sell', register yourself with your name, email address and phone number. A sell form opens up, fill it with the details required along with 4 pictures of the item you want to sell and publish it. Wait till we approve according to our guidelines and then your product is ready for sale on our website.
Or simply send us WhatsApp messages on our number 0305-2223900 with pictures of what you want to sell. Once it sells, we pick up the product and deliver it to the buyer, paying you after delivery in 3-5 business days.
If you are a buyer looking for a unique item at a lower price than the current market rate, go ahead press on the 'buy' icon and just add whatever you like in your cart. Place your order and wait for us to confirm availability and deliver it to your address.
Do you feel there is now an increasing acceptance in Pakistan to buying pre-loved/vintage as opposed to a decade ago?
Market for quality products that are gently used at a bargain price has always existed. However, the avenues to go about it have never been that accessible. It's not easy to trek through old markets of Karachi trying to find a vintage piece on any given day. Not everyone can do it. Also, people are not entirely comfortable walking into strangers' houses for a used piece to purchase. This is the market we tapped into. That being said, yes to an extent it is now more acceptable to buy used or vintage.
What are some of the bestselling/most popular items on the website?
Hands down sofas and tables, but any type of sofa sells quickly.
Does the marketplace cater to customers nationwide or is it Karachi-specific?
SoUnique is currently operational in Karachi. All our sellers are within Karachi but our buyers are nationwide. Hence we deliver to almost all the cities our logistics partners can reach. We are working towards opening up for sellers in Lahore and Islamabad very soon and are quite excited about adding those markets as well.
When it comes to decorating one's home, what should be the top 3 criteria?
Buy quality products, Buy timeless pieces, Mix up new with old.
How would you describe your home? What is your favourite part of your house, and what are some of your favourite items in it?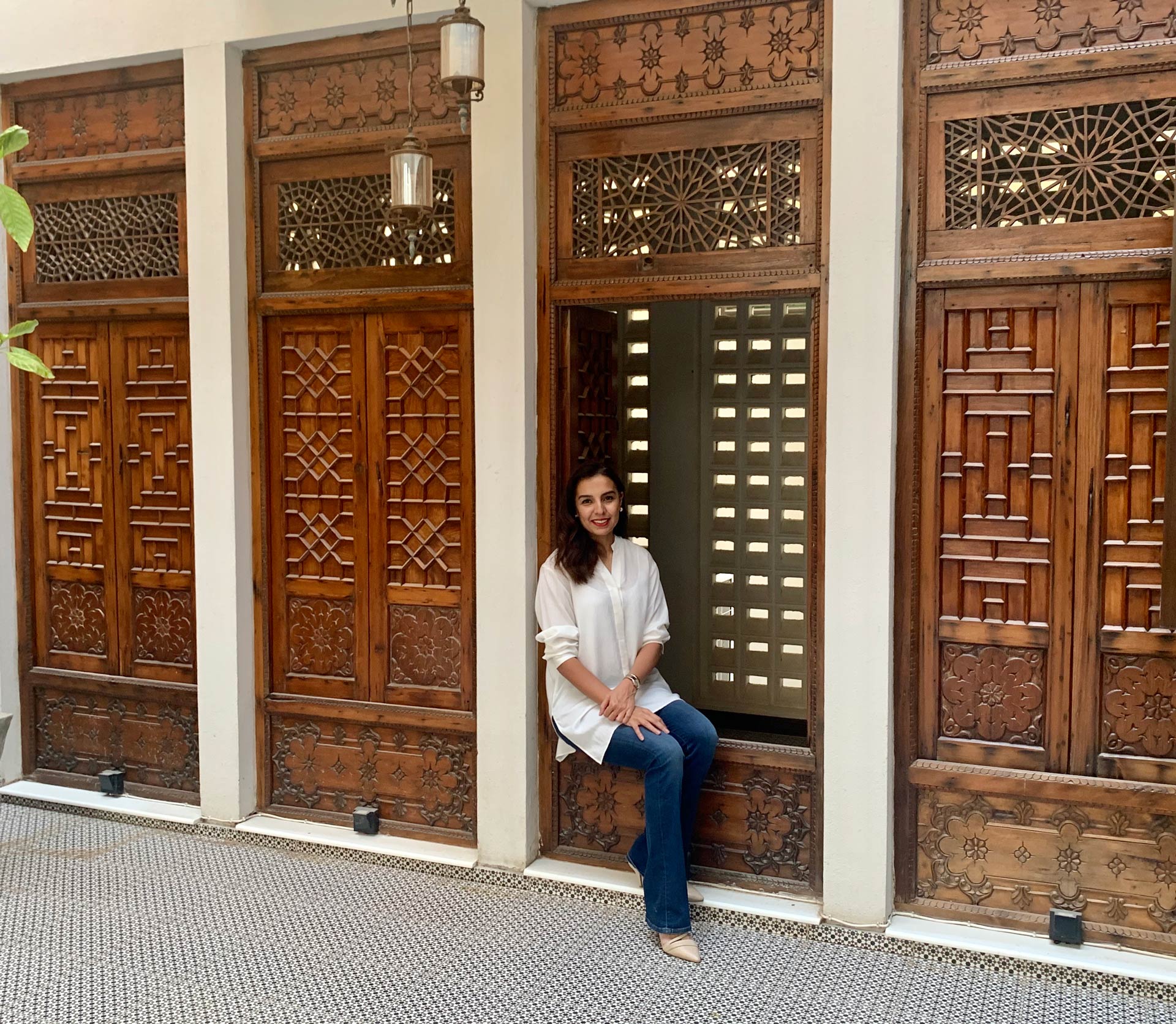 Fiza: My home is a modern living space from the outside with a lot of vintage thrown in. Flooring is patterned old haveli tiles, full of old doors and jharokas that I bought and repaired. I love a splash of colour in each room and detest beige. My favourite part is the courtyard we have, around which the house has been built so you step outside while still remaining in the house. It reminds me of the havelis of yore. Over the years I have collected paintings and I keep moving them around so that I don't ever get bored of those and when I do, I simply sell them and buy something else in its place.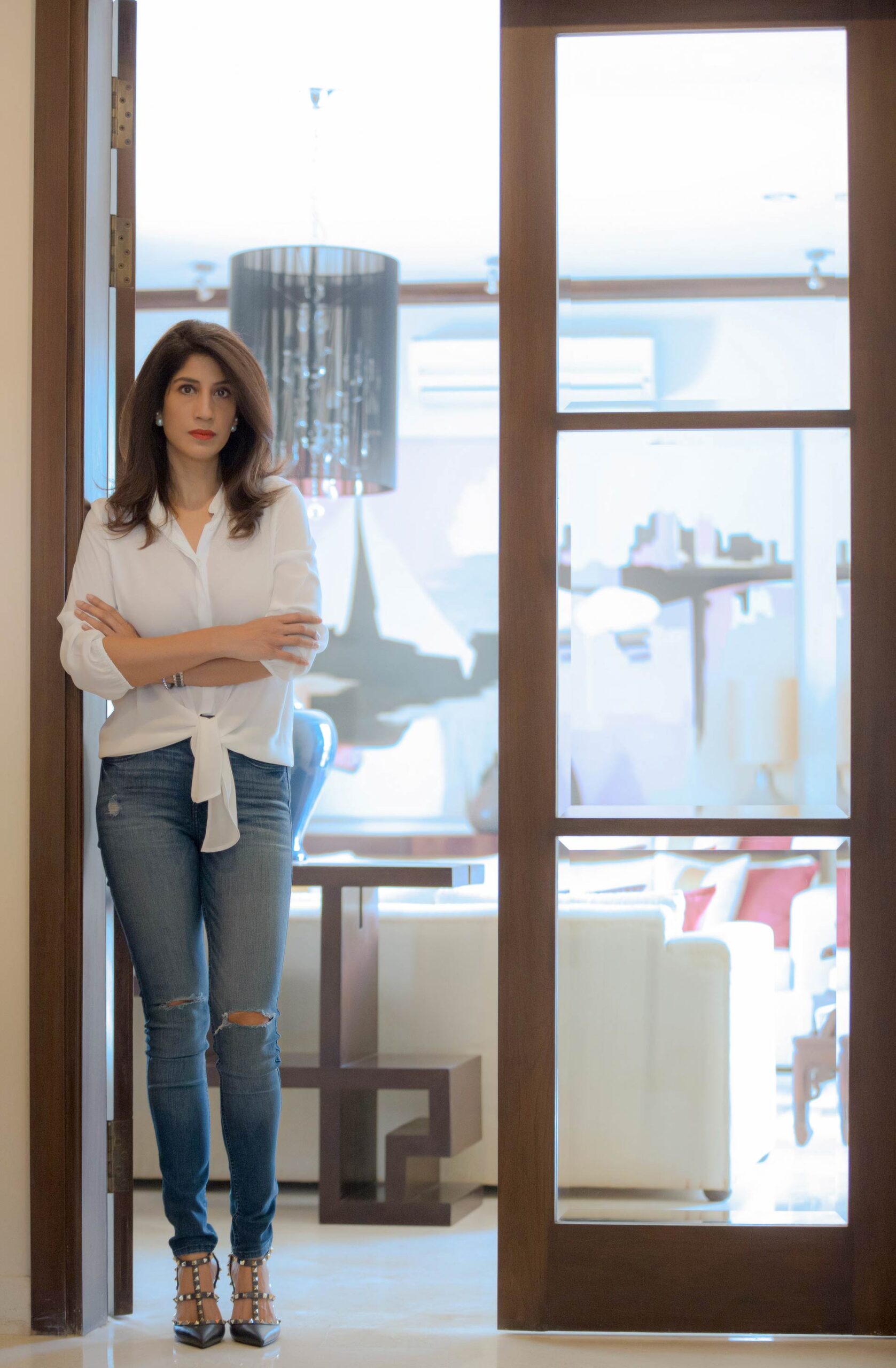 Laila: I have always believed in 'less is more' when it comes to my home or personal style. I wanted my home to be bright and minimalistic with lots of big windows bringing the outdoors in. All our furniture is mostly straight line in neutral monochromatic shades with the odd antique or vintage piece to give character to the room. I collect contemporary art which is my most favourite and prized possession, it also adds a modern feel to the interiors of our home. I don't really have a favourite part of my house every room is inviting and comfy so it's a bit difficult for me to choose one. I feel you should have a home, which is pleasing to your taste yet user friendly for all the family members.