Fizza Aslam and husband Taimoor Saigol recently embarked on the journey of a lifetime – they got married and headed off to Africa for some post-wedding R&R. Here they talk about their exciting adventure, getting close to nature, the rim of the dormant crater where they stayed and most importantly, how to get there to experience it all.
Tell us about your holiday; where all did you go in Africa?
We visited quite a few places during our trip in Tanzania, namely Arusha, Mto wa Mbu Village, Lake Manyara, Ngorongoro National Park, Serengeti National Park and then Stone Town in Zanzibar.
Africa is famous for its safaris and its uniquely beautiful wildlife. What are some of the animals you saw?
We were lucky enough to come across a large variety of wildlife. The list is endless so here goes: Ground hornbill, trumpet hornbill, blue monkey, cape buffalo, impala, zebra, wildebeest, elephants, baboons, giraffe, wild ostrich, kopi (large gazelle), Thomson gazelle, Grant's gazelle, lion (singular and with family), hippopotamus, leopard, herno, bustard, monitor lizard, dik-dik, African elephant, secretary bird, crown crane, wild hog, mongoose, field mice, guinea foul, Egyptian geese, vultures and cheetah. That place is teeming with this amazing variety of animals.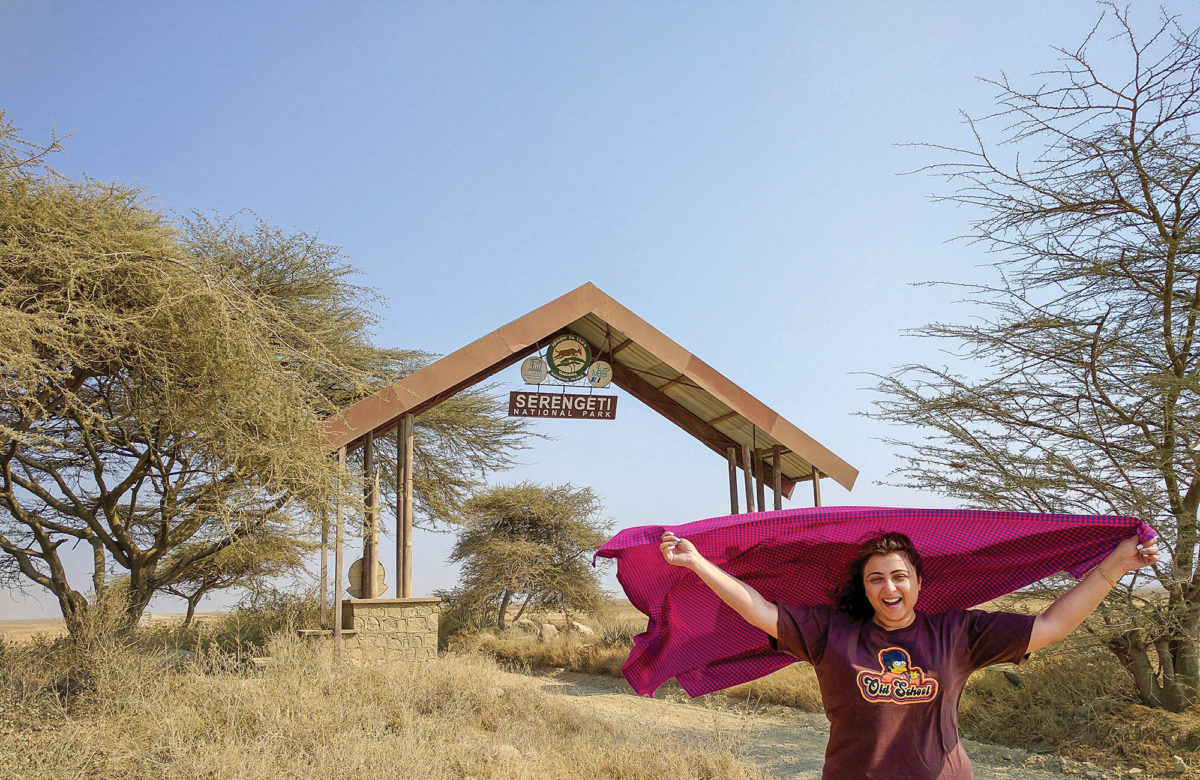 What were your personal impressions and how has this trip impacted you?
What did you bring back with you in terms of lessons learnt and memories created? To put it in simple words, I would say the trip was life changing! Taimoor and I have always had tremendous respect for animals – we love nature documentaries and wildlife movies, so to be able to see these lovely creatures in their natural habitat with our own eyes instead of looking at them through the camera lens was overwhelming, to say the least. The national parks are a quiet place, most serene, and guarded by strict laws. One feels almost invisible while watching the giraffes eat from the treetops or the lions yawn and settle in for a nap. The animals are also secure in the knowledge that humans are harmless and would not bother them (it is illegal to hunt, harass or bother the animals in any way which includes loud noise) and hence, ignore traffic and people. It really is a profound experience which could, mind you, get a little real at times – at one point, we had this large African lioness walk by our car less than three feet away and let out a little roar; it promptly caused us to jump back in our seats but whoosh! What a rush! It was truly remarkable. I mean, imagine being so close to a member of the leonine family.
You mentioned camping around the rim of a dormant crater. Sounds fascinating. Tell us more about it.
Well, let me begin by saying that the crater is packed with wildlife! It is surrounded on all sides with lush greenery and at the centre, there are all these amazing creatures; from zebras to lions and giraffes wandering. It is a natural wonder as one cannot comprehend the size of it until you are there. A massive rim at the top marks the start of the journey. The jeeps then descend straight into the crater and one reaches the bottom about 15 minutes later. Then as you look around you notice you are surrounded on all sides by mountains – it is a surreal experience, like being at the bottom of the world's largest soup bowl with lions and hyenas, hunting gazelle and impala!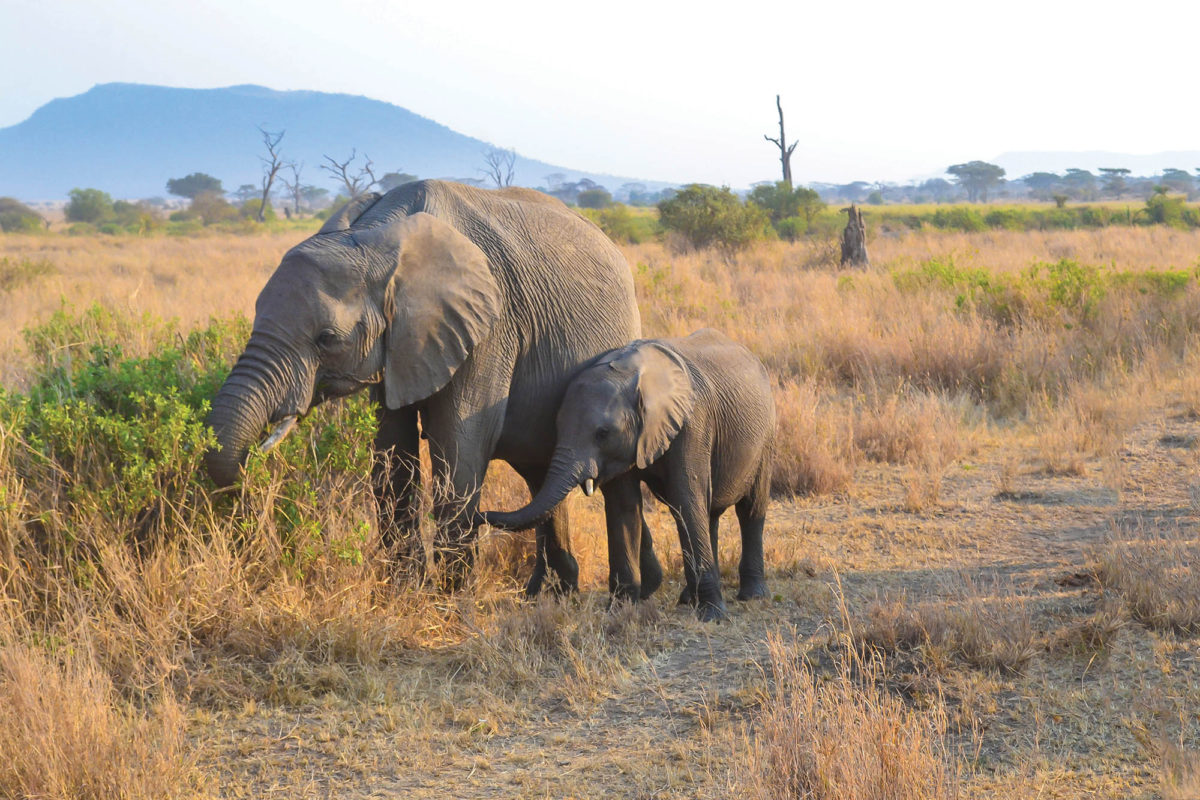 By sunset all visitors are told to leave the crater since it is neither advised nor allowed to camp inside. The drive back up to the rim is another twenty minutes where upon reaching, one finds camping sites set up by the different tour companies around different locations. We stayed at a more popular one that is used by many tour companies. This was great because aside from tenting, they also had other basic amenities such as proper toilets, dining area and a kitchen set up permanently. Each company has a chef so while the chefs prepare dinner, all visitors from that day get together in the dining halls, share stories and laugh. It makes for a great evening as one meets new people and gets to relax after a long day of game driving.
A side note for those who don't fancy camping out, there are lodges available nearby but they are on the higher end of the price range and do not yield the same authentic rustic experience. A quick internet search will suggest names of the more luxurious places (some of which are up to USD 3,500 a night!)
How would you describe the local hospitality, culture and food?
The local people are very nice! Most know English and are keen to help. In mainland Tanzania, the locals are mostly Christian. However, in Zanzibar, 90% are Muslim. We found them to be very hospitable, very friendly with a happy-go-lucky instinct. The country is a safe place to visit due to army presence in and around the cities. Tourism is one of their main industries that drives the GDP; therefore it is no surprise that military presence ensures safety in the area. Regarding food, we would say it is largely influenced by Indian and Arab cuisine so we came across a lot of curry and rice pilau; but the best thing is that seafood is plentiful and easy on the pocket too. Being seafood connoisseurs, it was an absolute treat for us. While in Zanzibar, we had a seafood buffet that featured lobsters, shrimp, prawn, and all kinds of fish fillets and curries. The total for both of us was only Rs. 7,000; isn't that great?!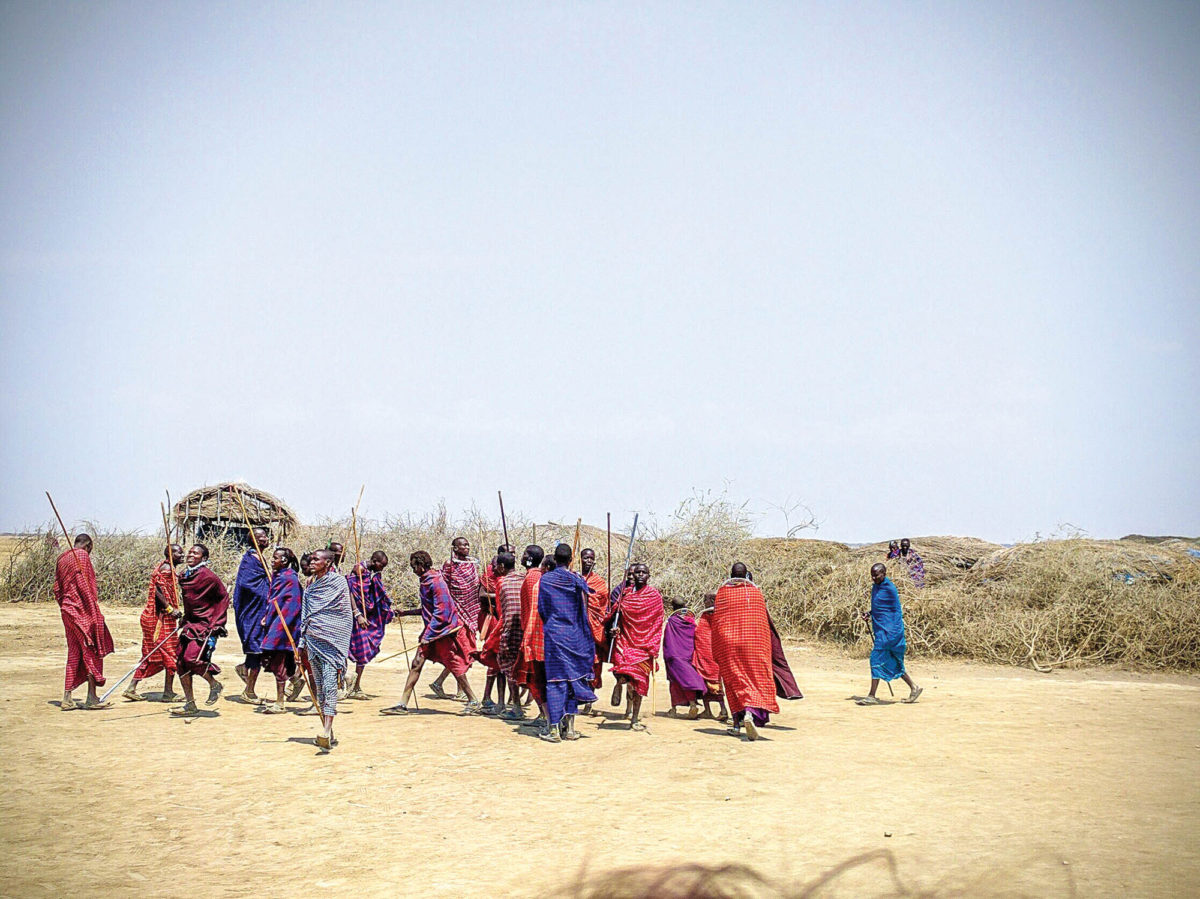 Wow! How much did this African adventure cost in terms of airfare and stay?
We would say, it is not as expensive as it may sound. The airfare for Lahore-Dubai-Tanzania-Zanzibar- Dubai-Lahore was roughly Rs. 75,000 per person on Emirates Airlines.
The stay is also surprisingly economical as a decent 3-star accommodation is about USD 100 a night. A top-notch five star facility would cost roughly USD 300-350 a night. It all depends on the kind of experience you want to have. Personally, we were very happy with our accommodations throughout the trip and the most we paid was USD 180 per night in Zanzibar, that's all.
What are the best places to stay at?
While in Zanzibar, we would definitely recommend staying in Stone Town for a few days. It's a small town but there is plenty to see between rooftop restaurants, island cruises, Sunday markets and nightlife. The next few days could be spent at the north of the island at Nungwi Beach. It is known to be their most charming beach with memorable sunrise and sunset vistas. Having said that, there are many different resorts and hotels so again, it all really depends on the budget and preference. We stayed at the Amani bungalows which were great at about USD 120-140 a night.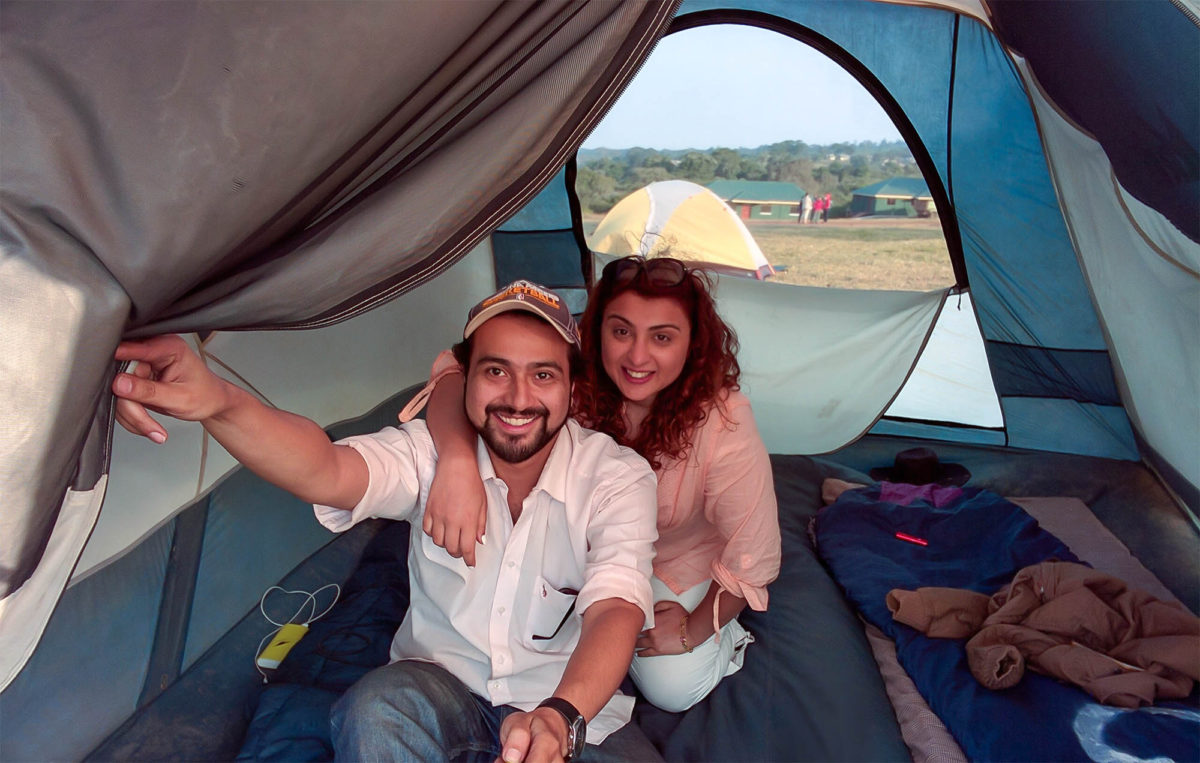 How many days should one plan for if one has to do this well?
If you decide to just go for a safari, four nights and five days should be enough. Lake Manyara, the crater and Serengeti are all doable in 5 days. We missed Tarangire National Park and spent more days in Serengeti instead. So yes, you could add a day or two in for that too.
Any tips for those travelling to Africa?
Tanzania is a developing country where most people depend on the tourism industry for their livelihood. Hence, it is little surprise that they try and over charge for EVERYTHING! From room rates to taxi fares; there's always plenty of room for bargain. We would say the rule of thumb is that you pay half for the first price they quote (although you could bargain even more).