Acclaimed photographer Mobeen Ansari explores the scenic Kumrat Valley in Pakistan's Khyber Pakhtunkhwa and shares his tips on how to capture the beauty of the area, known for its dense forests and azure lakes, like a pro.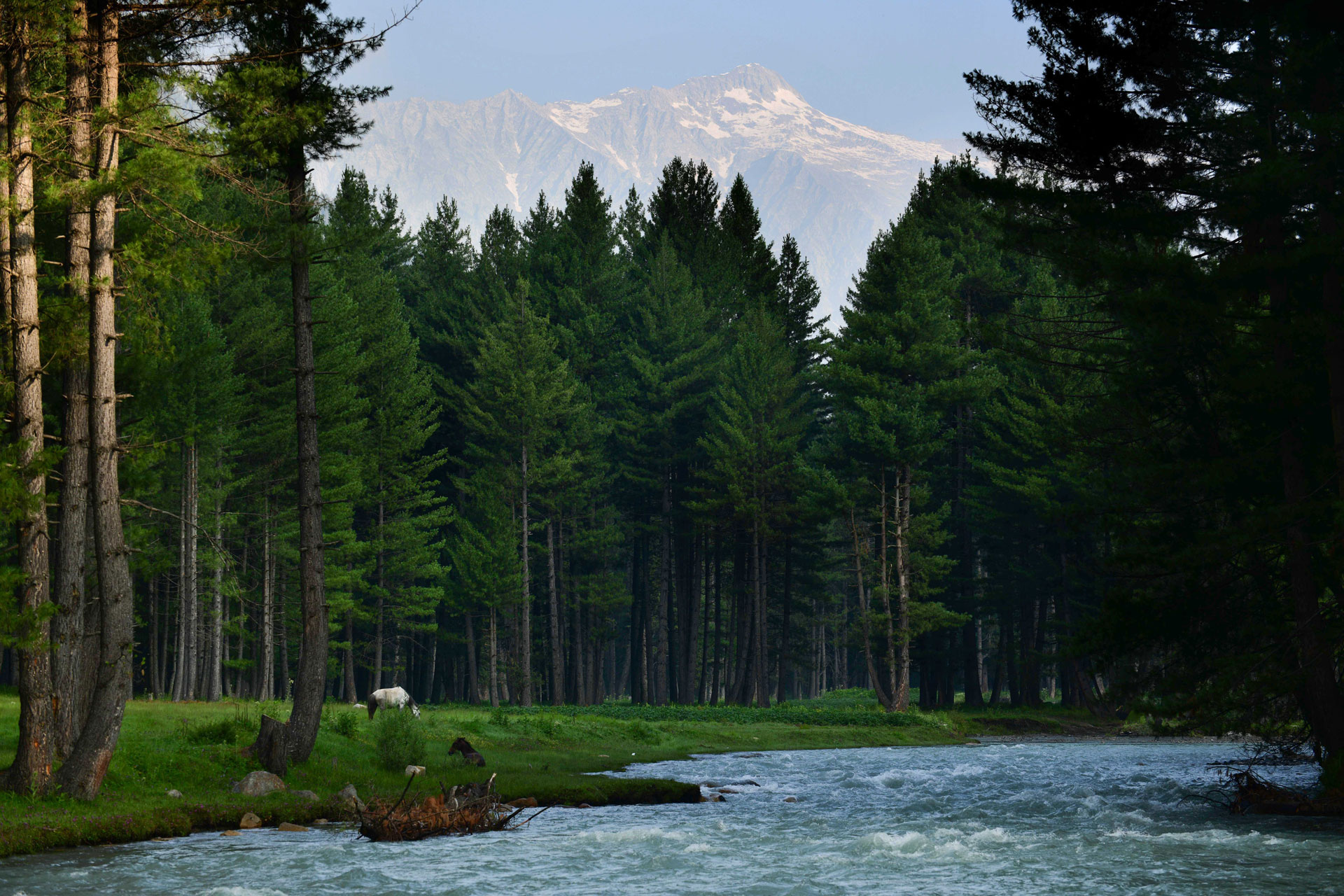 As someone who has travelled across Pakistan, and seen the beautiful north extensively, what in your opinion sets Kumrat apart from other destinations? 
The beauty of Pakistan is that every location in here looks so different from the other, including Kumrat. Kumrat bears both similarities and differences to some locations up North. While one would draw comparisons to Swat Valley, I think what sets it apart is its heavy forestry and architecture (of mosques). Another factor is that the valley is still new as it was opened to the public only in the last 3 years, so there are fewer structures. Another unique factor for me is that in Kumrat, forests, rivers, waterfalls, streams and fields all are close together, instead of being spaced out. 
This your second trip to Kumrat; how do you feel the area has developed over time?
There have been a few changes in the span of the two years between my visits –both good and bad. On the one hand, due to an influx of tourists, there are more hotels and facilities and the tourism department is handling tours in a very effective manner. Unfortunately, there is rampant cutting down of trees and deforestation. While it is great that more hotels, huts and camps are being set up, a few are constructed in the most scenic spots and ruin the natural beauty of the place. 
Photography equipment is heavy; when you need to travel light, what are the must-have items that you just can't do without?
Over time, I have learned to minimize the stuff I carry with me. I used to travel or walk to every place with a full bag and all 5 lenses. Now I just go around with a camera and two lenses which are the best for shooting landscapes (or portraits) and leave the bag where I can. It allows for easier travelling and more observation. So I would definitely go with these bare essentials as well as a lens cleaner, and a jacket and a set of clothes. It varies heavily if you're going on a trek.
What are your top tips for amateur photographers who want to capture the essence of an outdoor location such as Kumrat?
A place like Kumrat has a large canvas and colour palette to play with. I would advise photographers to make use of morning and evening as light during these timings is very beautiful. One thing I love about Kumrat is that you get mist very often, and it appears throughout the day during the monsoon season. What I also love is the many different flowers that you see as you travel across the valley. 
Recommend your top spot in the valley for those looking to take that perfect Instagram photo.
I usually pick random spots on river banks and fields that come after the checkpost as there fewer hotels and camp sites around that spot. Sometimes I go into heart of the forest on both main Kumrat and across the river.  I also recommend the Lalgah waterfall up close, and although I haven't been to the lakes there, I recommend checking out Jahaz Banda. 
Another favourite spot to photograph is an old mosque in Thal village, which comes before the valley itself. It is hard to miss and it is a truly stunning piece of architecture and artisanship.
What travel essentials should one pack?
One should have warm wear, mosquito repellent (as most hotels are around water) and snacks. Snacks are especially important as roads in Kumrat are very rough and equivalent to off-roading hence road travel takes time. In these circumstances I recommend snack bars.  I have seen some people take their own barbecue stuff, including coal and meat. 
Does one require a local guide to see Kumrat and its nearby sights or can it be explored on its own?
One can easily explore Kumrat and its surroundings on their own. Locals and hotel owners around the valley are also very helpful in providing guidance. 
In my case, on both trips I was hosted by Majid Khan, a local tour guide who is a wonderful friend and who has been very helpful in advising photography spots and timings for visit.