Karimabad is the capital of Hunza Valley. The Hunza River flows near it while the mighty Rakaposhi and Hindu Kush mountains form its magnificent backdrop. This small town has a rich culture and vast history. It lies at an altitude of 8,200 feet above sea level and is undoubtedly one of the most scenic places in Pakistan. 
How to get there:
Karimabad is located to the west of Hunza River at a distance of 600km from Islamabad. It takes roughly 12 hours by road so travellers prefer to break their journey at Chilas or Gilgit.
Where to stay:
Set on 2 hectares of lush gardens, the Hunza Serena Inn is a serene place with dramatic views of Mount Rakaposhi. It is 3km from the Karakoram Highway and a 14-minute walk from the 700-year-old Baltit Fort.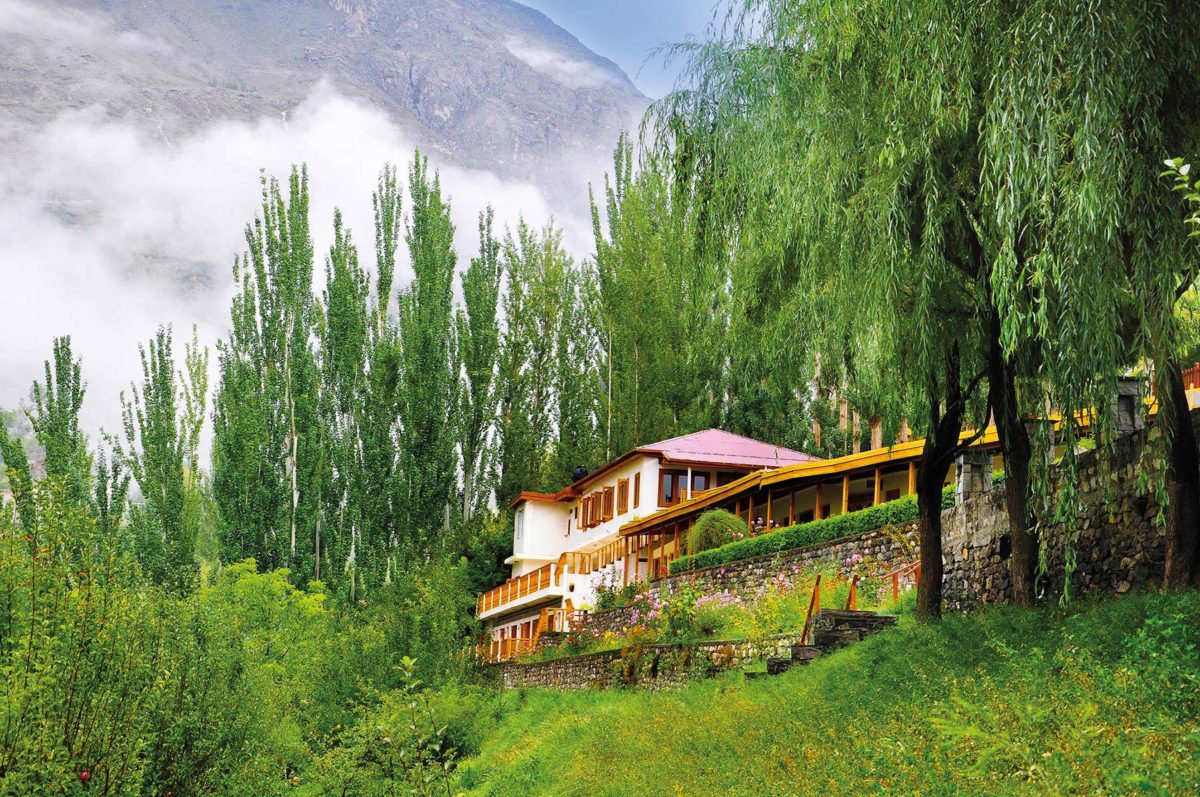 What to do:
The magical town of Karimabad has a lot to offer. Indulge in the rich culture of Gilgit-Baltistan by visiting the Baltit and Altit Forts. A tour guide is recommended. If you're the outdoorsy sort, boating at Attabad Lake is a must-do. Café de Hunza offers the most delicious walnut cakes as well as other local delicacies such as chaap shuro and apricots. For a breathtaking view of the surrounding mountains, visit Eagles Nest at sunset or sunrise. If you are in Hunza for an extended stay, plan day trips to Khunjerab and Passu.