"Normal" diving in Pakistan is "difficult" diving anywhere else in the world. But the effort is worth it, given the presence of beautiful reefs that are bursting with aquatic life. Before you set off on your underwater adventure, read Madeeha Syed's step-by-step guide on everything you need to know about scuba diving in Pakistan.
Calm seas. Those are the conditions we wait for, for almost half a year. They always come with winter, with the departure of the monsoon winds. That's just as well, since in the summer many species of underwater wildlife come to Pakistan's coast to breed and any influx of humans would interfere with that process. While people commonly head to the mountains in the summer, in the winter it's time to head South to the sea. Scuba diving season starts in Pakistan around the end of September and ends in April.
Scuba diving in Pakistan – both recreational and commercial – has been around since the 1970-80s but only recently has it experienced a massive surge in popularity. Interested in becoming a scuba diver? Here is what you need to know:
There are currently only two certified scuba diving clubs in Pakistan with certified instructors. I'm emphasizing the word "certified" because it's very important. There are a lot of adventure companies offering diving trips to tourists, but they are not certified to teach, and whether they are certified to lead needs to be checked as well. That's because scuba diving, as fun as it is, is an activity that can kill you. You are several meters underwater in a high-pressure environment – you want to go there with people that know what they're doing.
As a new scuba diver, you may either be interested in doing a "discovery dive" (USD100) or getting your basic diving certification. One of my favourite instructors, Mustafa at Indus Scuba, often describes discovery dives to laypersons as, "What Katrina Kaif's character does for Hrithik Roshan's character in the film Zindagi Na Mile Gi Dobara." You go through a pre-dive briefing, a pool session where you wear the equipment for the first time and then your next dive is in the sea with an instructor or a dive master. They guide you along your first ever dive. This one is usually done by people who may want to know what it feels like to scuba dive and/or are undecided about whether to pursue a full certification.
Just as you need a license to drive, you need a license to dive. You can't just keep doing discovery dives. There are several scuba certifications offered around the world; they more or less provide the same training and they are all valid everywhere. For example, if you choose to your basic license via Naui in Pakistan, you can still dive in Egypt with a club that has a Padi-certified diving crew. At the end of the day, what really matters is what kind of instructor you get.
For a basic scuba diving license (USD350-400), you learn how your equipment works, what to do in case your mask fills up with air, how to contact your diving buddy in case there is a problem, how to share air, hand signals used to communicate underwater. You learn about the high-pressure environment you'll be jumping into, what it does to your body, how to equalize the pressure between your ears, how to become neutrally buoyant under water etc. It sounds like a lot and very complex, but it's not. Once you start diving and putting this into practice, you get the hang of it very quickly. Earning your basic scuba license gives you the opportunity to dive between 18-20m deep – or in scuba terms, no-decompression dives.
Going any deeper requires that you learn about how to recognize and overcome decompression, among other things. Due to the increasing pressure as you go deeper underwater, the air you're breathing through your tank becomes toxic. So you need to study how long you can remain down at a certain depth beyond 20m and while ascending, when and where to take your safety stops – waiting at intervals to allow your body to expel the nitrogen that was building up. But this is in case you want to pursue an advanced license.
For new divers: most clubs will provide you with everything that you need – wetsuit, fins, mask, weight belt, buoyancy control device, regulator set etc. All you need to do is bring yourself, a bathing suit and a hat. This is usually included in the fee for the dives, though anywhere else in the world, you'd have to pay extra for this.
In Pakistan, nothing is easy. While I was diving in Turkey (where I got both my basic and advanced certifications) all I had to do was stroll down to the harbour and get on the boat. In Pakistan, there is no such thing. There are no dive sites around Karachi. Our main dive site is at Charna Island in Balochistan. That's because the island itself acts as a barrier against winds and there are beautiful reefs that form under it.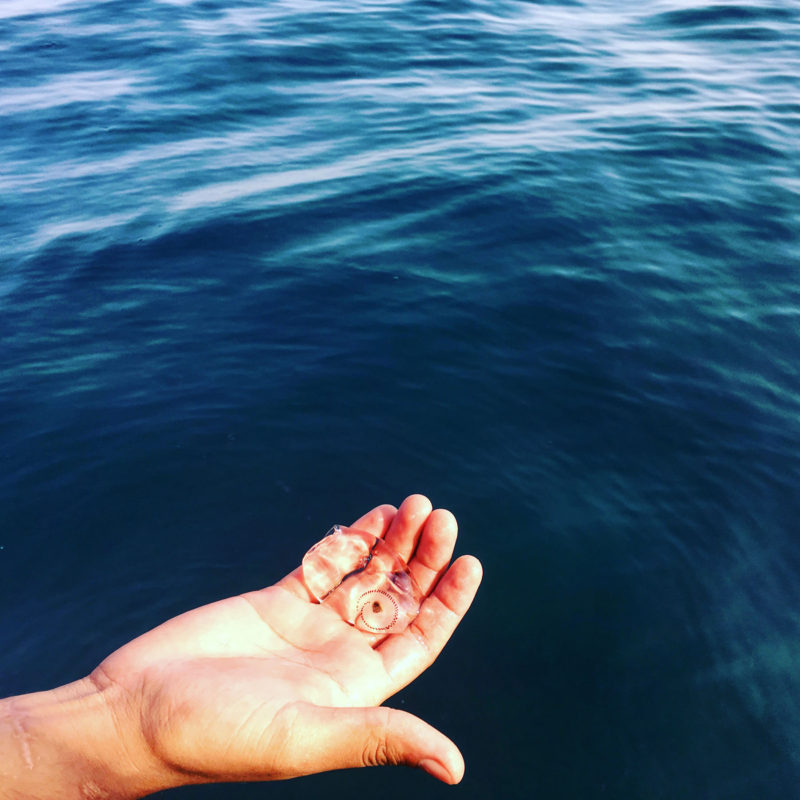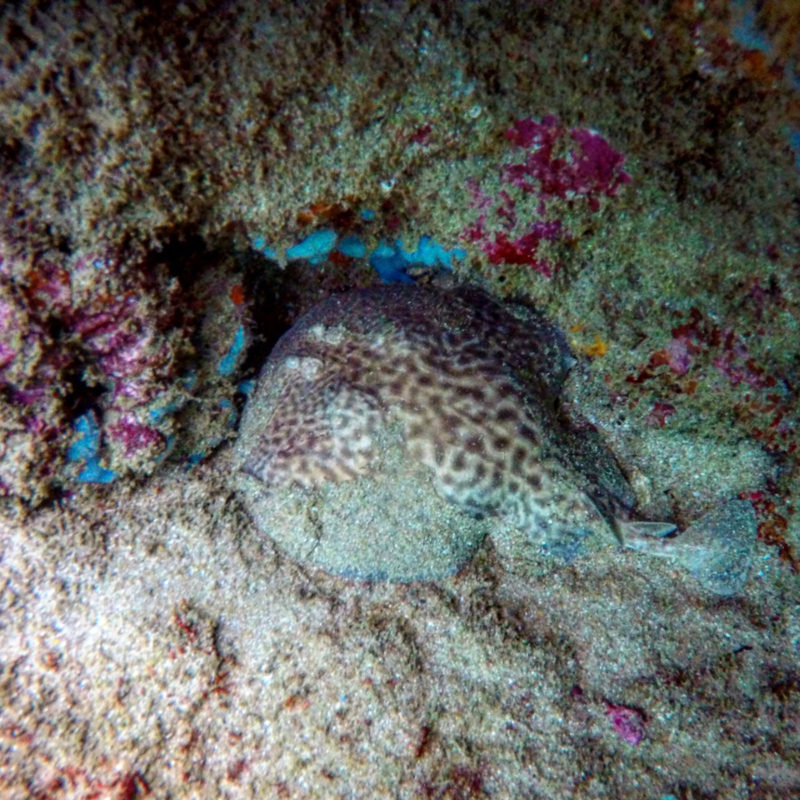 There are two ways to get to Charna. You can drive about one-and-a-half hours to the small fishing village of Manjhar (also very popular with sports fishermen) and then you hop on a rudimentary fishing boat (called a "doonda") which will take another 40 minutes to take you to the island. Then you gear up and hop off. The other way is to drive to the Marina Club or the pier at the Sewar restaurant a little ahead and hop on a diving boat. Currently Indus Scuba has the largest diving boat in Pakistan that takes about two hours (on a good day) to get to the island and almost half the time on the way back – we are then sailing with the wind. Please note that you can't just get up and go for a quick dive, in Pakistan; scuba diving is a full-day activity.
But it's so worth it. We have some of the most beautiful reefs that are bursting with life. Colourful reef fish, lobsters, moray eels hiding in their dens, sting rays, giant clams, squid, crabs, groupers, puffer fish and stone fish are just some of the species that call Pakistan their home. Diving conditions are not like they would be in popular diving destinations like the Red Sea, Maldives or even the Mediterranean Sea. You won't get crystal clear, aquarium-like waters. Visibility may be limited to 3m on some days and 15m on very good days. There might be current on the surface or drift underwater where you'll have to learn to paddle against the current or move with it. "Normal" diving in Pakistan is "difficult" diving anywhere else in the world. But nowhere else will you get an opportunity to hone your skills the way you will here. After Pakistan, diving anywhere else in the world will be a piece of cake.