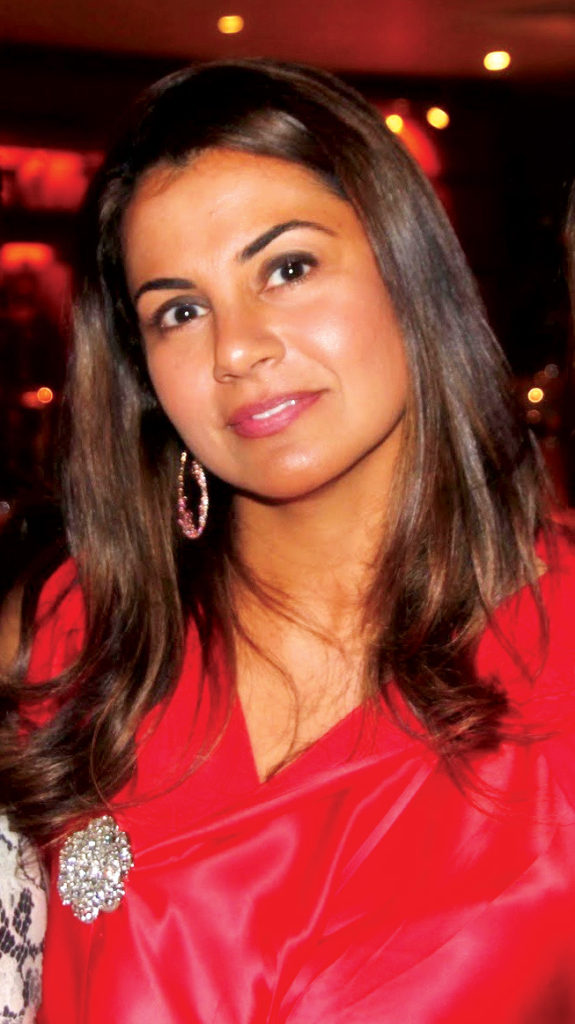 With her quiet grace, sublime eloquence and depth of understanding on how the visual story of each canvas should be unfolded, Mehreen Rizvi-Khursheed has carved a coveted niche for herself within the international art circuit. Her years with Sotheby's and Bonhams – two of the most prestigious names is the art world – along with her innate sense for feeling the creative passion of an artist makes her a rarity in her field. It gives her an edge to push forward with contemporary and offbeat choices. It is this talent for searching out the extraordinary that has steered her towards her present calling – an art consultant specializing in South Asia and Middle East at Frieze Fairs.
Mehreen, by her own admission, is more devoted to art than fashion, preferring simplicity of choice and style. Comfort and ease are high on her radar, given her long days at art galleries as well as attending lectures and meetings. Yet her personal style is impeccable, and the only conclusion one can draw is that she is blessed with natural good taste and fashion flatters her! With all the iconic fashion statements made at the Frieze Fairs in London and New York, Mehreen stands out effortlessly with her easy chic style and engagingly beautiful persona.
Leena: Your love of art is obvious and it has played a significant role in your life. How do you think the way art is perceived haschanged over the years? And what do youthink about the way modern art is evolving?
Mehreen: I think new technology has made access to art very easy globally, across generations, social and economic differences and even cultures, religions and nationalities. Prices and art market reports are available to the generalpublic and online galleries and auctions are going to change the scenario further. During the boom years, we witnessed a lot of speculation in art and 'buying for investment' which was not advisable. I think since the market correction, people have become more selective, which is a goodthing and are looking at collecting artmore strategically.
DHAKA ART SUMMIT
Held in Dhaka, Bangladesh once every two years, the Dhaka Art Summt (DAS) is billed as the largest non-commercial platform for South Asian Art. The third edition of the festival was held from February 5-8, 2016, and was organized by the Bangladesh Shilpakala Academy in partnership with the country's National Academy of Fine and Performing Arts. Over 300 artists, curators, writers and other art professionals from across South Asia, Europe and the USA participated in the event, which included new commissions, curated group exhibitions, talks, performance and film programmes, book launches as well as a first-of-its-kind historical exhibition, Rewind.

Pakistani artists made a strong impression at this year's DAS. Huma Mulji's animal-hide sculpture of a decomposed, tortured body (Lost and Found, 2012) was part of a group show as well as works by Anwar Jalal Shemza and Zahoor ul Akhlaq. The latter artists' work featured in Rewind, a retrospective of 90 works from the 1940s to the '70s, by 13 South Asian artists.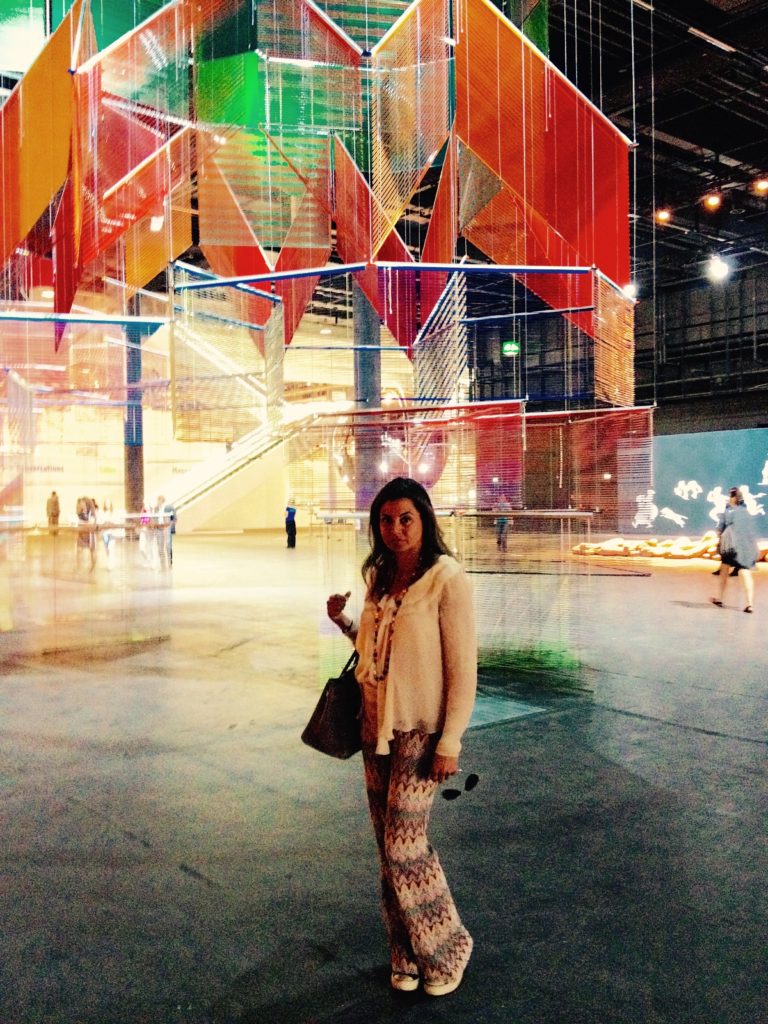 Leena: What do you enjoy most about your work? Mehreen: To always be surrounded by beauty in art, the passionate art collectors and the travel! For example I went to the Dhaka Summit this year and that was a memorable experience. Leena: Tell us a little about the Frieze Fair and your most inspiring moments.
Mehreen: Frieze, which takes place in May in NYC and October in London, is one of the biggest art fairs in the world. This time in NYC (May 4-8) there are over 200 of the world's top international galleries exhibiting. The selection process at Frieze is extremely rigorous, with only the best galleries making the cut. For a new or avid collector, it is a convenient place to see a lot of the contemporary art being produced worldwide under one roof. Galleries bring their most exciting and successful artists to Frieze. The week of the fair is now known as 'Frieze week' with major museum shows opening in NYC, private collectors opening the doors to their homes, dinners honouring artists, and talks and presentations by top curators. It's where all the collectors congregate and open discussions.
Leena: Do you think art influencesfashion trends?
Mehreen: I think it works both ways. Fashion can also influence art – look at the genre of pop art. Art, whether it's fine art or theatre or music, does influence fashion and lifestyle.
Leena: What will you be wearing? Tell us about your most practical and frivolous fashion pieces that will take you frommorning to evening.
Mehreen: I will be walking the fair, which is enormous, and going from one event to the other without much time in between so I will wear espadrilles (depending on the weather) and a top over which I can fling a nice evening cape with earrings to take me into the evening. I may carry heels in a separate bag.
Leena: What is the most valuable mentoring advice you can give to young art lovers who want to carve out a niche in this creative, exciting and rewarding field?
Mehreen: I love mentoring the younger generation and the internships at the big auction houses or major galleries are a good way to get a taste of the art world. My adviceis not to be fooled by the 'glamour' of the art world. Just like in fashion, there is a hard grind behind the glitzy gallery openings etc. There are so many great courses on art business and curating now that just did not exist in the past, ranging from evening classes in art history, 4-days to degree courses so do your research first. Having an art history background helps, but learning on the job is invaluable.