Food writer and cookery teacher Usmani reminisces about the flavours marking her childhood in Pakistan and connects it with food from her chosen home, Scotland. She identifies parallels in the culture of hospitality that is paramount in both the nations as well as the tastes that link up the two, using the Scottish "stovies" as an adaptation of the primary Pakistani dish aloo gosht. Here she provides a bespoke recipe for this meal that celebrates both cultures of comfort food and home-cooking.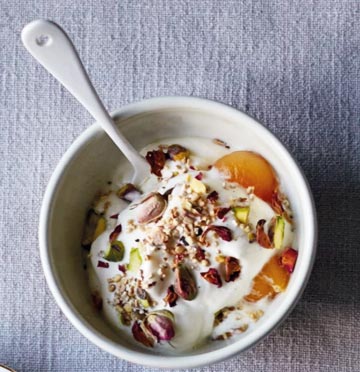 Not many would think Pakistan is comparable to Scotland, but this land of lochs and glens has slowly become my home away from home; and its flavours and produce have found a link with my homeland, Pakistan.
After many years in London, I moved to Scotland only two years ago, to find a better quality of life and also for a chance to explore a country that I had always longed to travel to. It was a daunting relocation, but the Scots have a welcoming nature and it's made it remarkably easy to settle here. That, and Scotland's incredible produce and food. For me, flavour has always been my first connection to any place, and exploring that in a new country has helped me find my place here.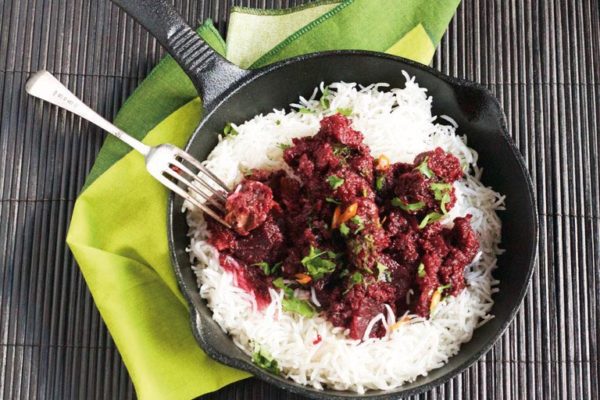 Scotland is synonymous with haggis and shortbread, but Scottish cuisine is so much more than just that. It is a cuisine defined by its larder's seasonality and outstanding quality. This has echoes with the cuisine of Pakistan: growing up I always knew the provenance of meat, I would buy ripe fresh tomatoes and okra in the summer, the fishmonger would supply that day's catch, fresh buffalo's milk was delivered by the farmer each morning.
This direct link with food defines the way my mother, grandmothers and I cooked in Pakistan. The same connection became apparent to me in Scotland too, as it is the weather, topography and people that define the seasonal produce of this country, whether it's the abundance of game, winter root vegetables, summer berries or the harvesting of grains such as oats and barley. I've begun to build my relationship with producers I have found in Scotland, as I did in Pakistan, and with these new ingredients around me, I've begun to substitute and experiment with classic Pakistani recipes.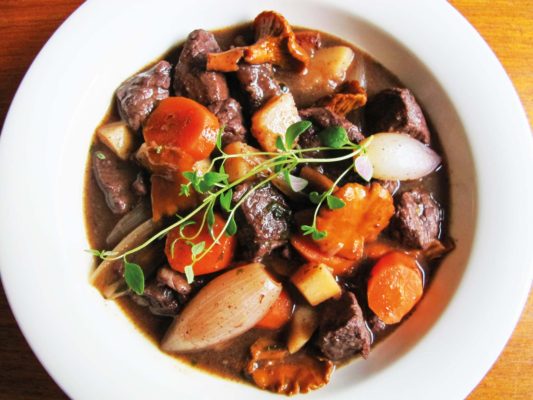 There is a subtle sense of familiarity in my new home based on the Scots' love of hospitality, my growing passion for the land (which compares to the natural beauty of Pakistan), and my understanding of the many historical invasions and migrations that have marked both our cuisines and culture.
As a child, I would awaken on a Sunday morning greeted by the smokiness of fresh parathas (fried bread) being made on the tawa (flat griddle pan), my mouth watering in anticipation of breakfast. My mother made these by mixing leftover mashed spicy potato bhujia (stir-fried potato) into flour to make thick breads with generous amount of fresh coriander, green chilli, cumin and ghee. When I moved to Glasgow, I was amazed at how similar my mother's parathas were to 'tattie scones' – leftover mash mixed with flour and butter, best cooked on a cast iron 'girdle' (as the griddle is known in Scotland).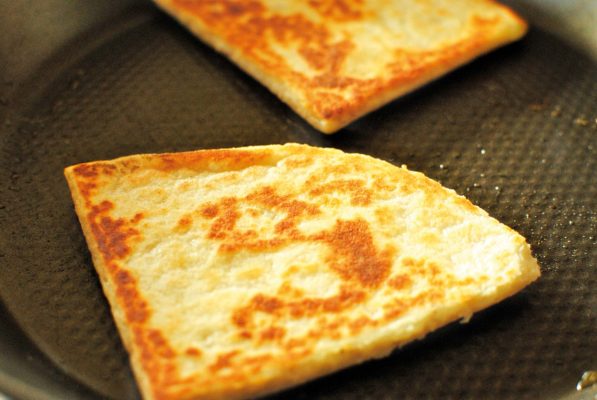 When I first experienced the sweet intensity of Scottish raspberries, I was overwhelmed by their fragrance and flavour. A perfect way to use this fruit is cranachan (the traditional way to serve it is to allow your guests to make up their own dessert, serving each element of the dish separately). I love Hunza apricots – their aroma reminds me of an early Northern Pakistani autumn, just as raspberries do of Scottish summer. I have added rosewater and pistachios to my cranachan recipe to add a Pakistani flavour to the cream and oats.
Pakistani cuisine is meat heavy, be it mutton, goat and beef, this is either slow cooked, stir fried or barbecued with spices, or simply with animal fat and herbs, depending on locality. I have learned that in Scotland there is a similar love for slow-cooked stews, sometimes with simple flavours such as juniper, bay or thyme. It's much akin to Pakistani meat cooking, where spices are subtly 'layered' through, to enhance, not hide the taste of the meat. One of my favourite Pakistani dishes was my nani's chukandar gosht (beetroot and beef curry). I have used my nani's recipe here but adapted it with Scottish venison: I find that dark spices such as smoky black cardamom, peppercorns and star anise add a haunting flavour that's present in many Pakistani meat dishes. This recipe celebrates the Scottish and Pakistani love for sharing single-pot meals – in Scotland it can be broth or stews, and for Pakistanis it is biryani, nihari and haleem. Scottish people thrive on never wasting leftovers, and in Pakistan meat is a luxury for those special days. In Scotland, the classic dish called 'stovies' which is leftover meat combined with onion and potatoes to make a stew-like dish, reminds me closely of our Punjabi aloo gosht (potato and meat curry). The recipe below of my aloo gosht stovies is a confluences of Scottish flavour and style and Pakistani cookery – a dish that celebrates both our cultures of comfort food and home-cooking.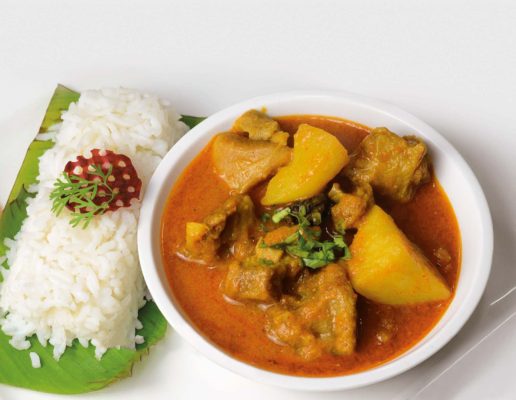 I've really only started to explore the crossover between these two cuisines, and how I can use new produce in my cooking. But in my journey from the Indus to the Clyde, Karachi to Glasgow, I have realised that I have found "home" through food, produce, culinary heritage and flavour – and the journey has only just begun.
Aloo Gosht Stovies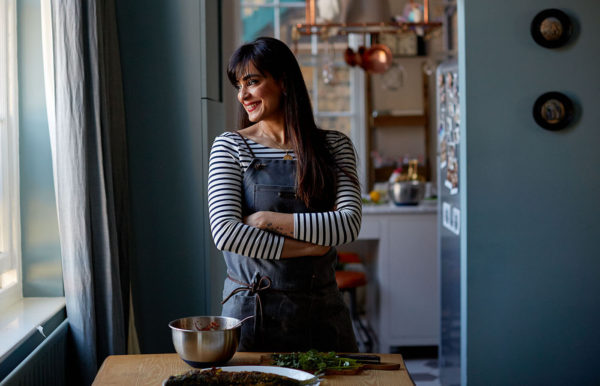 Ingredients
50 ml vegetable oil
1 large red onion, finely chopped
1 inch ginger, grated
2 garlic cloves, minced
700 grams mutton or beef, with or without bone, cut into 5 cm pieces
salt to taste
½ tsp turmeric
1/1 tsp fennel seeds
1 star anise
2 green cardamom
1 tsp coriander seeds, dry roasted and ground
½ – 1 tsp paprika
½ – 1 tsp red chilli powder
3-4 juniper berries, crushed
200 gram potatoes, peeled or not, cut into 2-3 inch pieces
Method
Heat oil in a large heavy based saucepan, once hot add chopped onions, ginger and garlic and cook until golden brown.
Add the meat and cook until sealed.
Add salt and spices; you might need to add a few splashes of water to prevent the spices from burning.
Turn heat to medium low, add 500 ml of water, and cover. Let this cook for 35-40 minutes or until the meat is tender. In the meantime, par boil the potatoes in a little salt, drain and add to the meat. While cooking the meat, if water dries up, add 200 ml more, and allow to cook.
When potatoes are cooked, lower heat to a simmer, add the crushed juniper berries and stir.
Turn off heat.
Serve hot, in a bowl garnished with chopped herbs of your choice, and enjoy with crusty bread or rice.
Garnish with fresh chopped coriander, mint or dill.