Journalist Madeeha Syed makes an amorous trip to Bahawalpur, hoping to find romance in the little princely state where grandeur and glory formerly ruled life. After four days of searching, she leaves with no love and little longing but a deep reverence for the splendour and stateliness of the city that it once was.
No one goes to Bahawalpur smack in the middle of summer. The utterly gorgeous former princely state, full of palaces and a whole street dedicated to handcrafted delicate silver kundan jewellery and intricate gota embroidery, becomes a furnace in the summer. That's not surprising considering that Bahawalpur is a mere 30km drive away from the Cholistan desert.
No one goes to Bahawalpur in the summer, except yours truly. The purpose was a bit romantic – I was set up by my friends with this guy who on paper, online and over the phone seemed perfect. We got along really well, and I did enough background checks on him to ensure that he was not a serial killer. What was left was meeting in person. This was complicated by the fact that we're both from two different cities.
We decided we were going to spend time getting to know each other in the most magical, romantic city I could think of but had never been to: Bahawalpur.
Day 1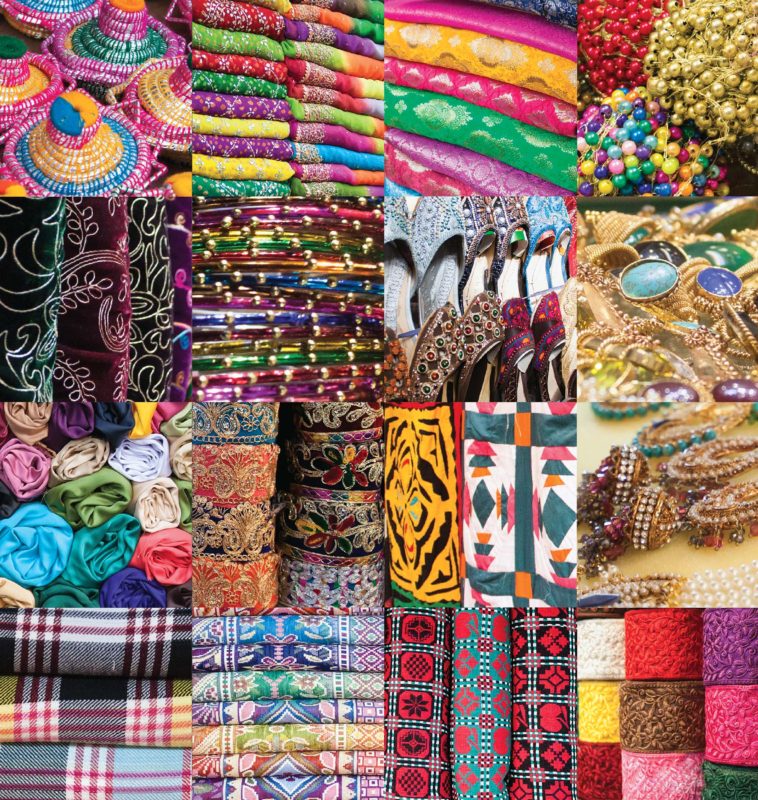 We met in Lahore (both of us don't live there) and boarded the Daewoo to the former royal city. The journey in total from Karachi was 16 hours long. We couldn't see much at night, but by morning, lush green fields, characteristic of Punjab, dominated the rest of the trip.
The bus dropped us off next to the Bahawalpur mandi – a sprawling bazaar with fruits and vegetables fresh off the farms. We got a cab to our guest house and also managed a bit of on-the-road sightseeing and we weren't disappointed.  Bahawalpur, as an ex-princely state, hasn't lost its charm: its residents are fiercely proud of their 'royal history' and continue to hold the Nawab family, the Abbassis, in high regard.
The city of Bahawalpur plays host to remnants of its royal past. Founded by Nawab Mohammad Bahawal Khan II in 1802, the state of Bahawalpur acceded to Pakistan on October 7, 1947. You can't miss its irrevocable connection to its royal history – there's a palace almost at every other corner, some of which are in dire need of serious restoration.
In case anyone was wondering, we were a terrible match. He, a lifelong nerd and Harvard graduate, compensated for his lack of social skills with a poker face and tendency to 'correct' me on little things – every, little, thing.  Hailing from Punjab, for him no meal was complete without naan, roti or paratha. I am more of a rice person and all that copious amounts of gluten gave my body the worst case of… gases. It was embarrassingly bad. When it came to conversation, he preferred politics and I preferred adventure. That we would even speak to each other under 'normal' circumstances was debatable.
That we were terribly mismatched was obvious to the both of us within the first few hours of meeting but it didn't change the fact that we were stuck together for four days.
Day 2
With day one taken up with travelling, on day two we went to one of Bahawalpur's most famous palaces, Noor Mahal: The Palace of Light – named after the Begum Nawab it was constructed for. The palace was also used as a set for a Pakistani TV drama serial Noor Bano Ki Malika.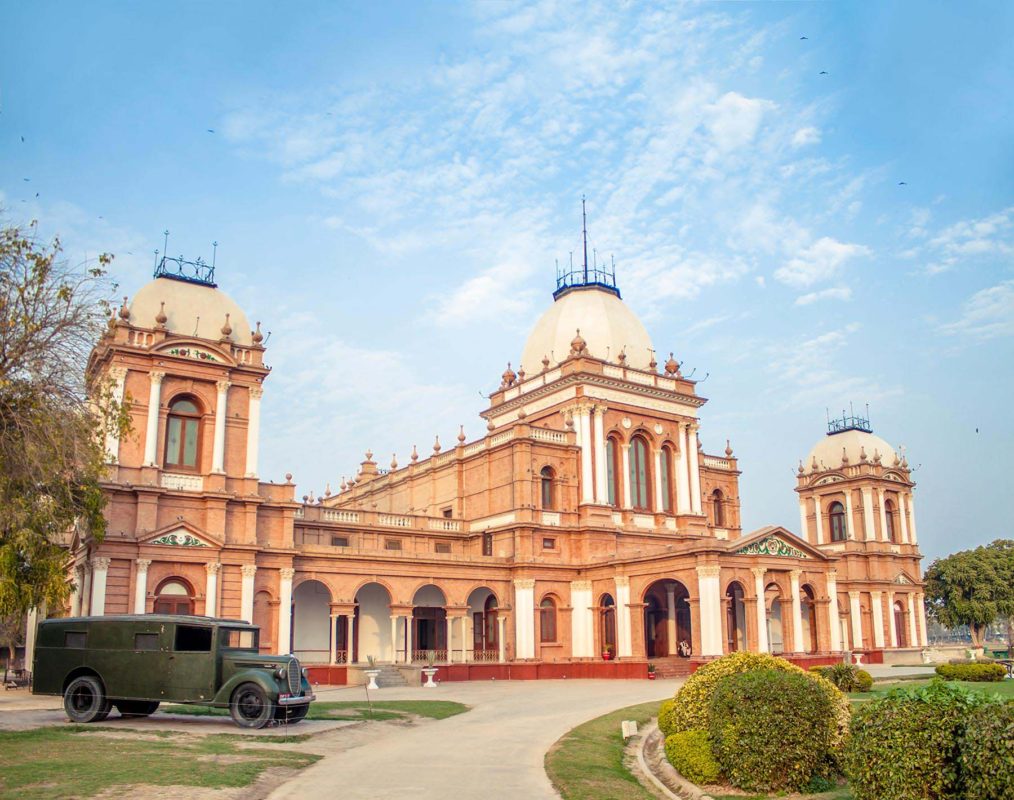 The palace is stunning. Made by Nawab Sadiq Muhammad Khan IV, the construction of the palace was completed in 1875 and covers an area of 44,600 square feet. It is currently under the charge of the Pakistan Army that spent two years restoring the place. Noor Mahal has been declared a national monument and along with being used as a mess for the army, is open to visitors.
We stepped out into one of the balconies into the beginnings of a beautiful sunset. Our guide was telling us how a legend surrounding Noor Mahal is that the palace was built for Nawab Sadiq's bride who had accepted his proposal on the condition that he build a palace for her. "After spending one night at the palace, she saw how close it was to Basti Muluk Shah, a graveyard in the area, and refused to live there," he said, adding, "Darbar Palace then became her place of residence. She never stepped foot in Noor Mahal ever again."
I was lost in this in this romantic, and somewhat dramatic, story until I heard a voice – his – go, "This is why you shouldn't go out of your way to court a woman." Needless to say, I gave him an evil side eye.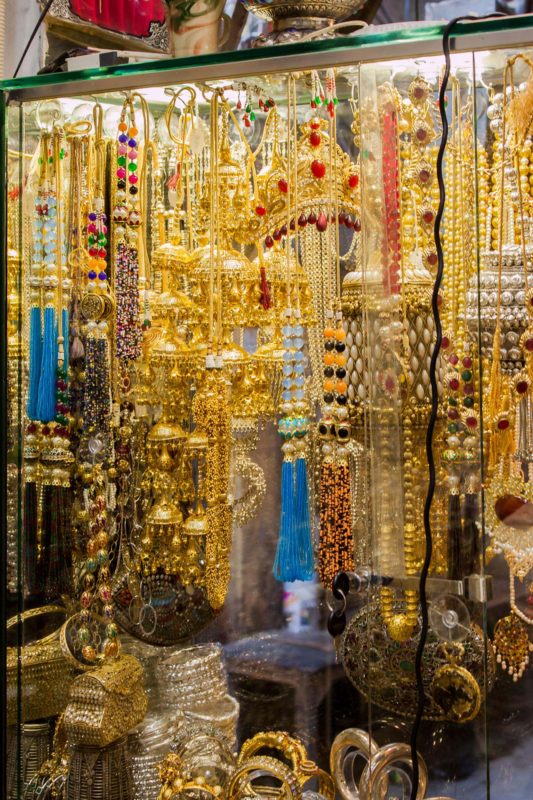 Later in the evening we went to the famous silver market of Bahawalpur – home to some the finest kundan (inlaid) jewellery in Pakistan, nay, the entire world. Owing to the rising price of silver, a lot of jewellers sell kundan jewelry in cheaper metals now, but there are still some that work on the metal they learned their craft on.  Since he refused to give any feedback on what designs suited me better, I was left asking for the opinions of the jewellers themselves – who were watching everything.
By the time we were about to leave, one of them turned to him and gave him a firm lecture: "You need to be more responsive to your 'wife'. Tell her she looks beautiful. This is the secret to a happy marriage." He was visibly embarrassed. I felt very smug. Much to his chagrin, I teased him about this endlessly that whole evening.
Day 3
On the third day we'd booked a car to take us to the Derawar Fort. We left around sunrise, the early morning mist lending a very romantic look to the fields around Bahawalpur. Throughout the journey, the driver entertained us with scandalous stories about the various Nawabs Bahawalpur has had, and their alleged affairs.
A majestic monument in the middle of the Cholistan desert, Bahawalpur district, the Derawar Fort stands tall, crumbling and proud.

When we got to the fort, we discovered it was locked. "I know a way you can get in," said the driver, before taking us to a portion where the wall was a little broken and there was a steep pathway leading up to it. We broke our way in.
Our driver became our unofficial tour guide, telling us more fiction than fact, ghost stories that the villagers told themselves about the fort. There was a djinn here and a djinn there, we discovered. Don't walk into the underground railway (which was enveloped in darkness) because a djinn is lying in wait to consume whoever trespasses there. Most entertaining tour so far.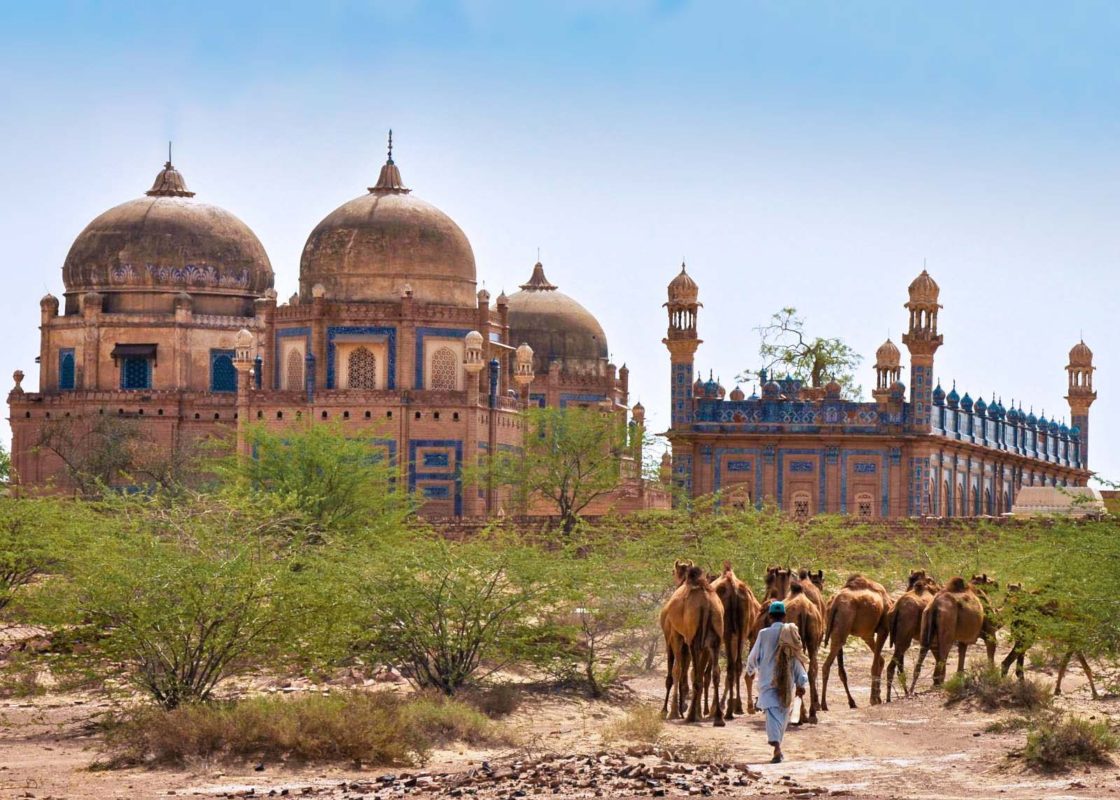 We climbed on to one of the – what looked like – watchtowers and were confronted by some of the most beautiful frescos, dating back hundreds of years, but which were fading away and badly in need of restoration. What shocked and angered me was that some imbecile decided to spray paint "But why?" over them. 'He' was very excited. "This guy, whoever he is, is asking a very important philosophical question," he said. "Finally, someone with brains. Who could he be? Did he get his answer?"
We'd see "But why?" spray painted all over the fort. And followed the graffiti until we came to the full question: "But why did you leave me?" Discovering this was about (a failed) romance after all, 'he' was very disappointed.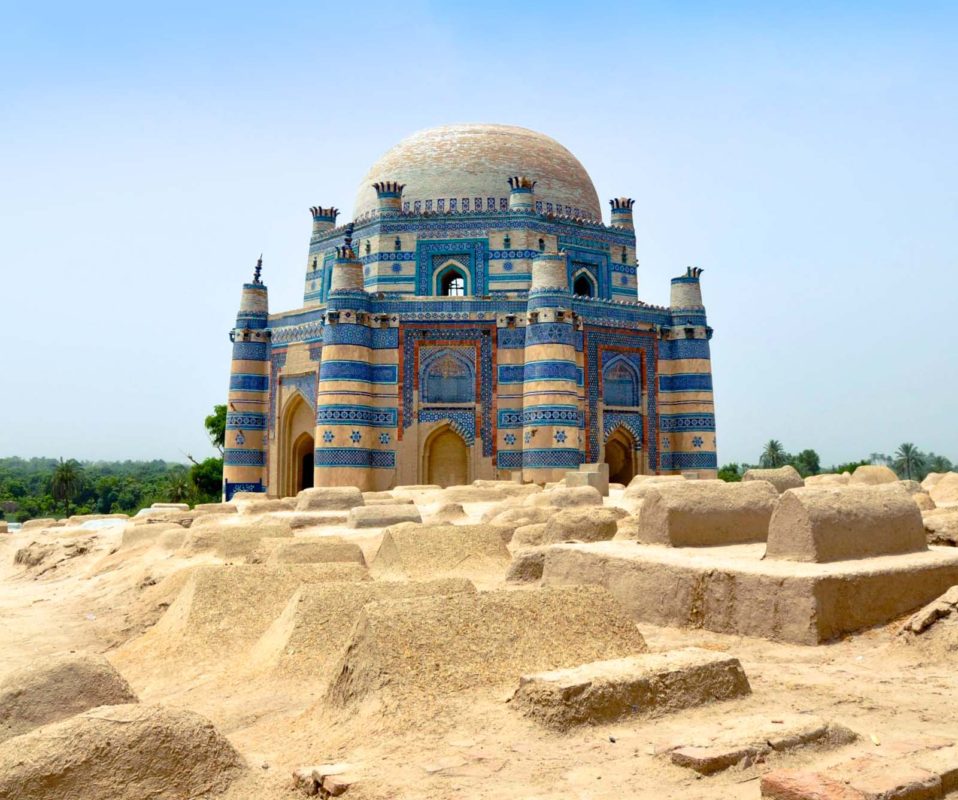 On the way back, we came across a camel herder and his herd passing in front of the royal necropolis. I jumped out of the car to take a photo. We'd see similar 'exotic' sights along the way. A trip to Punjnad, Uch Sharif (where we were again treated like a married couple and prayers were made for 'happy life') and a restaurant later, we were ready to go back.
Exhausted, we napped in the car, only to wake up and discover that a terrible sandstorm had hit the city. I'd never seen or experienced anything like it. You could hardly see anything. Trees and some structures fell with the force of the wind. Residents barricaded into their homes. Sand everywhere.
We got out of the car and rushed inside the guest house only to discover there was no electricity. The generator didn't work – the generator's wires had melted due to the heat. We couldn't open our windows because of the storm. It felt like we were stuck inside a furnace. Breaking down, I begged him to find alternative accommodation, which I saw he did his best to. But apparently there was a cricket team in town and all available rooms anywhere were booked. Stuck together in the worst of circumstances, bonded by our shared misery, I realized as annoying as we found the other to be, we'd also somehow managed to find our own balance.
Last Day
It was time to go home the next day – after a trip to the zoo, much to his embarrassment and my delight. At the airport, we couldn't wait to get away from each other.
Once I was back in my city, I felt the loss of his absence. It's amazing how quickly someone grows on you. We didn't continue to see each other, but kept in touch. Years later, we look back at our 'memorable' trip and laugh about how completely stupid and reckless we were.  We did, very briefly, get 'unofficially' engaged – it lasted shorter than our trip!