One needs to go to great lengths to dive into the wilderness that marks the Pakistani side of the Arabian Sea, but as journalist Madeeha Syed discovered on a recent diving trip, it's all worth it.
It's a little wild here. The deep-sea diving scene. Like most adventure sports, there's hardly any proper regulation. Starting out, you're on your own.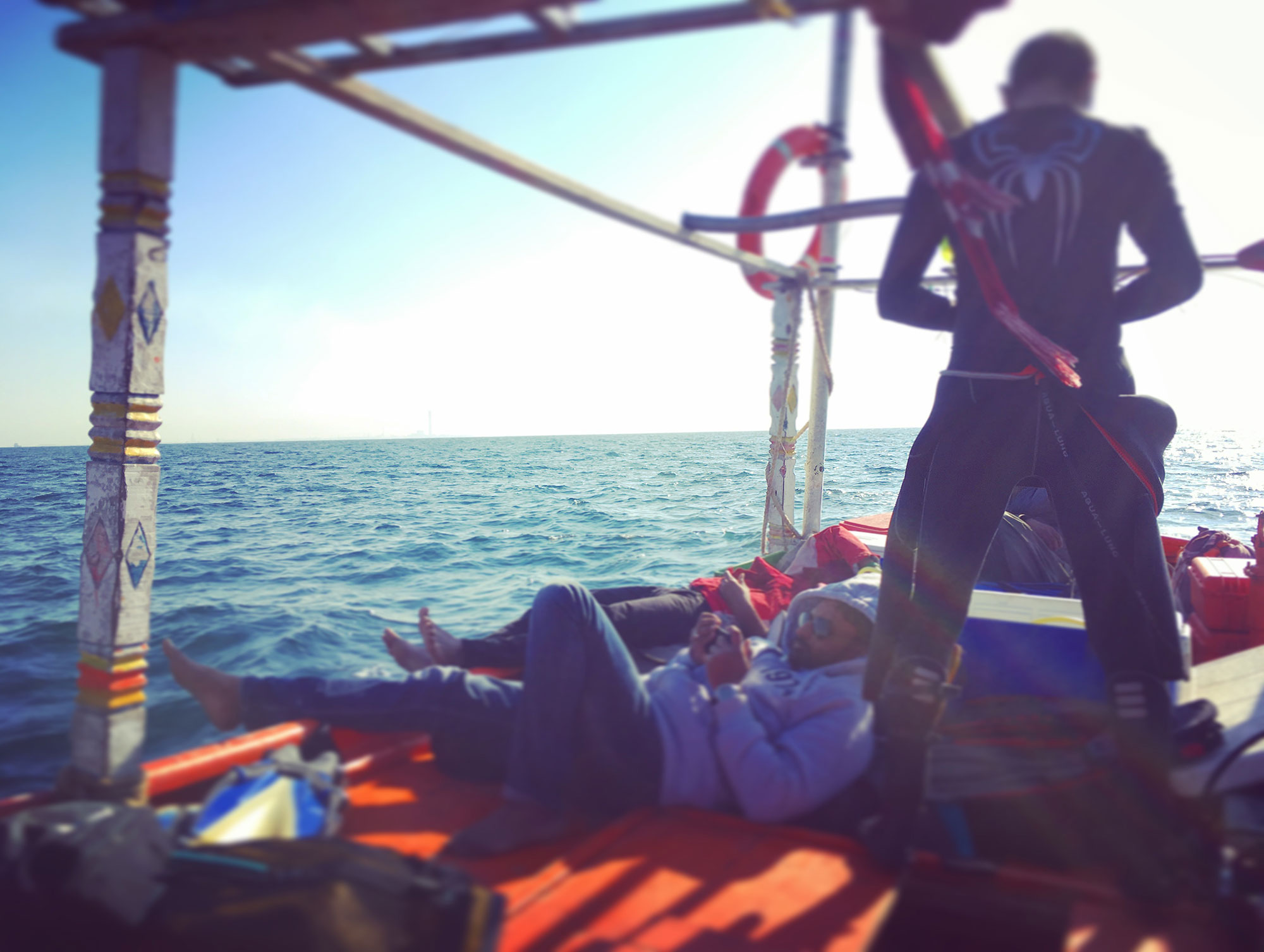 It took a lot of thorough inquires to find the right 'club' that I felt was safe enough to dive with here in Karachi. Tourism is the fastest growing industry in the world. In the southern part of Pakistan, in order to cater to a fast-growing domestic tourism market, tour guides are taking people out further along previously isolated coasts and deeper into the sea.  Quite a few offer 'deep-sea dives' to their clients but most of them aren't licensed to do so. This is alarming considering that without proper guidance, people can die down there.
For anyone wondering: there are actually only three certified commercial diving instructors in Karachi and only one certified dive centre — Indus Scuba. After being given an intense two-hour refresher in the centre's pool in full scuba gear (which would count as two dives in my log book!) I was given the green light: I was going to go with the 'big boys' on their next diving trip.
Back in Turkey I was accustomed to simply walking down the harbour, hopping on a dive boat, picking out my (borrowed) wet suit from an array, having an assistant fit me for flippers, masks etc. and another strap on my gear before I would take a large stride into the water. Things were radically different here: we had to be ready in the wee hours of the morning (5.30am) to board a bus that would take us on a one-and-a-half-hour drive to a small fishing village in Balochistan. Over there we had to hop on to two fishermen's boats to the only 'cover' we had from the wind and massive waves of the Arabian Sea: Charna Island.
For anyone with motion or seasickness, this was a nightmare.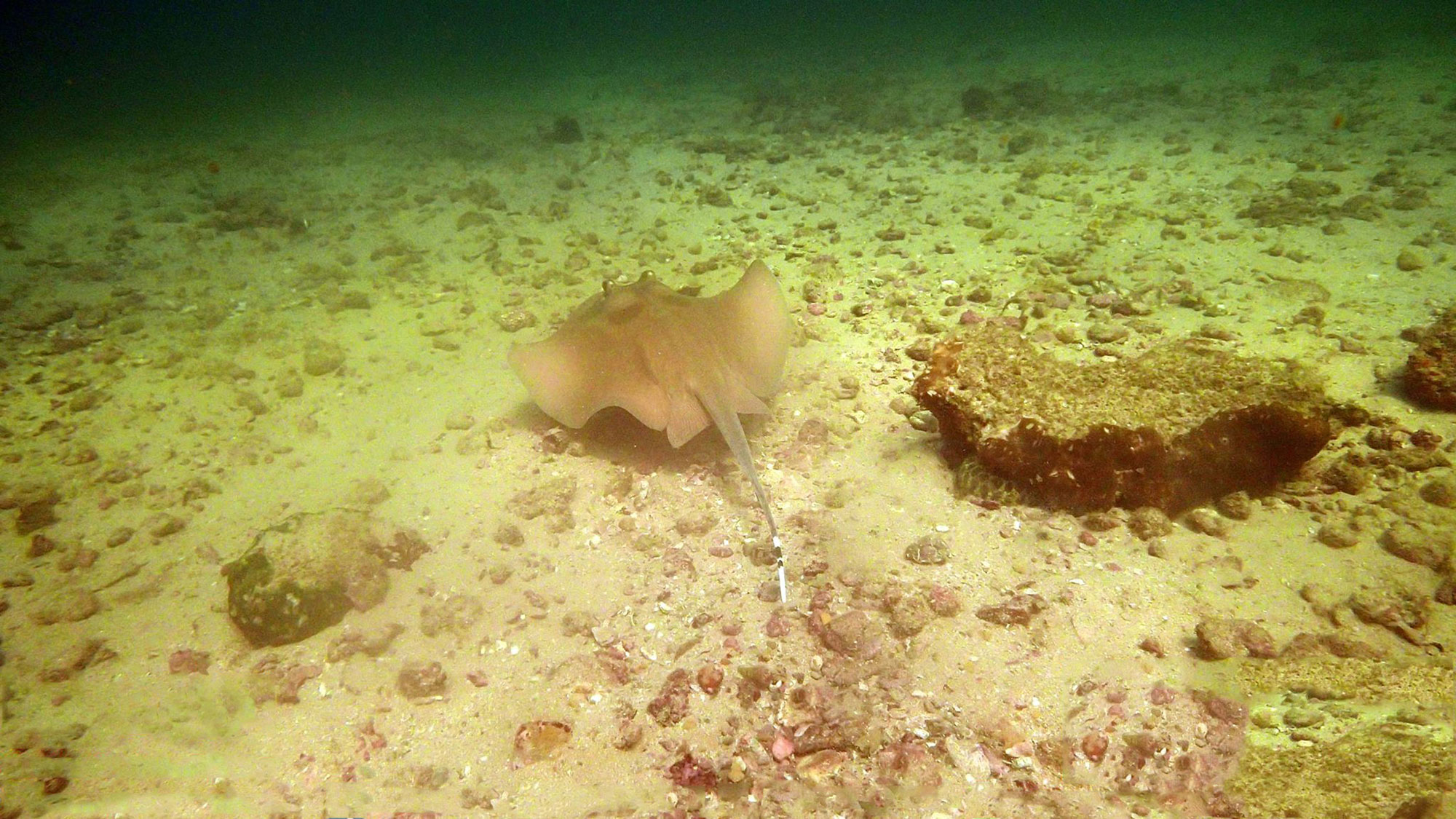 Our Pakistani problem: modesty'
I was told I had to dress 'modestly' under my regular clothes because we weren't in Turkey anymore (hence no bathing suits on the boat) and there were going to be no changing rooms. I chose a sun suit. It felt ridiculous considering I had to squeeze myself into a fitted, full-body wetsuit afterwards.
That wasn't enough. I was handed the wetsuit on the beach so I could change before getting on the boat — another ridiculous suggestion considering it would be another 40 minutes before we would even get into the water.
Shameless as I am, I decided my first act of rebellion would be to change on the boats (as hard as it would be) along with the other male divers (they were on the other boat). My sun suit is modest enough. With a bit of fiddling here and balancing there, I managed. And 'hopped' on to the next boat (they were all fixed together to form a platform of sorts – as Pakistanis we're nothing if
not inventive!).
Into the sea
There was no diving platform. I was told we'd have to do a back roll — when you sit with your back to the water, hold your scuba mask and roll backwards into the water. https://ladyx.ch. I was terrified of doing that. I mean, you can't see what you're jumping into! I insisted on doing a long stride into the water — after making sure there were enough divers already in the water in case something went wrong (hint: sharks).
From the clear blue of the Mediterranean in Turkey, I was in the murky green waters of the Arabian Sea in Pakistan. It was quite a contrast. Later, dive master and overall head honcho Mustafa explained that the green was a result of excess plankton in the water — this is usually followed by the arrival of whale sharks (OMG!). The water becomes clear on less windy days.
The sea might be clear in Turkey, but its reefs don't come close to harbouring the sheer number and diversity of wildlife seen in our waters. There were all manners of colourful fish, snails, little critters and green and orange coral underwater. We didn't see any big animals mostly because our visibility wasn't great and for that we'd have to swim out into the open sea.
Most of the diving mates had underwater cameras on them and my 'buddy' (person assigned to dive with you) wouldn't let me touch any of the coral. Even for balance. It's easy to forget that coral is neither rock nor plant, but is actually a sessile animal. It's a living, breathing underwater organism.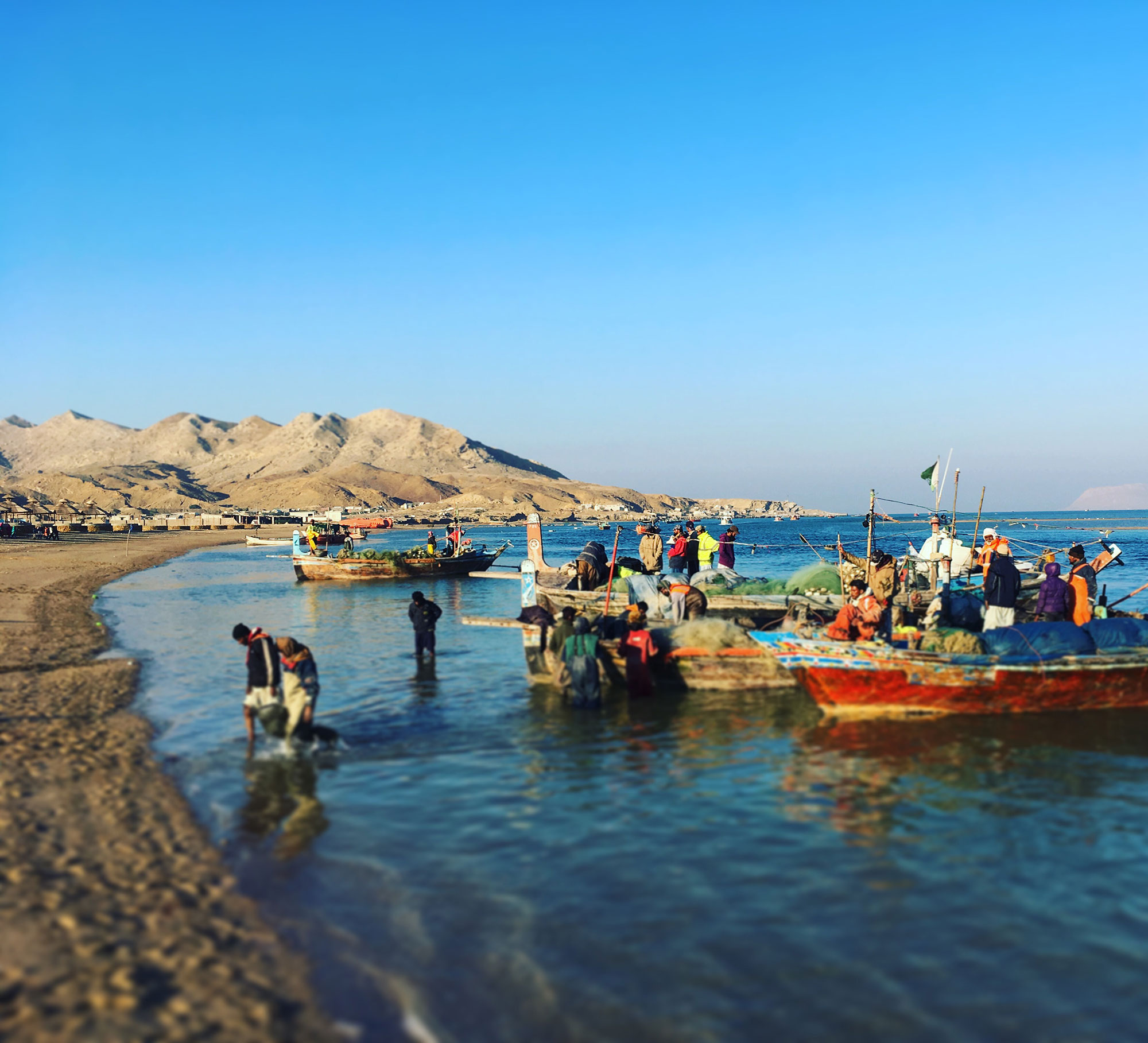 Floating to the surface 
The one thing that kept happening while diving was that no matter how I'd redistribute the weights on my weight belt, I kept floating to the top and had to struggle to come down again. Underwater, the heavier you are, the more buoyancy you'll have, hence you'll need more weight to keep you under. Once on the surface, Murtaza asked for additional weights which were promptly strapped on to my belt. That didn't help. Wearing a full body wetsuit, instead of a shorty, also increases buoyancy.
Luckily we found our solution underwater: Murtaza and the gang spotted two old weights on the seabed, covered in crusts of salt. After scraping the salt off with his knife, Murtaza handed them to me to pop in the pocket of my Buoyancy Control Device (BCD) — basically a fancy vest with pockets for stuff and air that can be pumped in via the tank strapped on its back.
Later, over a lunch of lentils and rice on the boats, the other divers told me how I had just missed the
sting ray mating season. "The entire sea bed is covered with sting rays," related one of them, "I've never seen that many in my life!" Well, perhaps next time.
Into the unknown
When we went back, I quickly made my way to the bus (after instructing the driver not to let anyone through) to change out of my wetsuit and be free again. If there is one thing I know for sure it's that sharks are rarely sighted in the Mediterranean which made it easier to be 'fearless' underwater. Over here, I was terrified of venturing anywhere even slightly further from the group. Our unexplored coral reefs and waters appear exciting and promise new adventures and discovery, but those bring a fear of… big animals with big, sharp teeth too.
I later found out that the club does 'discovery' trips as well where they hook up fancy underwater rover cameras to unexplored parts of the sea to see what lurks beneath. It's nice to be a part of a group that is discovering the Pakistani side of the Arabian Sea — one dive at a time. To boldly go where no diver has gone before!