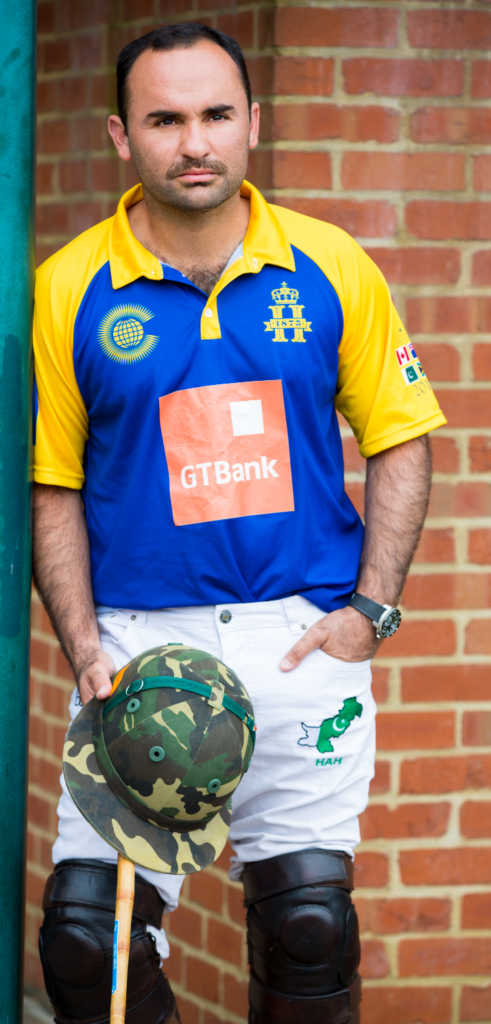 You're ranked amongst the top 5% polo players in the world. Tell us about this journey to your sporting success. How and where did it start?
It has been a long journey; it started when I was about age 3 and I learnt how to ride. Then by age 8 I was playing polo, thanks to my dad who always pushed me towards sports. Looking back, I remember there wasn't a single sport I didn't play, that too on a good level whilst growing up. When I turned 18, I got my big break to play in the UAE and from there I came to England and have been playing at Guards Polo Club since. It's been about 15 years now and it's taken a lot of good polo ponies, hard work and dedication to get here. One has to stay focused because nothing in life is easy; every goal requires consistency and commitment.
As Asia's first polo player to participate in the Commonwealth team against England at the Coronation Cup where you held the national flag high and won the match, how did it feel representing Pakistan at the prestigious tournament?
It was one of the best feelings in the world, I always represent Pakistan but to officially represent my country was another thing altogether. I was ecstatic, especially by the support that was present. Most of the crowd was rooting for Pakistan and the Commonwealth team. There were people waving Pakistani flags all over the standees. The ambience was truly mind blowing and that put a lot of pressure on winning, especially given the fact that it was a level of polo I had never played prior to this. I mean, to play 27 goals is another ball game completely. The game is so fast paced that you're on edge from beginning to end. With skill and luck by our side, we did bring home the trophy. It took a moment to sink in that we had indeed won and that was an ecstatic feeling. It was also brilliant having family and friends fly in from all around the world to support me.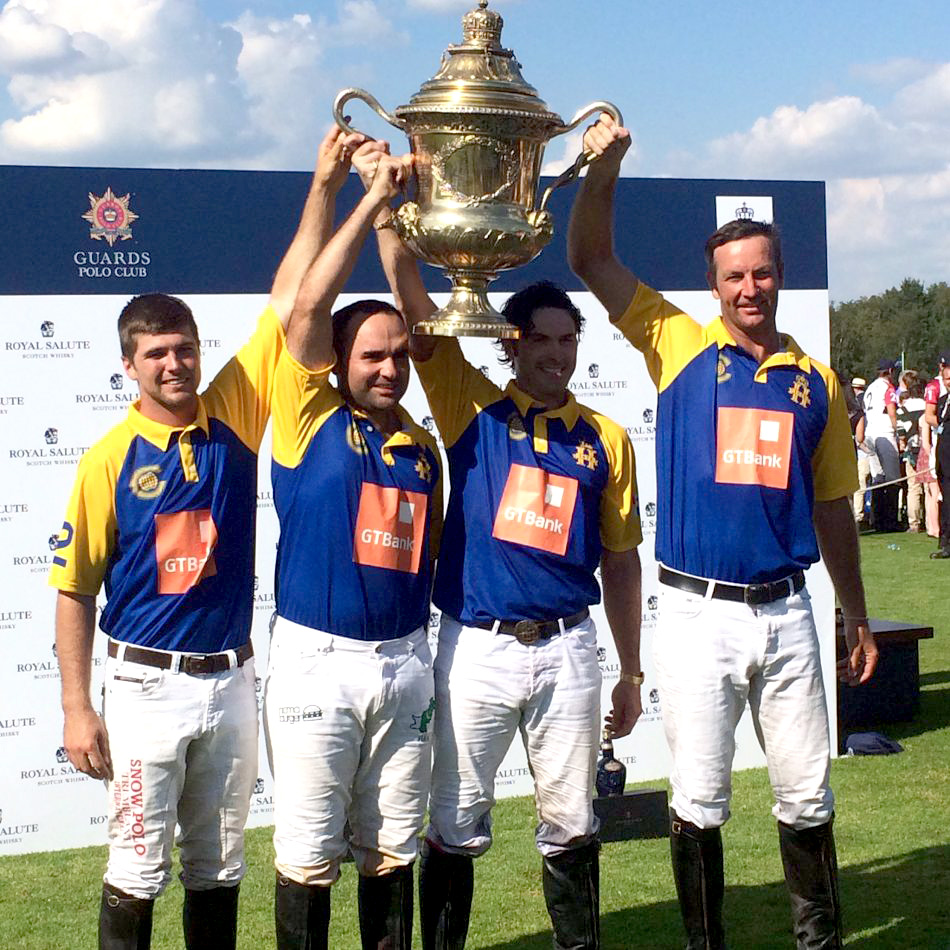 You currently live in Berkshire, Windsor. Tell us about life there. What prompted your move there? Is it partly because polo is not a commercial sport in Pakistan?
Well, I live in Windsor for 6 months a year because I play the English polo season here. Guards Polo Club is located within Windsor, so I live here for work purposes, though I love the town. It's a beautiful place and always buzzing with tourists, so there is not a single dull moment over the course of the summer.
In regards to polo, fortunately, we have a good scene going in Lahore. I actively take part in the Lahore polo season, which is December through March, prior to which I'm in Argentina for the Argentinian season. It's quite a nomadic lifestyle; you travel to catch the polo season throughout the year, but it's like having the best of both worlds because you can live in Pakistan and when you get a little bored of that routine, you move on to the next destination. It's exciting!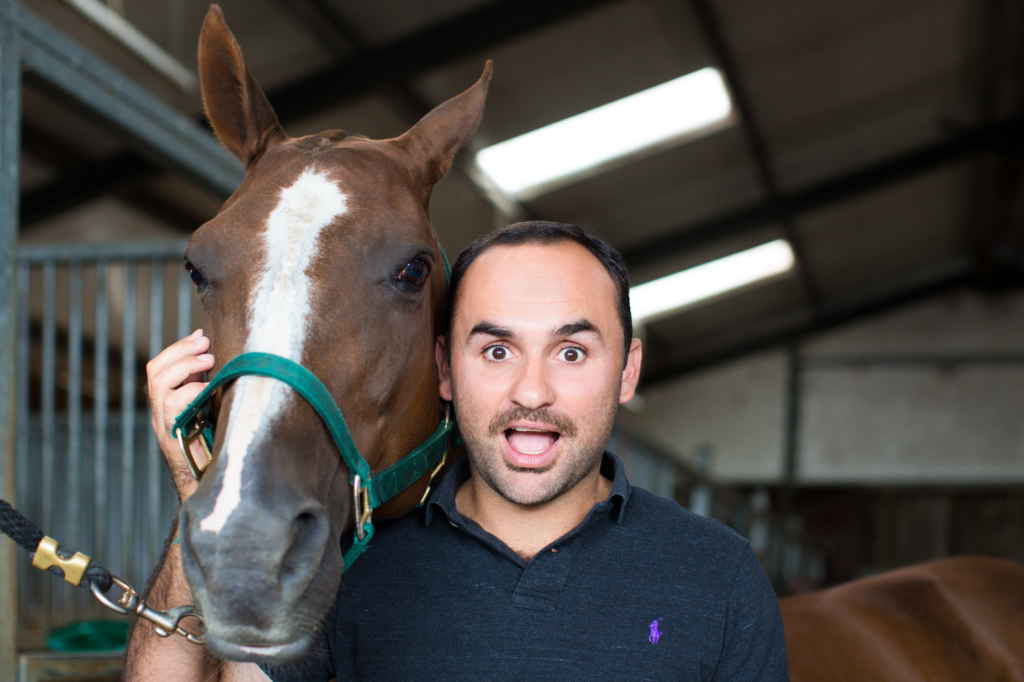 You maintain a stable of 10-12 horses in Windsor. Tell us about your love for horses.
To put it briefly, a good polo pony is everything. Half the game you play depends on the type of horse you have. It is very important for a polo player to have good thoroughbred polo ponies because those know exactly how to move; they practically run as fast as bullets, hence they are vital to success. As someone who plays polo professionally and passionately, it's difficult not to love horses. I've grown up around horses. They are hardworking, strong animals that help me on a day-to-day basis. I owe them plenty hence I give them the best life I can at the stables. The equine are well looked after and also get some time off when the season is over; they're sent off to the paddocks to chill out until the following season.
The science of cloning horses has come to polo. Your favourite player and fellow Windsor resident, Adolfo Cambiaso is known to clone his horses. Any horse of yours you would like cloned?
My beautiful grey pony, Pampero. He is one of the strongest yet so gentle. He is getting old now so it would be great if I could clone him.
You play polo seasons in three continents – Argentina, Pakistan and the UK. How do you manage that and still stay on top of things?
It requires a lot of organization to play polo across the globe and live the life I do, but 15 years later, I have a system going so it's quite manageable at this point. I have good people that work for me and know exactly what to do.
Argentina is the mecca for polo. You often play there. Tell us about your annual quarterly trips and life in general in South America.
It most certainly is! I am there every year from September through December. The polo there is incredible. There are polo grounds in every nook and corner in Pilar, which is basically the polo hub, not to forget the huge polo ground right in the centre of Buenos Aires, with all the skyscrapers surrounding it – that is where the high goal tournaments are played. When I'm in Argentina, time goes by so fast!
I also organize polo for one of the guys I work for there, who is a very close friend of mine, Satinder Garcha; so when he is there, then the days go by in the blink of an eye. We have a great time, all polo-oriented, and we eat good food. The meat in Argentina as you may know is the best in the world.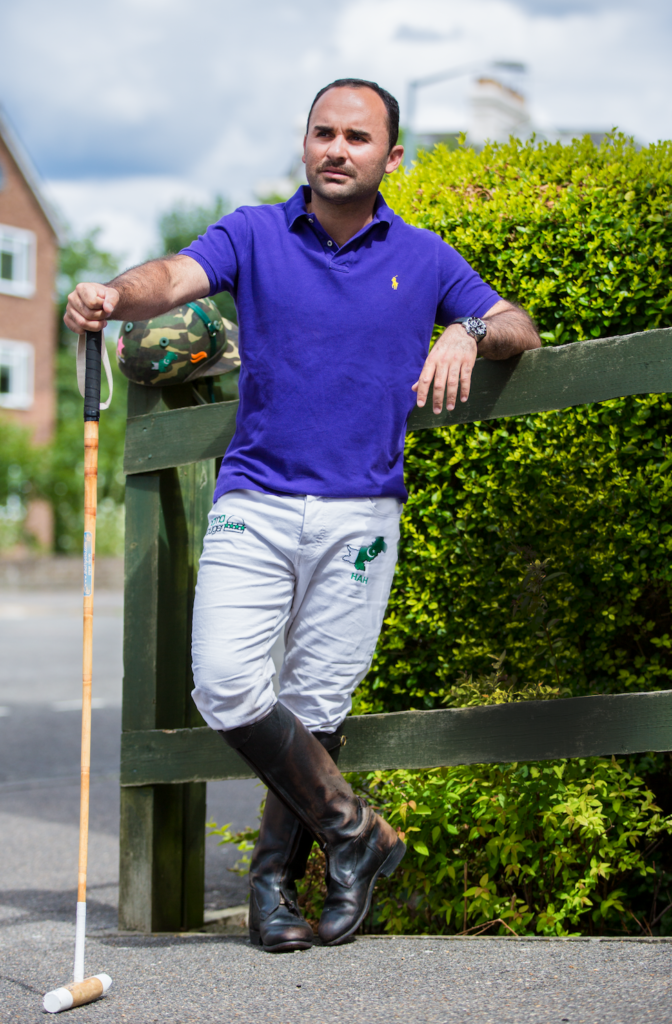 How often do you find yourself travelling?
I find myself in an airplane cabin every couple of months, if not before.
What are some of your packing essentials?
I am the lightest packer in the world. I take a couple of tees, a few pairs of pants and toiletries – that's most of it. I'm not fussed at all. My polo kit is the essential part and that's always ready for the next adventure.
Do you play any other sports? If so, which ones?
I love golf, and tennis. In fact, I play a lot of golf.
If you had not been a polo player, what else would you have liked to be?
Before I wanted to be a polo player, I thought I would grow up to be a professional golfer. Growing up that's what I wanted to do over everything else.
How would you describe an ideal day in the life of Hissam Ali Hyder?
I strive for adventure and new things, so I can't exactly say what an ideal day would be. Most of my days thankfully are ideal. Typically, I wake up early, work out, shower, then go to the stables to check on my horses. I then have brunch, followed by a polo game or practice. Then if I'm not too tired, I'll head out for dinner to central London maybe, or a fun restaurant. Something along those lines.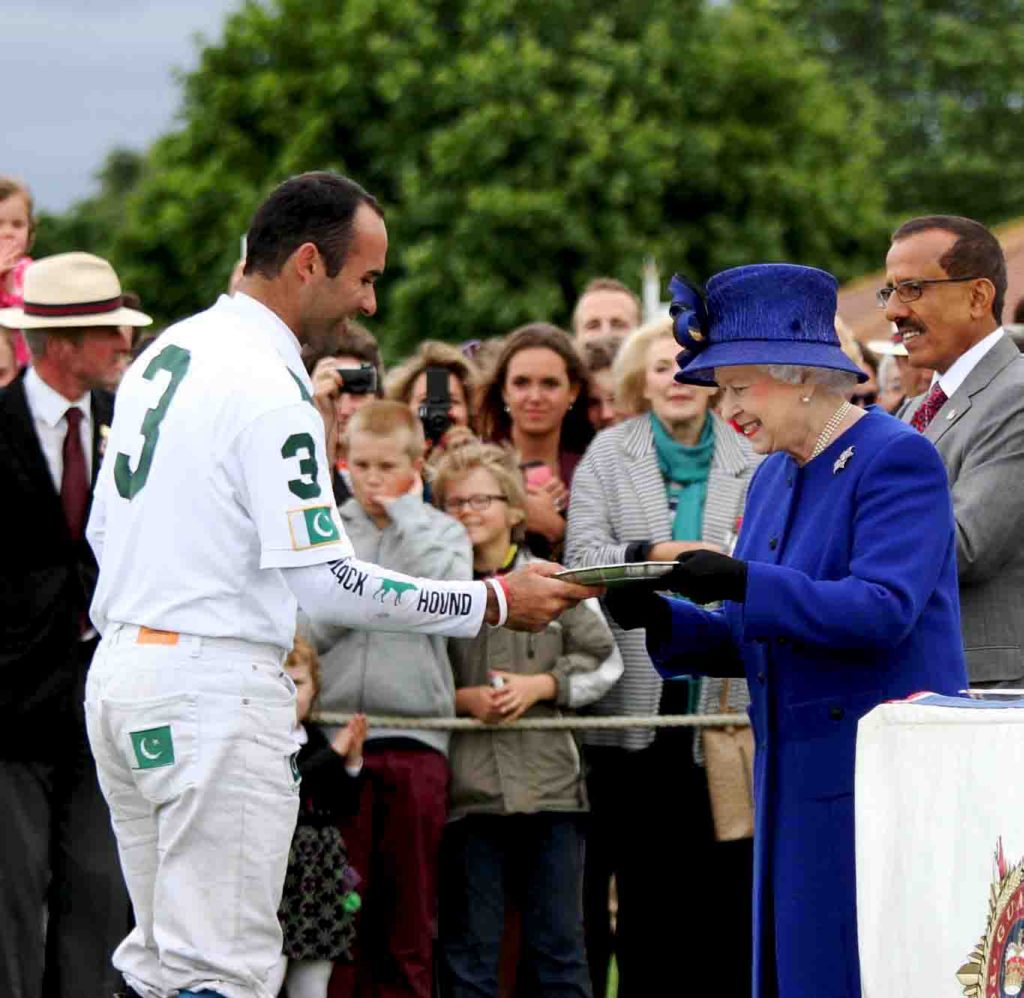 It is said that you met HM, Queen Elizabeth II and she even spoke with you. What is your most cherished memory as a polo player.
I have a few so far – the ones that pop from the top of my head are: winning the St. Moritz Snow Polo World Cup, then it would be the Royal Windsor final where HM Queen Elizabeth II presented me with a trophy, and lastly the final of the Coronation Cup.
Another great day for me was getting the board of directors picture taken at Guards Polo Club and HM Queen Elizabeth was present for that as well.
Despite numerous successes and being the most valuable player in Pakistan as well as on many international circuits, you mostly remain under the radar. Is it by choice or because of the poor visibility that this exclusive 'sport of kings' gets on mainstream media?
Well personally, I do shy away from too much publicity at times, but I have to say, polo is a very niche sport, therefore the coverage is extremely limited. Not everyone can connect with the sport; it's not the easiest sport to start playing either so I do think that most of the time the media doesn't see the point of covering it, which is a pity as it's a beautiful game.
We heard you are also venturing into food business soon. If it's true, tell us about it and any other future plans.
Oh yes, cannot reveal too much at this point but I will be opening a restaurant of my own this year, so do watch this space!