Ma's / Islam Food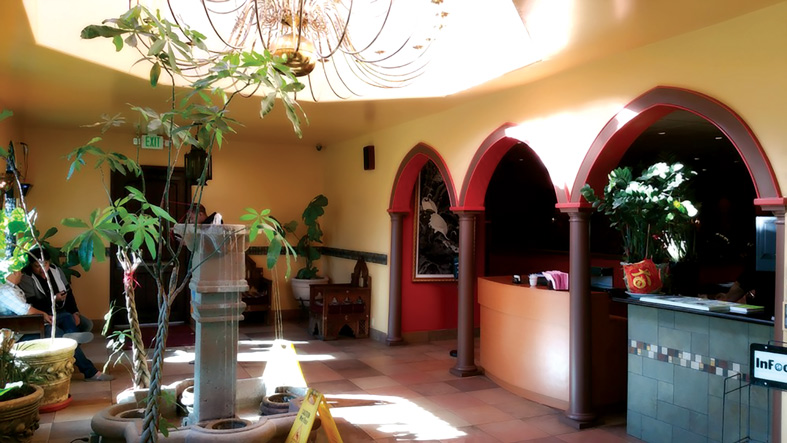 Technically these are two separate restaurants so we are cheating a bit here, but they both serve mouth-wateringly delicious Xinjian food. Nestled in the historic Kowloon City district, Islam Food is quite the local tourist attraction, but Ma's is a notch better in our opinion. Also, you can reserve a table at Ma's, which means no wait time when you're famished. If you're a meat lover, you will love the veal goulash: flat dumplings filled with minced lamb steamed in its own soup. The sliced lamb with cilantro is another crowd favourite, while the crunchy noodles with black pepper beef beats any chop suey served in Pakistan. If you're feeling adventurous, try the sesame soup noodles and wasabi prawns. They even have a surprisingly yummy version of beef yakhni (stock), nourishing protein and hydration in one dish.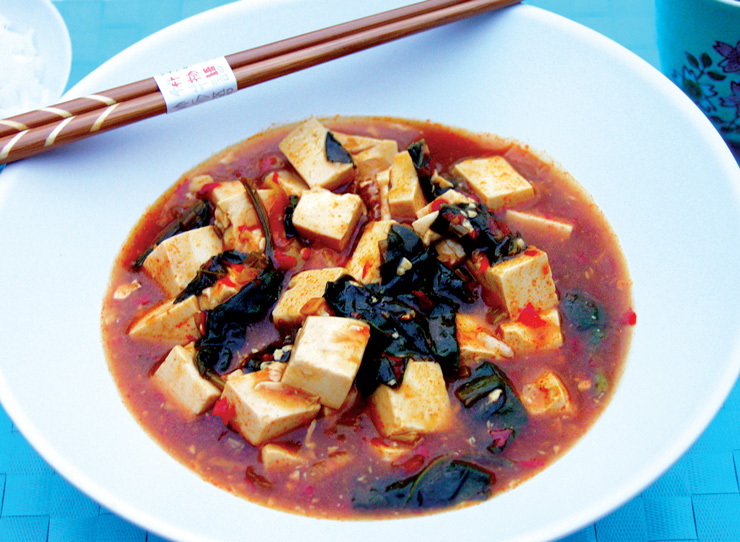 Pure Veggie House
Wait, don't skip just because this place is vegetarian. The Chinese really know how to make their vegetables irresistible, and Pure Veggie House is exceptionally good at making you forget all about meat. Try the bamboo shoots in Sichuan chilli oil, the truffle oil fried rice, mushrooms pockets, the deliciously saucy Ma Po tofu, and stir-fried beancurd sticks with black pepper. Afterwards, head down to Soho for dessert (and people watching). The pistachio ice cream at XTC is the best we've had anywhere in the world.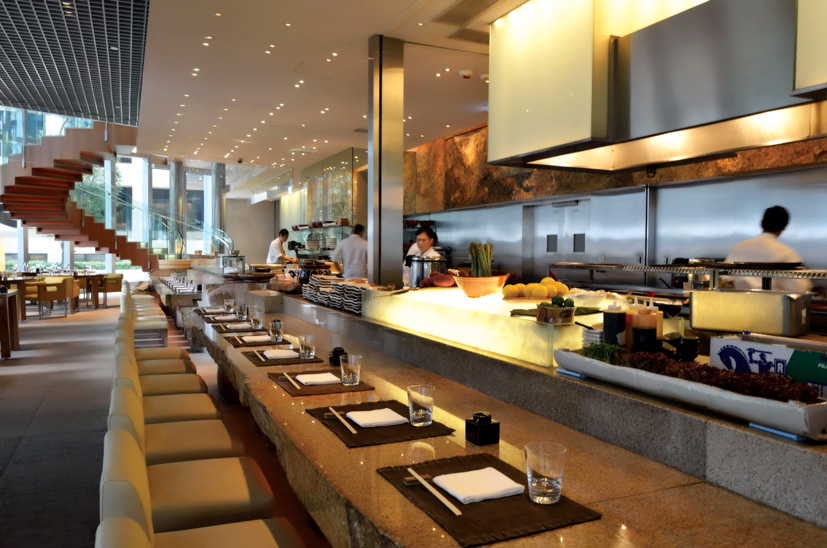 Zuma
If you are craving that fancy dinner or Sunday brunch, this hip restaurant offers up fantastic contemporary Japanese cuisine in a gorgeous interior. Definitely dress up for this place! Their sushi and sashimi is very good, of course, but if you're in the mood for warmer fare, you must try their miso marinated black cod wrapped in hoba beef, crispy tempura prawns, and seared beef or beef tenderloin with sesame and sweet soy (Zuma's beef is halal). The green tea banana cake with coconut ice cream and peanut toffee sauce is the proverbial cherry on top.
If you want a more active Hong Kong experience while enjoying good food, there's plenty to explore. Grab an avocado and pine-nut wrap or a chicken sandwich from Pret a Manger (their chicken is halal) and take a sunset jaunt to the Peak to take in one of the most beautiful blends of nature and urban. The changing sunlight reflecting off Hong Kong buildings' glass facades while electric lights brighten against a darkening sky, set against a backdrop of rolling green hills, is breathtakingly beautiful.
Looking for some retail therapy? Head to Causeway Bay to explore the widest range of shopping from local Hong Kong boutiques to the best global designers to massive Uniqlo, Muji and H&M stores, and then walk over to the Islamic Centre Canteen in Wanchai for an authentic (and halal!) dim sum lunch.
Or, if you're in a beach frame of mind, head to the stunning Tong Fuk Beack on South Lantau and grab some of the best pizza and steak in town at The Gallery. Don't forget to ask for the Tong Fuk pizza: a super-thin crust base topped with jalapeno peppers, dabs of blue cheese, olives and mozzarella. Their tuna steak, barbequed on a proper fired grill, is sashimi-grade and best had rare. It comes with a side of Mediterranean salad and au gratin potatoes.
Where to find them

Ma's: 21-25 Cheung Sha Wan Road, Sham Shui Po. Tel: 2787 6108. Reservation recommended.

Islam Food: 1 Lung Kong Road, Kowloon City. Tel: 2382 2822. They don't take reservations.

Pure Veggie House: 3rd Floor, Coda Plaza, 51 Garden Road, Mid-Levels. Tel: 2525 0552. They take reservations. Walk-in is fine as long as you are okay with a 10-15 minute wait time.

Zuma: Level 5 & 6, Landmark, 15 Queen's Road Central. Tel: 3657 6388. Reservation highly recommended.

Chilli Fagara: 7 Old Bailey Street, Central. Tel: 2796 6866. Reservation highly recommended.

Pret a Manger: Various locations as listed online. Take-away or dine-in.

Islamic Centre Canteen: 5th Floor, Osman Ramju Sadick Islamic Centre, 40 Oi Kwan Road, Wanchai. Tel: 2834 8211. Reservation not needed, but please show up 15 minutes before iftar. Added bonus: you can say Maghrib prayers in the roomy, high-ceilinged prayer rooms in the same building with a diverse group of Muslims from Hong Kong, Indonesia, Malaysia, with a smattering of Arabs and South Asians.

The Gallery: 28 South Lantau Road, Lantau Island. Tel: 2980 2582. Reservation highly recommended.