It's the little details that make every day exciting. Swiss-born and raised Huma Sharifuddin offers a glimpse into her life in the city of her birth, Geneva. As we stroll through this wondrous city with her, this story takes us to see some amazing sights, meet some of her friends, taste delectable Swiss delicacies, shop at lovely boutiques and visit experiential art galleries.
Photography: Huma Sharifuddin
It all happened 30 years ago when a newly married couple decided to move to Geneva. It turned out to be the best decision ever, as I ended up calling it my home city, second to none and in every sense of the word. I've never lost that sense of wonderment from my earliest memories of Lake Geneva. I remember very well running around as a kid with my childhood friend, Sidrah, and her many siblings. I would somehow always be found silently admiring the ducks, mesmerized by the breezy waves of the lake during our endless hide & seek rounds at la Perle du Lac – a park where our mums used to take us for picnics.
Lake Geneva is so scenic. It is located in the north region of the famous Alps, making it Switzerland's largest lake. The refreshing breeze of the lake takes away my daily stresses and standing there, letting it run through my hair, is almost like a meditation session – a perfect escape plan after a long and demanding day in the office.
Working as a marketing strategist in a fast-moving environment, I need to keep myself energized through my delightful morning runs au quotidien in the beautiful paths of Jardin Botanique, surrounded by a variety of trees and flowers covered with snowflakes during winter, that will blind you with their bright colours in autumn, bloom in spring and flourish in summer. I also recall my sweet encounter there with Cecile, a professional yoga instructor. At dusk, I typically end up joining a couple of friends for after-works at one of my favourite fancy venues, Rooftop 42, located in the uber chic area of Rue du Rhône, overlooking the city and the majestic Jet d'Eau, Europe's tallest fountain and Geneva's famous landmark.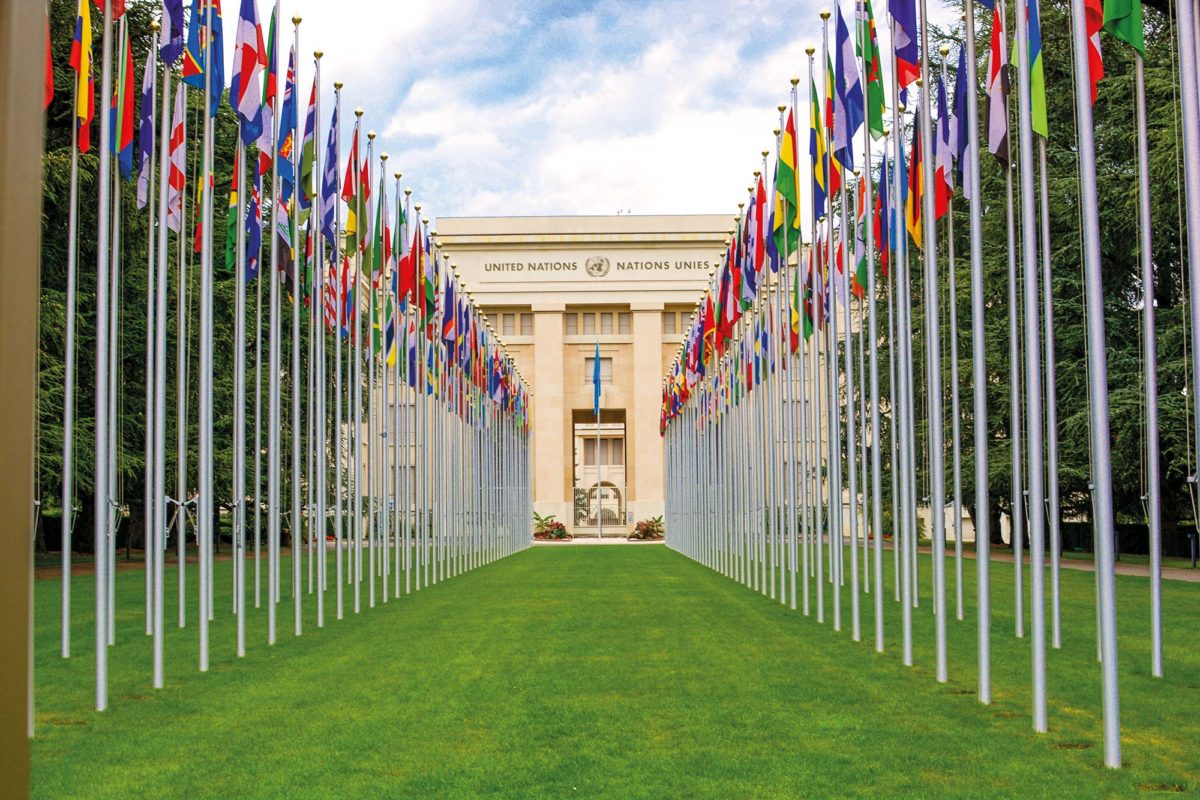 Geneva is also known as the City of Peace and home to the United Nations' European head office. Spending a few months here will almost equal a bachelors degree in international relations, what with the multitude of nationalities represented here and the countless encounters one gets to experience. I have had some memorable interactions with newly arrived diplomats and their families at the Geneva Welcome Center Annual Gala. It was an enlightening experience to witness the extremely diverse cultural baggage of many high-ranking diplomats and members of permanent missions who did not shy away from dressing in their Azeri gabas, Indian saris, Pakistani shalwar kameez, Nigerian agbadas and many more. On numerous occasions, I have left the venue wondering how many native Swiss people I know in Geneva.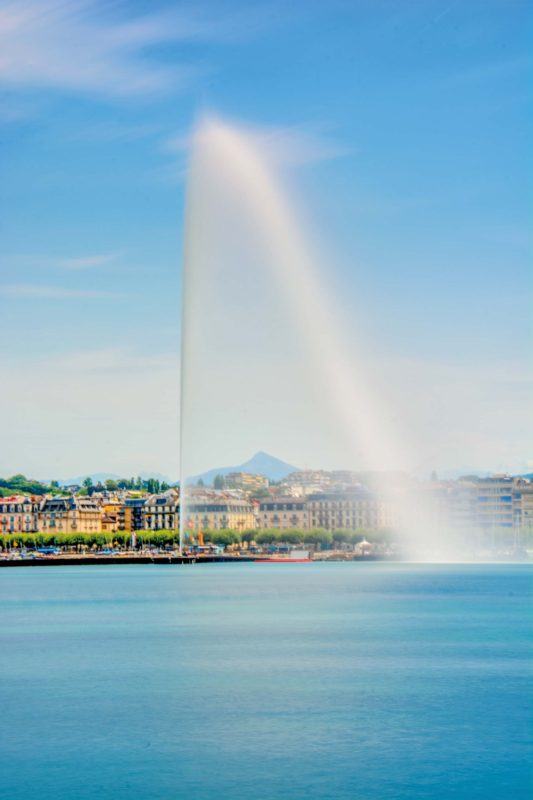 What I really admire about my hometown is the opposing contrast this charming city has to offer, and add to that the people that fill the streets. My Egyptian friend Aasma, who is a qualified pharmacist, and I love to check out out the latest designer pieces in the in-vogue and sparkly district of Rue du Rhône where we also end up spotting noisy supercars. A mandatory sweet treat calls in as we march through Rue du Marché, shopping at our favourite label stores. Amongst the plethora of Dorchester collection hotels surrounding the lake shores, we love ending our shopping spree with a typical English afternoon tea at the Hotel d'Angleterre with stunning interiors and lake views. I must say the flowery teacups are to die for! The historical old town of Geneva is a jewel of its own where I love catching up on a typical Saturday afternoon with my old, school-time comrade and friend, Aline who is half French and half Lebanese. The pebbled flooring, charming cafés, trendy boutiques, contemporary art galleries, farmers' markets and the distancing melody of the accordion help Aline get some inspiration for her poetic writings. While she takes out her feathery pen and diary in Place Bourg du Four during coffee, I quickly make my way to Confiserie Arn for some fresh artisanal chocolates and biscuits.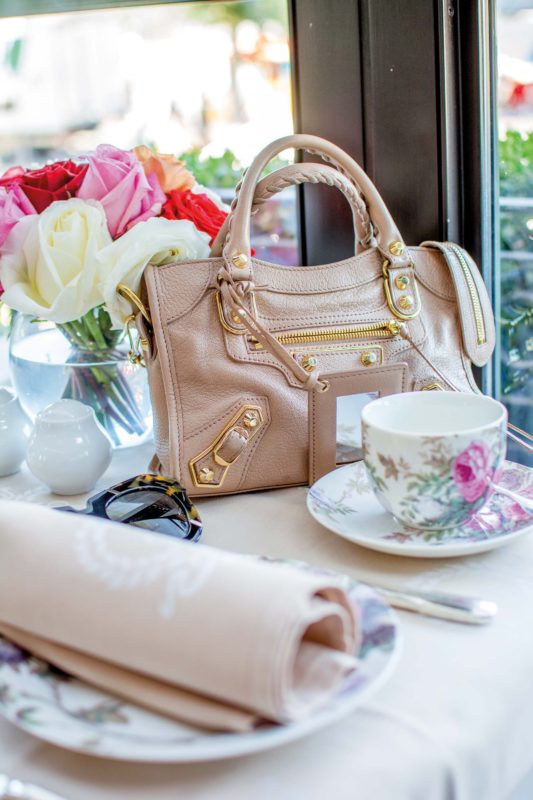 Try to plan a ski trip within an hour of central London, you'll be lucky to make it beyond your local borough. Beautiful postcard-like pictures in your album is a no-brainer guarantee from my end! Some stunning scenic places can be reached just under an hour's drive away from Geneva. On weekends, I usually like to wind-down from the city mayhem and one of my ultimate go-to places is Lavaux, a UNESCO World Heritage Site covered with terraced vineyards stretching along the south-facing northern shores of Lake Geneva. Lavaux reminds me of a Tuscan holiday with landscapes full of greens, blues and colourful villas, almost idealizing my retirement life plans, in 2053…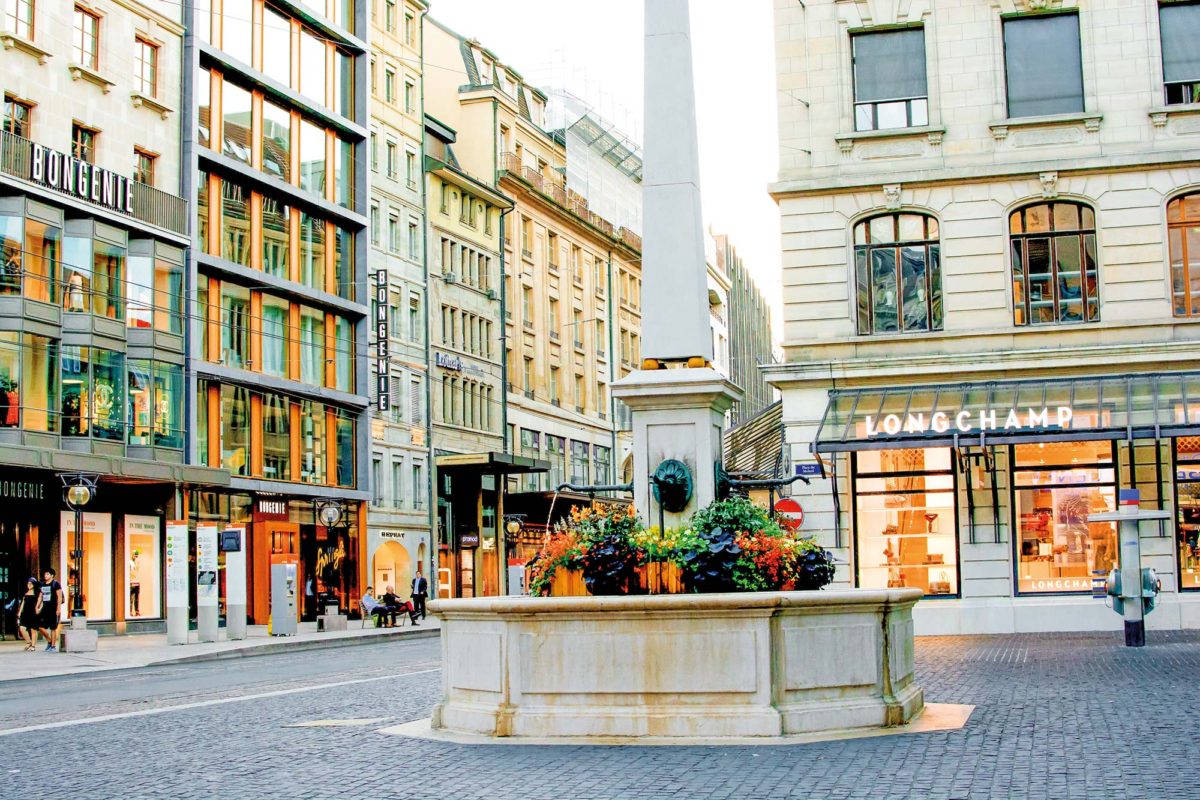 Geneva offers some of the best eateries. The casual eater will be spoilt for choice in the no-frills area of Pâquis while a variety of high-end Michelin starred restaurants such as the Il Lago at Four Seasons Geneva are available for the romantic couple in search of the ultimate refinement. To get the best of both worlds, I join my favourite girls at our favourite Café du Centre in Place du Molard to savour a scrumptious plate of fresh filets du perche du lac with pommes-frites, one of Geneva's best culinary items. For the cherry on the cake, we usually finish our fun-filled evening talks with a water pipe and oriental tea just next door at Tour du Molard, prepared by Hussain, hands-down the best shisha master in town. The warm yellow blankets provided against the chills brings together the perfect ingredients that will remind me of warm nights and long lazy dinners with a bunch of good-old friends under the stars.
Finally, a trip to Switzerland is left incomplete if you've not tasted the country's famous cheese fondue. With the fall and winter season approaching swiftly, I look forward to indulging in a rich but oh-so-satisfying pot of hot melted Swiss cheeses eaten by dipping bread using long-stemmed forks with the added help of some green tea for digestion!
It's all about discovering and immersing yourself in this undiscovered city. The perks of living in Geneva are as many as a typical girl's shoe and handbag collection. Just to name a few, the standard of living is high, we have a variety of lush parks, a beautiful lake, scenic landscapes, nearby mountains and a palatable choice of Swiss chocolates. The city life offers a filled agenda to fit touristic needs for different wallets. There's this "je ne sais quoi" feeling about this place that's not found elsewhere. I hope Geneva will become the next destination on your bucket list and that you'll get to witness some of the above!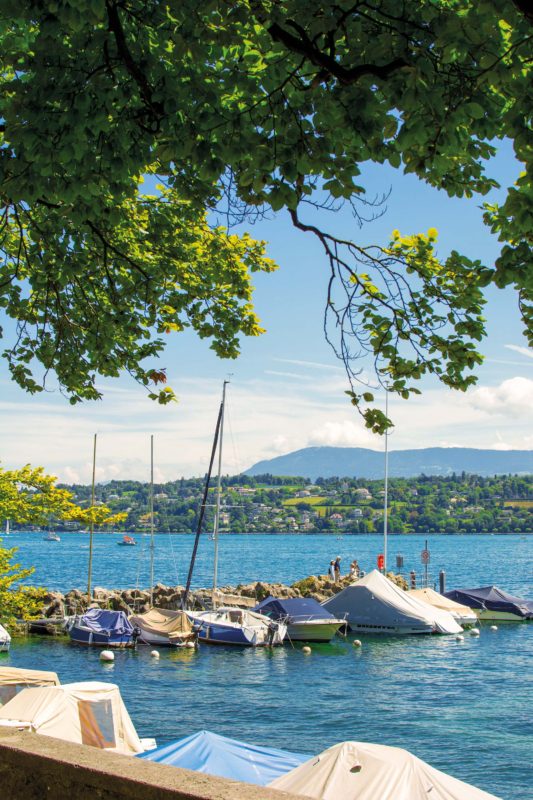 Geneva Essentials
Fraser Suites Geneva for the ideal accommodation in the city.
Swiss Fondue at Edelweiss Hotel (alcohol free fondues are available upon request).
A visit to La Roseraie (Rose Garden) in
Parc de la Grange.
Must-see St Pierre Cathedral in Old Town for stunning architectures and surroundings.
Make a trip to Pointe de la Jonction to witness the two-toned rivers' meeting point; where the great Rhône receieves the water of the Arve.