The annual Lahore Literary Festival is the harbinger of spring seasonally and metaphorically speaking, as each year it introduces its people to a dazzling array of art, society, culture, politics and literature's most celebrated writers, thinkers and activists.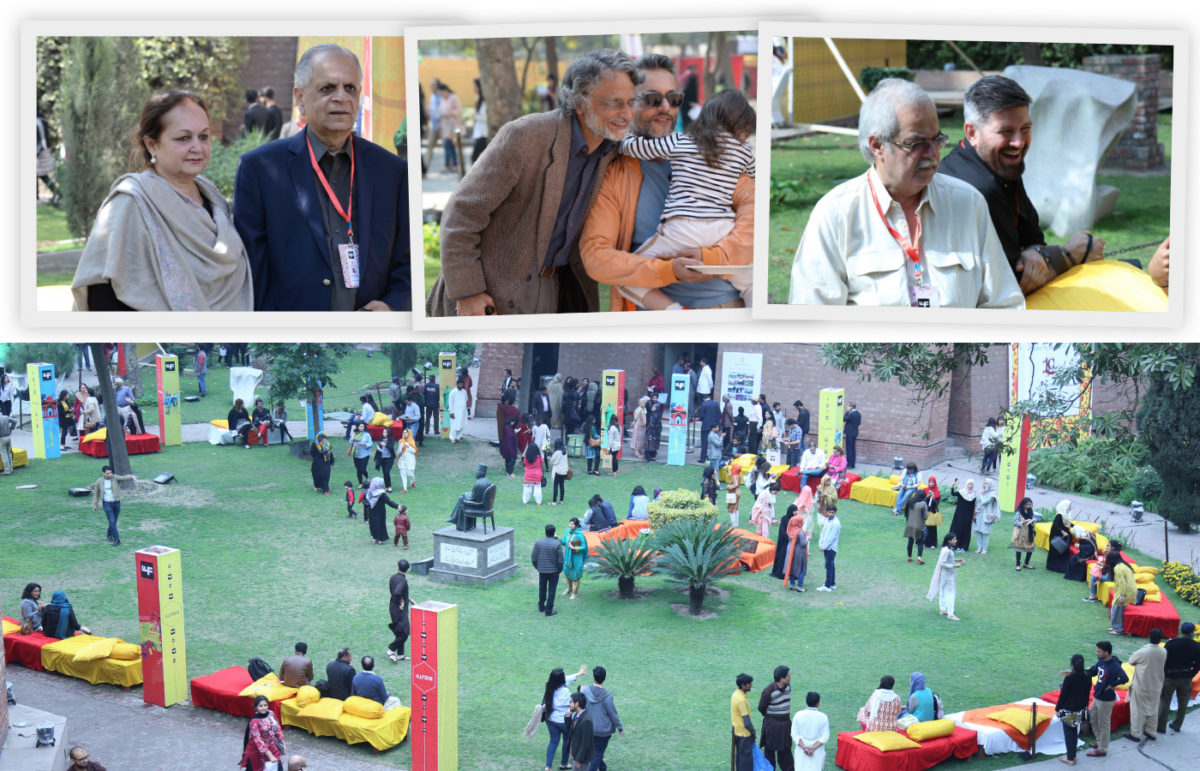 Every year the rain in Lahore seems to mark its calendar around the LLF. Whether it's the 3rd weekend of February or the last, the drizzle is inevitably going to be part of the programme. That is a given that I have accepted after six years of attending the annual event. Every year, I am seen scurrying along brick-laid pathways, cutting through the throngs to get to the hall in question before all the good seats are gone.
See that's the case. If you don't get to your desired session well in time, chances are you won't find a seat. The literary festival is always well attended. There are half a dozen halls at the Alhamra Arts Center and each one of them is always packed to the brim. The sessions are streamlined to start and end on time (a rarity in Pakistan) and the panel of speakers is always matched with the perfect moderator.
A city that was at one point in time the seat of arts and culture in the subcontinent, Lahore no longer enjoys the same exclusivity. It finds itself challenged by bigger towns, smaller towns, in addition to cosmopolitan, capital and other pink cities in the region.
At the beginning of this decade, the young and dynamic Razi Ahmed along with a few other visionaries got together and founded the Lahore Literary Festival. Since then, in all its glorious six iterations, the event has introduced the citizens of Lahore to noteworthy individuals that were once mere names of persons on book covers and TV/film credits who lived far far away and sat in high towers of literature, art and culture.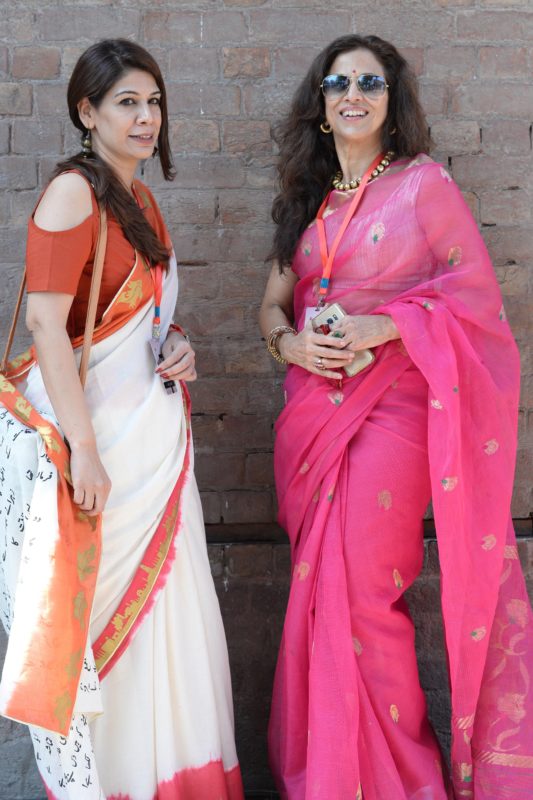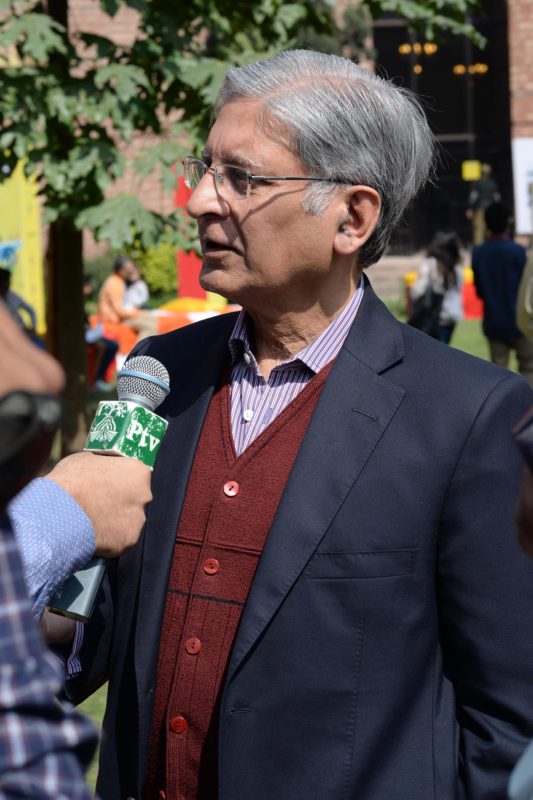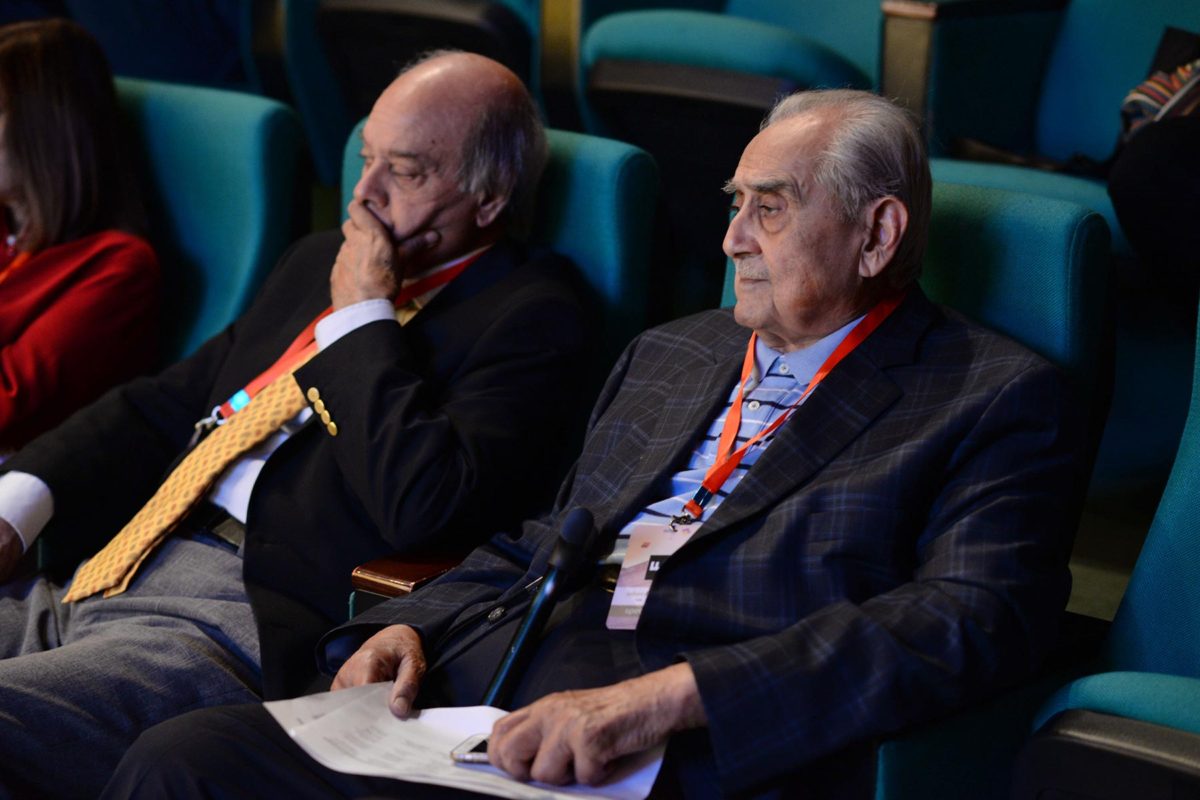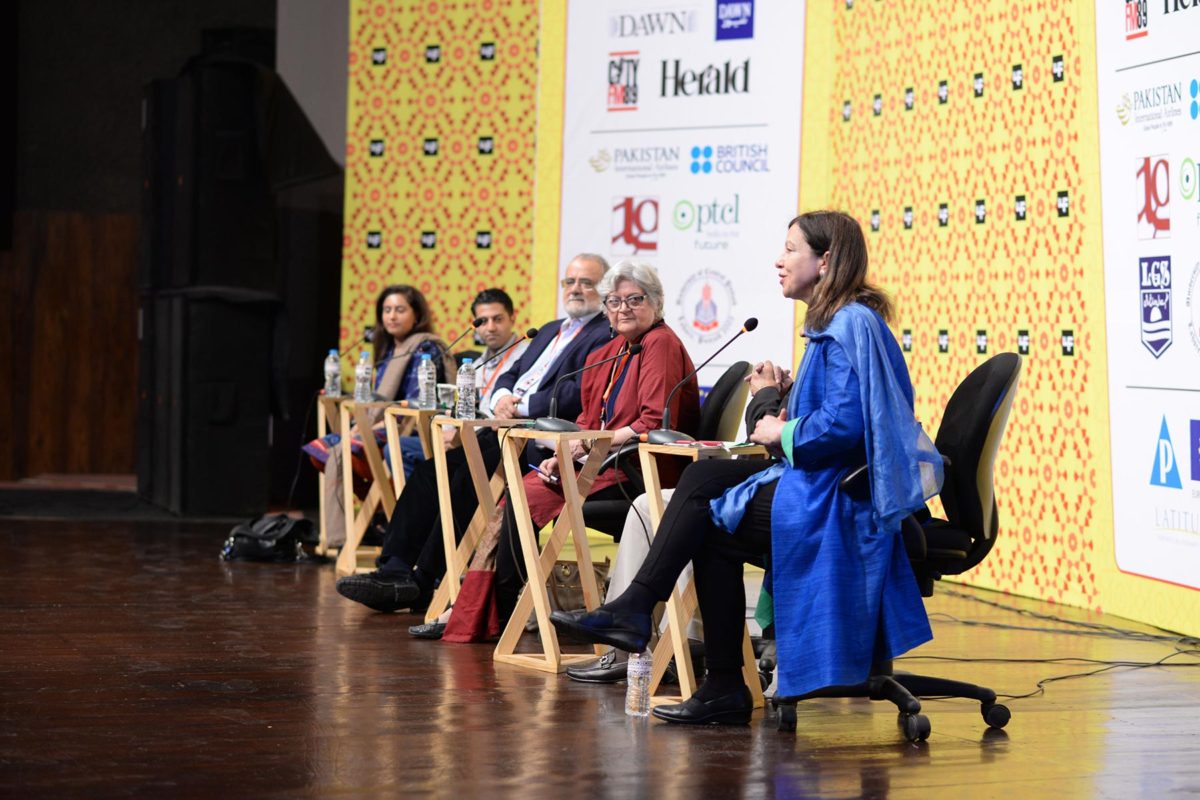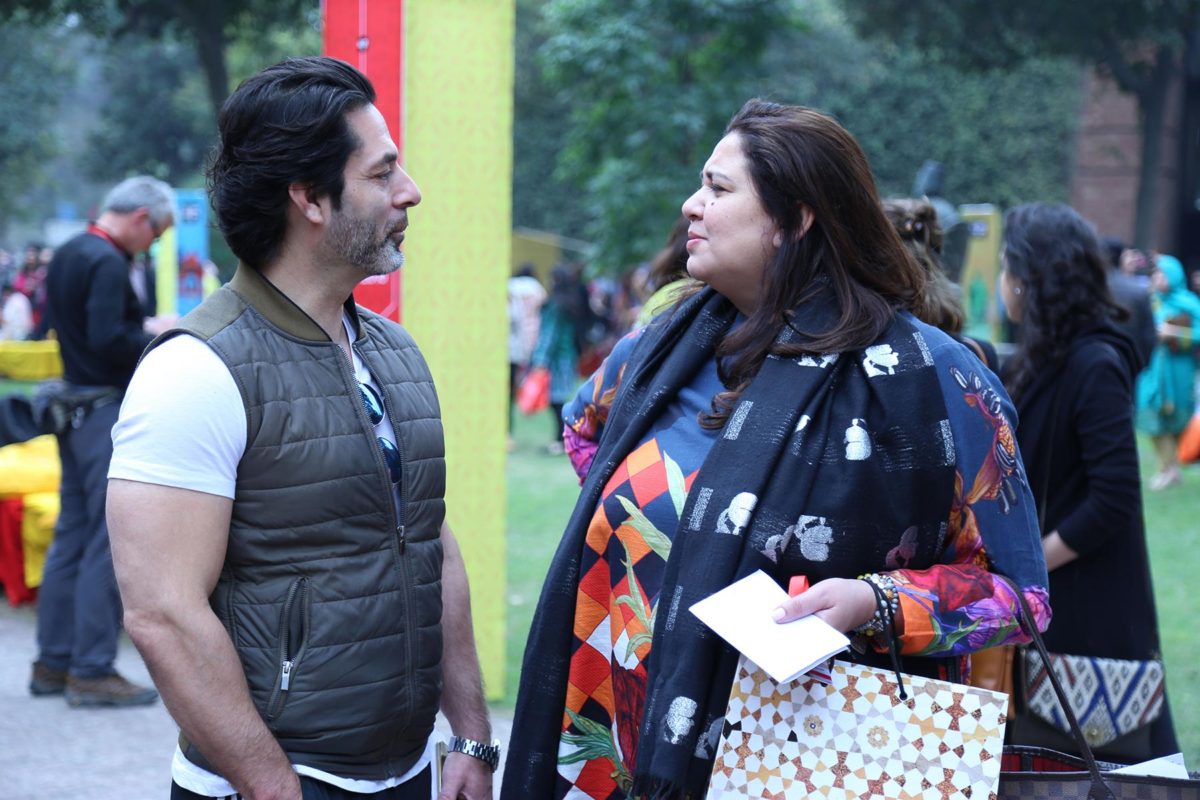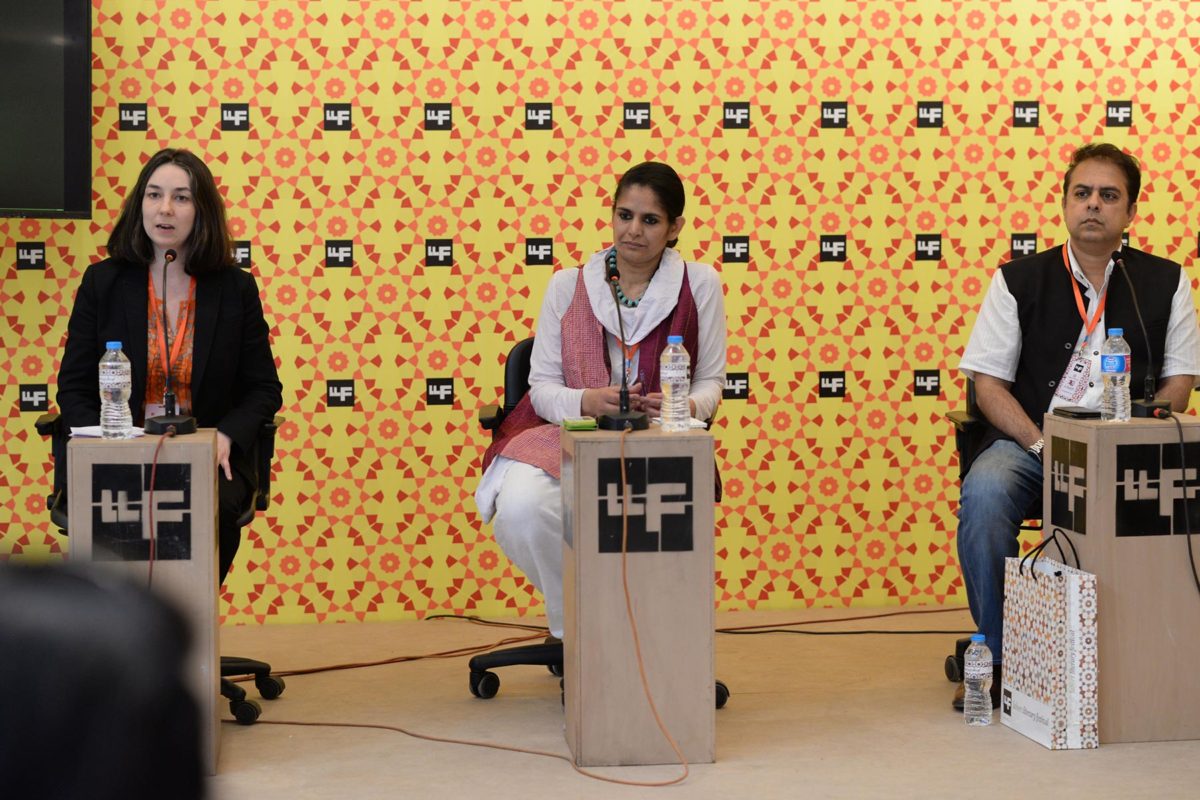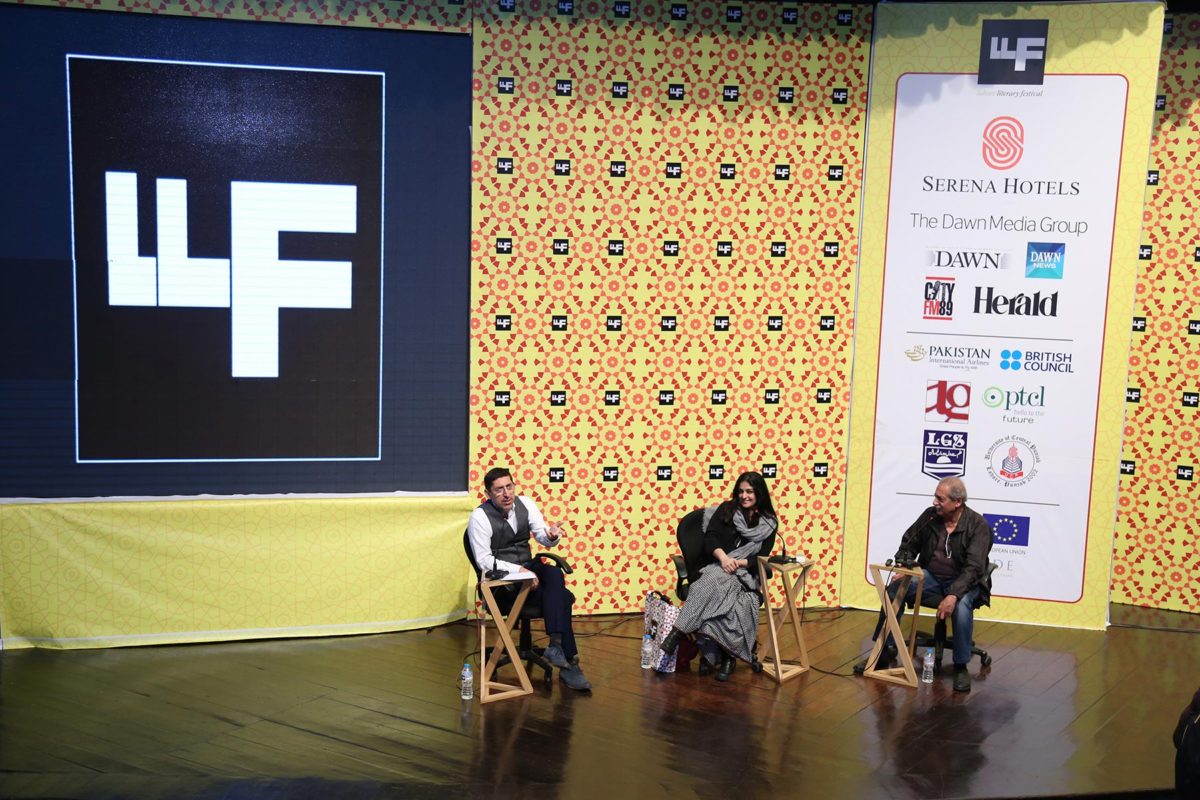 Over the years the glitterati who have made it to Lahore include the award-winning novelist Vikram Seth; director and Academy Award nominee Mira Nair; actress, food and travel writer, and TV personality Madhur Jaffery; yesteryear Bollywood siren Sharmila Tagore; famed historian and writer William Dalrymple; critically acclaimed actor Naseeruddin Shah; and Monty Python's Michael Palin.
The festival has also hosted important names from the academic and journalistic circles including historian, writer, political activist and filmmaker Tariq Ali; world famous feminist and playwright Eve Ensler; historian and author Shrabani Basu; journalist and former vice chairman of the India Today Group Shekhar Gupta; academic and author Vali Nasr; journalist and TV host Owen Bennett Jones from the BBC and the list of the literati is endless.
The stars that shone the brightest at this year's LLF included the Emmy-Award winning actor Riz Ahmed; author, religious studies scholar and television host, the very popular Reza Aslan; leading Nigerian poet and novelist Ben Okri; and India's most glamorous literary celebrity Shobhaa Dè.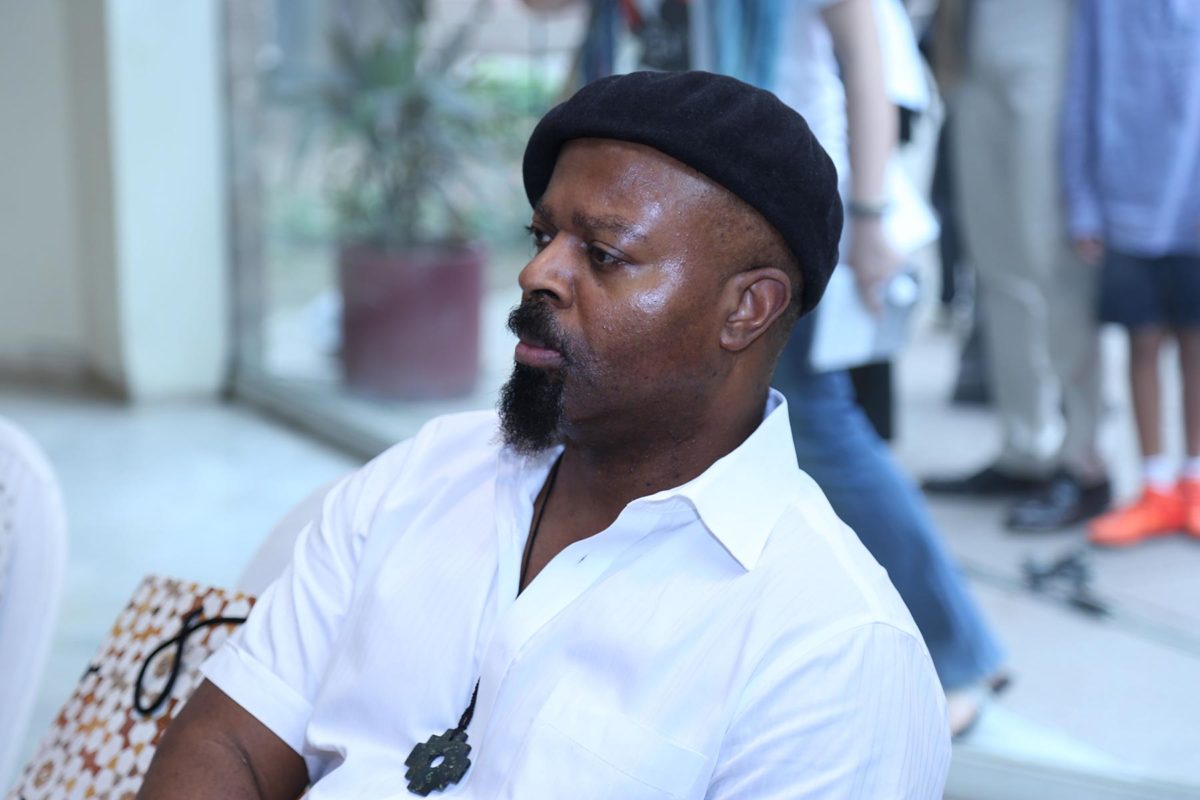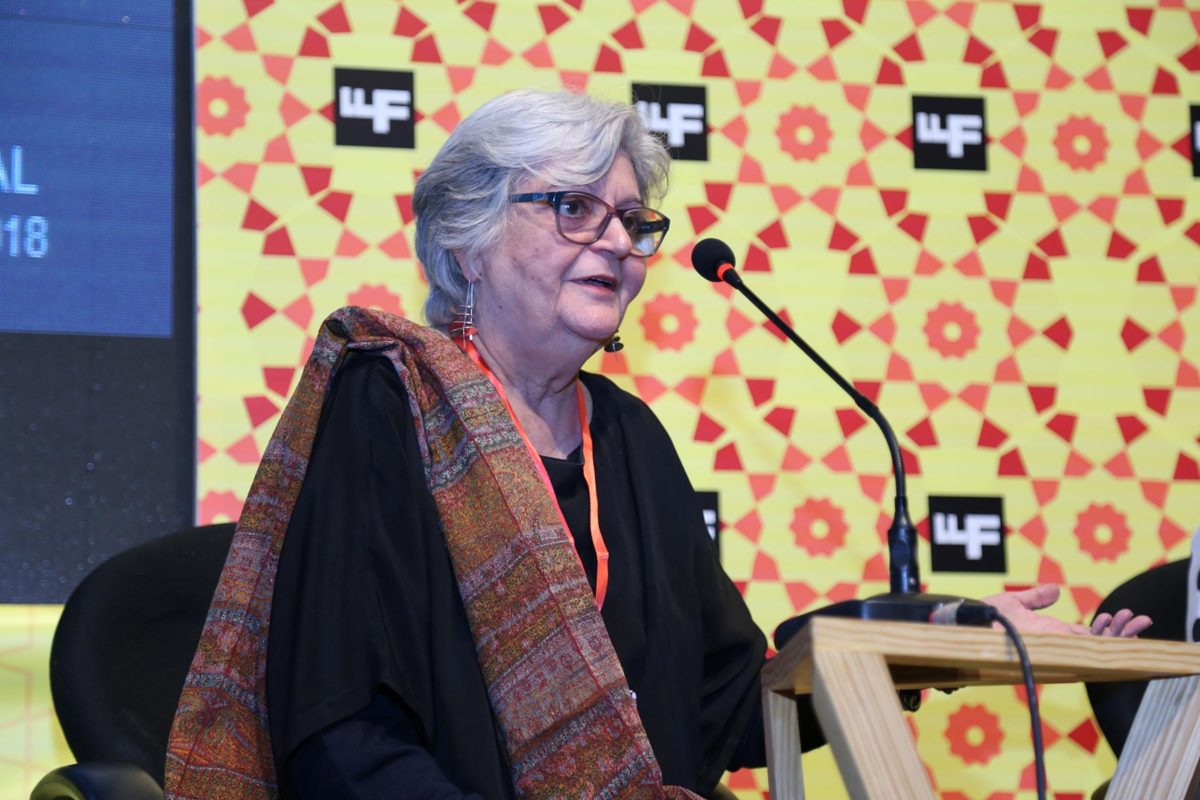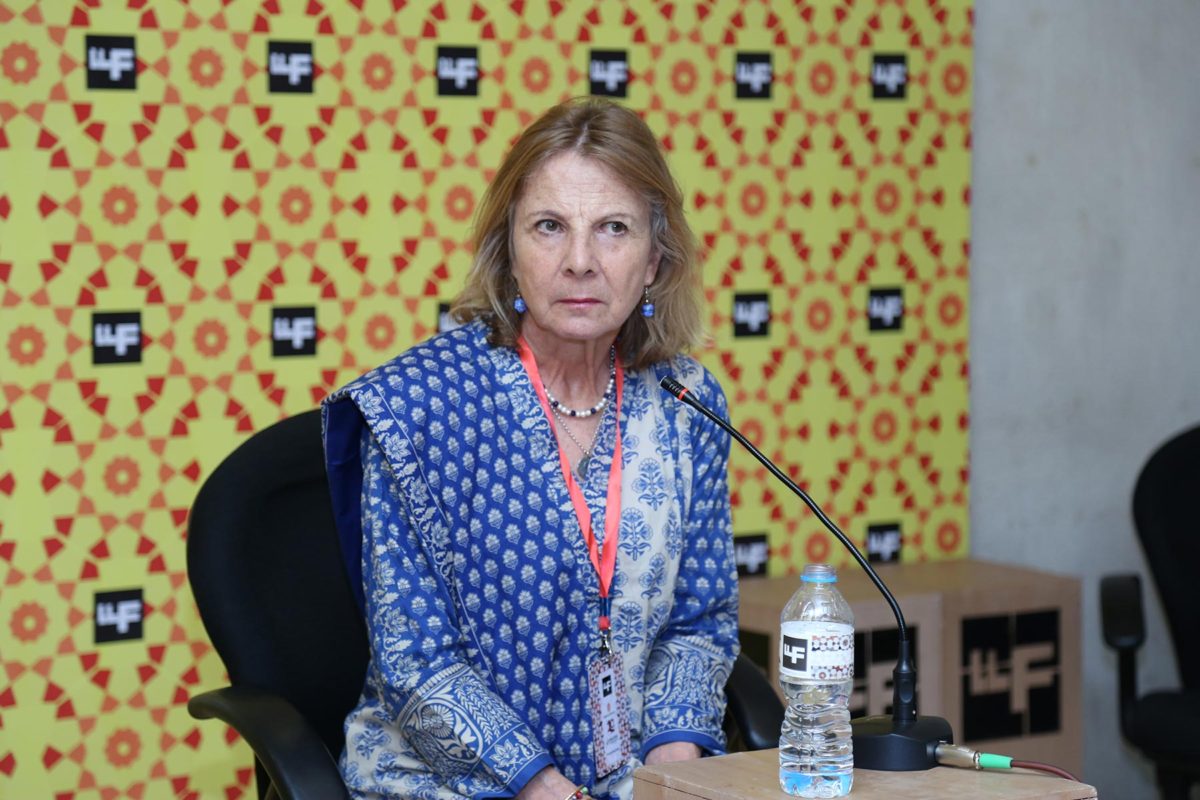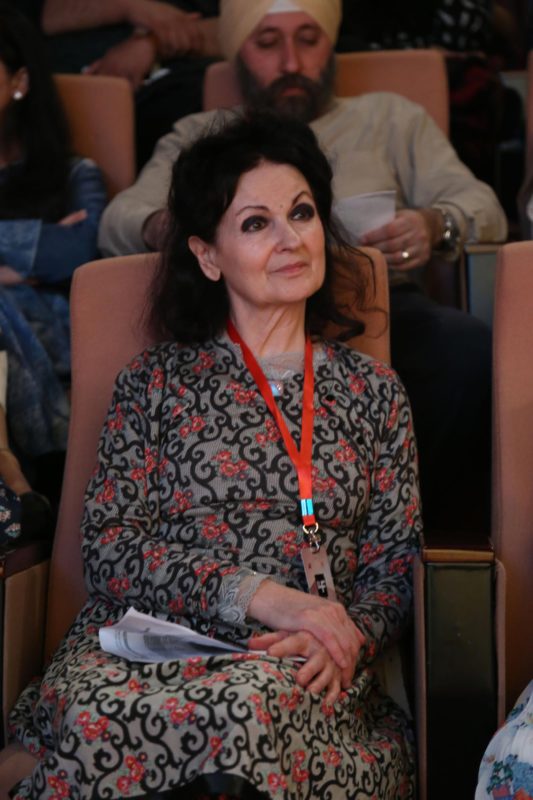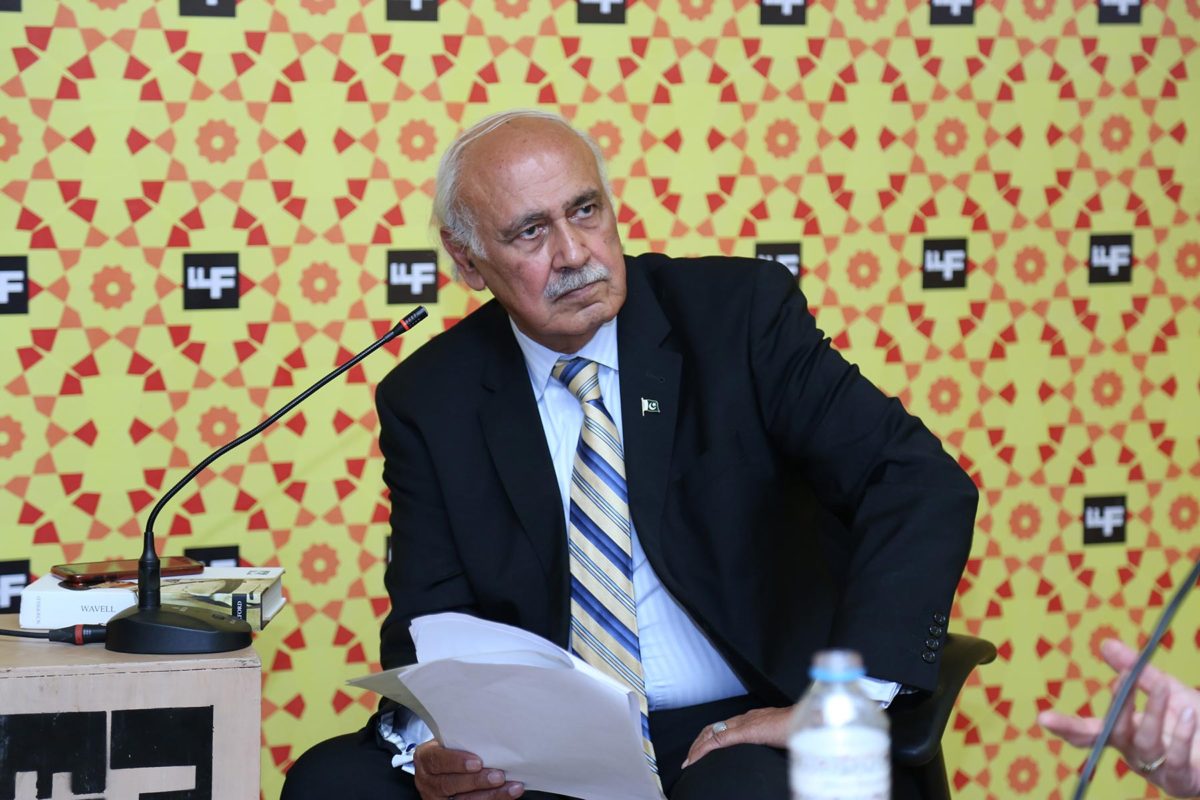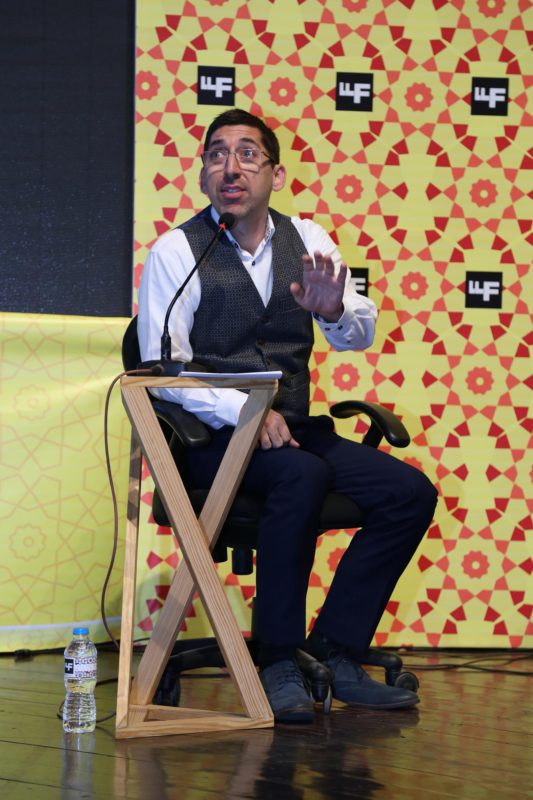 I spent the weekend on the magic carpet – being whirled from room to room, finding intellectual discourse to feed the mind and wisdom to stir my soul. 2018's programme kicked off with a hard-hitting session featuring Ben Okri, British political scientist and author Mark Leonard and Reza Aslan in conversation with the best-selling foreign policy author Ahmed Rashid. They exchanged stories of political strife to save America from a dystopian future as the Trumpian disruption continues unabated.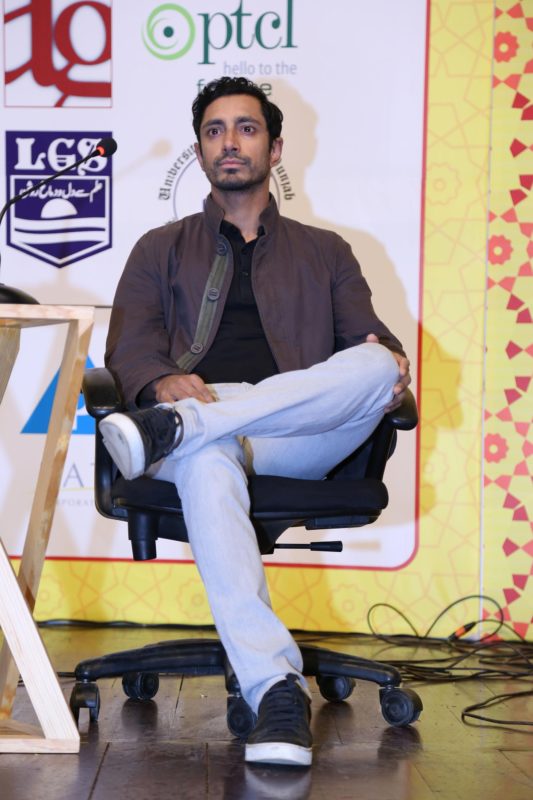 The next session was, for many, the highlight of the 2-day event. Riz Ahmed spoke about cultural identity in today's shifting social paradigms and how he managed to shape his own reality by approaching situations in novel ways. There was that time at Oxford when a week or 10 days into university, being a brown boy who grew up with none of the privileges of a traditional British family, he felt somewhat alienated. So, "I printed out 200 flyers for a club night and distributed them across campus. That was my entire print-out quota for the term." He was looked upon with suspicion as he invited fellow students to "a rocking night" but did not let that response dissuade him in any way.
By the end, he managed to host the club night at a seedy joint and ended up making friends that evening who are still very close to him.
A skillful raconteur, Ahmed narrated the tale about the time when he was filming "The Reluctant Fundamentalist" and flew to America after shooting in Pakistan and Guantanamo. Already suspicious of his itinerary, the US immigration officers took him aside for questioning and for searching his luggage.
They were not happy upon finding a book in his bag titled "The Reluctant Fundamentalist" and they were certainly not happy when they found an orange prison suit jump out of his belongings. "It was a hard one to get out of," he quipped, "but yeah, I managed. Thanks, Mohsin!" he turned towards the novelist whose work Ahmed's movie was based on and the hall resounded with laughter.
There were sessions that carried reflections on the past. British biographer and military historian Victoria Schofield gave a detailed lecture on Lord Wavell: Governor General and Viceroy of India (1943-1947) and FS Aijazuddin discussed his book "The Fickle 70s: Memoirs 1972-1979" listing a personal account of the Bhutto years. US-based Pakistani diplomat Qazi Shaukat Fareed outlined the thousand-year legacy of Muslim primacy with writer and thinker, the erudite Ali Mahmood based on his recent book "Muslims."
Talks and discourses re-examining our heritage, reimagining our history, revisiting legendary personalities and "deliberating on critical issues of today in a big picture way" as Ahmed Rashid so aptly put it, were the order of the day. "The Multiple Lives of Shoaib Hashmi" saw Adeel Hashmi in conversation with fellow actors Nadia Jamil and Salman Shahid. Led largely through personal anecdotes, it was a deeply moving account of the man who is Lahore's best-loved professor, actor and sage.
What came as a special eye opener was the session between Amardeep Singh, author of "Lost Heritage – The Sikh Legacy in Pakistan" and journalist and writer Rina Saeed Khan. With facts and photos showcasing a history that has almost been stamped out to suit the popular narrative of our times, we heard interesting details about the indigenous Sikh people and what they left behind. 80 percent of what was formerly the Sikh empire now resides within what is now Pakistan – and it is a wonderful tale of a heritage fast losing out to religious indifference.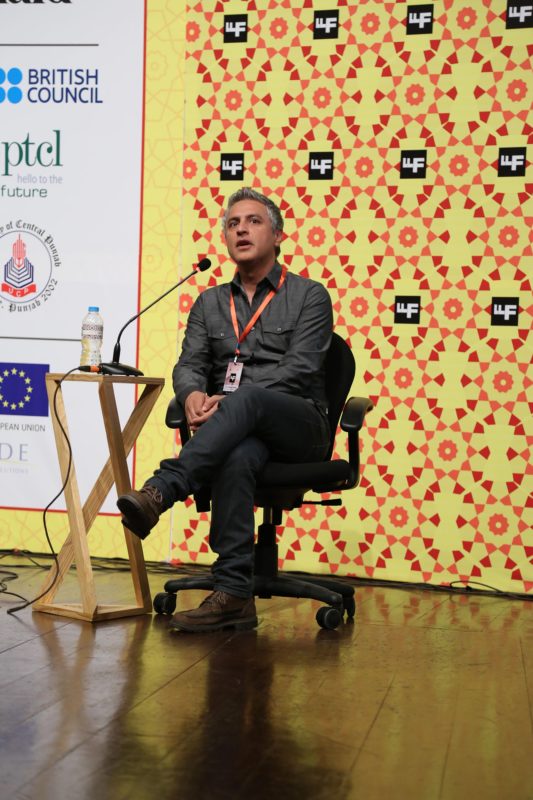 As the festival drew to a close the second day, one of the last sessions was the dialogue between Reza Aslan and Khaled Ahmed. People were packed like sardines in a hall with almost 800 seating capacity. There were people on chairs, people on the stairs, in the aisles, and more in long queues outside clamouring to get in. There was absolutely no more room left to even accommodate standing individuals by the time the ushers decided to lock the doors from the inside to prevent any disruption.
Lahore had shown up in full force to listen to their favourite religious studies scholar and writer Reza Aslan. The author of "Zealot: The Life and Times of Jesus of Nazareth" and more recently, "God: A Human History" spoke fearlessly about Islam and what practicing the religion according to differing interpretations has meant in the current political and social construct. While he upheld the values of equality and justice in Islam, he negated the extremist point of view and questioned the beliefs of the self-righteous. Aslan ended the session on a high note as he was led out amidst thundering claps reaffirming the belief that given the opportunity, our people are willing to listen and they are still open to logic and rationale.
The festival wrapped up with the revolutionary Laal band performing poetry and music celebrating the late human rights activist, Asma Jahangir. As I walked out with my head held high, I thought to myself, no matter how dismal the circumstances, as long as there is a discussion, there is hope. True to the Guardian's headline, the "LLF (is indeed) a safe place for dangerous ideas." Let the music never stop.