The 58th International Venice Art Biennale marks the first time Pakistan has officially participated the world's most prestigious art event with its own pavilion. Artist Naiza Khan's exhibition 'Manora Field Notes' was presented at the inaugural pavilion, curated by Zahra Khan of Foundation ArtDivvy and supported by the Pakistan National Council of the Arts
When you Google Manora Island, Karachi, the most commonly found description is this: "Manora or Manoro is a small peninsula located just south of the Port of Karachi, Sindh, Pakistan. Manora is connected to the mainland by a 12-kilometer long causeway called the Sandspit. Manora and neighbouring islands form a protective barrier between Karachi harbour to the north and the Arabian Sea to the south. The western bay of the harbour contains endangered mangrove forests which border the Sandspit and Manora islands. To the east is Karachi Bay and the beach towns of Kiamari and Clifton."
While these lines accurately convey the geographical reality of Manora, they are in fact the least interesting facts about the island, considering its entrenched, eclectic history. Once a mangrove forest, of which some dwindling proof still exists, it is believed to have been a camp for Alexander's armies. The Manora Fort, still standing, was built in the 18th century by the Talpur dynasty that ruled over Sindh, and was taken over by the British in 1839. It eventually became a base for the Pakistan Navy and home to the Pakistan Naval Academy. The navy too has over the years been vacating the island and shifting to Ormara but not without leaving their mark on Manora, as have others in the past. The British left behind a remarkable lighthouse, one of the island's most prominent sights, while the various ethnicities that have called it home over the centuries have left their own distinct marks, such as the 100-year-old Shri Varun Dev temple and St. Paul's Church, built in 1864.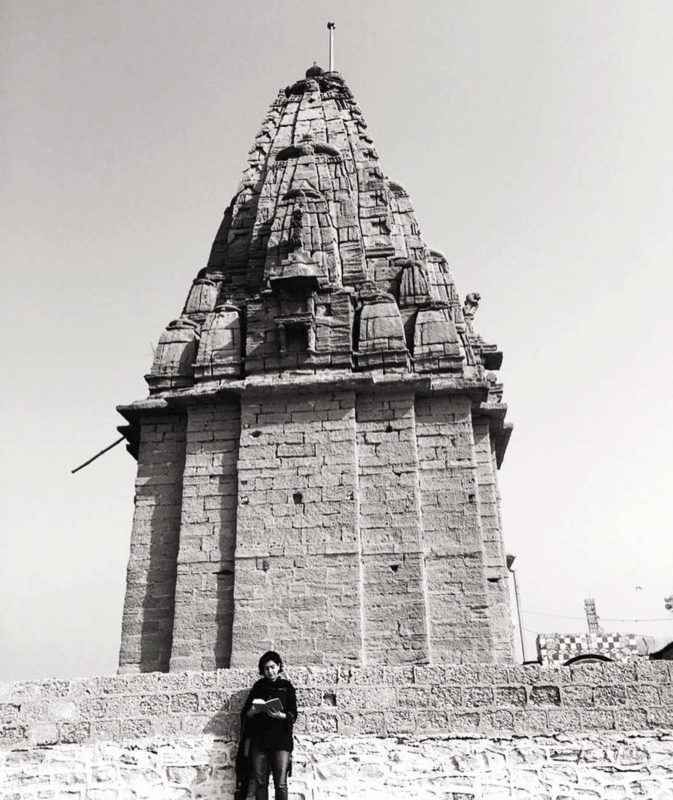 Currently, Manora is a busy tourist site; only a short boat ride away from the Karachi port, it is considered a nice picnic spot for the family. Though photography is not allowed, there are telescopes for visitors' viewing purposes, much like the telescopes that can be seen in Naiza Khan's artwork revolving around Manora.
Naiza is a visual artist who lives between London and Karachi. She is affiliated with University of Karachi and the Indus Valley School of Art and Architecture. Apart from her exhibitions, she has curated shows, has published essays, lectured at conferences and won various awards. Her most recent accolade is her exhibit, Manora Field Notes, at the first-ever Pakistan pavilion at La Biennale Di Venezia or the Venice Art Biennale.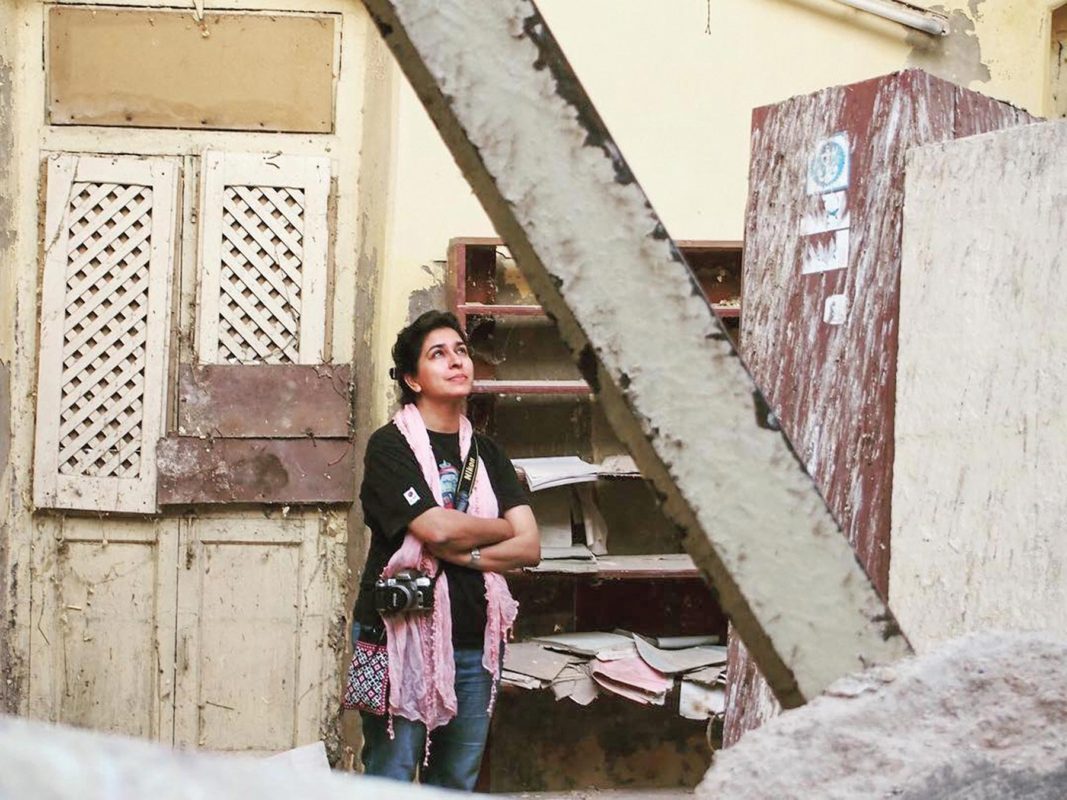 The Venice Art Biennale is an international exhibition of contemporary visual art that takes place every two years. It dates back to 1895, making this the 58th one. Artists from around the world are invited to participate, and countries are given their own pavilions which are spread throughout the city. The last biennale in 2017 had over 615,000 visitors, 55% of which were from outside of Italy. It is one of the most prestigious and historical platforms in the art world. Many other countries have now established their own biennales which follow the same format as the Venice Art Biennale.
For the first time in history a Pakistan pavilion has been set, organized by Foundation Art Divvy and supported by the Pakistan National Arts Council. Foundation Art Divvy, founded in 2016 with Zahra Khan as curator and director, aims to promote Pakistani contemporary visual art within the country and internationally. With this event Art Divvy has presented an opportunity to the Pakistan  art scene to enter the international market at a level that was not accessible before. While other artists have exhibited in the Venice Art Biennale previously, this is the first official pavilion for Pakistan, where Naiza Khan will exhibit her solo show, curated by Zahra Khan.
"Naiza's practice, based upon research and observation, brings to life the unique nautical, multicultural and multi-religious history of Manora Island, as a microcosm of larger Pakistan," explains Zahra. "I am thrilled to be working with Naiza on Pakistan's first national pavilion at La Biennale di Venezia. She is the ideal artist to represent Pakistan on this exciting global stage and her work perfectly encapsulates the theme of Biennale Arte 2019.
A graduate of the Ruskin School of Art at the University of Oxford, with a bachelor's in Fine Arts, Naiza's practice is not just limited to painting and drawing. Over the years, she has worked in many different mediums, including sculpture, installations, found objects, photographs, performances and has even commissioned local artisans. One can say that Naiza's medium evolves with the need of the subject matter. In her work we have seen an array of social topics such as gender, public space, society, etc. One of her most famous artworks, Henna Hands, consisted of figures drawn on public walls using henna, which not only touched upon a novel medium to work with but also gave an added layer of meaning to the art. For another series, The Skin She Wears, Naiza had women's clothing, typically fashioned in a delicate manner, made in galvanized steel. The material not only worked as a medium but gave the items the feel of an armour playing on social perceptions. Another prominent theme in her work is the city of Karachi, including Manora Island.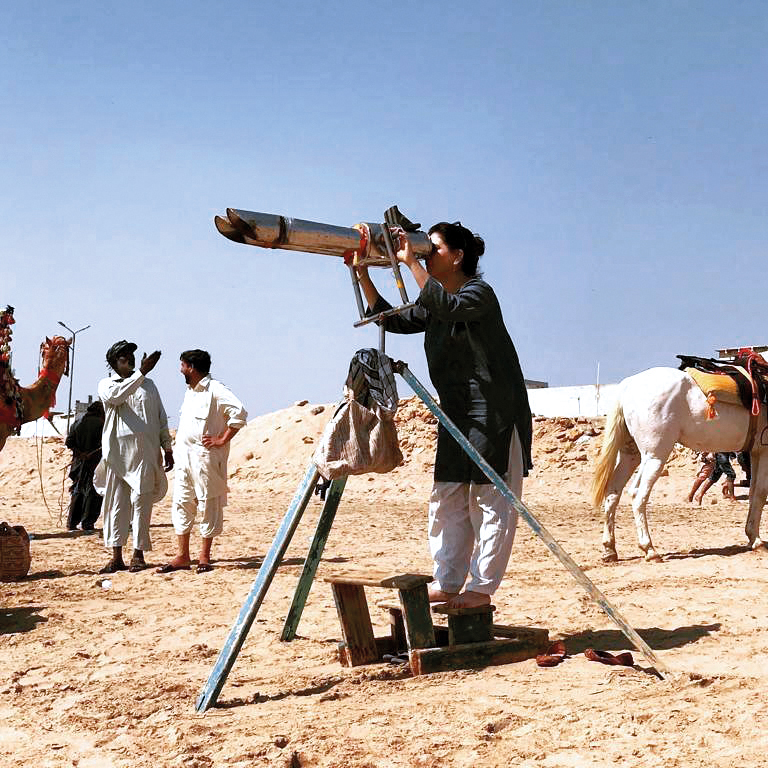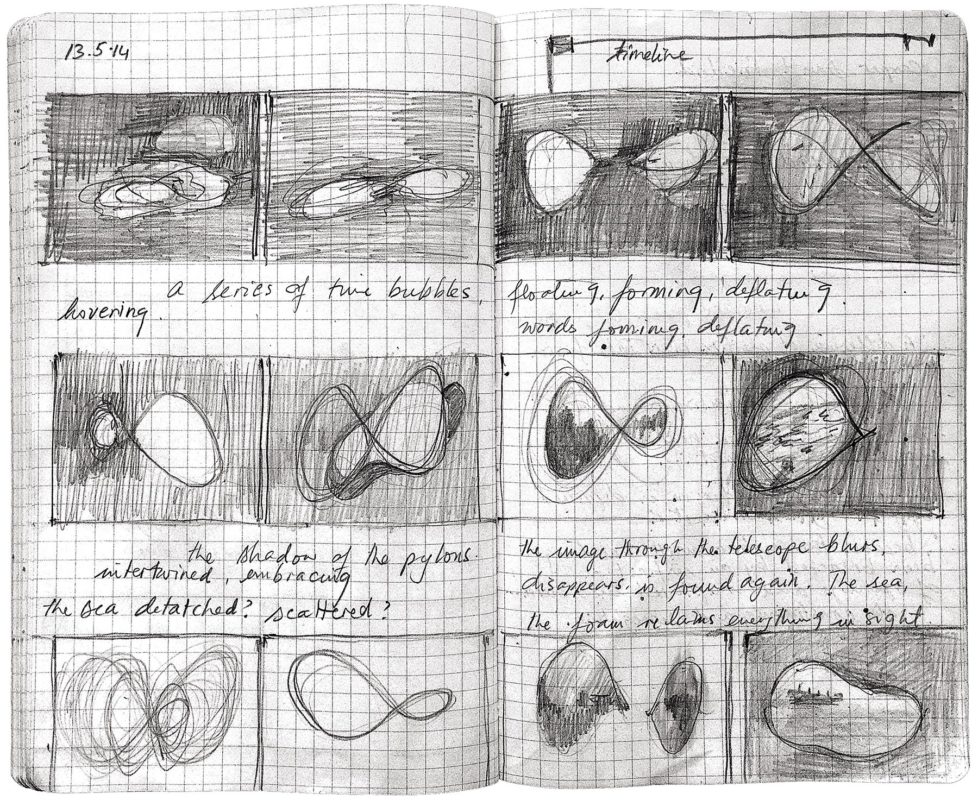 Manora Island first appeared in Naiza's work in 2010 with the exhibition, Restore the Boundaries – The Manora Project.  Since then Naiza has presented the island in her work through sculpture, drawings, photographs, video installations and paintings. Naiza's work on the subject is from first-hand observations and research. She has seen the transformation of the island and has studied the space, ecology and habitation through detailed documentation and mapping-based investigation.W The body of work to be exhibited at the Venice Art Biennale will be held in three interconnected spaces. It is a collection of archival material, historic myths, conversations with local communities and architectonic phenomena such as ruins and construction sites. Archival materials found by Naiza from the ruins of the 19th-century Manora Observatory include the 1939 India Weather Review, a record of weather reports from across British India, which form the basis
wvof a sound piece, and a series of cast objects in brass. In a sense Naiza's work encapsulates the history that the island has seen and the marks that have been etched on it.
The show, Manora Field Notes, fits in well with the biennale's theme for this year – 'May you live in interesting times' – which is believed to be a Chinese proverb or curse. It is certain that this year those visiting the Venice Art Biennale would not only be acquainted with Venice but Manora Island too, as it paves it way through to a global platform.